If there's one interiors trend that shows no sign of abating, it's biophilia. And why would it? Increasing our connectivity with nature via natural light, organic materials and colours, and plants, not only looks good, but can make us feel good too – being surrounded by these elements has been proven to make us healthier and happier. There's a certain art to bringing the outside in, so we caught up with Camilla Clarke, creative director of Albion Nord, an interior design studio championing the movement, for a lesson in creating a biophilic home.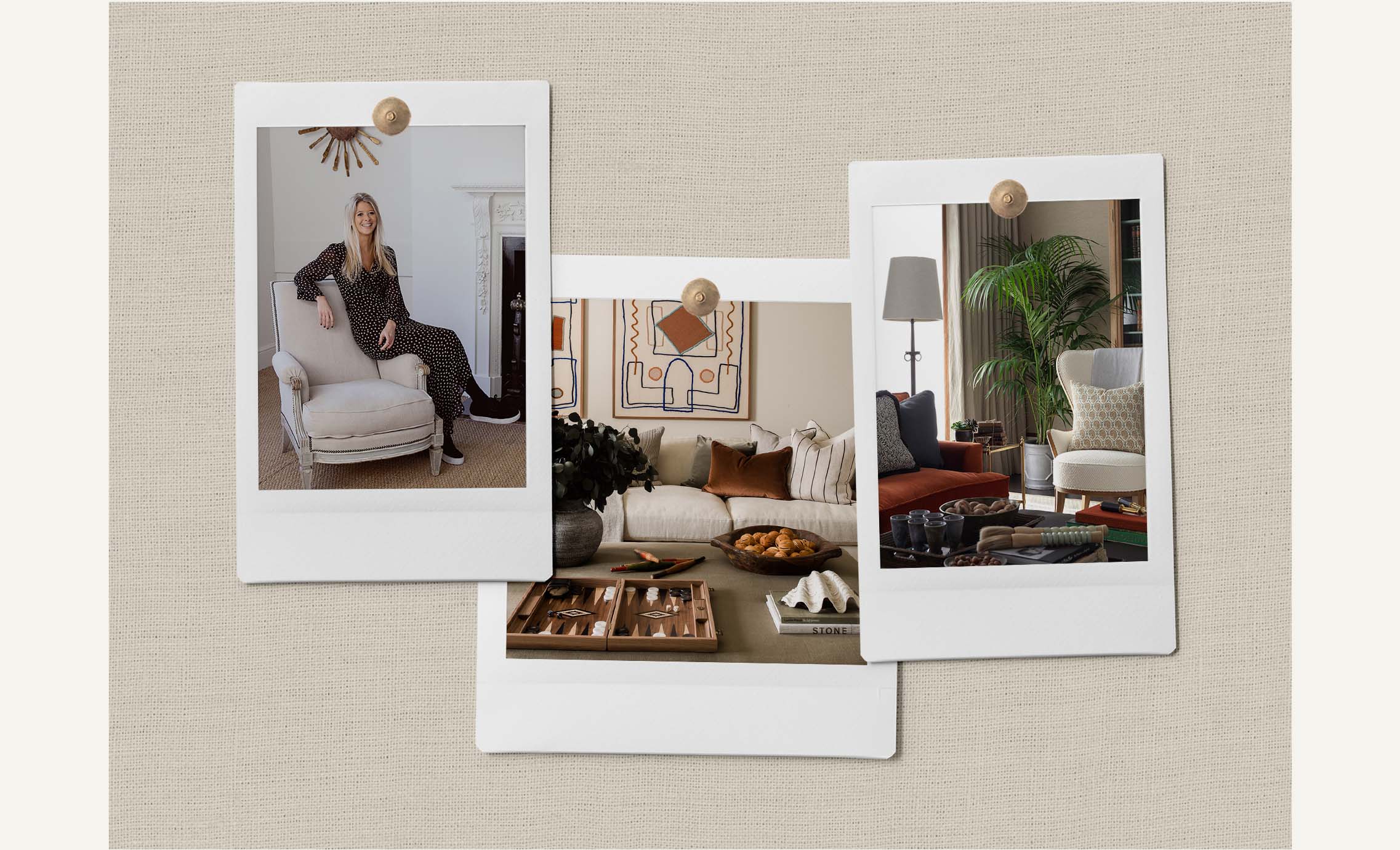 Brought to life in 2017 by four friends and creatives, Albion Nord's portfolio wholeheartedly resists being boxed into one style, and feels uniquely theirs. While their projects span the traditional to the contemporary, they're often "properties with architectural or historic significance" and certain design priorities are woven into each one. "Every space is different, but there are some things that are really key for us," explains Clarke. "We like to blend the idea of mixing the old with the new, using art and antiques, vintage pieces and bespoke items. British craftsmanship is also super important, as are plants – we always include plants. They're the perfect way to let a room breathe."
For those wanting to feel more at one with nature at home, plants are often the first step, and rightly so; you don't need a huge amount of space or a style overhaul to add some flora. Clarke's go-tos include lavender in the bedroom – the scent is also known for its calming properties – herbs in the kitchen and fiddle figs anywhere that can accommodate them. If you're not green-fingered, or have a room that receives zero natural light, she also recommends using faux plants; they won't have quite the same benefits as the real thing, but they do look lovely.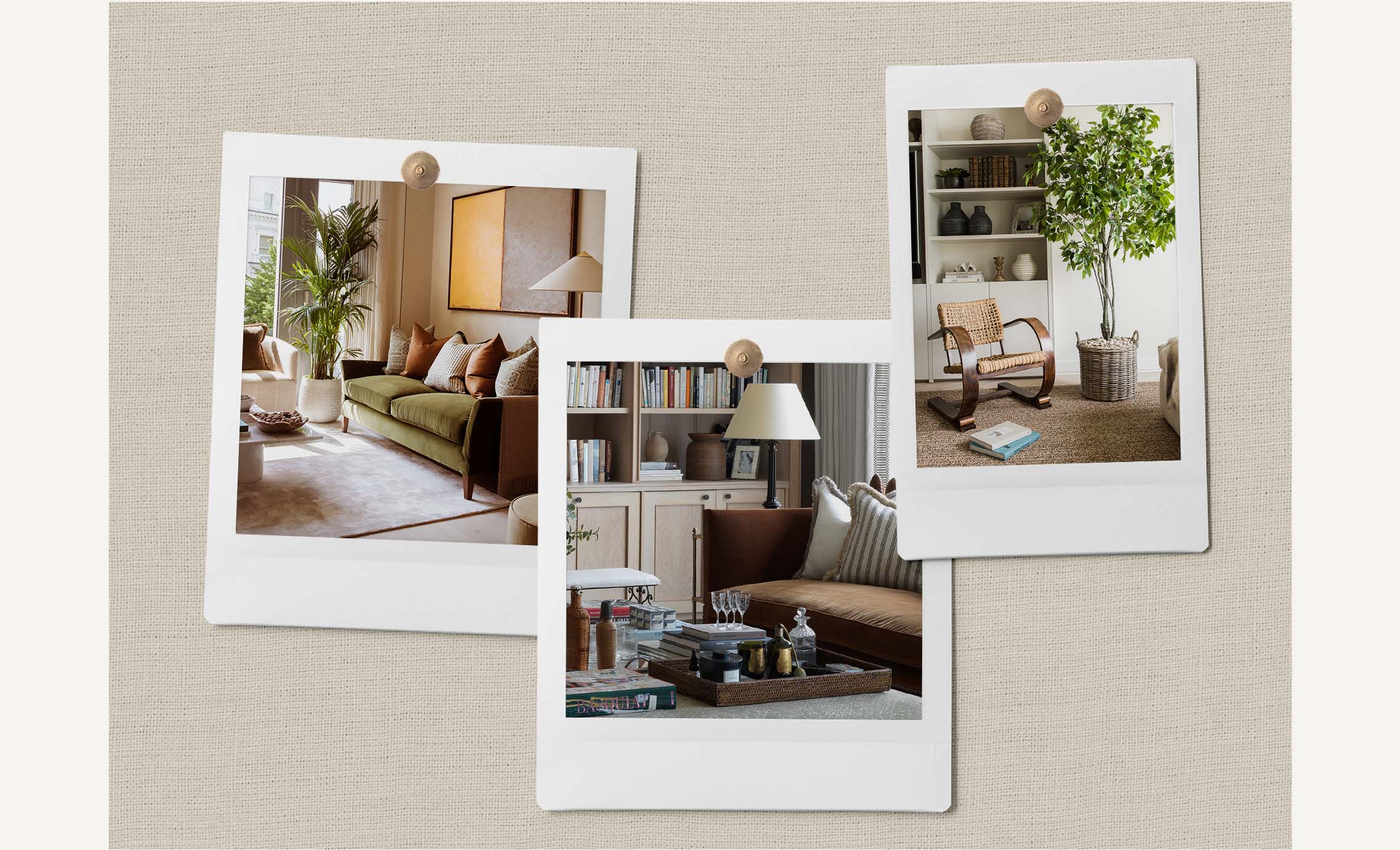 Featuring plants, as well as natural materials, is as much an instinct as it is a choice for the studio. "I think we're always looking to connect to nature, it brings us comfort and calm," says Clarke. "But we deliberately sift through our library sourcing natural materials as well, and get rid of anything synthetic." Aesthetically, this means schemes that are truly unique. When using pippy oak, full of knots and grains, and handmade or vintage linens, wools, sisals and jutes, you'll never find two pieces that are identical, or indeed as uniform as they could be if they were mass-produced. Tying into this is Albion Nord's appreciation of wabi-sabi, a Japanese aesthetic and philosophy that appreciates simplicity and values the beauty of imperfection. It's the opposite of a perfectly polished look, drawing value from, for example, the patina of a naturally aged mirror or the asymmetry of artisanal ceramics.
When you use natural materials in interior design, the result is an abundance of texture, which, according to Clarke "makes it so much more exciting than looking at something flat". This doesn't have to mean layer upon layer; the beauty is that they shine in both minimal and maximal spaces. While one might associate wood and rattan with country houses, they can look just as good in contemporary homes as well. If your goal is a purist aesthetic, Clarke's advice is to "focus even more on materiality and the way that they give off warmth and character, but just use them more sparsely." On the other hand, if you have a smart, traditional townhouse, you could use lots of antiques – Clarke and her colleagues often travel up and down the country sourcing them from fairs and auctions – and play the different textures off each other. "It works both ways," she says.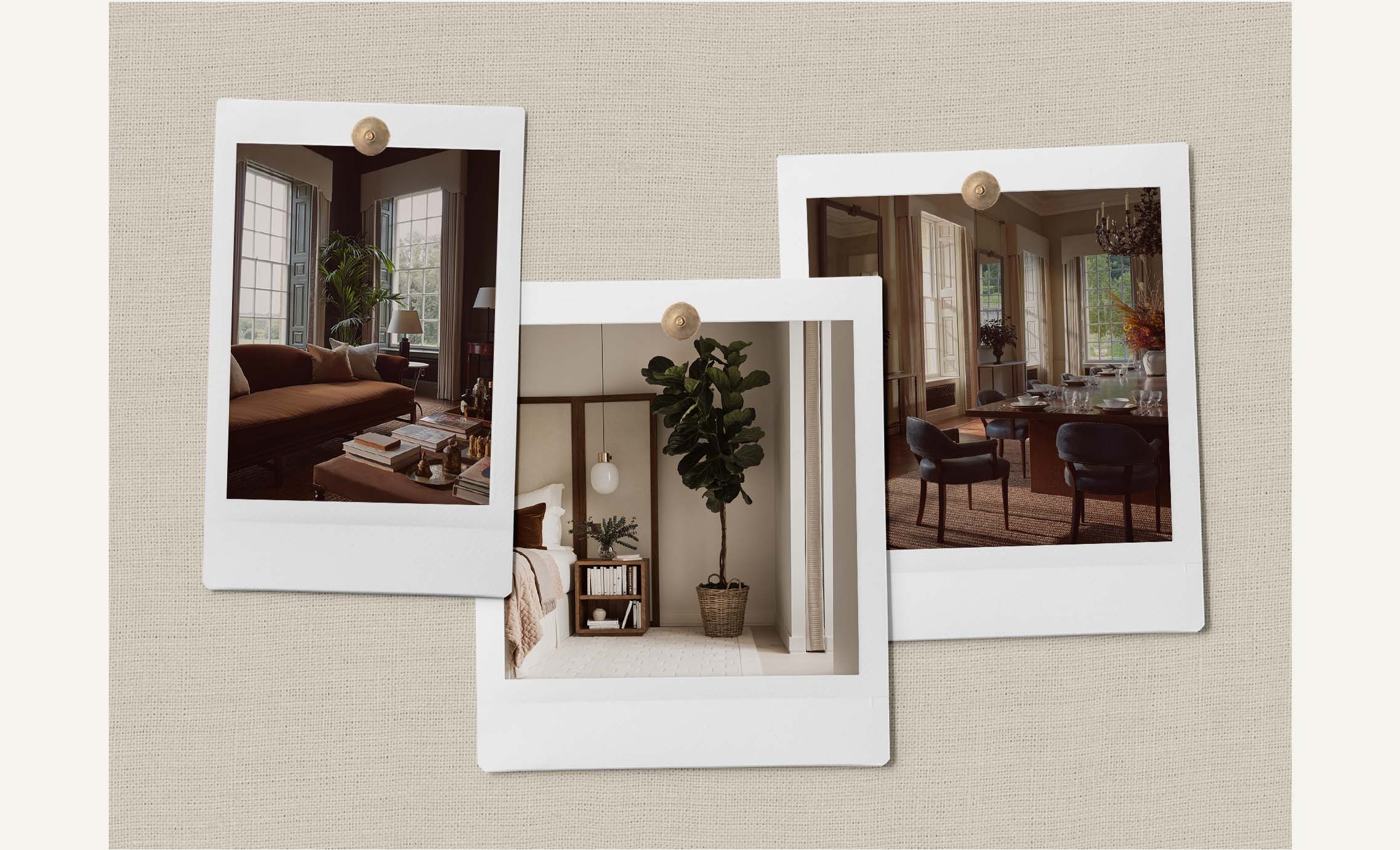 Whatever your style, the effect on your wellbeing is the same, and equally as important as the visuals says Clarke: "you can feel that honesty that natural materials have, they're so true to themselves and it's very grounding." The positives of being surrounded by nature have been well documented, and while incorporating them into your home should be no substitute for a solo walk in the woods, doing so can help to create a calm environment that benefits our mental and physical health. The latter in particular can thank the absence of chemicals and toxins that are sometimes used in creating synthetic furniture and homeware.
Another key part of biophilic interior design is maximising natural light. "We often focus spaces around windows and emphasise views and vistas in our projects," says Clarke. Providing vitamin D, helping to regulate our circadian rhythms, and simply making our homes look better than artificial light does, it's a no brainer. If you don't have a particularly sunny space, and aren't planning a redesign, a simple reshuffle could help. Remote workers could try to move their desk near a window or experiment with the position of mirrors, to try and bounce more light around the room. Colour too, plays a part; natural light is absorbed by dark shades so using lighter ones makes a scheme feel brighter. That doesn't necessarily mean white walls; to feel close to nature, too, Clarke suggests using an earthy colour palette – think light sage and olive green or warm ochre and terracotta.