At OKA, we believe your home should be a space where nothing is too precious or too perfect to be enjoyed. Your sofa should invite you to curl up with a glass of red wine and a great book; your dining room should be a place for good times, where you can tuck into a hearty meal with friends. In short, your furniture is there to be used, so it's important to seek pieces that can withstand the rigors of everyday life. If you're in the market for a new sofa, armchair or dining chair and are considering upholstery fabric options, the key to ensuring longevity is to think practically when making your decision. To help you narrow down your choice, we asked our in-house interior designers Sophie Gammon and Charlotte Saunders, two of the experts behind our Interior Design Service, to share their tips for choosing upholstery fabrics.


Prioritise Function Over Form
As tempting as it might be to simply select a fabric that you love, our designers advise putting practicality ahead of aesthetics to ensure your furniture lasts a long time. "The number one factor that I would consider when choosing upholstery fabric is where the piece of furniture will be sitting and what function it will have," Saunders says. Think about how you'll be using your furniture, as well as who will be using it. A sitting room sofa that's going to be enjoyed by children and pets, for example, will need to be upholstered in a really durable fabric, whereas an occasional chair in a dressing room can afford to be less hard-wearing, as it won't be as frequently used.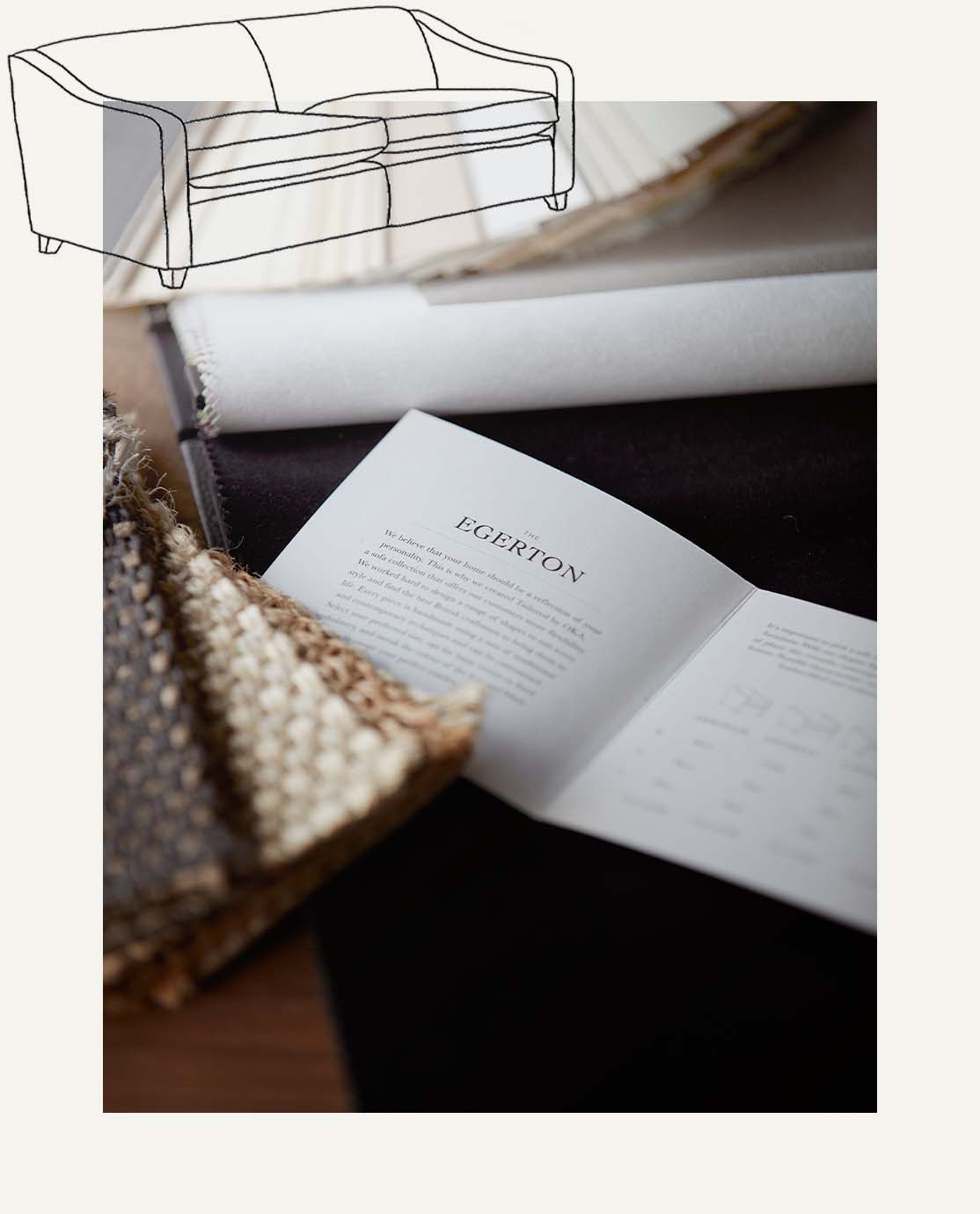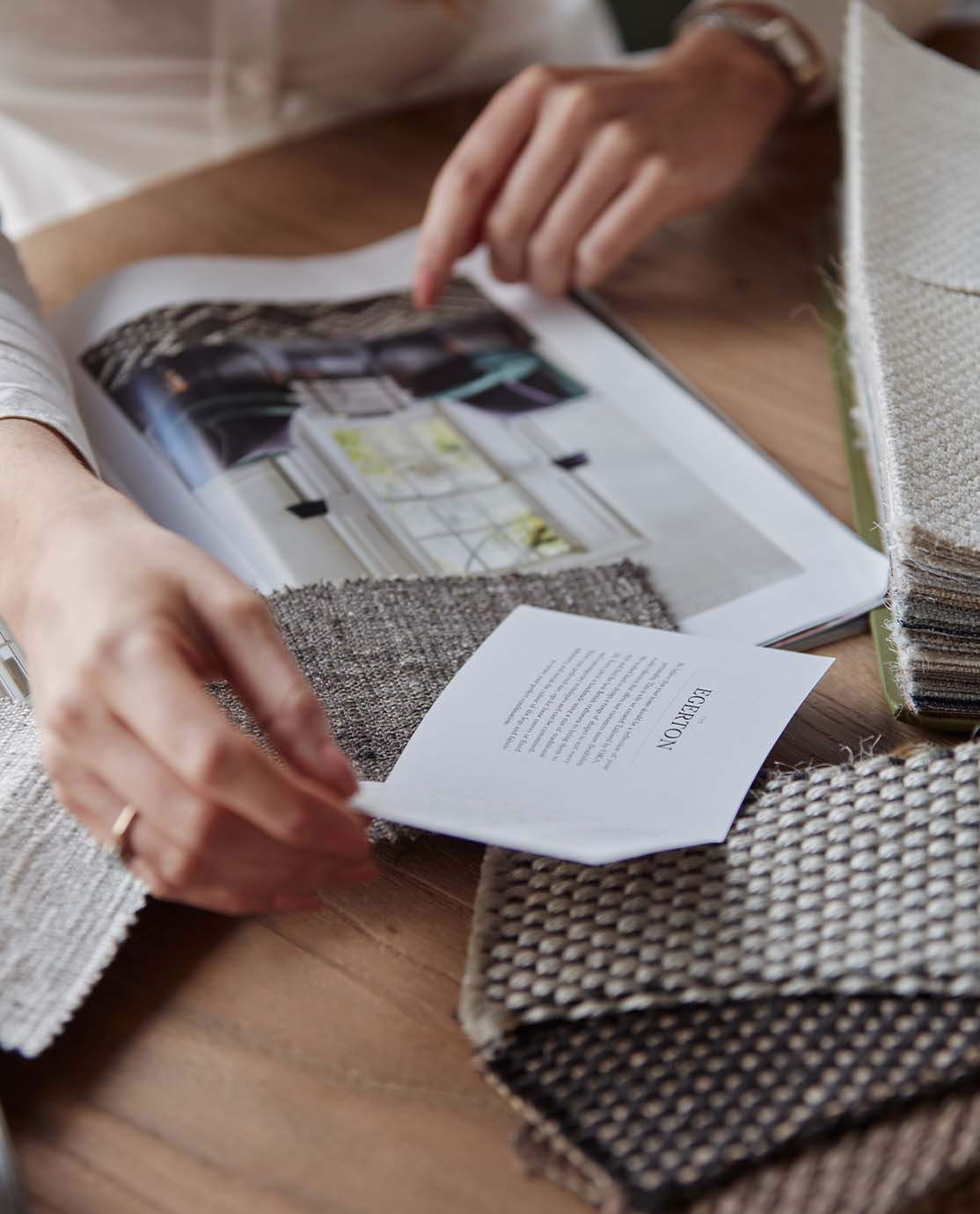 Get Technical
A good way to determine how durable a fabric is is to look for technical indicators. Every fabric sold in the UK should have undergone an industry standard test, such as the Martindale or Wyzanbeek tests, which determines how much wear a fabric can take before it begins to deteriorate. The result is known as a rub count. In our made-to-order seating collection, Tailored by OKA, we offer laundered linen, which has a rub count of 30,000; stonewashed linen, which has a rub count of 22,000; cotton velvet, which has a rub count of 20,000; and our recently launched synthetic fabrics, 'clever' linen and 'clever' velvet, both of which have rub counts of more than 100,000. If you're looking for a really hard-wearing upholstery fabric, then "you'll want something that has a high rub count," explains Gammon. "A heavy linen or clever velvet are no brainers for pieces that are going to get a lot of use."
Another technical indicator to look out for is colour fastness. This determines how long a fabric will last when kept in a location that receives direct sunlight. The scale goes from 1 to 8, and the higher the number, the more resistant the fabric will be. If you're planning to keep your sofa or chair by a window, you'll want to look for a fabric that has a high rating to ensure it looks fresher for longer.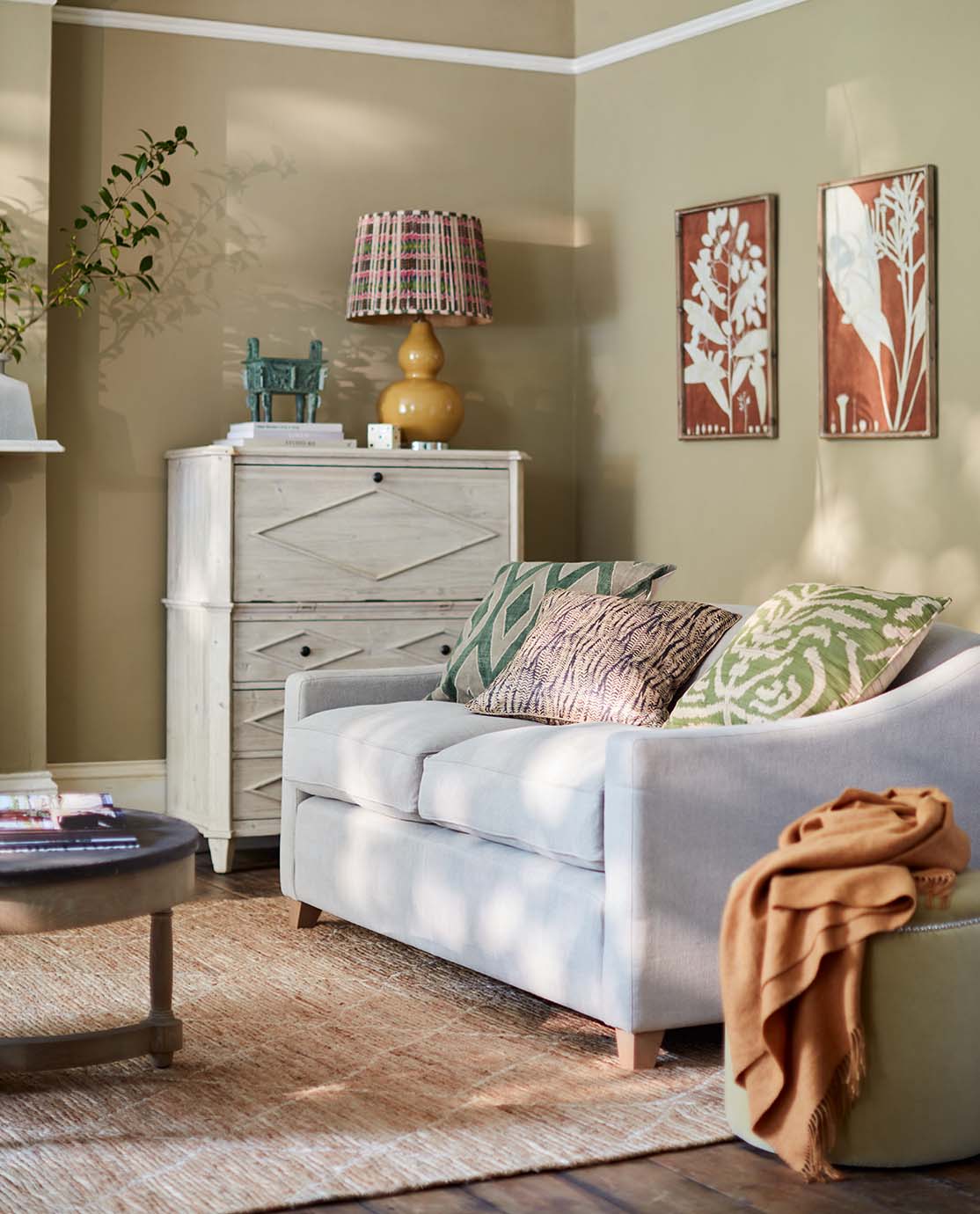 Natural or Synthetic Fibres?
There are pros and cons to every fabric, but a good place to start is to consider what qualities you want your piece of furniture to have and compare them to the strengths and weaknesses of natural versus synthetic fibres. "How you want to use your furniture and the look you're going for will define the route you should go down," Gammon says, "but I think for most of us, a natural fibre has more warmth to it than a synthetic fibre, and it's malleable, which makes it perfect for the home." Natural fabrics, such as linen, can also have anti-microbial properties which makes them great to use in the kitchen or dining room, says Saunders. "Linen is one of the best upholstery fabrics for dining rooms because it's made from flax, which, when woven into linen, can disguise some odours."
On the flip side, the designers also note the benefits of a sturdy synthetic fabric, such as our clever velvet or clever linen. Clever by nature as well as name, these artificial alternatives offer the look and feel of cotton velvet or natural linen, with the durability of a synthetic fabric. They're among the best upholstery fabrics for sofas, Saunders says, because "they've got all those technical aspects; they've got a high rub count and they've got a good lightfastness, so they won't discolour."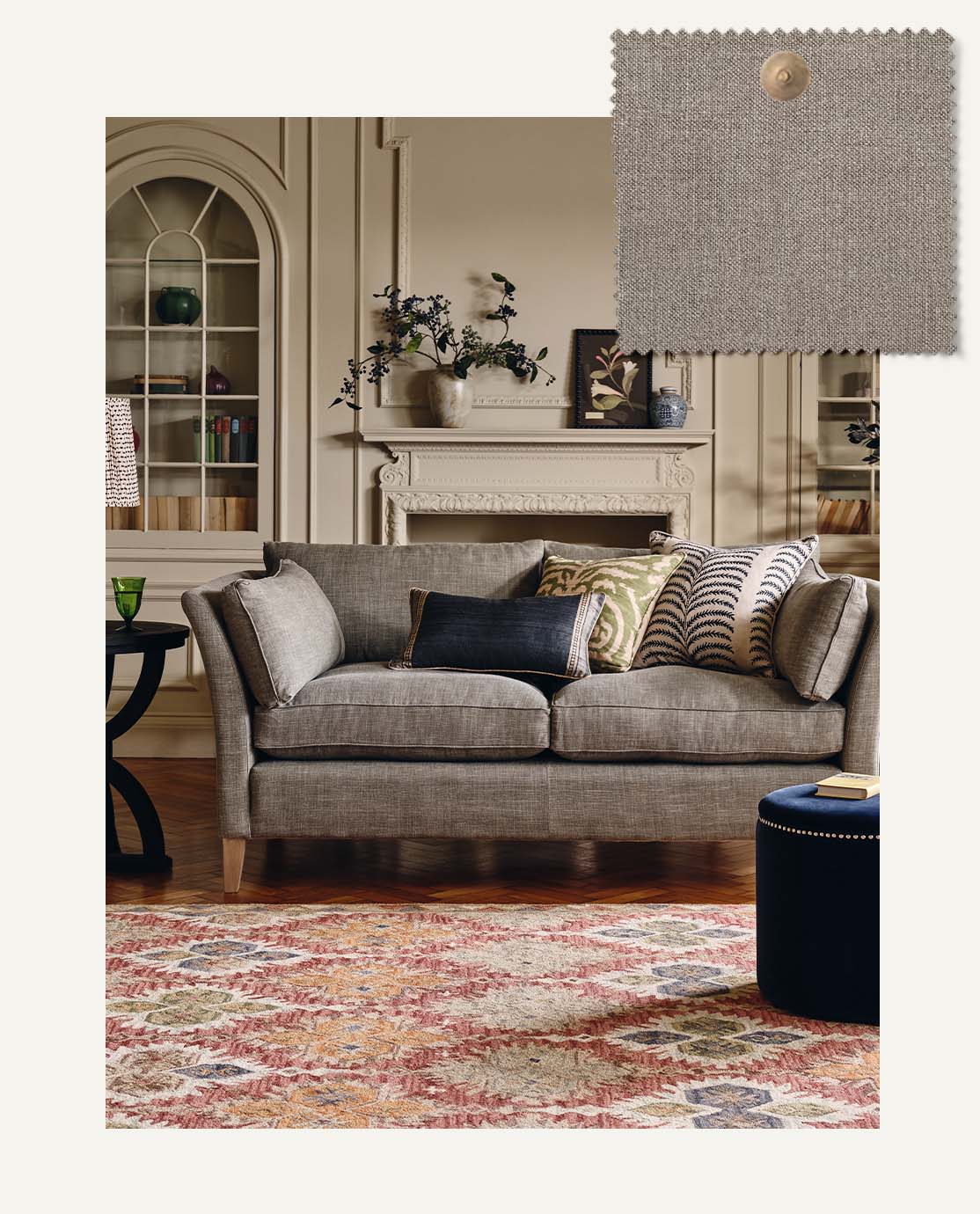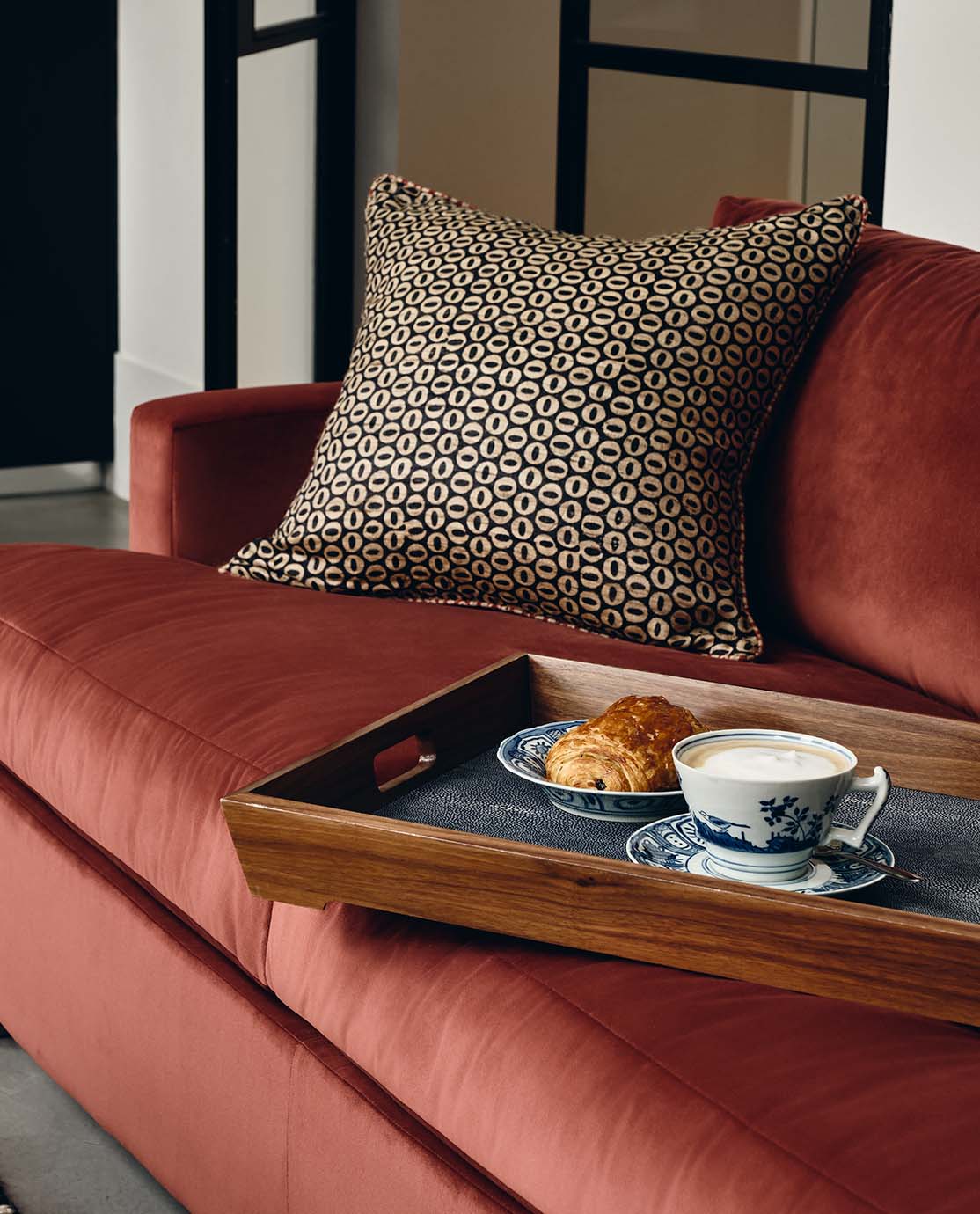 Be Prepared for Spillages and Scrapes
Wear and tear are inevitable if you're going to be using your upholstered furniture daily, but choosing a fabric that can be easily cleaned will provide some damage control. "Something to consider is what the actual fabric is made from," Saunders notes. "If your fabric is made from cotton or polyester, you can clean them easily. But if you find it's got a little bit of viscose in it, it will be really hard to clean as it will just absorb water."
Another quality to look out for is the weave of the fabric, Gammon says. "With a very chunky, rustic weave, you'll need to think about things that will catch," she explains. "If people are sitting on your sofa while wearing jeans, for example, little nicks can really start to affect the fabric. All of our linens are quite flat weaves, so there's less of a chance of damage happening over time."


Take Inspiration from the Rest of the Room
Although the designers recommend looking at your fabrics early on in the design process ("You've got to start with the fabrics, because they're going to be the base of the room"), taking inspiration from the rest of the space can help to inform your upholstery decisions. "Think about what's going to be sitting next door to your sofa or chair, what else is in the space and what materials there are," Gammon says. "Gone are the days of being too symmetrical and matchy-matchy; people are looking for something a bit more characterful, and the way you add character is by layering fabrics and materials. This gives a depth and richness to the room."
One trick is to have "at least four different fabrics in each room", says Saunders. She also recommends contrasting patterns – florals with geometrics, for example, or small-scale prints with larger-scale designs – to create a layered effect. "OKA is all about texture and colour, so fabrics are a great way to play around with the room," the designer says. "When we're creating schemes for our clients, we always look at loads of different styles and see what colours work."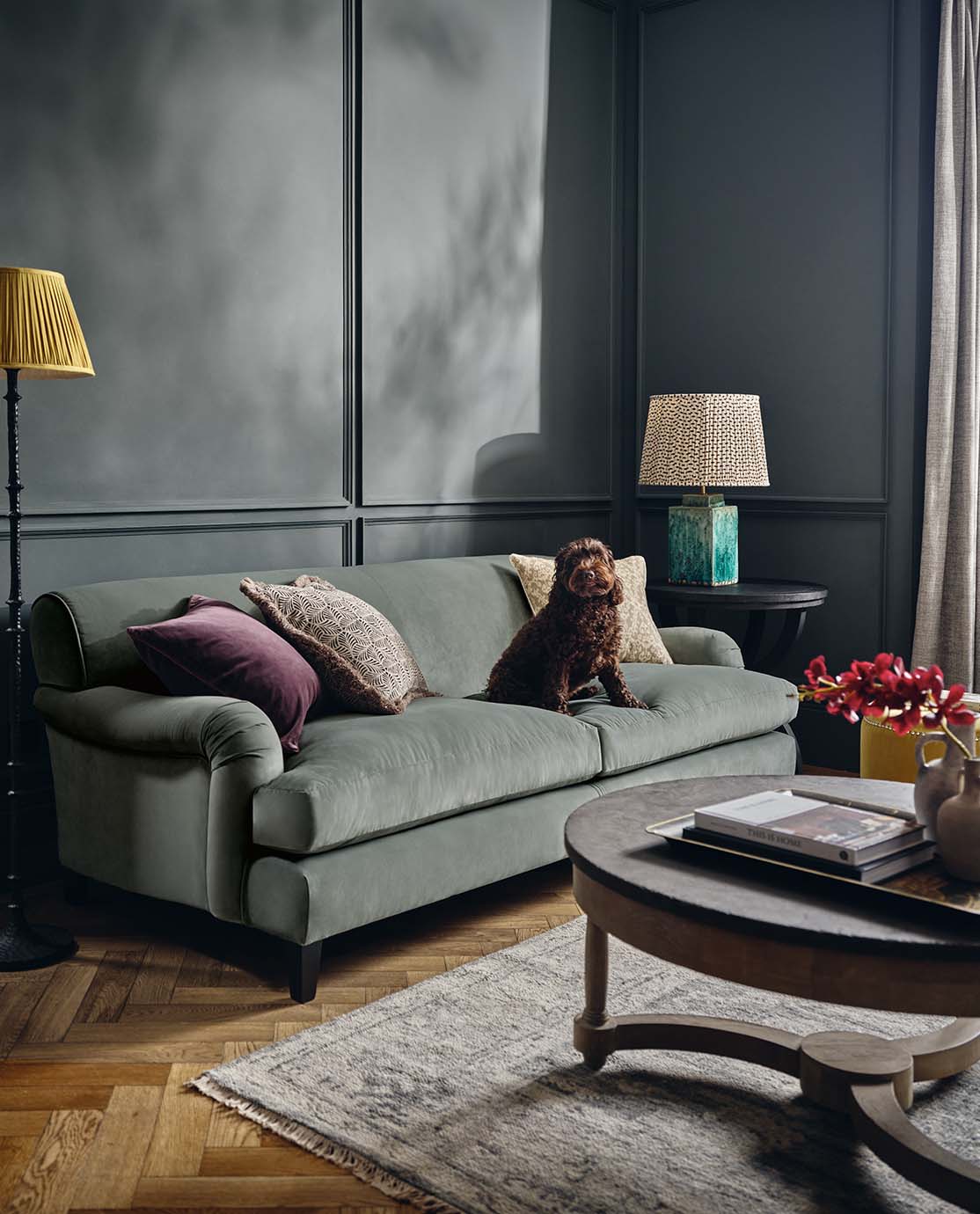 Try Before you Buy
Whether you're looking for a sofa, armchair, set of dining chairs, or something else altogether, upholstered furniture can be a big investment, so you want to make sure you get it right. Like paint, fabric can look different depending on the room and light, so Gammon recommends looking at samples to help you narrow down your decision. "I always suggest to my clients that they take fabric swatches home with them and live with them for a little bit, because fabrics can change with the seasons or the time of day – especially velvets," she says. "It's always good to take a swatch and put it in the room that it's going to be in. That's also what the Interior Design Service is so great for; we can build a plan of how the room will look, and you can see it with all the different materials together."
If you've got your eye on one of our upholstery pieces, you can order up to five complimentary fabric swatches from our made-to-order range or core collection. We'll leave the final decision to you…