On a cold winter's night, the sight of a loved one opening their front door and inviting you inside is a most pleasant one. Warm hugs, the smell of dinner wafting down the hallway, a glass of wine placed into your hand before you've even taken your shoes off – an offer to make yourself at home. At Christmas, these moments become all the more important as we welcome in guests both planned and unexpected for the celebrations. If you're getting your home ready for the festive season, don't overlook the hallway as an opportunity to decorate; reunions will feel all the more special with a few festive touches. Here, we share our tips on how to decorate a hallway for Christmas.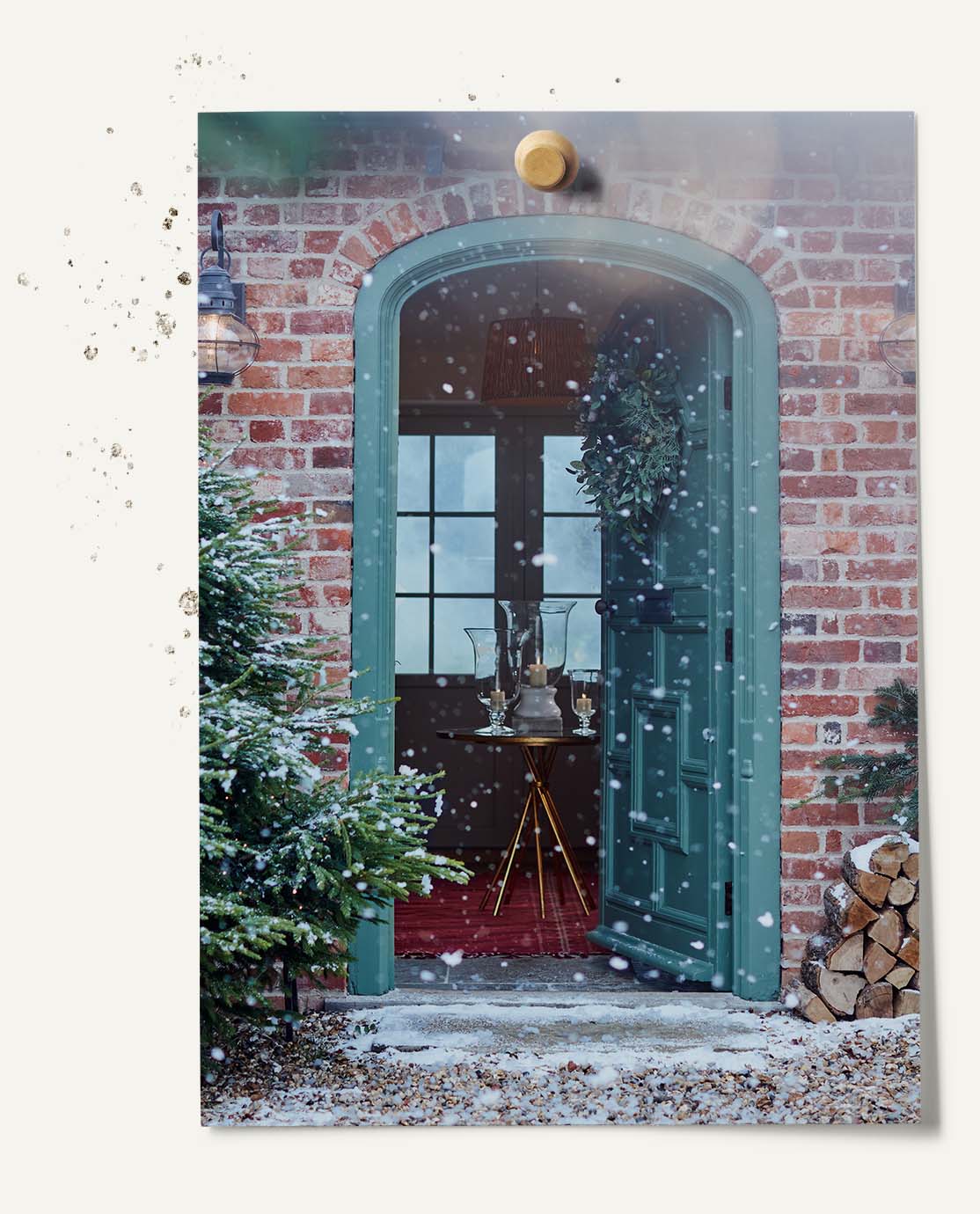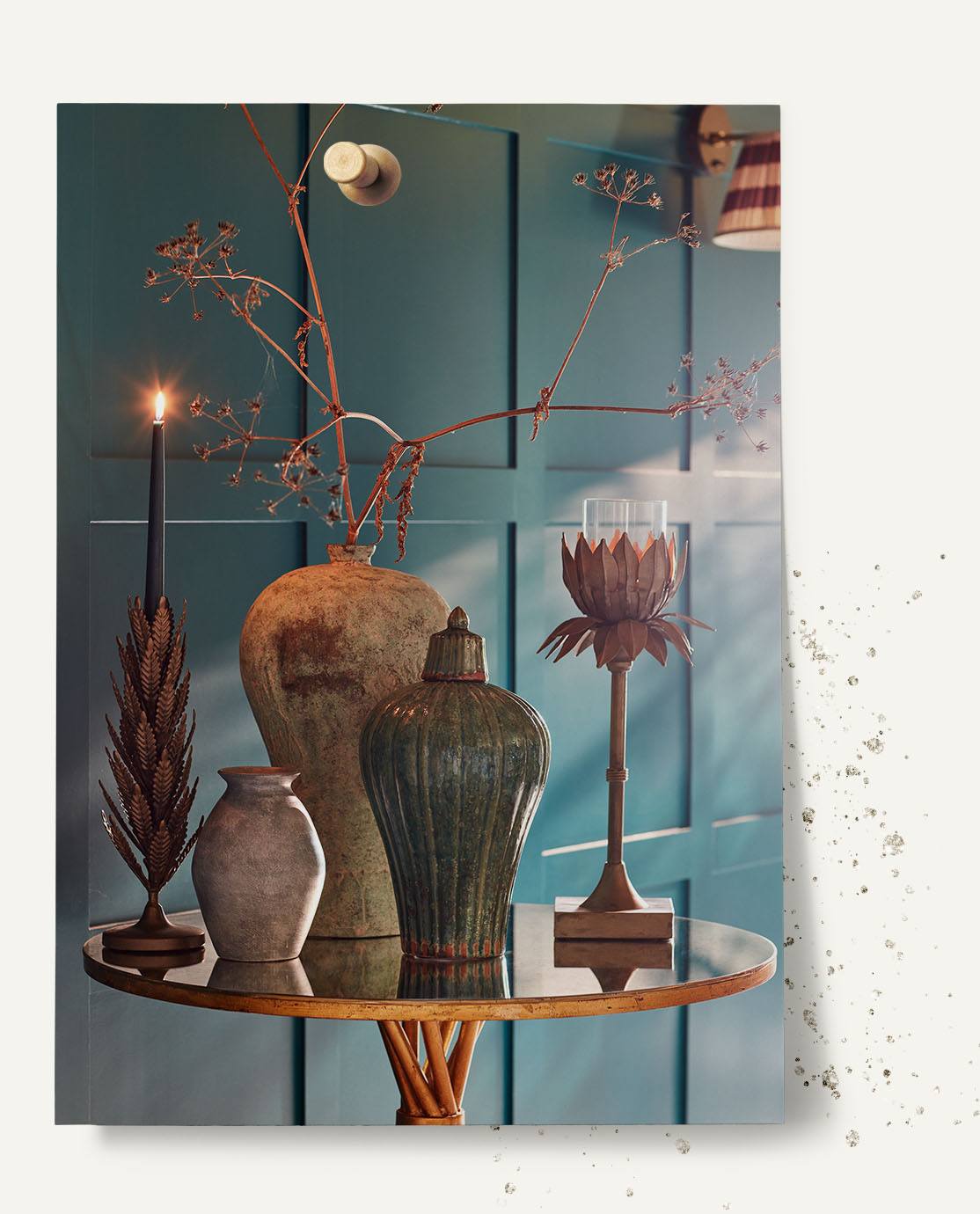 Create a Welcoming Atmosphere
Before you break out the accessories, turn to the corners of your hallway that could do with a little love. These spaces can sometimes become a little cluttered, so give the area a quick spruce ahead of decorating. Tuck shoes into storage if you can, and consider clearing a few coat hooks for guests to use. As we head into the colder months, wet and rainy weather will be on the cards, so be prepared with a doormat and umbrella stand; you could even place a few umbrellas by the door to escort guests back to their cars on particularly drizzly nights. If your hallway has wooden or tiled flooring, rugs or hallway runners can create warmth underfoot; they'll be particularly appreciated on colder evenings, both at Christmastime and beyond.
Add Ambience with Lighting
As the above would attest, the hallway is first and foremost a practical space, so naturally a bright overhead light is essential – especially when you're scrabbling around for shoes at the end of the evening. However, lighting such as this isn't always the most aesthetically pleasing, and nothing makes a space feel more welcoming quite like an ambient light. If you want to give your home an instant injection of warmth, consider placing a table lamp on a console table, or adding a floor lamp by the door. Christmas lights are perfect for bringing both a dose of festive cheer and a soft glow to your home; string them around the frame of a hallway mirror for extra sparkle.
Style your Staircase
If your home has a staircase, then you've got the perfect stage for your hallway decoration ideas. Here is your opportunity to introduce some festive foliage to your look; why not wrap a faux garland around the bannister? You could hang baubles from it for an extra festive touch, or string fairy lights around the spindles. Don't overlook the stairs themselves, either; place artificial tealights in lanterns and arrange them up the stairway to take the festivities to new heights.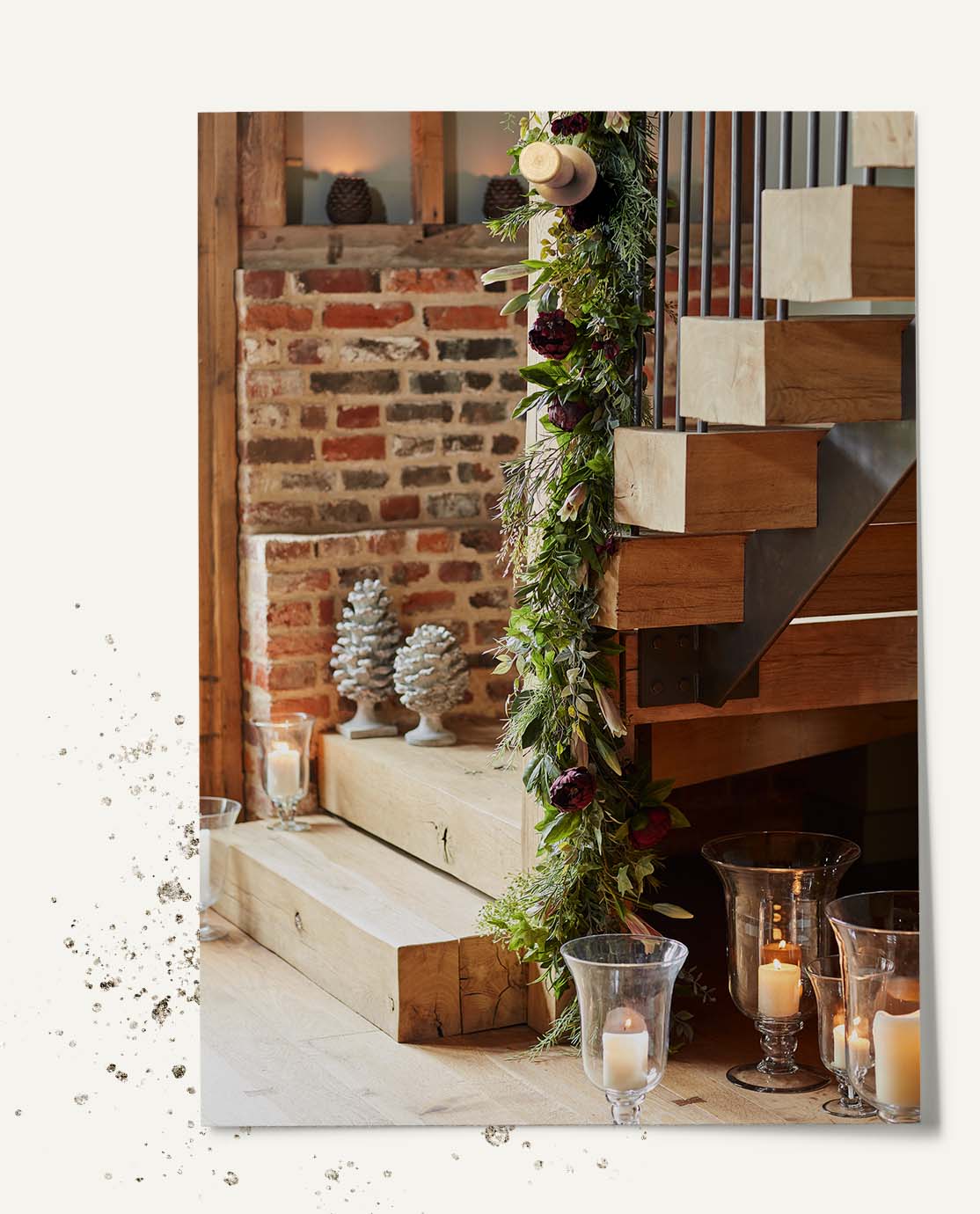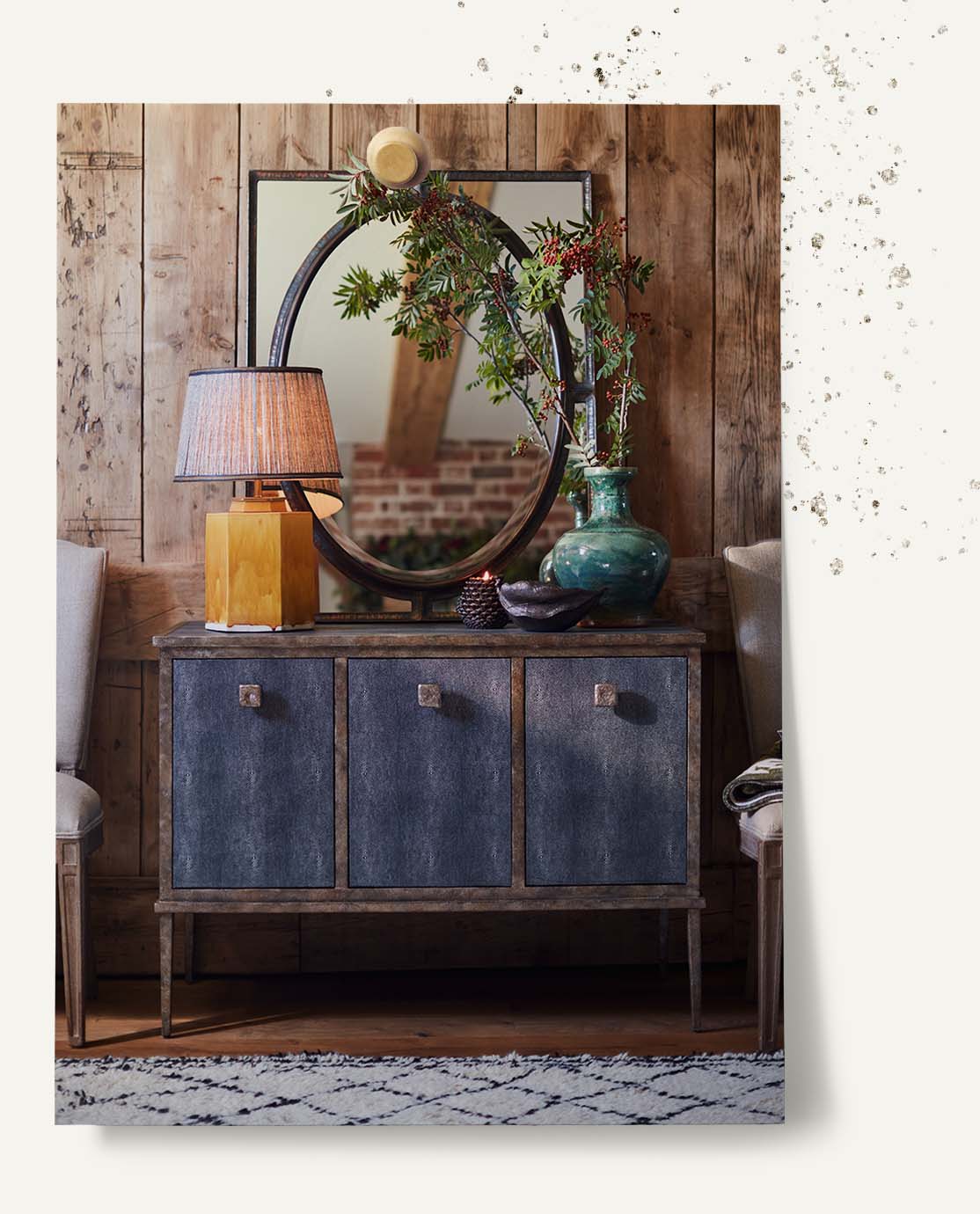 Make it Merry
There's no better occasion than Christmas to go all out, so allow your creativity to run wild. For those with more space to play with, a Christmas tree makes for the ultimate decorative statement, and offers a welcome sight through an open door. You could also utilise doorways themselves; create a dramatic entrance with a faux garland draped over the doorframe or hang a festive wreath on internal doors – they're not just for outside. You could even use them on a hallway table as a striking centrepiece; place a festive pillar candle in the middle for an extra seasonal touch – we recommend using an LED alternative so you can leave it to flicker unattended.
Embrace Festive Scents
Fresh pine, mulled wine and mine pies – there are so many scents that feel evocative of Christmas. To bring a festive feel to your home, look for fragrances that capture the spirit of the season. Cinnamon candles, a diffuser or some traditional pot pourri of dried oranges and cloves will cloak your home in the scent of Christmas – creating the warmest of welcomes and the perfect introduction to a festive celebration.