Plump cushions, dreamy mattresses and room service just a phone call away – there's nothing quite like staying in a luxury hotel. Wouldn't it be great if you could recreate the same level of indulgence at home? While we can't promise your family will be willing to bring you breakfast in bed, we can help you achieve a 5-star feel with your interiors. We reached out to some of our favourite boutique hotels for tips and tricks on giving your bedroom a hotel-worthy makeover. The suite life awaits…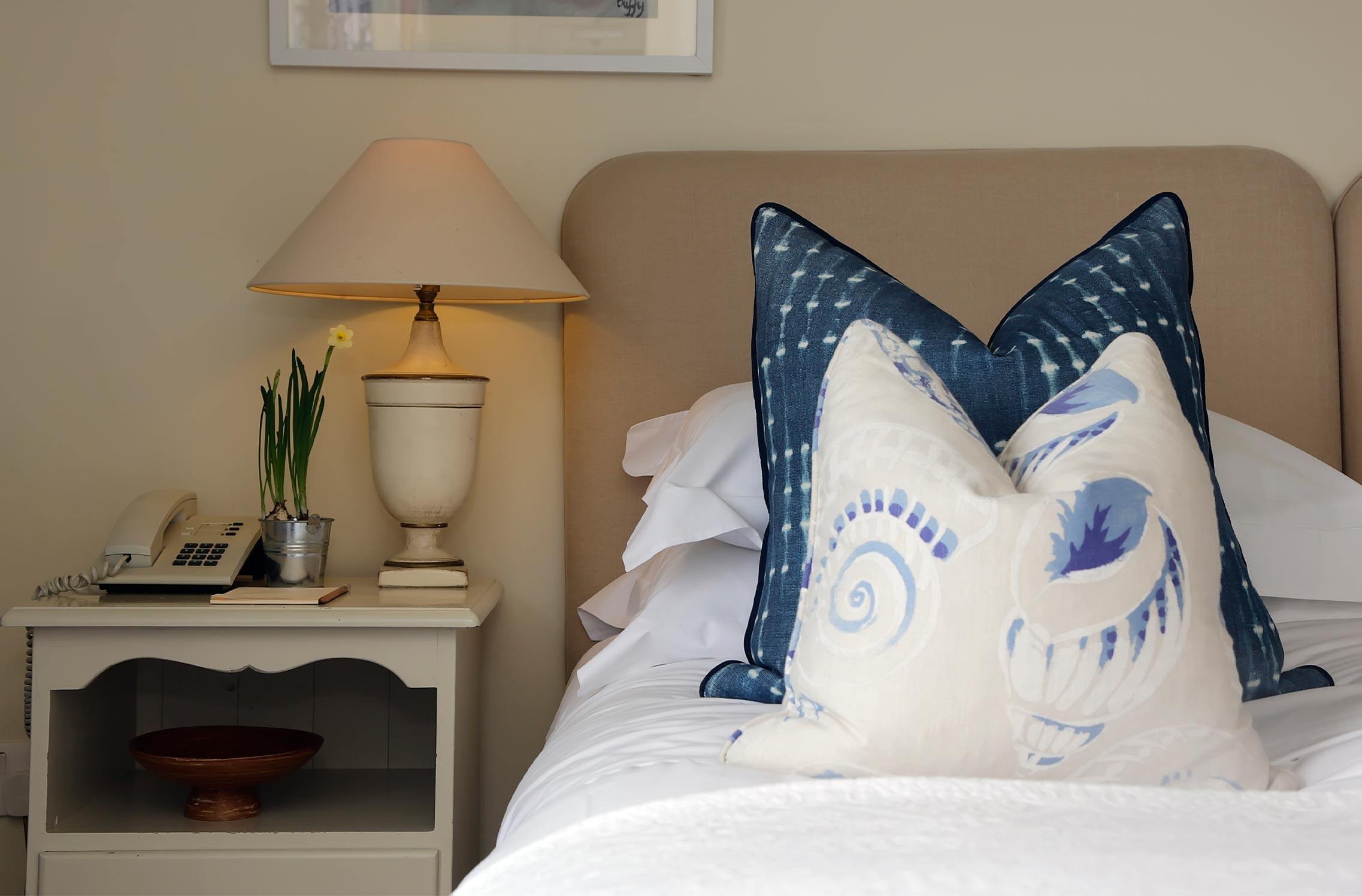 The interiors at the independently-owned coastal hideaway, Driftwood Hotel – which lies within the Cornwall Area of Outstanding Natural Beauty – have been created with comfort and relaxation in mind. The hotel's picturesque setting, private beach and easy access to the South West Coast Path make it the perfect destination for a few days' respite. The hotel's co-owner, Fiona Robinson, shared a few of her tips to help craft a hotel-worthy room.
"It's important to give a hotel a sense of place and identity," Robinson tells us. Driftwood uses pastel shades that reflect the sea and pebbles on the beach, to give every room that all-important connection to the shore, without "going over-the-top". As well as incorporating lots of different fabrics – for "texture and interest" – each room features a mix of task and mood lighting. Of these, lamps made from driftwood sit alongside accessories that pay tribute to the Cornish coast, as well as locally sourced art and eclectic pieces that "lend a sense of fun".
"A hotel should be welcoming and comfortable," Robinson adds. Few things call in that sense of luxury quite like good-quality towels and bed linen. After all, who wouldn't want to relax on a soft, beautifully made bed while listening to the sound of waves crashing onto the beach below?
There's no reason why you can't give your bedroom a similar treatment – if you want to fully embrace the coastal look, go beachcombing. Fill your pockets with shells, frosted glass and other washed-up oceanic treasures and use them to add texture and detail at home. If there isn't a beach nearby, adorn your scheme with appropriately themed prints and accessories instead.
The Blonde Hedgehog, Alderney, Guernsey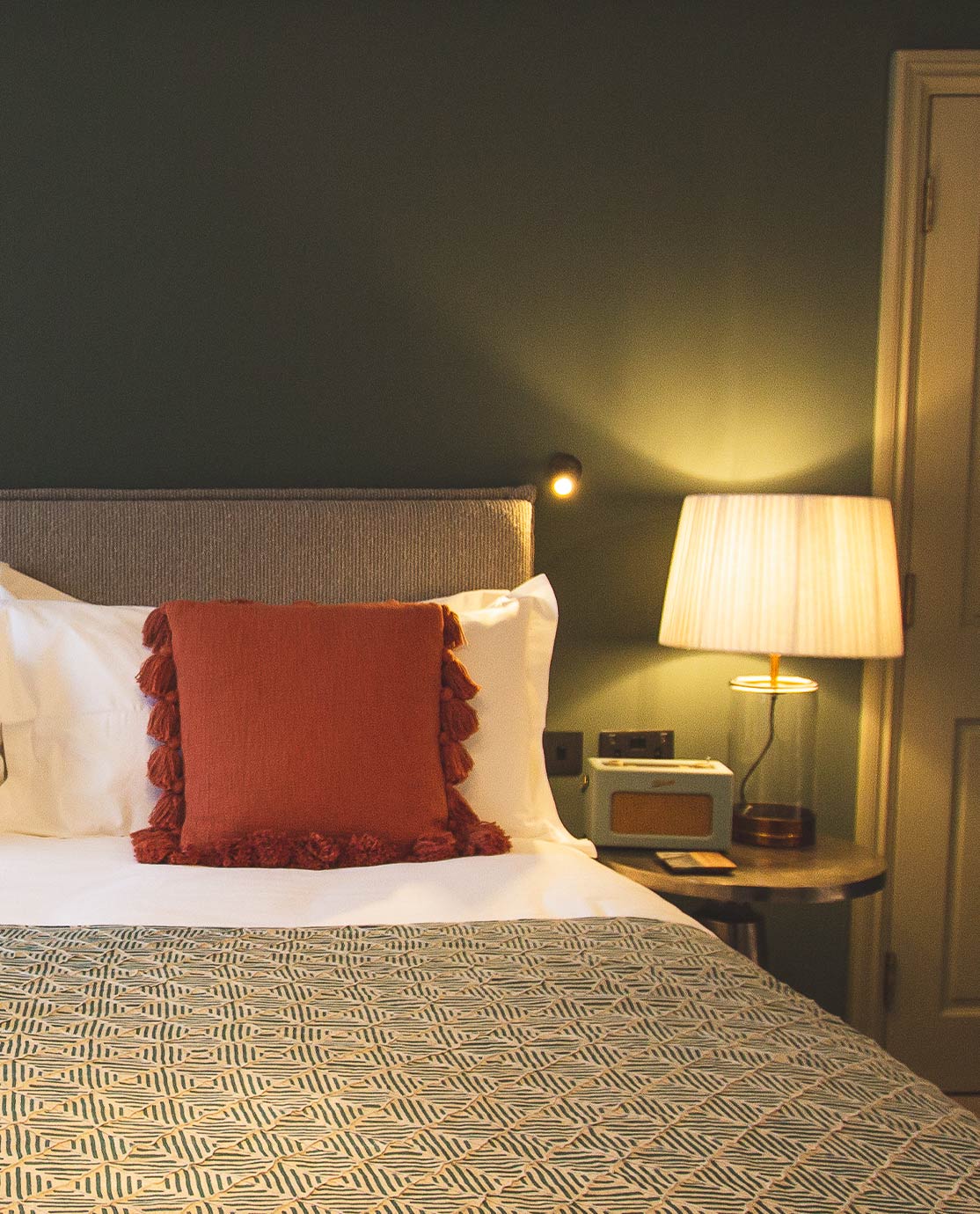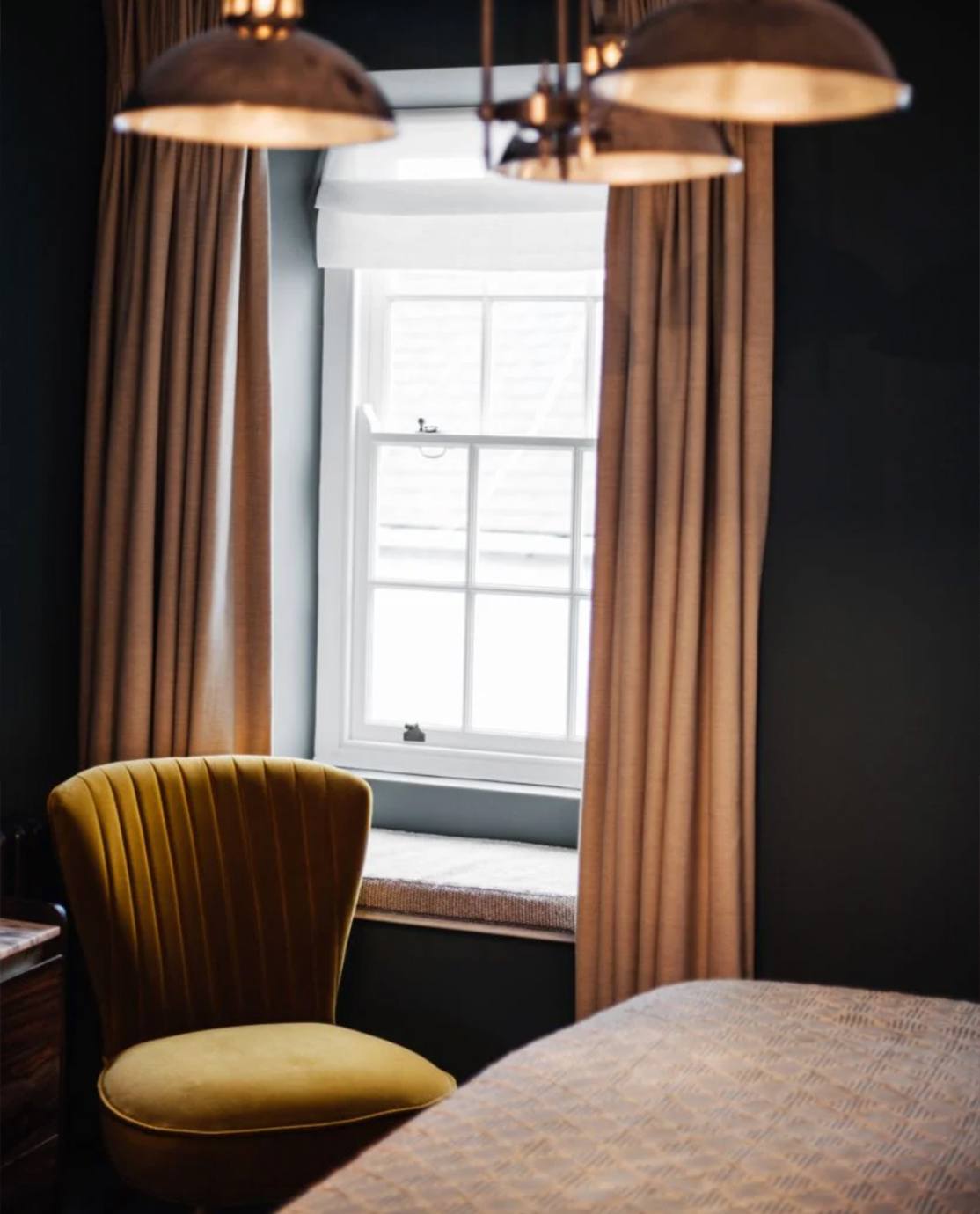 Located in the quirky town of St Anne on the island of Alderney, The Blonde Hedgehog introduces guests to one of the Channel Islands' best-kept secrets. The islet where the hotel is situated is known for its dramatic scenery, delectable seafood and elusive albino hedgehogs – hence the name.
Founder and entrepreneur Julie-Anne Uggla instantly fell for Alderney's charm and beauty, but had trouble finding a place to stay during her many visits to its shores. This is what inspired her to create her first hotel. The Blonde Hedgehog consists of three 18th-century buildings – two townhouses and a cottage suited to large groups – with interiors designed by Charlie Horner, who kindly shared some advice.
Horner's first tip is to make a statement with the headboard and bed. She finds that a tall headboard "gives an increased feeling of luxury", while a winged headboard, "really gives a sense of sophistication while also being cosy". Tactile layers are important, too: if the room has a neutral colour palette, the designer uses textiles as a way to bring in colour. "The right throw can also really elevate the look of the bedroom; they can be interchangeable depending on the season," she explains. In addition, Horner also recommends decorating the bed with two small cushions in front of two large ones, depending on its size.
Lighting is also key in the bedroom. As well as reading lights, Horner loves incorporating and layering soft lighting in bedrooms: "Warm light from both table and floor lamps gives an elegant, relaxed feeling." Another essential touch for that "hotel feel" comes in the form of a dressing table with a mirror. "The ultimate luxury is having a dedicated space to get ready," explains Horner, before musing on the benefit of having a beautiful occasional chair in the room: "While looking great it's also nice to have space in the bedroom to sit," she says.
Beaverbrook, Mole Valley, Surrey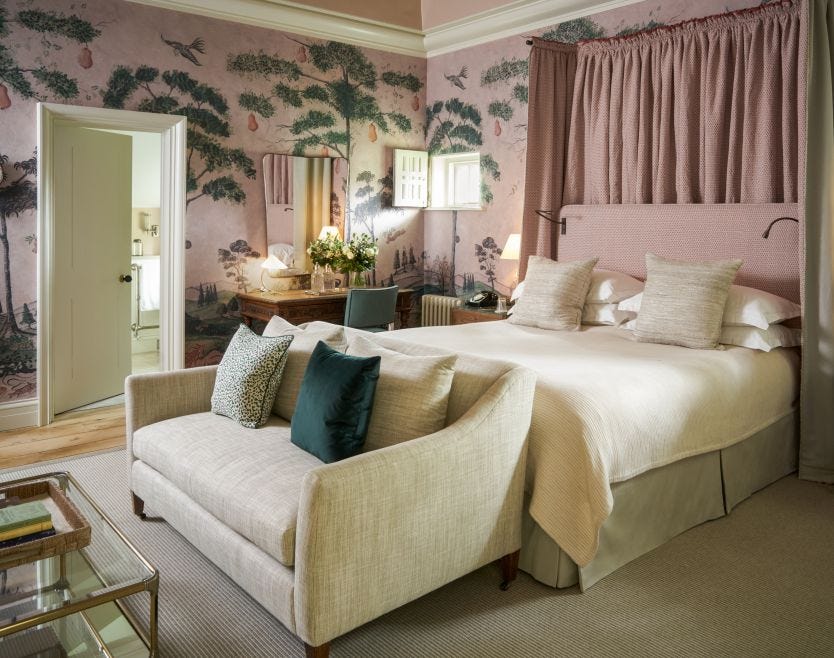 Nestled in the Surrey Hills, the opulent Beaverbrook hotel sits at the centre of a country estate that was the former residence of the publisher and backstage politician Max Aitken, 1st Baron Beaverbrook. Guests have the choice of staying in the main house's beautiful rooms and suites, in the garden house, which overlooks sprawling grounds full of fruit trees, or the coach house, which is a popular choice with families. The rooms in the main house draw on Baron Beaverbrook's famous guests; former occupants Rudyard Kipling and Sir Winston Churchill both have quarters named after them, each fully equipped with a roll-top bath, king-size bed and bottle of sloe gin. Designed by interiors expert Susie Atkinson, the elegant, 5-star rooms offer plenty of inspiration.
"The bed is the focal point in the room, so the style of bed is important to set the tone and to suit the room," says Atkinson, who often uses four-poster designs but also suggests fully upholstered styles as a great way to "create interest and bring in a pattern." In particular, the designer likes to use this style in smaller rooms in order to "keep a feeling of space"; choosing designs that do away with the need for a valance, and allow you to see under the bed, is an effective piece of visual trickery.
Like Horner, Atkinson also mentions that it's important to consider what headboard style will look right in the space. "An elaborate headboard shape can add interest and be a feature," she explains, "but it can be equally pleasing to have a simple, understated headboard shape." For a sophisticated look, she advises picking one with deep-buttoning, or a style covered in plain fabric with contrast piping.
When it comes to layering a bed, the designer likes to dress hers with fine-quality linen and large, feather-filled cushions, along with a throw across the end for "colour and texture".
While you won't necessarily have the same choice of restaurants or stunning scenery on your doorstep – or room service, for that matter – the advice from these designers proves that you can create a cosy, welcoming space that will leave you feeling refreshed and revived in your own home. Five-star reviews incoming.