What does your home say about you? Clean lines and neutral colours point to a minimalist style; gallery walls, bright hues and contrasting textures suggest maximalist. Putting your personal stamp on a space is an important part of making a house a home, and accessories and artwork are the essential tools to help you do that, says our Interior Designer Sarina Hawkins. "They're the finishing touches; a room isn't complete without them," she explains. "I can't create a scheme without adding in some accessories – they might seem small, but it's these little elements that add personality." With this in mind, we asked Hawkins to share her tips and tricks for curating a home – from statement prints and pictures to artfully arranged bookshelves with a traditionalist twist, this is how to order your artwork and objets d'art like an interior designer.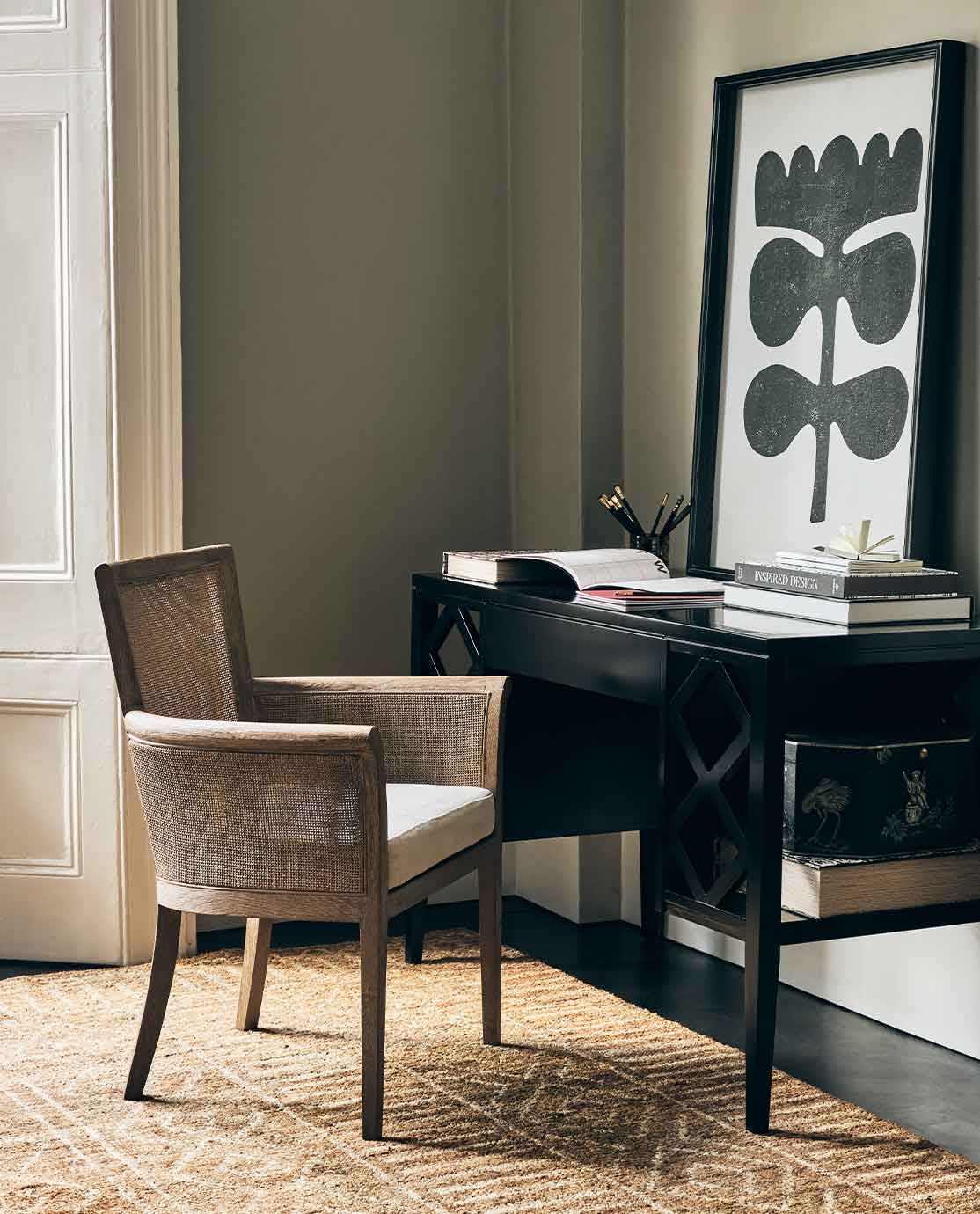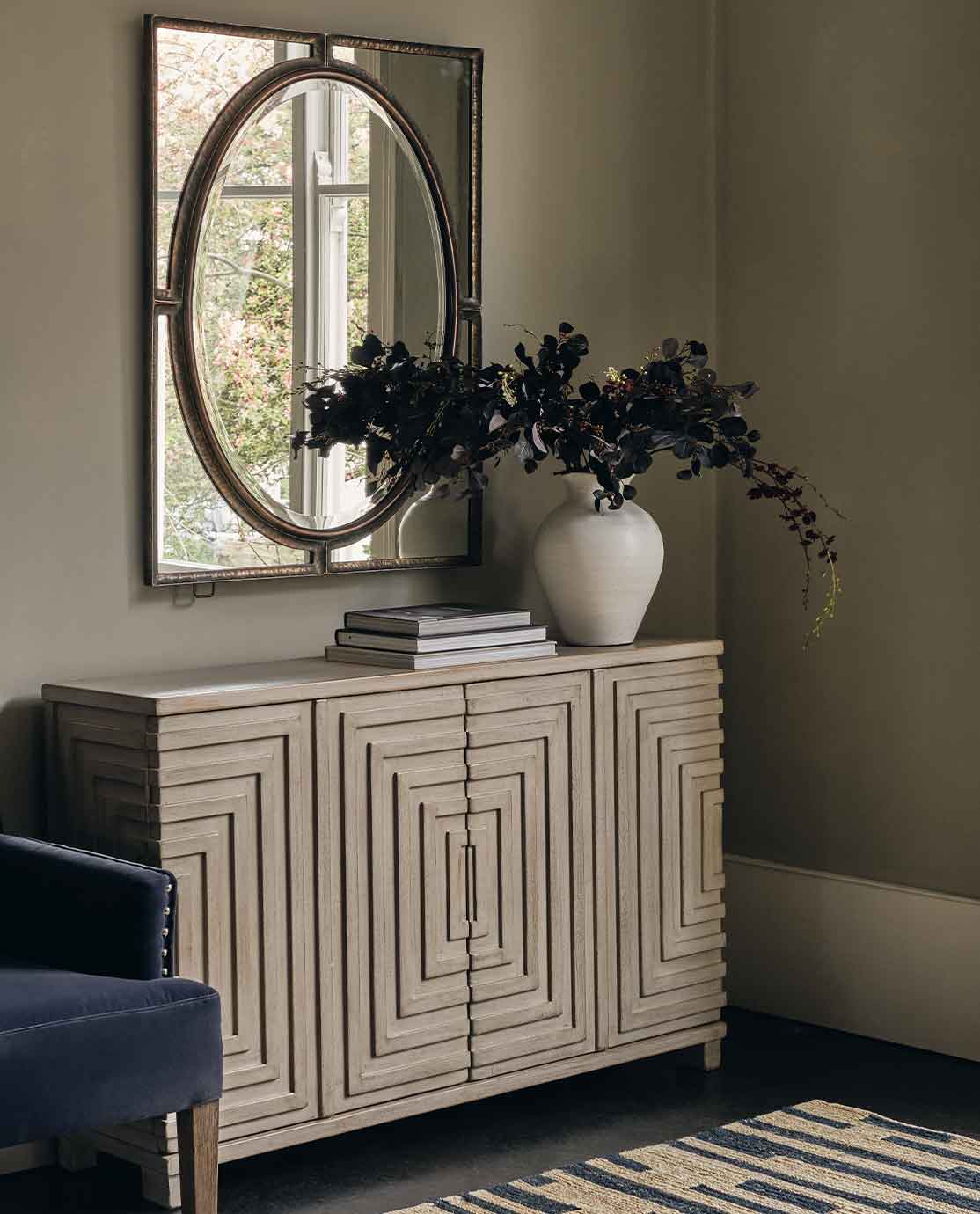 Paint a picture using artwork
"I love artwork in a room; it adds life – I would always include it," Hawkins says." But for those who favour a more pared-back style, finding the right art to complement your room can be tricky. Hawkins suggests focusing your attention on a single piece that will enhance the space. "If somebody wants a minimalist scheme, they don't want clutter; they want lots of clean lines," the designer says. "I would choose one big piece and let that do the talking. Then, it's all about the frame. A Perspex frame or a really simple, classic black design will look seamless."
If your collection spans a spectrum of colours, a gallery wall will give your treasured pieces the opportunity to shine. The trick is to choose a mix of prints, frames and finishes, Hawkins says. "What makes a gallery wall such a prominent statement is the fact that it is a mismatch of styles and shapes; it's meant to be a complete mix. Play around with frames and finishes, and make sure your artwork is varied. If you're going to do it, go all out."
For a more traditional home, where too many colours and prints may feel out of place, a selection of artwork from the same series will add interest while still feeling unified. "Our sets of prints are great for more traditional schemes," Hawkins says. "Some clients are a bit nervous about having a mix of artwork, so these pieces are perfect. I'd spread them across several walls to create harmony throughout the room."
If you're starting a space from scratch, choose your artwork first and seek complementary – but, crucially, not matching – colours in your furniture and accessories. "People often take the same patterns, colours and textures from an artwork, but I think it's a bit of an obvious choice," says Hawkins. "I prefer to select colours that balance instead; you buy artwork to create a statement, not to blend in, so it's nice to choose items that really bring it to life."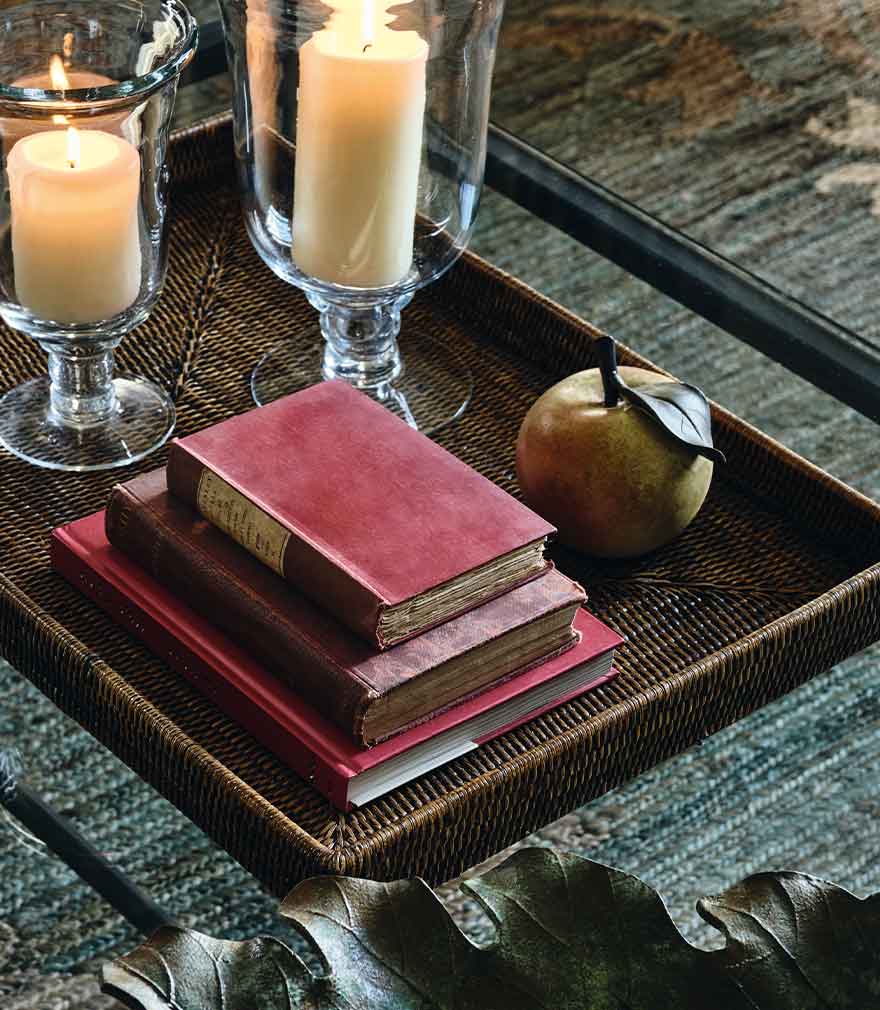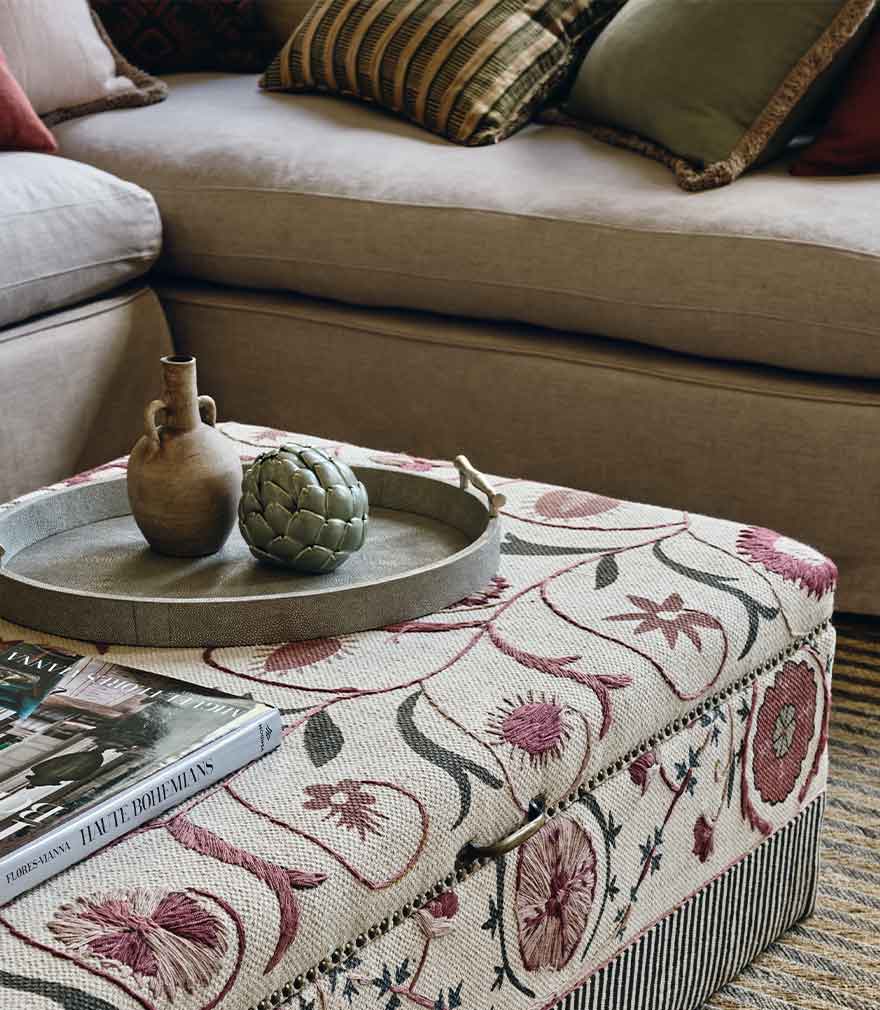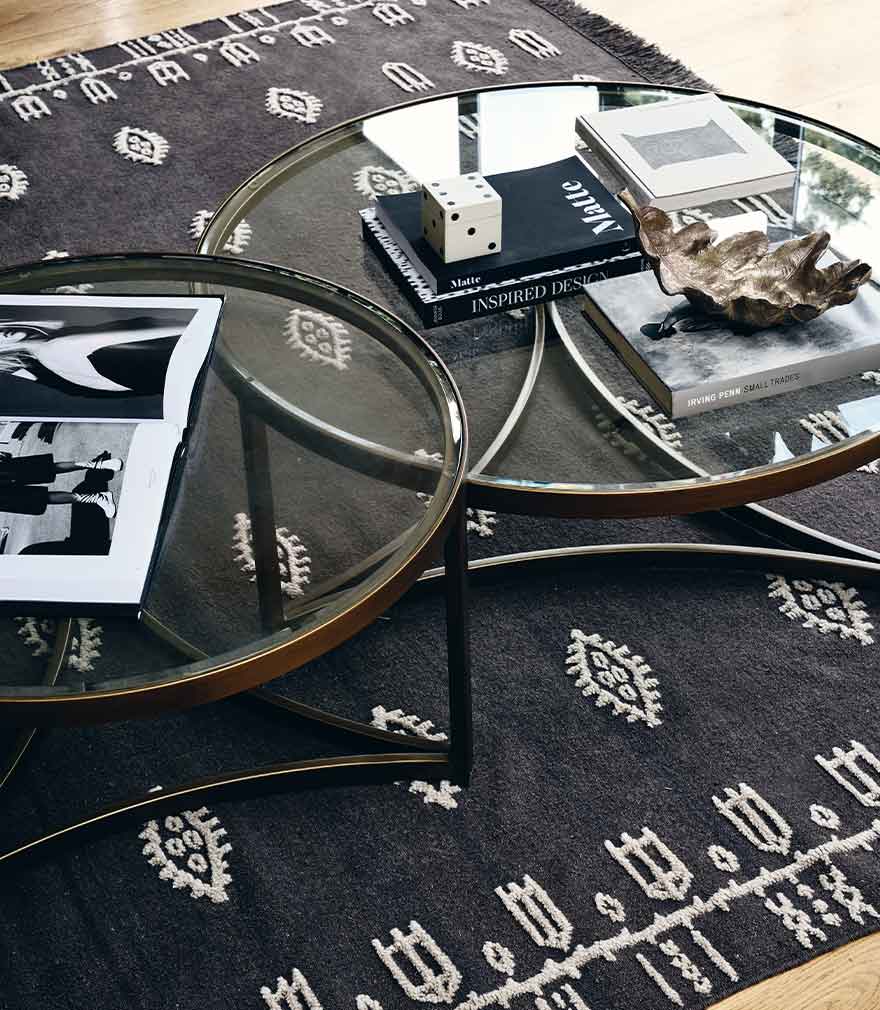 Create a stylish coffee tablescape
Coffee tables can become breeding grounds for clutter. To create a more refined look, clear the decks and select accessories that will enhance your interiors. First things first? "Coffee table books," says Hawkins. "Every coffee table needs some beautiful coffee table books." A stack of your favourite reads will add a personal touch to the space; arrange them in neat piles to create a uniform feel.
For eclectic design schemes, seek playful accessories that speak to your style. "It's always fun to have a mix of colour and height," Hawkins says. "I love scattering lots of accessories around, but you should be conscious of levels; having some taller pieces next to some smaller ones will be much more pleasing on the eye – I love using our large horse ornaments alongside a set of our lidded pots."
Flowers and foliage will bring any coffee table to life. "For a minimalist scheme, it's very much about less is more. One of our vases with a few faux eucalyptus stems will look really nice paired with a simple dish," says Hawkins. "For traditionalists, keep it clean and simple, but more classic – instead of faux greenery, I would suggest a beautiful faux flower arrangement, which should be changed according to the seasons."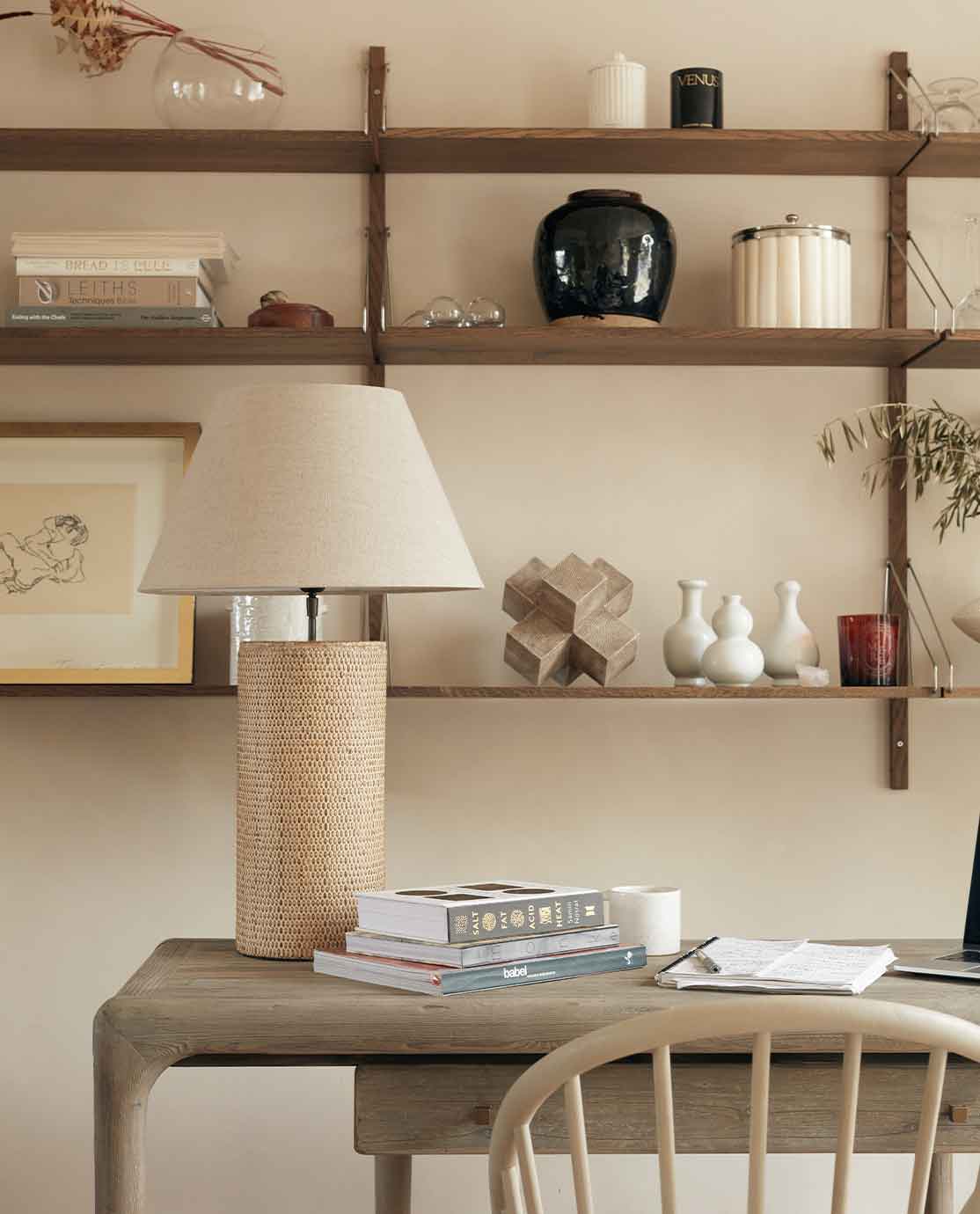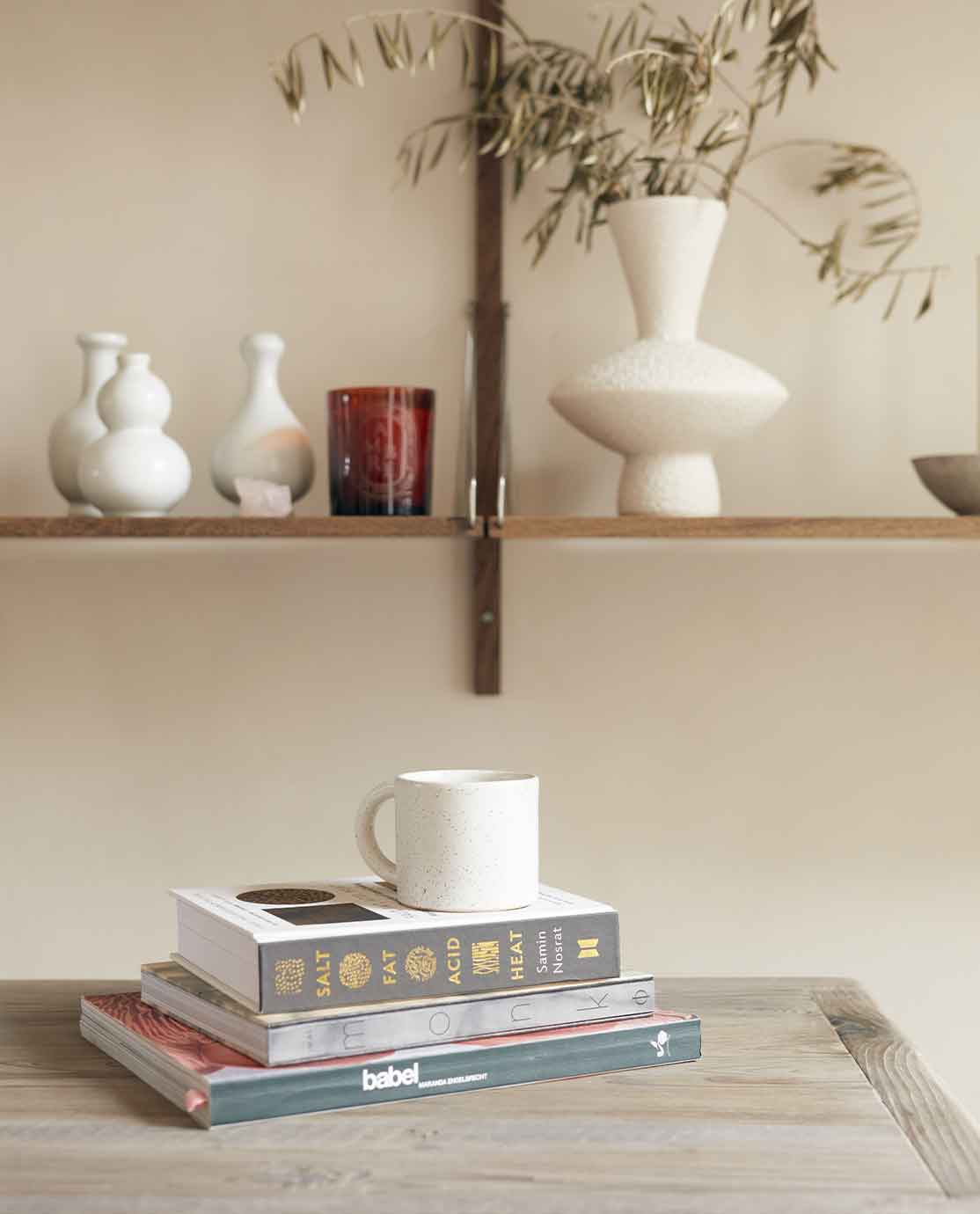 Master the art of the shelfie
If the era of virtual meetings has taught us anything, it's that the contents of a person's bookshelf can reveal a lot about them. Let your shelving tell your story by curating accessories, books and objets d'art that speak to your character. "I would really encourage people to incorporate personal pieces into their home," says Hawkins. "They don't necessarily have to go with your décor, but they add a point of interest. Have a shelf dedicated entirely to photos, for example; if anything has sentimental meaning, there's always room for it."
The ultimate shelfie is all about balance. "Each shelf should have a purpose, but avoid symmetry," says Hawkins. "If you've got two bookshelves next to one another, I would put a beautiful vase on the top shelf of one of them, for example, and another beautiful vase on the middle shelf of the other, so they're not completely identical but there's still unity there." Alternate your books in horizontal and vertical positions to create a more eclectic feel. "If you've got a few books that are horizontal, it's nice to put a little candle or vase on top of them," Hawkins adds. "Our glass paperweights are amazing to use as bookends, as are our candle holders. But try not to over-clutter your shelves; sometimes one beautiful vase is enough."
As for the colour-coded bookshelf trend? Hawkins says steer clear. "You want your home to be stylish, but you don't want it to look like a museum," the designer explains. "The beauty of books is that they have a random feel, and when you try and colour-code them it looks forced. At the end of the day, you want your home to feel effortlessly amazing."