With expectations dialled up to the max, even parties planned with the best intentions can sometimes end up feeling a little flat on New Year's Eve – and often it's the more relaxed events that have the best success. If you're planning a low-key celebration at home with your family, there's no reason you can't still pull out all the stops. Get set for the countdown with these entertaining essentials.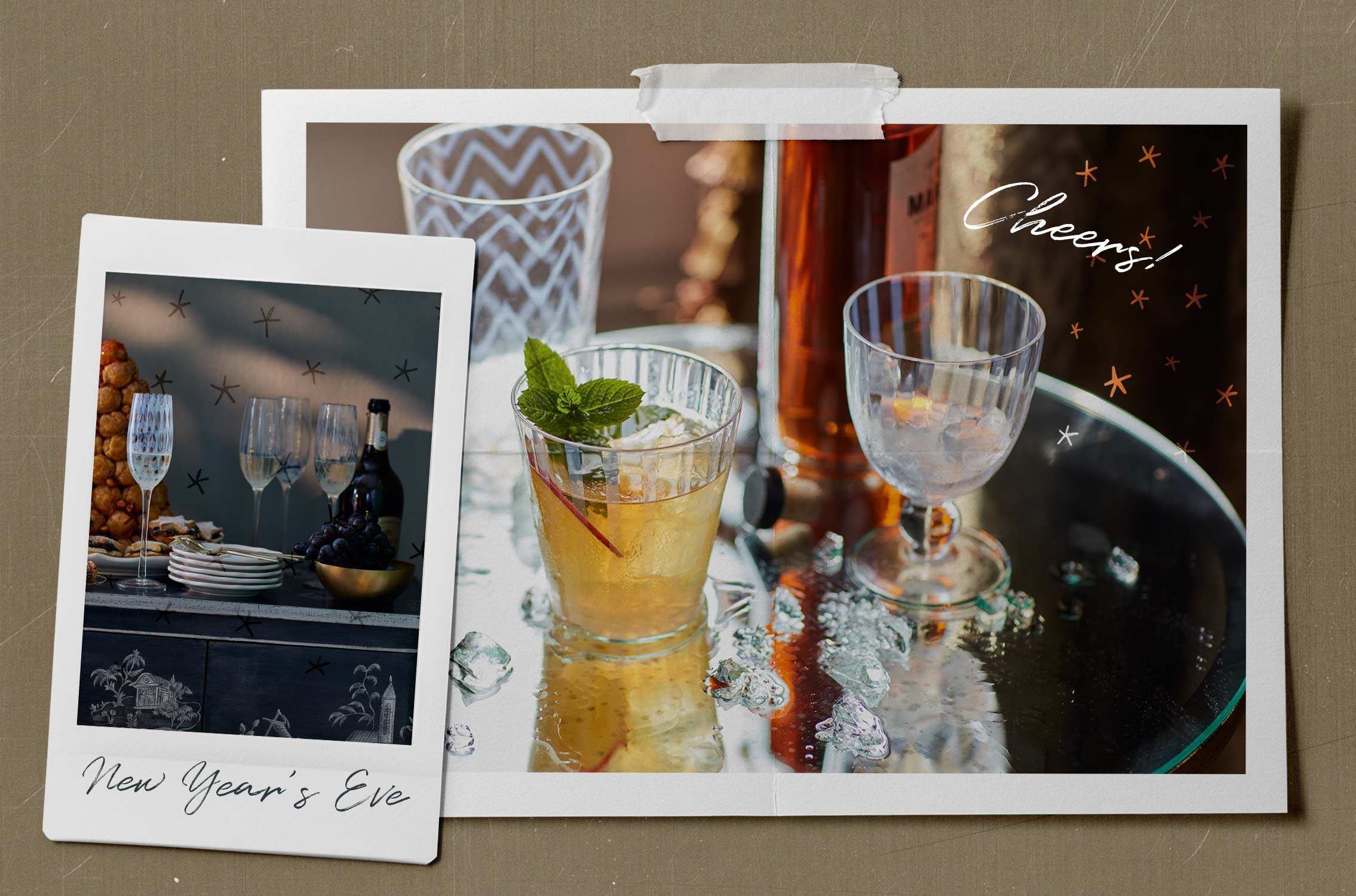 Glassware
Are you popping the cork on a bottle of champagne come midnight, or saying "cheers" with a cheeky cocktail or two? Whatever your tipple of choice, be prepared to raise a toast with an assortment of glassware to suit every drink. Serve a medley of festive fusions in your jazziest Martini glasses, appease wine lovers with goblets for every grape or let the bubbles flow with elegant champagne flutes. And for those who take their drink neat? A tumbler is the only answer.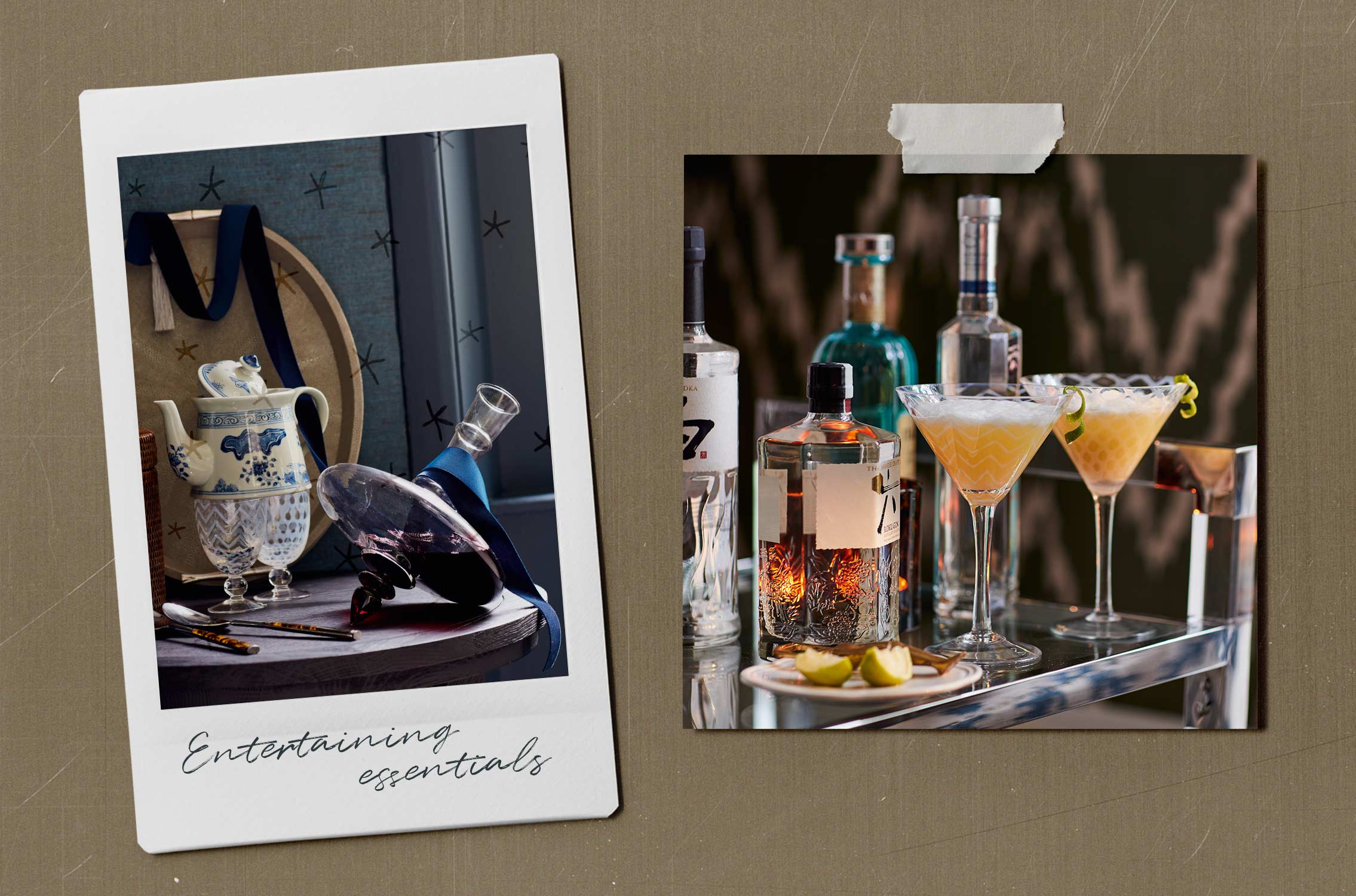 Bar Accessories
Conquer your cocktail trolley and choose bar tools designed with entertaining in mind. Start with the essentials: you're not going to get very far without a bottle opener. Once opened, keep your chosen drink fresh with a stopper, or decant into an elegant carafe and turn your favourite beverage into a design feature. No space in the fridge? Stick it on ice – an ice bucket, filled and placed in the centre of your dining table or home bar, will keep your bottle cool all night long.
Decorations
For those who don't like to cling onto their Christmas tree for as long as possible, New Year's Eve presents the perfect opportunity to repurpose your decorations for the festivities. String baubles onto house plants – eschewing typically festive colours in favour of more NYE-appropriate rainbow brights and glittering metallics – and wrap fairy lights around bannisters or garlands of faux foliage. If you've adorned your front door with a wreath, reuse it indoors by laying it flat on a console or dining table and filling its core with an LED pillar candle.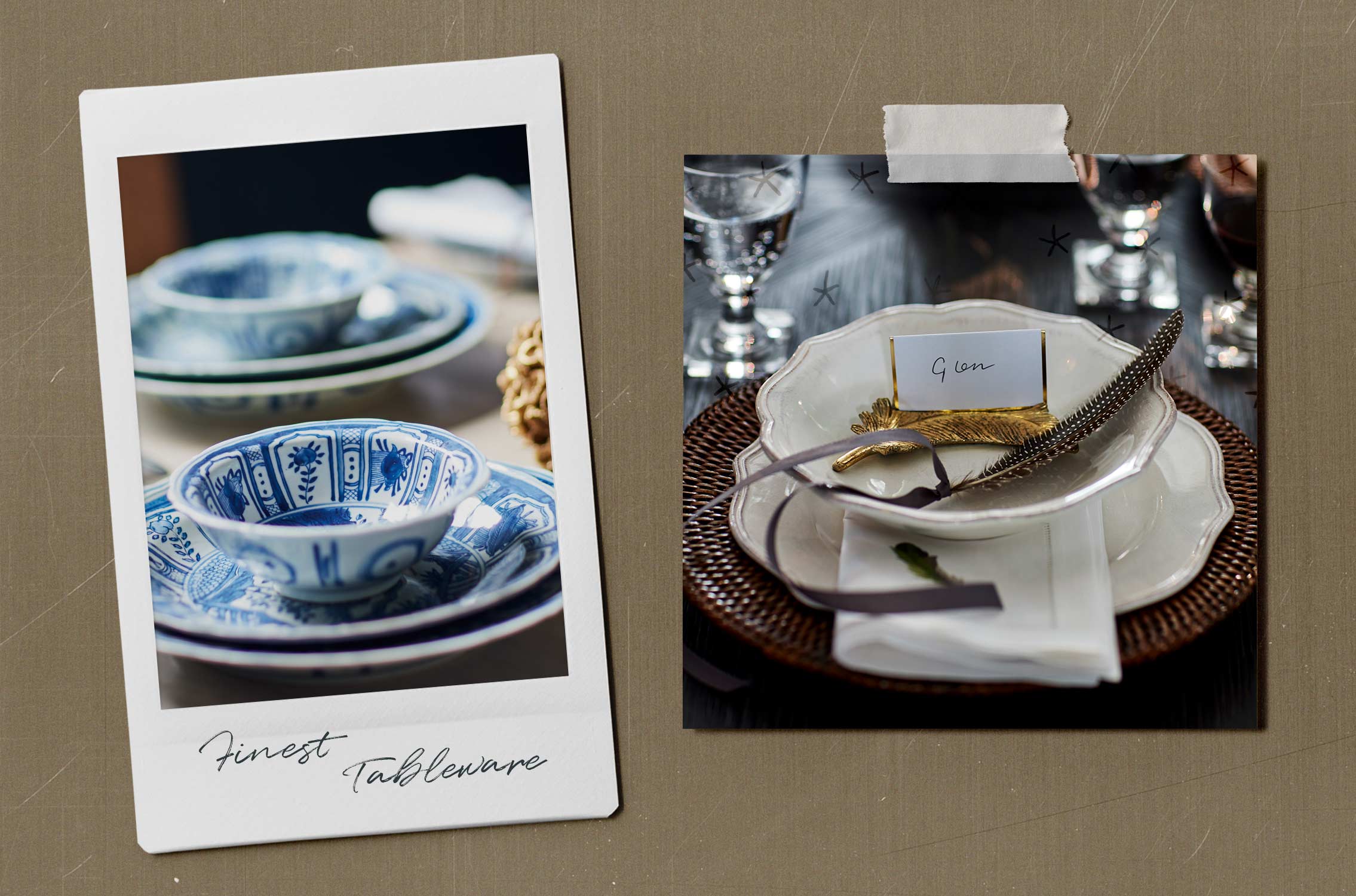 Tableware
If you're seeing in the New Year with a delicious feast, create a sense of occasion with your finest tableware. China sets in playful prints will add a fun twist to your tabletop, while giant chargers in opulent hues lend a festive touch to canapés. Bring out your best table linens to protect your furniture from inevitable spills, and finish the look with name card holders, napkin rings and complementary coasters.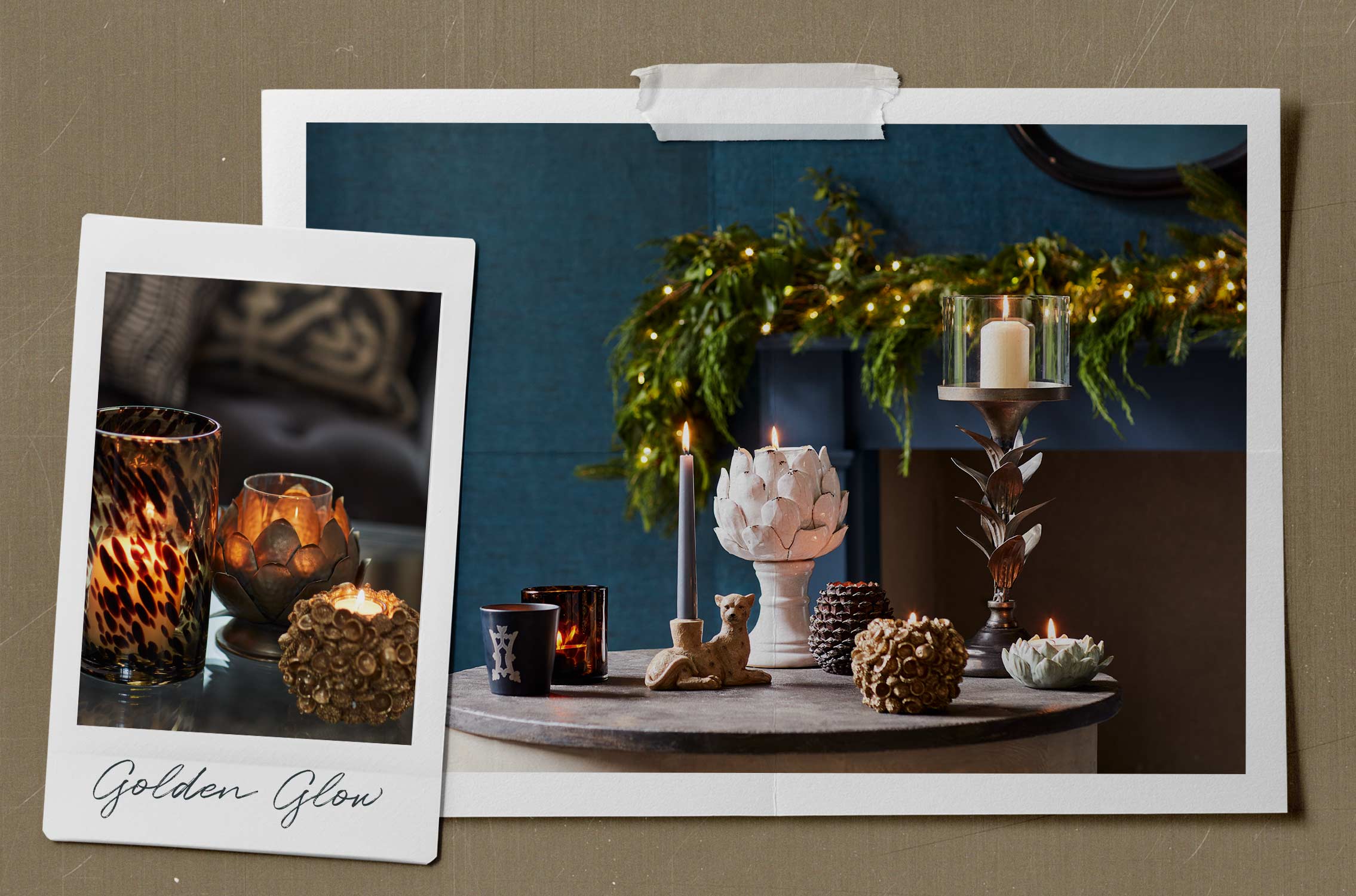 Candles
Flattering on both a home and its inhabitants, candlelight casts a golden glow on everything – and everyone – it touches. Set the tone for the evening ahead with candles – both decorative and scented – placed on dining tables, mantelpieces or coffee tables, and pair with soft accent lighting for the ultimate ambience. Worried about an open flame? Seek LED alternatives that look as good as the real thing.