If you're finding yourself asking "what is passementerie?" it's likely you're not alone. The elaborate art of embellishing clothing or home furnishings with ornate edging, such as braid, tassels and rope, or more recently, playful details like beads or shells, used to be solely the MO of savvy interior designers, but now, the secret's out – trims are having their moment in the spotlight. Adding the final flourish to anything from cushions to lampshades, the popularity of trimmings speaks perfectly to a wider interiors trend: the desire to make a home uniquely yours, via layers of detail and personality. We couldn't think of a better person to speak to about this than Henriette von Stockhausen, the creative director of design studio VSP Interiors, who is a huge advocate of using trims: "I use them on everything really. I love them," she says.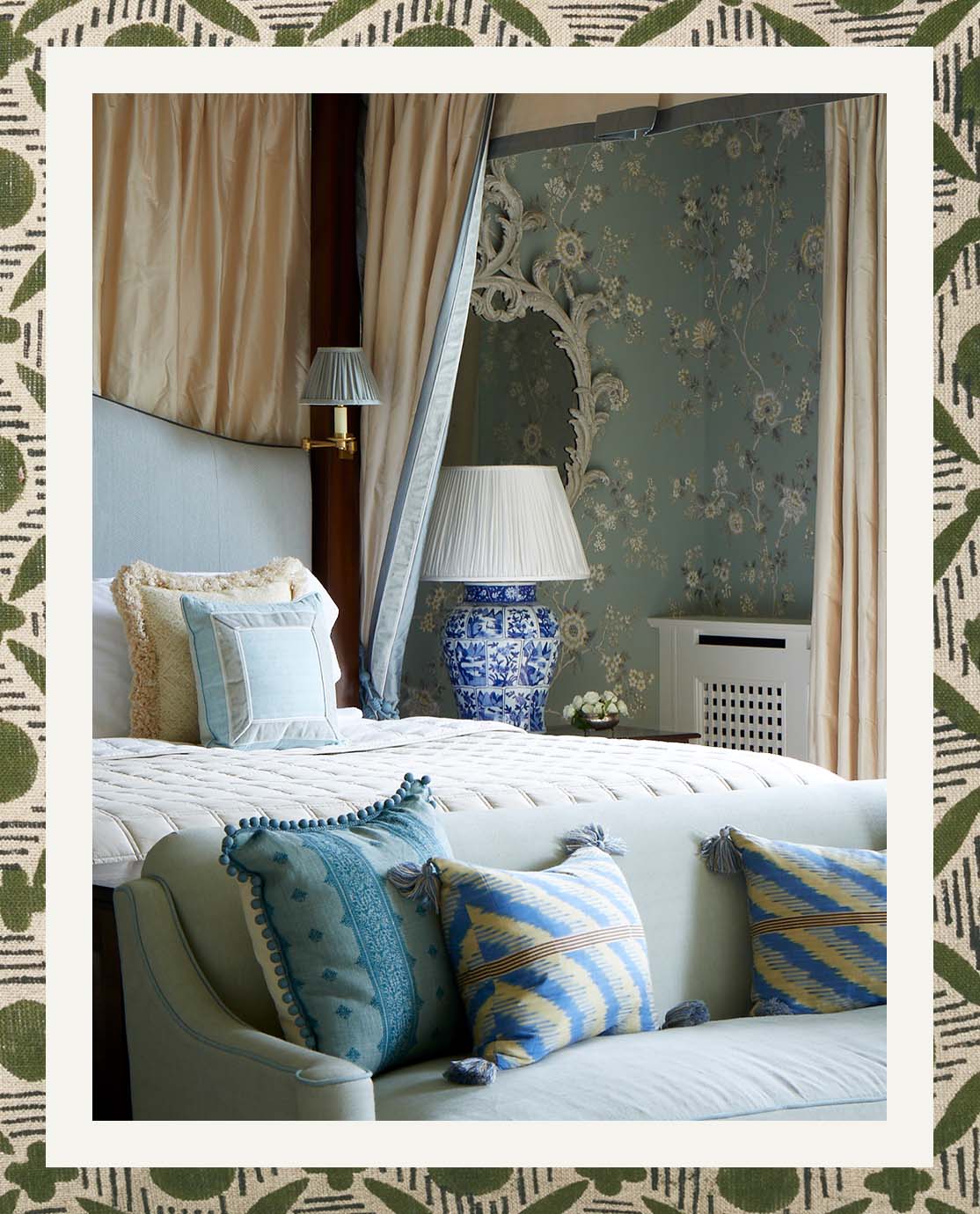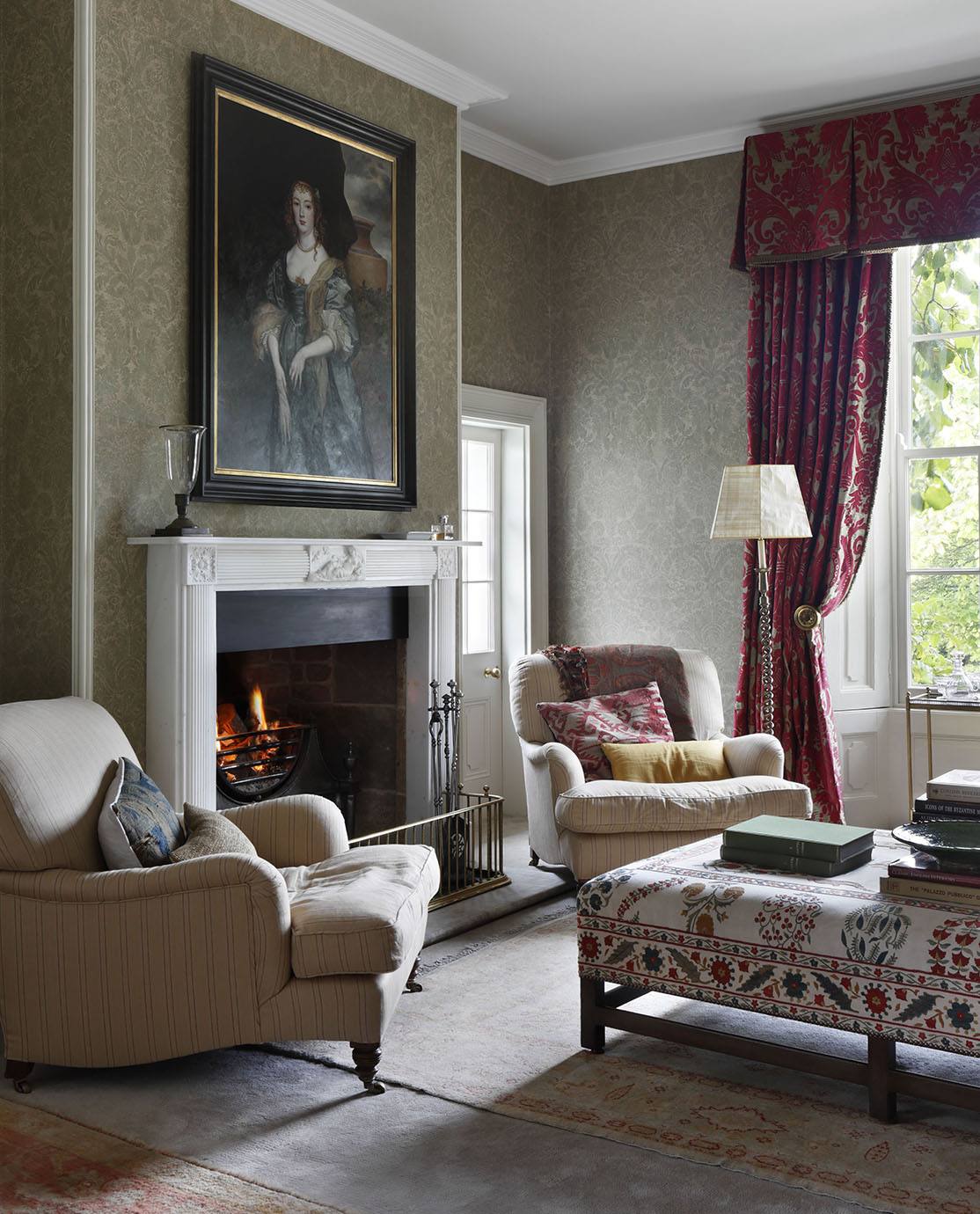 While decorative upholstery trims and trimmings on all kinds of soft furnishings – whether bespoke or not – are en vogue currently, von Stockhausen notes that, "in traditional interiors, they've never really gone out of fashion, because you're working so closely with historical buildings, and you're trying to echo the time, to some degree, which lends itself very well to trimmings and other decorative bits and pieces." With 22 years at VSP Interiors under her belt, which she co-founded with a friend and colleague, as well as an earlier stint working with Stephen Ryan, former head designer at David Hicks Design, von Stockhausen has certainly worked on her share of classic country houses, of which passementerie is a staple. Her design style reflects this experience, and is uniquely intermingled with a passion for art and antiques (the latter of which she studied at Sotheby's Institute), as well as a "little European flavour, maybe". "But generally, it is classic and comfortable, with lots and lots of fine art, and anything old I can find – from suzanis [large hand-embroidered textiles that originated in Central Asia] to Anatolian panels – with great detail," she tells us.
Von Stockhausen uses bespoke passementerie to add the finishing touches and said detail to all her projects. The type and colour will vary for each, but not the amount; it is a staple of her designs that make each one feel "that much more considered". Think furniture with contrast piping, cushions with ruffles, curtains with bobbled detailing, four-poster beds with patterned trims, and upholstered walls with edging – a veritable smorgasbord of interesting elements. Though this may call tradition to mind, the latter, a trim around the room, would work equally well for a more contemporary interior, "just as a band of colour and an extra feature". Glass-beaded trims, too, are a good option for more modern homes. Von Stockhausen explains that "they can look very beautiful in an otherwise very clean and monochromatic scheme; they reflect the light and throw facets around the room."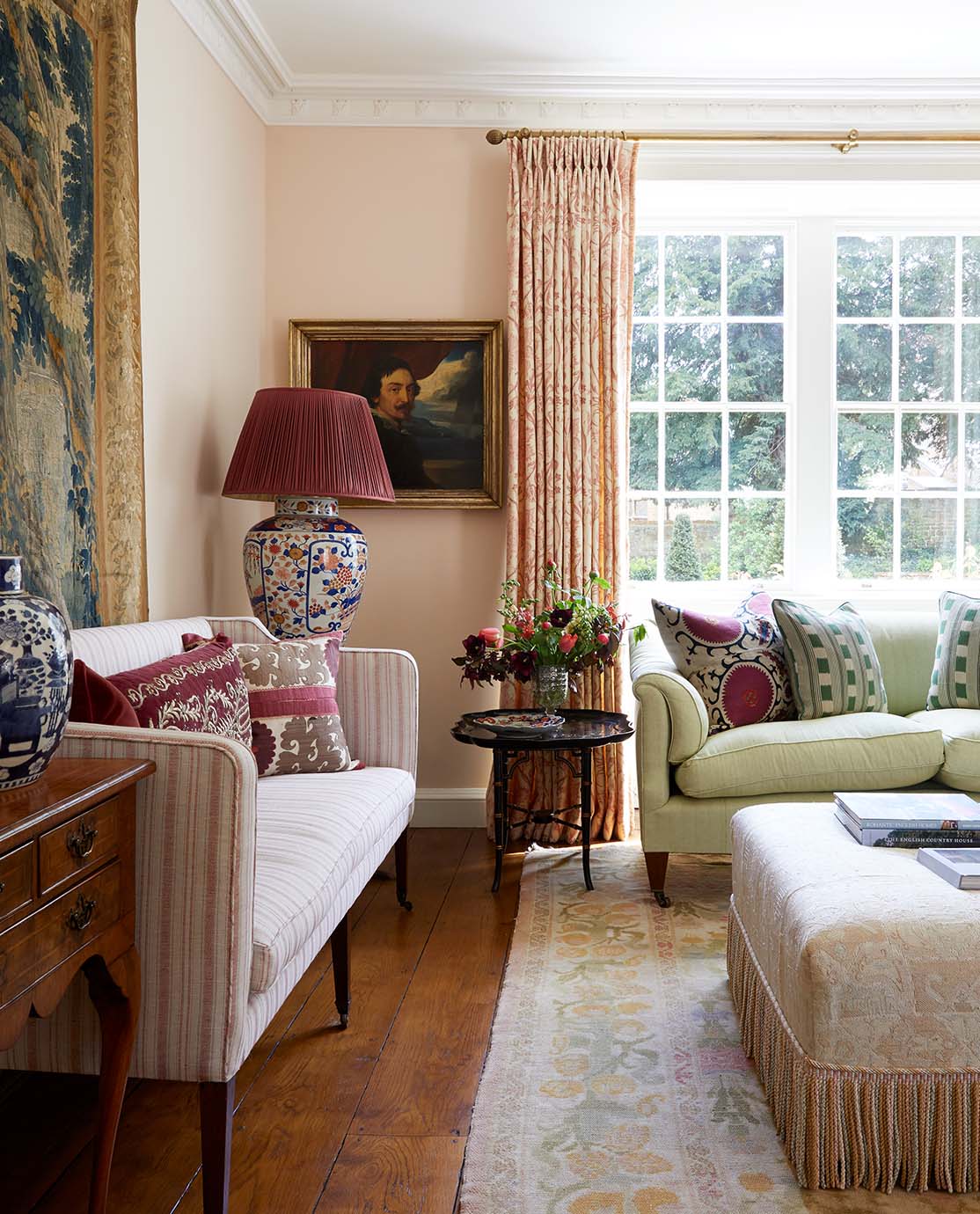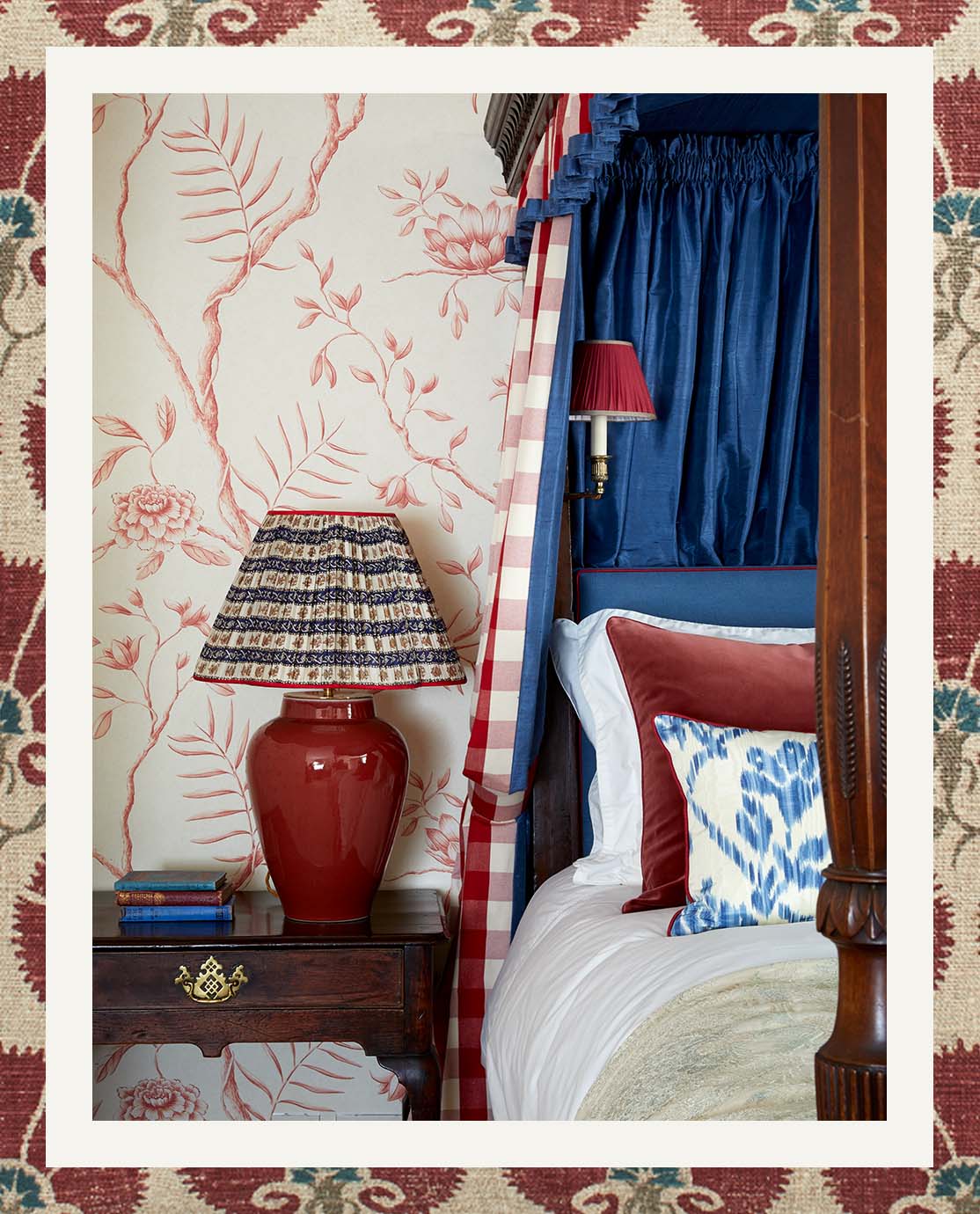 Trimmed items such as these are easy to layer into every room, which is partially why von Stockhausen thinks the use of passementerie is emerging across all kinds of homes, not simply the traditional grand estates. "I think we've all had enough of really austere, white and stark interiors," she muses. "We want more comfort; the more layers you have the cosier an interior gets really. Just like those old country houses that have layers upon layers that have been added by many different generations and people; they really tell a story." For her, this desire for more personal and welcoming interiors feels like a result of the pandemic, on both emotional and practical terms. "When things are a little bit worrying and unsecure, when you're feeling nervous about the future, home is somewhere where you want to be able to let your guard down – just that level of detail helps," von Stockhausen explains.
On a more practical level, with entire families gathered under one roof all the time, a more detailed living space was simply more accommodating: "A fuller house with many layers, doesn't stop working, it's just a home and it's more comfortable," she says. A more minimal and sleek aesthetic, with lots of clean lines, just got disturbed with clutter, in her opinion: "If you have an amazing sleek kitchen island, anything you put on it will just look messy. Unless it's something like a perfectly styled vegetable board… but no one lives like that, not really." This understanding of how people interact with their homes is key to von Stockhausen's design approach; she wants to create places that are truly liveable, far from a show home or something from a magazine. "The challenge is to actually make someone's dream a reality and for them to enjoy it every day. That's what I wake up for," she tells us. Cheers to that.
To see more of von Stockhausen's work, follow the studio on Instagram @vsp_interiors or visit the website.