During an evening at home with friends and family, where the drinks flow and the conversation lasts long into the night, the spotlight invariably falls on the home bar. Whether entertaining al fresco during the summer months or whipping up restorative cocktails to take the edge off a cold winter's night, a functional bar set-up helps to elevate every occasion, adding a sense of theatre to the experience – what could be better to impress guests? To help you take your drinks parties to the next level, we've rounded up a few of our favourite tools for raising a toast. Follow our lead for many a happy hour to come.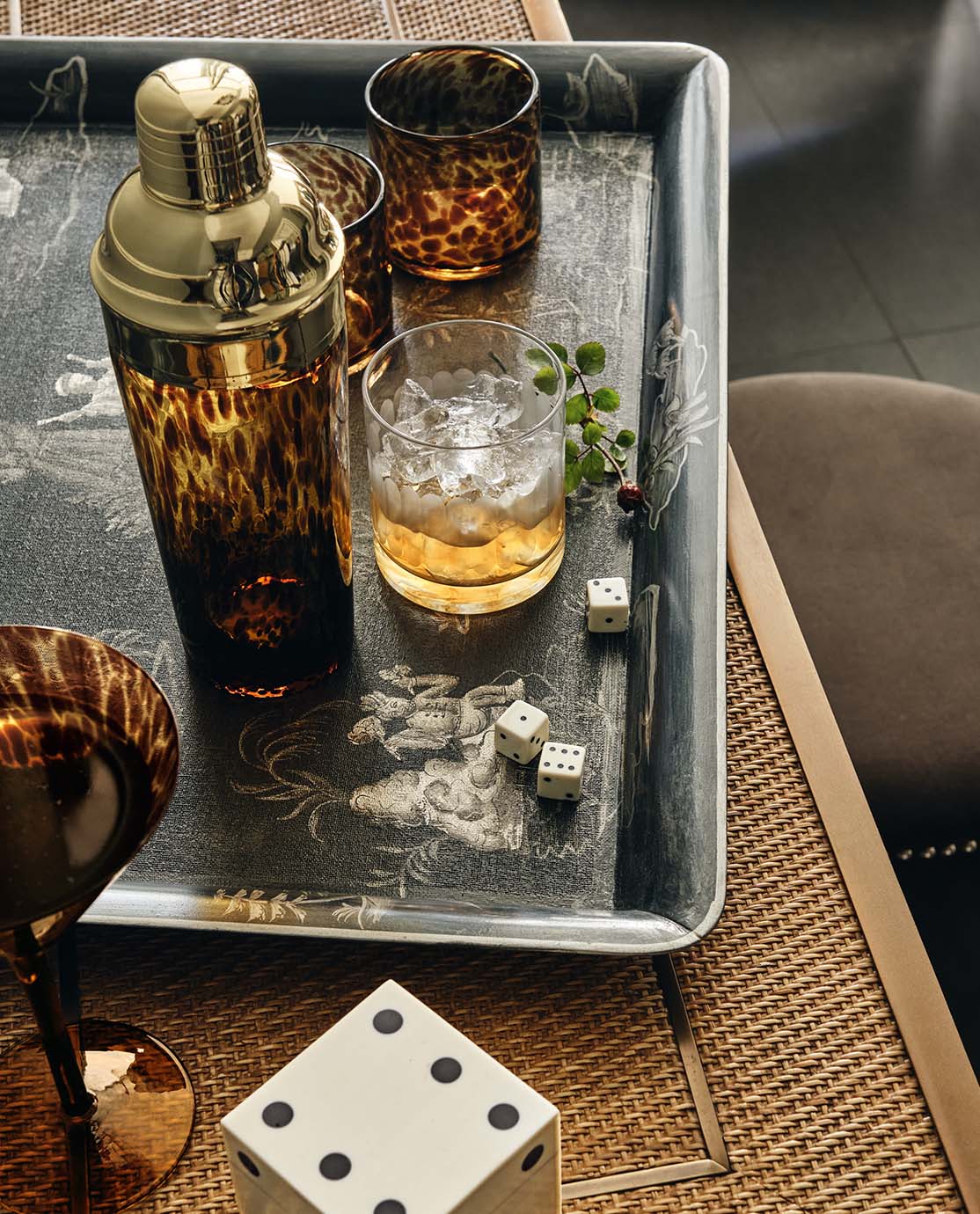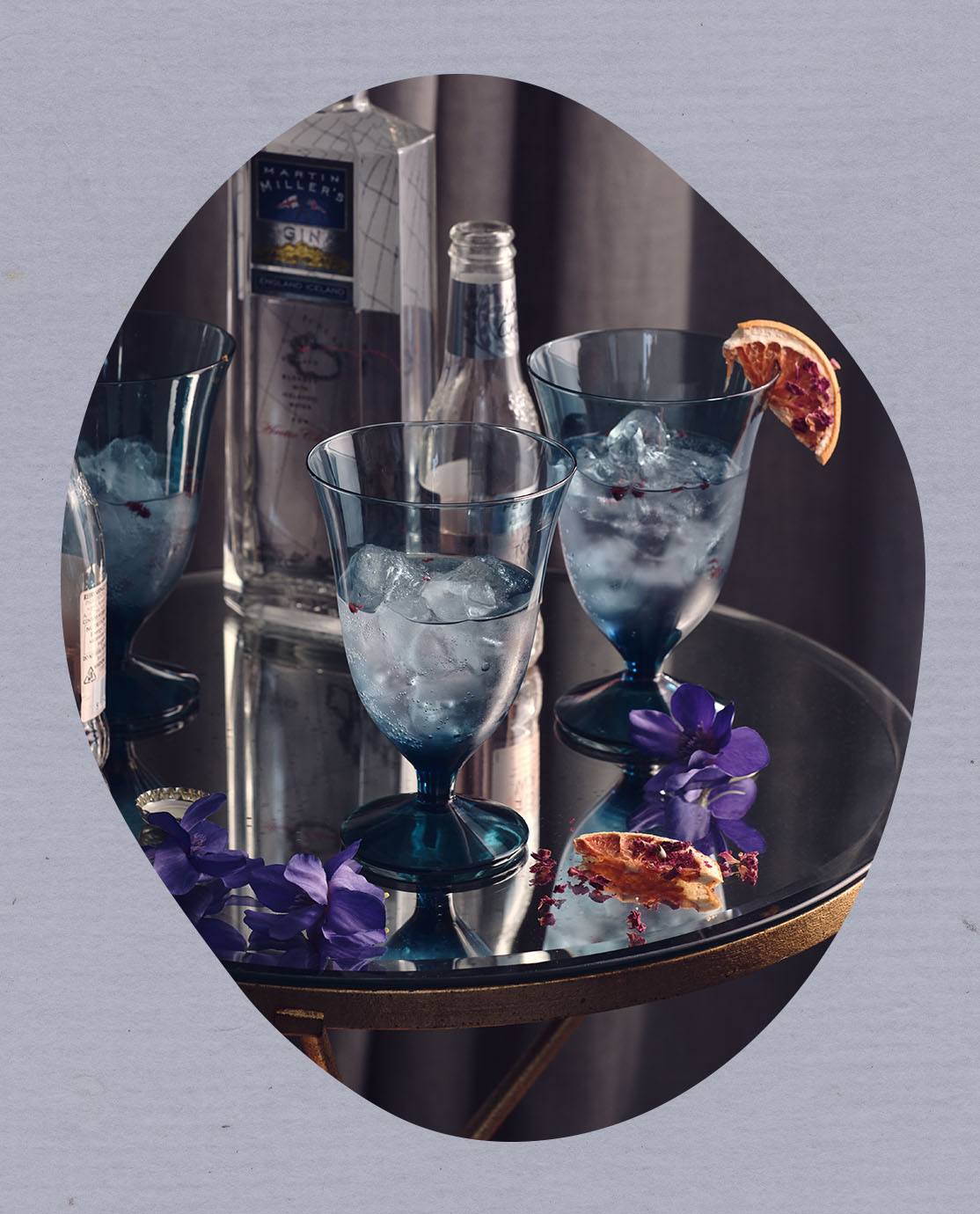 A Unique Cocktail Shaker Set
Nothing gives the impression that you know your way around a bar quite like a cocktail shaker. Even if your skills are tailored more to improvisation than mixology, a professional set will present the illusion that you're a master maker. You could even pass the baton to your guests for DIY drinks – fun, interactive and less pressured for the host, it's a great way to get everyone involved when entertaining people at home. Our stylish and functional cocktail shaker set will add further flair to your mixology – crafted from tortoiseshell glass and complete with matching martini glasses, it's as pretty as it is practical.
Artisanal Glasses to Raise a Toast With
Whether your guests' drink of choice is a full-bodied merlot, a whisky on the rocks or a Piña Colada, making sure you have the appropriate glassware for every tipple is a sure-fire way to impress them. In our collection, you can discover handcrafted whisky glasses that enhance the tasting experience (try our Muromo or Ranelagh sets for seriously stylish sipping) as well as artisanal wine, cocktail and champagne glasses with intricate patterns (our handmade Pulcinella Range is a firm favourite). Innovative drinkware for entertaining is a must-have if you're hosting at home, so read our guide on the different types of glasses to find the perfect style for you.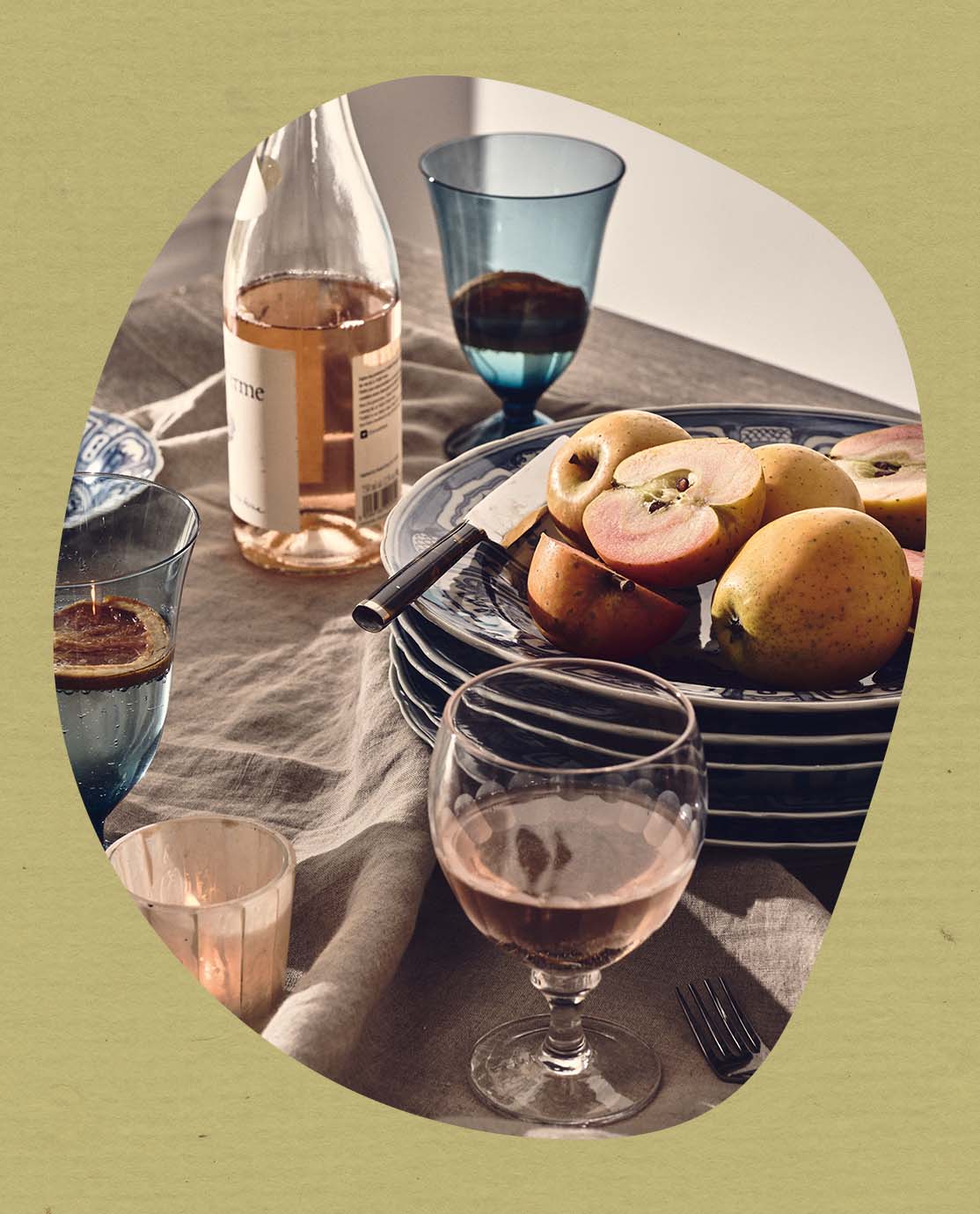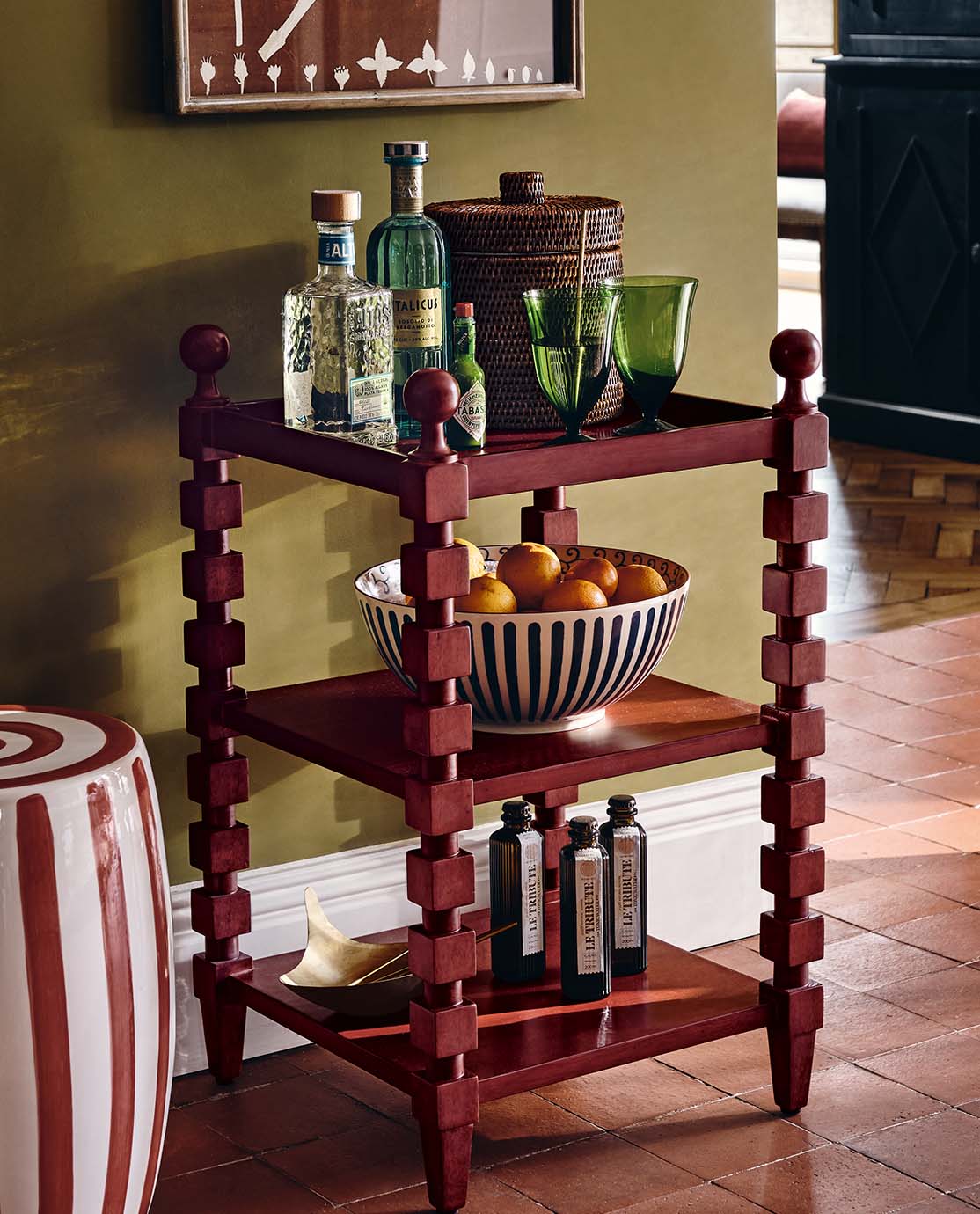 A Sophisticated Serving Set-Up
If your treasured bottles are currently gathering dust in the kitchen, it's time for a serious upgrade. A drinks station or home bar would be perfect for those who love to entertain, plus they make for stylish additions to dining or sitting rooms. For those seeking a truly impressive set-up, we'd recommend a specialist bar or wine cabinet, such as our Candelaria or Lauretta designs, in which you can house all of your bar accessories, glassware and drinks. A drinks trolley, such as our Lenox, is a fun addition to cocktail parties – load it up with your best barware and wheel it out when happy hour begins. For more ideas on how to create the ultimate home bar, read our expert guide.
Stylish Home Bar Equipment
What's a home bar without impressive bar tools to help you achieve the perfect serve? In addition to a cocktail shaker and glassware, we'd recommend looking for unique bar accessories that can elevate your mixology game. Start with the basics: a bottle opener and corkscrew are a must ­– there are few things more disappointing than preparing to crack open a bottle and finding you don't have the necessary tools. A jug is another useful addition, and can come in handy when making cocktails that are often served in pitchers, such as Pimm's or sangria. Consider a tray for taking drinks from one room to the other, as well as stylish stoppers for bottles half-drunk, and coasters and napkins for pre-empting inevitable spillages as the night goes on.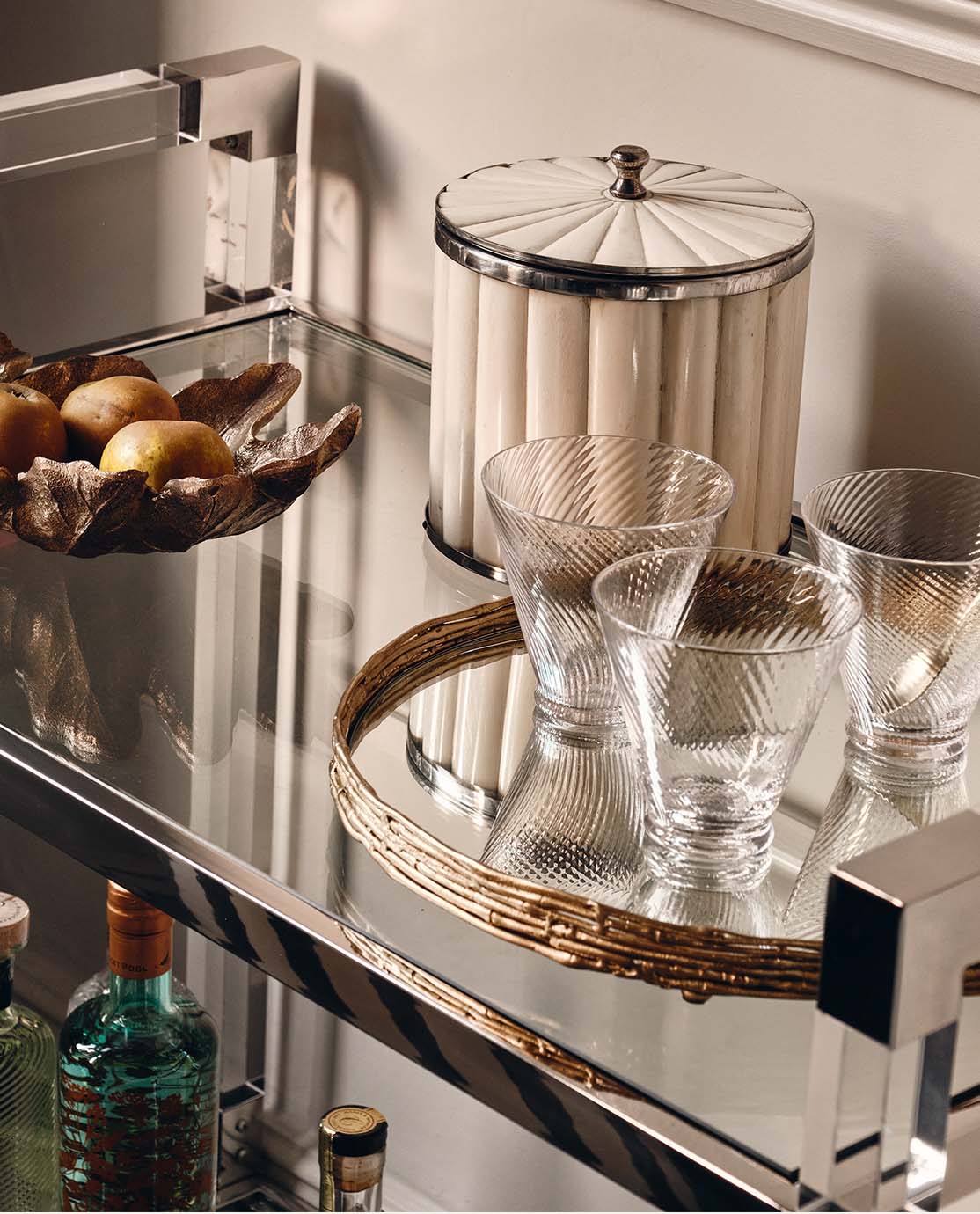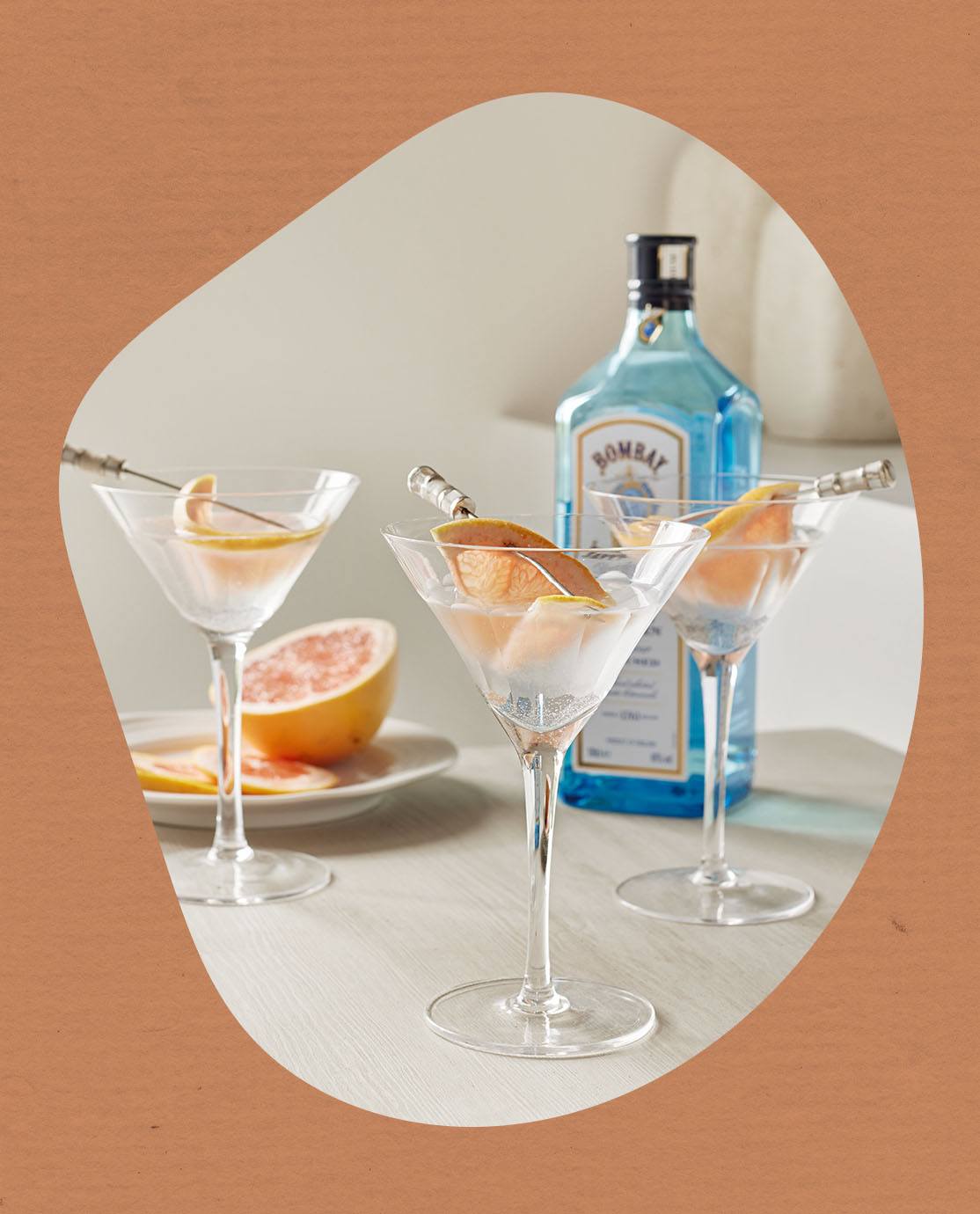 Ice Buckets for Drinks on the Rocks
Whether your guests enjoy a refreshing cocktail, a favourite liquor on the rocks or simply want to give chilled wine an extra boost (sommeliers, look away now), ice is an essential for every home bar. Keep yours cool in more ways than one with a stylish ice bucket, complete with tongs for a self-serving set-up. Bonus points if yours has a handle for easy freezer-to-al-fresco transportation, too.
With all of these home bar tools at your disposal, you'll be on track to create a memorable experience for your guests. All that's left to do is gather your nearest and dearest and raise a toast to time spent together – expertly made drink in hand.