Our faux flowers are known for looking uncannily like the real thing, but there is one little mistake that gives them away: a display of your favourite spring blooms in your home in the middle of December. Nothing gives away a plant quite so quickly! There is, however, a simple way to ensure your bouquet displays always look authentic – switch up your floral arrangements with the seasons. You could, for instance, replace your ruffle-headed peonies with a bunch of elegant berry stems. When is the right time to make the swap though, and which varietals should be added to your vases in winter?
Having worked with fresh and faux flowers for more than 10 years, Natalie Howard, assistant manager at OKA's Guildford store, has plenty of expertise to share on the topic. She advises embracing faux winter varieties as early as late September, and festive displays – that are abundant with red hues – from late November. And remember, if your existing foliage is quite dark, all you need to change is your faux flower stems. Need more advice? Howard has a few tips on the flowers to source as the colder months draw in.
Hellebore
Also known as a Christmas rose, hellebore typically flowers during late winter and early spring in the UK. Our selection of this elegant varietal comes in three colourways, each wonderfully versatile. "They're not overpowering," explains Natalie, "I'd style them with spruce, laurel, berries or ranunculus." Plus, there's an added bonus of going faux with this beautiful variety: most real hellebores are actually poisonous.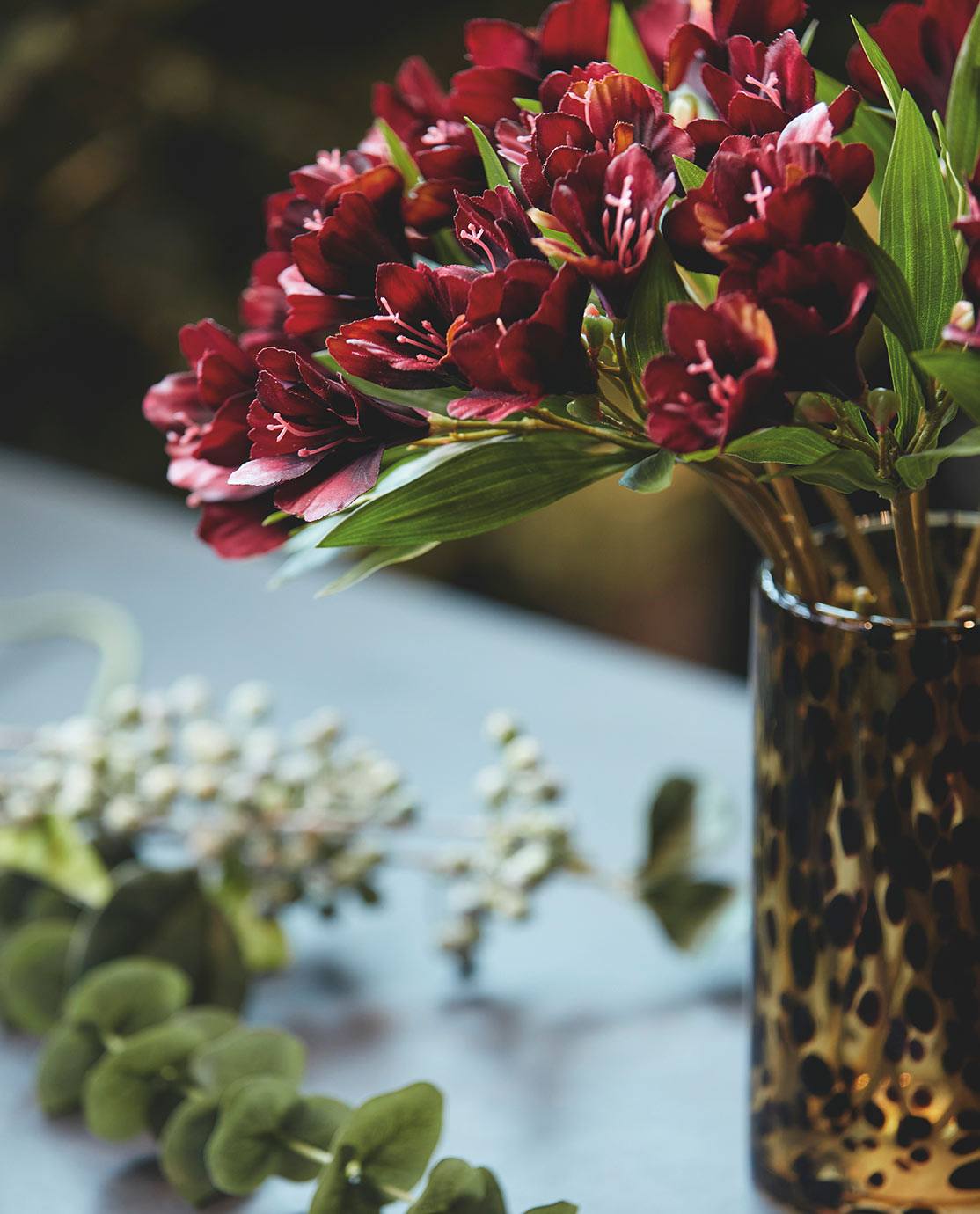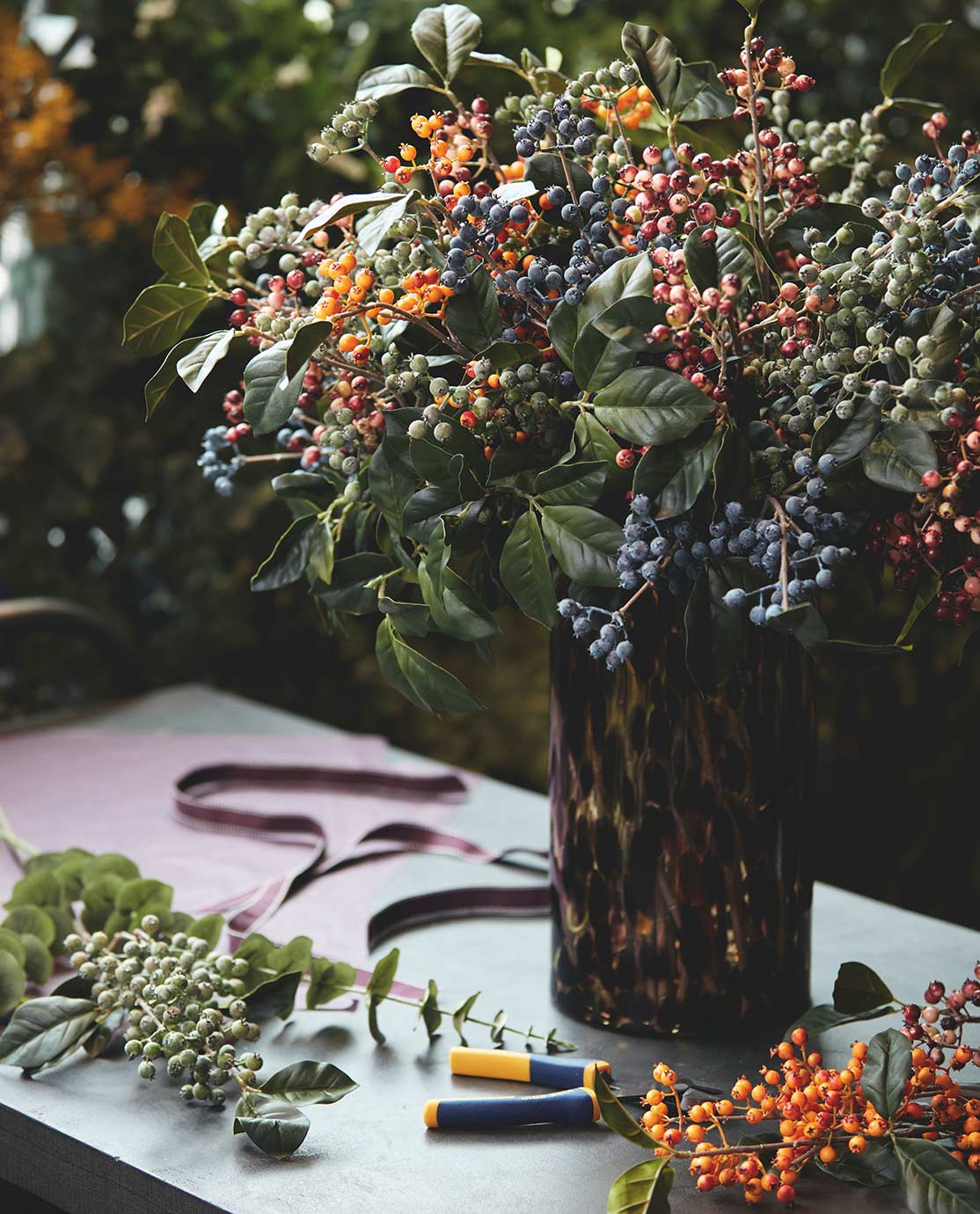 Berries
"We have a huge range of coloured berries, which look amazing even on their own," says Howard of the current offering, which includes dark blue wild berries, lingonberries and rowanberries. They also offer another benefit, in the form of peace of mind; unlike fresh berry stems, faux versions avoid the potential risk of pods falling and staining a carpet (or accidentally ending up in the mouth of a child or pet). During the festive season, Howard recommends the frosted green and red options, as "they look instantly Christmassy" and, if you're going for a thoroughly festive display, reaching for spruce as your accompanying foliage.
Amaryllis
A traditional winter flower (and the eccentric first cousin of the daffodil) it's more common to find potted amaryllis – rather than single stems – in florists. While we do offer a faux white potted version, our single red stems are a wonderful alternative. "Their gorgeous colour adds to the Christmas feel," says Howard.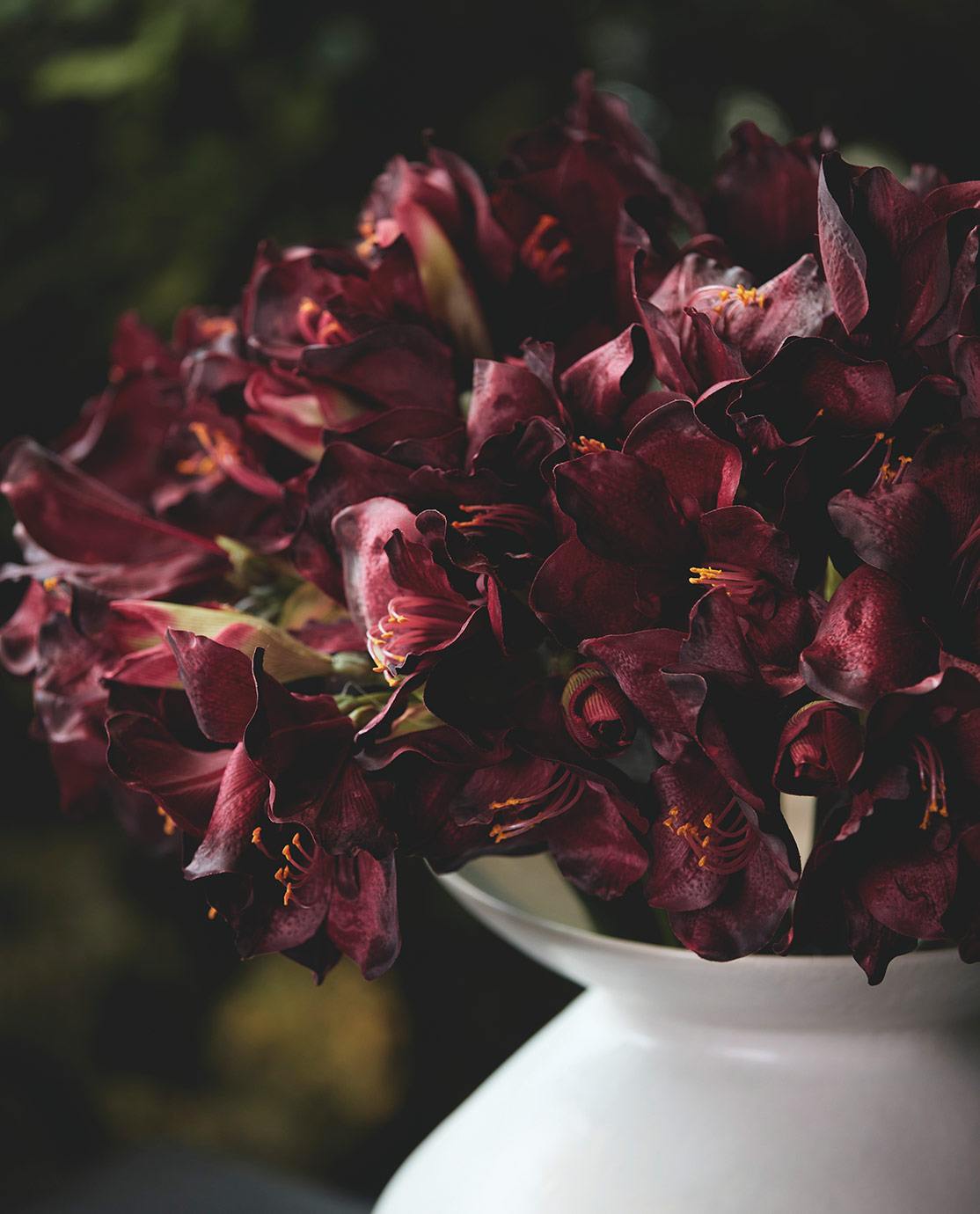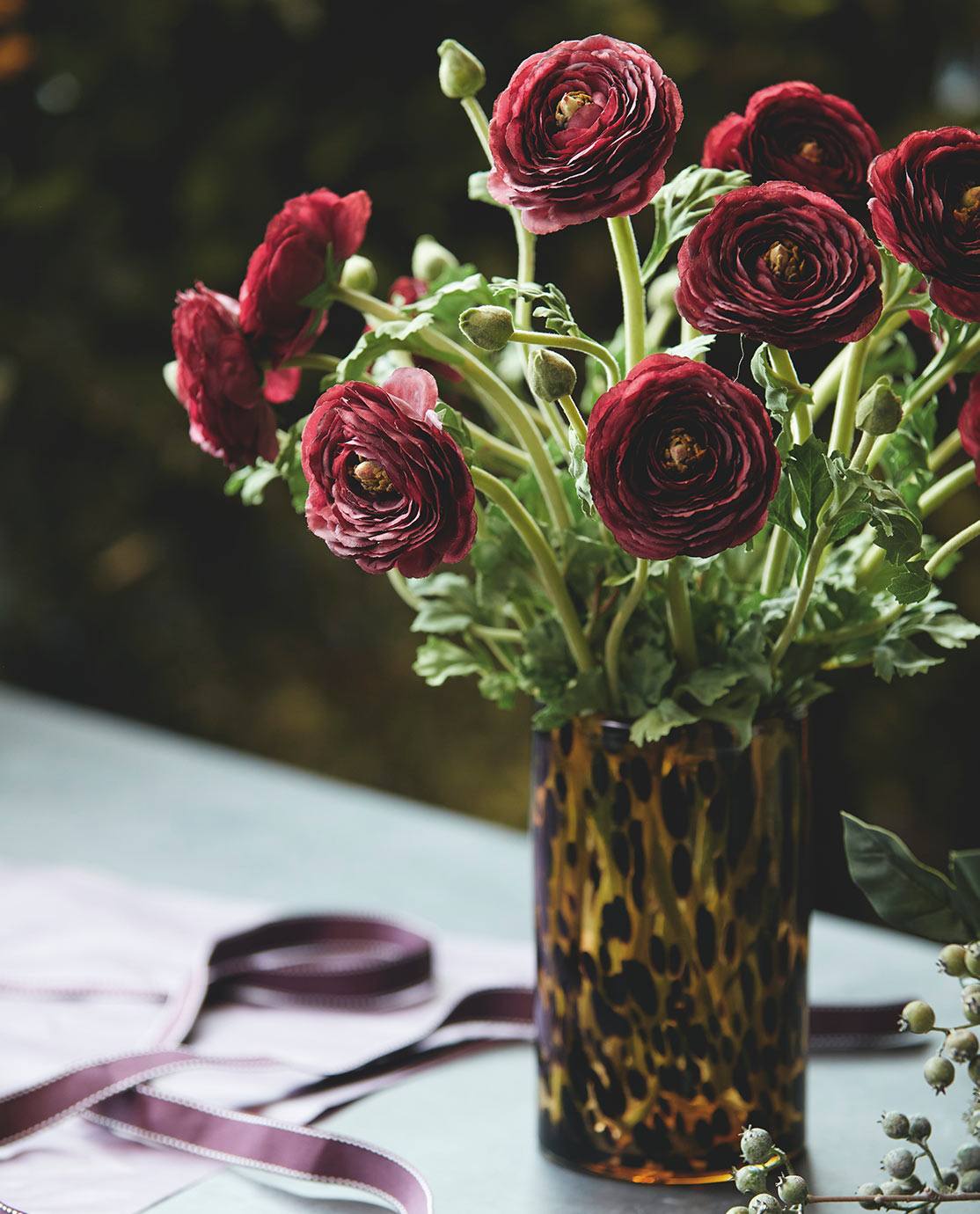 Ranunculus
With their delicately ruffled petals, ranunculus are known for their vibrancy – channelling exactly the burst of optimism our interiors need come autumn. Our faux stems come in vivid yellow and bold crimson, which look beautiful together as well as layered with all manner of foliage. When creating an arrangement, Howard advises that you "always go for odd numbers" – this helps create a symmetrical, balanced finish.
Foliage
Opt for leafy foliage in darker tones in the winter months – this will complement the richer hues of petals and berries. Howard favours eucalyptus, ivy and laurel – the latter "because its large leaves look great with anything. It's very versatile." Spruce is also an easy win when it comes to wintry leaves, and our faux stems are more enduring than the real deal in indoor displays. "Because of central heating in winter, real branches often don't last very long," says Howard. With faux foliage then, you can enjoy warmth as well as a generous, long-lasting display.