The story of Le Grand Sac Fulham Road, SW3
The spirit of French-Italian luxury lifestyle brand Chez Dede existed long before artist Andrea Ferolla and designer Daria Reina launched the company and opened their concept store in Rome. A couple in life, and also in creativity, the pair used to send playful branded gifts to friends and clients – the positive feedback they received was what inspired the husband and wife team to bring Chez Dede to life.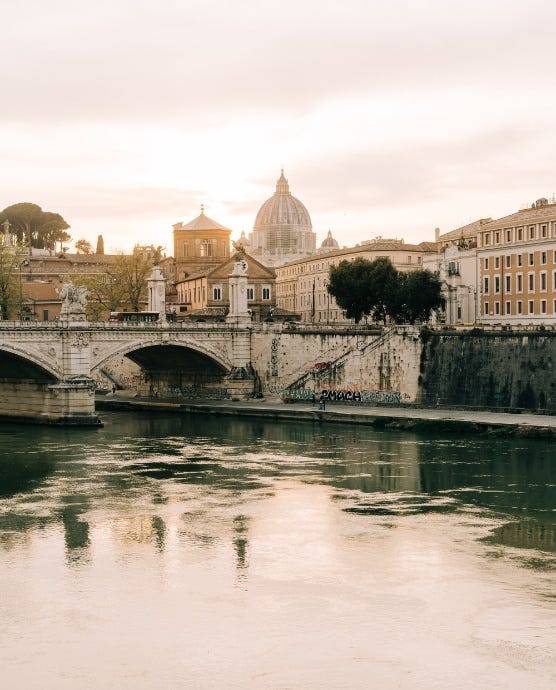 Chez Dede's Italian boutique is inspired by the Founders' love of travel and exploration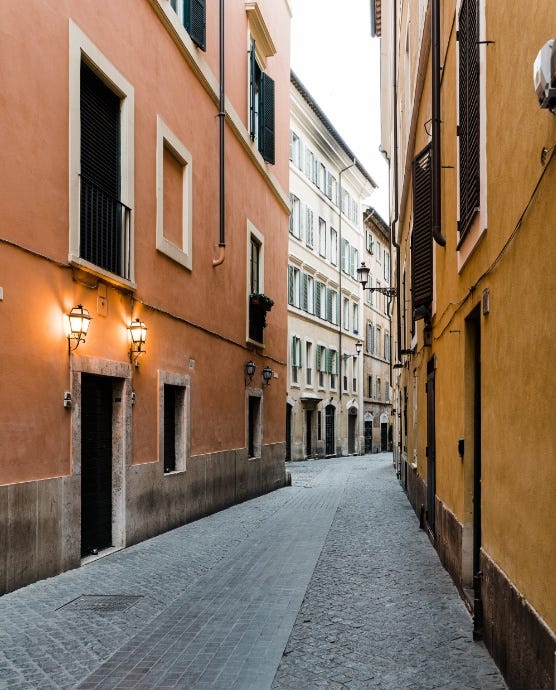 Wander along the bohemian Via di Monserrato in Rome and you'll find Chez Dede's flagship store, a veritable Aladdin's cave of curiosities

People Travel Far And Wide To Visit The Chez Dede Store, No Trip To Rome Is Complete Without It.
Sue Jones, Co-Founder and Creative Director of OKA
Since it opened its doors in 2015, the Chez Dede store has grown somewhat of a cult following. For those in the know, every Rome city break should include a visit to the dazzling emporium of curiosities. Located on the bohemian Via di Monserrato – now home to some of the city's finest artisanal boutiques – the store is a dedication to Andrea and Daria's love of travel and exploration and testament to their passion for excellent craftsmanship. Stepping into the world of Chez Dede is like stepping into a particularly welcoming and stylish Aladdin's cave. You'll find a curated selection of ready-to-wear fashion, homeware, small éditions de charme, art, books, international collaborations and vintage gems. Among these you will also discover what Chez Dede is most famous for is their tote bag: Le Grand Sac.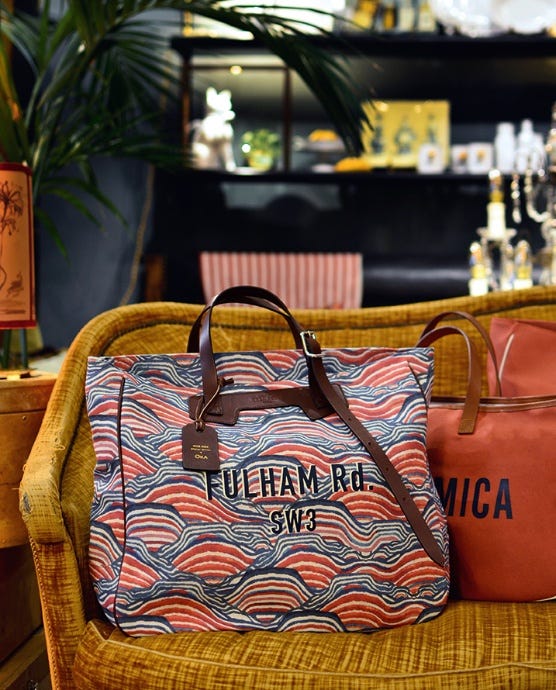 Inspired by a 14th century French tapestry, featuring a red "Rivers of Fire" print designed by us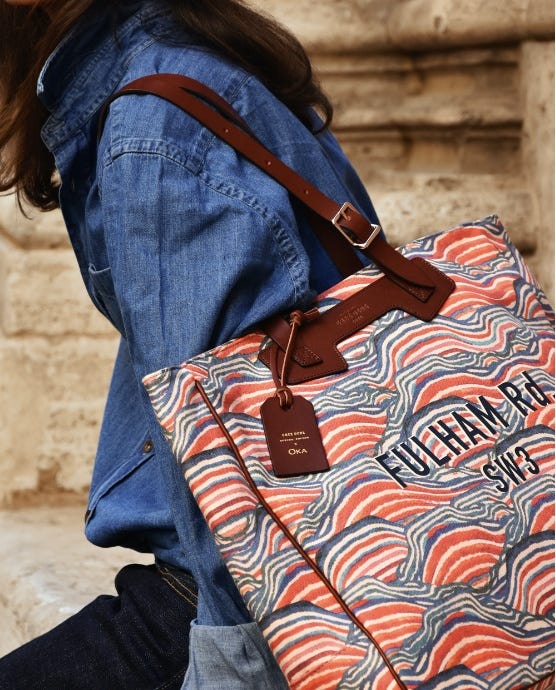 The limited-edition travel tote is an ode to our London flagship store, Fulham Road SW3

Our bags are all dedicated to destinations we love. And sometimes that destination is in your own city. For us, the OKA store on Fulham Road is that kind of destination and needed a bag to celebrate.
Andrea Ferolla and Daria Reina, Founders of Chez Dede
Daria envisaged Le Grand Sac while on holiday. A bag that is as elegant as it is practical and versatile; that could be used for travelling as well as on the beach or for an evening out. Made in Rome from fine Italian leather, each tote is a celebration of a place and designed to evoke the spirit of that destination, conveyed through unique silkscreen prints and typography. From Capri to Santorini and Singapore to St. Barth, the locations are exceptionally beautiful, iconic, and, most importantly, hold a wealth of meaning to their creators.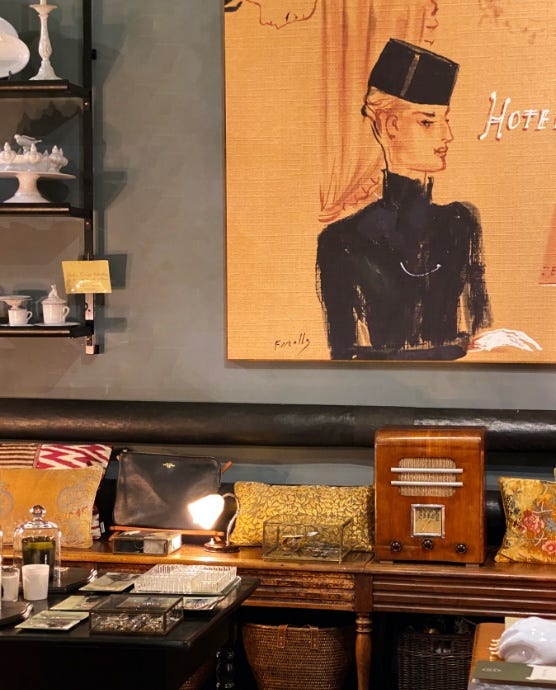 Inside Chez Dede's Italian boutique, ROMA
Chez Dede's Italian boutique is inspired by the Founders' love of travel and exploration

We Were Thrilled By The Idea Of Working With Chez Dede As We Share The Same Vision. We Both Have A Passion For Artisanal Processes, And They Create Such Beautiful, Original Pieces, That Have A Story Behind Them And A Hint Of Fun, Which Is What OKA Is All About.
Sue Jones, Co-Founder and Creative Director of OKA
And now, we are proud to introduce our very own Le Grand Sac collaboration, that pays homage to the home of our Chelsea flagship store: the Fulham Road in west London. The limited-edition "Fulham Rd SW3" bag features an exclusive indigo and red "rivers of fire" print designed by OKA, inspired by a 14th-century French tapestry. It's just what this summer calls for: it is equally at home carrying all your Hyde Park picnic essentials as it is accompanying you on a glorious British staycation.
A true collector's item, Le Grand Sac Fulham Road is limited to 123 pieces.
It is available to purchase online and in our Chelsea store.