"The greater the contrast, the greater the potential," wrote Carl Jung – a statement that is as true for great design as it is in life. Sometimes the tension between opposites makes for a classic pairing: sweet and salty, spots and stripes, black and white… With this in mind, we set about finding a space flooded with natural light to show off the darker side of our Spring Collection – a striking mix of inky upholstery, sleek black furniture and sharp silhouettes. Dark and light – not exactly a ground-breaking combination, but, just as night follows day, a timeless one.
Sitting Room
Monochrome schemes often have contemporary undertones, but this sitting room is a little different. Instead of a clean-lined modular sofa suite, we featured our Coleridge set in Navy. Inspired by timeless English designs, the matching pieces lend a sense of simplicity and infuse the space with a combination of classic and modern style.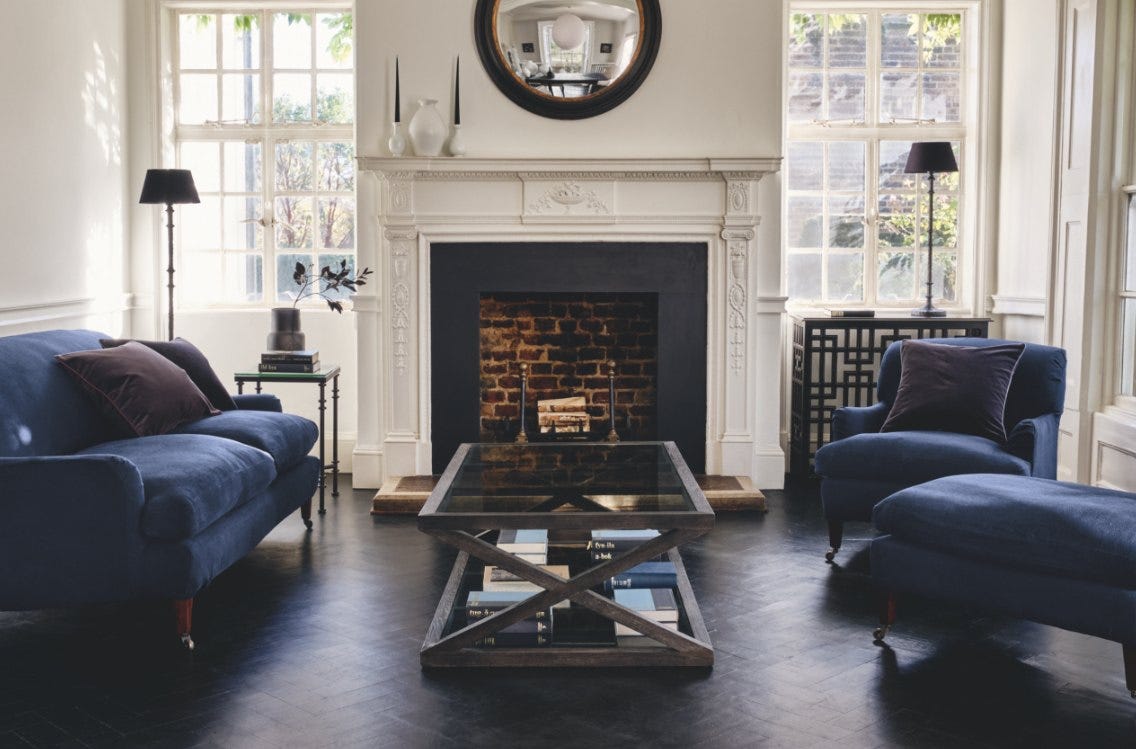 Dining Room
The natural linen Beardon Chairs and ebonised oak Alfred Extendable Dining Table have teamed up in sweet harmony. And the contrasting elements don't stop there... a bunch of flower prints and apothecary jars pop against the ceramic pieces and bright white walls.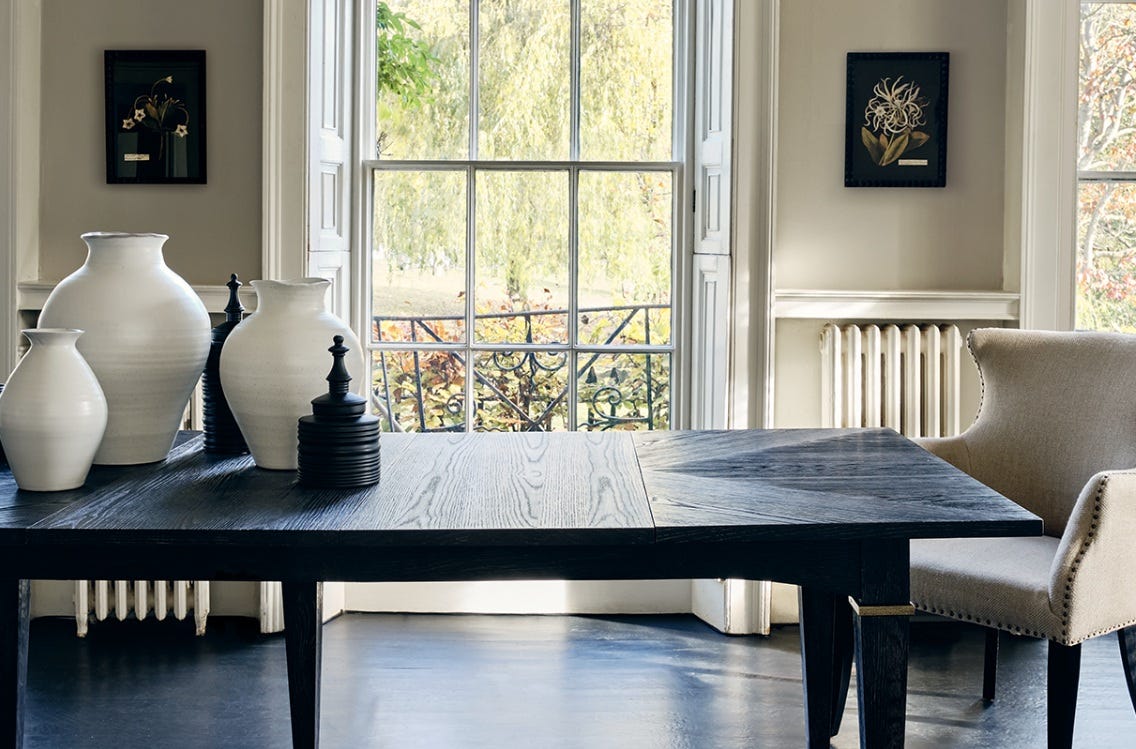 Bedroom
The commanding Bayuban Cabinet (which doubles as a wardrobe thanks to adjustable shelves and a removable rail) takes the lead in this dramatic light and dark dressing area. With a focal piece like this, few accessories are needed. A spare Coleridge Chair keeps the cabinet company and acts as a seat for getting ready or a spot for placing clothes for the next day.