Nestled deep in the Welsh hills, amid craggy peaks and lush valleys, flora and fauna, you'll find this unique hideaway. Small in size, but certainly not in character, it's everything an idyllic bolthole should be. Packed full of quirky touches and bold hues, it's certainly not short of inspiration for developing your own vibrant space whether in the city, the suburbs or deep in the countryside.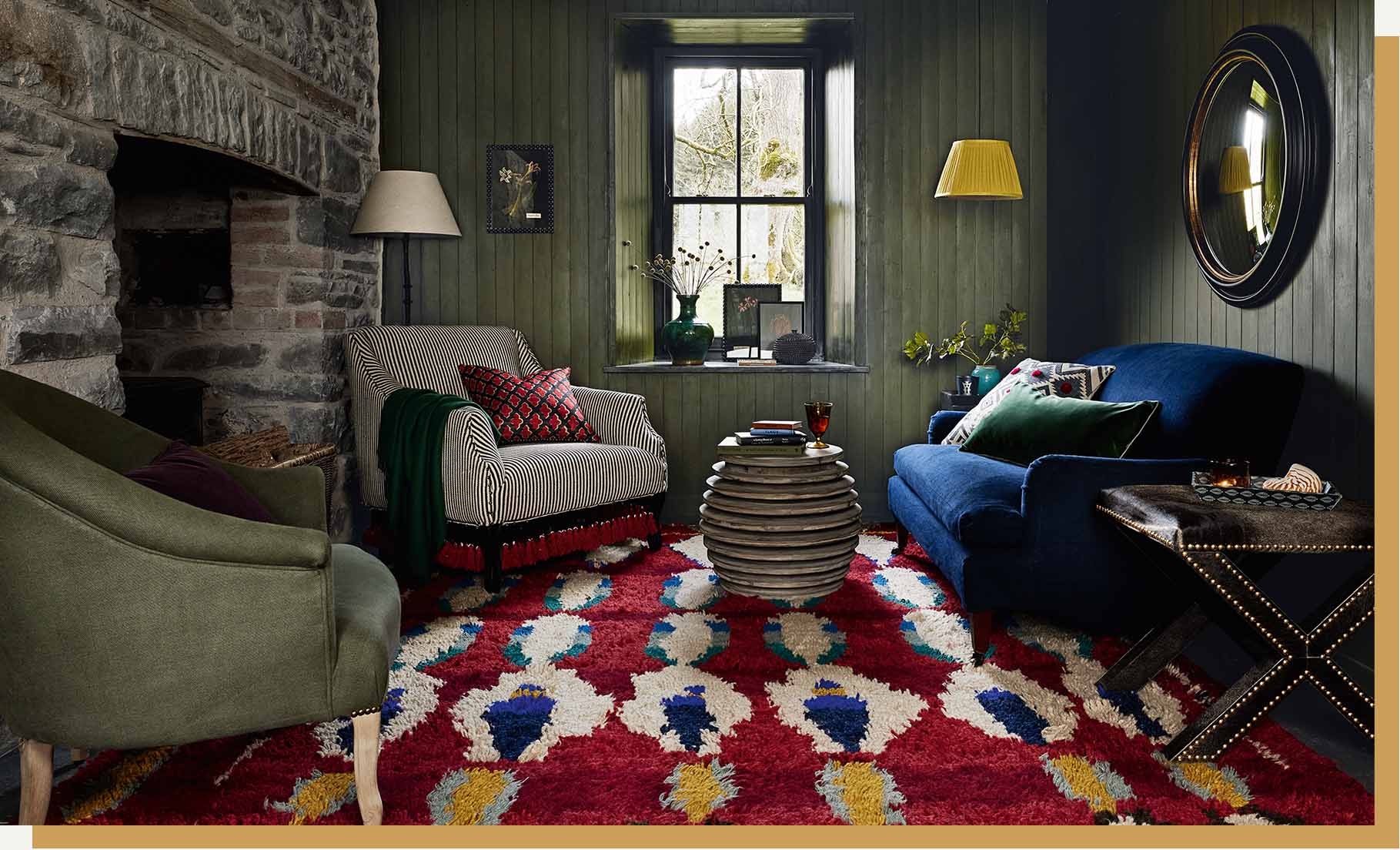 Though many fear using dark shades in small spaces with sparse natural lighting, this cottage proves that deep hues can create a rich and cosy atmosphere. Brighter colours, such as the red of the rug, the sapphire of the sofa and the spot of yellow in the lampshade illuminate the space. The nautical mirror reflects light further around the room making it feel deceptively spacious. The eclectic mix of prints, from the stripes on the armchair to the more abstract patterns on the rug and cushions create a cohesive and compelling collection that imbues warmth into the room, even with its cool, mossy walls. It's always advisable to take inspiration from the architecture of the building and make features of its character, just like here, where the stone wall and fireplace are left to shine.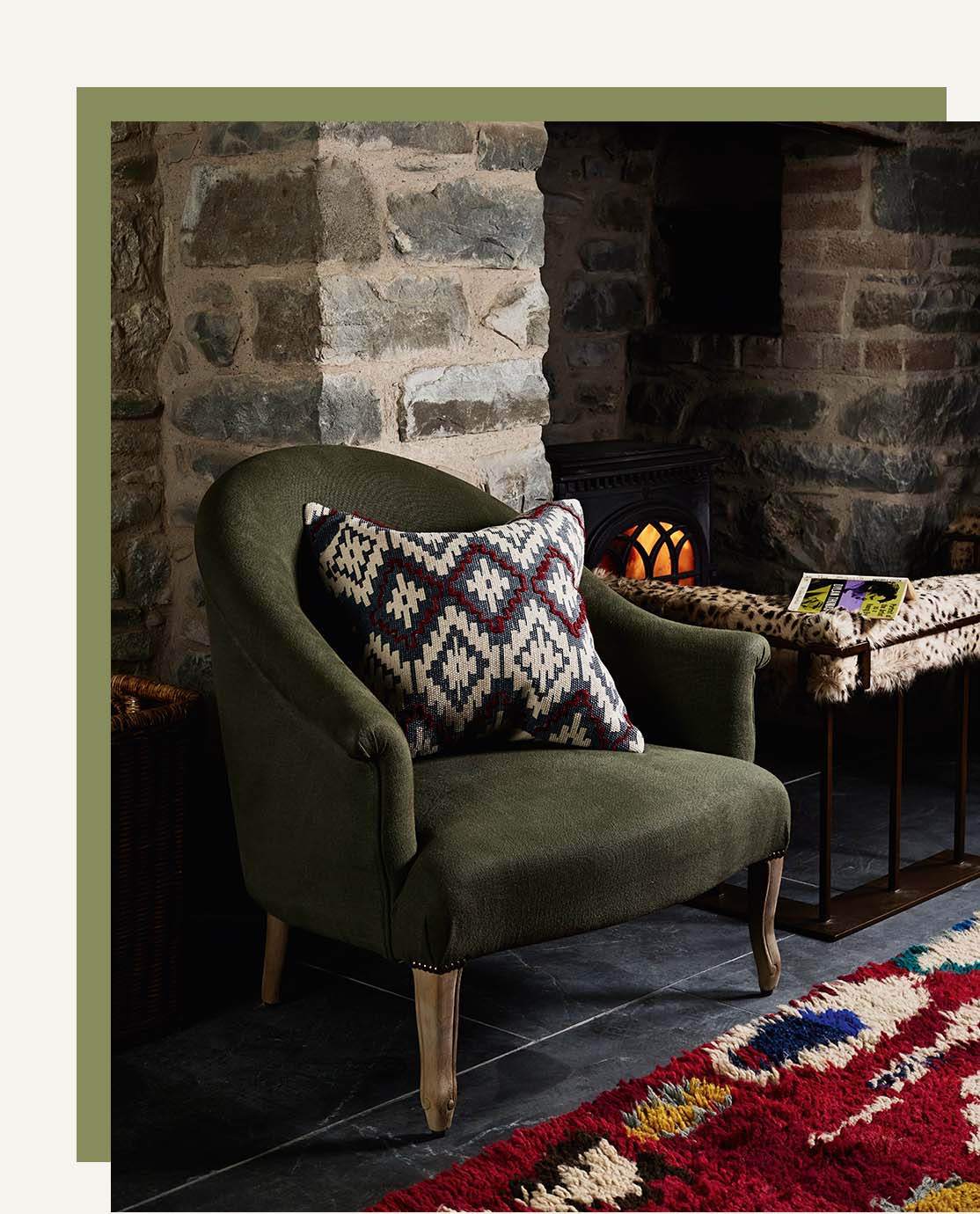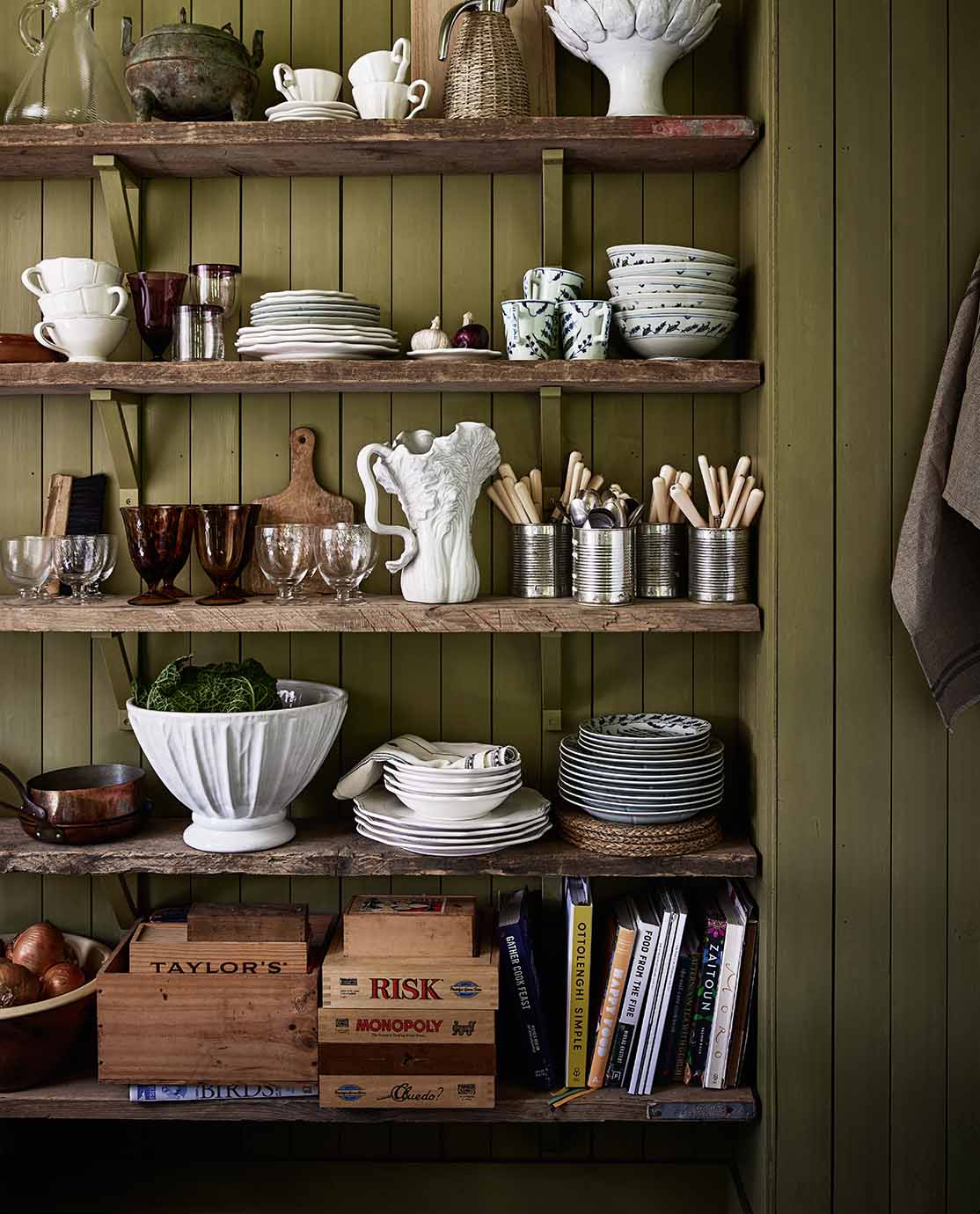 Green is always in vogue; in this cottage a myriad of shades showcases its versatility and ability to not only make a room feel fresh, but also cosy and quaint. In the bedroom it is used as a backdrop to make the artwork pop. It can be tempered with lighter colours, such as in the whitewashed chest of drawers and the natural wood of the chair, or brought to life with hints of ruby red and brilliant blue. With glorious landscapes encircling the cottage, the green brings a touch of the surroundings inside; a clever way to connect the environment to the home. A painted ceiling also draws the eye upwards and around the room, so that there is a never-ending display of vibrancy and unity.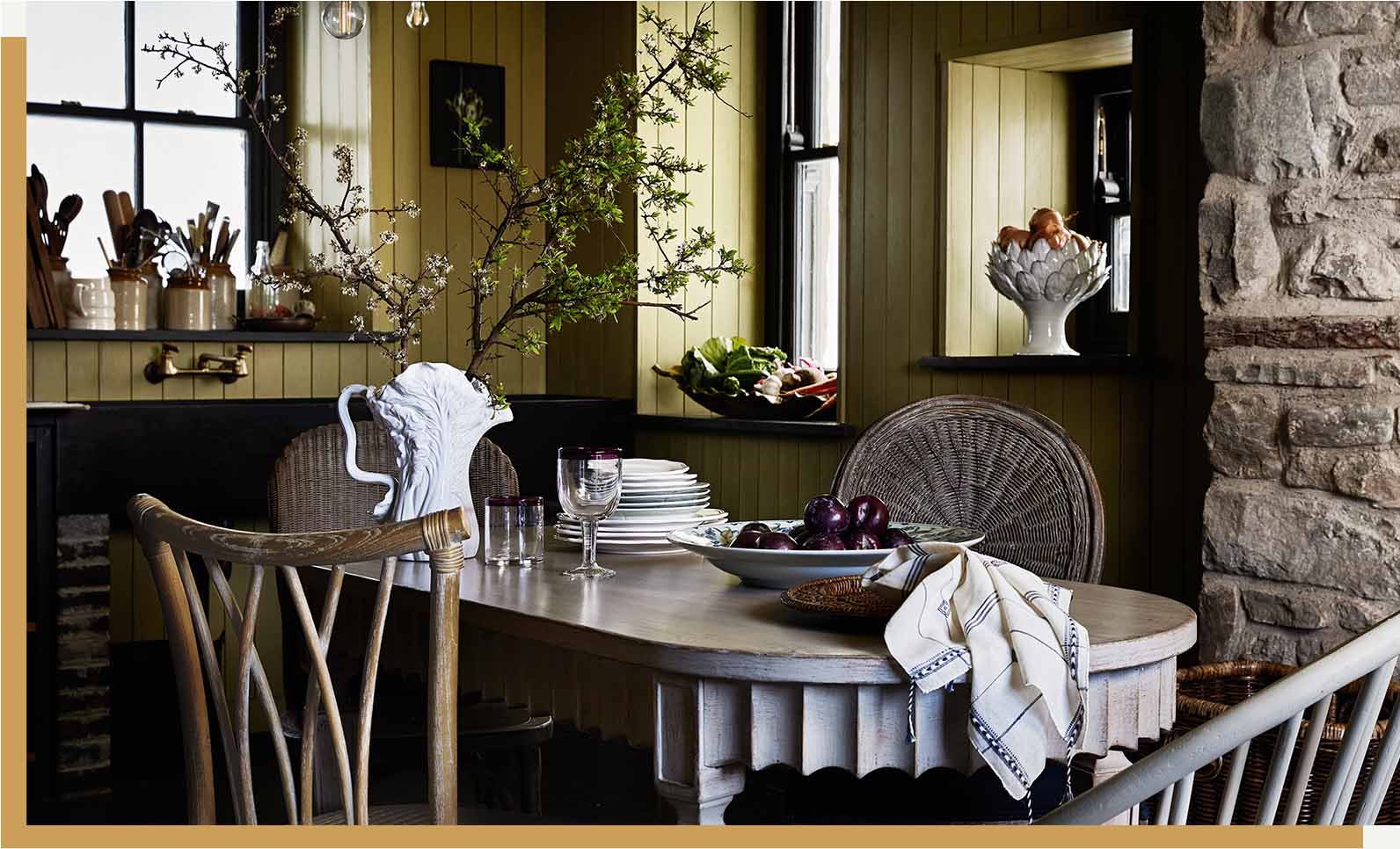 No pastoral fantasies could be satisfied without some nods to nature; we called on wild stems, foraged feathers and vegetable-inspired crockery to bring the look back down to earth. Don't forget that your kitchen and bathroom spaces, though functional, can be just as beautifully decorated as your comfortable living areas. From a vase placed on the windowsill to a statement stool that can double as a side table, there are many ways to increase the flair factor. Functionality does not need to be boring. A mismash of chairs makes a kitchen dining table feel carefully collected; why match when you can choose multiple styles that tell a story of your design journey and personal taste?