No matter how long the winter, spring is sure to follow – as we come out of the long cold months, we can look forward to stepping outside and enjoying the wealth of lush greenery and outstanding colour English gardens have to offer.
Isabelle Palmer is no stranger to being outside in springtime; the founder of The Balcony Gardener, a team of experts specialising in small space horticulture, she has been passionate about gardening from an early age. After attending art college, she saw garden design as "painting a picture with plants", and there's no time of the year more inspiring than the warmer months.
"Spring is such a time of new hope and discovery, in and out of the garden. There are new plants to discover and new adventures to experience; it's a great time to get outdoors, explore the UK and enjoy a more carefree existence," she says. "The first green brings such a freshness to the natural world and so many pretty flowers are on show – there's something so delicate about new growth and the scents of spring awakening." With this in mind, and using our faux flower bunches as inspiration, we asked Palmer to share her favourite famous English gardens to visit during the spring and summer months, along with tips on how to recreate them at home.
Asthall Manor, Oxfordshire
Inspired by: Faux Peony & Berry Bunch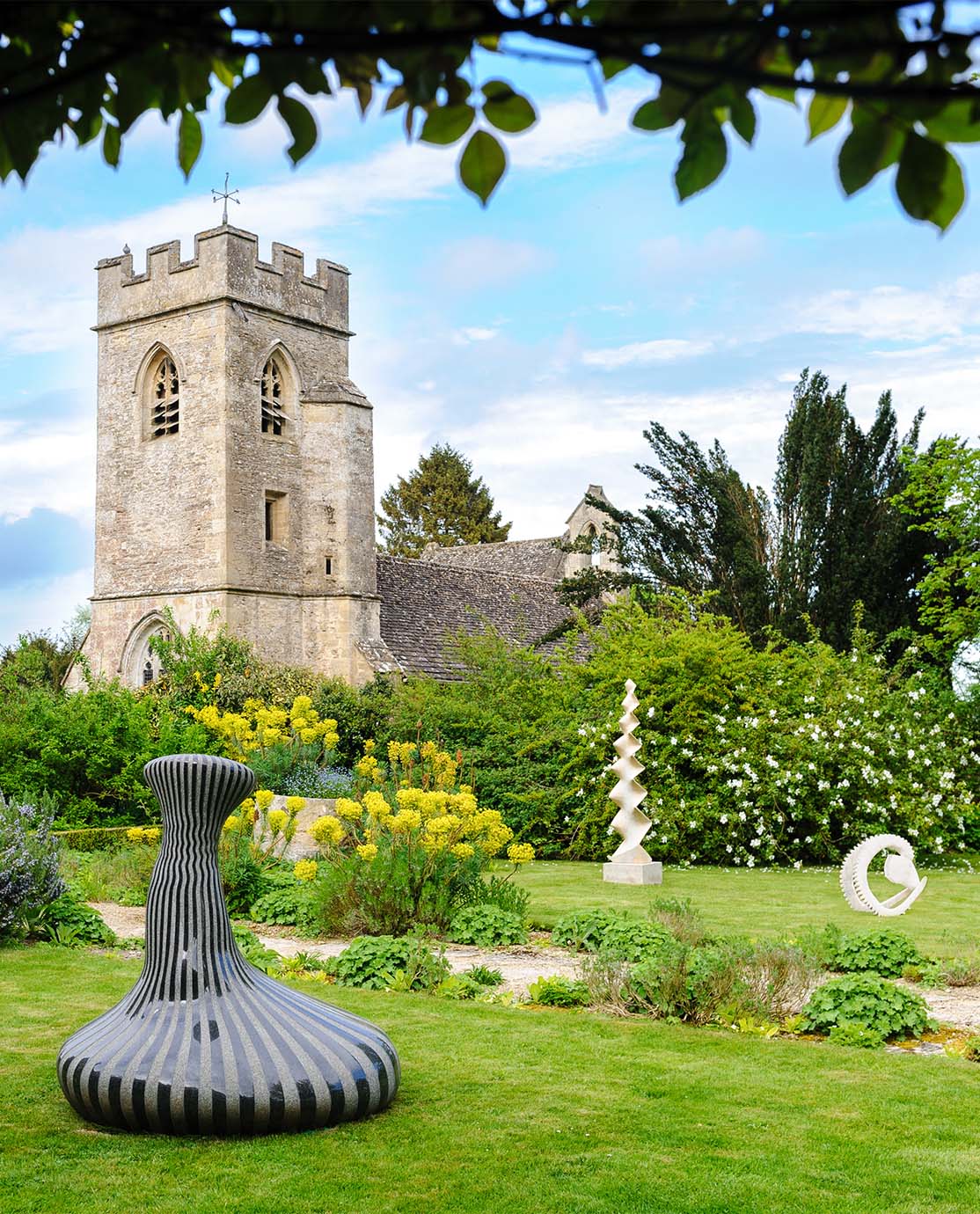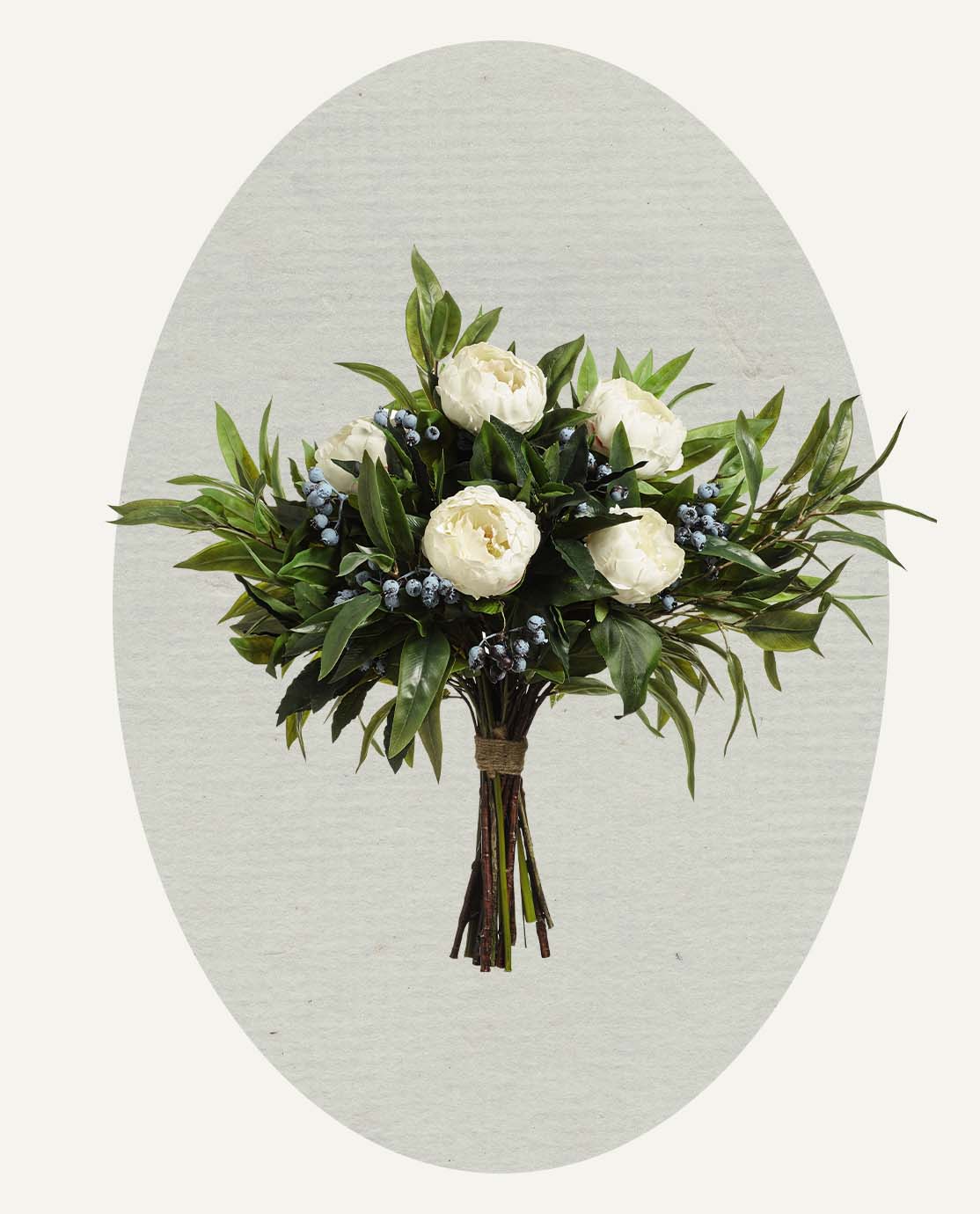 Designed to flow into the Windrush Valley landscape and beyond, Asthall Manor is "hands down my favourite garden to visit," says Palmer. "Peppered with sharp wedges of yew, vast beeches enclosing a hidden lake, orchards sloping down to the mill stream and an abundance of considered planting, it's truly wondrous. I adore the sweet peas that weave around the fencing of the tennis court; they make such a beautiful and purposeful display." Palmer also recommends The Potting Shed Café, which prepares delicious and imaginative dishes, mostly plant-based and featuring seasonal produce grown in the Manor's grounds themselves. "Everything that you might find in a typical English country garden is on display: roses, peonies, astrantia, clematis and foxgloves to name but a few, all of which can be planted in your own garden to recreate the whimsical feel," Palmer tells us. The gardens can be visited during the summer On Form sculpture exhibition which showcases hundreds of carved stone sculptures around the gardens and meadows for visitors to enjoy and purchase if they wish.
Isabella Plantation, Richmond Park, London
Inspired by: Faux Bougainvillea Bunch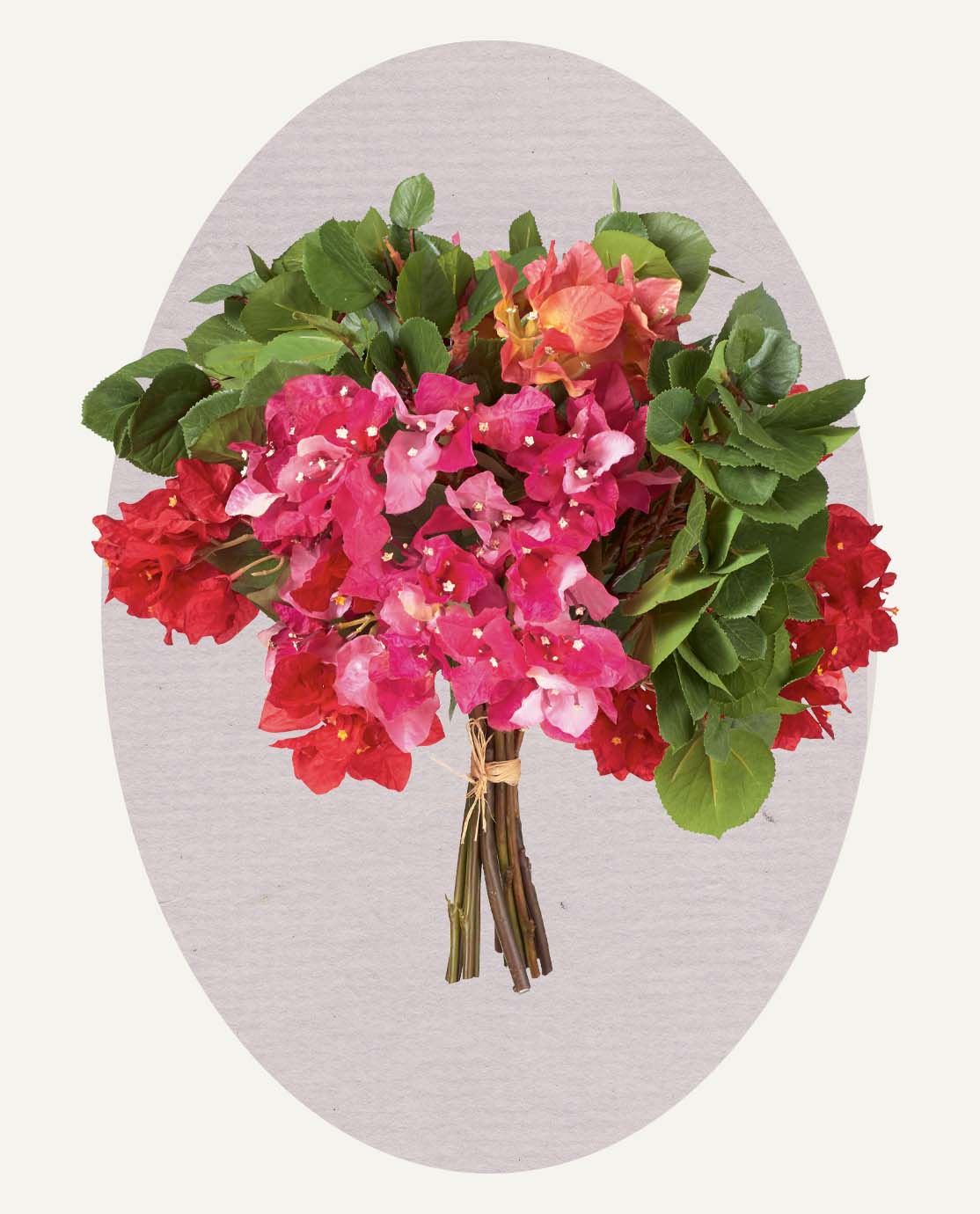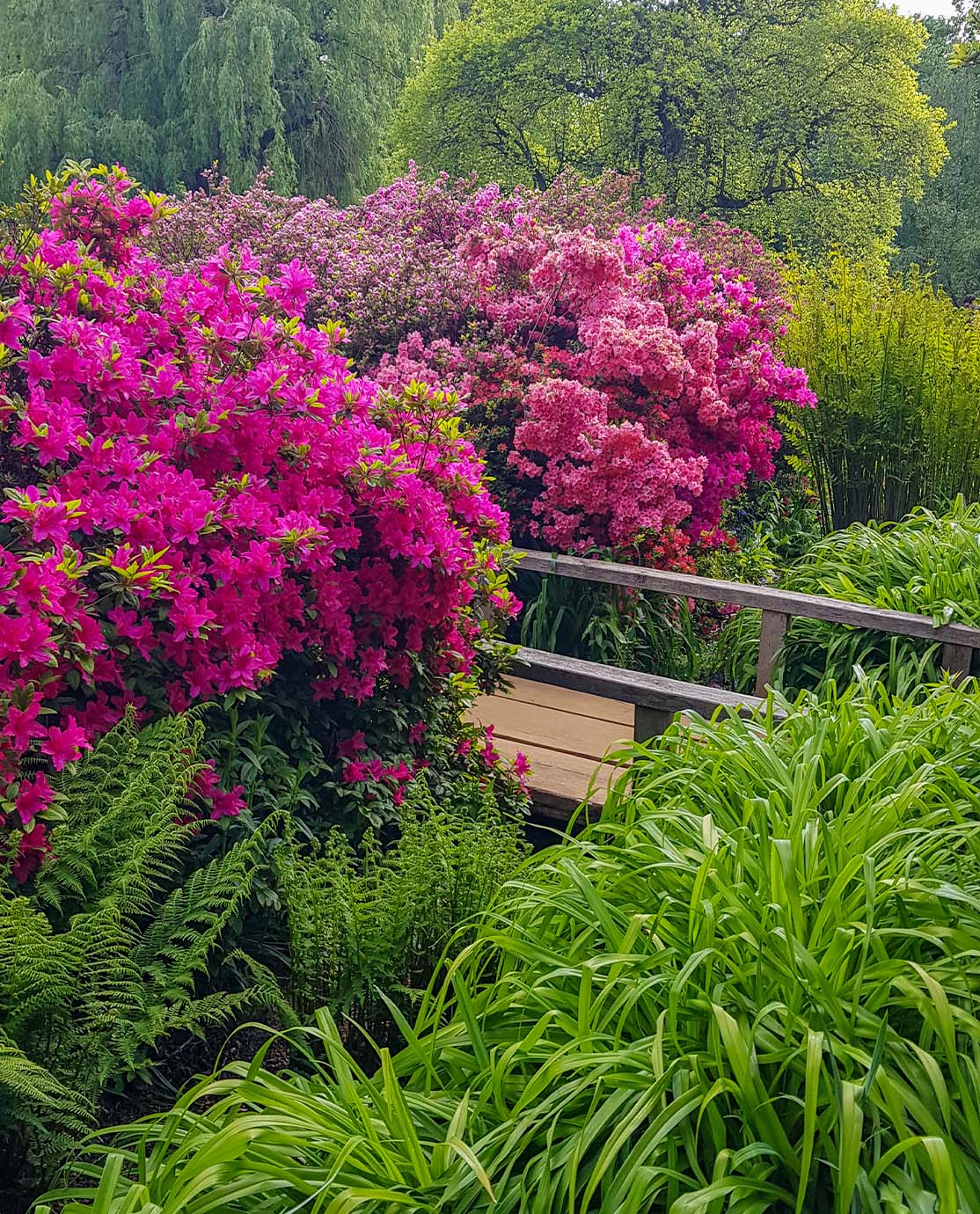 The second location on Palmer's list is Richmond Park's Isabella Plantation, brought to mind by our Faux Bougainvillea Bunch, thanks to vivid pinks that are "so evocative of the garden's spring display". Best known for its evergreen azaleas, which line the ponds and streams and are at their peak flowering state in late April and early May, it's a "riot of colour" according to Palmer. "Not only are you spoilt for choice with the beautiful landscape of the park, but the garden within has a 40-acre haven of Victorian woodland planted in the 1830s." She suggests that you take a picnic with you to enjoy nature up close, looking out for the numerous ponds that create a habitat for many species of birds, invertebrates and amphibians. "If you have a shady garden you could take inspiration from the azaleas, camellias and rhododendrons here that crave those conditions," she says, "one of my favourite trees there is the Tibetan Cherry Tree (Prunus Serrula) which has a wonderful rich iridescent mahogany bark that gleams in the sun."
Oudolf Field, Hauser and Wirth, Somerset
Inspired by: Faux Small Hydrangea and Hellebore Bunch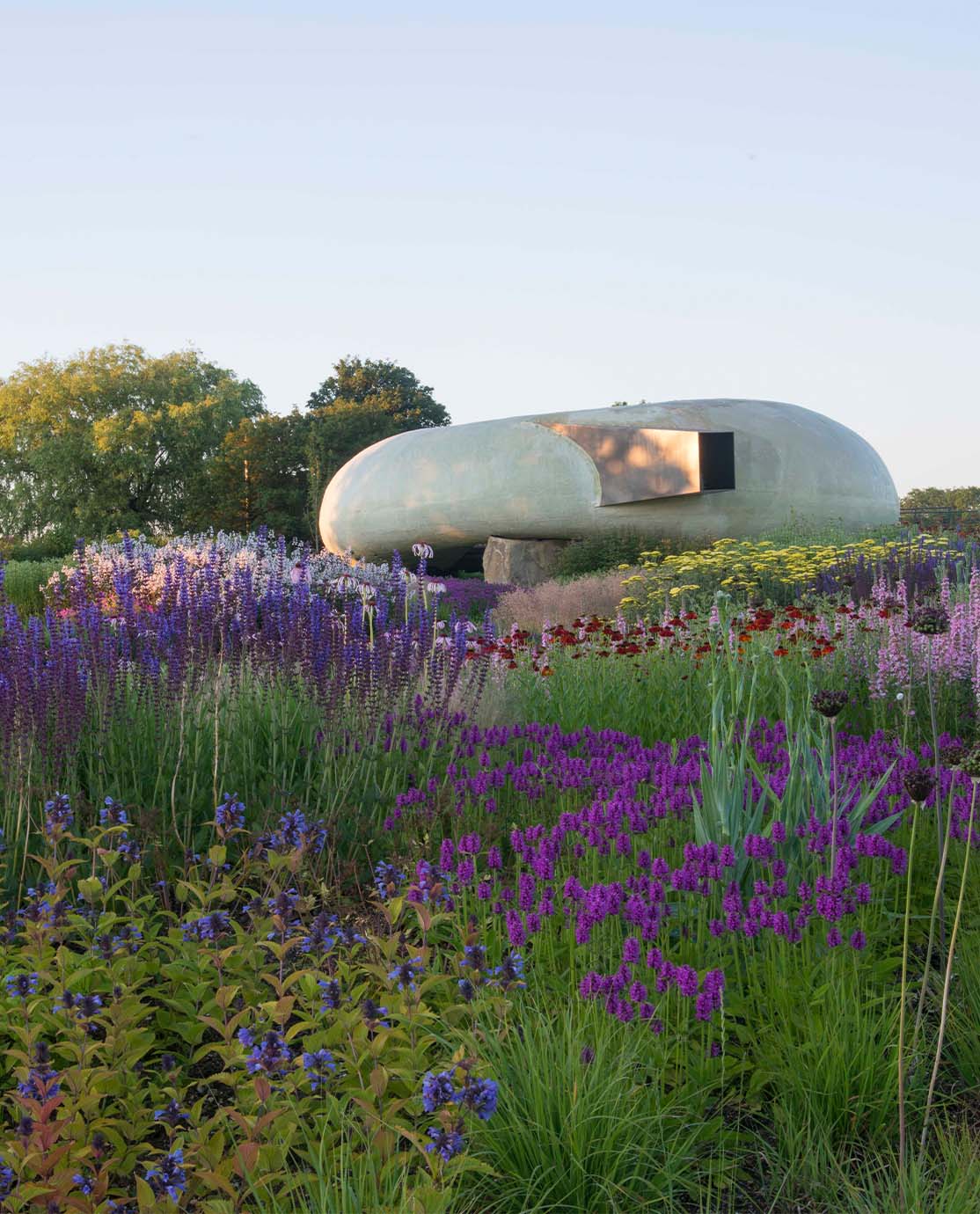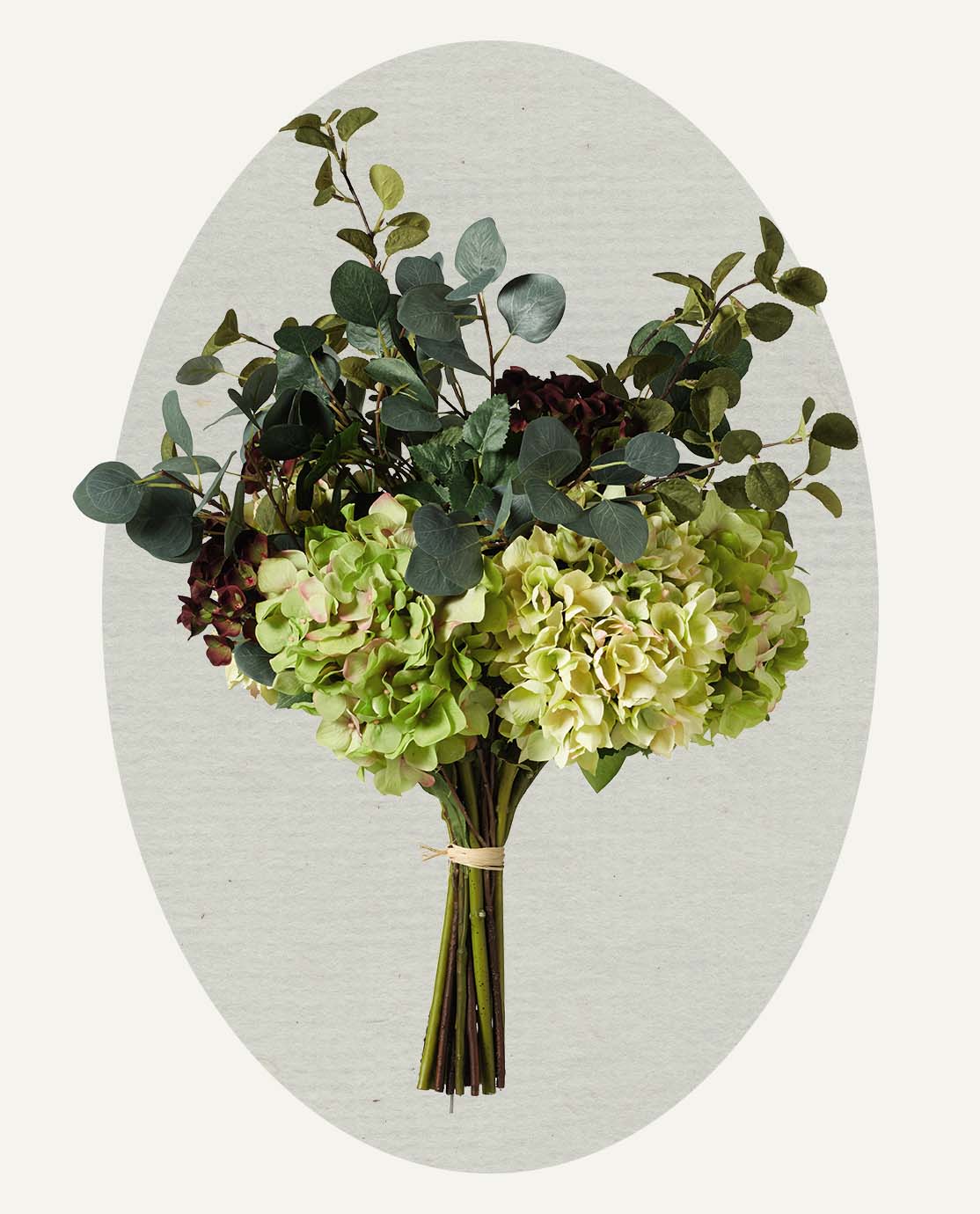 Oudolf Field at Hauser and Wirth in Somerset was created by the internationally renowned Landscape Designer, Piet Oudolf. Known for his naturalistic planting, he has created a delightful all-year round meadow of perennial plants: "Helenium, grasses and sedums stand out amongst many others, but decaying flowers also have an unusually key part to play in the display." If you're looking to invite bright hues into your garden, take inspiration from the abundance of camassias and alliums that "look lovely in the spring and come summer, bring a crescendo of colour," says Palmer. If you get peckish, she suggests making a stop at the Roth Bar & Grill for a delicious meal, or popping into the Durslade Farm Shop for locally sourced meats and award-winning produce.
Waterperry Gardens, Oxfordshire
Inspired by: Small Faux Garden Rose & Ivy Bunch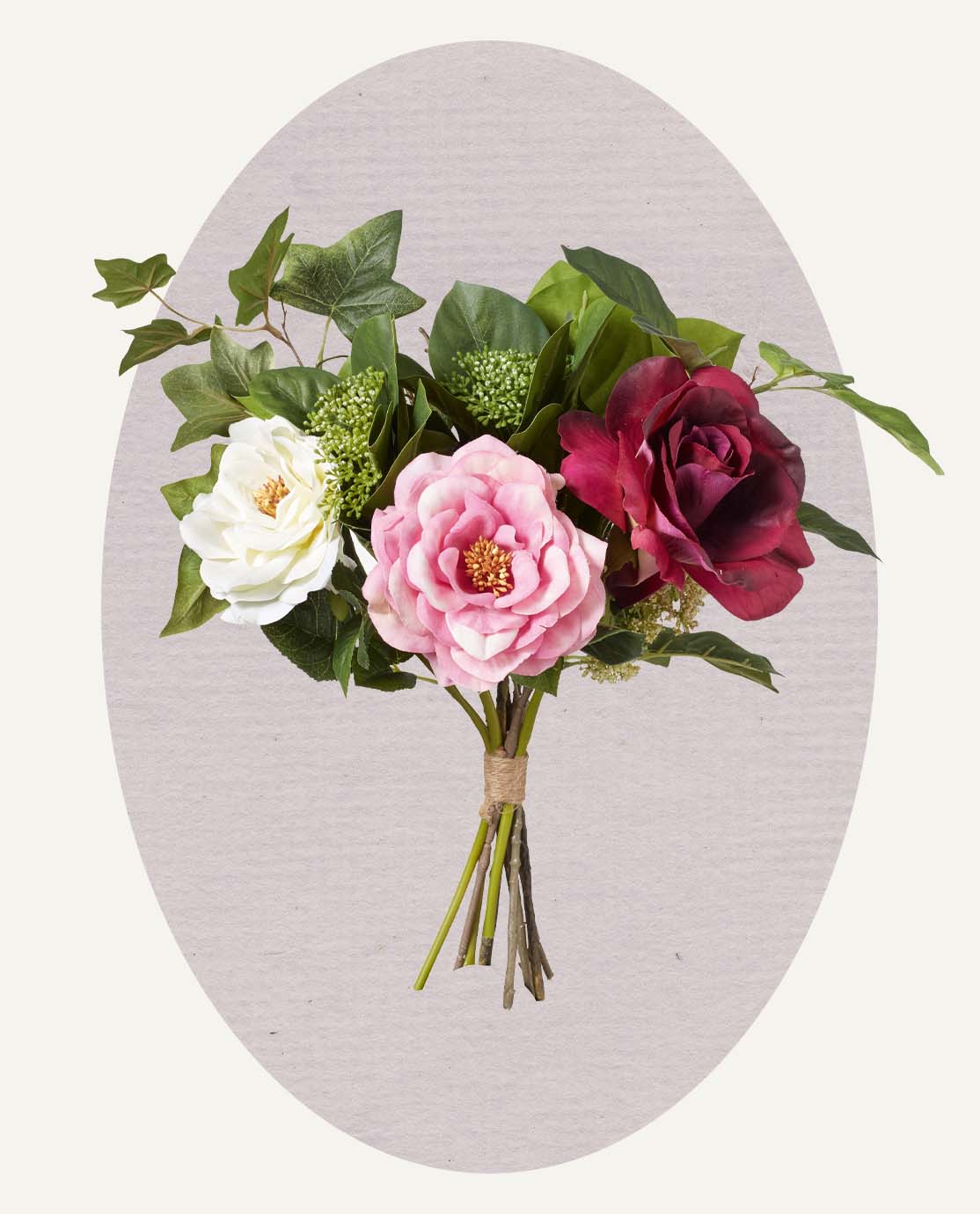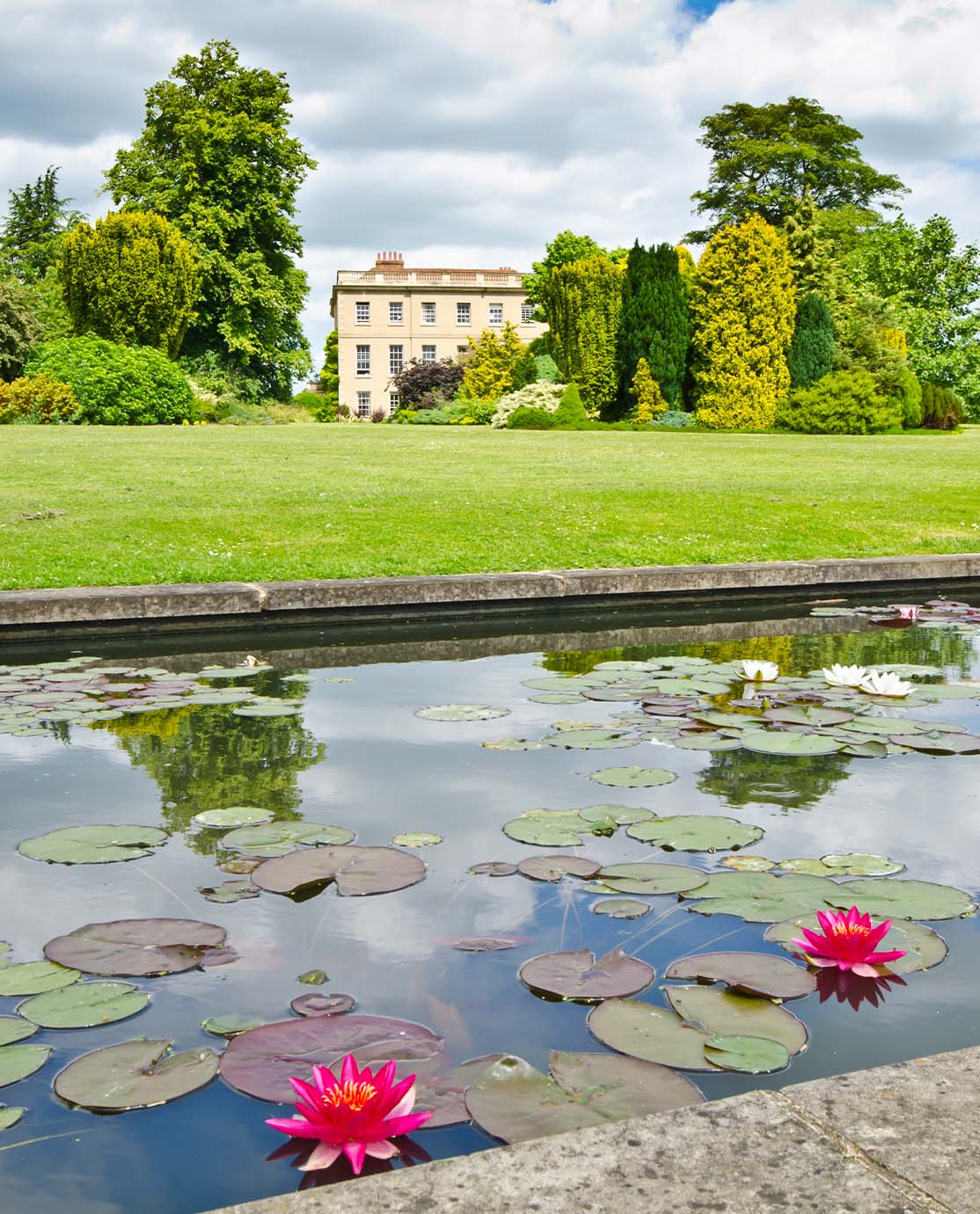 Waterperry presents eight acres of beautifully landscaped ornamental gardens, "the achilleas and delphinium displays are majestic," says Palmer. Explore the Formal Garden, the Mary Rose Garden, the Waterlily Canal and a small Arboretum "a charming way to lose yourself on a spring or summer's day." Palmer also mentions the Plant Centre, Gallery, Gift Barn, Museum and Tea Shop, all of which are worth a visit. "The Long Walk Colour Border for which Waterperry is famous is a great source of inspiration for your own gardens with its riotous lupins, phlox, geraniums, verbascum and veronica." Not green-fingered? Our Small Faux Garden Rose & Ivy Bunch will also bring this quintessential English botanical style into your home, zero watering required.
Kifsgate Court, Gloucestershire
Inspired by: Faux Rose, Ranunculus, Apple Leaf & Hops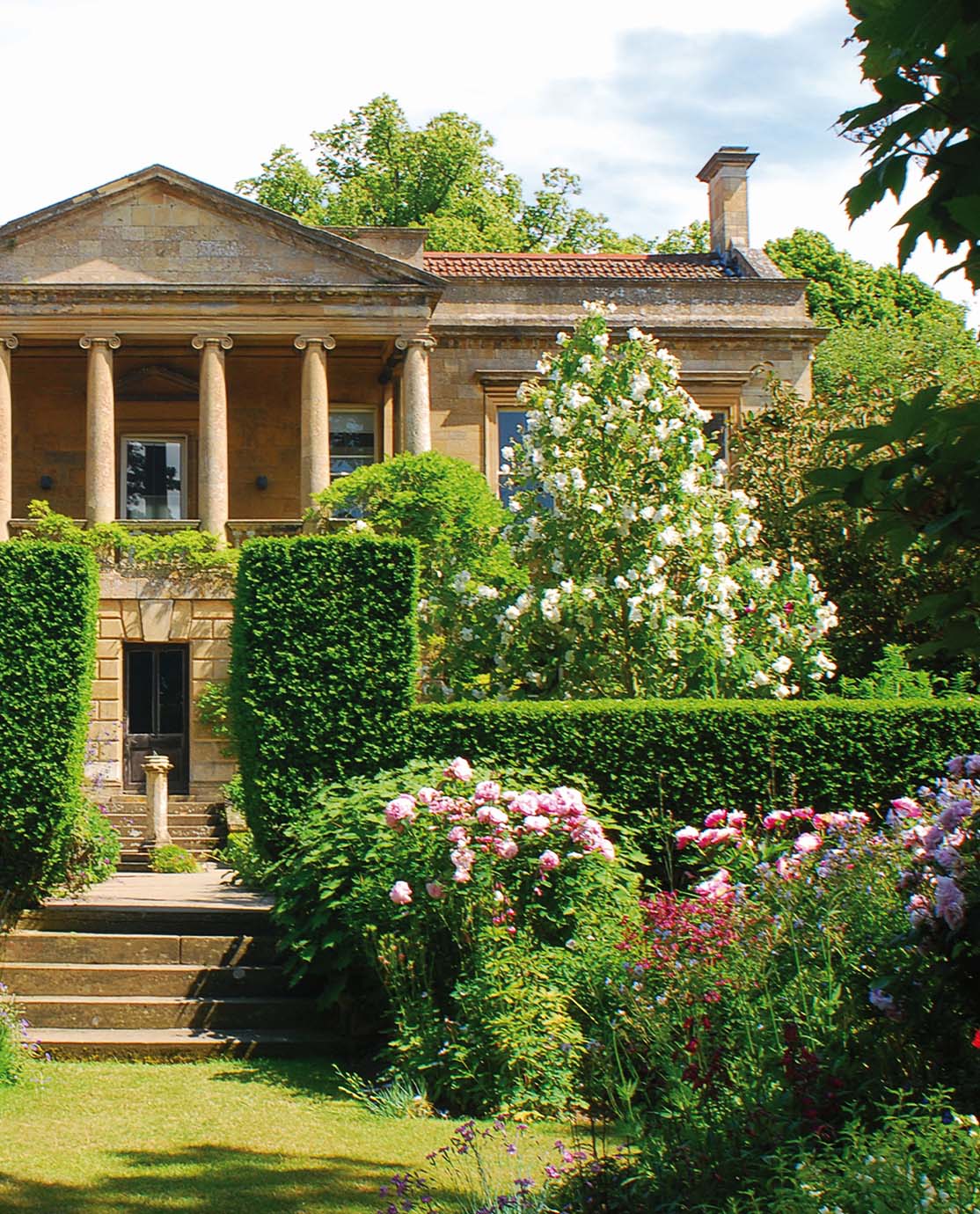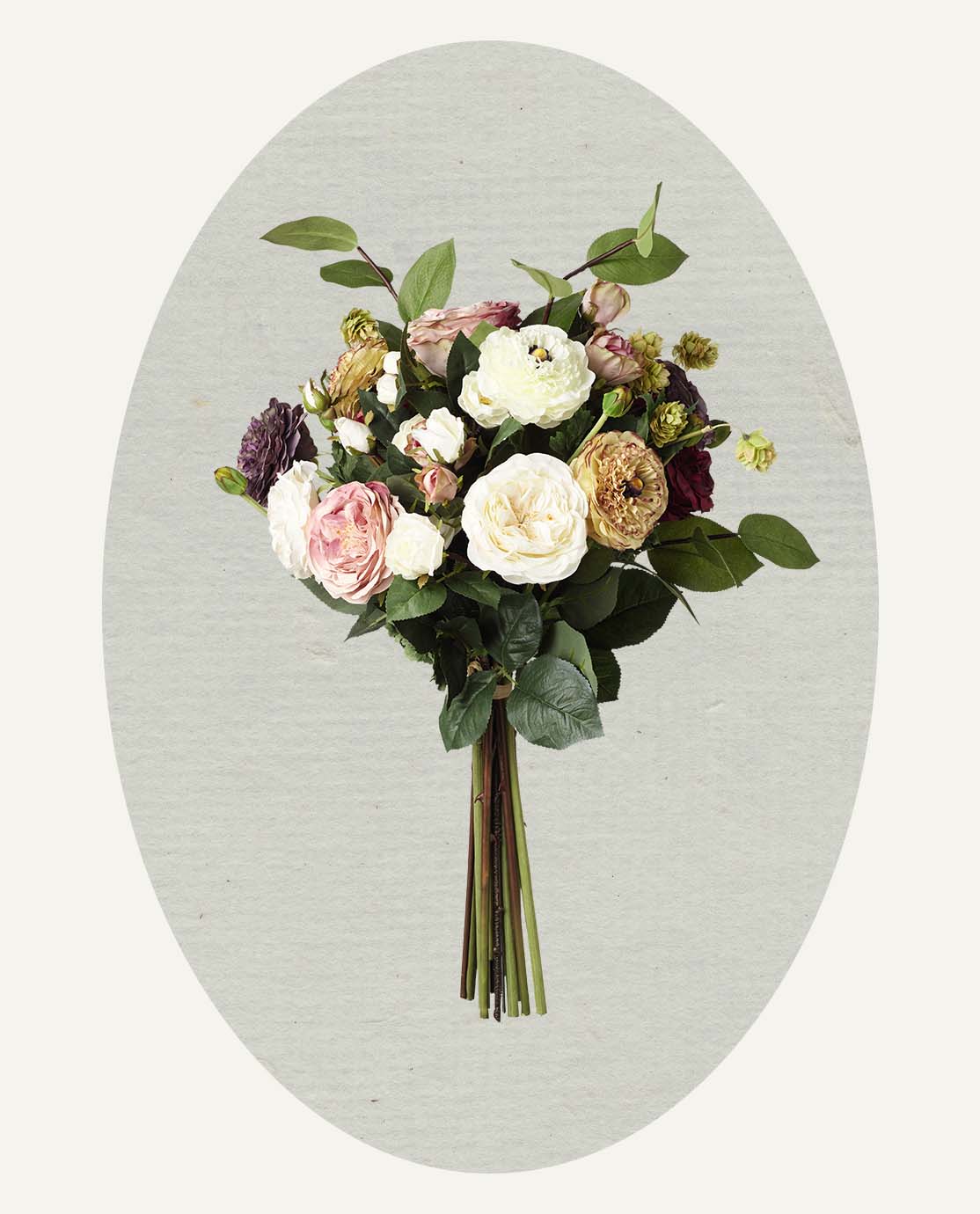 This privately owned garden is a real joy, "it's a haven of tranquility with views over the Cotswolds that are worth the visit in themselves." It's best known for the hundreds of old-fashioned roses including the eponymous rambler Kifsgate, but Palmer's favourite flowers on display are "the peonies named Bowl of Beauty and the Rosa Rita". When recreating the look in your own garden, Palmer recommends harnessing Kifsgate's mediterranean modicums with the Californian Tree Poppy (Romneya Coulteri) and the Himalayan Butterfly Bush (Buddleja Crispa). "There are enchanting touches of modernity dotted around, such as the Water Garden, which has a very relaxing atmosphere," she says, so pop along on a summer's day and enjoy a peaceful and inspiring day out.
If you've been inspired to make a trip to any of the gardens featured, please visit their individual websites for more information and opening hours. To discover more about Palmer and The Balcony Gardener, visit thebalconygardener.com