As the temperature drops and the leaves begin to fall, our attention shifts from the exterior to the interior and our homes truly come into their own. Days out are swapped for nights in; summer layers tucked away in favour of trusty slippers – hibernation seasons begins. After a busy and sociable summer, this is heaven for some, met with reluctance from others. This time around, Co-Founder and Creative Director Sue Jones is firmly in the former camp: a cosy afternoon in front of the fire with friends is something she has down to a T. Here she shares her expert advice on how to best enjoy these occasions; read on and you'll be ready for autumn.
If you're putting a date in the diary in advance – advisable, when calendars are jam-packed with long overdue weddings and belated birthday celebrations – Sue's number one rule is to try and choose a day where the weather looks truly terrible. "You want your afternoon to be completely guilt-free, one where not even the dog wants to go for a walk, and everyone is feeling smug that they're nestled inside," she muses. There's nothing more mellow and welcoming than a roaring fire; if this is a feature of your home, make the most of it: "I always like to put cushions on the floor next to ours, so people can warm up as soon they step inside," says Sue. If, like Sue, your "door is always open" then a stack of comfortable cushions also makes for useful seating for unexpected guests.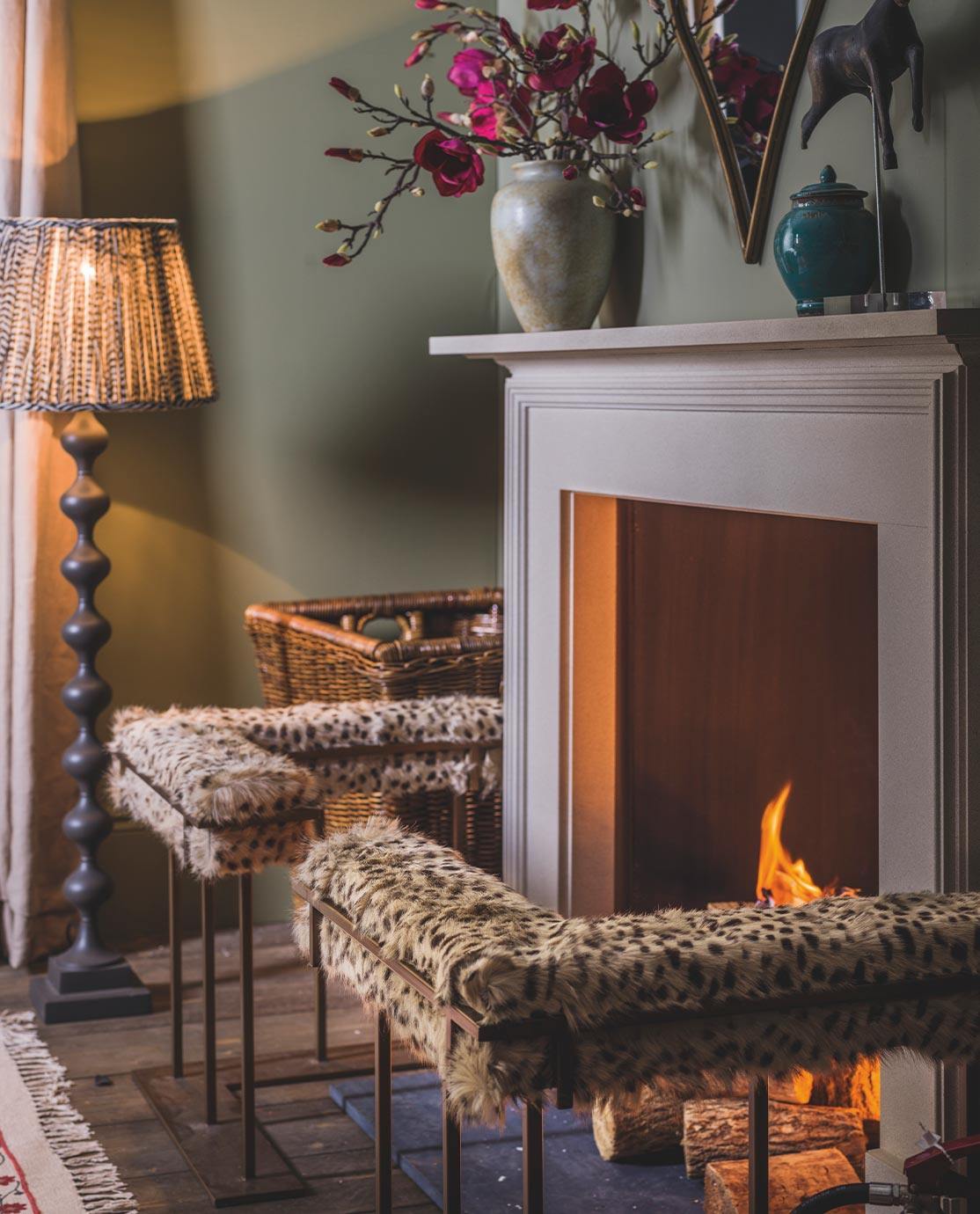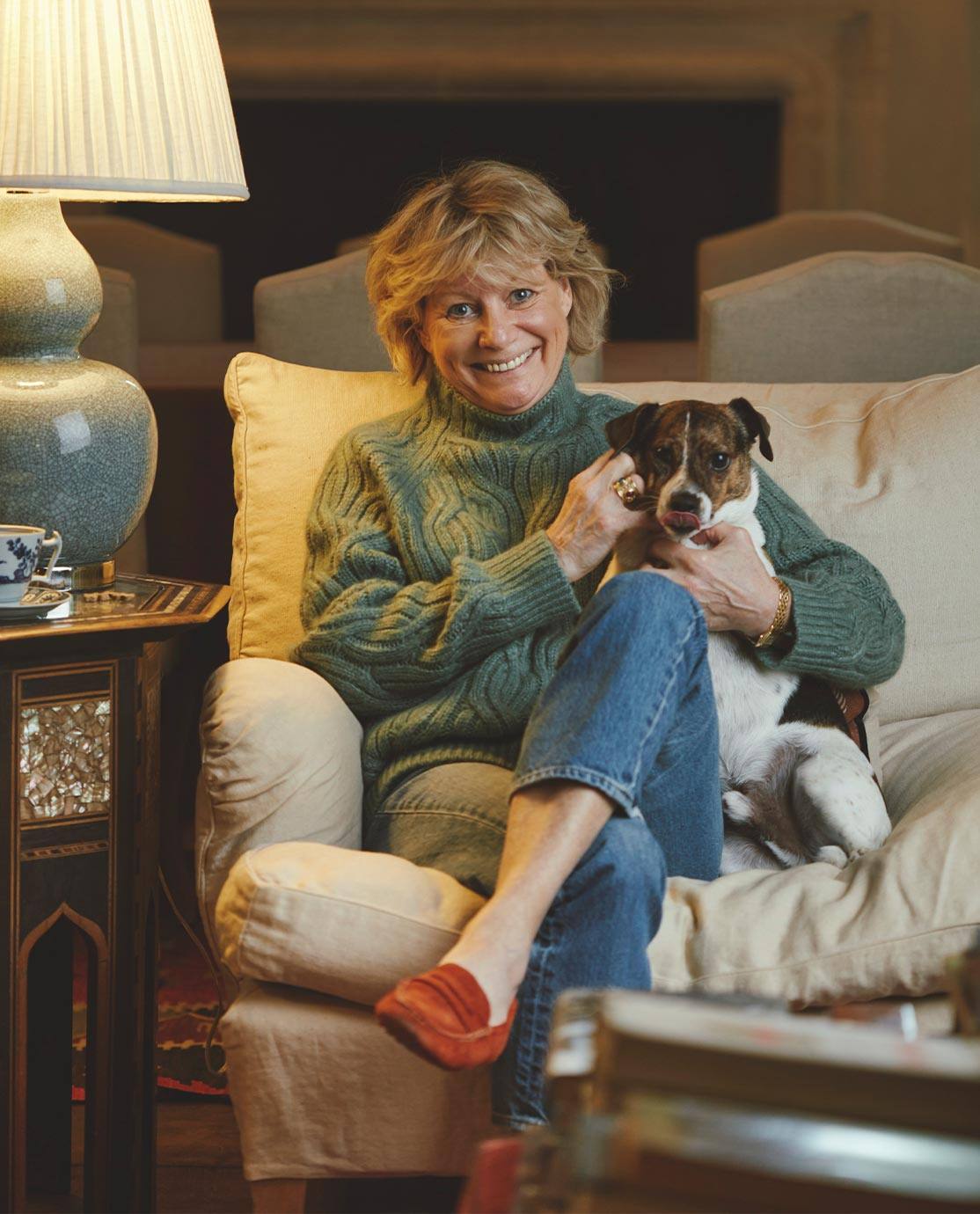 Whether around the fire or not, the most important thing is that "guests are warm and comfortable". Keeping plenty of throws to hand not only ticks this box but is an easy way to introduce a pop of seasonal colour to your home – think soft alpaca wool in mossy or orange hues. In Sue's sitting room, there are always blankets on the sofa so the dogs can come up for a cuddle too. "If you're a dog-owner, you'll understand that an afternoon without them isn't quite as nice, so try and make it known that they're welcome (or indeed, if they're not)," she says.

"If you're a dog-owner, you'll understand that an afternoon without them isn't quite as nice, so try and make it known that they're welcome (or indeed, if they're not)"
Sue Jones
With the sun going down much earlier as we approach November, mood lighting becomes more important than ever. According to Sue, "there's nothing less relaxing than stark overhead lighting," so think candles, candles, candles – they provide a lovely twinkly glow which the season calls for. "They're flattering too; everything, and everyone, looks better by candlelight," she chuckles. For a classic look, you can't go wrong with plenty of pillar candles or tea lights. LED varieties are a good choice if you have an older, drafty home or you're concerned about children or pets.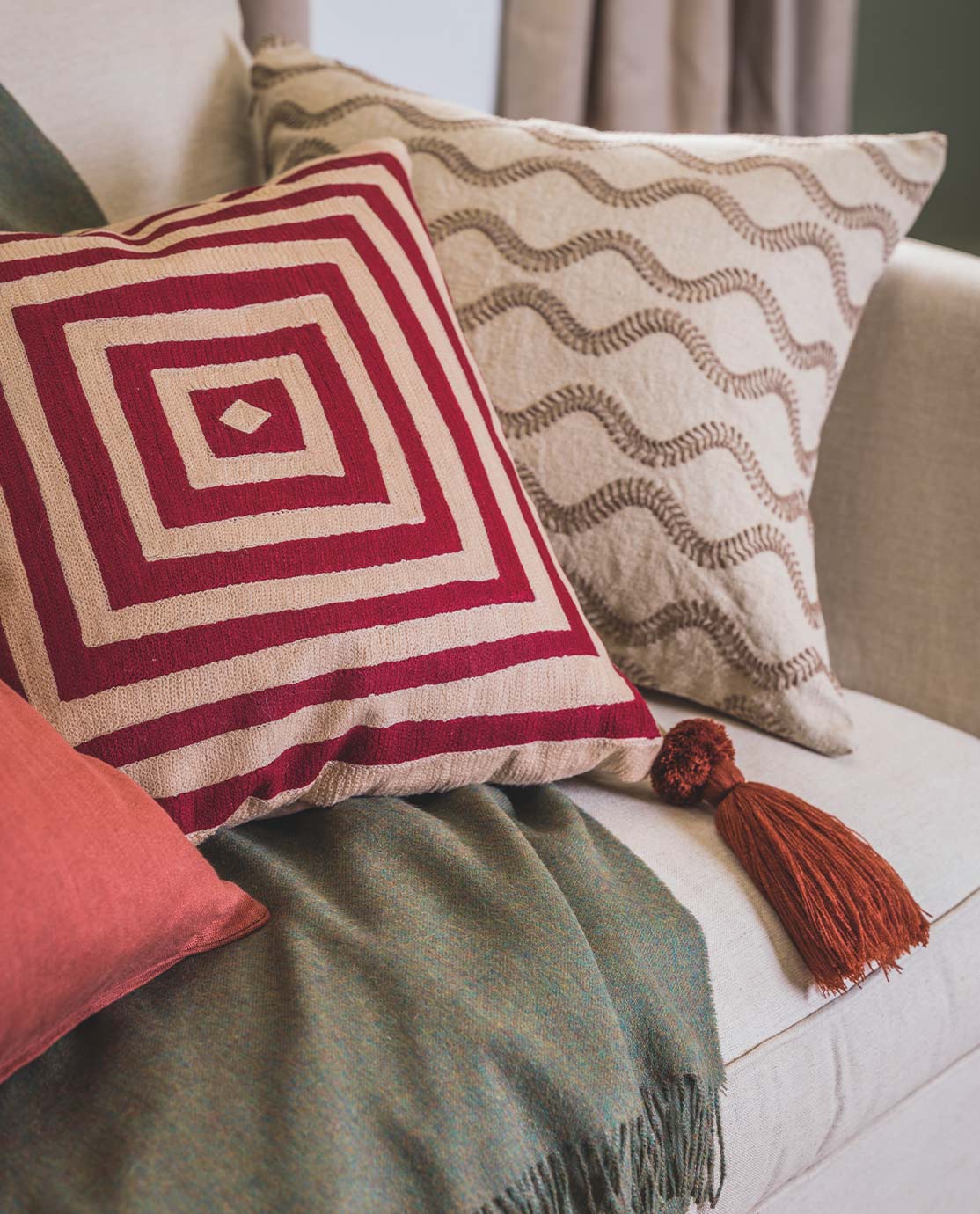 Long leisurely afternoons with friends or family couldn't be complete without a little overindulgence. In fact, that's the point of these occasions; what's more decadent than languishing on the sofa in good company? You don't want to miss a second of that, so rather than whip up a big lunch spread, Sue advises to have lots of nibbles on hand – "I can always rustle up huge bowls of Maltesers and Quality Streets, they're everyone's favourites to graze on." For those that want to drink, give someone you trust with the cocktail cabinet the role of bartender; in Sue's house it's always her husband Alex. Their go-to tipple? "Something classic. It's never too early, or late, for a Dry Martini or a Cosmopolitan." If you're serving a simple (or pre-made) drink never underestimate the power of beautiful glassware, everything tastes delicious when sipped out of an ornate flute.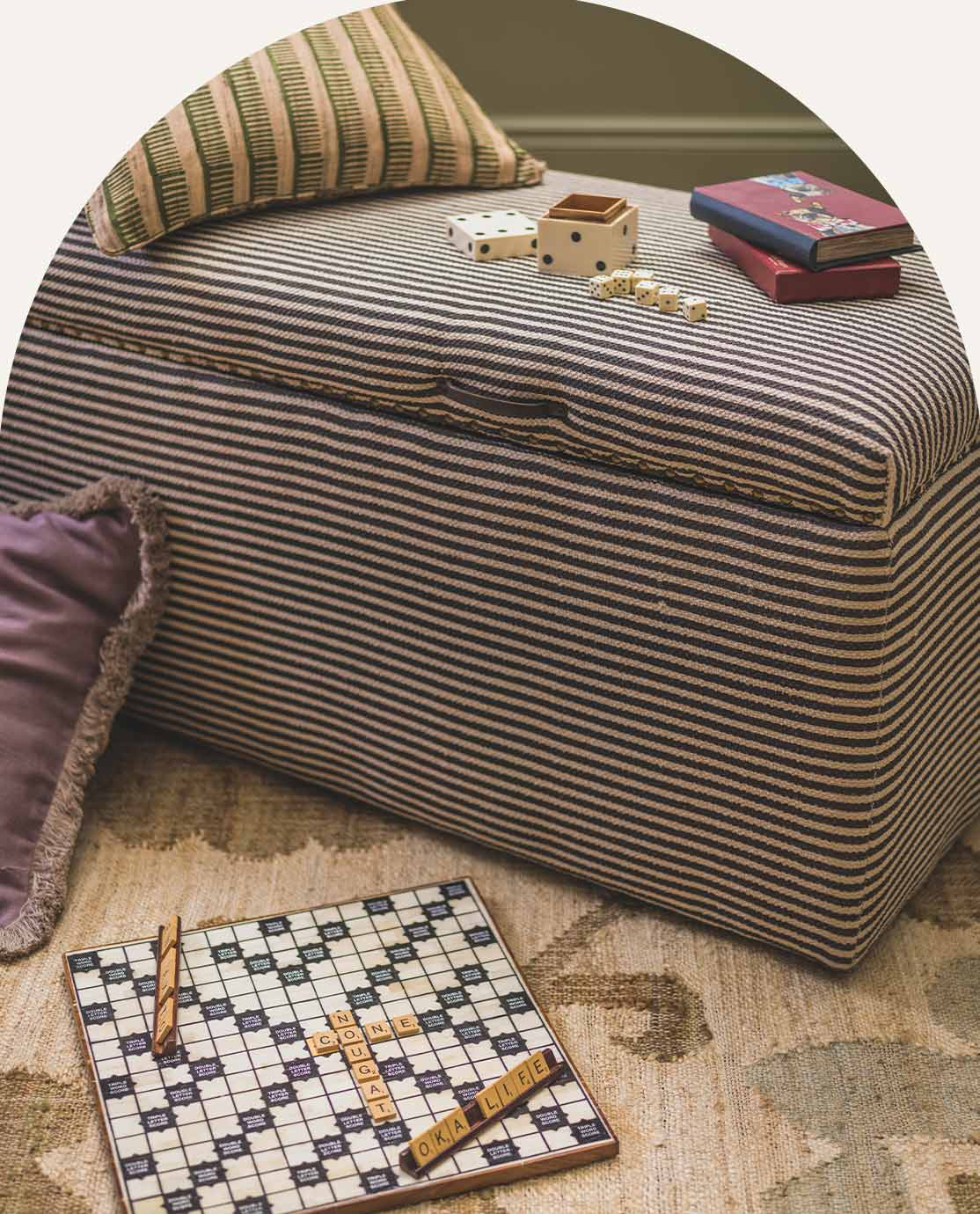 Last, but certainly not least: the entertainment. If you're catching up with little-seen loved ones, it's likely that all you need is each other, but it can be nice to have classic films rolling the background as well. Sue's advice is to "look to something that's tried and tested, like Pride and Prejudice, and be careful with who gets their hands on the remote!" If you'll be hosting a big mix of age groups, take a leaf out of Sue's book and hold a games tournament. Whether the competition involves cards, board, or dice games (Sue's favourite) they're always a fun way to bring everyone together.