OKA Guildford
Address:
Tunsgate Quarter
Nearest train station:
Guildford 0.5 miles (0.8km)
Call & Collect
Click & Collect
No disabled access
Paid parking
Loading Bay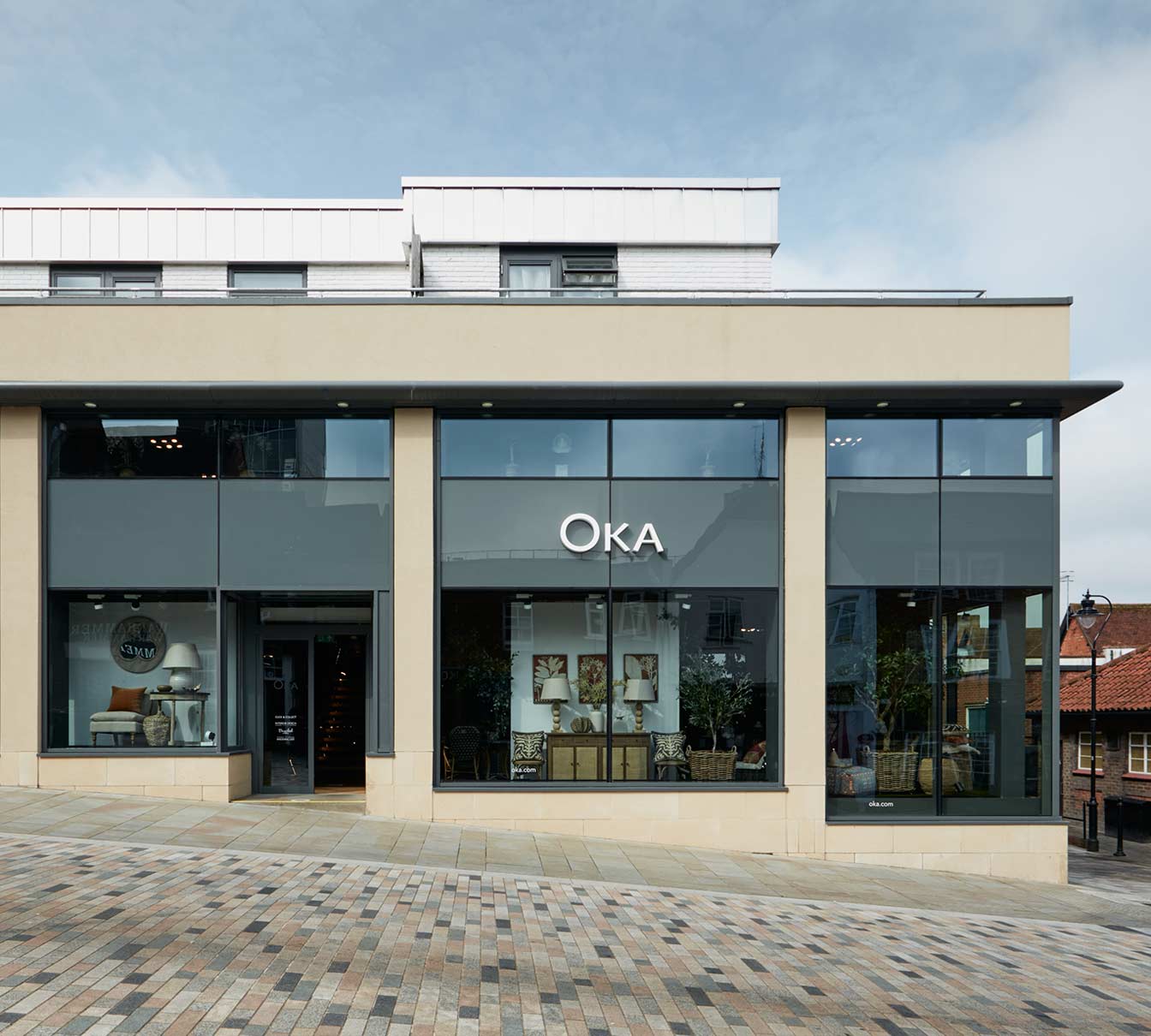 Welcome to Guildford
Situated between the bustling high street and historic castle, our OKA store is nestled in the Tunsgate Quarter amongst a host of other luxury retailers. The large store showcases our complete (and extensive) collection across 11,000 sq ft with a garden area that displays our outdoor range. A trip to us can be paired with a jaunt around the enviable boutiques and delectable restaurants on offer – from Gail's Bakery to Giggling Squid – take your pick. We look forward to seeing you in Guildford soon.
Gift wrapping
Bunched by OKA
Floral Advisor
In-Store Design Advisor
Tailored by OKA
Coffee lounge
Appointments
Outdoor furniture