About us
What is OKA all about? Simply put, it's a love affair with living well. Since the very beginning, we've been on a mission to create things that make time spent with friends and family more memorable. We believe that's the secret to living beautifully: enjoying it.
OKA started small, with three women bringing unique designs from the Far East to shoppers in the West. Lady Annabel Astor, a serial entrepreneur on a mission to find special items to decorate her holiday home with, invited two friends along: her sister-in-law Sue Jones, whose decorating pedigree included stints at Jasper Conran and Colefax and Fowler, and Lucinda Waterhouse, a skilled horticulturist whose company made exquisite faux flowers. Together they set out to create a catalogue of charming home upgrades.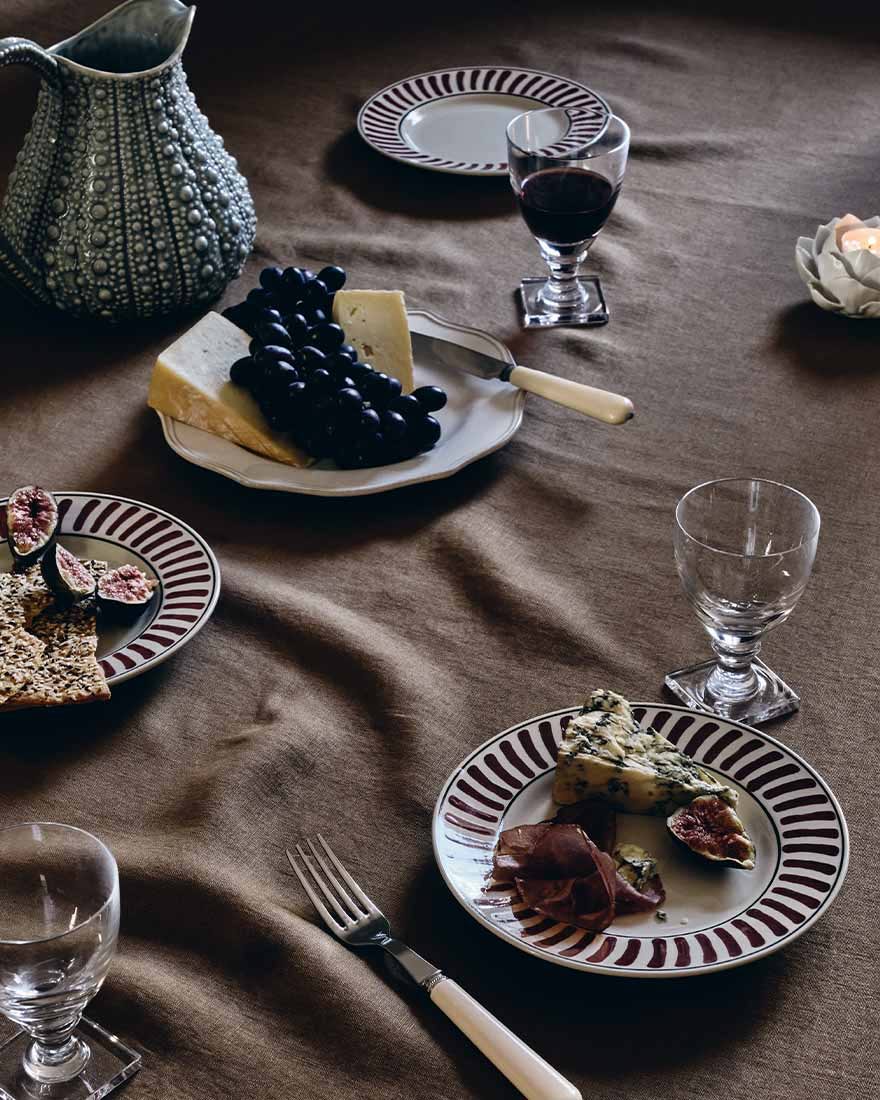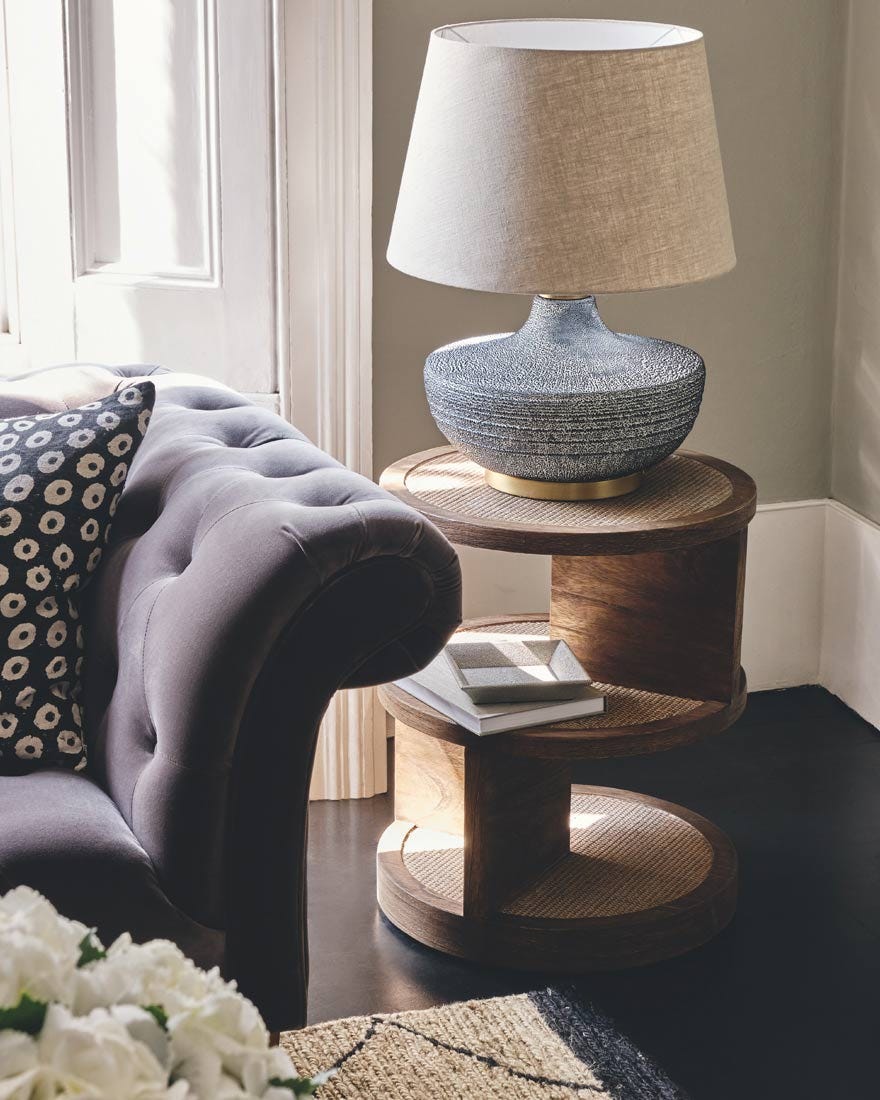 From the start, the OKA team has called on talented artisans from all over the world to bring its ideas to life. Our furniture and homewares prioritise beauty, comfort and style, but we choose items for their integrity, not because they fit a prescribed look. The magic of OKA is the mix: hand-picked global treasures, rich textures and patterns, and timeless furniture profiles. It's ever-changing but unwaveringly British; elegant and easy-going; sophisticated but never stiff.
And our name? OKA is a phonetic take on ochre, a colour that nods to the East, yet feels innately British. A blend of cultures and aesthetics working in perfect harmony, which is at the heart of everything we do.
Building on over two decades of collections, 13 experiential stores in the UK and 3 in the US, a website, and an ideas-packed magazine, we've become a destination for lovers of home, season after season. And the more we continue to follow our passion for design, the more we inspire others to find theirs.
OUR COLLECTIONS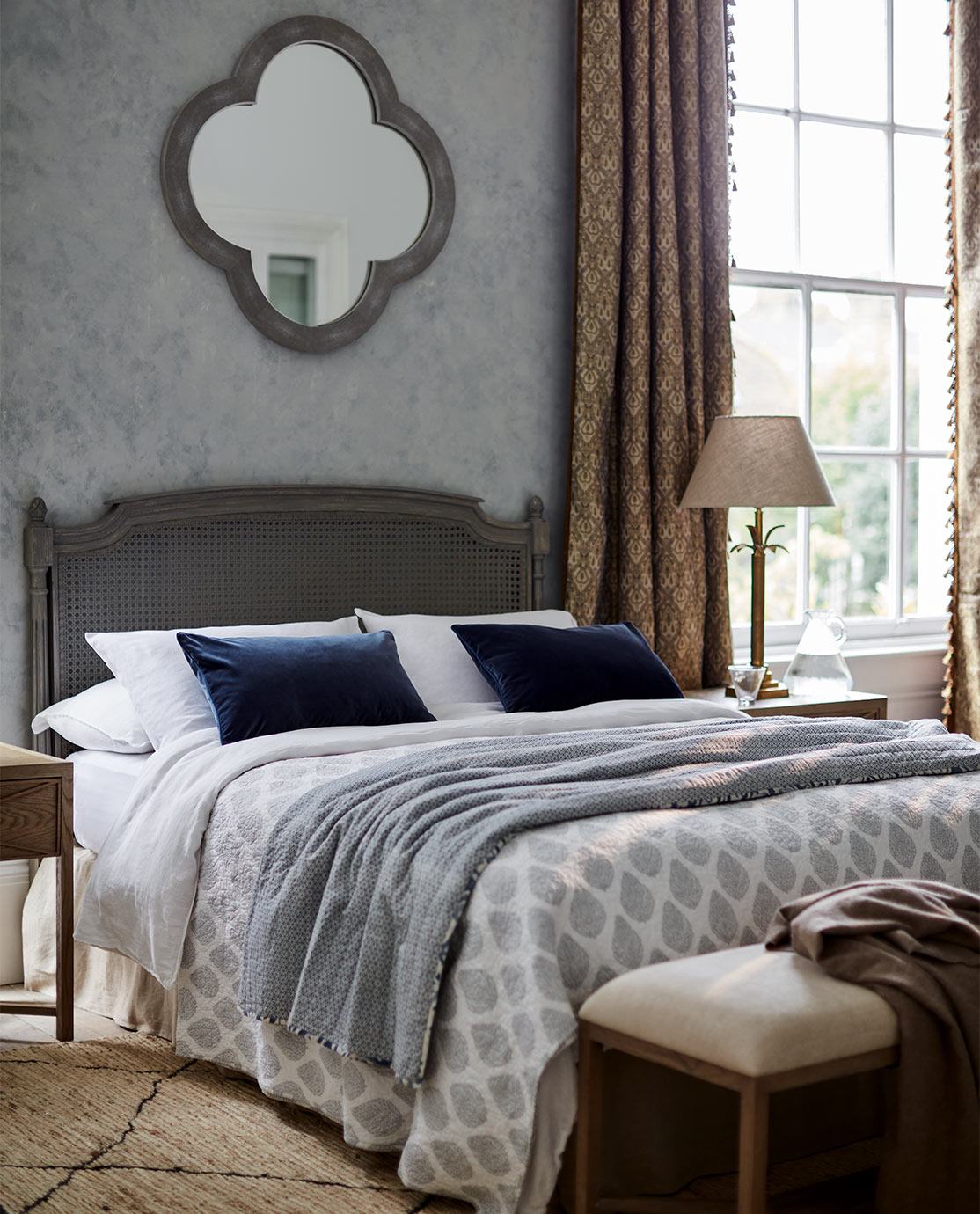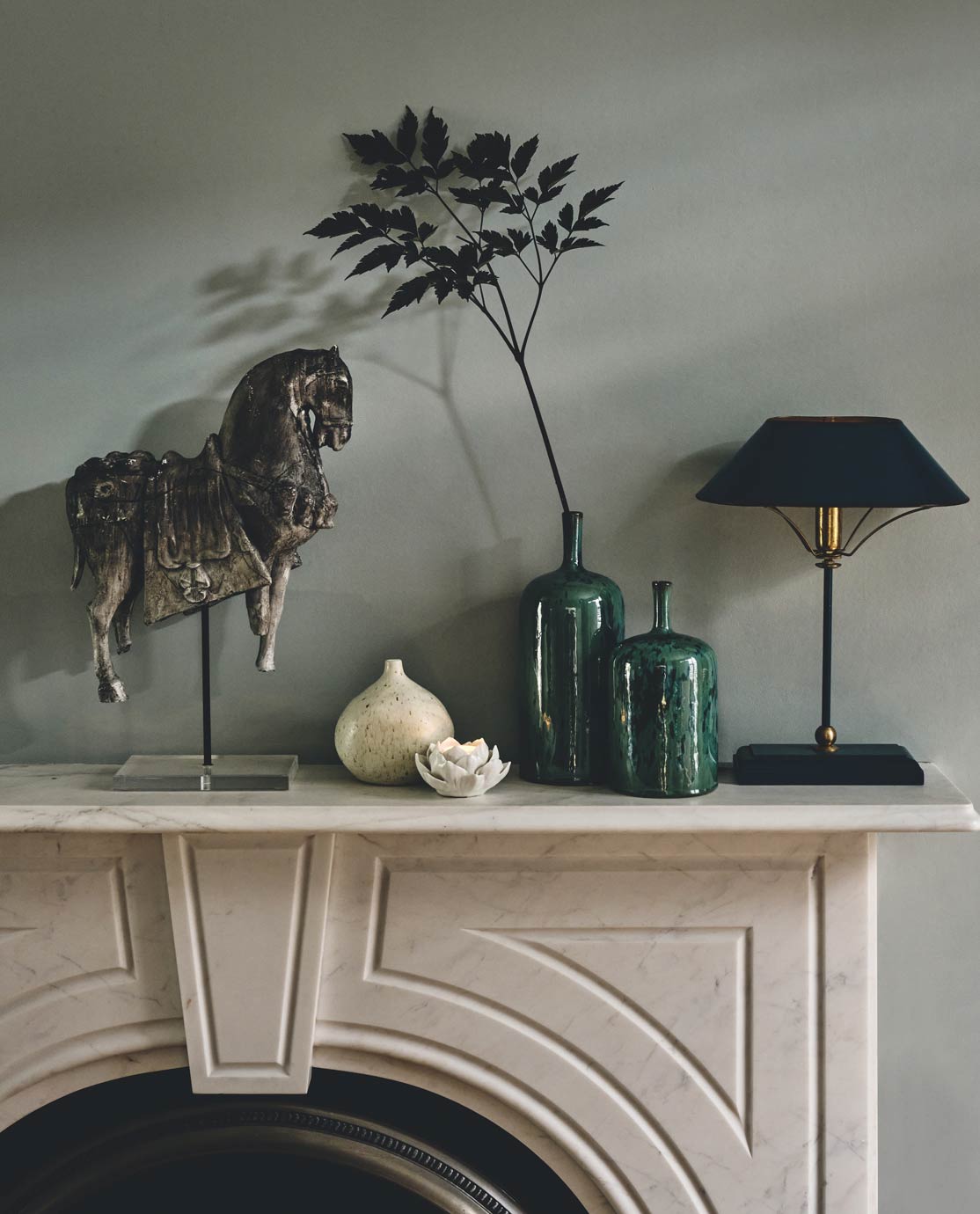 The heart of OKA's design process is travel and exploration, which is woven into every creation. Under the guidance of co-founder and creative director Sue Jones, our team travels extensively, finding inspiration in every corner of the earth, often in the most unexpected places. From vintage markets to mountainous villages, nowhere is off limits and everywhere has the power to inspire something beautiful.
Our suppliers are skilled craftsmen and women who draw upon years of experience and time-honoured techniques to create unique and high-quality products. We work closely with all our partners to support the needs of their businesses and ensure all our products are made to ethical standards.
Learn more about our commitment to ethical and sustainable craftsmanship >
From time to time, we also partner with leading designers and makers around the world who share our design ethos, to release capsule collections or special products.
BRAND JOURNEY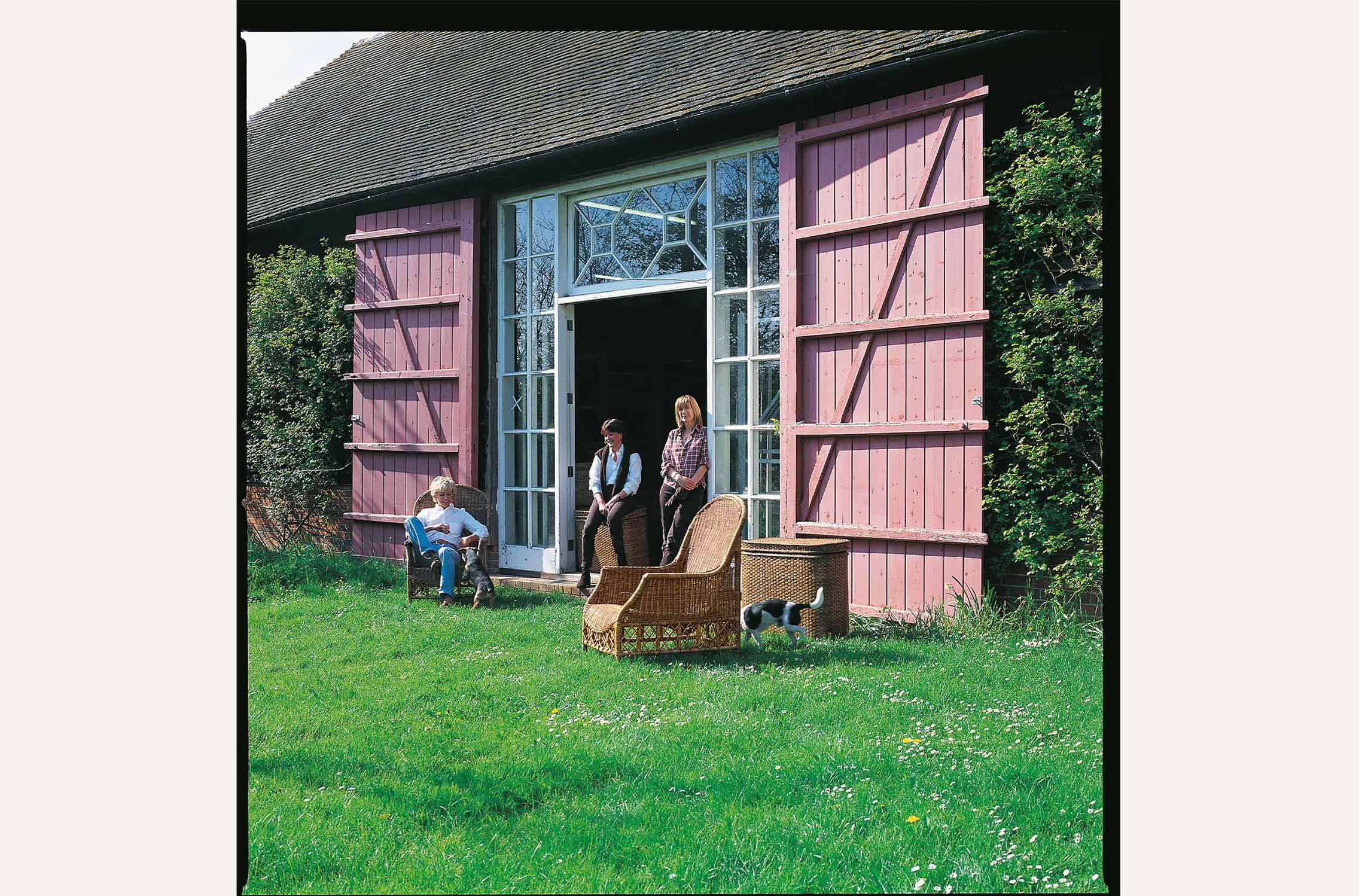 1999 - Our founders launched OKA Direct in the UK as a mail order interiors company; the first catalogue featured handcrafted rattan accessories and storage.
2000 - At the turn of the millennium, OKA opened the doors to its first shop in Parsons Green, west London. Our famously realistic faux flowers also made their debut.
2001- OKA entered the digital age with the launch of a website. A dedicated Trade sales team soon followed, offering exclusive discounts to interior designers, property developers and commercial businesses.
2010 - OKA launched its own Interior Design Service to work on projects of all shapes and sizes, both at home and overseas. We also opened our flagship store on Chelsea's Fulham Road, showcasing our entire collection.
2019 - This year saw OKA celebrate 20 years at the forefront of interiors and design. We also launched a US website offering our collections to customers across the pond for the first time.
2020 - Tailored by OKA, our premium handmade-to-order seating service made its debut, as did a four-aroma collection of home fragrances, comprising candles made by Cire Trudon, France's oldest chandler, and matching diffusers.
2021 - A huge milestone for OKA: the opening of our first two US stores, located in Houston and Dallas, Texas. This year also saw the re-launch our newly designed website.
2022 - OKA's first podcast, House of Tales, hits the airwaves. Hosted by renowned design journalist Bethan Ryder, it's a curiosity-driven exploration into how eight tastemakers interact with and take inspiration from the places where they live.
2023 - OKA continues to expand Stateside with the opening of our US flagship store and first location on the East Coast, OKA Westport. Now, interiors enthusiasts in the Tri-State Area can bring British style home.