Whether making an eye-catching statement or fulfilling a practical demand, small pieces – such as the trusty side table – can have the biggest impact. A small-but-mighty piece that should never be underestimated side tables are, sadly, often treated as a decorating afterthought; something to be squeezed in next to a sofa, armchair or bed. But there are far more creative ways to use a side table, and we mean actually use it. After all, this neat piece of furniture was originally intended to serve tea from, as Manners and Rules of Good Society (1913) tells us: "Tea and coffee should be served from a side table by the servants in attendance." This got us thinking – what else could a side table be used for, beyond filling a nook next to the sofa to hold the remotes? From bars to bookshelves, here are nine of our favourite creative ways to use a side table.
1. Turn a side table into a bookshelf
What's better than sinking into bed and reading a good book? One that suits whatever mood you're in. Rather than creating a tower of books atop your bedside table to cater for your reading whims, use a side table as a miniature bookshelf and you'll have all the books you want within reach. As well as being practical, this option can also look fabulous – especially if you go as far as to choose books in colours that complement your bedroom scheme (one of the few times where, perhaps, you can judge a book by its cover).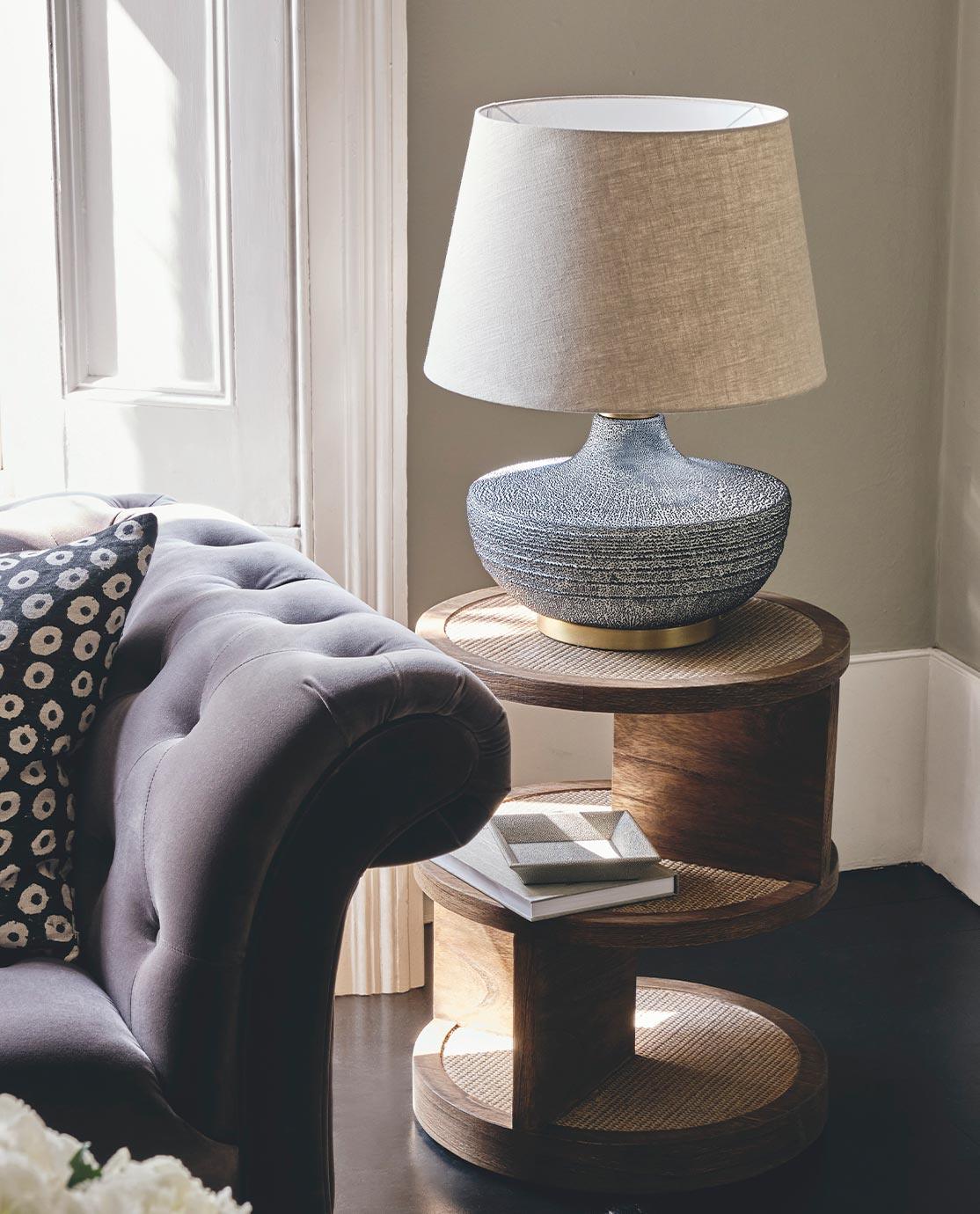 2. Use side tables to create balance
One of the most popular ways to use small side tables is to place matching ones on either side of a sofa or bed. Providing symmetry, this small addition can visually balance a room, making the whole space look (and feel) complete. If you're very particular, you could also ensure the objects on top of the side table – such as lamps or decorative accents – are identical and placed symmetrically too.
3. Create order in a home office
Because of their compact dimensions, side tables often make ideal (if unexpected) under-desk storage, especially if you choose a design that features shelves or drawers. Simply placing a narrow side table under your desk can clear away clutter and make a home office feel more orderly, which, by default, improves your focus on any tasks that need completing. To ensure your side table complements your desk, pair wooden side tables with wooden desks, glass side tables with glass desks and so on. Just be sure to double check your measurements; you still need to be able to fit your legs under the desk comfortably.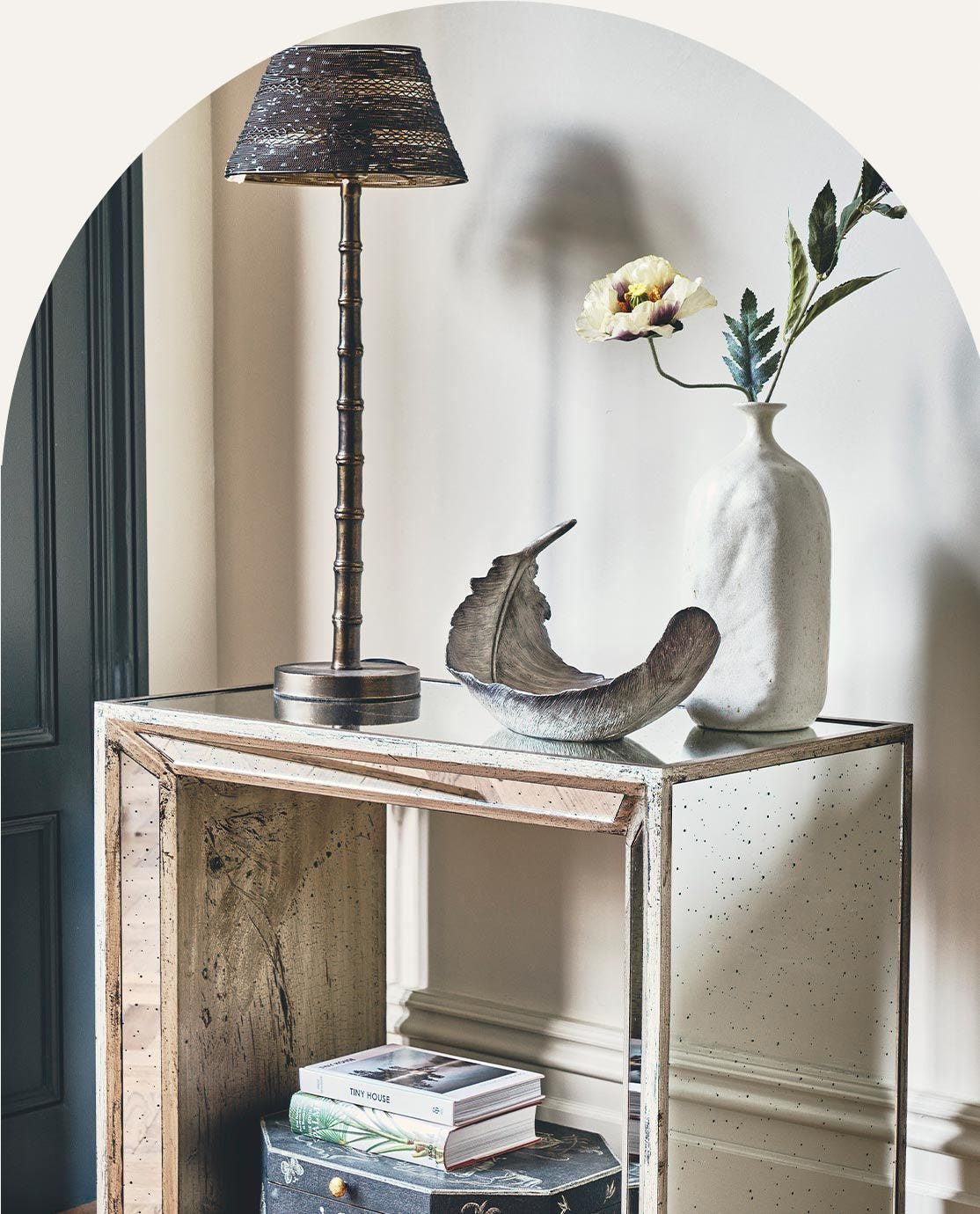 4. Improve lighting with reflective surfaces
It's a fairly well-known fact that adding mirrored or reflective surfaces to a room makes it appear brighter and bigger. Use this knowledge, but add a twist – rather than (or as well as) hanging mirrors on a wall, consider employing mirrored furniture, such as the trusty side table, to enhance the light in a room. Place a lamp on top and, when natural light is lacking, you can still bask in the extra glow the table reflects.
5. Add a functional surface with a bathroom side table
Before loos were both flushable and located in an indoor bathroom, chamber pots were the norm… and they needed a place to live. Enter the bedside table (or nightstand), whose main function was to stow away an unsightly but necessary piece of bathroom kit. These bedroom side tables usually featured a cupboard to hide the chamber pot itself, and were also sometimes fitted with a drawer – the reason for this addition is less clear. However, while we thankfully no longer have a need for a bedside potty, the side table's purpose is far from redundant. Place a modern take on this functional piece of furniture in the bathroom to store your toiletries, keep flannels and guest towels, or even rest your tablet while watching films in the bath.
6. Draw attention to a floral display
Whether you want to display a vase of flowers or a mini tree, allow your
green-fingered abilities to shine by placing your arrangement on a side table. As these neat pieces of furniture are usually placed somewhere central in a sitting room, housing your vases or planters on their surfaces means that they become a lovely focal point, rather than an added extra.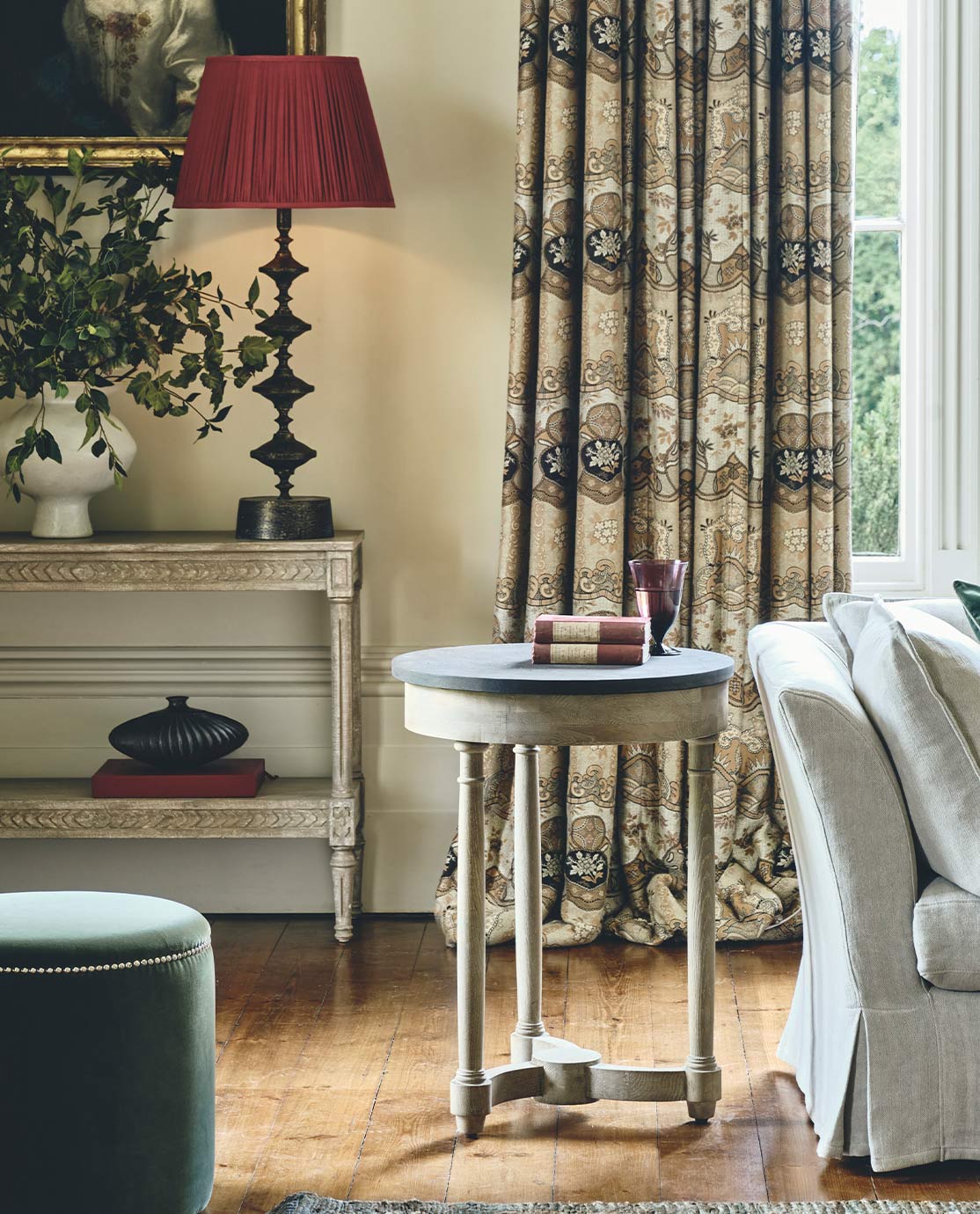 7. Use a compact side table as a TV stand
In a snug or a playroom, the right-sized side table can be an excellent place to keep a smaller TV. Choose a side table with a shelf or cupboard, so that you can store your digital box and remote controls neatly underneath.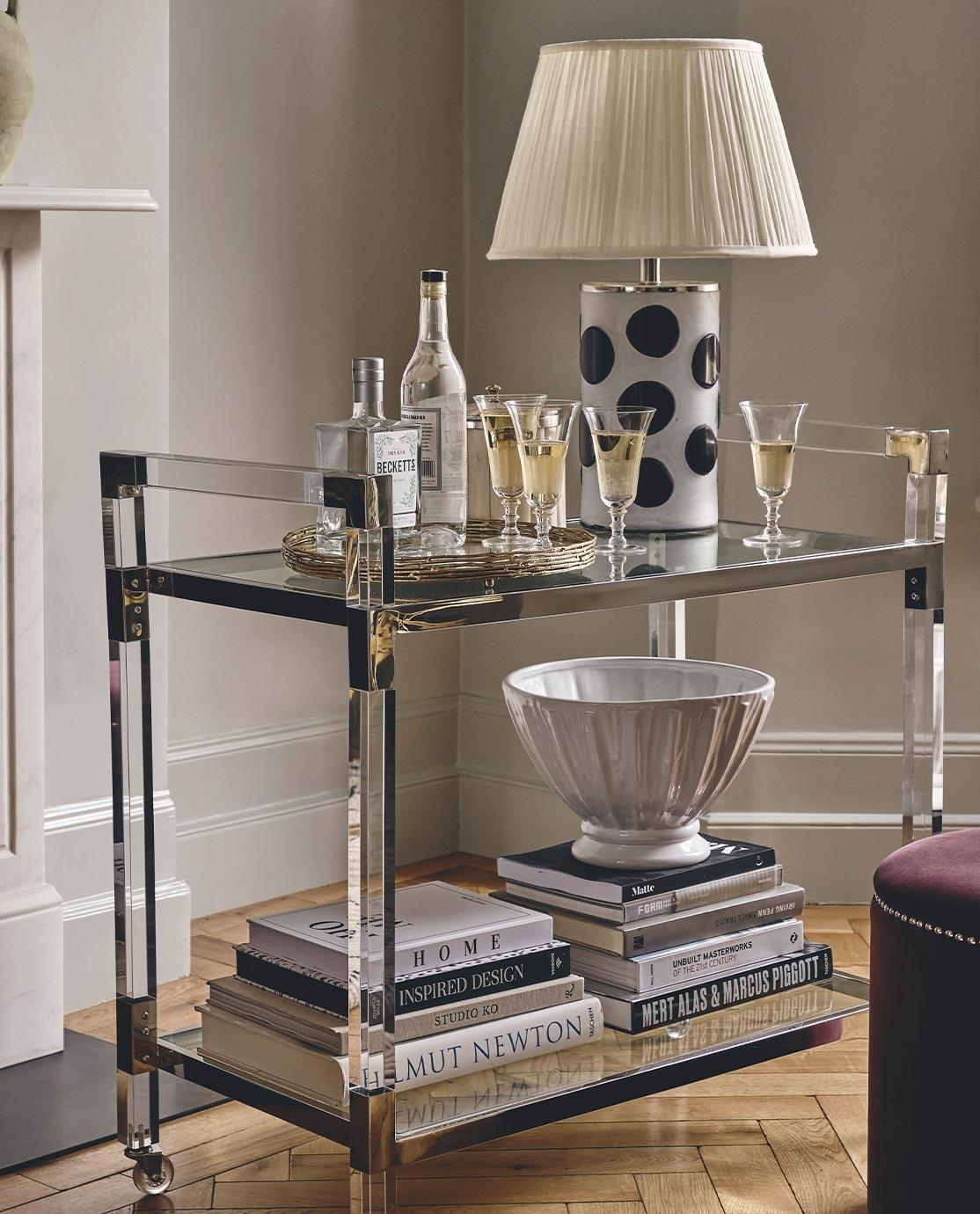 8. Serve sidecars from a side table bar
If a full-scale home bar is not an option, but you still want to create a functional display of your liquors, why not use a side table? Whether set up as a permanent piece or a temporary bar when entertaining, use it as a base to shake up cocktails in your sitting or dining room. Choose a design with shelves so you can store spirits, mixers, glasses and other bar accessories together for ease. If one table isn't enough – or you want your bar to be bigger – consider placing multiple identical side tables next to each other (making sure the tops align and sit flush to avoid any spills). A mirrored or glass side table is a great option as, as well as adding drama, they can be easily wiped clean.
9. Add a colourful countertop to a space
If you want to make a colour in your room's decorating scheme that tiny bit more prominent, or to pull together disparate elements within a space, why not introduce a side table that features that particular tone? It doesn't require multiple pieces – just one small table can deliver exactly the subtle boost you need to complete your space. A little vision goes a long way.