In an open-plan living space, kitchen-diner or stand-alone dining room, it's highly likely that you will experience a common problem: choosing the best dining table shape for your room. As the central point of any dining area, it's important to select a dining table that not only suits the space but also your lifestyle. Does the table need to act as a multitasking kitchen table? Can it cater to large-scale entertaining, or offer the opportunity for intimate but formal dining in a smaller home? Where will your dining or kitchen table be situated, and how much space do you have to play with? All of these things add up to create something of a puzzle. However, with a range of shapes and sizes available, each with their own benefits (as our guide explains), there's no reason why you can't achieve the dining space that you dream of.
Rectangular Dining Tables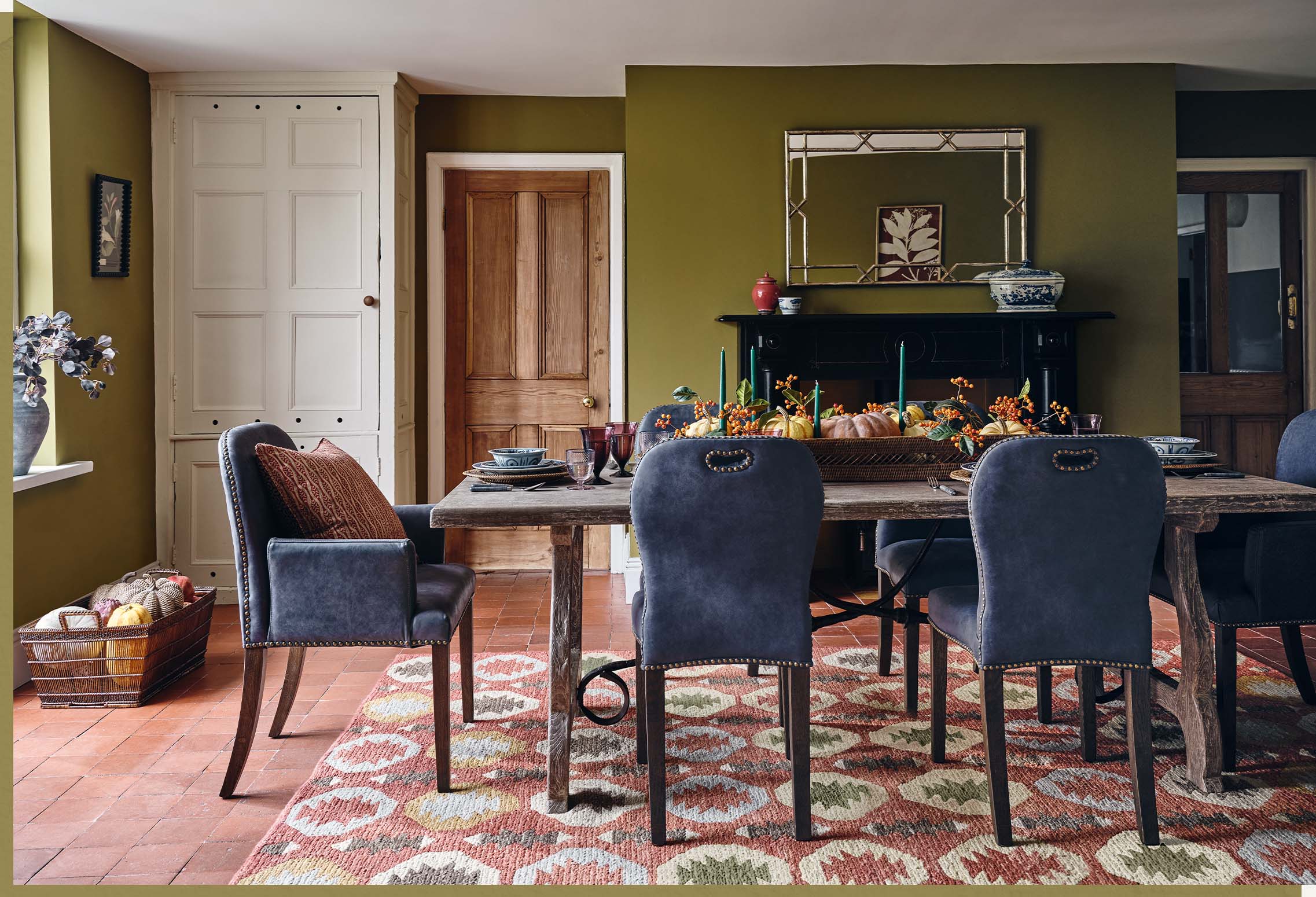 The most popular dining table shape, rectangular designs are a familiar feature in many homes. There are many reasons for this, but one of the key factors in selecting a rectangle shape is that its long, narrow design lends itself to large-scale entertaining – something we rarely say no to.
Why would you choose a rectangular dining table over other styles? Well, among other things, the simple, linear shape – which fits easily into most rooms – can seat guests comfortably, and allows for ease of movement when walking around the table. Rectangular tables can also typically fit more people around them than other tables.
In small dining rooms, when not in use, a rectangular table can also be pushed up against the wall. If this is the case, and you're really tight on space, opt for long dining benches rather than dining chairs, because as well as being able to squeeze an extra person around the table, they can also be neatly tucked underneath it. Speaking of benches, pairing a rectangular table with this type of seating doesn't necessarily mean you lose out on formality; you can choose an upholstered bench with a comfortable seat and ornately carved legs for a formal setting. That being said, a plain wooden bench offers more relaxed, country-inspired dining (you can add cushions for extra comfort if required).
Square Dining Tables
There are, of course, a lot of similarities between rectangular and square dining tables, but the key benefit of the latter is that they're ideal for those who are limited on space. Offering the strong form of a rectangular version but without the size, square shapes provide a more intimate alternative to traditional dining room tables. Pair them with armless dining chairs and they can be easily tucked against a wall when not in use, offering a space saver for small dining rooms or kitchens. They're the best design for square rooms, too, as they mirror the rest of the space and help to create an intimate atmosphere.
Round Dining Tables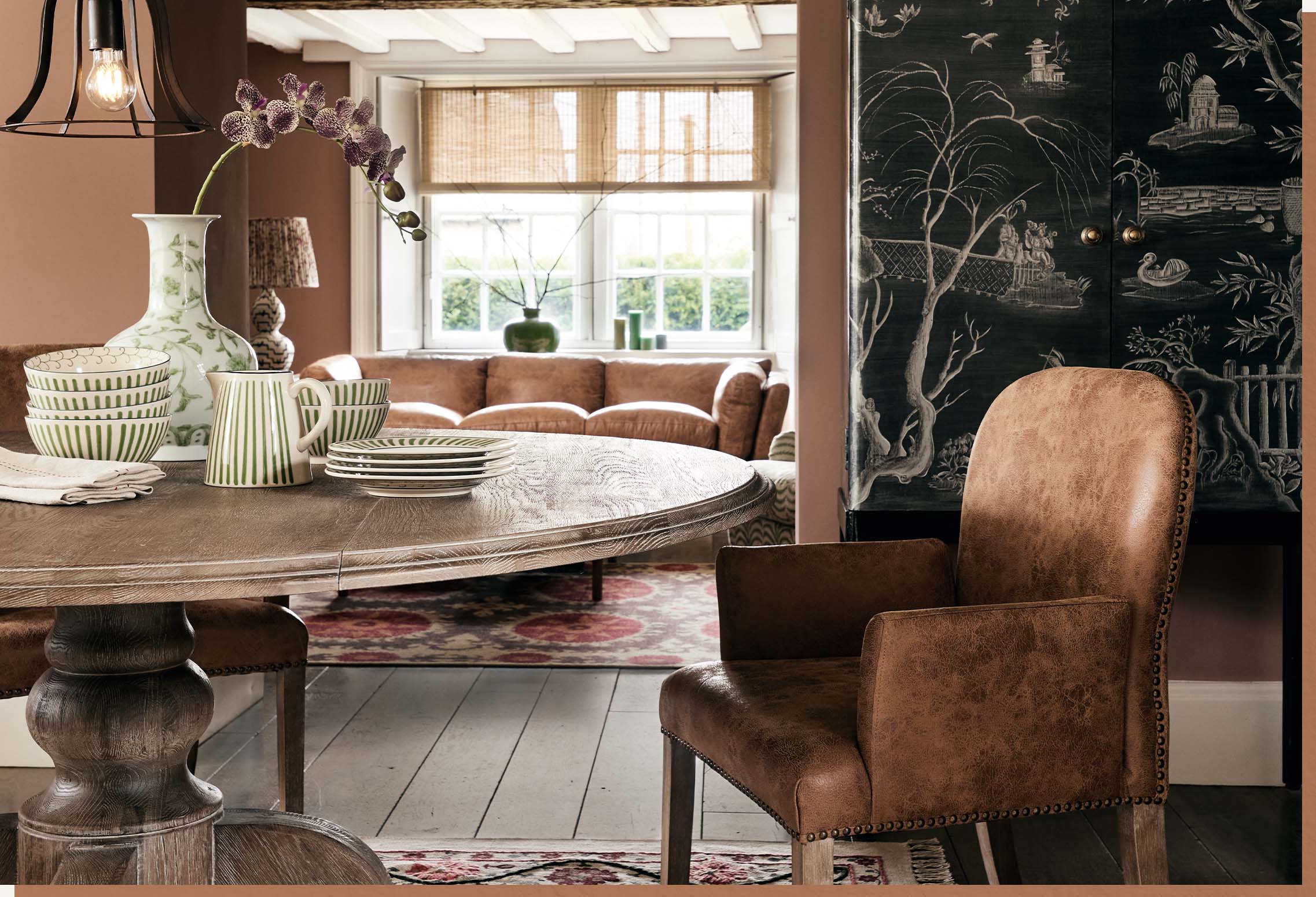 In many ways, round designs are the most versatile of all dining-table shapes. The circular shape helps to casually create a sense of intimacy, encouraging everyone seated around the table to chat as one group, rather than only with those in their immediate vicinity (a drawback of large, rectangular shapes). Look for a round table with a pedestal base – these offer the most leg room, and remove any concerns about guests contending with awkwardly placed table legs.
Circular dining tables work in rooms of any size; with no corners, this particular shape makes clever use of the space available, and can seat a good number of guests around its circumference (we suggest 6-8 as a maximum, to maintain the intimate feel we mentioned). If space is limited, but you still want the option to dine at a table (rather than on the sofa or at a kitchen counter) a round table can be multi-functional, perhaps acting as an occasional table or workspace when not in use.
Oval Dining Tables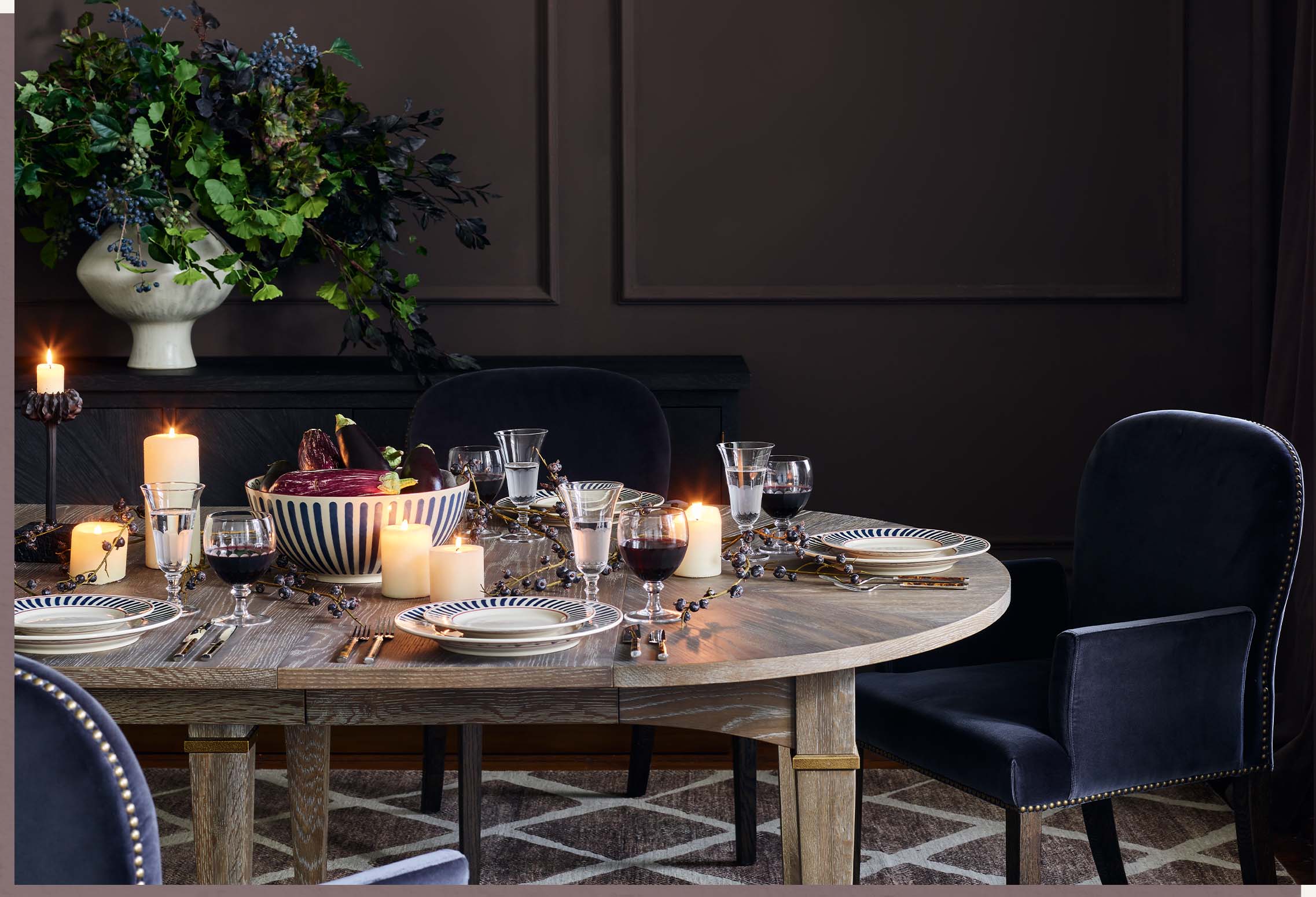 If you're deliberating between a rectangular and a square dining table, don't overlook the option of an oval-shaped design. An oval table combines the linear layout of a rectangular dining table with the intimacy and flexibility of a round table, resulting in a design that works almost anywhere. The rounded edges of this style dining table incorporate curves into a space, helping to break up angular lines and soften a geometric scheme. Sometimes, this shape table is created by placing an extra leaf in the centre of a round table, so look out for that option if you're conscious of space, too.
The Best Dining Tables for Small Spaces
If you need to save space in a small dining room, kitchen or open-plan living area, look no further than our versatile range of extendable dining tables – additional leaves offer the potential to extend a table by up to three times its size. Suited to special occasions and spontaneous dinner parties, these clever dining tables seat lots of guests but, with the extra leaves removed, are also perfect for everyday use in smaller spaces.


Choosing the Right Dining Table Shape: Other Essentials
The shape of a table itself is only one part of the picture – remember, you'll need seating too, and this all has to fit comfortably within a particular space. Here are a few additional tips when choosing the best table design for your needs.
Consider your seating carefully: Consider the relationship between your seating and the table. Are chairs the best option, or would a bench be better? If you opt for dining chairs, measure the height of the chairs to make sure they will fit underneath the table, leaving enough space for diners' legs. Pay particular attention to the dimensions of dining chairs with arms; these take up more space generally, but more still if they don't tuck under the table top when not in use. For further inspiration, have a look at our guide to choosing a dining chair.
Leave enough space: It's important to leave enough room around the table (so diners can slide their chairs out easily) and also between each chair (to avoid clashing elbows when eating or gesturing emphatically during conversation). There should be a distance of at least 80cm between the wall and the dining table and there should be approximately 30cm between each chair. For more in-depth guidance, check out our guide to choosing the right size dining table.
Indoor or garden dining? If you're looking for a table that can stand up to life outdoors, too, you may want to know that many of our round and rectangular dining tables are also suitable for al fresco dining. The next time you decide to update your dining room or think about dining table décor ideas, take a peek at our garden tables, which also work indoors.