It's always exciting to design a new room – a completely blank slate means creative freedom, and an opportunity to envision an entirely new scheme for your space. But while it can be tempting to jump straight in with fabric swatches and paint samples, ensuring the room functions as well as it looks should take precedence. Begin by taking accurate measurements; this will help you design a room that you can move through easily, with sufficient space for your furniture to function as it should. To make the most out of your living space, just follow these simple tips and tricks.
Start by measuring the room
Calculate the width and length of the room to find out how much space you have to play with. This should be fairly simple, but be sure to take radiators, plug points, alcoves, floor grilles and fireplaces into consideration, as these may affect the layout of your furniture. If you're struggling to finalise the arrangement, try making 2D templates of your furniture using old newspapers, and lay them on the floor to see how much space you have to work with. If you're left with a lot of empty floor, you might want to scale things up. Likewise, if you're limited on space, consider smaller furniture pieces, or leave something out.
Leave enough space for movement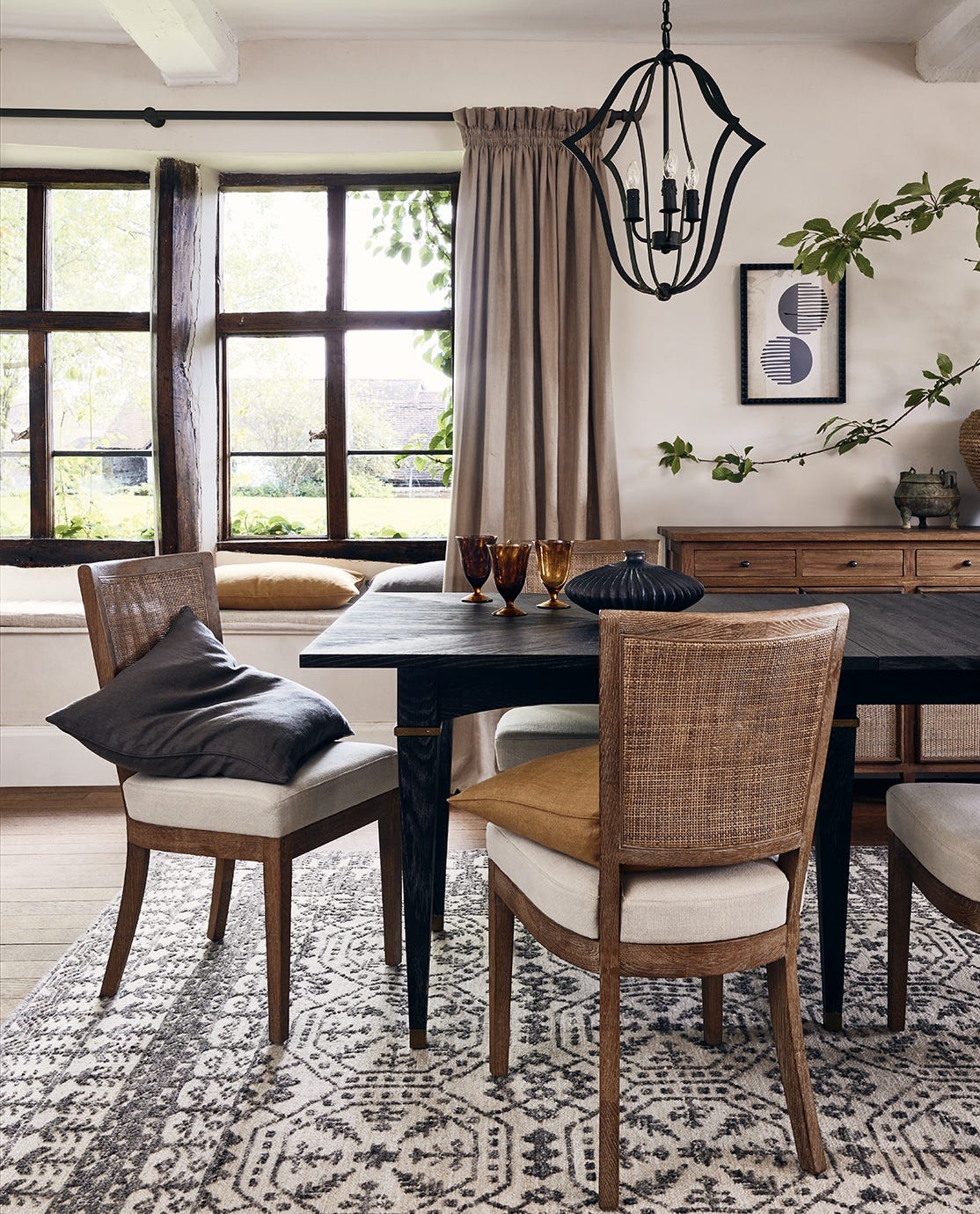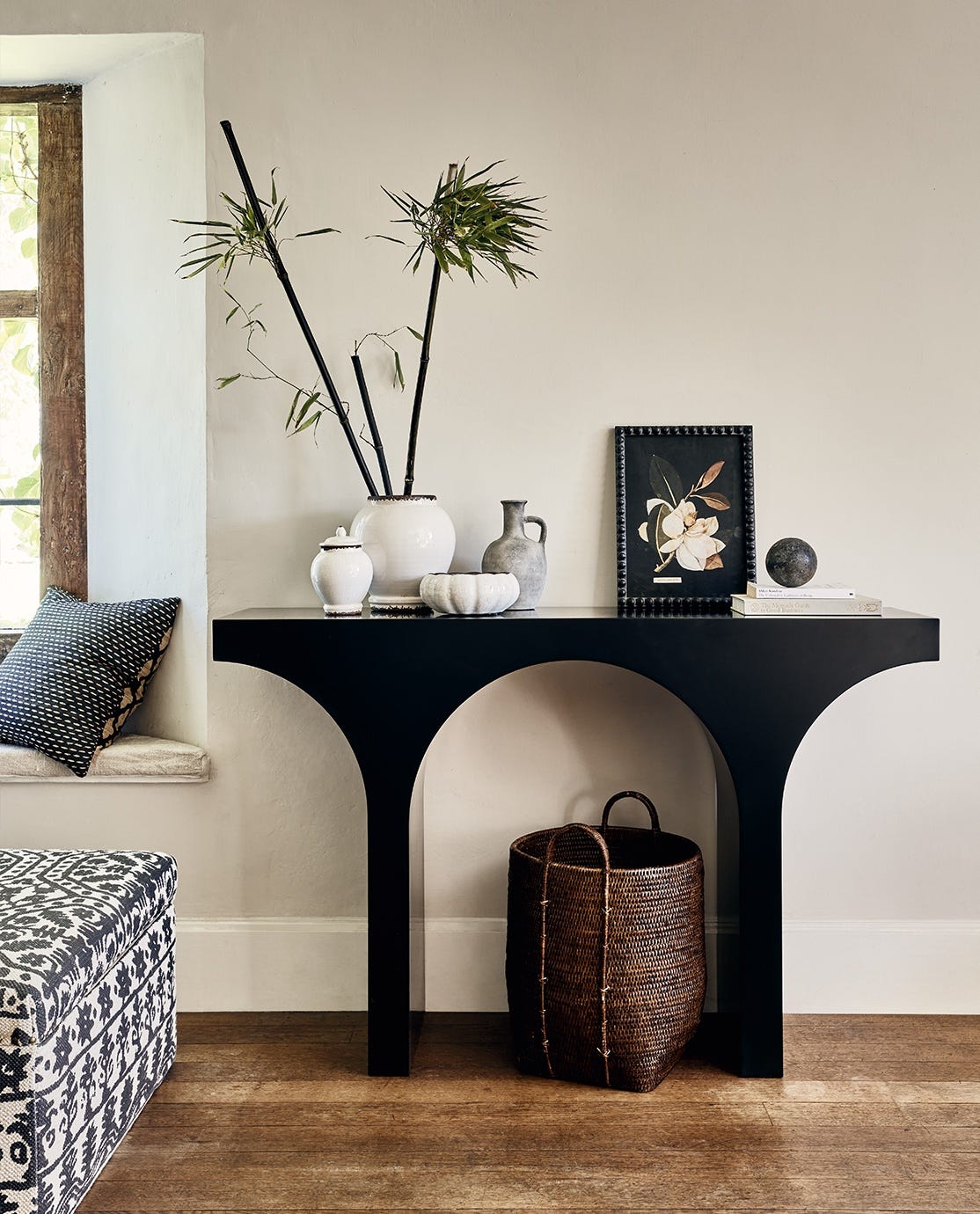 Do you have enough space for that grand solid wooden dining table you've always had your eye on? As a general rule when it comes to room measurements, as long as there's at least 50cm of space between one piece of furniture and the next, then the answer is: yes, you do. The exceptions to this rule are side tables, which typically sit right next to the bed, sofa or chair.
The trick is to make sure there's enough space for people to move around freely. When it comes to the dining room, this means leaving at least 50cm between the back of your dining chairs and any walls, as this will give you enough space to move back and stand up. In the hallway, meanwhile, there should be a minimum of 80cm between your furniture and the walkway – anything less than this will feel cramped and uncomfortable.
For those partial to a TV boxset, making sure there's an appropriate distance between your sofa and the television is essential. To find the perfect balance, follow this simple equation: measure the diagonal of your television screen, then move your sofa back between 1.5 and 3 times this distance. For example, if you have a 40" screen, your sofa should be between 5ft and 7ft away.
Consider your ceiling heights
To avoid overwhelming your room with furniture, or discovering your dream piece doesn't fit, measure the height of your ceiling. Ideally you should have a gap of 20-30cm above any tall piece of furniture, as this will create a feeling of space. If you have cornices, measure to the bottom of the cornice to establish your ceiling height (otherwise taller pieces, such as bookcases, might not sit flush against the wall). For sloping ceilings, always measure to the lowest point.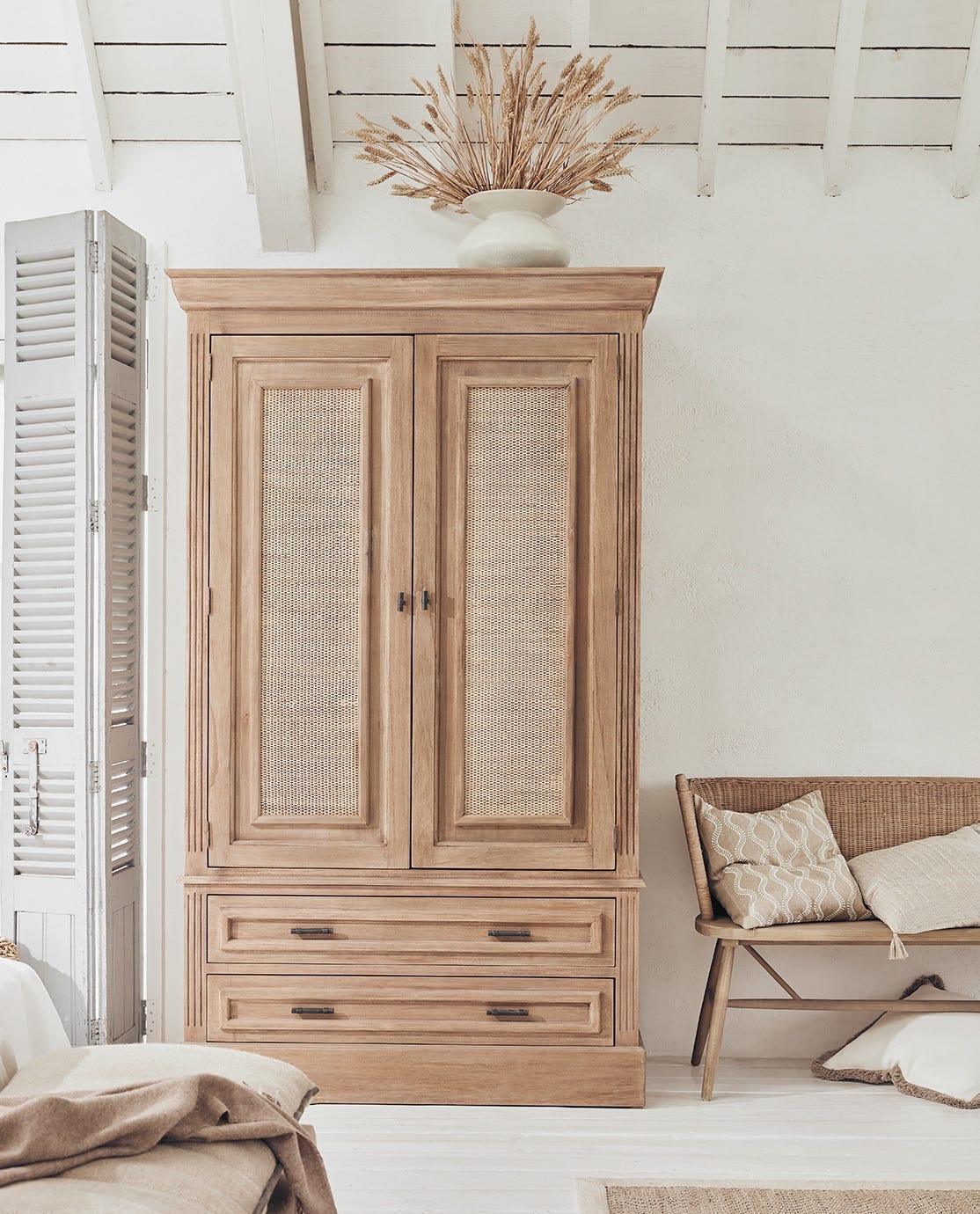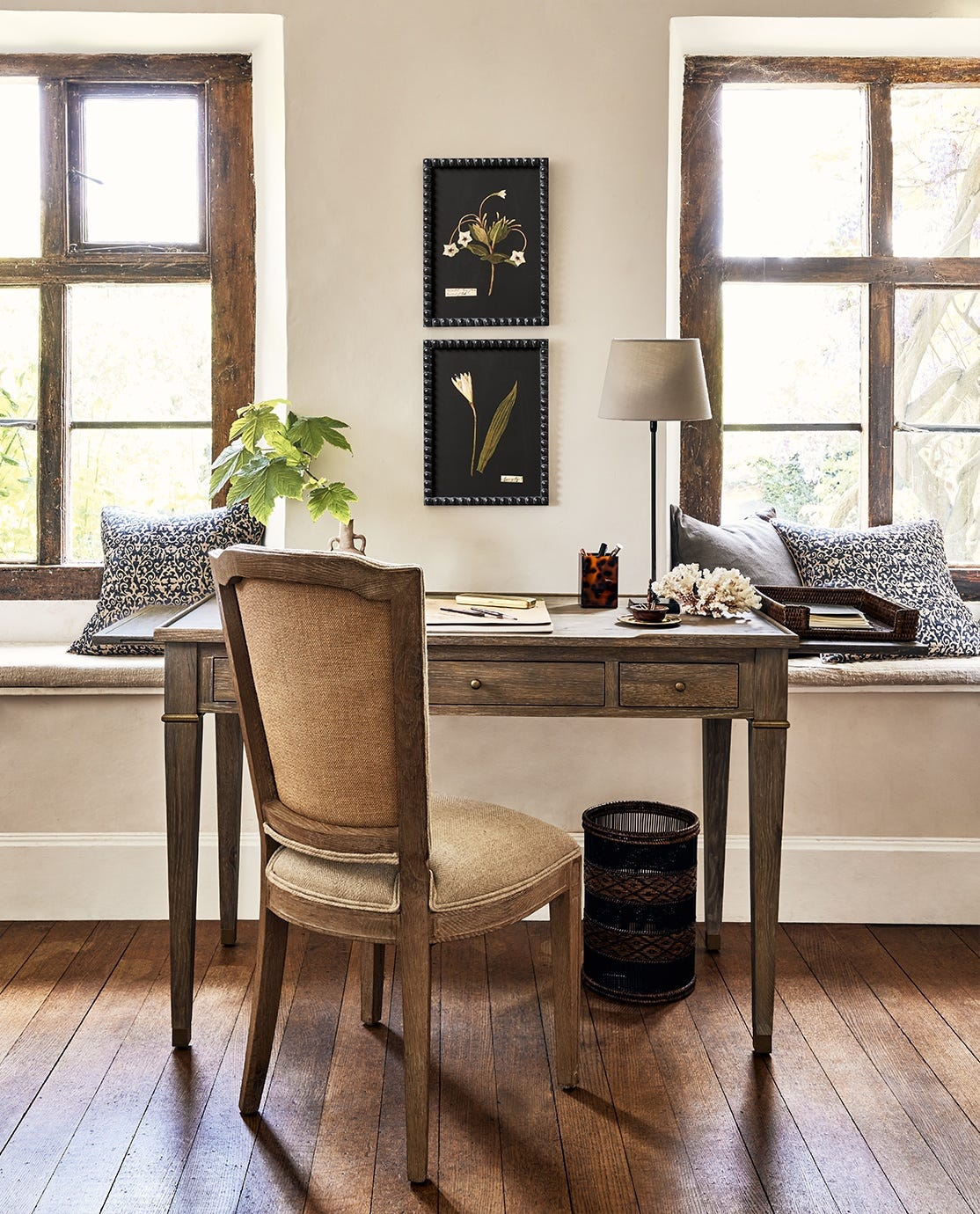 Remember to measure your windows
Windows are often overlooked when it comes to choosing furniture, but they play a key role in the overall design of your space and should be considered accordingly – you don't want to end up with a wardrobe that blocks out any precious natural light, for example. To measure the height of your windows, start from the floor and measure up to the very top of the window. For those redesigning their home office and considering a desk with a view, measure the drop from the bottom of the window to the floor; be sure to avoid any unsightly gaps between the windowsill and your chosen furniture piece.
Make sure your furniture fits through the door
Measuring a doorway is absolutely crucial, especially when buying new furniture. It's all very well measuring out the space you have inside the room, but if your new pieces won't fit through the door, it'll have to be loaded right back onto the lorry. For this, you'll need to measure the width, height and clearance or your doorway, and compare these measurements with the width, height, depth and diagonal depth of your preferred furniture. Your furniture will fit as long as one of these measurements is smaller than that of your entranceway. Don't forget to measure your hallway and any other pathways too.
Once you've taken measurements and mapped out where everything will go, the real fun can begin: the design. Feeling overwhelmed? Speak to one of our interior designers, who can lend their expert eye to your project – no matter how big or small.