A decorator's secret weapon, mirrors are more than a practical object in which to check your own reflection; in the right hands, a beautiful mirror can be used to amplify light, add drama, create interesting reflections and frame views. Think beyond the bathroom and take a look at our top five design tips for using mirrors to transform your home.
Using Mirrors to Brighten a Room
To increase the amount of natural light cast around a room, simply place a mirror opposite or beside a window; no matter how gloomy the sky is outside, it will harness any available daylight. The bigger the mirror, the brighter and larger the space will feel.
In a bedroom, for instance, a mirror is the perfect piece to make the space feel lighter and more open—especially when placed above a mirrored chest of drawers for extra reflective power. Likewise, a full-length mirror placed in the corner of the room will help the space feel more expansive.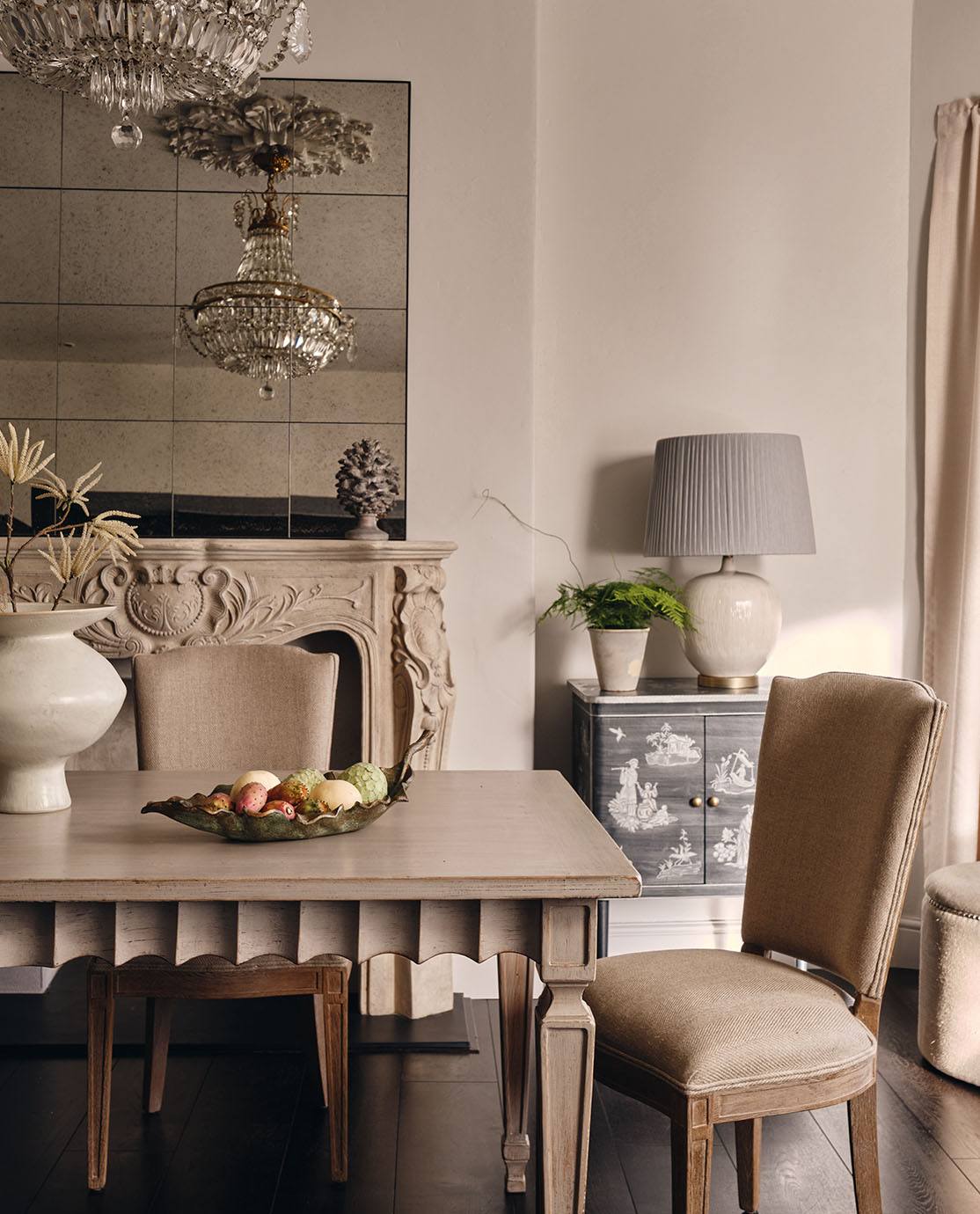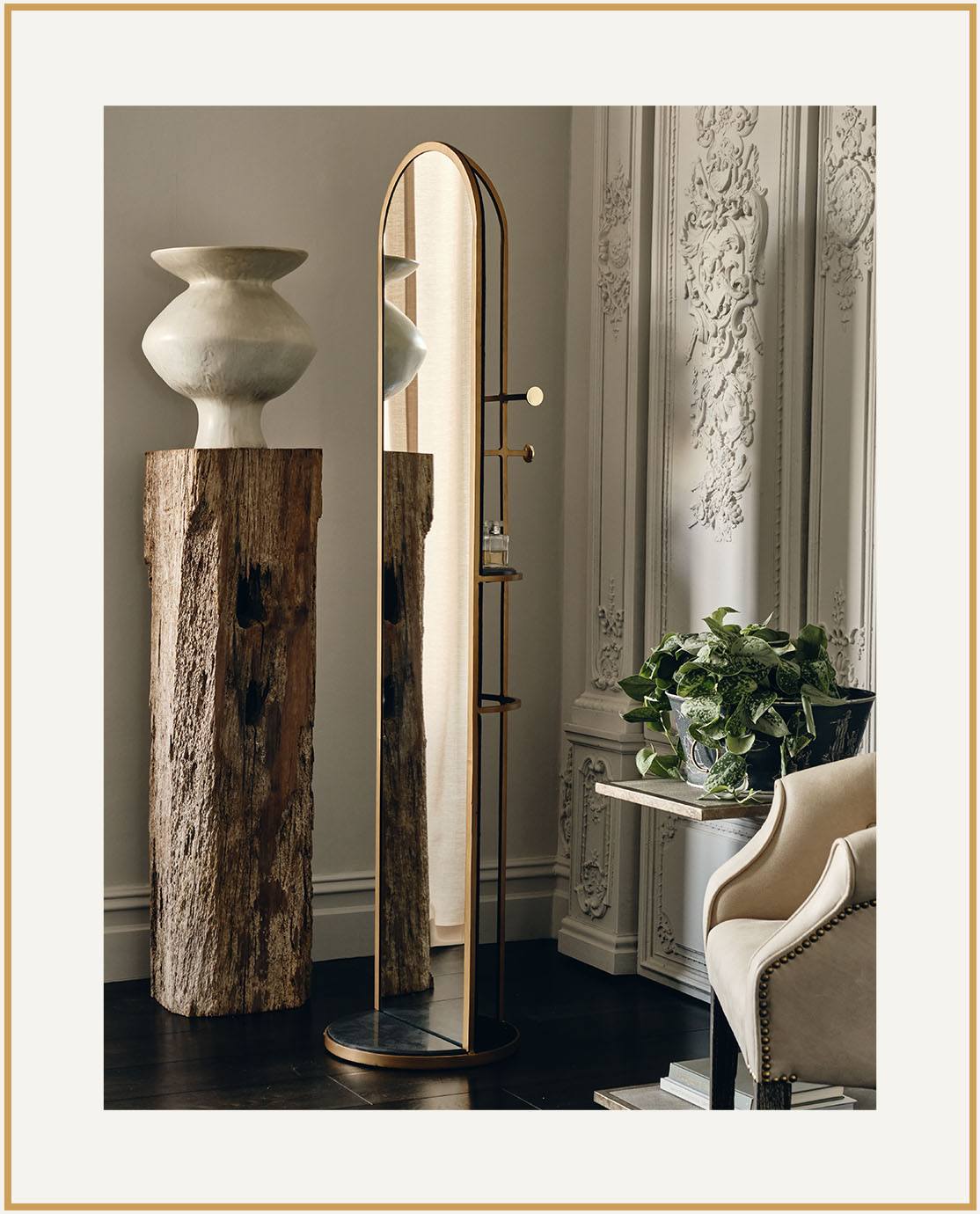 It's not just natural light that can be manipulated in this way; mirrors are great at emphasising the output from other light sources, too. If you're tasked with decorating a cavernous space, placing a mirror near a table lamp can make all the difference.
How to Create a Focal Point with a Mirror
When it comes to choosing wall art for your home, a mirror with an ornately carved frame can make as much of an impact as a painting. Mantelpieces are often popular spots above which to hang a mirror, but, in rooms lacking this feature, a large piece, such as our Sega design, is a great tool for dictating the center of the room.
Alternatively, if you're not short on wall space, you could experiment with a grouping of smaller mirrors to breathe new life into a plain space. Whether you choose uniformity with styles of the same shape and frame color, or curate an eclectic mix of designs and sizes, such as contemporary silhouettes with antique mirrors, the outcome will make a shining statement.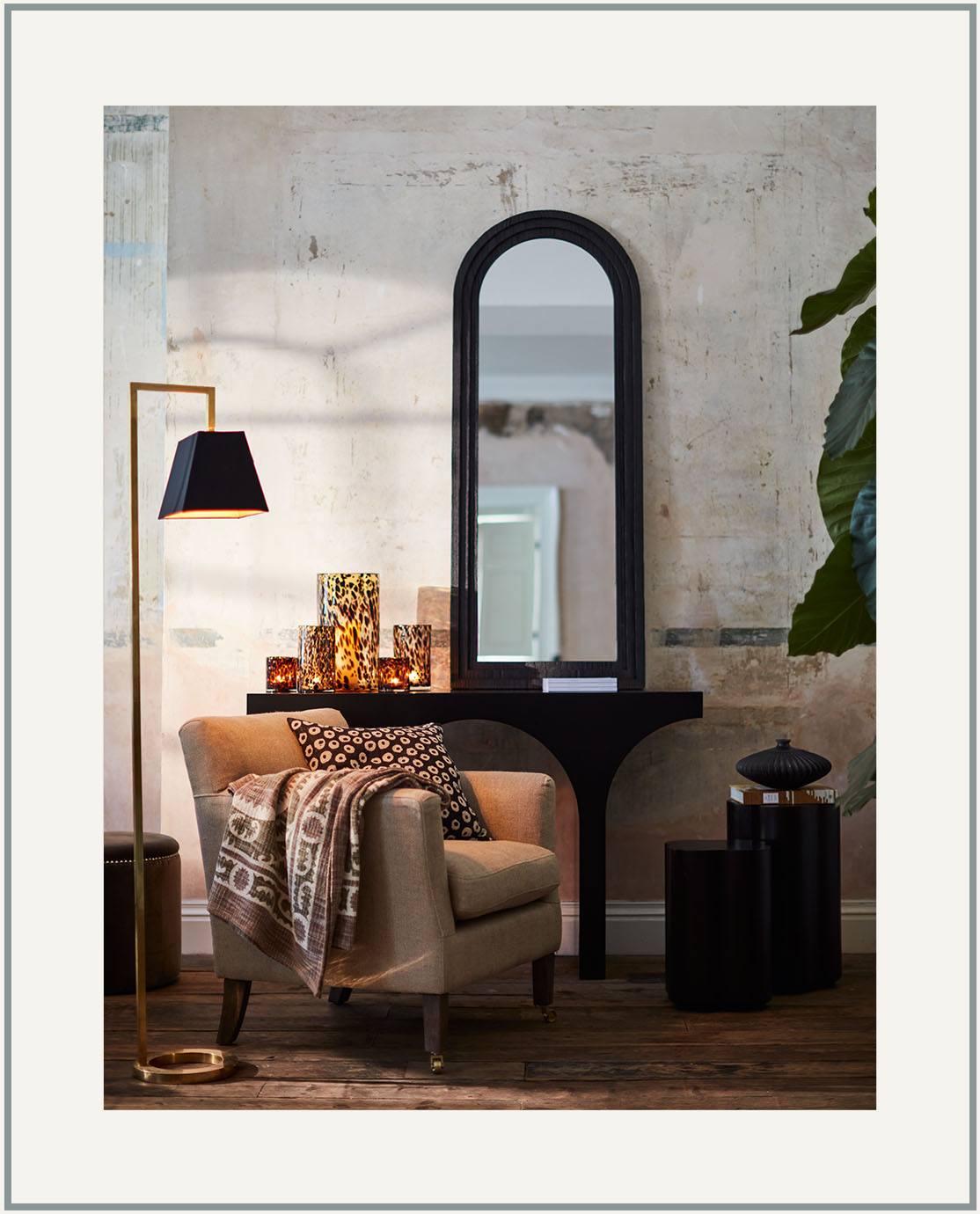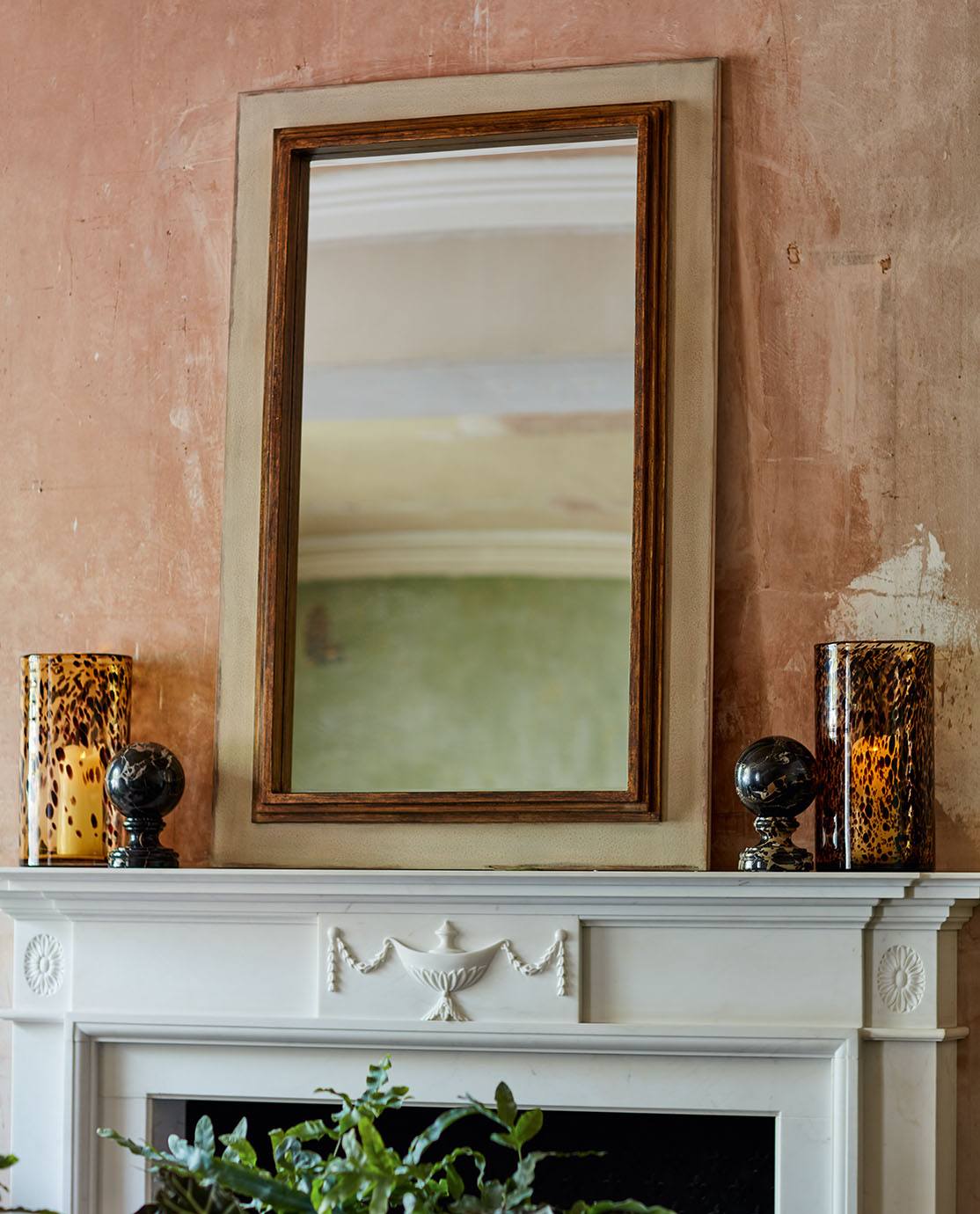 Make your Mirror a Window
In windowless rooms—typically, that's bathrooms—a mirror can make a world of difference; go big and choose a sizeable design to really maximize the luminosity and make the space feel bigger. Frameless mirrors are great tools in these instances—look for a design that fits your space from wall to wall to create a seamless look.
Another clever trick in darker areas of the home (think entryways) is to select a mirror that's designed to mimic the shape of a traditional window frame, such as our Ikkuna Mirror; this allows you to create the illusion of light spilling through a window.
Play Around with Shapes and Symmetry
Don't get hung up on practicality and function by sticking to traditional rectangular mirrors—there's lots of fun to be had (and conversations to be started) with less conventional shapes, such as our Tipperary and Quatrefolium designs.
Mirror placement and positioning are open to interpretation, too. Experiment, for example, by hanging a vertical mirror horizontally behind a bed, in place of a headboard. This is both surprising and impactful. And why not try framing a view? When used in pairs on either side of a window or doorway, mirrors create a sense of balance and harmony, reflecting the opposite side of the room front to back, as well as left to right.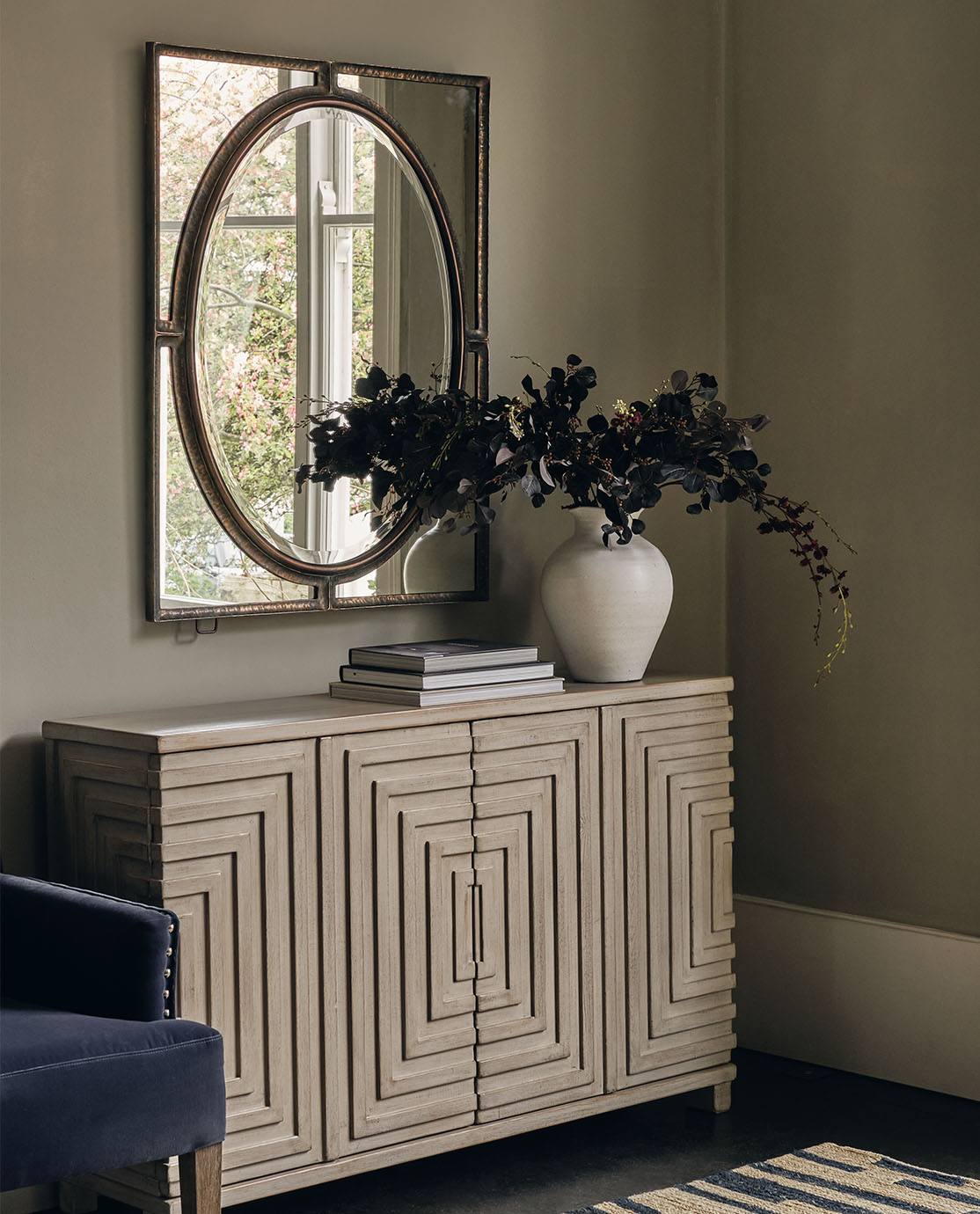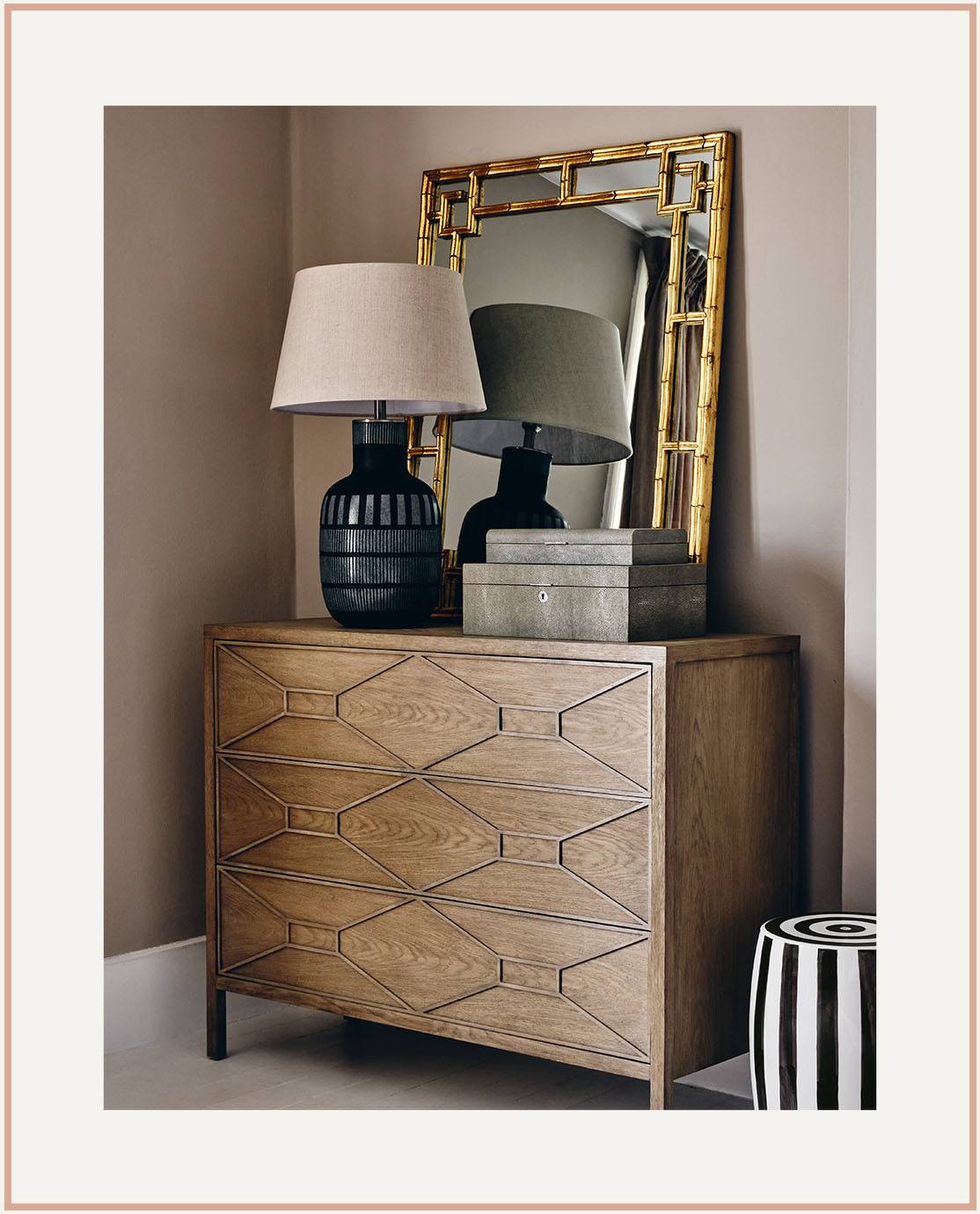 Add a Flourish with Mirrored Wall Art
A well-chosen piece of mirrored wall art can work overtime in a look, bouncing light and giving the illusion of more space, while also creating a focal point. Our Laurelin Mirror is hand-painted with gold leaf foiling, lending an elegant and elevated touch of luxury to any space.