It was while enjoying her honeymoon in Rajasthan, India, that former investment analyst Eshita Kabra-Davies first had her eyes opened to the environmental impact of the fashion industry. Noticing a huge amount of textile waste during her travels, she set about conceiving a sustainable alternative to throwaway fashion. By Rotation launched in 2019 as the UK's first peer-to-peer fashion rental service and app, offering a social platform for users to share not just their love of style, but the contents of their wardrobes too. Today the service boasts a community of 300,000 lenders and renters across the UK, who enjoy a communal wardrobe of 35,000 items from brands such as Reformation, Jacquemus, Rixo and Self Portrait. Famous 'Rotators' include Television Presenter Stacey Dooley and Olympic Athlete Dina Asher-Smith.
Having heard By Rotation's inspiring story, we were keen to discover more about Kabra-Davies' world; as firm believers that a person's home is a perfect reflection of who they are and what they love, we visited the entrepreneur's Marylebone apartment, armed with a list of quick-fire questions, to discover her home truths. Here, she shares the story of her home.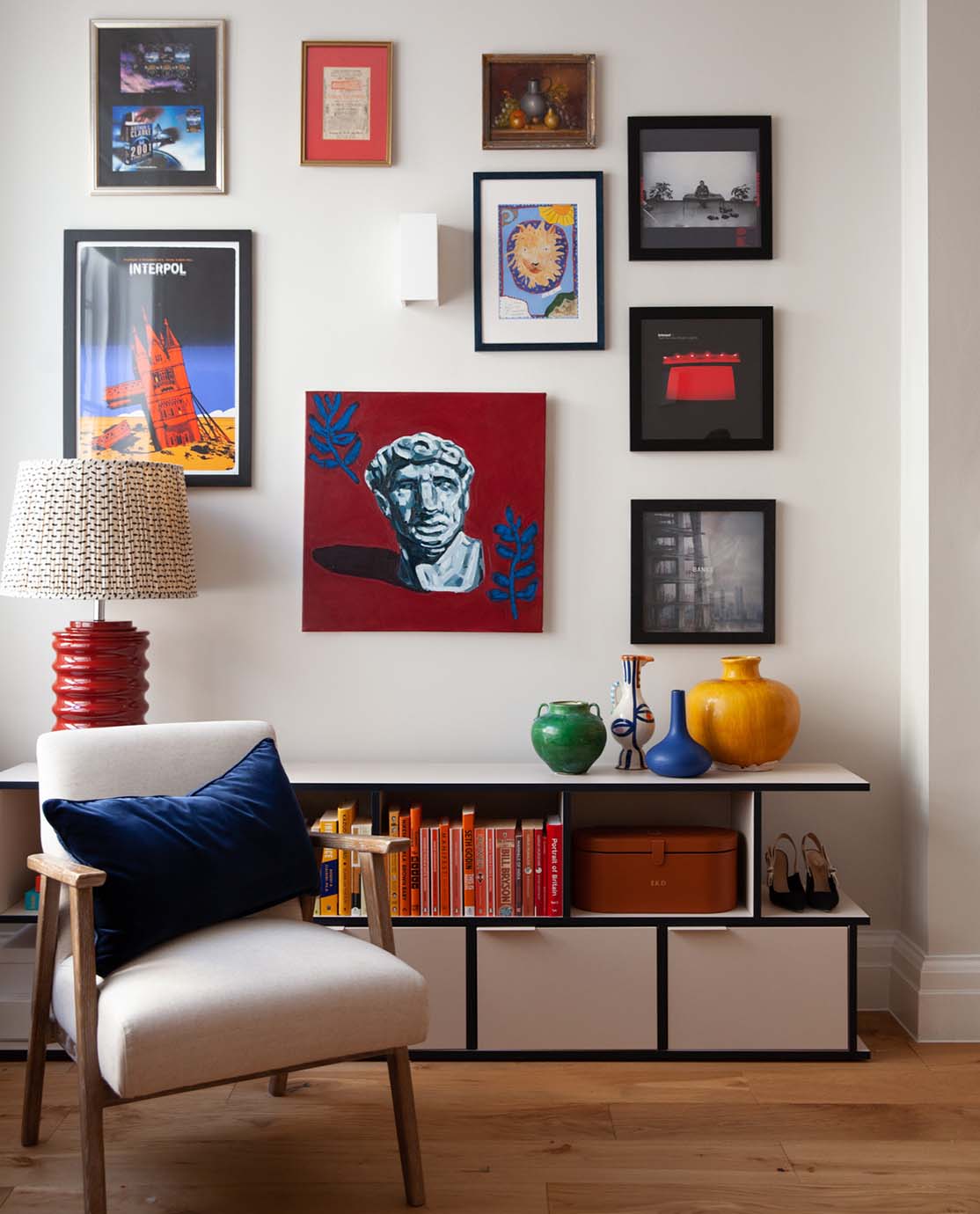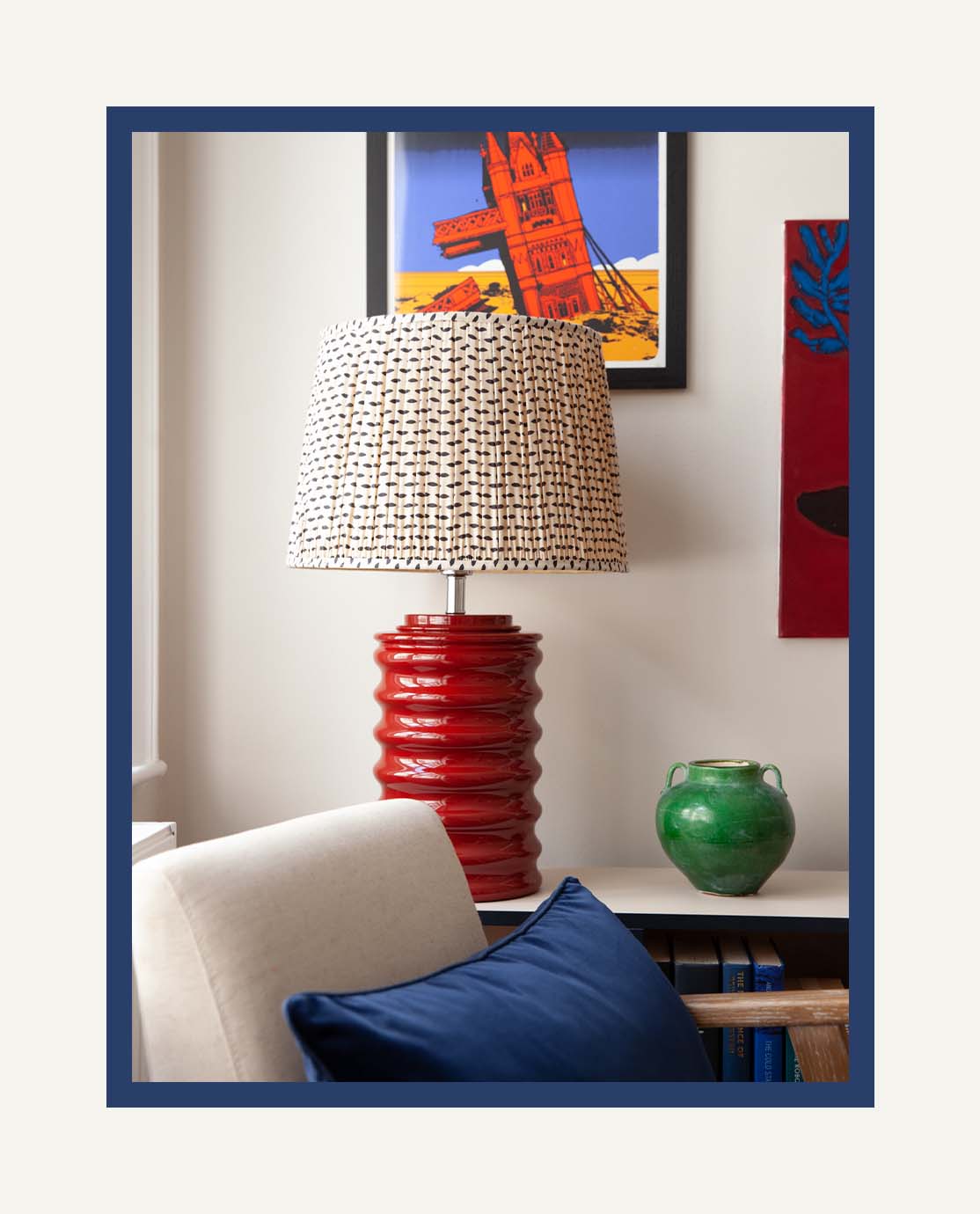 Best Way to Wake Up: Puppy kisses from my cavapoo Saffron.
Breakfast: I don't have breakfast. I'm doing intermittent fasting, so I usually eat between 11am and 9pm. Or sometimes if I'm out for a late dinner I'll do 12pm to10pm; you can choose the windows. I started doing it at the beginning of the year and I think it makes a difference; I feel better for it and I'm not snacking late at night anymore!
Caffeine Hit: Green tea.
Spot to Relax: Solo in my big armchair with Saffron in my lap.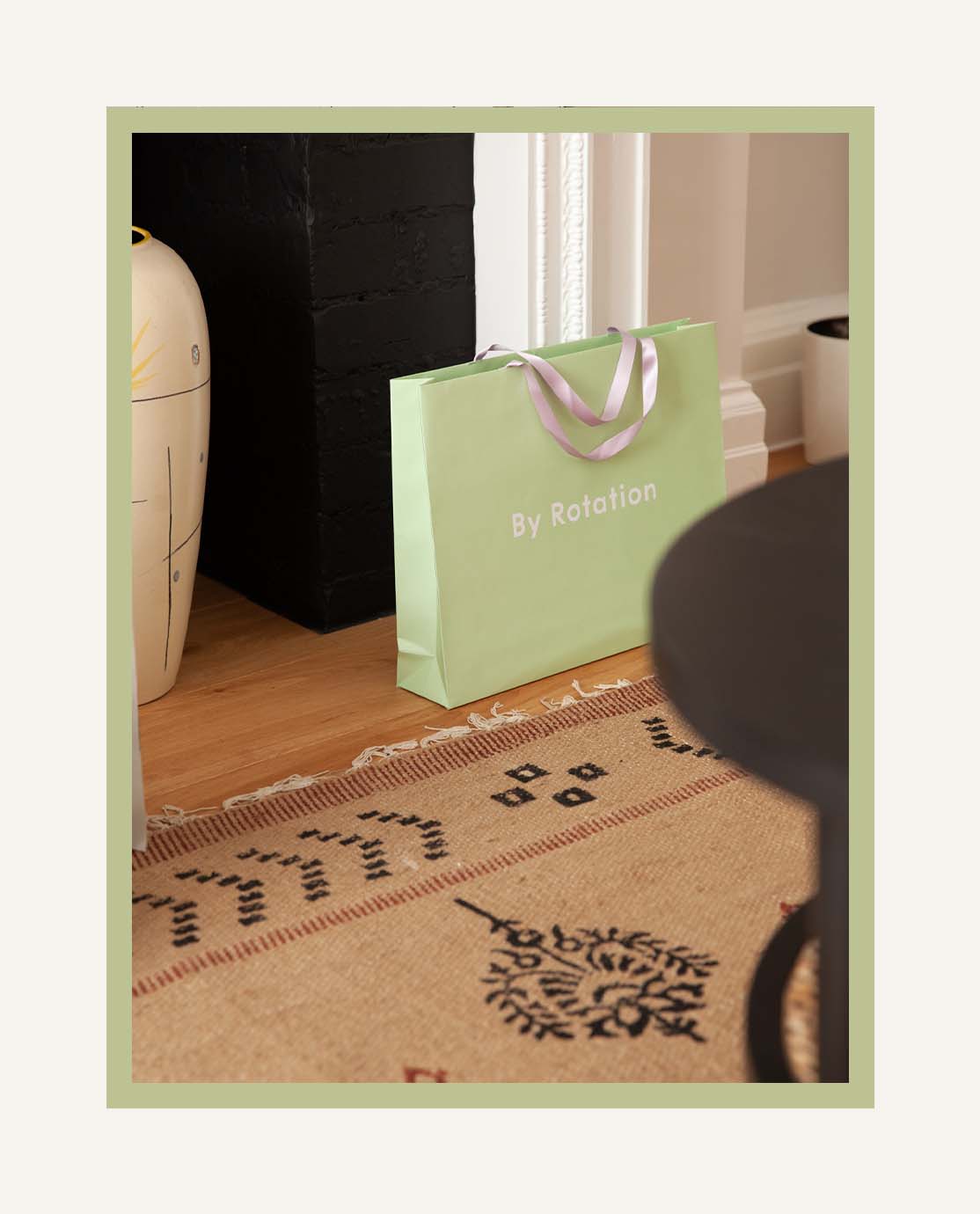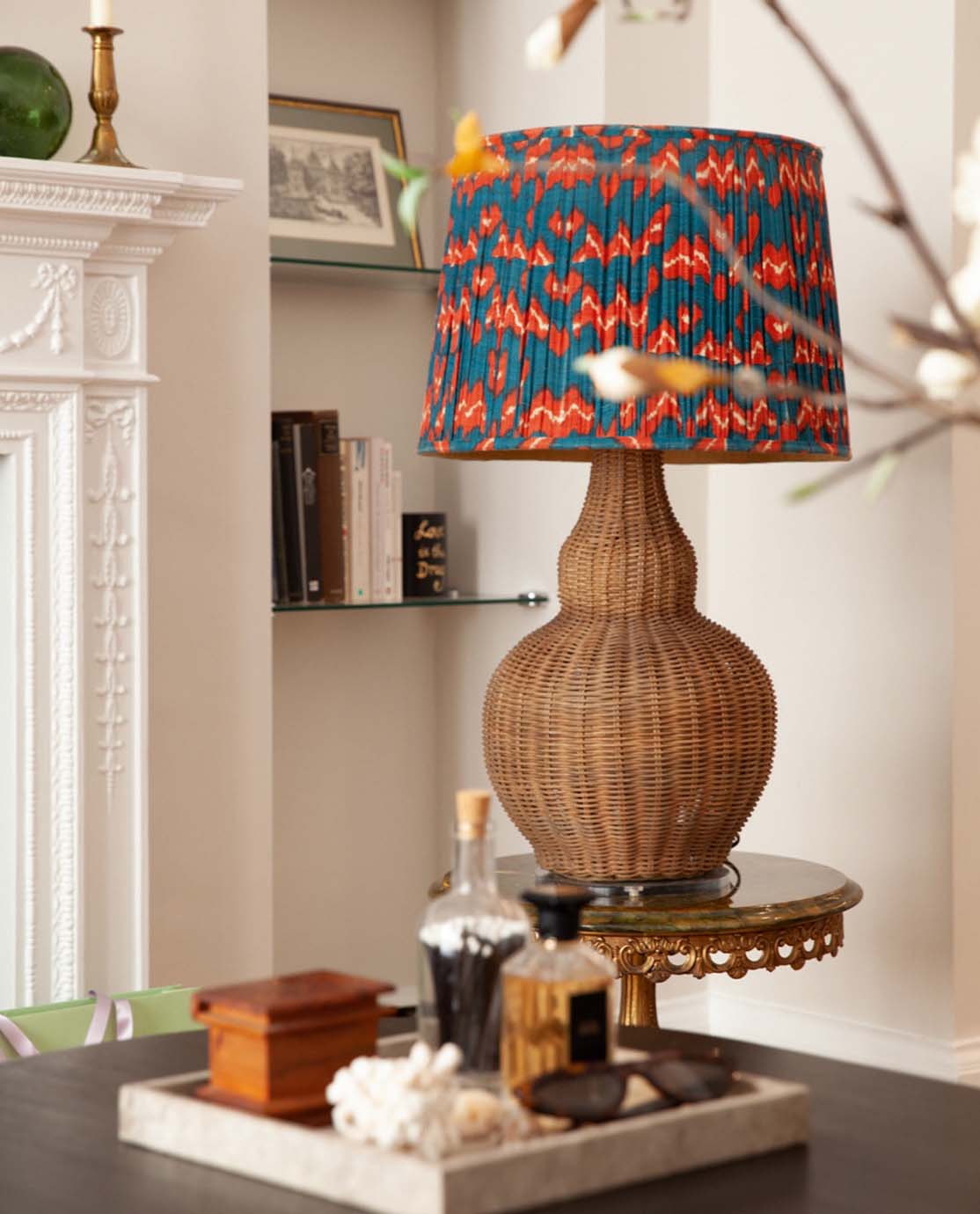 Workspace: Although there were positives to working from home, I just love being in the office. We have an open-plan office with 10 desks just around the corner and I'm really happy being there with my team, by the window. I like to be involved and know what's going on; I like for them to listen in on what I'm talking about too, it makes the team very aware of how the entire business is running.
Dinner Party Game: Truth or dare...
Dream Guest List: Charlize Theron, I respect her so much, and she's accomplished a lot beyond being an actor. Tom Riddle; I think he's a bit misunderstood and I feel I need to get into the crux of it. I like a bad boy. I want to save him, basically. Larry David – because he's just hilarious.
Takeaway: I love Keu [a London-based Vietnamese restaurant] – their banh mi are just so good.
Best Way to Greet Guests: With a glass of champagne.
6pm Cocktail: Gin martini.
Nightcap: A really peaty whisky, neat.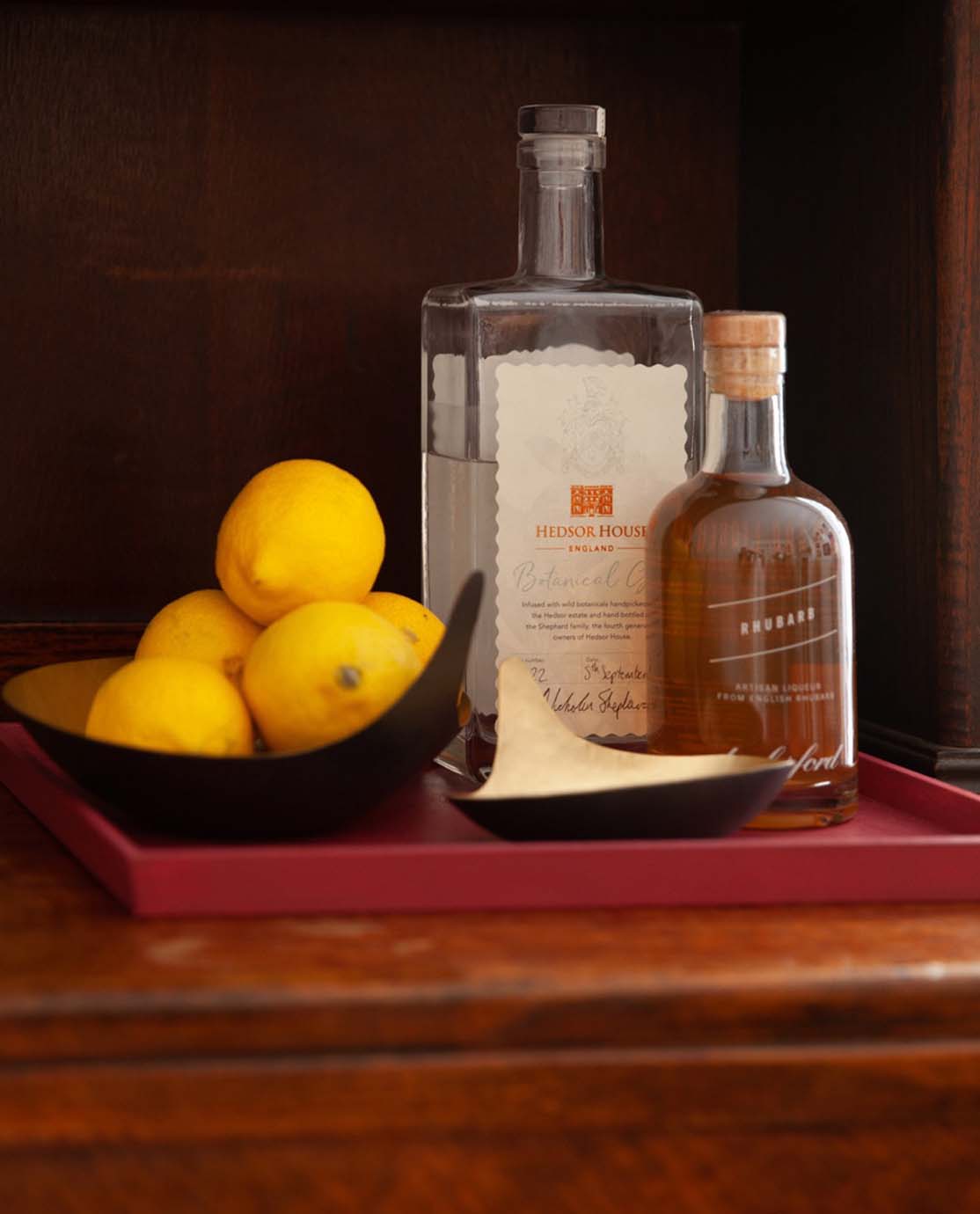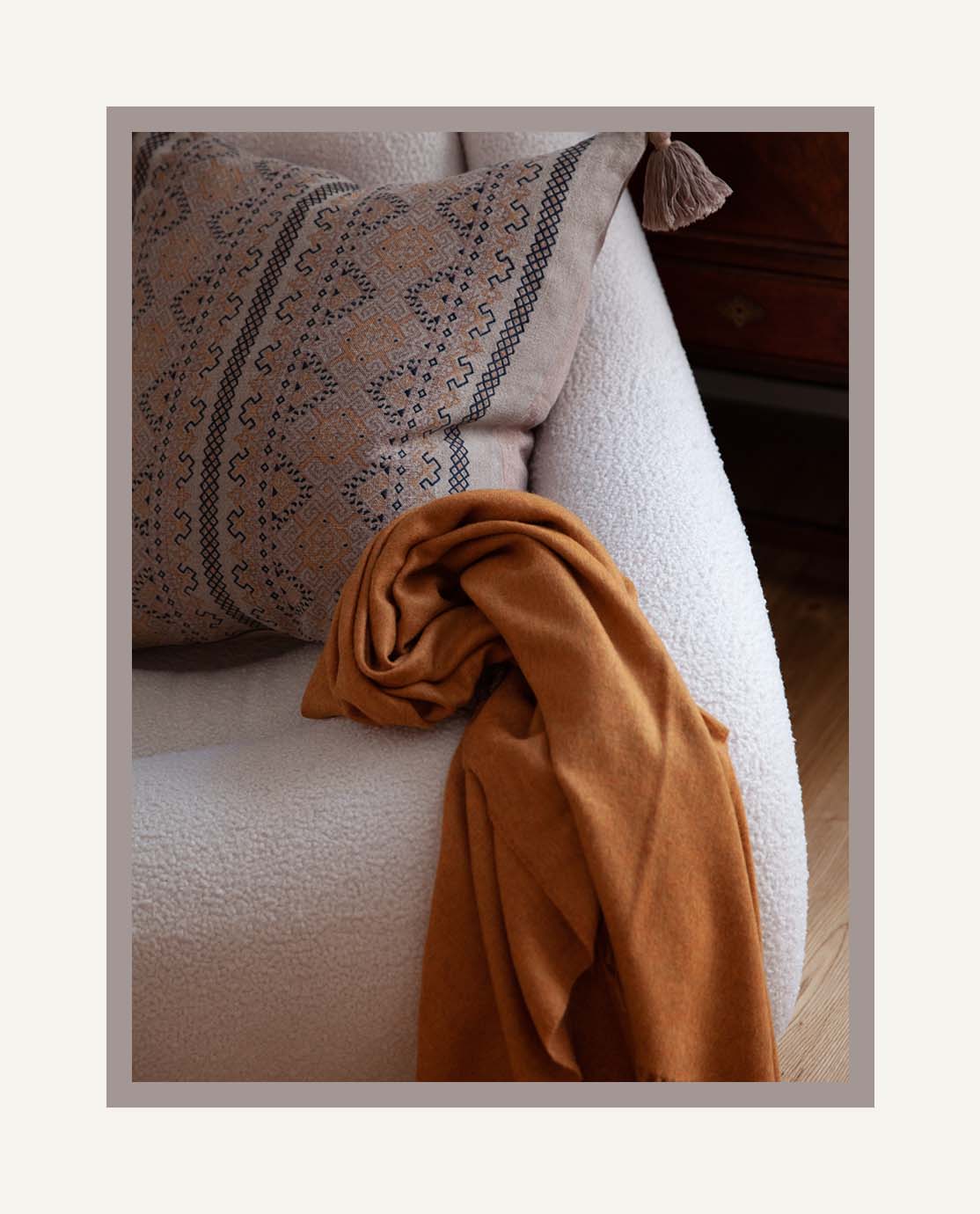 Night in Alone: Hanging out in my nightgown, with The Office (the US version) on in the background. Not very glamorous!
Pyjamas: Favourite pjs have to be Bocan Couture. I love to wear negligées with kimonos on top. I wear them out, too, with heels or boots in the winter.
Night-Time Routine: Sleep tea from T2; it really helps me as I do have difficulty sleeping. And This Works Deep Sleep Pillow Spray, it really does work! I always give Saffron his night-time biscuit from Lily's Kitchen – he's obsessed with it; he'll stare at me until he gets it. Oh, and the Estée Lauder Advanced Night Repair serum.
Scent: Do Son by Diptyque.
Reading Nook: By the pool or on the beach, to be honest. That's my vibe.
Framed Photograph: Of my family, I don't get to see them that much as they're in Singapore and New York.
Colour Palette: Primary colours; they're so fun.