Is there a room that works harder than the sitting room? A place to relax, a place to entertain and, in many cases, the first place you see when you enter a home, a sitting room must be comfortable and presentable in equal parts. Creating a space that can cater just as easily to a cocktail party as it can a Sunday night boxset binge does, however, require a thoughtful and informed design – which is why we've turned to the experts for advice. No strangers to a design conundrum, Antoni Roig and Sarina Hawkins, two of OKA's specialist interior designers, are well-versed in creating beautiful living spaces that strike the balance between form and function. Here, they share some of their trade secrets.
Consider the room's function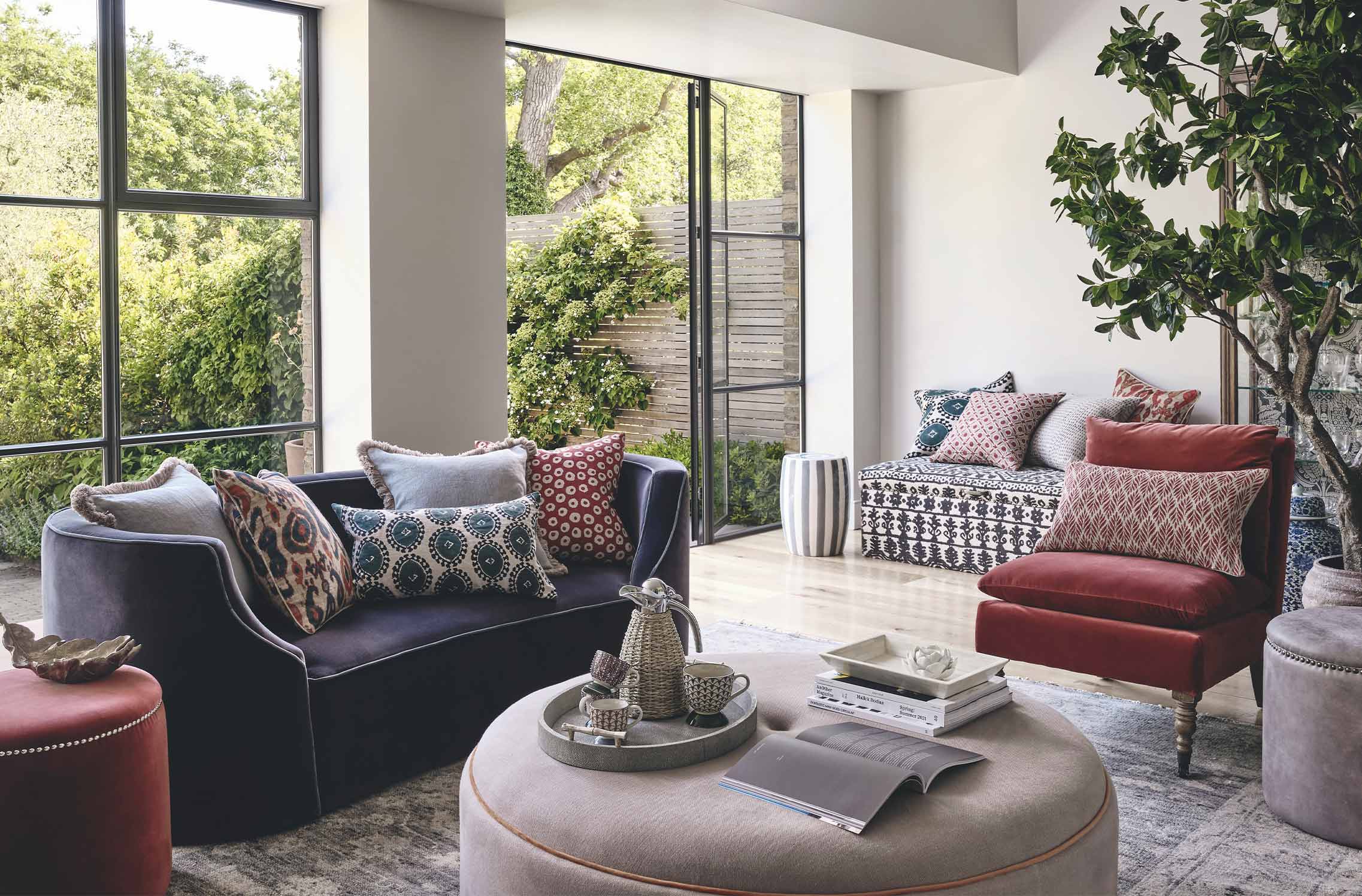 You'd be forgiven for wanting to jump straight to paint swatches and colour schemes when designing your perfect sitting room, but before you decide anything – the layout, the furniture or the décor – you have to think about how many people you want the room to cater for. "At OKA, we promote looks and style, but practicality always comes first," says Roig. "We have to make sure everything works together and, in order to do that, it's important to understand who will use the room and how." When designing sitting room layouts for his clients, Roig's first port of call is always the seating. Consider how many people you would like to use the room, and how would you like them to be seated – is one sofa enough or will you need two? Will the room require armchairs and, if so, how many?
The number of chairs you need will come down to the size of the space you're working with, as well as the room's primary purpose, says Hawkins. "Each sitting room is different. Do you want it to be a formal sitting room or a comfortable family room [that works] with lots of children and dogs? That will define the whole room; once you know that, you can decide how many people you want to seat, and build the room around that."
Think practically when positioning furniture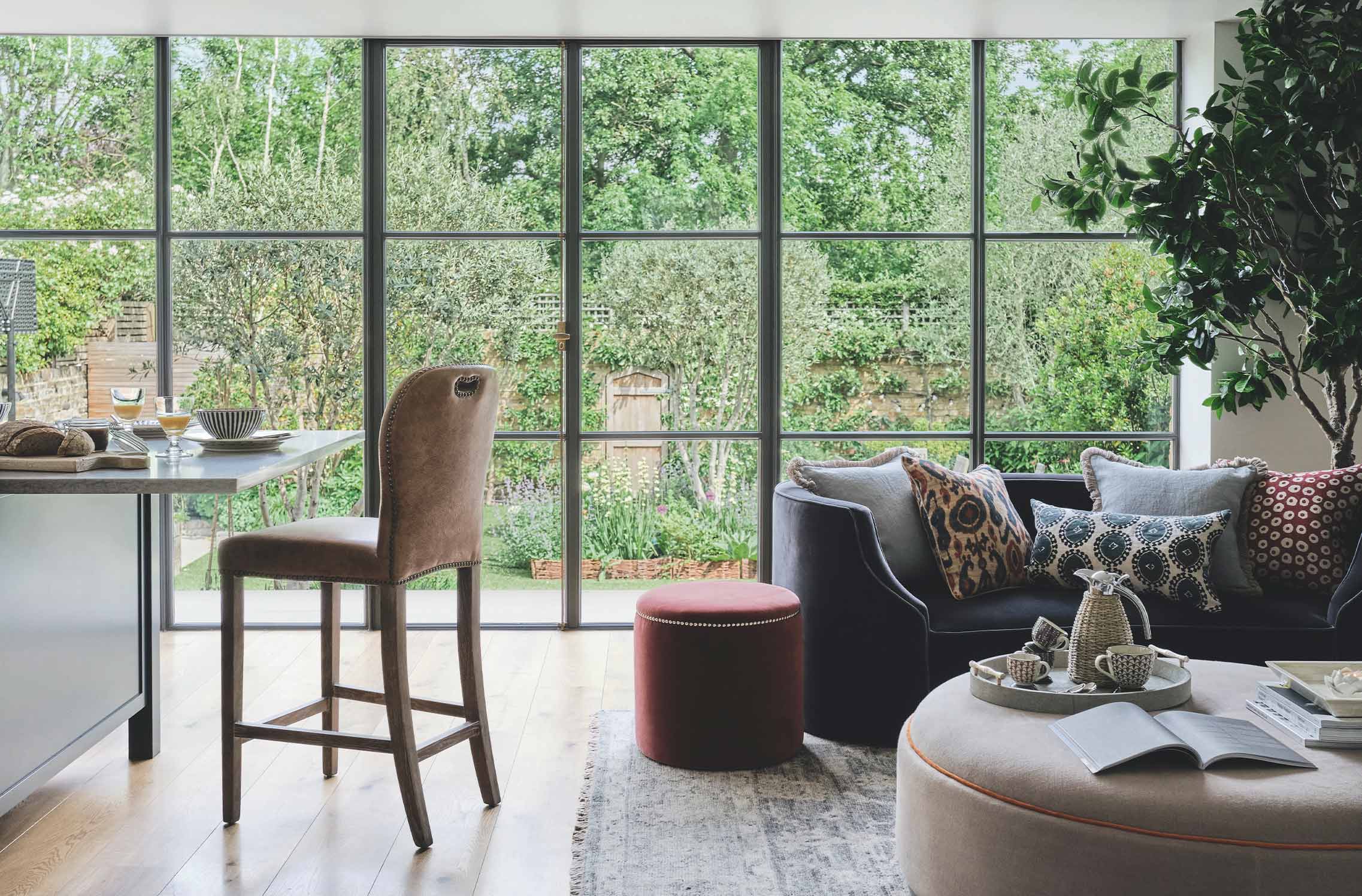 Functionality and comfort should take precedence when it comes to planning the layout of your sitting room. Plugs, doorways and fixed pieces of furniture will likely determine the configuration of the room, but it's important to ensure enough space is left for movement too. "Make sure there's a nice flow throughout the room," Hawkins says. "You have to be able to move in and around the furniture; you don't want things to be too close together. There needs to be a nice flow and harmony throughout the space."
Lighting is another key consideration. "Make sure every single angle of the room has appropriate lighting," Roig advises. This can be cleverly enhanced at the decorating stage using lamps, but both designers agree that maximising natural light will truly elevate a room. "Natural light in a room is key," says Hawkins. "Never underestimate how it will dictate the layout." More than being simply aesthetically pleasing, natural lighting is a mood booster, increasing happiness and productivity, so it's worth taking into consideration. Angle your furniture towards any windows and consider using brighter colours and mirrored accents to make the room feel as airy and open as possible.
Choose a rug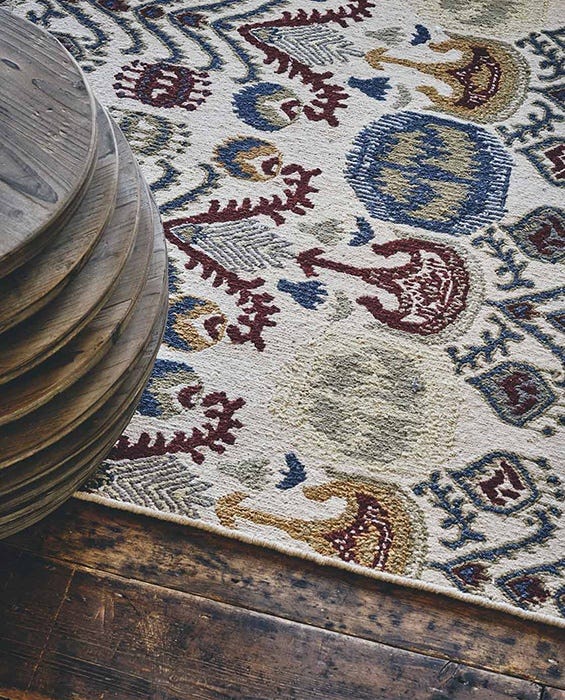 It might not be the most obvious place to begin when furnishing a sitting room but, after honing in on the initial layout, for Roig a rug is always the starting point of a room's design; it sets the tone for the space and helps to narrow down your choices for furniture and décor. "After I plan the layout of a room, I always start my design with a rug," explains Roig. "The rug can change everything. Take our Valois design, for example; you can use that and, instantly, it's a decadent room. But use the Hatton rug instead, and suddenly you're moving in a very different direction. A rug really sets the mood for a space and gives you an idea of what the final result will be – its tones will determine which way you're going to go with soft furnishings, lamps and lampshades."
"The rug anchors the entire space," agrees Hawkins. "I always start with the rug and build from there." Need some help deciding which one to choose? Check out our guide to buying the perfect rug, with tips on selecting for size, shape and material.
Think long-term when selecting décor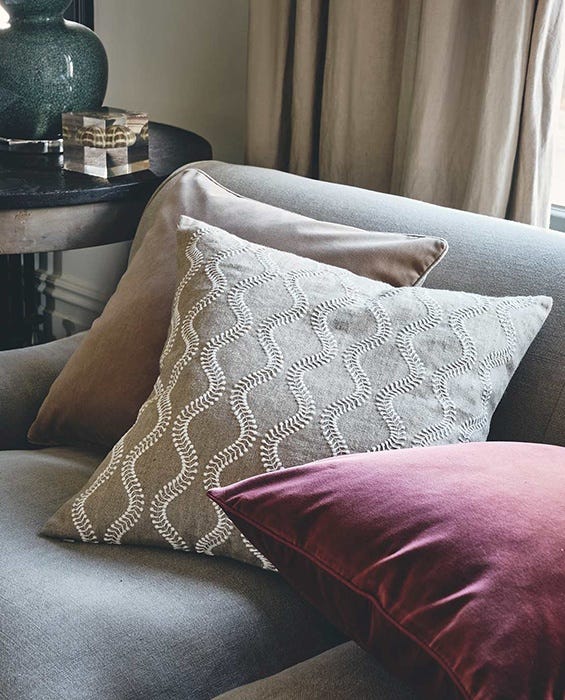 As tempting as it may be to jump on the millennial-pink bandwagon, Hawkins and Roig warn of committing too much to fleeting trends. Making subtle nods with soft furnishings is an easy, and far more economical, way to tap into the latest fads. "The way I do most of my sitting rooms, and most of my designs, is to keep the core furniture quite versatile," Hawkins says. "If you're trend-led, stick to accessories or soft-furnishings that you can swap out. If a client likes their pinks or a certain pattern that's on trend, I inject that with cushions and lampshades, because you can change them. It's much cheaper to do that than to change upholstered sofas and footstools."
Likewise, Roig advises keeping Britain's temperamental weather in mind when decorating, as different seasons will affect how a room looks and feels. "We try to help our clients project a vision; in a year, will they still want to live there?" Explains Roig. "Try to understand the changing seasons; you have to live with your colour scheme all year round – in winter a bright summer look will feel cold. People make that mistake a lot."
Dare to be bold with the finishing touches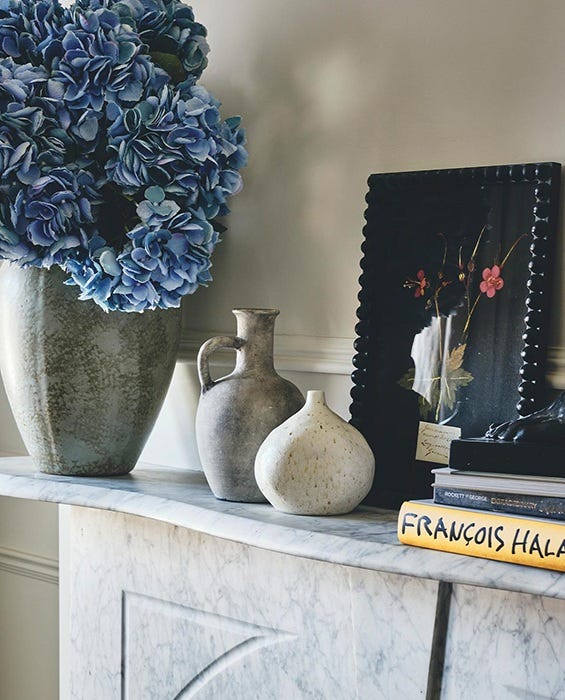 Just as soft furnishings provide the opportunity to tap into trends, other décor, such as artworks and decorative objects, gives you the chance to get creative and express your personality. "People usually play it safe with the main furniture, and it's hard to go from one extreme to the other. But this is your chance to be bold," explains Hawkins. "Always add something that might seem unusual, but that will draw your eye, so you go into a room and never forget it – a sculpture or an accessory, for instance."
"At OKA, we often try to inspire by doing something crazy or creative with our room sets, such as upholstering a headboard with a rug – and why not?" adds Roig. "If you fancy it, just do it. There are no rules."