It's an unwritten rule that us Brits must spend the majority of Christmas Day – or, indeed, December – happily inebriated. Our love of a good drink reaches new heights during the celebratory season, when festivities, coupled with the impending threat of Dry January, give us an excuse to raise more toasts than we care to count. If you're hosting this Christmas and want to treat your guests to a tipple with a difference, why not trade traditional mulled wine for cocktails that mirror the merriment of the season? These festive fusions are easy to make – just pour into your best glassware and serve with a side of Yuletide cheer.
A medley of winter flavours, this Honey Rum Fizz cocktail combines the crisp sweetness of apple juice with warming rum, honey and – in the spirit of celebrating – prosecco. Best served in a tumbler glass with a slice of apple and a sprig of mint, this is the perfect drink with which to raise a toast.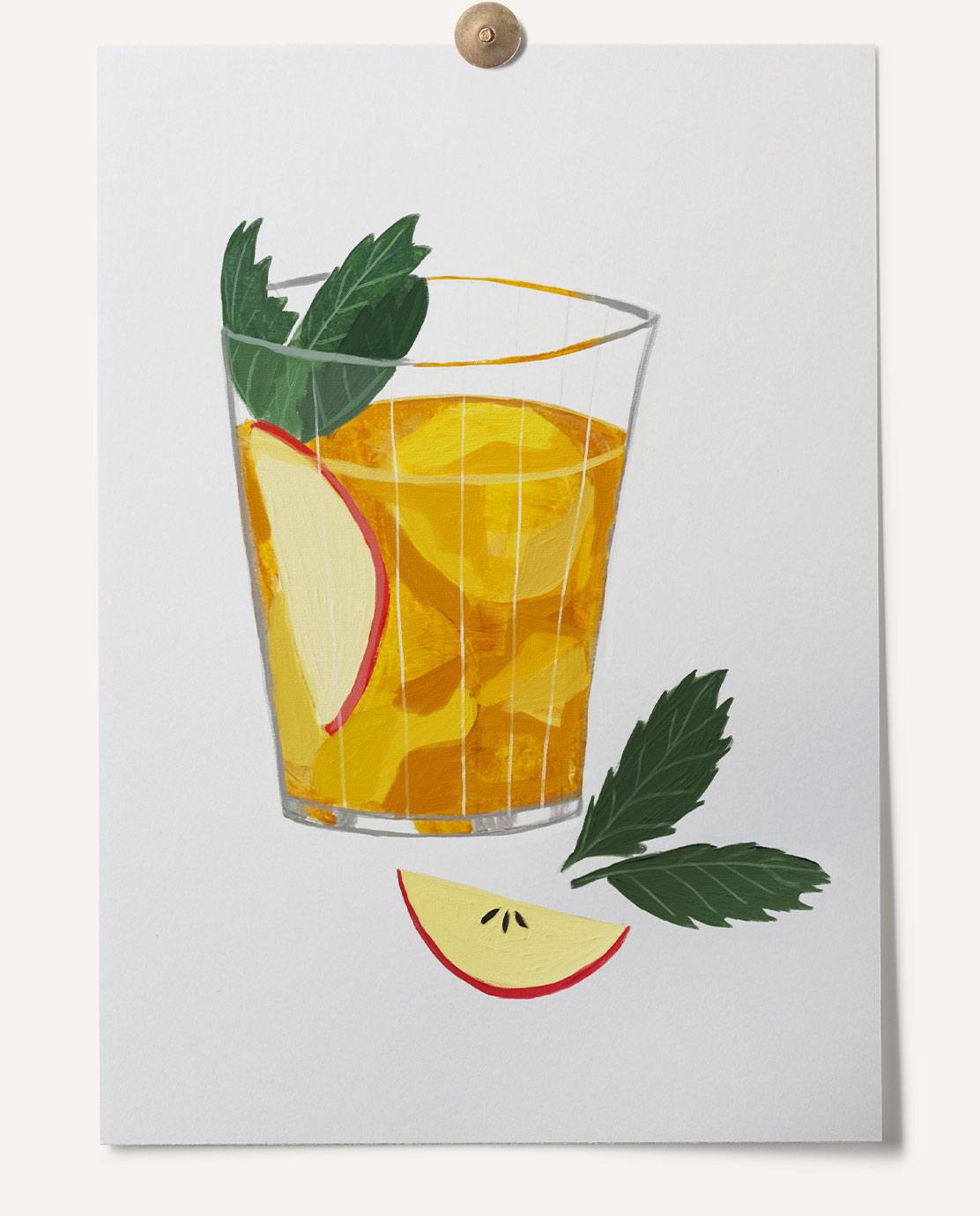 Ingredients
60ml dark rum
40ml cloudy apple juice
60ml prosecco
60ml clear honey
Ice
Apple slice and mint for garnish (optional)
Method
1. Combine the honey and 120ml of water in a small bowl and stir until dissolved.
2. Combine the rum, apple juice and half the honey mixture into a cocktail shaker (you can save the rest for your next cocktail). Add ice and shake for 30 seconds, or until cold.
3. Strain into a tumbler glass, top with prosecco and garnish with apple and mint.
Cranberry tends to steal the fruity spotlight during the festive season, but for a different sugar hit this Christmas let the saccharine cherry shine. With bitter-sweet amaro and the light fizz of lambrusco, this cocktail gives a grown-up twist on cherry cola – the perfect digestif when there's no room left for dessert.
Ingredients
40ml amaro
85ml lambrusco
Cherry soda
Ice
1 maraschino cherry (optional)
Method
1. Pour the amaro and lambrusco into a tumbler glass, over ice.
2. Top with cherry soda and stir to combine.
3. Garnish with a maraschino cherry.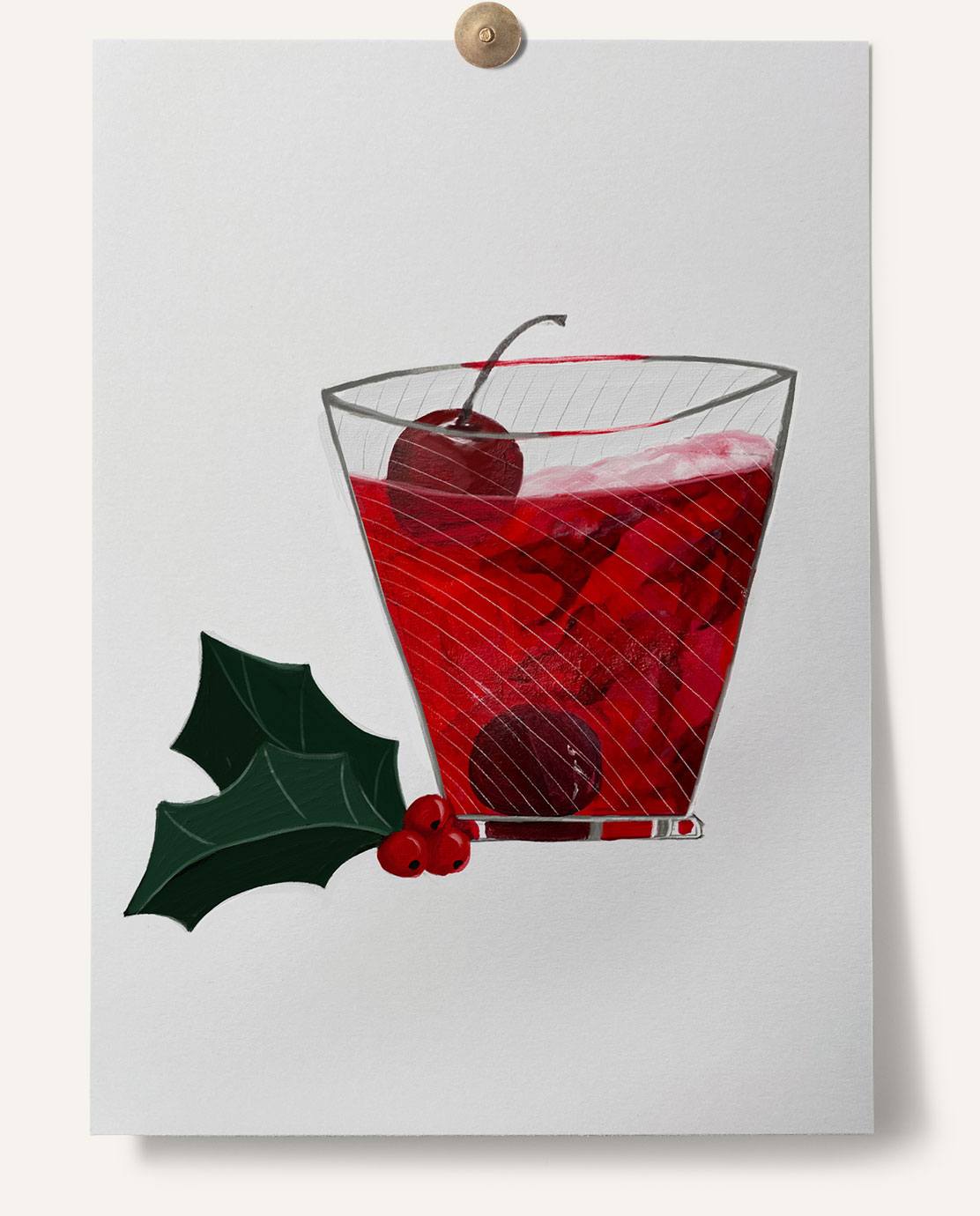 This Mezcal Sour recipe may defy traditional festive flavours but, with tangy lemon juice and a sweet shot of agave syrup, it packs a mighty punch. Serve in a cocktail glass and garnish with lemon peel and a splash of bitters for decoration.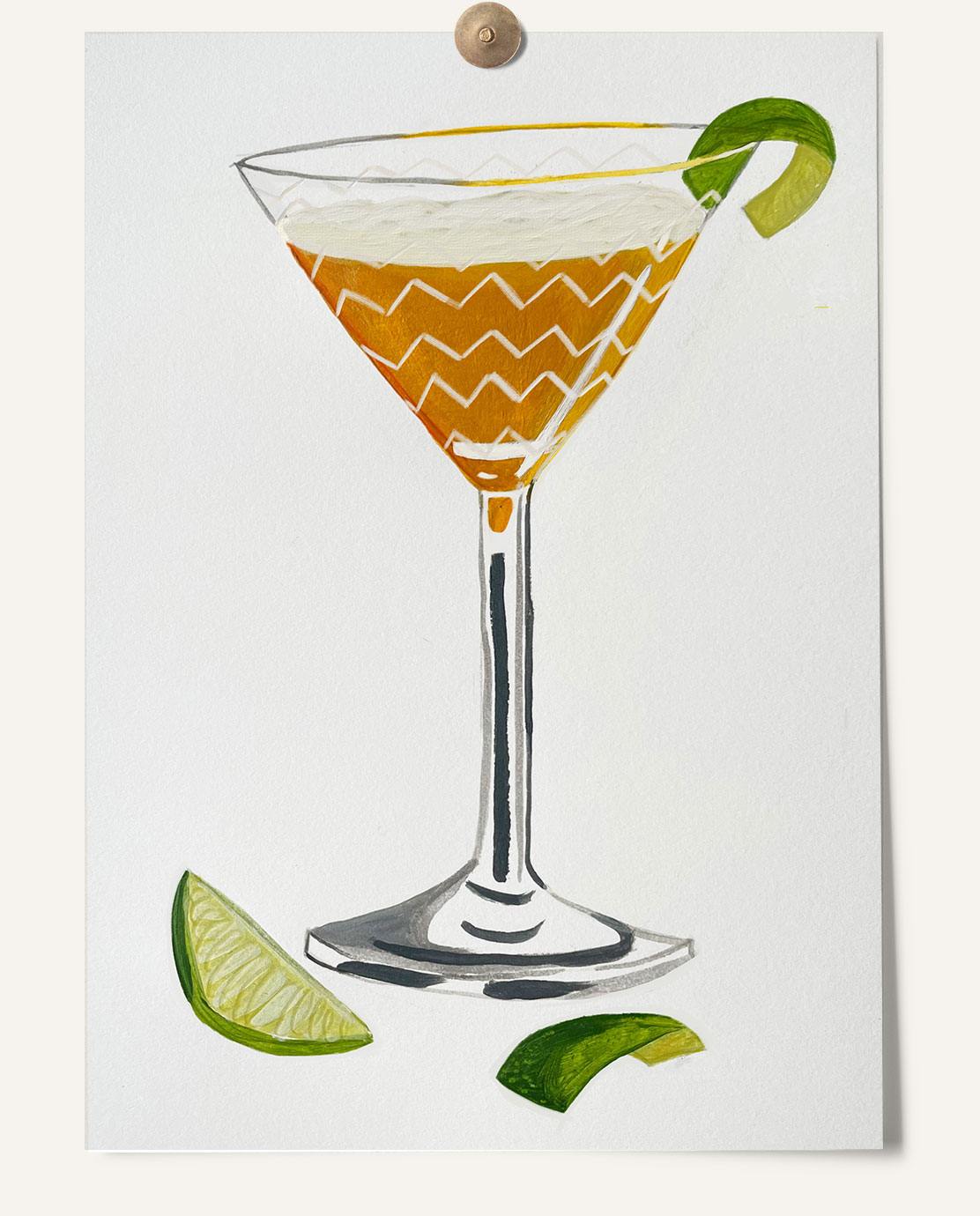 Ingredients
50ml mezcal
1 egg white
40ml lemon juice
1tsp agave syrup
Ice
Lemon peel and splash of bitters, to garnish
Method
1. Combine the mezcal, lemon juice, egg white and agave syrup in a cocktail shaker and shake for about 20 seconds, or until the mixture is frothy.
2. Fill the shaker with ice and continue shaking for 30 seconds.
3. Strain into a cocktail glass and garnish with a few dashes of bitters and a strip of lemon peel.