At OKA, we're firm believers that a rug can not only complete a room, but start it. A true centrepiece, you can use a rug design as inspiration for the rest of the space, taking cues from its colour, pattern and texture for a cohesive finish. The difficult part, of course, is selecting a design in the first place. How exactly do you choose the perfect rug when you know that there's more to consider than simply the pattern on its surface? Size, material, pile and shape are also important factors. Not sure where to begin? Keep reading for our tips on how to choose the perfect rug for your home and the essential things to think about.
Rug Size
Before you even think of buying a rug, you need to know how much floor space you've got to play with. It's not a simple case of measuring the length and width of the whole room, though – you need to take note of any fixtures and fittings that might get in the way of a floor covering, such as fireplaces, plug sockets and floor grilles. You'll also need to pay close attention to doorways and directional door swings (as the door itself may not clear the height of a rug if one is placed nearby).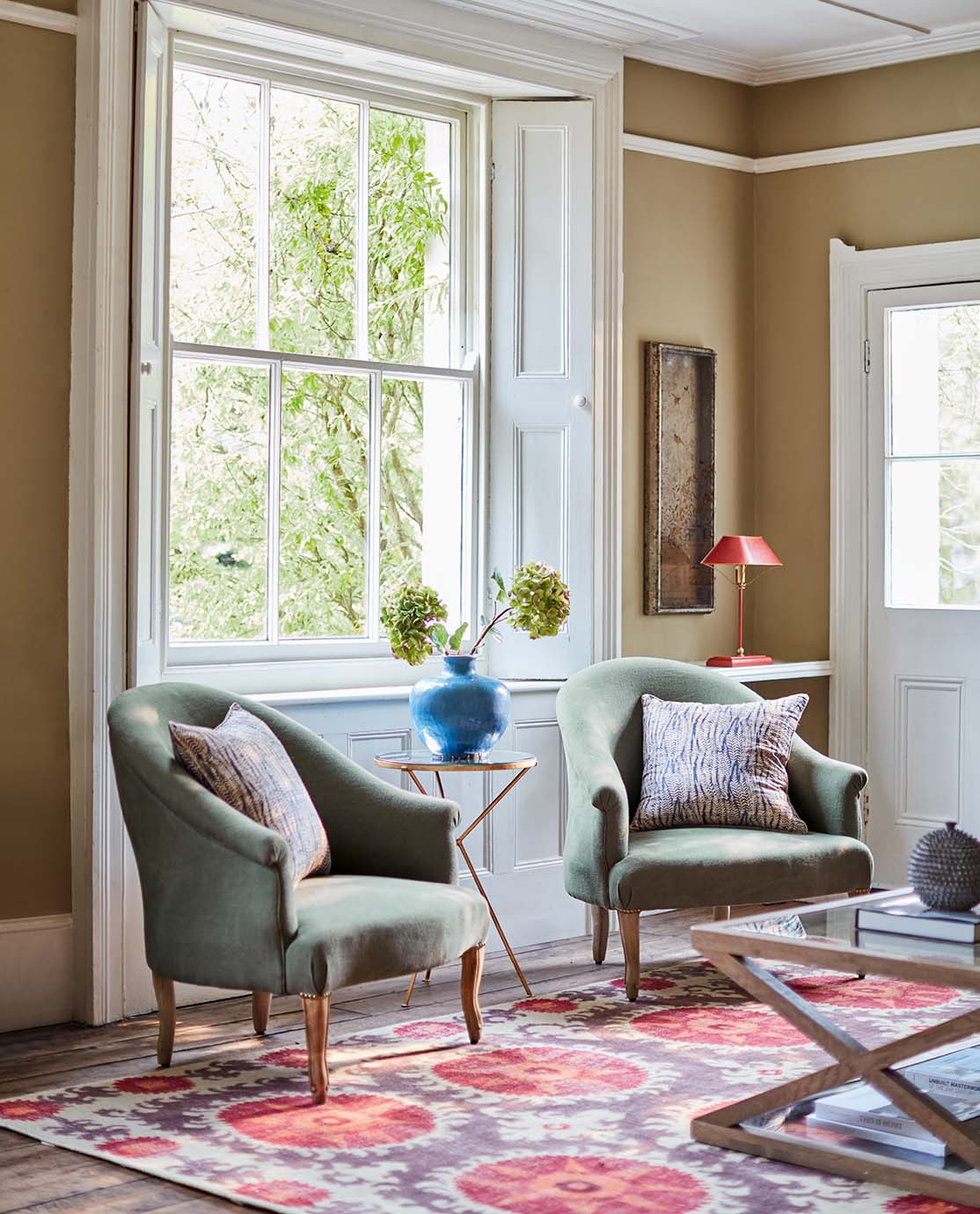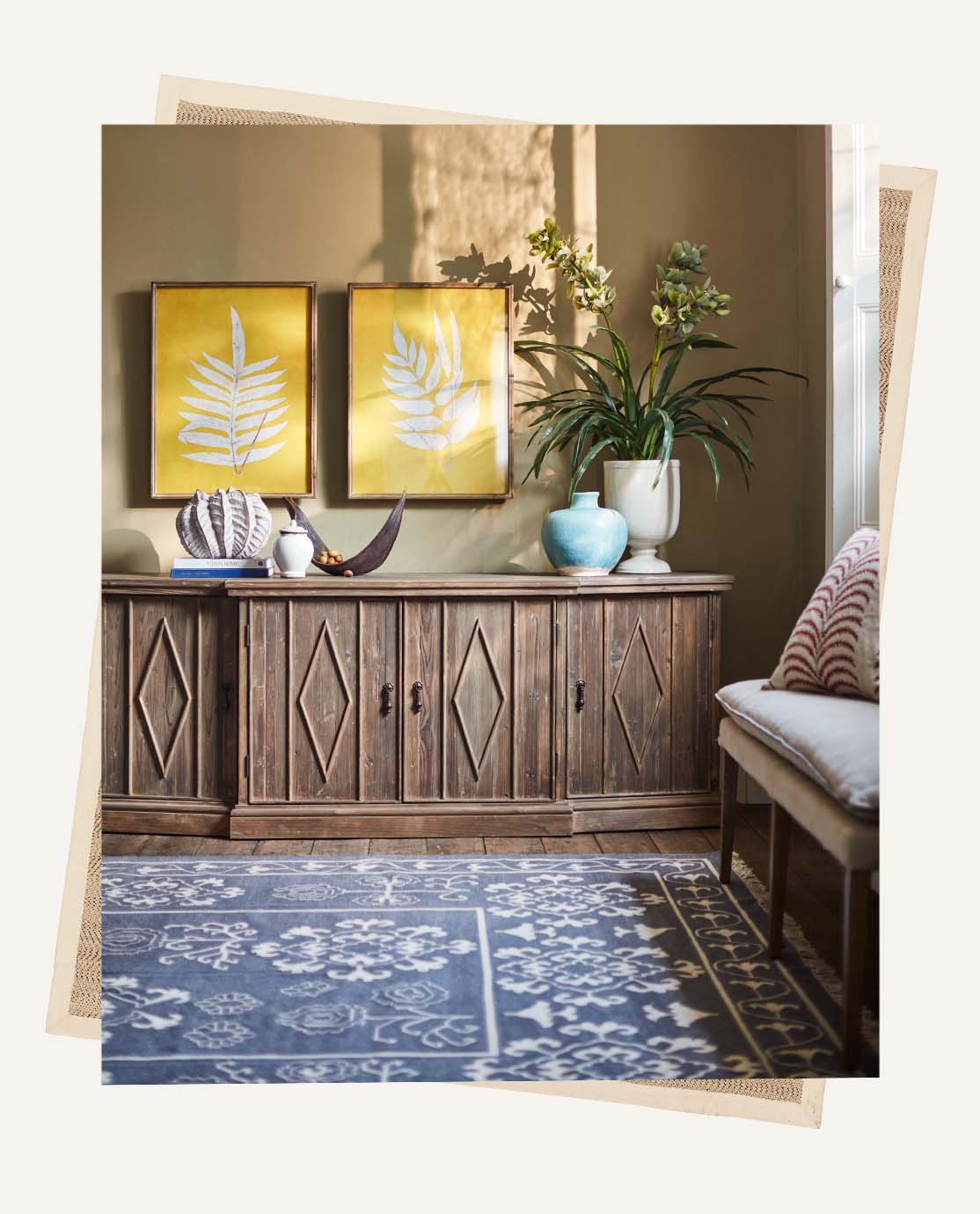 Whichever room you're planning to upgrade, try to avoid the "floating rug" phenomenon, whereby a rug sits in the centre of a space without coming into contact with a single piece of furniture. The result is a room where the floor covering appears disconnected from all the other elements – the opposite of what we are trying to achieve. One common way to gauge the ideal size of your rug is to measure around the periphery of your central furniture; doing this ensures all four feet of a piece of furniture will come into contact with the rug's surface, enhancing the feeling of a scheme being a complete, considered design.
Finally, think about movement around the room; your rug should be sized to either completely cover the perimeter of the walkway around your furnished space, or leave enough of the floor exposed to circle it with an even gait – we're looking to avoid an unbalanced one-foot-on, one-foot-off situation.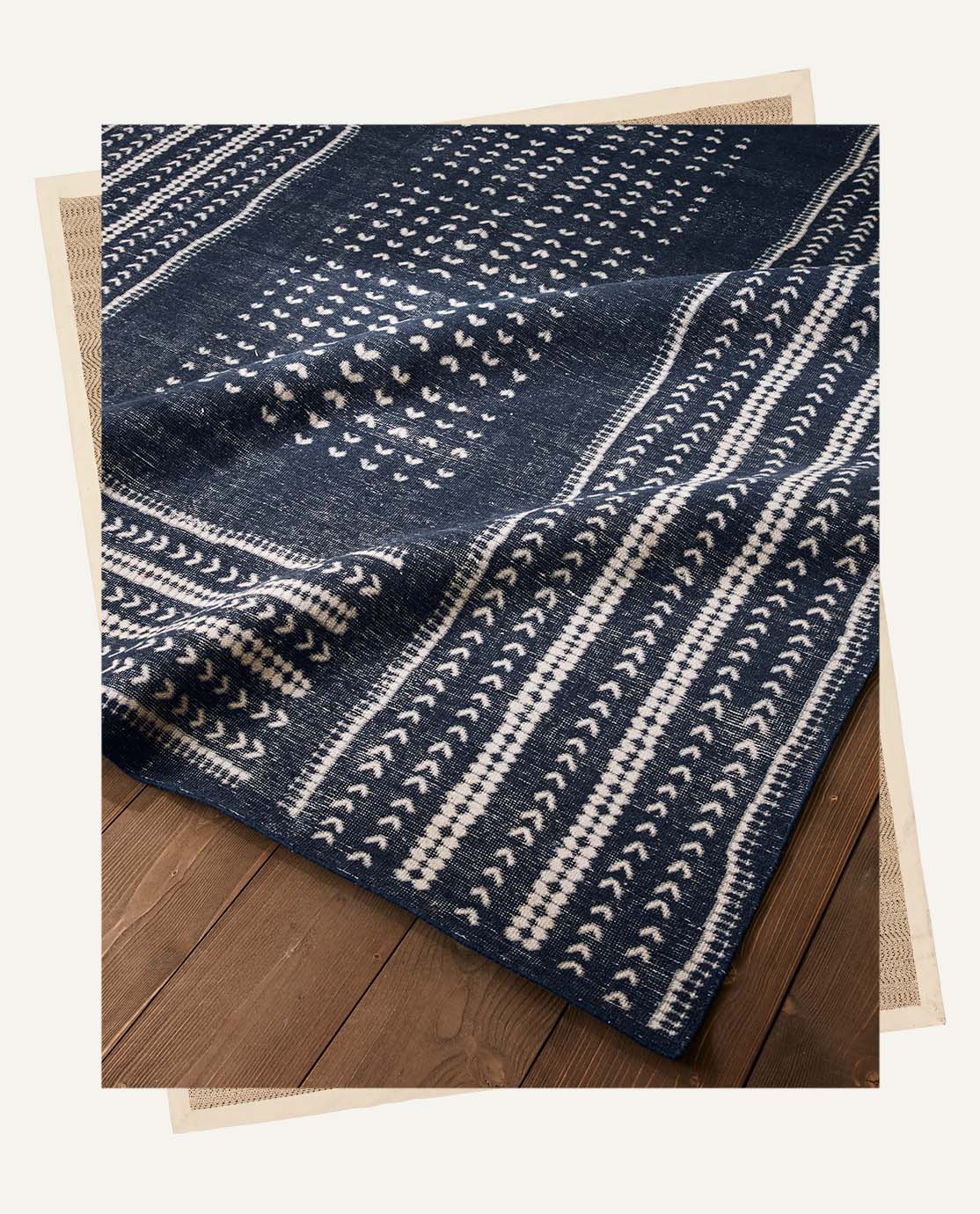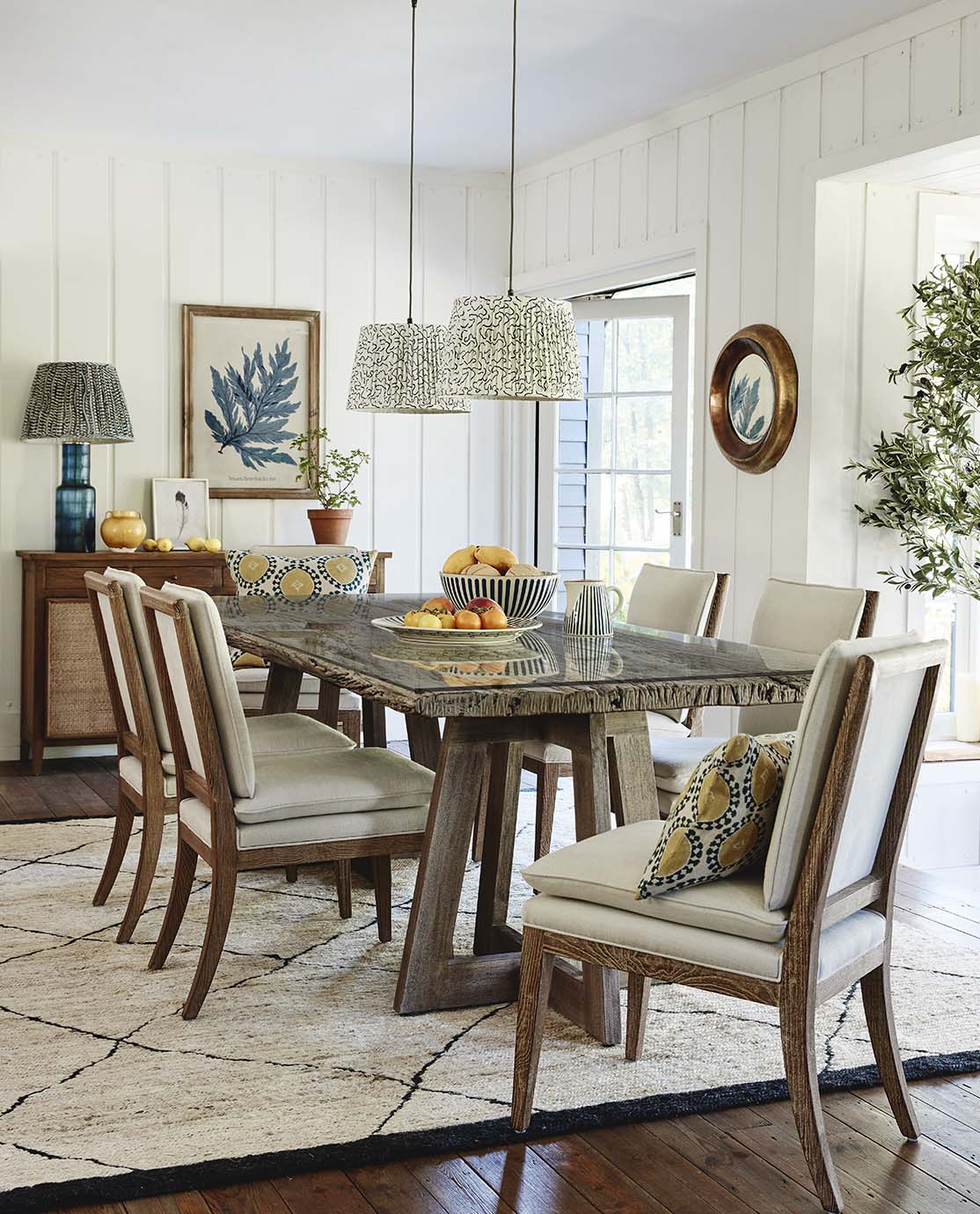 Materials
The comfort and durability of your rug is determined by the type of material it's made from, so it's worth spending time thinking about what you want and need. For example, consider your lifestyle and how often you intend to use the room where your rug will be placed – well-used rooms with lots of footfall will require a more durable material, as will homes with children and pets. To help you further, we've outlined some of the benefits of the most popular rug materials.
● Wool. An enduring favourite, thanks – in part – to its versatility, wool rugs are consistently soft underfoot and, if cared for properly, can endure for decades. Designs range from thin, flat weaves to thick shag piles.
● Cotton and Linen. Natural fibres such as these may be less durable, but they are more affordable and far easier to clean than other materials – some cotton rugs can even be put in the washing machine.
● Jute. This coarse fibre is less plush but extremely hard-wearing, meaning this is an ideal material for kitchens or hallways.
● Silk. One of the most expensive styles of rug you can buy, for good reason: silk designs are often intricately woven. However, as this luxurious material requires professional cleaning and can wear easily if overused, we'd recommend you avoid placing this style of rug in areas of the home that experience a lot of foot traffic.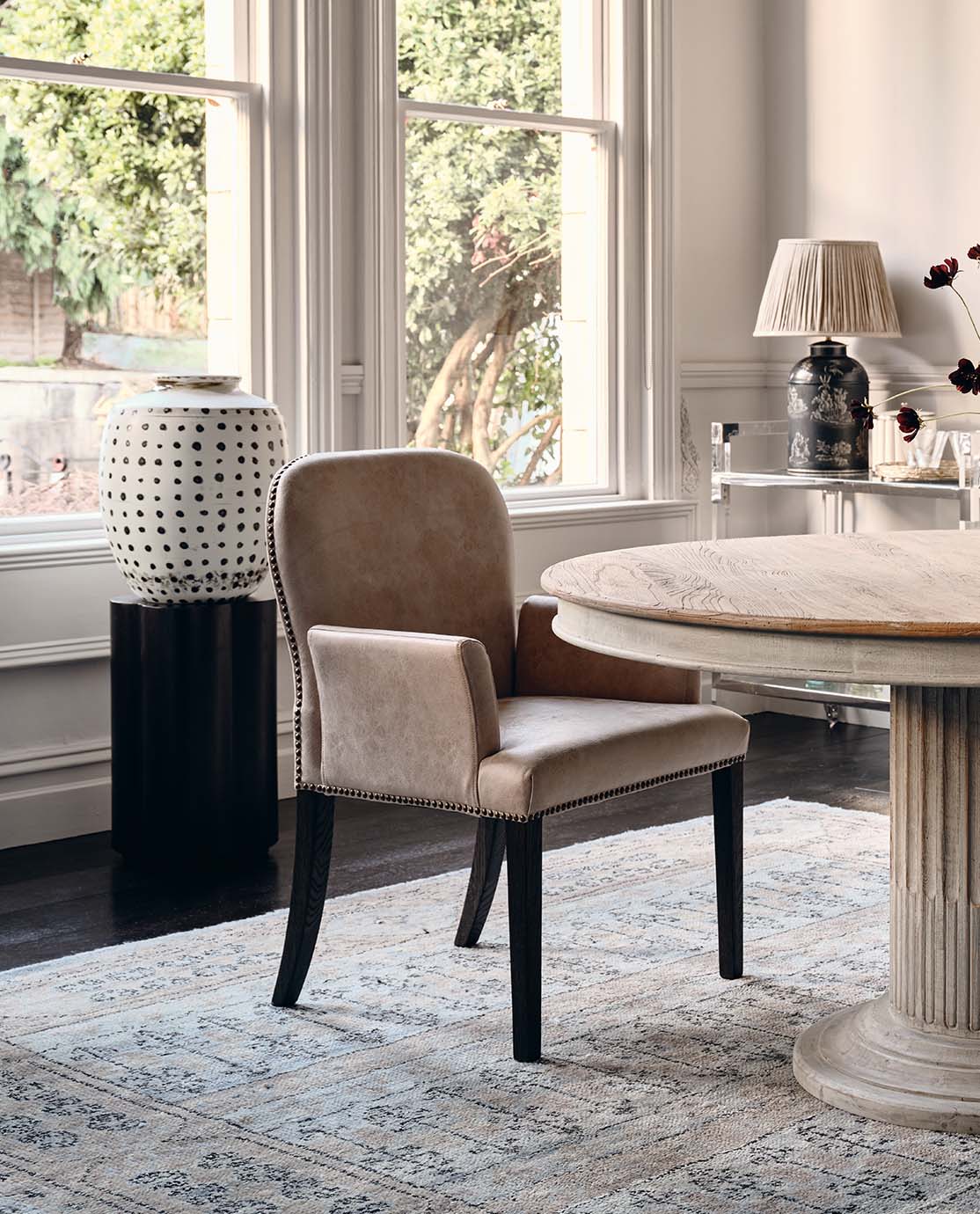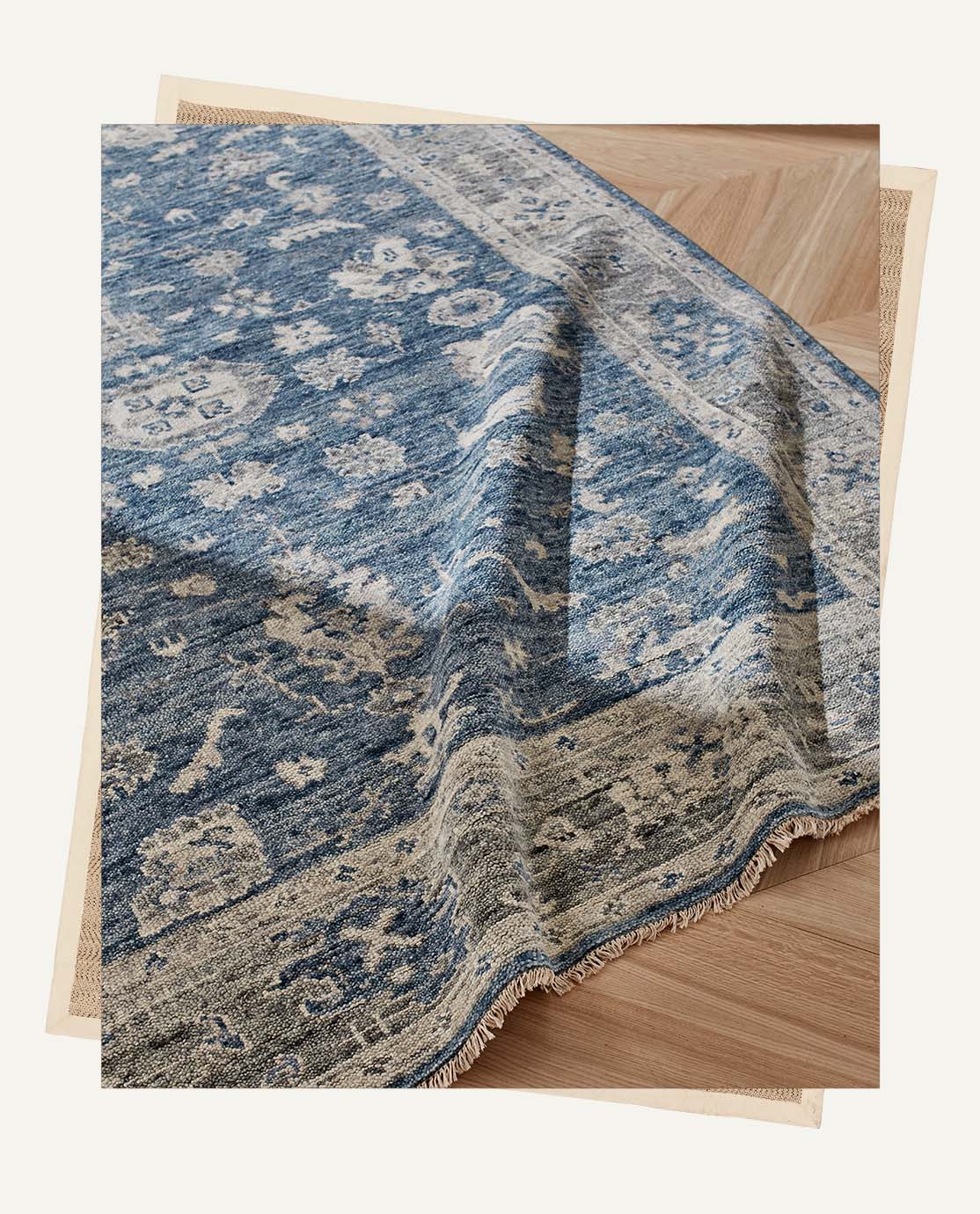 High Pile vs. Low Pile
A rug's pile – meaning the design's fibre density and thickness – can completely alter its look, feel and longevity.
Low-Pile Rugs: If you're looking for a rug that can be cleaned easily, opt for designs such as a dhurrie or kilim rug. With shorter fibres, these styles are sturdy and can be easily vacuum cleaned.
High Pile Rugs: With their taller, looser fibres, these styles of rug can be trickier to take care of. They are, however, wonderfully warm and soft underfoot, endowing a space with a more luxurious feel (only silk designs, which are usually low-pile, can rival them on this). These deeper styles make perfect bedroom or living room rugs.
Shape
When it comes to the shape of your rug, don't feel restricted by rectangles. Look to the room itself for inspiration, and seek a format that complements your existing furniture and layout: if, for example, you have a circular table, place a rug that matches its curved outline directly beneath it. Those with more angular furniture may find a circular rug too much of a contrast, so a square or rectangle style will still be your best port of call. Rugs featuring more unusual silhouettes, such as triangles, hexagons or even novelty shapes, are fun and whimsical, but can be difficult to incorporate into a scheme. If you want to experiment with abstract forms, do so in smaller rooms – such as a children's bedroom – to create an interesting accent.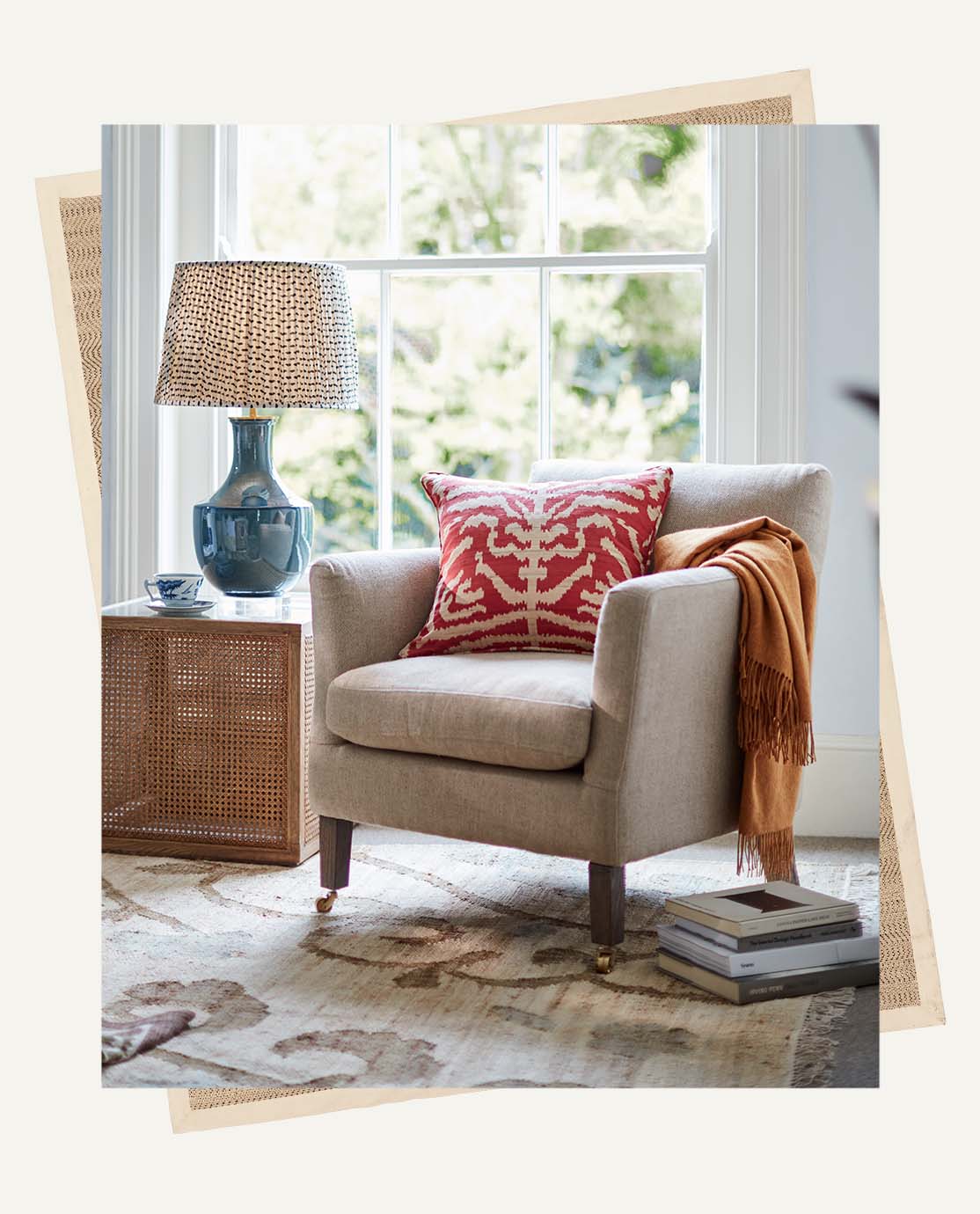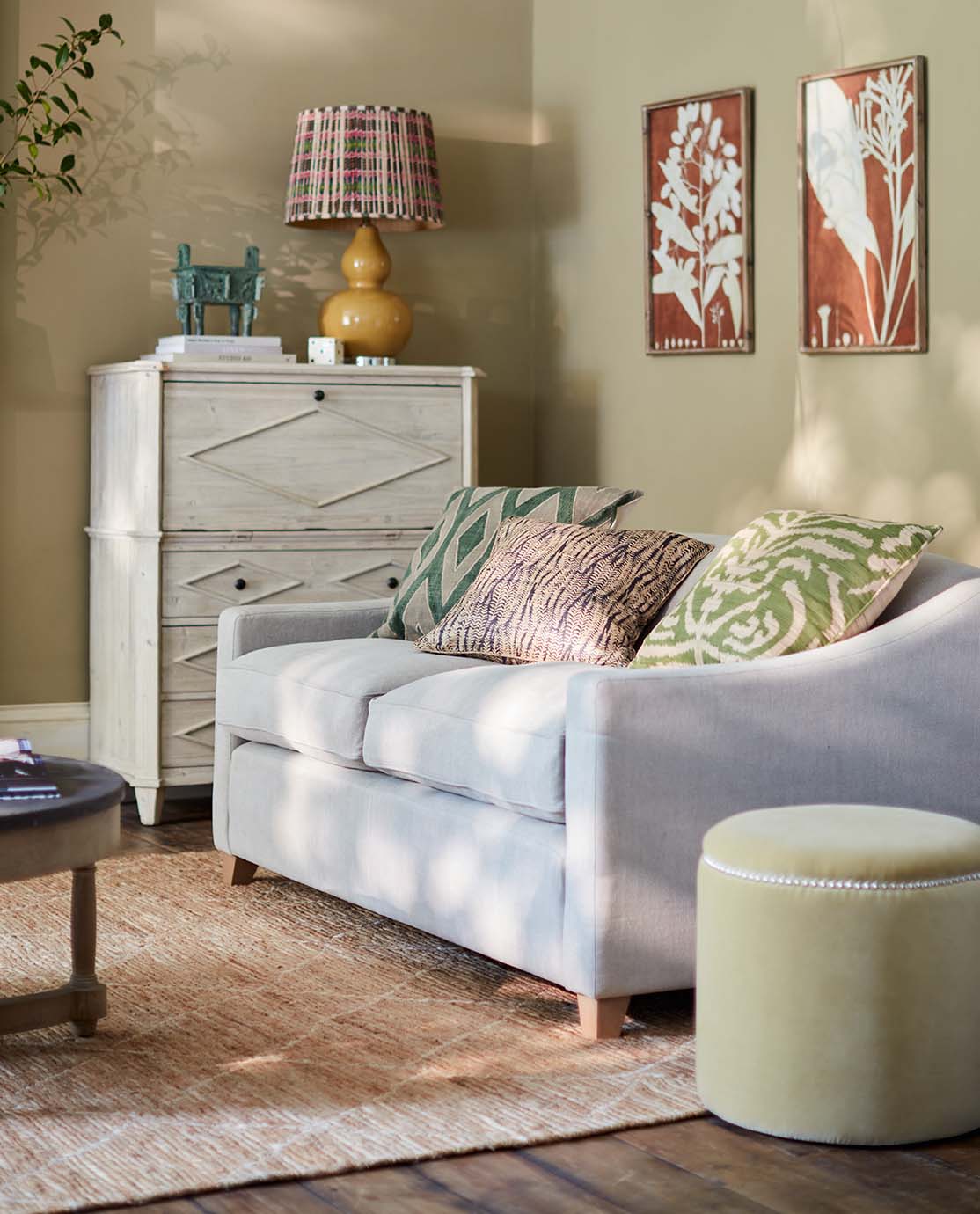 Colour
Once you've narrowed down the size, shape and pile, it's time for the fun part: choosing your style and pattern. If your home is already furnished, your choice of rug may be limited by pieces you already own. In this instance, look for a design with tones that complement and enhance the existing palette. If you've used pattern elsewhere in the home, you may want to look for rugs that utilise block colours in order to balance out the space (and avoid an overly complex finish). Similarly, simpler schemes offer the scope to really have fun with print and pattern: don't be afraid to go bold. Much like cushions, rugs provide an opportunity to introduce vibrant pops of print and colour in a subtle manner; their position on the floor, plus the fact that they are often hidden by furniture, makes them a great way to introduce a little dash of daring design. That being said, a print needn't be loud – seek a pattern in muted hues to add interest to a minimalist interior.
For those who are yet to start decorating, a rug is the perfect place to begin. Think about how you want the rest of the room to look and feel, and try to find a design that emulates this. Once you've settled on your dream piece, use it as a springboard for the rest of the space, picking out similar shades to create synergy across the room.