The sofa's status as a sitting-room essential – and in many cases a focal point of that space – means that often it takes a lot of time and thought to find a sofa style that satisfies all your requirements. Like your bed, your sofa will be one of the most frequently used pieces of furniture in your home, so you want to choose wisely. But, with so many styles available, how do you pick the right one? The two main factors that need to be considered when shopping for a sofa are form and function, each of which has an impact on the other. Firstly, think about how you use your sofa; do you tend to sprawl out along its length for total relaxation or sit up straight with your feet on the floor? Will it be frequently used, by a number of people, or function more as a decorative piece that sees little wear and tear? Once you're clear on these details, it's essentially a process of elimination – working out the styles that aren't suitable for your home, in order to be left with the perfect design for your needs.
While there are variations on each sofa's core design – different legs, arms, backs, upholstery – we've created a guide to six of the most common sofa styles available today. Is your favourite among them?
English roll arm sofa
There's no need to sacrifice comfort for good looks with this classic design, which takes its name from – that's right – its gently rounded arms. Deep seat cushions and a generous rolled back, which sit upon traditional turned legs mounted on castors, make this the perfect seat to sink into at the end of a busy day. Our elegant Coleridge sofa is a contemporary take on the English roll arm design, and features stained birch-wood legs and uniform skirting detail.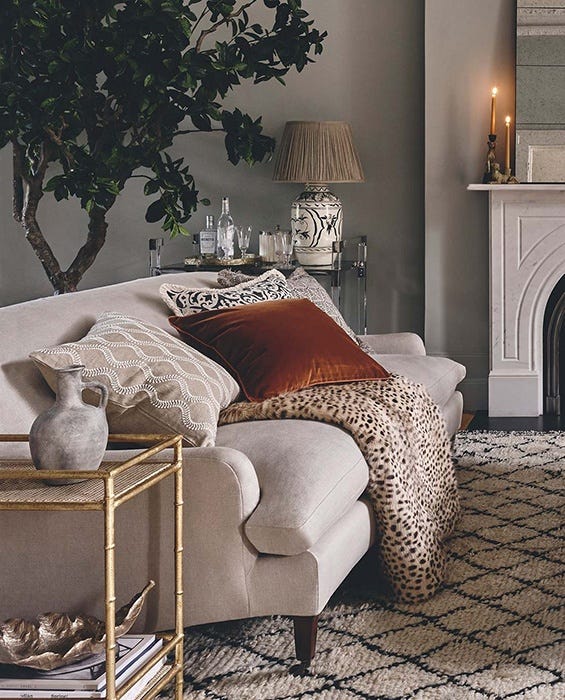 Chesterfield sofa
Probably the most famous style of sofa, the Chesterfield is often associated with period drawing rooms or Oxbridge common rooms. Traditionally upholstered in hard-wearing brown leather, this design has an iconic profile: its key features are a low, deep-buttoned back (also known as 'tufted') with high, scrolled arms, plus a deep seat and exposed wooden feet. All of this adds up to form a smart sofa that will never go out of fashion. Take this traditional style to a new level of luxury with our Cresselly 3-Seater, which is upholstered in sumptuous truffle velvet and finished with hand-painted "distressed" wood legs.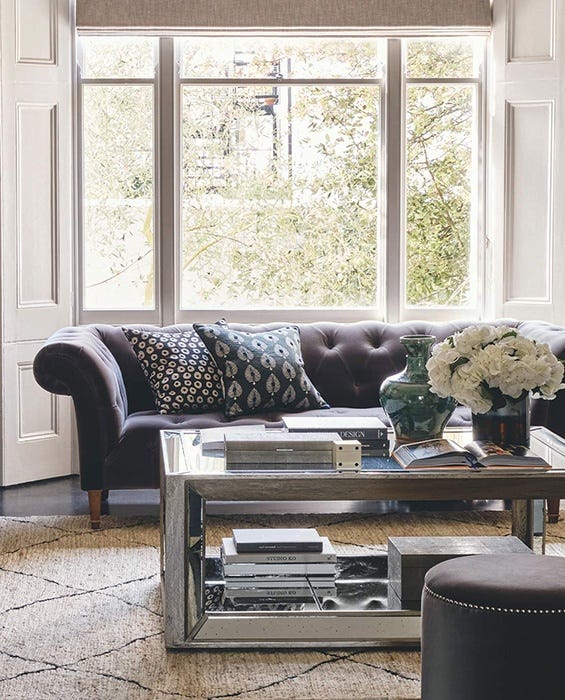 Knole sofa
Often a feature in English country houses in the mid-17th century, the Knole sofa's classic design has endured ever since. Its distinguishing features are a straight, high back and adjustable angled arms – traditionally, these can be opened outwards for a more relaxed look, or positioned upright to keep out draughts. With its fixed, gently flared arms and subtle tapered legs, designed to suit today's interiors, our Radcliffe sofa is a contemporary take on the Knole style.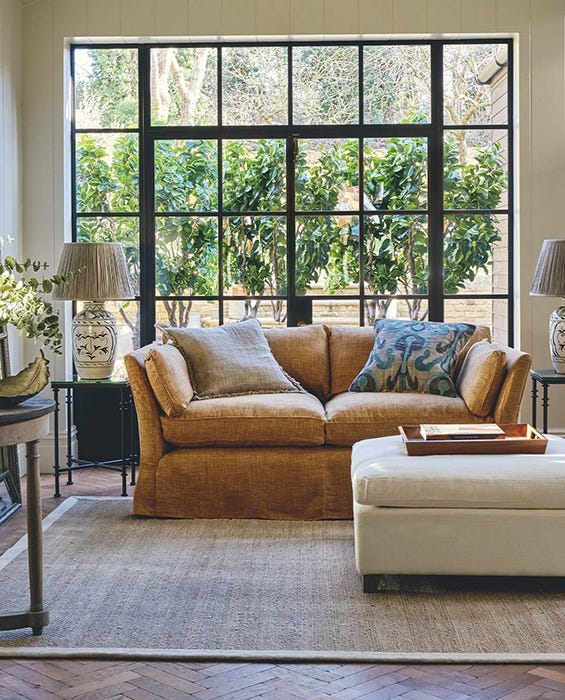 Sectional (or modular) sofa
The perfect choice for the modern home, this completely customisable sofa lends itself to maximum reclining. Offering the ultimate in flexibility, this style is comprised of separate units – such as armless sofas, armless chairs, and corner pieces – that can be combined to fit the layout of your room. Whether you want to opt for an L-shaped corner sofa or a U-shaped configuration, a modular sofa allows you to create a bespoke arrangement; realise your own dream design with our Savile and Bretigny ranges.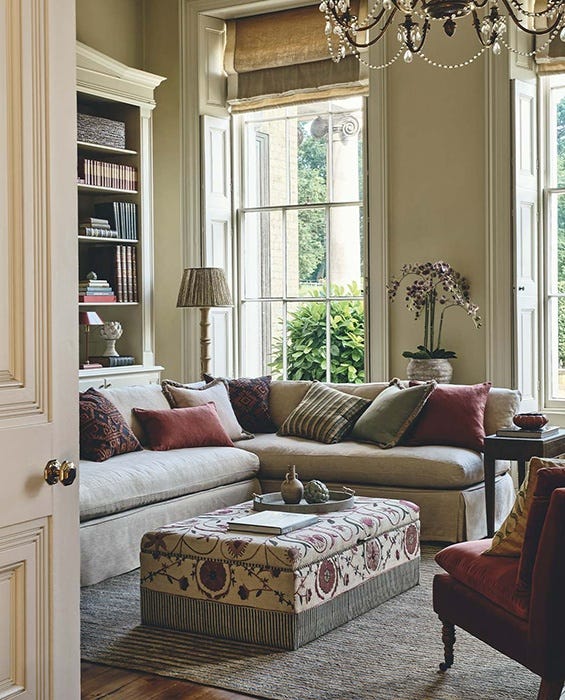 Tuxedo sofa
Many consider this linear style of sofa to be a modern alternative to the Chesterfield. Smart and sophisticated, a Tuxedo can be identified by the height of its arms, which are level with the back of the sofa. Although not specifically designed for relaxation, an abundance of cushions can transform the Tuxedo into a very snug seat – one ideal for reading in. Our Abbotsford sofa, with its aged-tobacco leather upholstery and soft, curved edges, is an elegant take on this traditional design.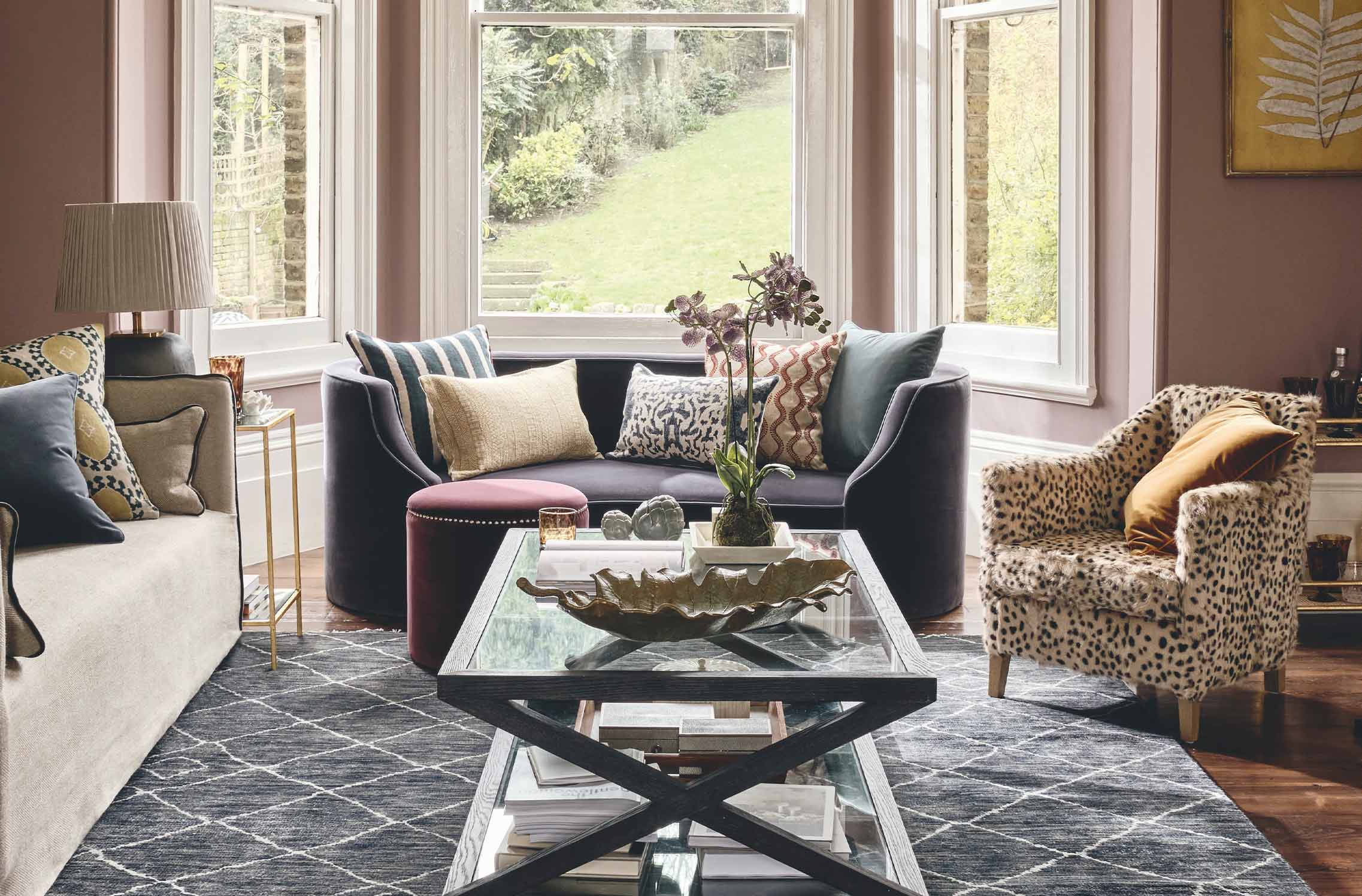 English country house sofa
Like the English roll arm, a classic English country house sofa features a curved back with low rounded arms. Where it differs is in its base, where a skirted finish lends a more traditional feel. Exposed legs make a room feel more spacious, so when you hide its feet with a skirt this sofa – by default – becomes the dominant feature of a space. To achieve this in your home, look at our Aubourn and Avitus styles, whose deep, padded seat cushions make them the perfect sofas for relaxing.