After a tough year, we were all in need of a little extra excitement this Mother's Day. That's why we were thrilled to host a special celebration in our Houston store last Saturday, where we welcomed Houstonians for a faux flower arranging demonstration, refreshments and the chance to find the perfect gift. The main event, however, was a chat with acclaimed interior designer Marie Flanigan, who joined us to celebrate and sign her book The Beauty of Home: Redefining Traditional Interiors.
If you and your "mum" couldn't be there in person, don't worry; here, Flanigan answers all of the design questions you wanted to ask.
How did you first become interested in interior design?
After starting my career as an architect, I found joy in designing every project down to the smallest detail and seeing each one through to the end. I also loved working closely with clients. I quickly realized that my love truly lies in creating beautiful interiors.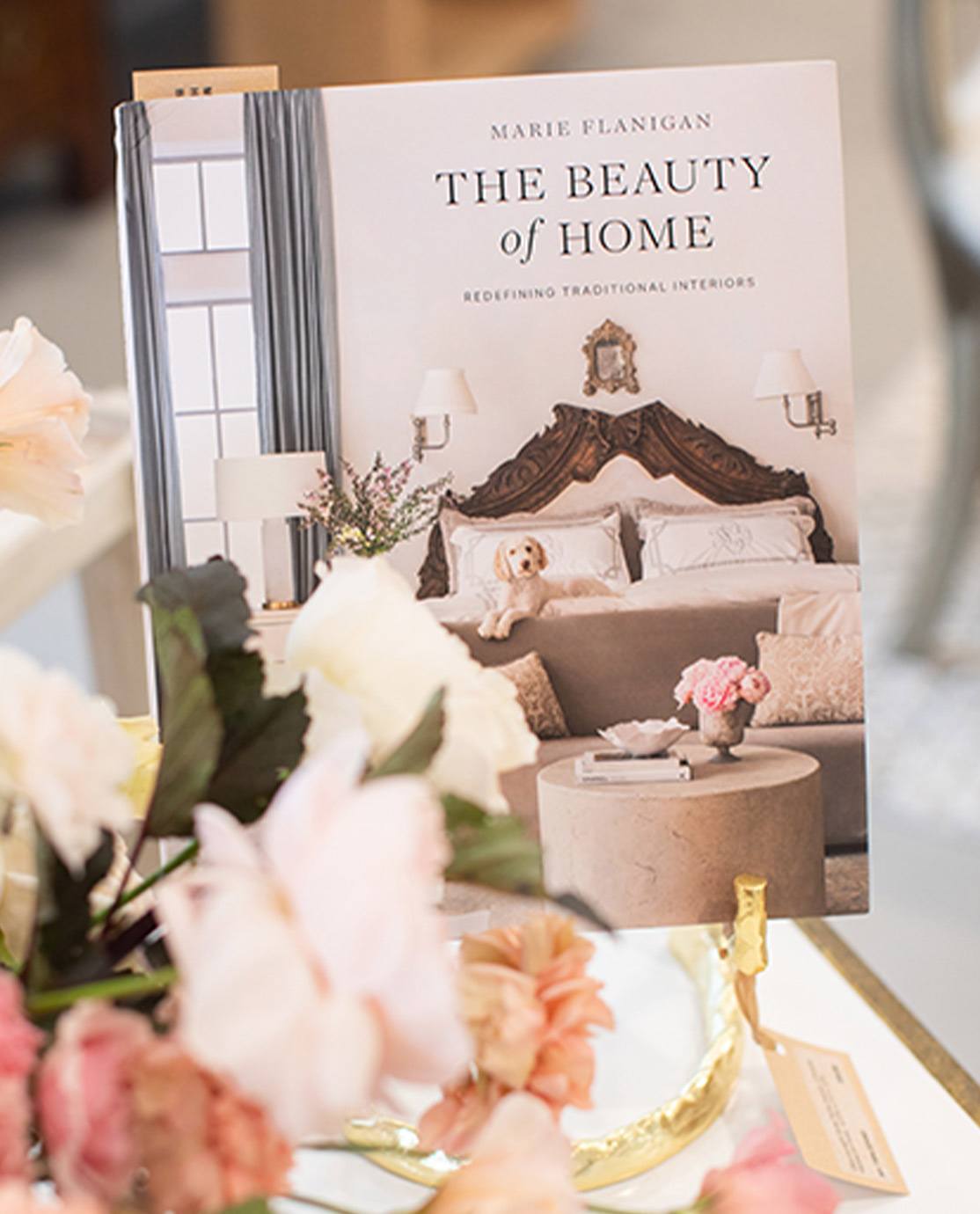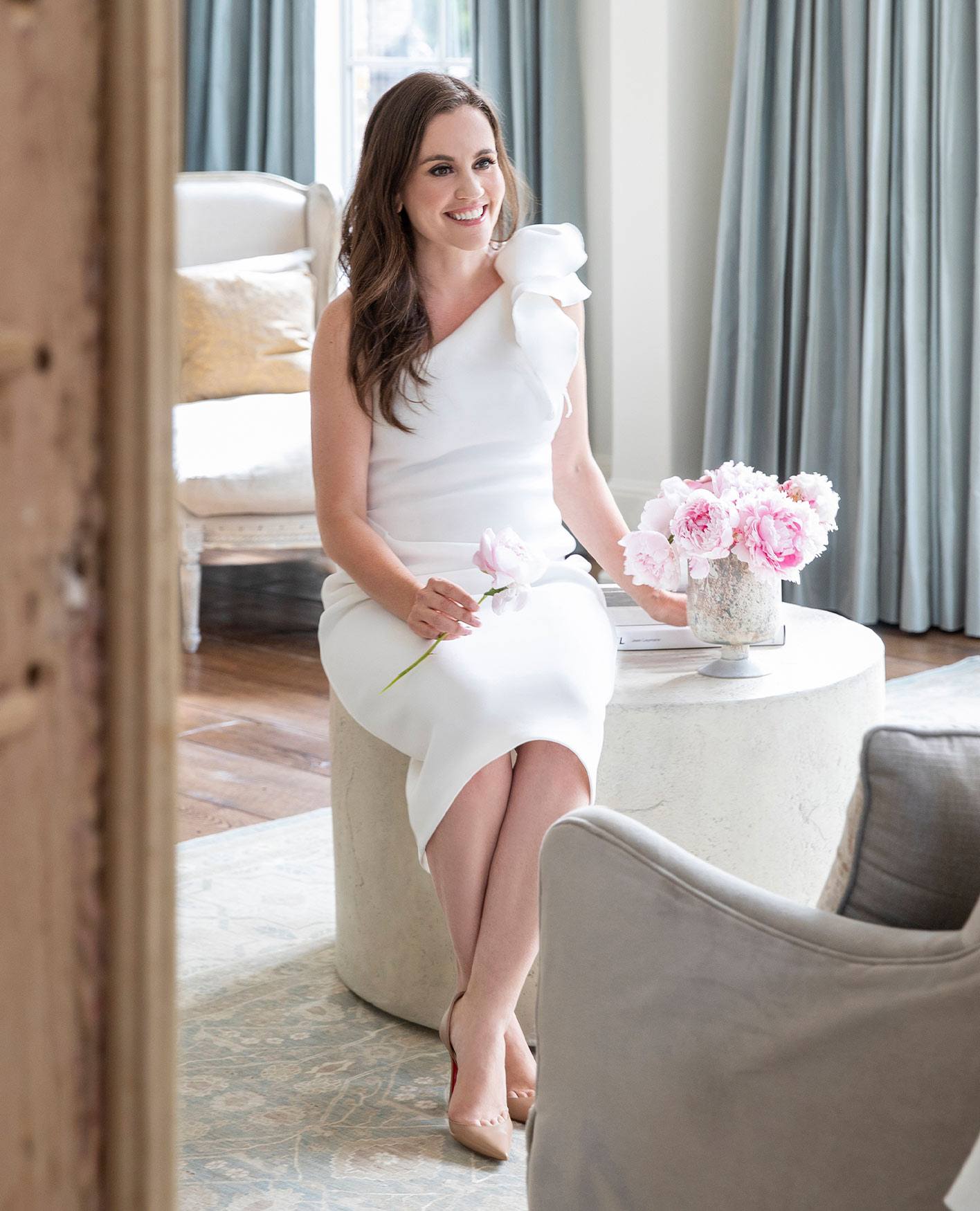 Which designers have influenced you most?
I am endlessly inspired by John Saladino, Bobby McAlpine and Victoria Hagan.
What inspired the tranquility evident in many of the homes in your portfolio?
When beginning a new design, I use my background in architecture to consider the composition of the structure alongside the finishes and furnishings. I believe the synergy that's created through this approach, combined with a sophisticated use of color, texture, and light, produces environments that are soothing to the soul.
What do you enjoy most about working with families to create their homes?
I believe a home should be reflective of those who live within it. My clients are my muses—I take great care to design each new project to the specific needs of the client, and I love imagining them making lifelong memories in the spaces we create.
What does every home need?
Every home should include treasured family heirlooms and personal items. They bring warmth and a true sense of story. Often, the last step in a project installation is layering in our clients' beloved pieces. We're always careful to discuss with them which of the items they already own are essential to making their new house a home.
Can you tell us a bit about an instance where you worked a client's possessions into their home design?
One of my clients has a vast collection of richly colored Turkish rugs and it was important to them that they be used in the new design for their home. I was initially concerned, as I am generally drawn to a neutral base for my designs, but the rugs brought so much life to the project and really set it apart.
Which area of your own home do you enjoy the most, and why?
It's true what they say, the kitchen is the heart of the home. Whether we're cooking together, working on an art project, or helping our oldest with his homework, our entire family of five always ends up gathered together in the kitchen. We've made so many memories there and it has been wonderful to dream up our next kitchen as I design our new home.
Can you share a simple way to make a big impact on a space?
A space can be completely transformed with proper lighting. I recommend layering lighting types so you can adjust the room's brightness depending on your task and the time of day. I incorporate recessed lights, pendants, and sconces based on the needs of the room so the atmosphere can be changed with the flip of a switch.
What is your advice for blending old and new pieces in interiors?
I love the sense of history that antiques and timeworn materials bring to a home. Achieving the perfect mix in a room is all about contrast. Think plush meets tailored, square meets round, and freeform meets streamlined. The same concept can be applied to mixing new furnishings with antiques.
What do you love about the Houston design community?
It's an incredibly diverse community with many different talents and points of view, which allows for such a breadth of creativity. We are blessed to have artisans, vendors and architects who have become like family to us—a true extension of our team.
What is special about what OKA brings to Houston?
There are many things I love about OKA's offering, from the vibrant colors and the rich textiles to the antique influences. OKA provides customers the opportunity to get the perfect look for their home.
What do you hope readers take away from your book, The Beauty of Home?
My hope is that readers can apply the nine design elements I discuss—architecture, composition, character, palette, illumination, detail, simplicity, depth, and surprise—in large and small ways throughout their own homes, increasing the beauty of their environment.
Can you tell us a little about the element of "surprise"?
Each and every one of us has a distinct, original trait that expresses our personality and marks our identity. It might be the way we laugh or the quirk of an eyebrow that makes us unique and unforgettable. We all need something like this in our homes as well—a feature that establishes an unmistakable quality of individuality. It might be a striking painting or sculpture. Perhaps it's a floating staircase that appears to levitate upward through a serene entrance hall or an object so exquisitely crafted from extraordinary material that it inspires wonder.
If you're as enchanted as we are, take a closer look at Marie Flanigan Interiors and order your copy of The Beauty of Home: Redefining Traditional Interiors by Marie Flanigan (Gibbs Smith, $45).