The OKA Magazine
Our magazines are here to offer design and lifestyle inspiration in abundance. Each issue showcases highlights of our collection styled in quintessentially British locations, alongside suggestions and seasonal ideas for the home – from recipes to entertaining tips.
OKA Magazine
The sunshine's not over yet: there's still time to bring the laidback summer feeling home, both inside and outdoors. Discover the highlights of our Garden Collection, styled in spaces great and small, accessories in bold hues and punchy patterns, and simple seasonal hosting tips.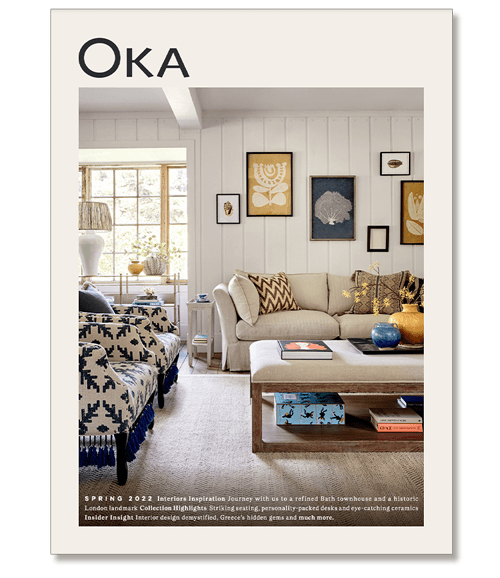 OKA Magazine
From a dramatic scheme in a London landmark to a sophisticated look in a Bath townhouse, this issue offers design cues for a whole spectrum of tastes – not to mention a deep dive into how our Interior Design Service works.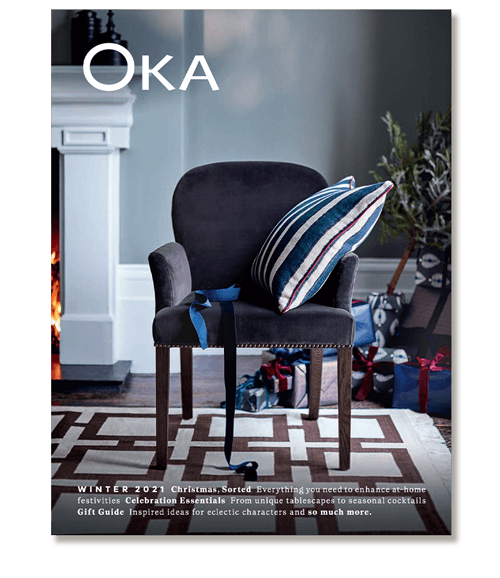 OKA Magazine
Winter warmers, in the form of cosy textiles, jewel tones and spirit-raising cocktails abound in this issue, offering everything you could need for the chillier months. If it's presents you're pondering on, look no further than our gift edits.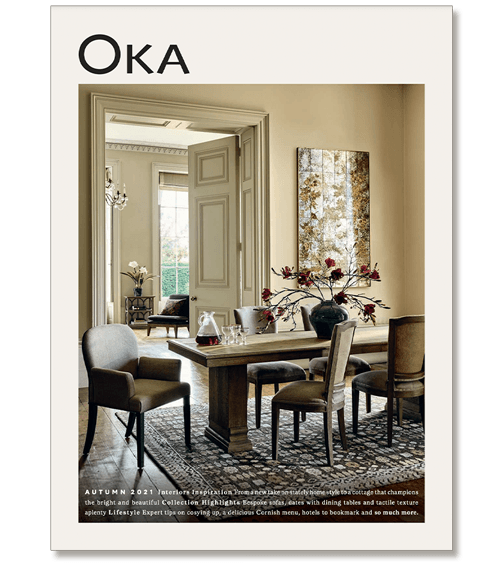 OKA Magazine
A trio of interior designers put their unique spin on a loveseat from our handmade-to-order seating range, OKA Co-Founder Sue Jones shares the secrets behind the perfect afternoon at home and we showcase our personality-packed dining tables.
Be in the Know
Subscribe to our email newsletters and we'll drop you a line when our new magazines land.