Ah, Christmas… The period in which to indulge without even a speck of guilt. There's nothing quite like it for feeding the soul; from festive feasts with family and friends, to lavishly decorated trees and tables, twinkling lights and wrapping up warm by the fire. To ensure that your Christmas is extra special, tune in to your senses and embrace all the things that unite to make us feel festive: colour, texture, light, scent and taste.
Consider your Christmas Colours
You don't have to stick to the red and green colour scheme that floods the high street and the films taking over our screens this season. Be bold and have a go at setting your own trend; think deep, rich tones that are as indulgent as the festive foods. That's not to say that you should dismiss green altogether. Green has its place in the holly, ivy and mistletoe; the evergreen of your fir tree and faux wreaths. Try draping garlands along your fireplaces and around your doorways for a feeling of grandeur.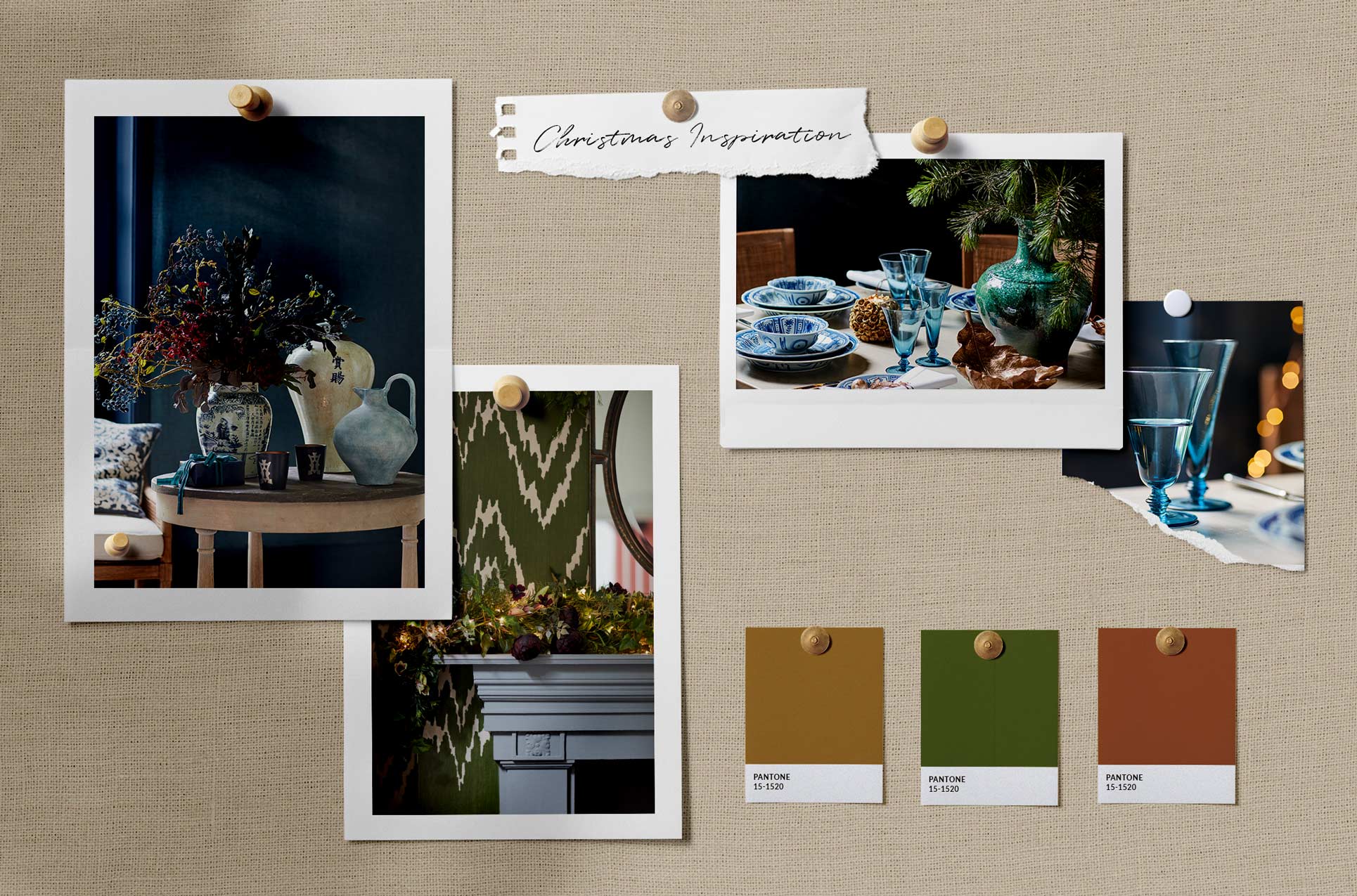 One way to choose a scheme is to pick an inspiration piece from your home, such as some wall art or a patterned cushion, and draw on its colours to influence your palette. Touches of gold glint wonderfully in candlelight and imbue your home with warmth that banishes the winter's chill. Think gold-gilded mirrors, painted decorations, and brass-edged tables.
Sitting on the opposite side of the artist's colour wheel, and so the perfect complement, is blue – for something a little unusual it may be just the thing. Blue has long been heralded as a luxury colour, once a pigment rarer and more precious than gold, so allow it to lend your celebrations a regal air. Add a dash of cobalt to your china cabinet with our Kraak Range, or a splash of sapphire in your soft furnishings and decorative features. For an extra trace of wintry whimsy pair it with lustrous silver.
Transfix with Texture
Wrap yourself in warmth and sink into the softest of textures. Velvets, faux furs, silks – these are the materials that sing of opulence and splendour. Mingling different materials is a guaranteed way to make each one a statement of its own. Sofas layered with cosy throws and comfortable cushions offer an inviting repose for post-pub walks; once you've pulled off your scarf and peeled off your gloves, yanked off your boots and shrugged off your thick winter's coat, a snug seat in front of the fire will call to you with open arms. A rug underfoot will be kind to feet, bare and slippered alike, and sets a wonderful stage for the other statement pieces of furniture sat atop it.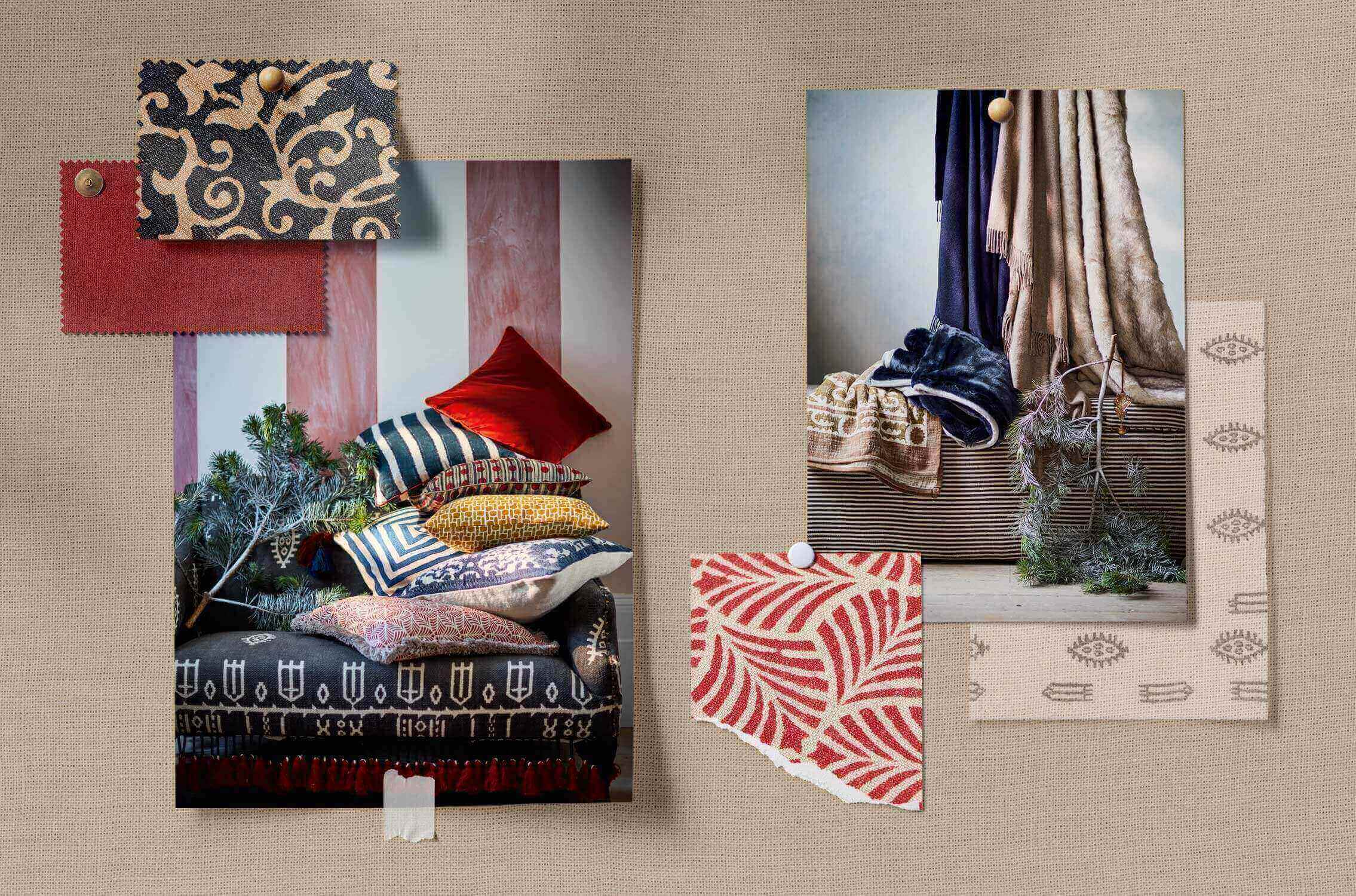 Tasteful Tableware
Our tastebuds' favourite time of year; from succulent roasts and rich gravy to decadent chocolates with gooey centres, our food can offer up a fête of flavours over the festive period. This can only be improved by their presentation. On one side, the simplicity of classic white porcelain allows the food to do the talking. Alternatively, you can nod to the fun of the season by opting for something a little more intricately decorated, like the Kintaro Range which features a playful candy cane stripe. Of course, Christmas wouldn't be Christmas without a little celebratory champagne or a full-bodied mulled wine – stock up on glasses for every type of tipple. For the final touch to your tablescape, why not let your guests feel even more special with namecard holders created just for them, arranged for the most stimulating of conversations?