On 6th February 2022, HM the Queen marked her 70th year on the throne, making her the longest reigning monarch in British history. While celebrations are taking place throughout the year, many are reserving their party poppers for 2nd to 5th June, when the Platinum Jubilee, and Her Majesty's official birthday, will be commemorated with a bumper bank holiday weekend. For those who want to mark the occasion but have left it too late to organise a street party, a celebration in your own garden could be just the ticket. With her fingers crossed for good weather, our Co-Founder and Creative Director Sue Jones recommends planning a picnic fit for royalty. Here are her tips.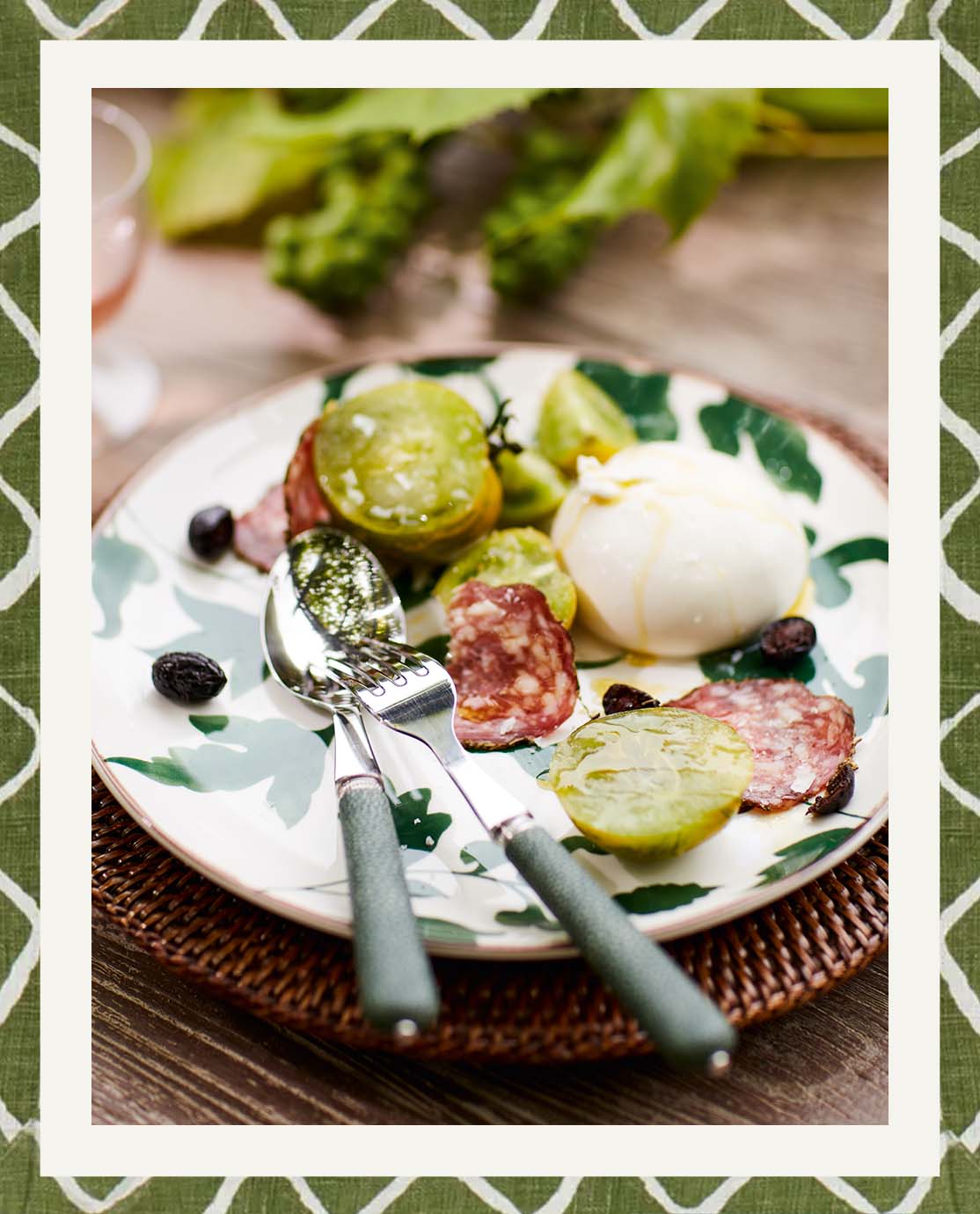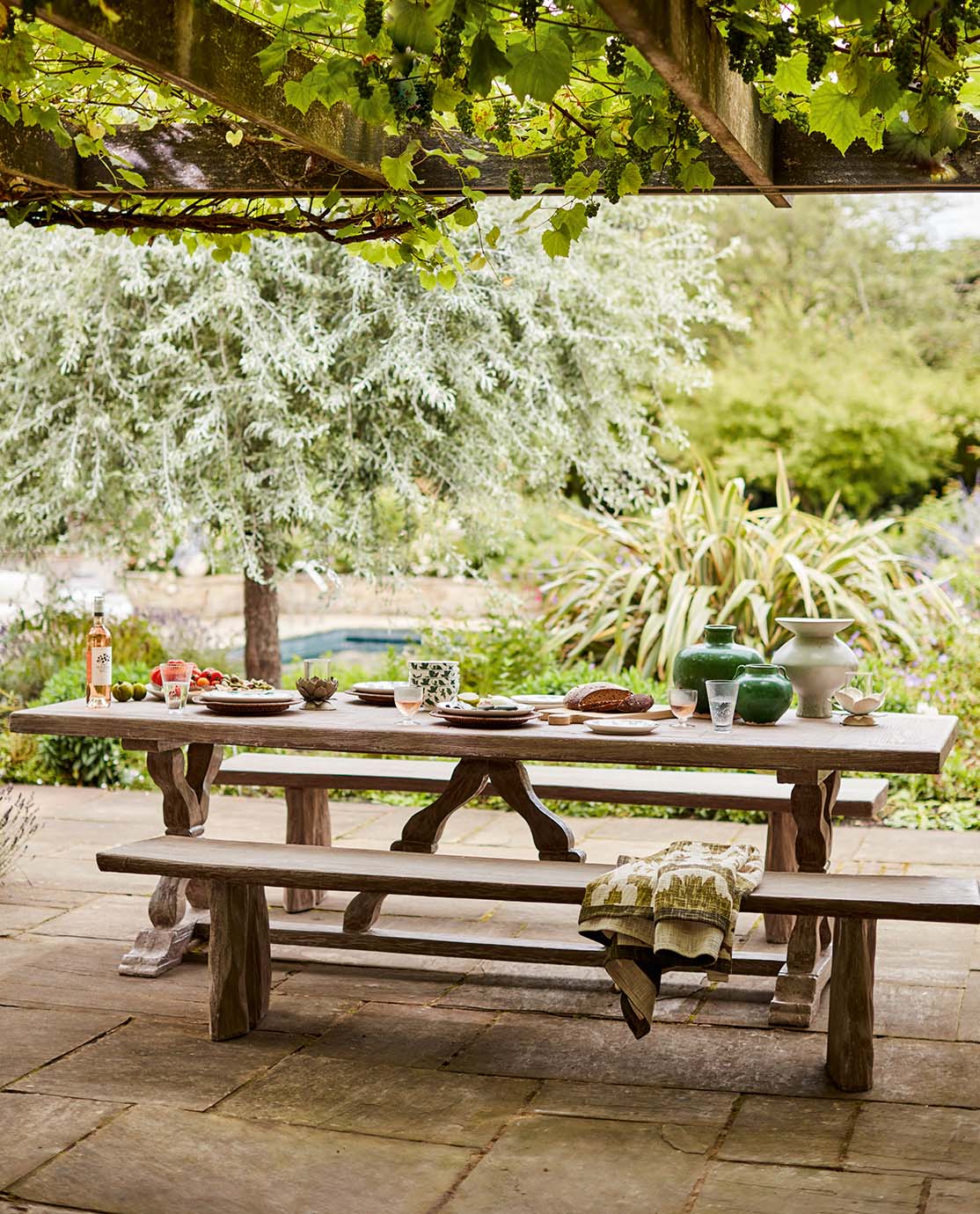 How do you set up a picnic at home?
Forget blankets and plastic plates; for Sue, a picnic at home should be a considerably more elegant affair, especially if it's doubling as a Queen's Jubilee party. "I like the idea of starting with something fairly basic and turning it into something more special, so, if I'm planning a picnic for a large group, I'd probably buy a reasonably inexpensive but quite big tent without any sides, and then I'd customise it," she explains. "There may just be four unassuming posts of metal, but you can wrap them up in fabric. I'd probably drape a fun fabric over the roof too, and then I'd go about decorating the interior."
Sue recommends using the frame as much as possible to "create something quite dramatic and fun" – string Jubilee-themed bunting from the ceiling, for example, or wrap faux garlands around the metal framework "so it has a bit of a wow-factor to it".
When it comes to dining, Sue favours tables and chairs over a traditional cross-legged affair, "but if I was having a real picnic on the ground, I'd put down a large rug and make sure there are loads and loads of cushions, so everyone is comfortable," she says.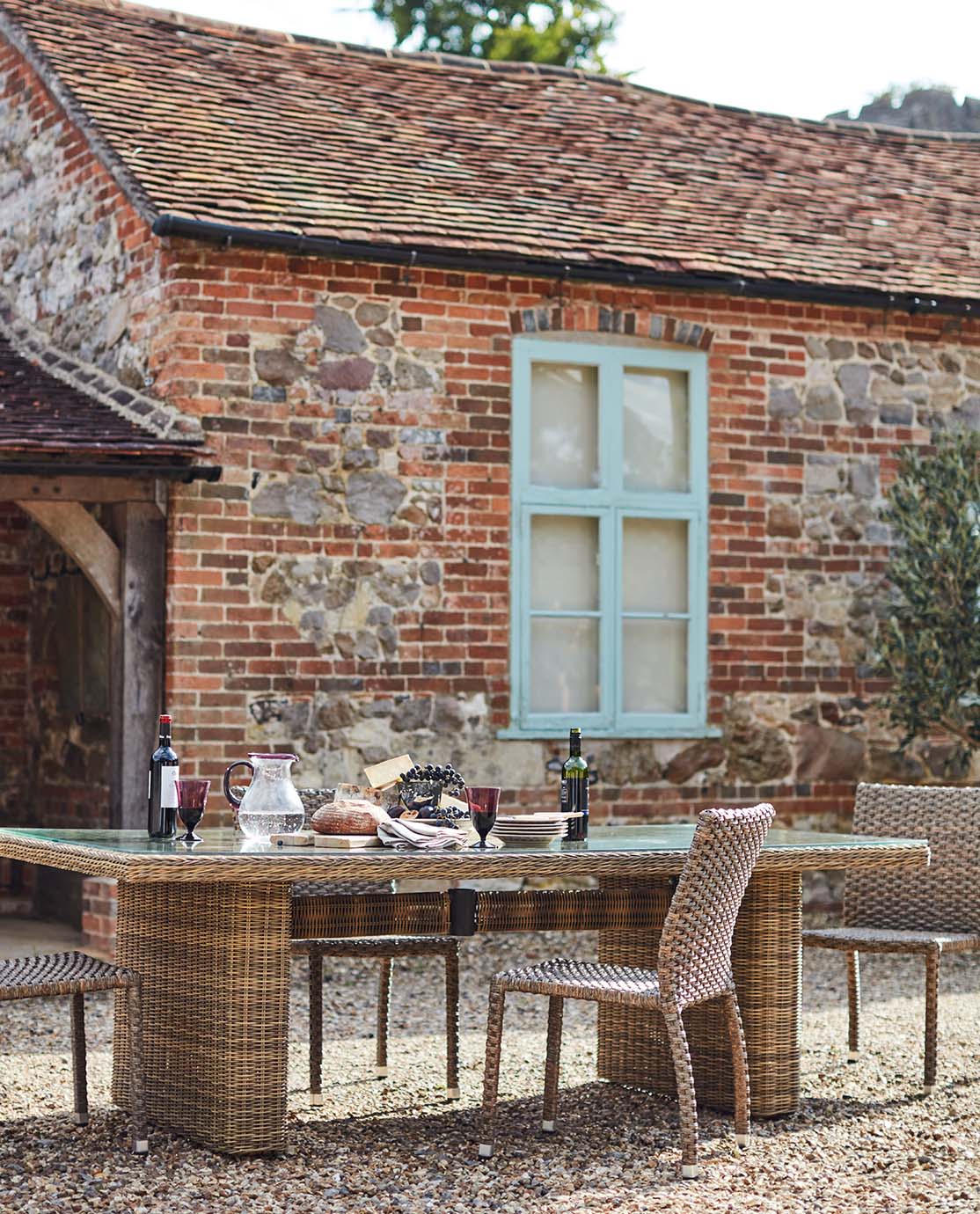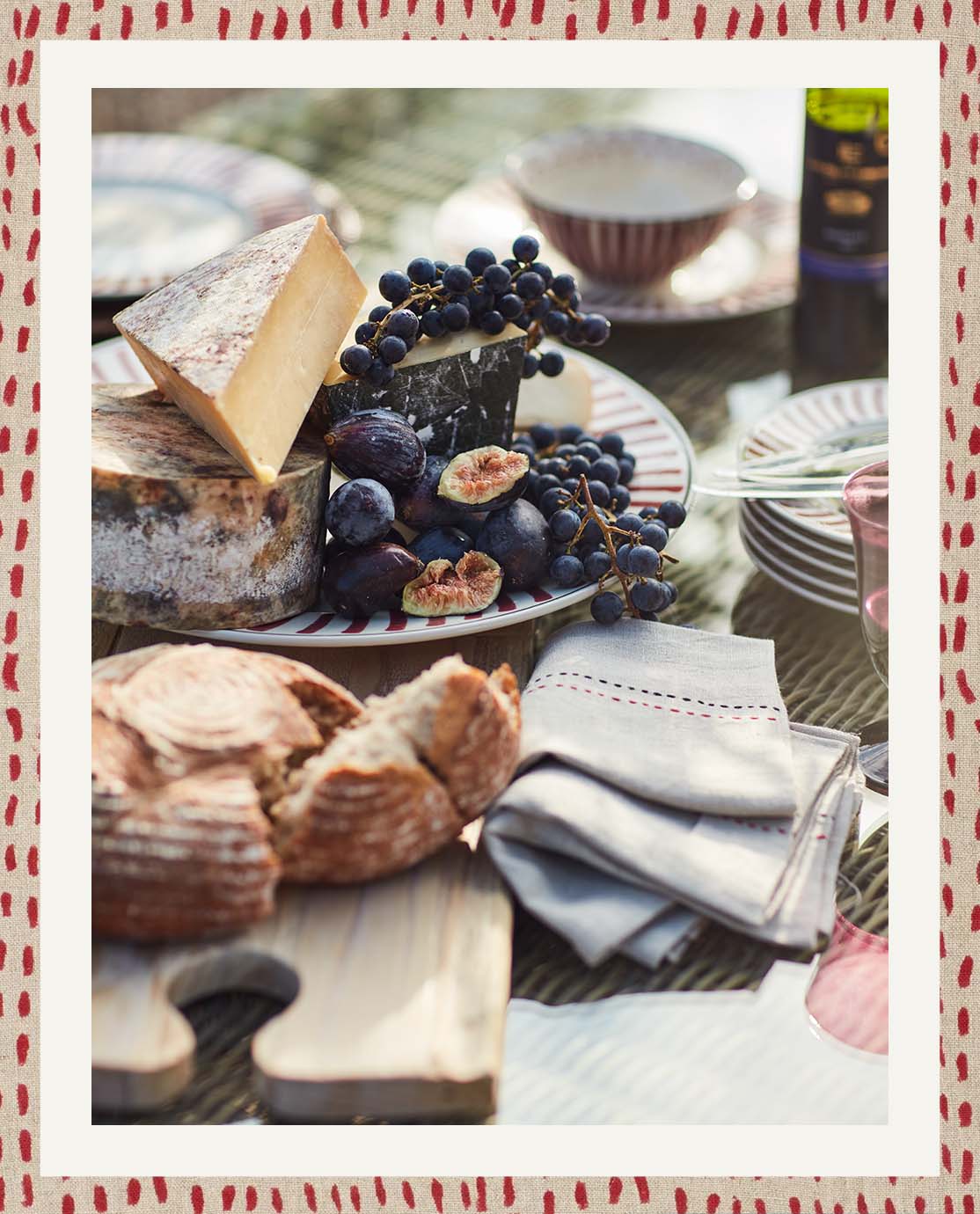 What food should you eat at a picnic?
Food and drink are, naturally, picnic essentials, and a perk of hosting at home is that you're not restricted by what you can fit into your picnic basket. If you want to put an elevated spin on traditional picnic food, lay out classic crudités, finger sandwiches and sweet treats on cake stands for a casual take on afternoon tea. For a Jubilee twist, think coronation chicken, mini Victoria sponges and Eton Mess.
If you're planning a picnic menu with a more celebratory feast in mind, nothing could be better suited to a British bank holiday than a barbecue, Sue says. "I'd do quite an exotic surf-and-turf barbecue, with a seafood bar and a steak bar," she explains. "I like my events to have a bit of theatre, so I always go to a nice local butcher who can supply different cuts of meat, and let people choose what they want."
If you're following Sue's lead and setting up a tent in your garden, she recommends having a second canopy under which you can serve food. Display everything on a long garden table in patterned serving bowls and on giant chargers and include side dishes such as potatoes and salads. You could even set your table with a red, white and blue theme in a nod to the Jubilee. "I'd use my blue-and-white Kraak plates," Sue says, "and lay them on white table linen, with large bouquets of red faux flowers in the centre to make it quite bold and punchy."
What drinks should you serve at a picnic?
If you're theming your event around the Jubilee, consider giving your drinks menu a British twist too. You can't go wrong with a jug of Pimm's, a tray of gin and tonics or some elderflower pressé for non-drinkers. To appease every palate, Sue suggests setting up a full bar with a selection of drinks – from chilled rosé to spirits – and offering an edited menu of cocktails. "In the evening, Martinis are usually popular," she says, "but I tend to offer a variety of different cocktails, so people have a choice."
As you're at home, you can do away with paper cups and instead raise a toast with your prettiest glassware. A deliberately mismatched range, such as our Pulcinella, will create a sense of cohesion, whatever your guests' preferred tipple.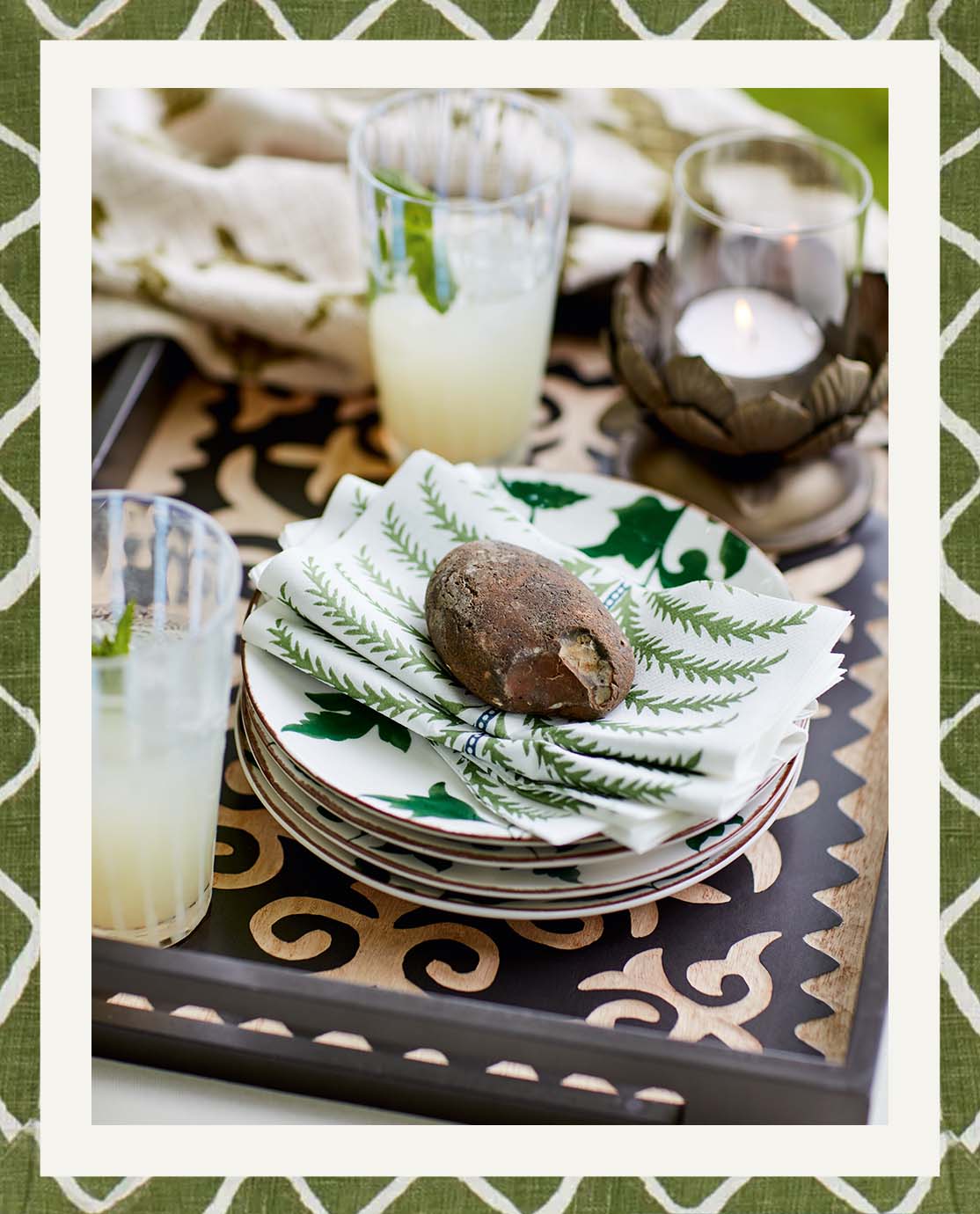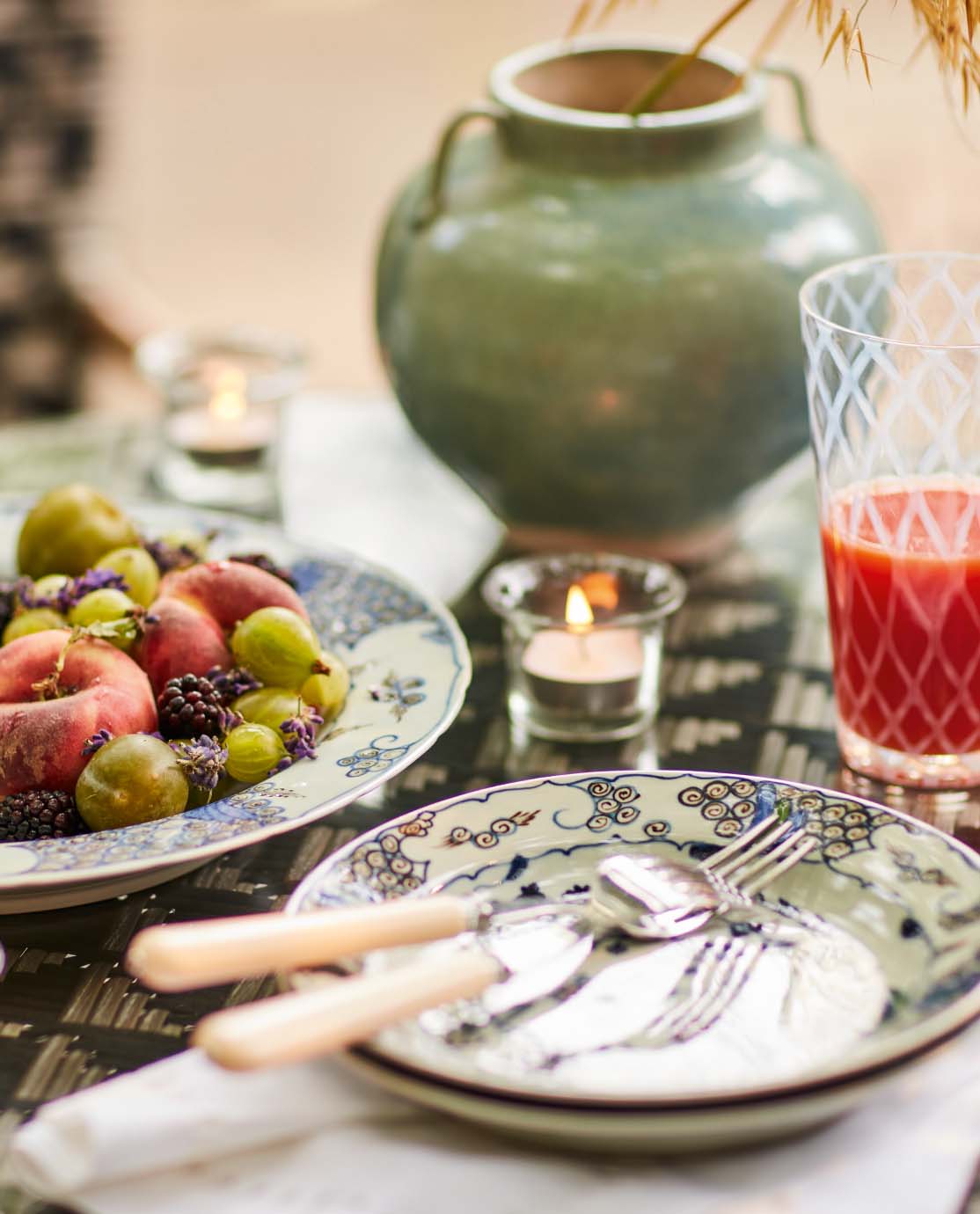 What do you do during a picnic?
Food, drink and good company should keep you busy for most of the day, but if you're picnic planning for a range of different age groups then you might want to put on some entertainment. One of Sue's favourite party pastimes is a treasure hunt, with clues hidden around the garden and prizes for the winners. You could also play classic outdoor games such as croquet or skittles, which don't require a huge amount of space and offer hours of fun for all generations.
If you've got more room to play with, you could even set up an inflatable cinema screen, says Sue, "so people can watch what's going on in the rest of the country – rather like the Royal Wedding". With events taking place across the nation in honour of the Jubilee, it will no doubt get you into the celebratory spirit – and, if that doesn't work, the prospect of four days off certainly will.