History is steeped in the walls of this Grade II listed property in central London, which transcends eras to tell a rich tale. Once five separate townhouses that played home to the Victorian elite, this Regency-style space is now better known as a creative hub, where musicians and artists have gathered for decades. Parkland views spied from the building's vast sash windows could quite easily draw the eye here, but it's the property's beautiful period elements, lovingly restored for modern use, that instead steal the spotlight. Double-vaulted ceilings, original wooden floors and panelled walls offer design cues in abundance, setting a dramatic stage for our latest autumnal look.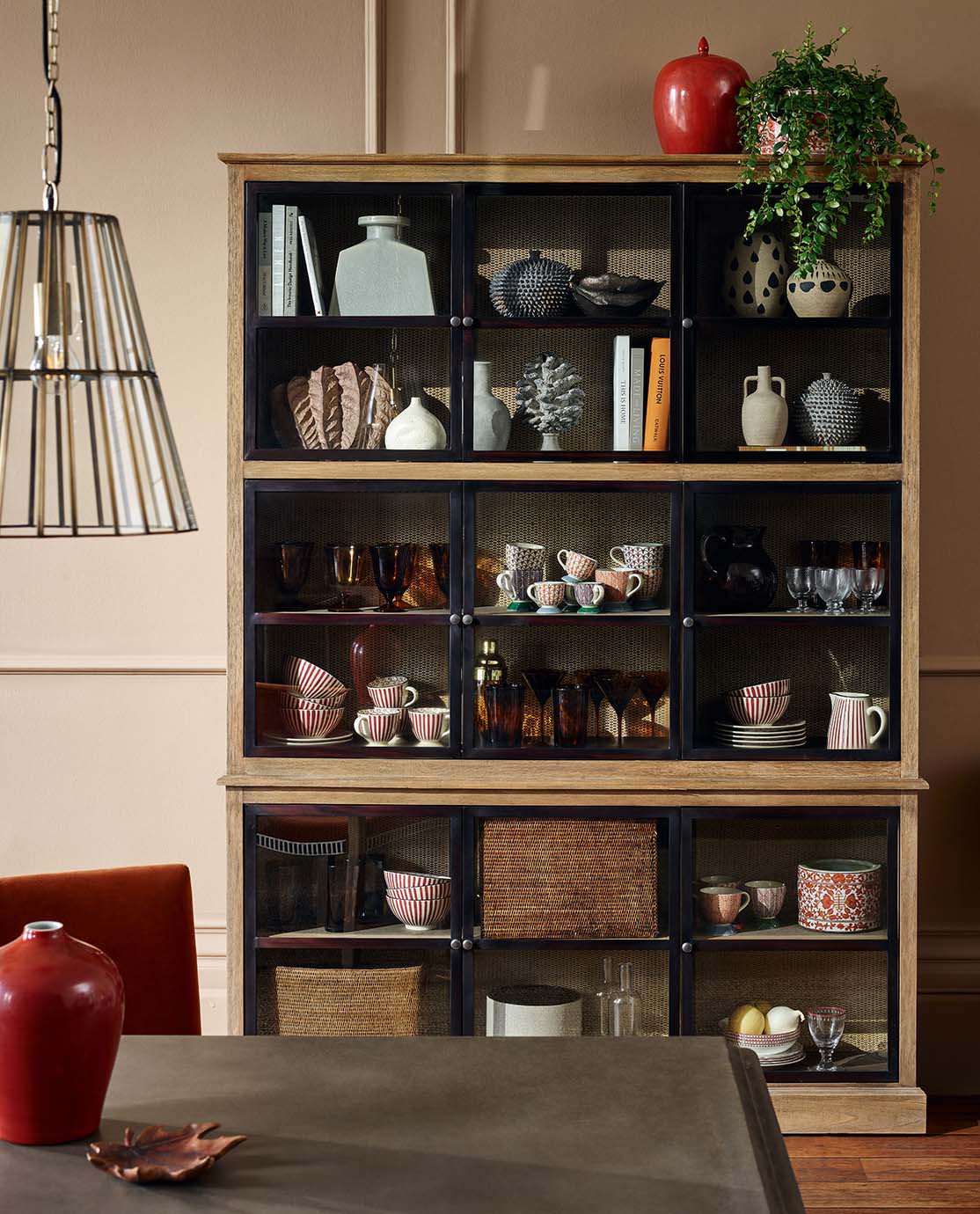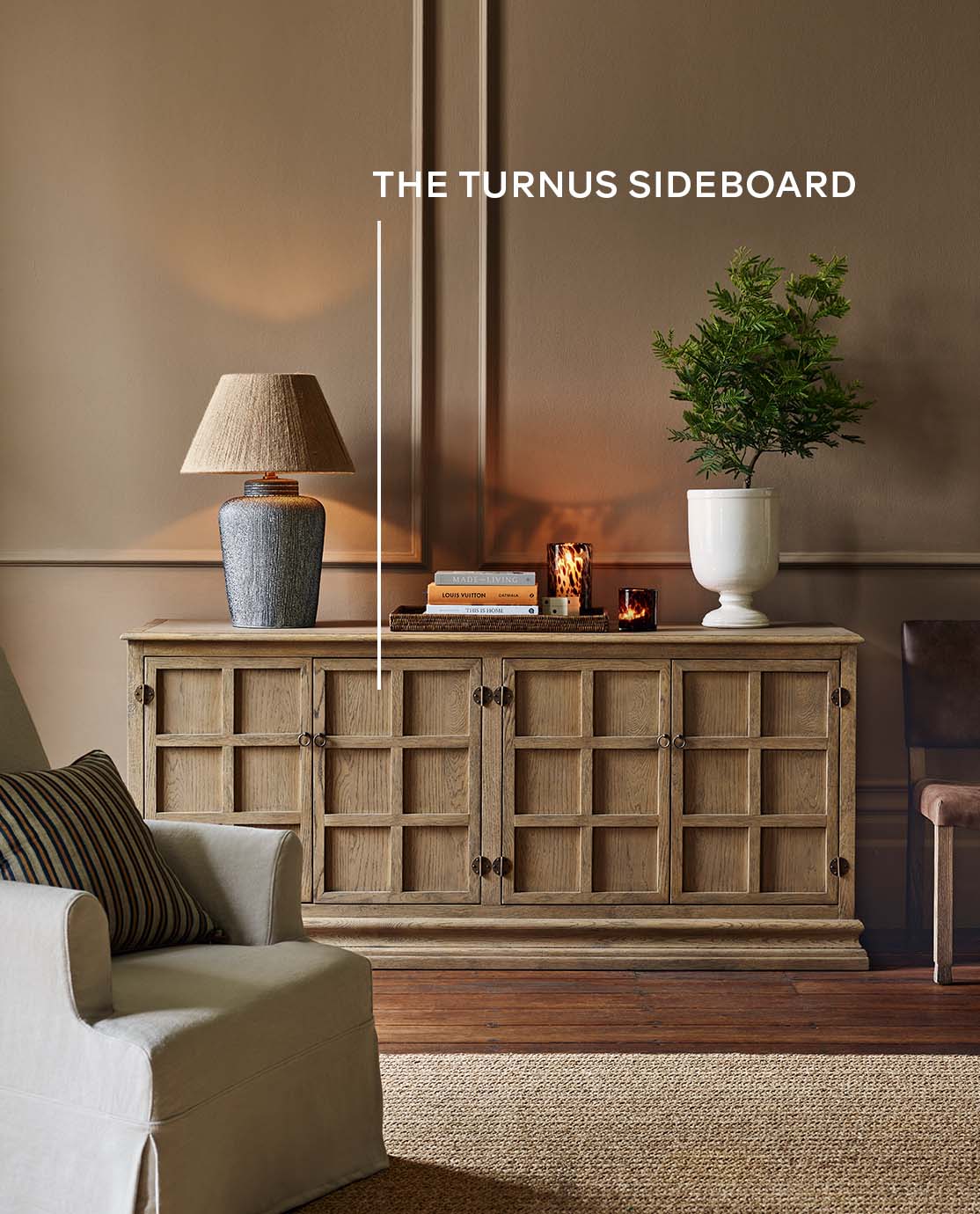 With these original period features as a backdrop, our stylists conceived a space that feels at once pared back and at the same time thoroughly inviting. This grounded feeling is thanks to two elements in equal measure: the flooding of natural light and the use of cosy, textured detailing. For the latter, rich velvet, rustic ceramics, natural rattan and solid oak were mixed with retro tones of burnt orange and brown, giving 1970s shades a contemporary twist.
In a nod to the building's urban surroundings, we offset these warm hues with smart black accents, to lend a cleaner, more modern aesthetic. Iconic London design features are echoed in the Crittall-inspired doors of our Pentomino Display Cabinet and the industrial-style Icarus Pendant Lamps, both of which have been positioned next to rustic jute, wood and rattan for a pleasingly tactile contrast.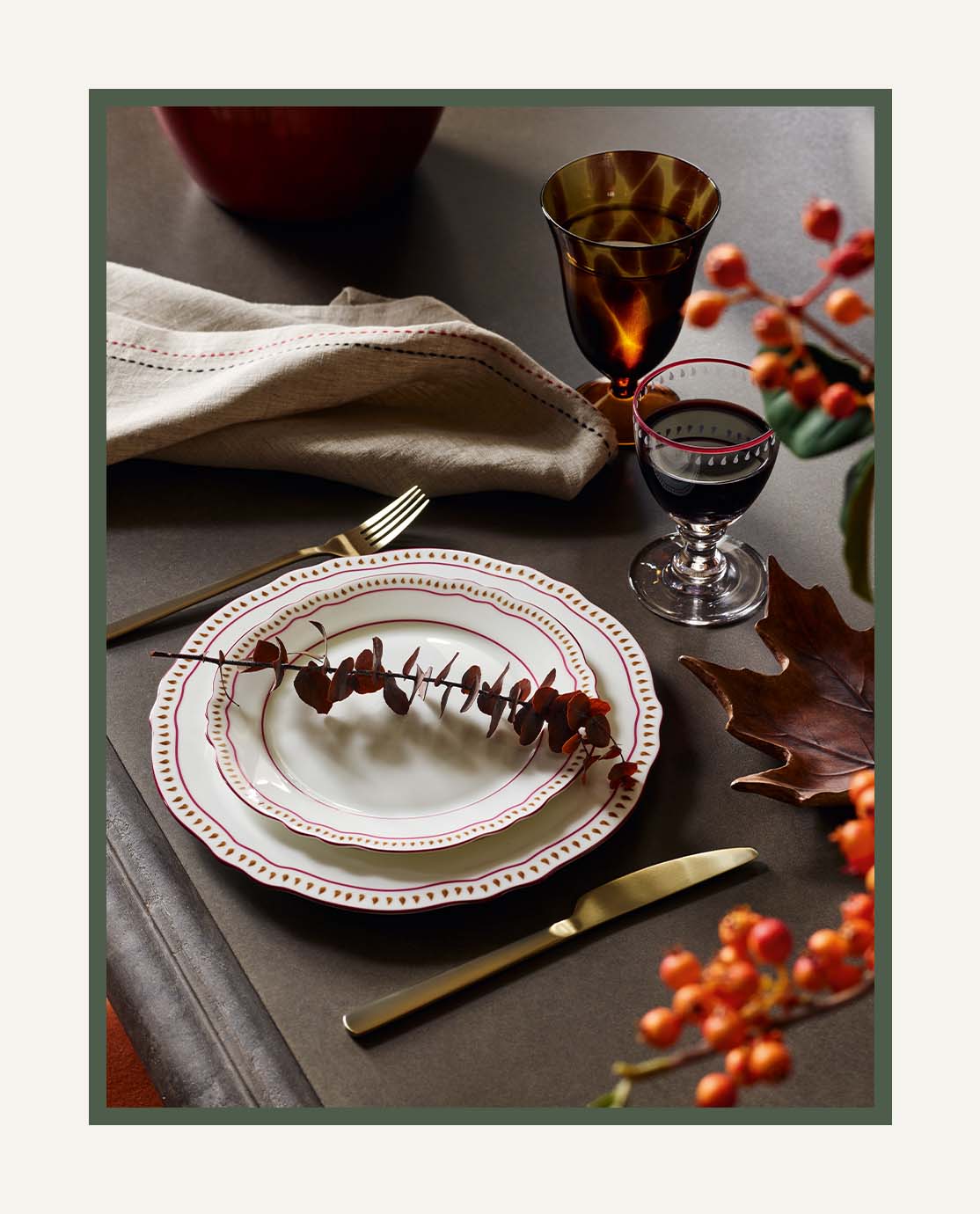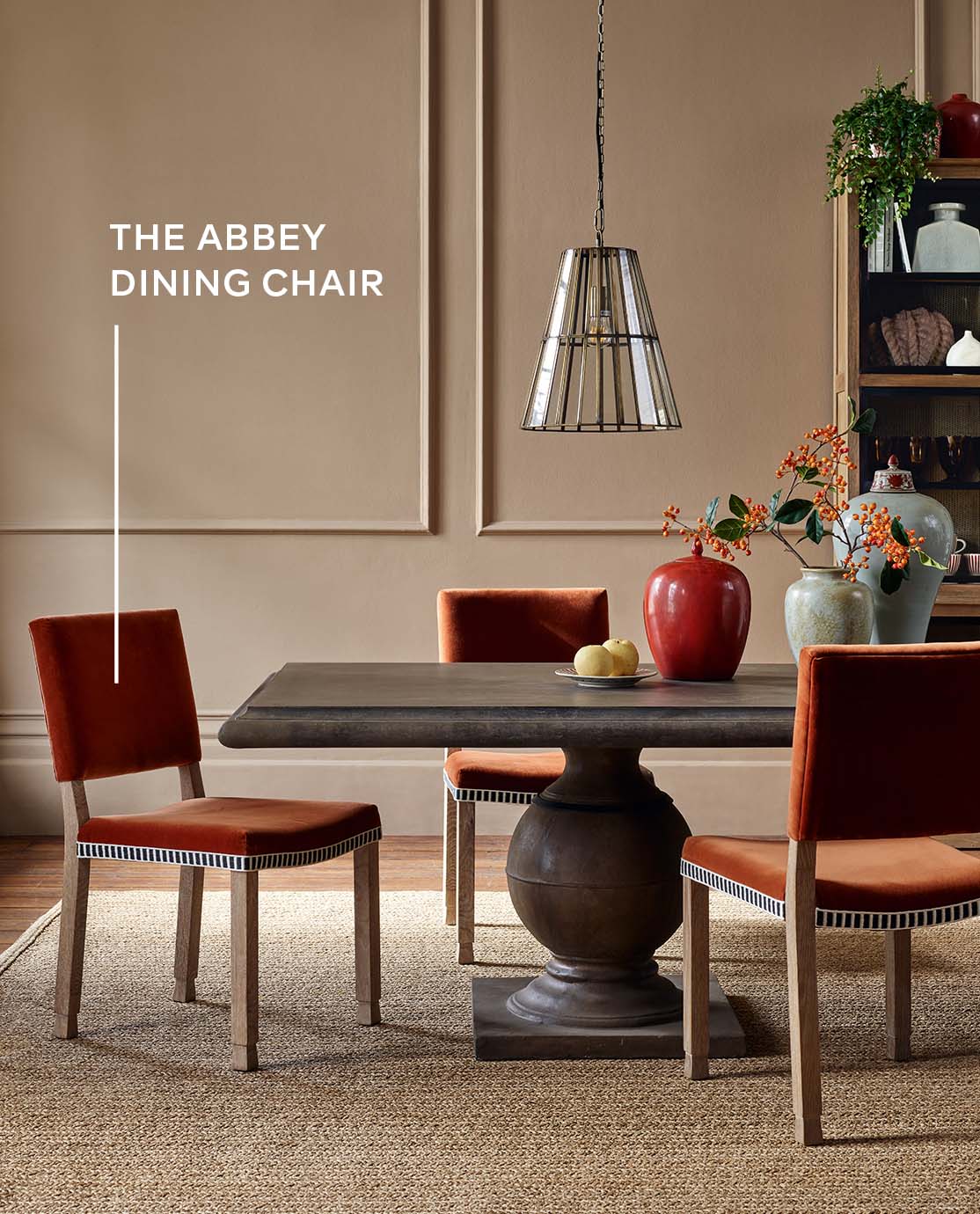 While texture and colour set the tone, pops of pattern bring the look to life. This is where accessories come to the fore; beautiful shelving stands out from the side lines thanks to patterned pottery and glassware, while coffee and side tables are given their moment in the spotlight with sculptural lamps and contrasting shades. A smattering of statement soft furnishings, seen scattered on an orange velvet sofa and piled high on a striking four-poster bed, adds an extra layer of warmth and pattern that ties each room together.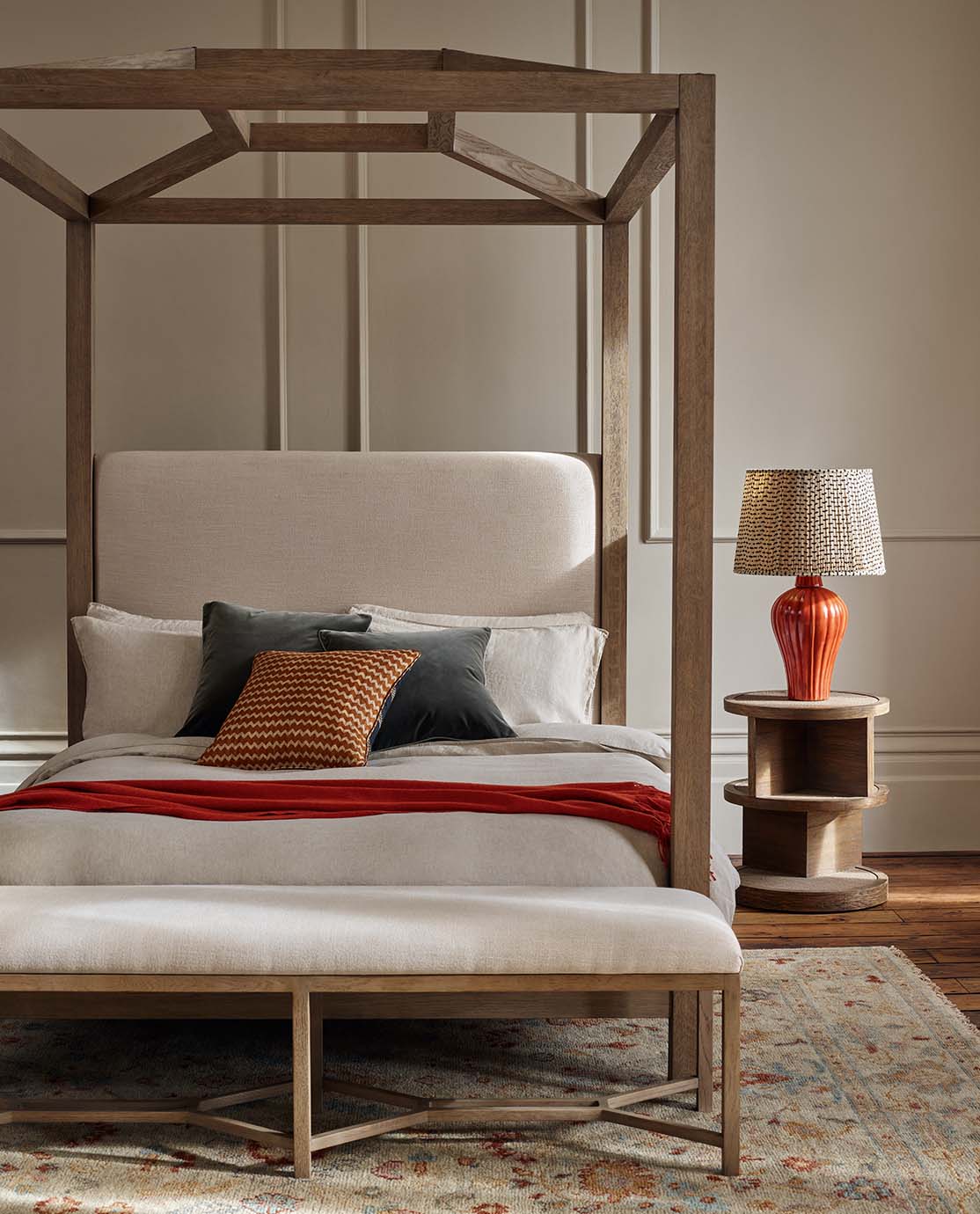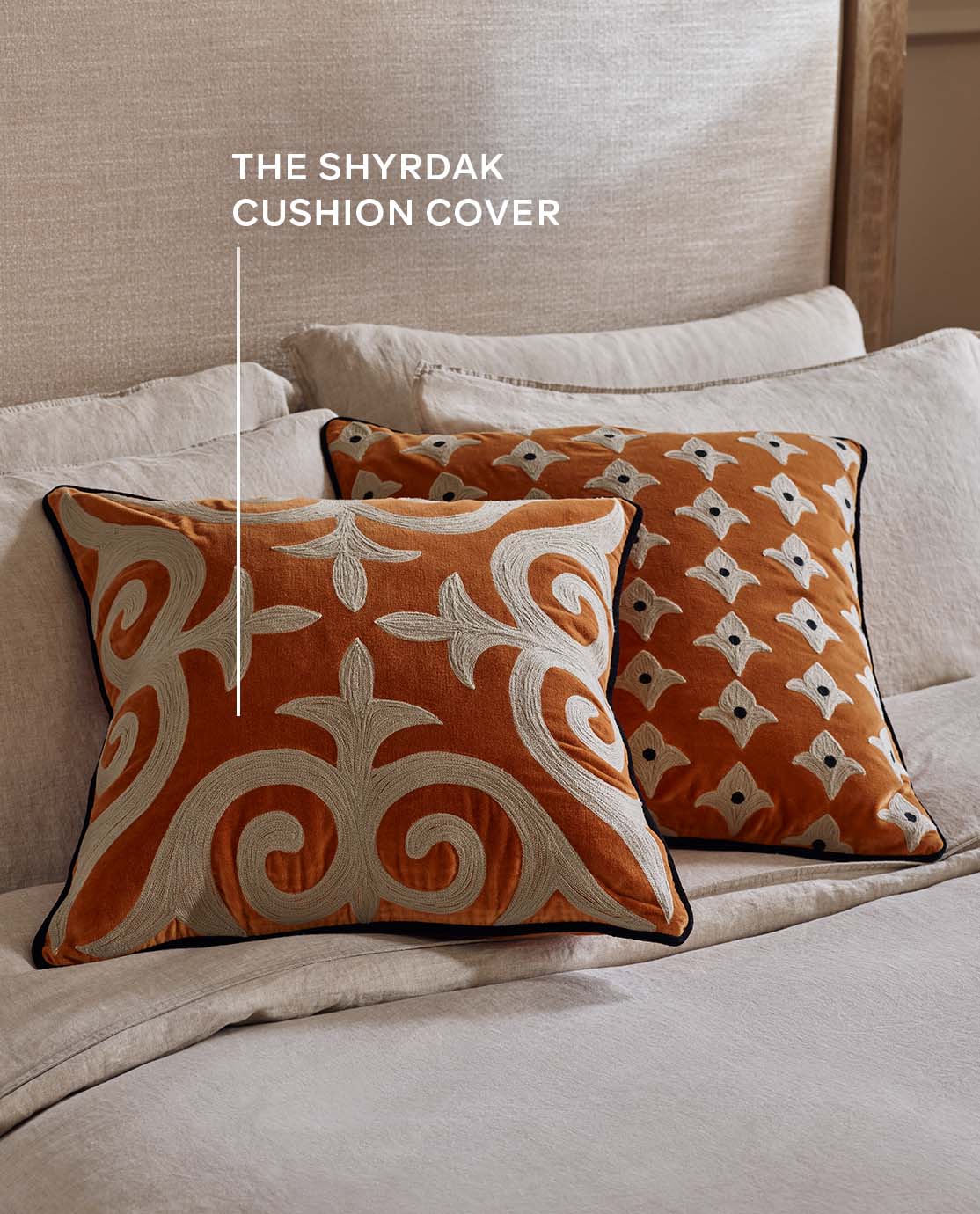 Small details lend the look its final flourish: a surprise striped ribbon wrapped around the seat of our Abbey Dining Chair, a tangerine spray of faux wild rowanberries, and shocks of red, yellow and blue present in cushions, planters and lamps. In short, this is a space where minimalism meets comfort, cool lines meet cosy colours, and, most importantly of all, past meets present.