When OKA co-founder Sue Jones styled a Grade II-listed manor house in Portishead, she had one thing in mind: to allow the features of the property to sing. Court House Farm has a certain magic about it. Dating back to the medieval period, its buildings have been carefully restored over the years, but its character remains quite the same. Stepping inside is like stepping into a moment frozen in time. There are so many fascinating historical elements: the raw plaster walls, old brick fireplaces, weathered wooden floors and huge beams. Rather than play to the traditional to showcase these details, Sue chose to create a setting full of contrast. Modern, clean-lined furniture, plenty of patterned textiles, and an eclectic mix of classic and contemporary accessories look, surprisingly, right at home here amid all the history and authentic paintings. It's a seamless look that is simultaneously smart and welcoming, without overstatement.
Sitting Room
This unique, airy scheme has an open layout. The soft cream and dusty pink-hued walls, in tandem with the beautiful architectural details – such as the poetic archway separating the sitting and dining room – can't help but lend a sense of romance. Sue chose pieces she loves that fit together with ease, but this is by no means a matchy-matchy look. Instead, assorted side tables feature alongside seating with natural-toned upholstery, which allows your eye to be drawn to the rich greens and oranges in full bloom.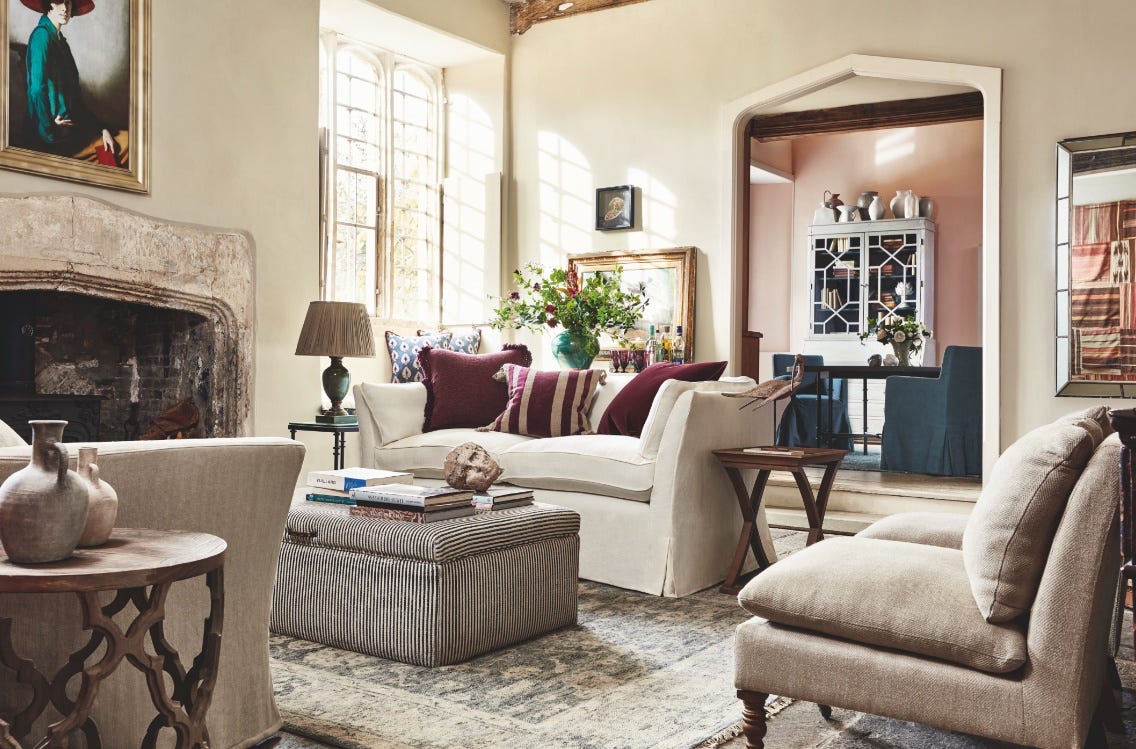 Dining Room
The wildcard of the look, this dining room delivers lots of colour and revolves around an unusual hexagon-shaped table, which makes a statement but doesn't feel out of place in the historic setting. Geometric detailing also appears in our Drummond Cabinet's glass-fronted doors and in the weave of the rug. Like a round table, the Antrim was crafted with sociable suppers in mind – it's what you'd expect from such an open and relaxing home.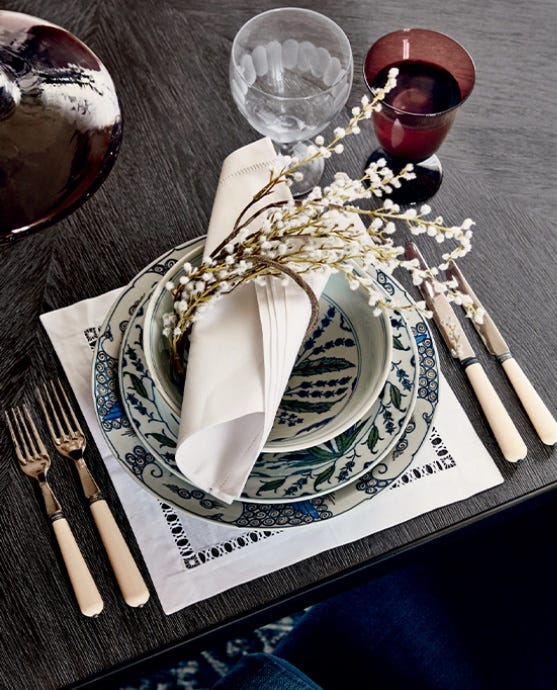 Isphahan Porcelain Crockery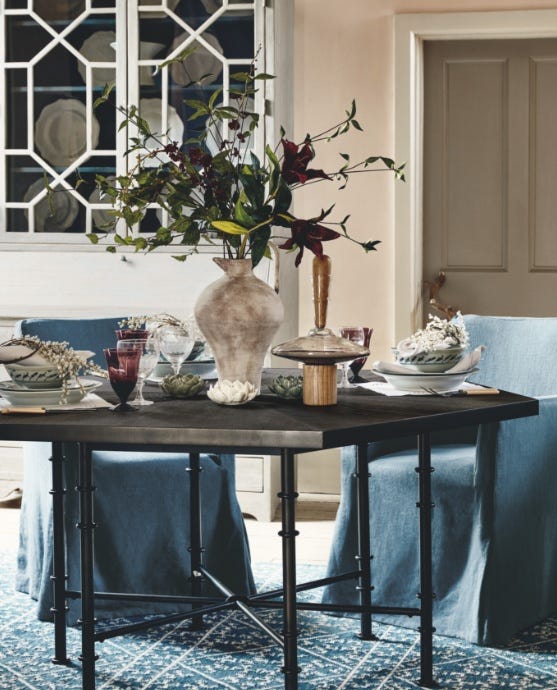 Antrim Dining Table - Ebonised Oak
Snug
Comfort was particularly important to Sue, so here you'll find all the ingredients for the dreamiest of nooks: a side table for a mug of your favourite drink, a floor lamp to allow reading late into the night and a picture-perfect view (ideal, if deep down you're a morning lark). A patterned sofa may seem too far outside of your comfort zone at first but our Tarma proves that stripes can be both soothing and versatile.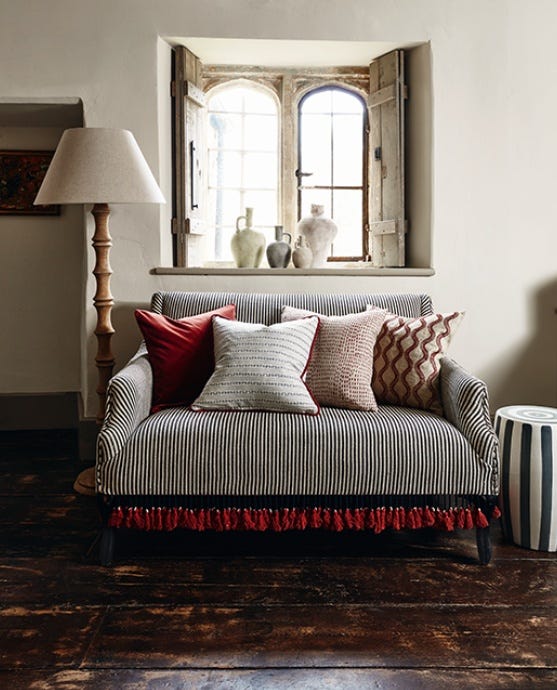 Tarma 2-Seater Sofa - Soft Charcoal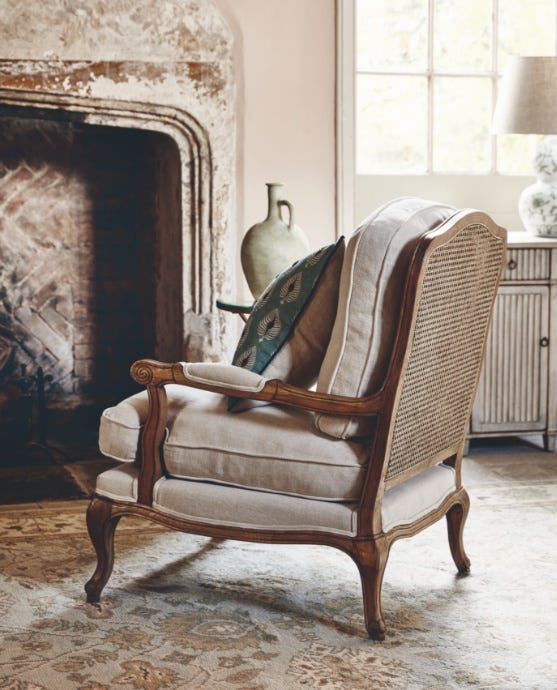 Chantal French-Style Linen Armchair -Natural