There's a certain irony in the final days of summer being some of the best of the season. As carefree spirits mingle with the first wave of back-to-school excitement – which, no matter your age, always seems to return – and the long-awaited Summer Bank Holiday looms, the last few weeks of August are filled with joie de vivre. To help you make the most of them, we've turned to the experts for ideas on spending this time at home. Whether you're hosting family and friends or stealing a few moments to relax and unwind, we've got everything you need to plan a grand finale – from bright and breezy design ideas to self-care tips, refreshing recipes and playlists curated by Britain's leading tastemakers. Enjoy.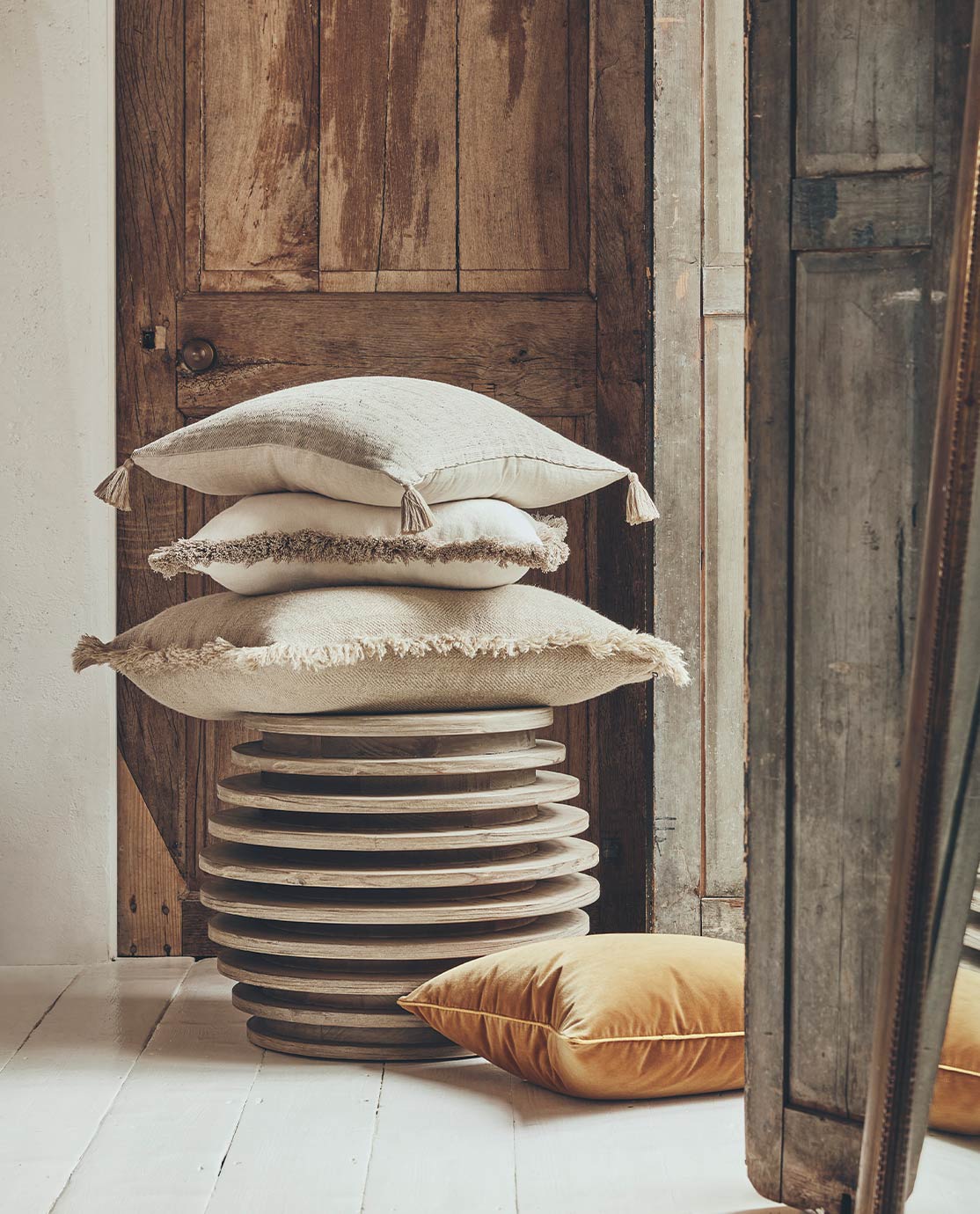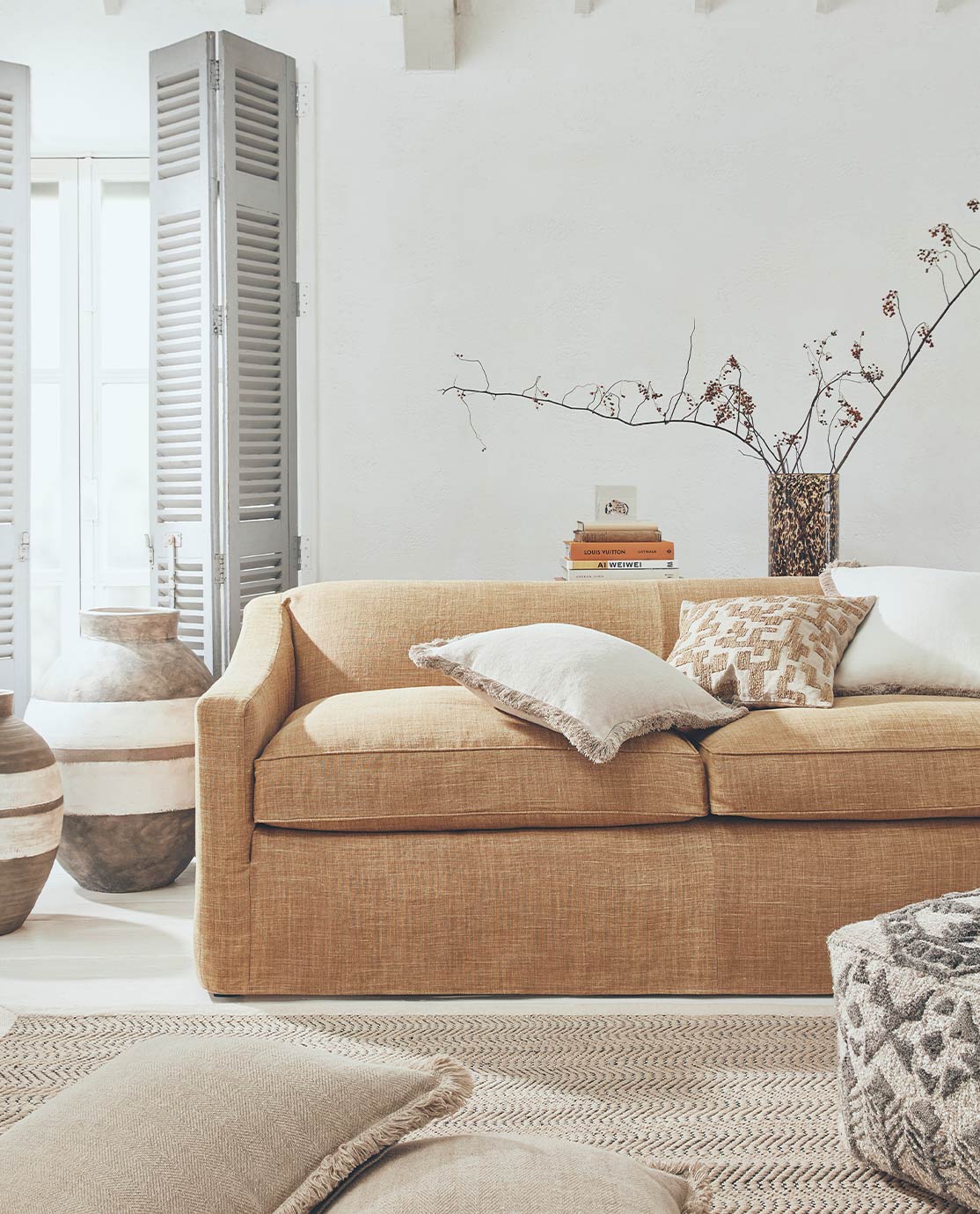 The Interiors
Exotic escapes have been in short supply this year, with travel restrictions putting paid to plans for sunnier climes. For those who haven't had the chance to go abroad, our Interior Designer Sarina Hawkins has some tricks up her sleeve for staving off wanderlust. "For a gorgeous summer refresh,evoke that sense of escapism that comes from visiting a far-flung destination," she says. "A few tweaks to the colour palette and materials will leave you feeling as if you've walked into your dream holiday home."
This is how to get the look:
Bring the outside in with natural materials
"Linen, terracotta, rattan and jute lend themselves immediately to the feeling of summer. Light and earthy, they instantly change the tone of a room."
Pick out playful colours that speak to summer
"To capture that holiday feeling, think bright and earthy tones. Don't be afraid to use plenty of colours and patterns. Summer naturally lifts everyone's mood – and so should your interior."
Update your greenery to mirror the season
"Never underestimate the power of flowers and plants. Swapping out your everyday succulent for an olive tree will make all the difference for a summer refresh – as will a new bouquet of seasonal flowers."
The Great Escape
The Self-Care
A time for rest, relaxation and renewal, summer is the perfect season to focus on wellbeing – and this year, more than ever, taking care of yourself should take priority. Rose Mann, Founder of nutrition-focused restaurant Farm Girl, has not only made healthy living her business, but practises what she preaches on a daily basis – which is why we turned to her for her simple and effective self-care tips.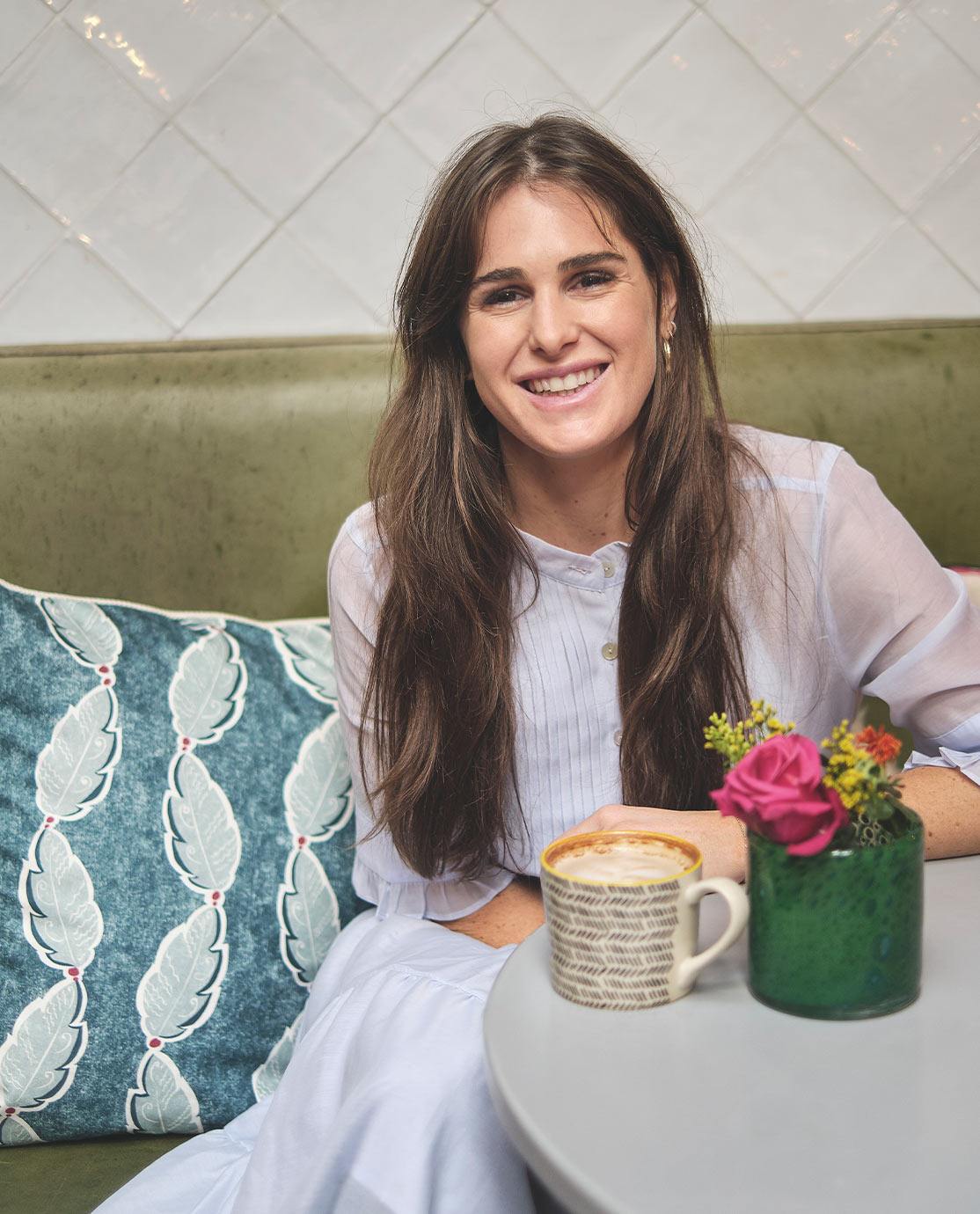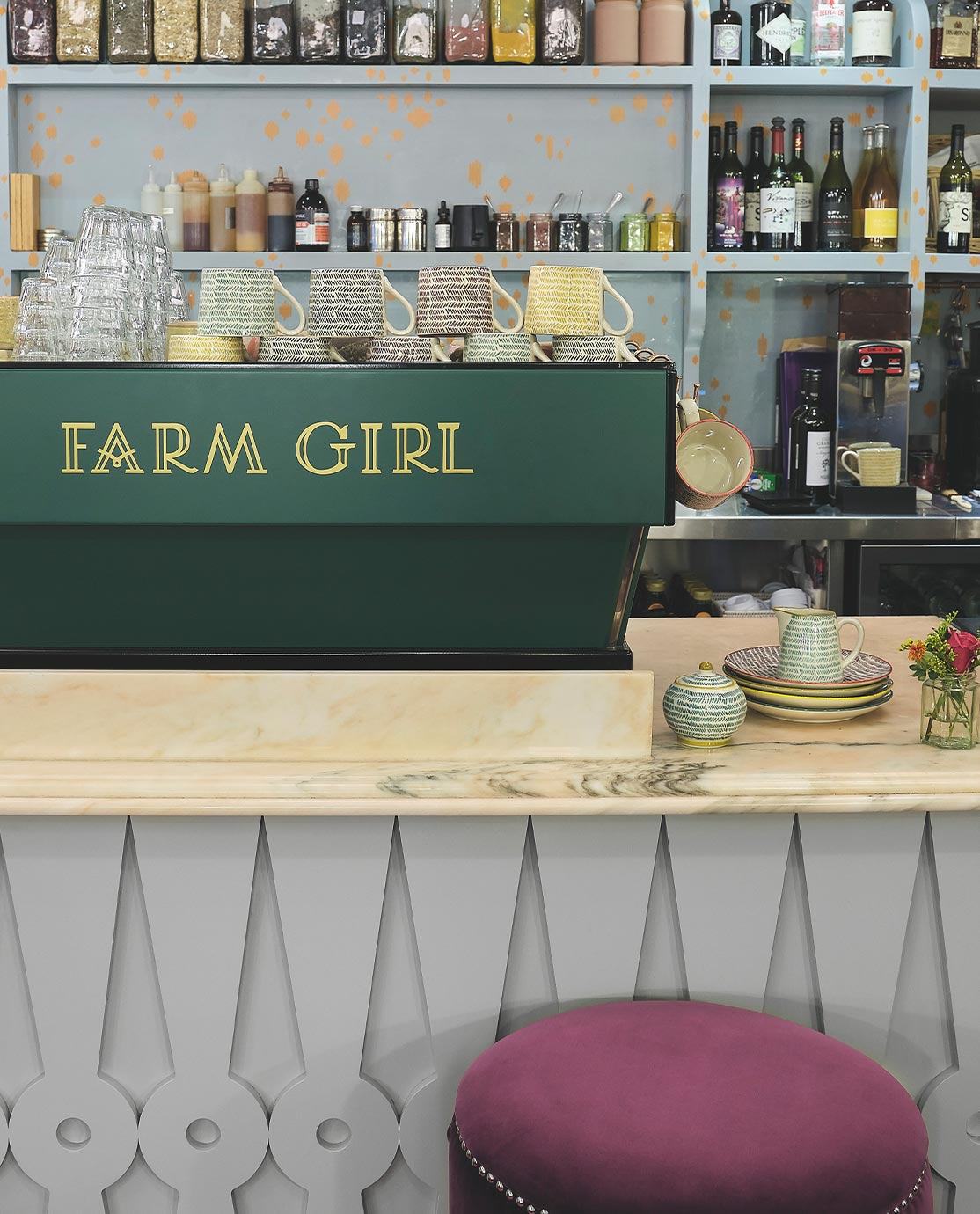 Here's how to get the feel-good factor:
Start the day as you mean to go on
"Mornings are the most important time for me health-wise. I always try and begin my day with a classic drink of lemon and hot water. Then I tuck into breakfast, which at the moment is usually fresh fruit. If I don't have a pretty filling brekkie, then I will be struggling by about 11am."
Get moving
"The main thing that has kept me sane this summer is moving my body daily. Every morning before breakfast I have a quick stretch; I either do a Melissa Wood Health workout or a 30-minute swim at White City House in London. It's a great way to start the day. I've also been loving the yoga classes at FLEX Chelsea, which are hosted by my best friend Chatty Dobson. It's so nice being back in the studio and being sociable. She also has excellent pre-natal knowledge, which is great as I'm seven months pregnant."
Listen to your gut
"Pregnancy has definitely helped me concentrate on eating more natural food and smaller portions. Our office is in Notting Hill, so we have lots of healthy and quick lunch options, but when I'm on holiday I try to pack my diet with omega (doctor's orders) by eating lots of white fish, eggs and greens. After 5pm, I try to stick to the rule of no raw food; everything is steamed or cooked. This helps my digestion so much, especially during hot summer days. I sleep so much better if I have a light summery soup for dinner."
The Playlists
Calming acoustic riffs, uplifting chart toppers and wonderfully cheesy 1960s duets – the soundtrack of the moment is, apparently, a varied one. We tasked four tastemakers with curating the ultimate poolside playlist, and their mixed bag of musical edits didn't disappoint.
For fashion designer Charlotte Simone, a summer playlist isn't complete without crowd-pleasing songs that get everyone singing. Try to resist tapping your foot to Bill Withers' Lovely Day, striking up a duet with Sonny and Cher's I Got You Babe or joining in with Neil Diamond's football belter Sweet Caroline ("Bum, bum, bummm…").
Sparking joy is the modus operandi for Jack Guinness, Contributing Editor of British GQand Founder of LGBTQ+ community The Queer Bible; his selection spans Glass Animals' Heart Waves to Groove Armada's Don't Give Up.
For a more laidback approach, take cues from Lucinda Chambers and Serena Hood; the Founders of curated lifestyle boutique Collagerie and former British Vogue fashion directors love listening to Vance Joy's Riptide, Van Morrison's Brown Eyed Girl and Corinne Bailey Rae's Put Your Records On – tracks that were made for serene days under the sun.
The Recipes
Warmer weather calls for fresh and light bites that can be prepared quickly and with as little effort as possible. Farm Girl's simple recipes are perfect for whipping up on a hot day. Just add sunshine.
Happy Gut Morning Smoothie
Ingredients:
- 1 tablespoon of flaxseed
- A handful of washed spinach
- A small bunch of parsley
- 200ml coconut milk
- 80g strawberries, chopped
- 10g ginger, chopped
- Handful of ice

Method:
Put all of the ingredients into a blender and blitz until smooth.
Enjoy!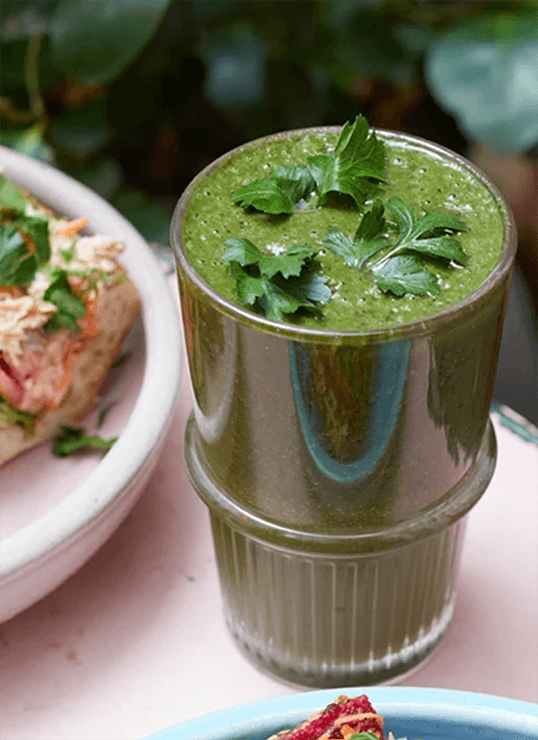 Ingredients:
- 2 eggs
- 40g kale, finely chopped
- 50g kimchi
- 30g feta, crumbled
- 20ml chilli oil
- 5g spring onion, finely chopped
- 2g sesame seeds
- 1g mint leaves
- 1g coriander leaves
- Splash of coconut oil

Method:
In a non-stick frying pan, lightly toast the sesame seeds and set aside.
In a mixing bowl, whisk the eggs.
Chop the kale finely and then lightly steam it for 1-2 minutes.
Add a splash of coconut oil to your pan, add the egg mix and cook, omelette-style, for 5-6 minutes.
Put the omelette onto a plate and top with all of the ingredients, adding the chilli oil last.
Tuck in!