Pair your classic Stafford Dining Chairs with this matching seat, which features gently curved arms for even greater comfort as you while away time with loved ones. As with the rest of the Stafford Range, this armchair is finished with brass studding and has a handle crafted into the back to make it easy to manoeuvre around the dining table. Customise it with your own choice of upholstery and leg finish.
Hand finished
Features a back pull and studded border
An instant OKA classic, the Stafford Dining Chair Collection was designed by Co-Founder Annabel Astor
For complimentary upholstery samples and information about fabric composition and color options, click here.
Please note that the studded detailing on this made-to-order design differs from our original Stafford seating.
Specifications

| | |
| --- | --- |
| Colour | Multi |
| Material | Clever Linen, Clever Velvet, Laundered Linen, Stonewashed Linen, Velvet |
| Height (cm) | 93 |
| Legs | Sustainably sourced oak wood which can be stained to your chosen finish from four colourways |
| Depth (cm) | 61 |
| Frame | Oak |
| Filling Composition | Foam |
| Width (cm) | 64 |
| Seat Height (cm) | 48 |
| Leg Height (cm) | 39 |
| Seat Depth (cm) | 61 |
| Seat Width (cm) | 48 |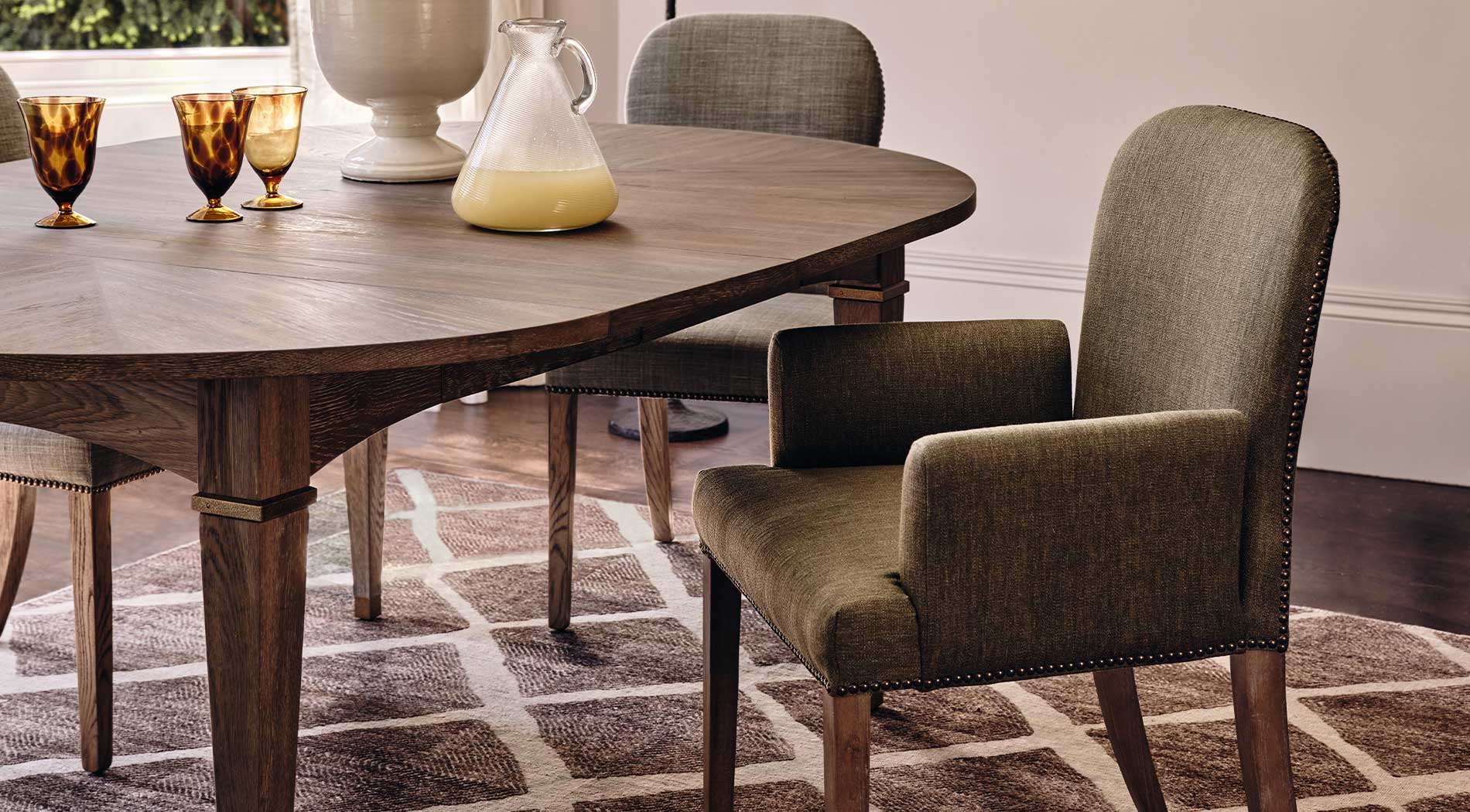 Our Tailored by OKA items can be upholstered in a wide array of fabrics and colours. Whether you're looking for something luxuriously soft or pet-friendly (or perhaps both), feel free to add up to five complimentary swatches to your sample pack.