Spring. A season where wildlife comes into its own. You may have crossed paths with canopies of candyfloss-like blossoms and huddles of newly hatched birds lately. These handouts from Mother Nature are such mood brighteners—it's heartening to feel connected to the outdoors in new ways. Drawing on this sentiment, we began considering how best to bring uplifting seasonal touches inside, approaching celebrated floral stylist Willow Crossley, who we knew would have an endless supply of ideas. Colors, patterns and textures that nod to the environment are a great starting point as far as nature-filled interiors are concerned. We caught up with Crossley, a long-time friend of OKA, in her quaint countryside home (though the weather was so glorious, we spent most of the afternoon in the garden). No matter if you're hosting for the first time in a while and seek cottage bedroom ideas to wow your guests or wish to learn about crafting your own arrangements, we hope these suggestions will empower you to confidently create a more natural home.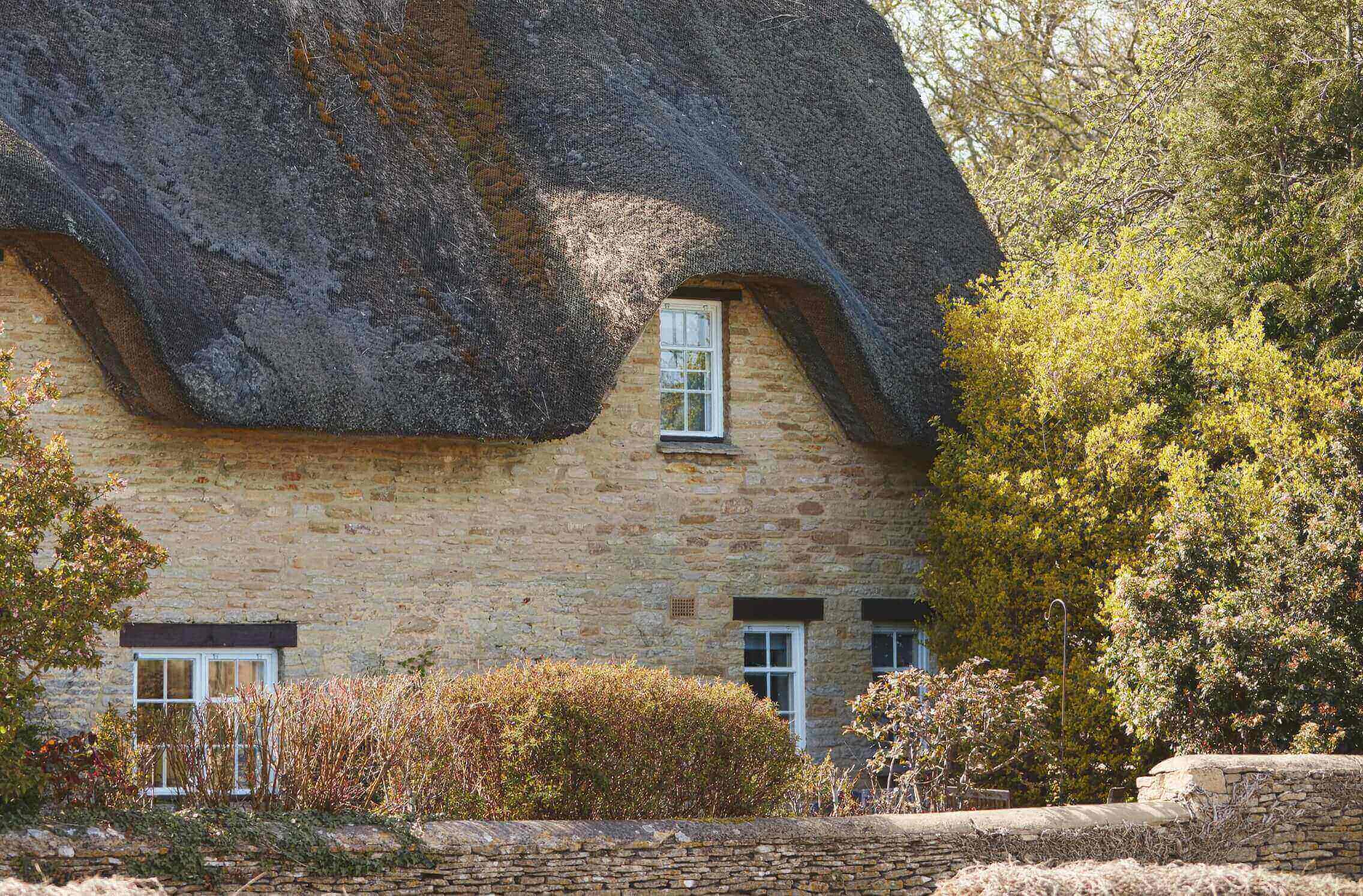 Bring Nature Inside Using Pattern
Botanical designs—be they whimsical, wild, realistic, bold or dainty—inherently summon up afternoons in the garden and weekends in the countryside. It's up to you which styles you choose to display, but don't feel restricted to one pattern per area when it comes to hanging artwork or curating a cushion arrangement—a profusion of floral designs in a single space looks highly effective. Go as maximal as you wish or combine minimal prints for a pretty, soothing aesthetic. The Botanica print in Ivory from Crossley's wallpaper collection with Barnaby Gates lends her Cotswolds cottage bedroom an air of tranquillity.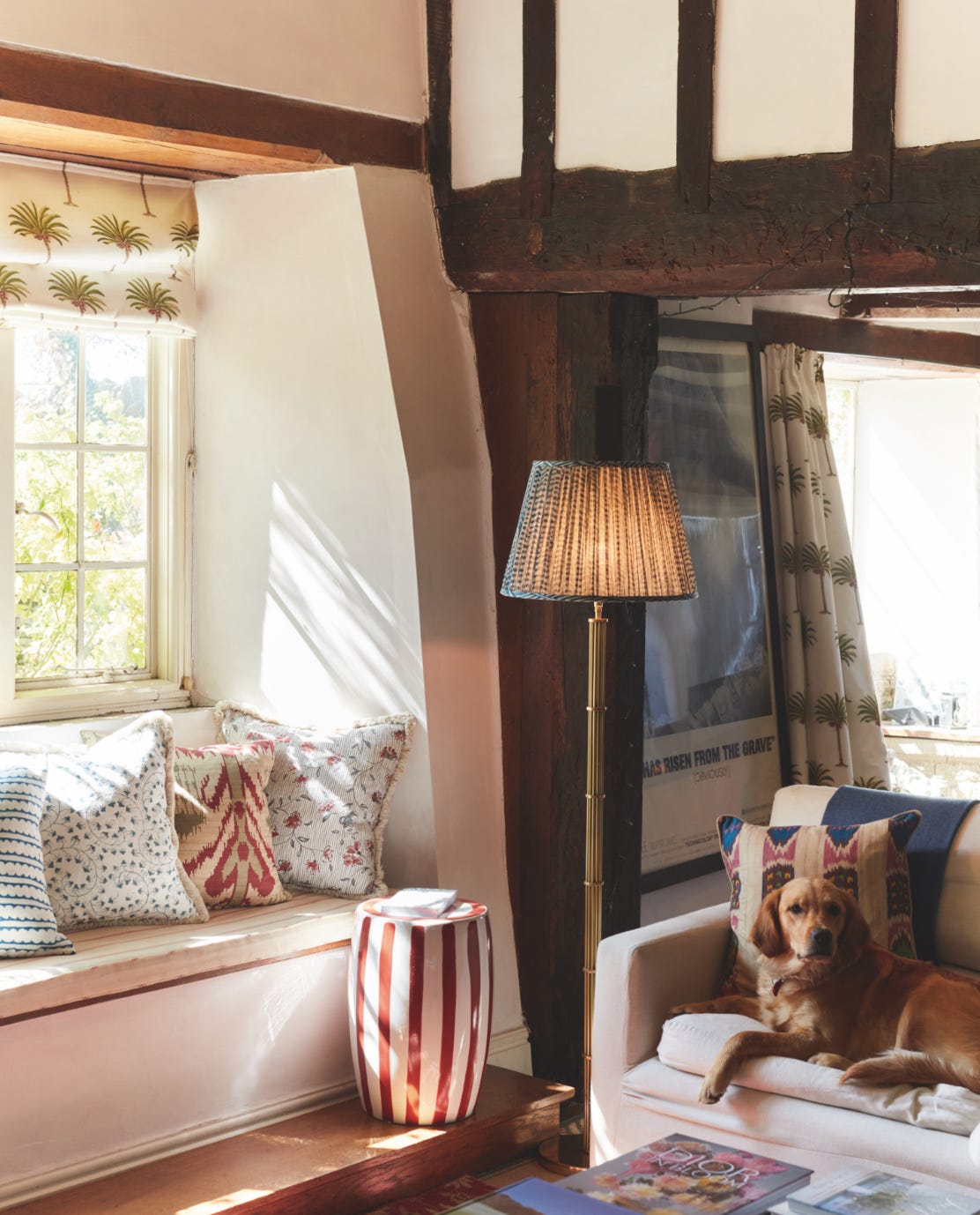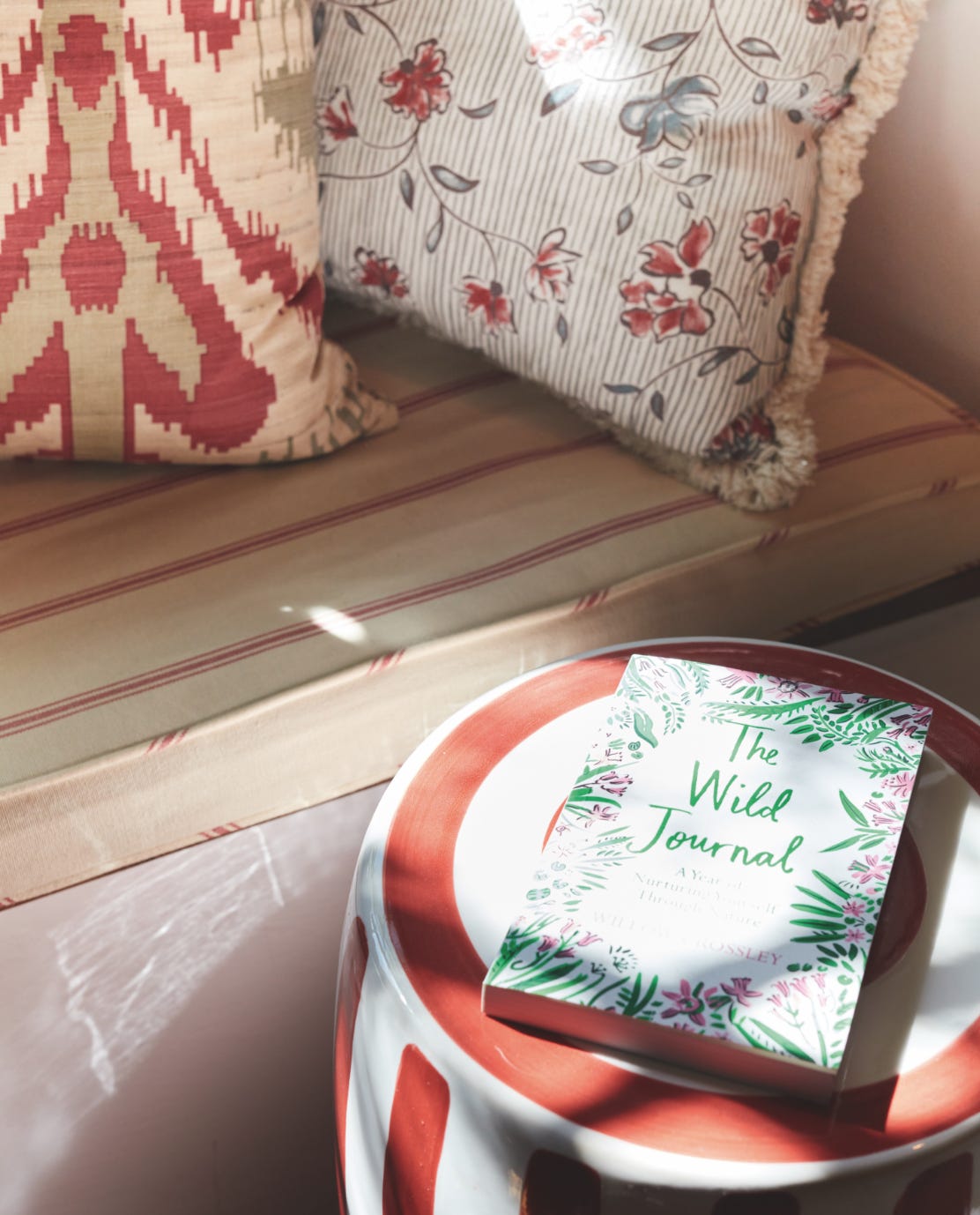 Bring Nature Inside Using Color
Feel at one with the environment by introducing earthy colors—shades of cream, beige, ecru, flax and ochre, evocative of a land or seascape. Channel Crossley's fondness for "green everything" through tones that hint at plants and trees or use stems and bunches to give rooms subtle daubs of color.
Crossley is an advocate for "very wild and natural flowers" and recommends finding "a great local grower"—this will cater for any seasonal flower flights of fancy. She loves "peonies, Solomon's seal, dicentra and philadelphus", and "David Austin roses, dahlias, tulips, Alchemilla mollis, Verbena Bonariensis, geraniums, foxgloves and sweet peas", for a quintessentially English country garden. "I include a selection of shapes, spires, fillers, and a main leading lady, and vary the heights." Going faux? In this instance, Crossley suggests mixing in artificial blooms "with real foliage to make them look more realistic".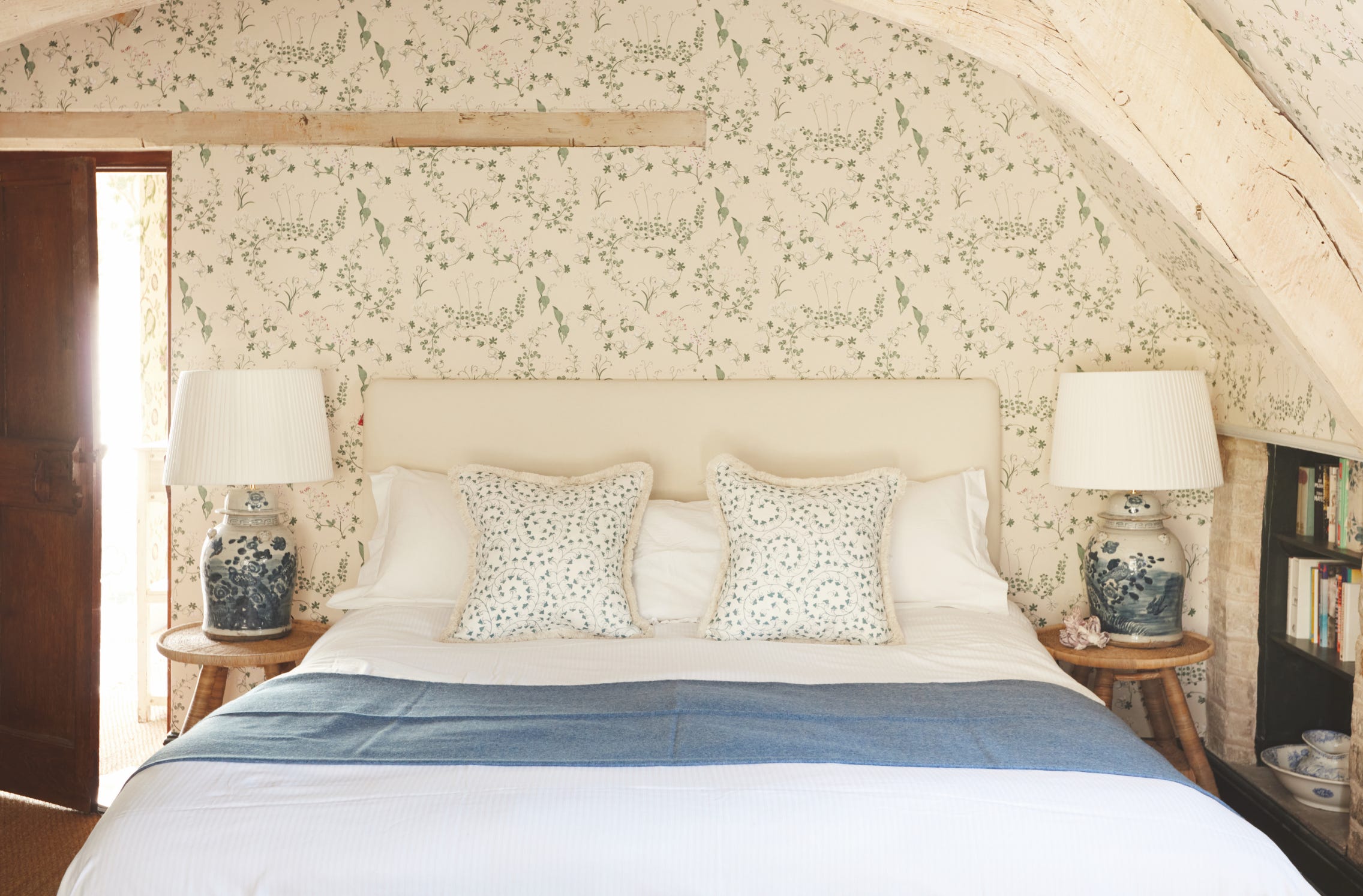 Bring Nature Inside Using Texture
Heighten your connection to all things nature-related through wooden furniture and accessories crafted from natural fibres. This extends to organic fabrics and, in Crossley's case, "driftwood lamps that make you feel as if you're semi-outside". Wooden furniture often features characterful knots and markings whereas jute rugs have a coarse texture ideal for adding a rustic edge. Texture can also be incorporated by way of treasures discovered as you go about daily life. Create mosaic-style layouts with bits of frosted sea glass or collect interesting twigs for a vase, or even burnished brown conkers if you're foraging later in the year. Crossley, whose house is "full of shells and dried flowers", lists "stone collections, crystals, grasses and seed heads", the latter for particular drama and scale, among her favorite creative ways to welcome the outdoors.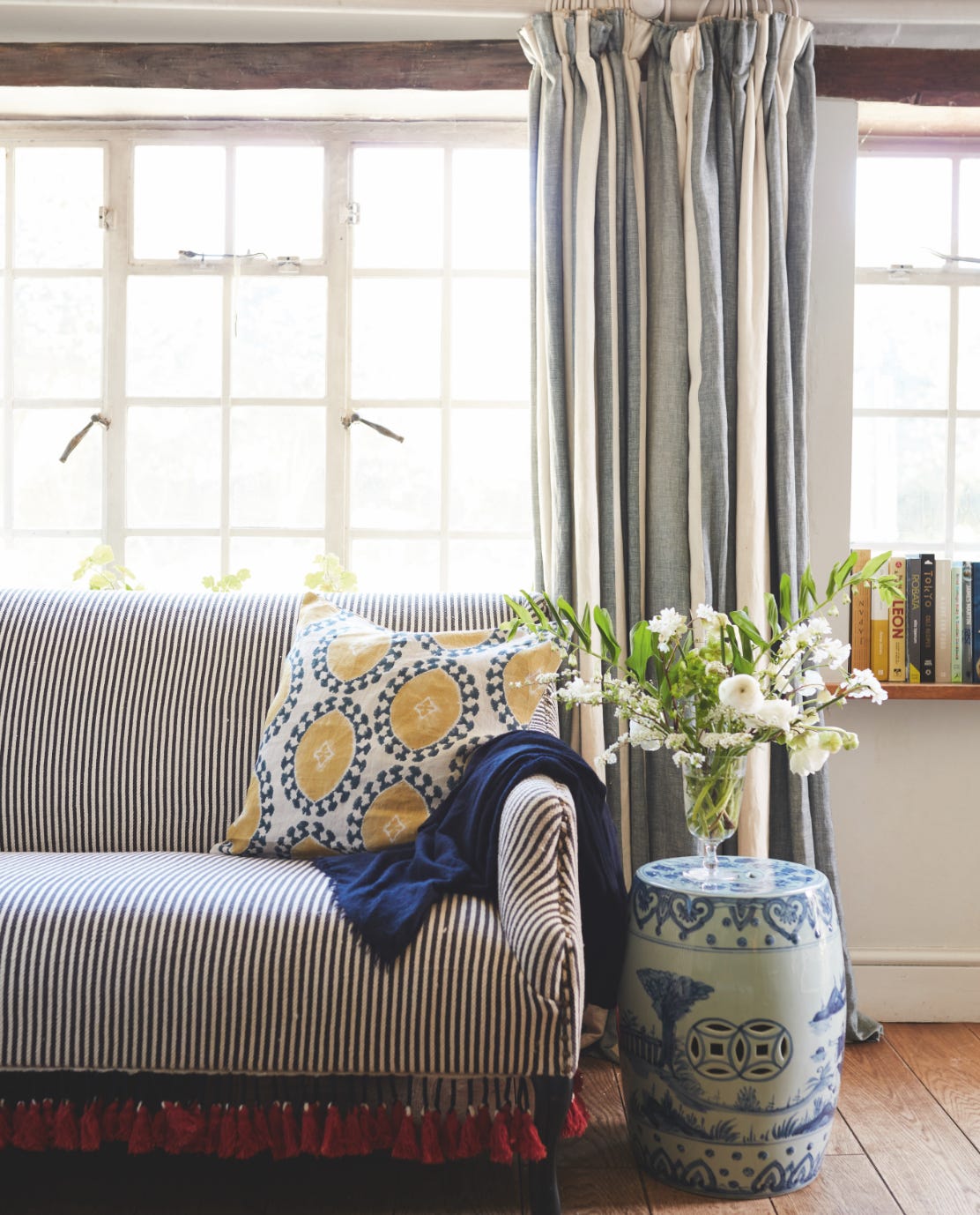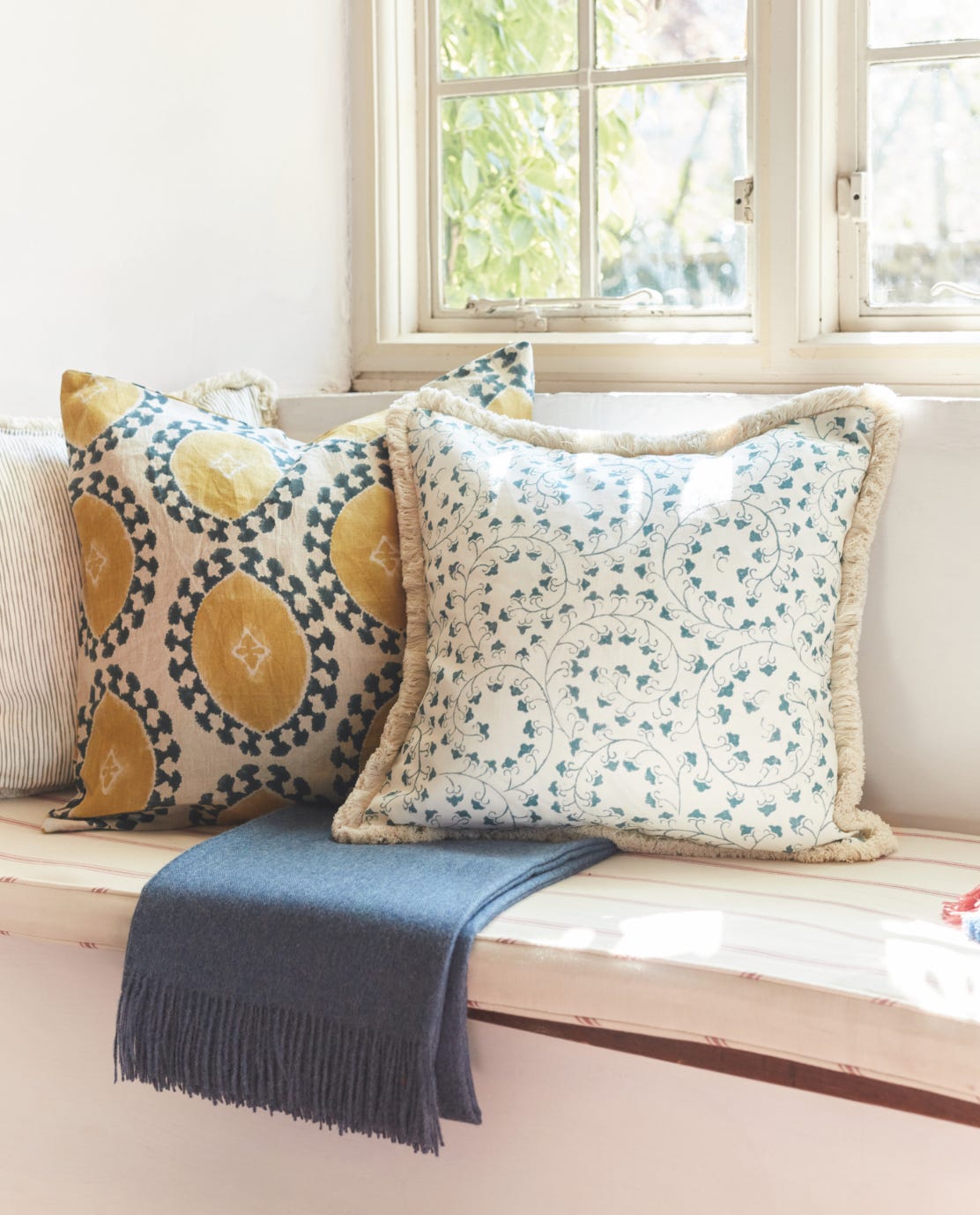 Natural elements may be synonymous with pared-back and bohemian schemes, but flourishes along these lines also suit contemporary interiors. "The contrast of wildflowers in a modern space can be very nice," Crossley muses. If you're decorating a city apartment, with less green space on your doorstep, she advises to "bring nature in, in any way you can." "This could be little stones you like the look of, window boxes or hanging kokedamas [Japanese-style hanging planters made from soil and moss]—they're a great way of saving space," she adds.
If you are seeking that country cottage feel, however, the floral stylist also has a few pointers up her floral-patterned sleeve: "to me, country cottage style is layering natural fabrics with piles of cushions and books, and blankets tossed over the backs of sofas; it's creating somewhere you want to sink into. It's the opposite of clean, modern lines."