You can't underestimate the power of a good night's sleep – experts have spent their lives studying sleep, and its impact on our general health and happiness. With this being the case, and knowing that you'll be spending a solid amount of time asleep under the covers, it makes sense that you should think of your bed as a long-term investment and buy the highest-quality bed that you can afford. Before you make your purchase, it's worth undertaking some careful research; below you'll find all the crucial factors to consider, starting with the essentials.
Bigger is better
Always get the biggest bed size that space will allow, so you can move about in your sleep without disturbing your partner.
Firmness isn't everything
Look at other factors besides firmness; various variables will affect how a mattress feels and the way in which it supports your body, such as thickness and spring count.
Two is the magic number
Place the same level of importance on your divan base as your mattress, as they work as a unit. We recommend buying both at the same time for the best result.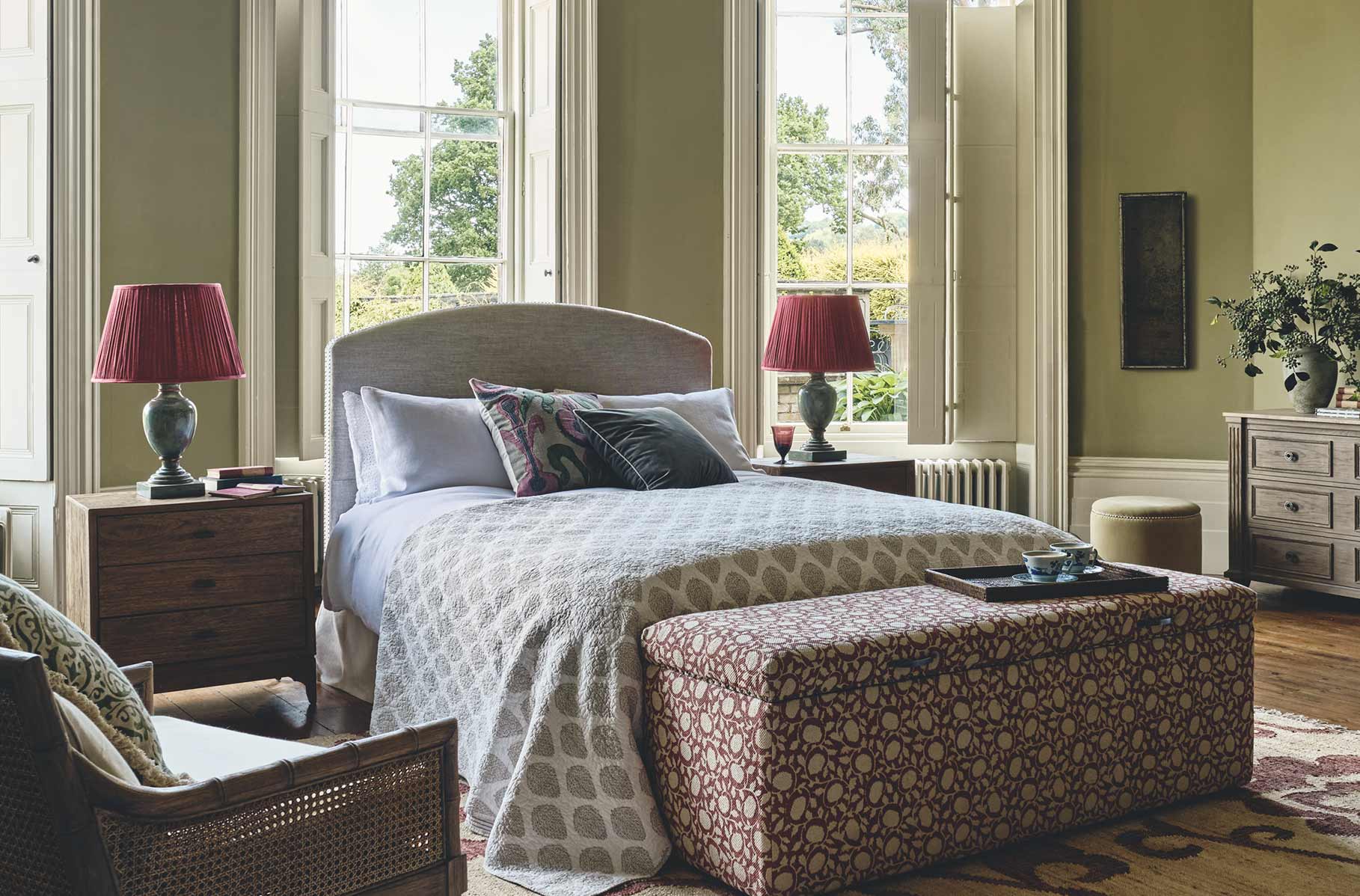 OKA Beds: all you need to know
Handmade in Britain
All OKA divan beds are handmade in Britain by a family firm in Yorkshire that has been making beds for more than 30 years – so rest assured, they know exactly what needs to go into these bedroom essentials to ensure a good night's sleep. Each sturdy, wood frame that forms the divan bases is made from Scandinavian spruce, which has a strong, fine grain. All of the models feature castors on the bottom for effortless maneuvering and, in the case of the larger beds, the base breaks down into two parts for extra ease if (or when) it needs to be moved.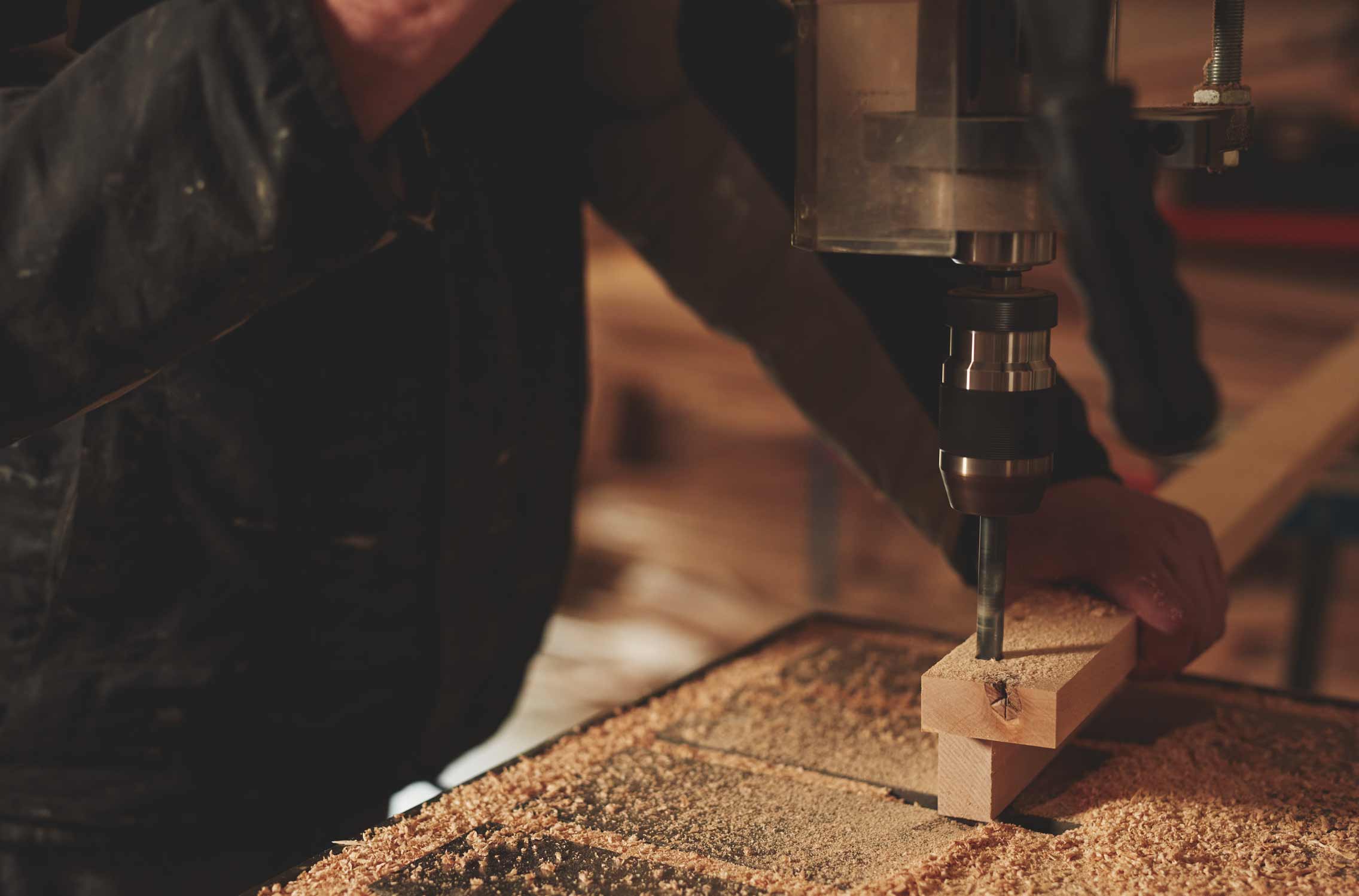 Pocket-sprung mattress included
All our divan beds come with a thick, high-count pocket-sprung mattress – in our opinion, the best type of mattress there is. This is because pocket-sprung mattresses are highly responsive, thanks to their unique, individual-coil system; each spring is hand-sewn into its own calico pocket, before being hand-nested into a honeycomb pattern that forms the mattress as a whole. This means each spring moves independently, cradling each point of the body in contact that comes into contact with the mattress and distributing your weight evenly. All of our mattresses are sprung to medium firmness.
Natural materials
A mattress made from natural materials will allow for better air and body heat circulation during the night. Our mattresses are made of high-quality, natural fibres, each of which is chosen for its comfort, resilience and breathability; layers of wool, horsehair and cotton are topped with rebound wool-cotton, as well as a bamboo pad to keep all the fibres in place.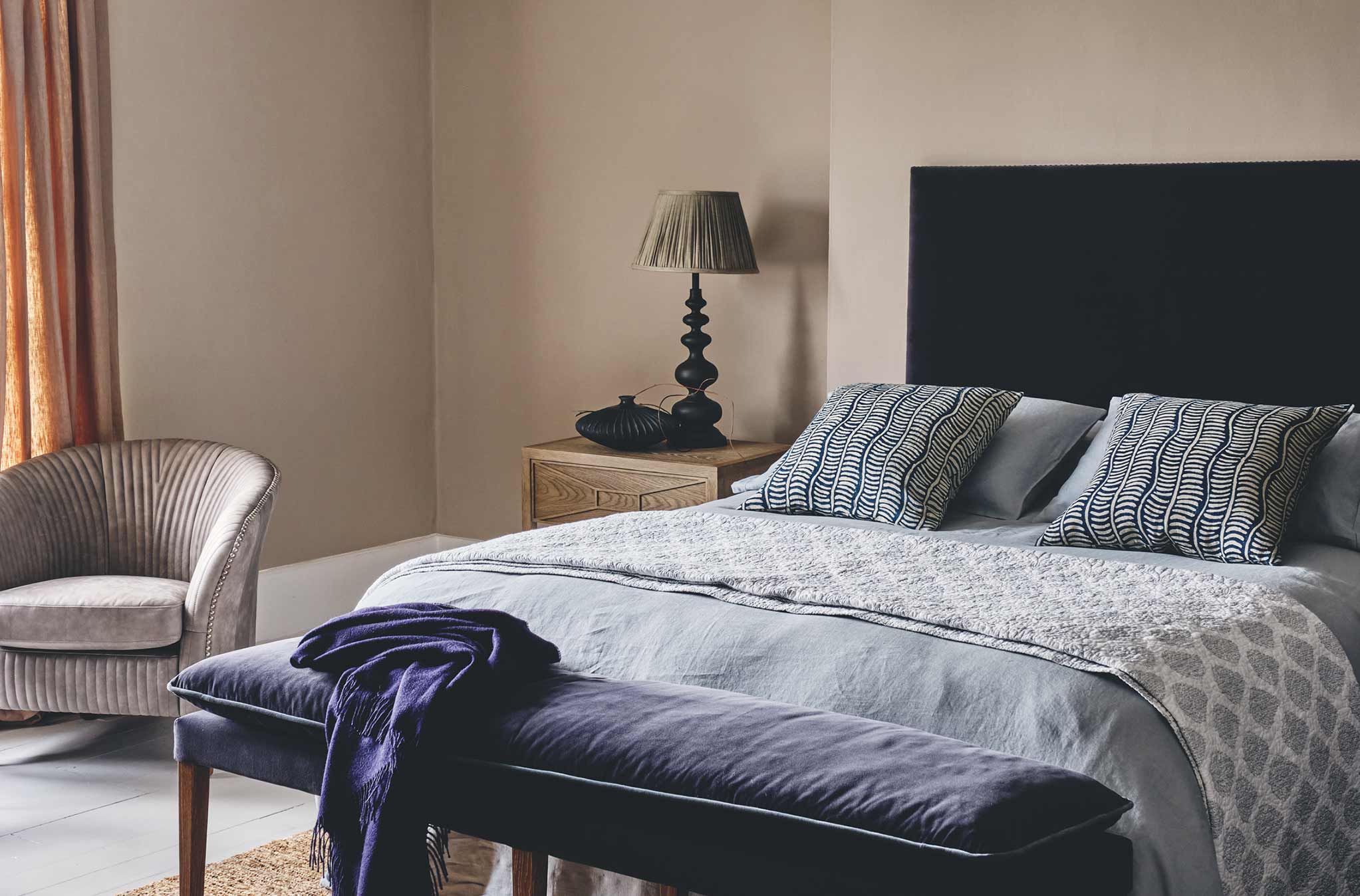 OKA Beds: the choice
We offer two types of divan beds – Standard and Deluxe – and both offer luxuriously high levels of comfort at an excellent price. All mattresses come with handles on the sides for easy mattress rotation. Here are the key differences:
Standard divan beds
An OKA best seller and customer favorite, our Standard divan beds and mattresses are perfect for guest bedrooms and children's rooms.
Standard mattresses are 23cm thick and come with a high spring count (approximately: Single x500; Double x1,100; King x1,300; Super King x1,500). The internal materials are covered and sealed in using the finest-quality 100% cotton ticking, sourced from traditional cotton mills; cotton ticking offers a far cooler and healthier sleeping environment, when compared with its synthetic counterparts. For additional breathability, each mattress also comes with single air vents.
Standard bases feature a platform-top base, which is perfect for those who like their bed to be a little bit firmer, and are available with or without drawers. If you opt for drawers, the Super King, King and Double come with four, while the Single has two.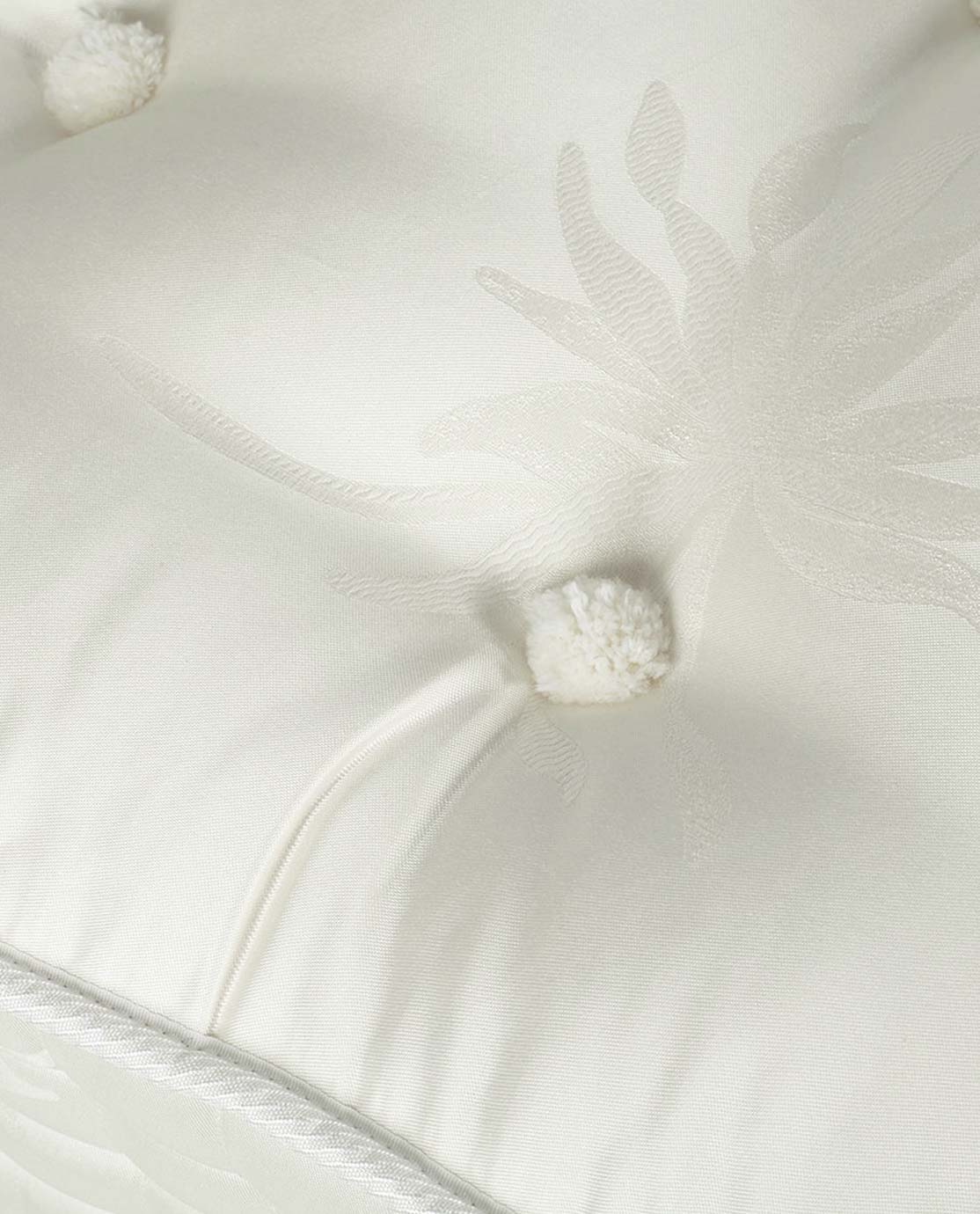 Deluxe divan beds
Our Deluxe divan beds offer superior comfort and support, thanks to their exceptionally high-spring-count mattresses (approximately: Double x1,800; King x2,000; Super King x2,400).
The 28cm-thick mattresses are covered in a soft white tufted wool damask fabric, for a cooler sleeping environment and luxurious finish. They also feature double air vents for optimum breathability.
The Deluxe bases are what we call 'true edge'; a layer of pocket springs inset into the base frame, plus reinforced edges to hold these springs, means there is less 'give' and so it is much easier to get into and out of bed. This extra layer of springs also helps to evenly distribute any strain and stress on the mattress, resulting in a bed that lasts much longer. All Deluxe bases also come with drawers as standard, meaning additional bedroom storage that doesn't take up extra floorspace.
Drawers
A common problem in many homes is the lack of storage space. We like to think we're helping to solve that, in bedrooms at least, as all of our divan beds are available with drawers. If you do want to opt for a bed with drawers, make sure you measure up properly to ensure you have enough room either side of your bed to pull them out! The three larger bed sizes boast four drawers, while the single beds offer two – all of these provide enough room to store bedroom accessories, such as spare bedding or guest towels.
Headboards
Some may class headboards as optional extras, but we would argue that they're bedroom essentials; in fact, we'd go so far as to say that a bed looks naked without them! Our headboards require no fixing to the bed – just stand them flush against the wall behind the mattress. It couldn't really be simpler. Our collection features all kinds of designs, so there should be something to suit your style; wooden headboards, upholstered headboards covered in linen or leather, and padded headboards, which can be dressed with a slip cover of your choice.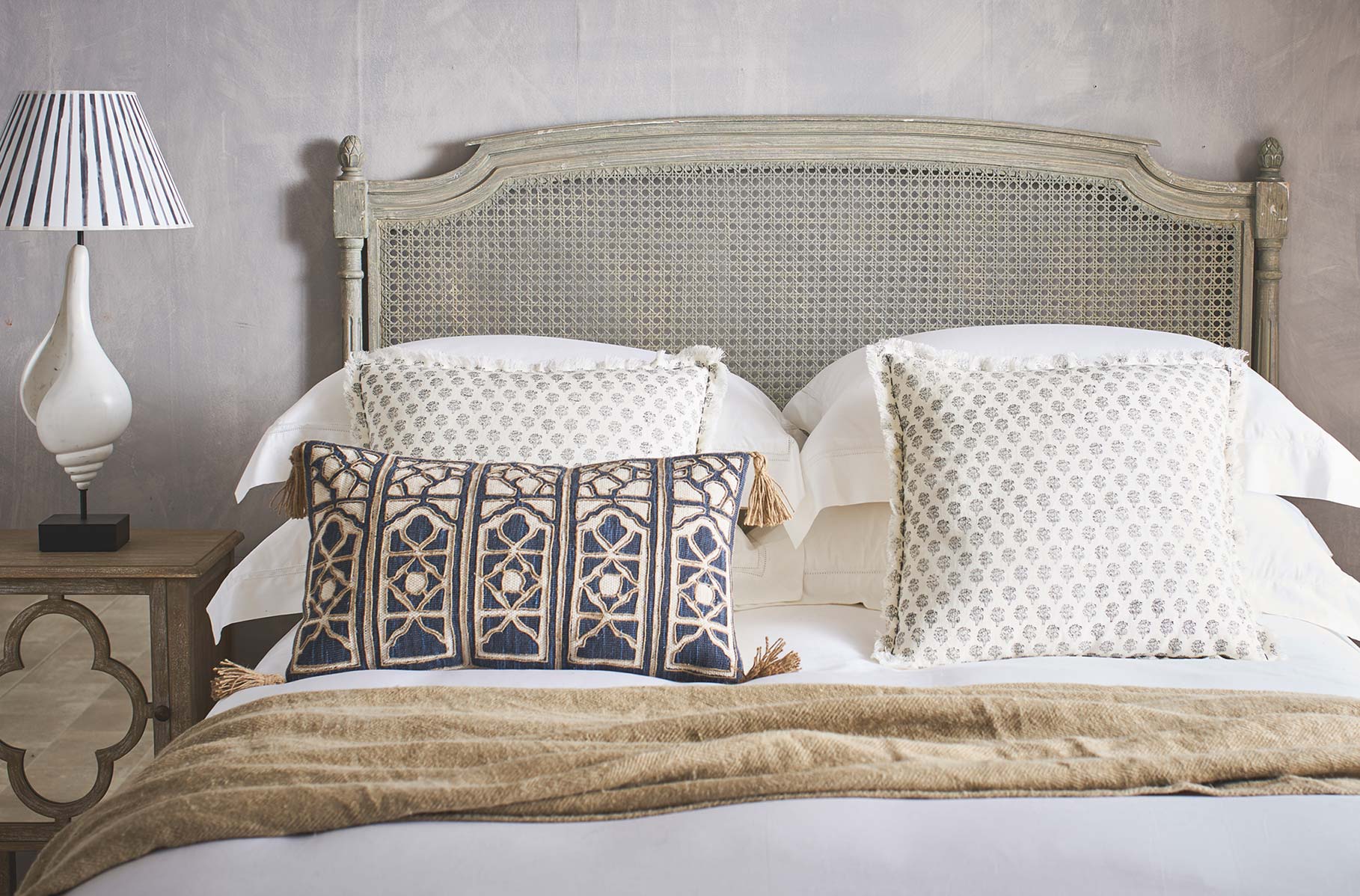 Valances
For a well-finished look, dress your divan base with a valance. Our simple box-pleated valances are perfect for an elegant, contemporary bedroom scheme. Whether cotton or linen, you can choose from a selection of neutral colours. Matching headboard slip covers are also available for a truly coordinated sleep space.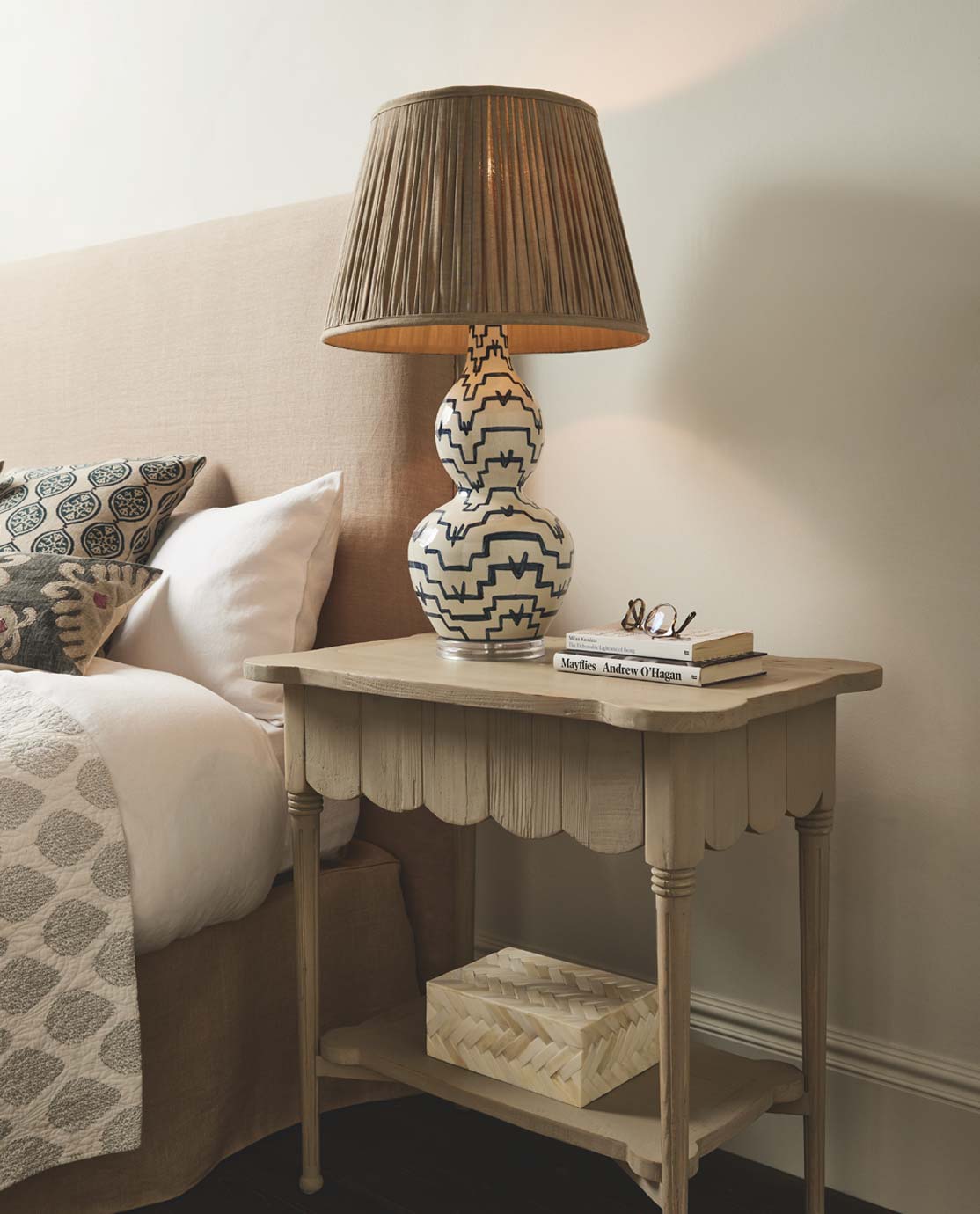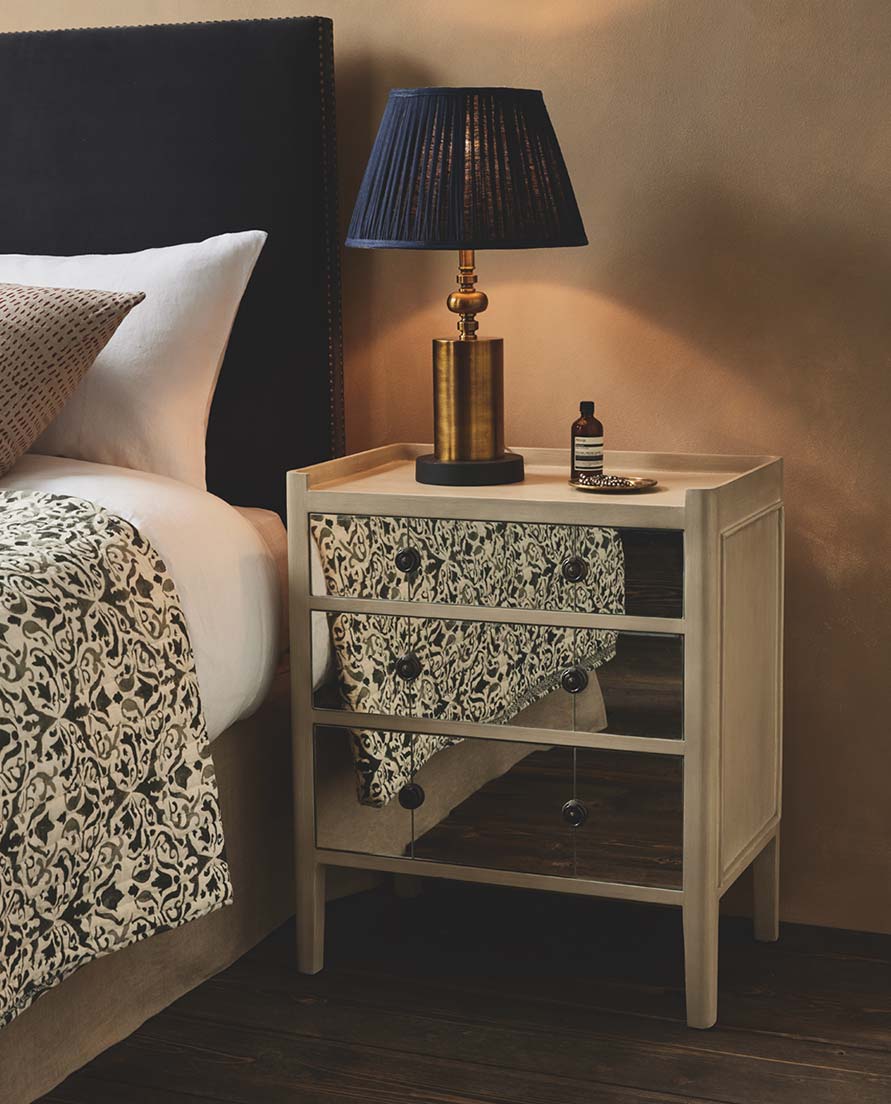 Care advice for your new mattress
To keep your mattress in premium condition, rotate the mattress 180° after three to four weeks so the head becomes the foot, then 3-4 weeks later, flip the mattress so the bottom becomes the top. Repeat this cycle every three to four weeks, to avoid any uneven wearing – or disrupted sleep patterns.
It's recommended that you replace your mattress every eight to ten years.
Quick look comparison chart
Feature

Standard Divan Bed

Deluxe Divan Bed

Mattress

Thickness

23cm

28cm

Firmness

Medium

Medium

Finish

100% cotton ticking fabric

Damask fabric

Type

Pocket Sprung

Pocket Sprung

Spring count range

500 – 1,500

1,200 – 2,400

Air vents

Single

Double

Handles

4 (Single)

6 (Double, King, Super King)

6 (Single)

8 (Double, King, Super King)

Base

Drawers

Available with or without drawers

Only available with drawers

Finish

100% cotton ticking fabric

Damask fabric

Type

Platform Top

True Edge