Pinstripe, ticking, Breton—from the formal to the effortlessly laidback, stripes come in many moods and guises. They can be deliciously bold or quietly subtle, worn on the body or fashioned to fit a room, spotted on deck chairs or hung from a window frame. When it comes to decorating with stripes, the pattern is deceptively versatile, with the ability to elongate, emphasize or elevate a space depending on its style and usage. To inspire your next interiors update, we caught up with a few design authorities to discover how to master those beautifully fine lines.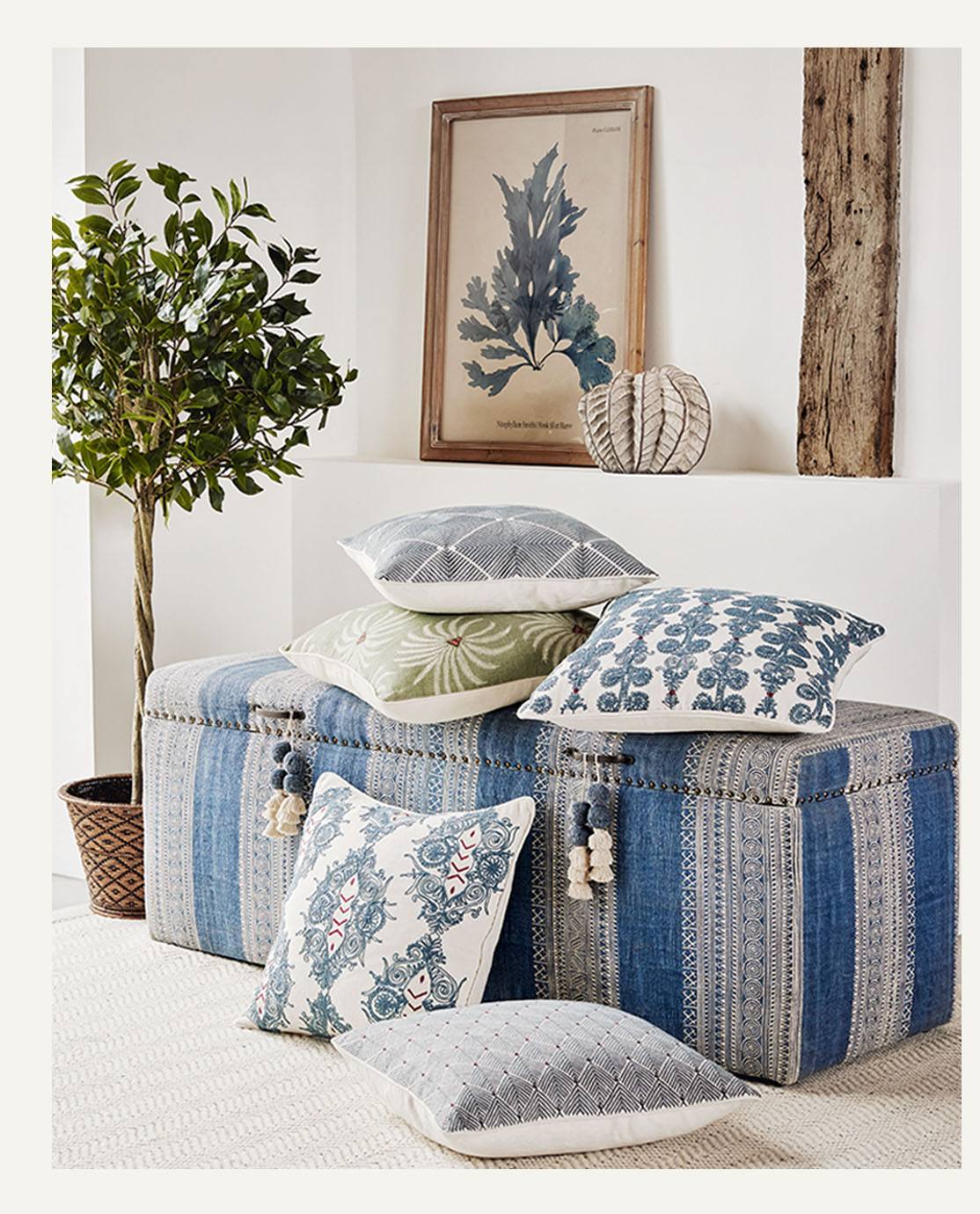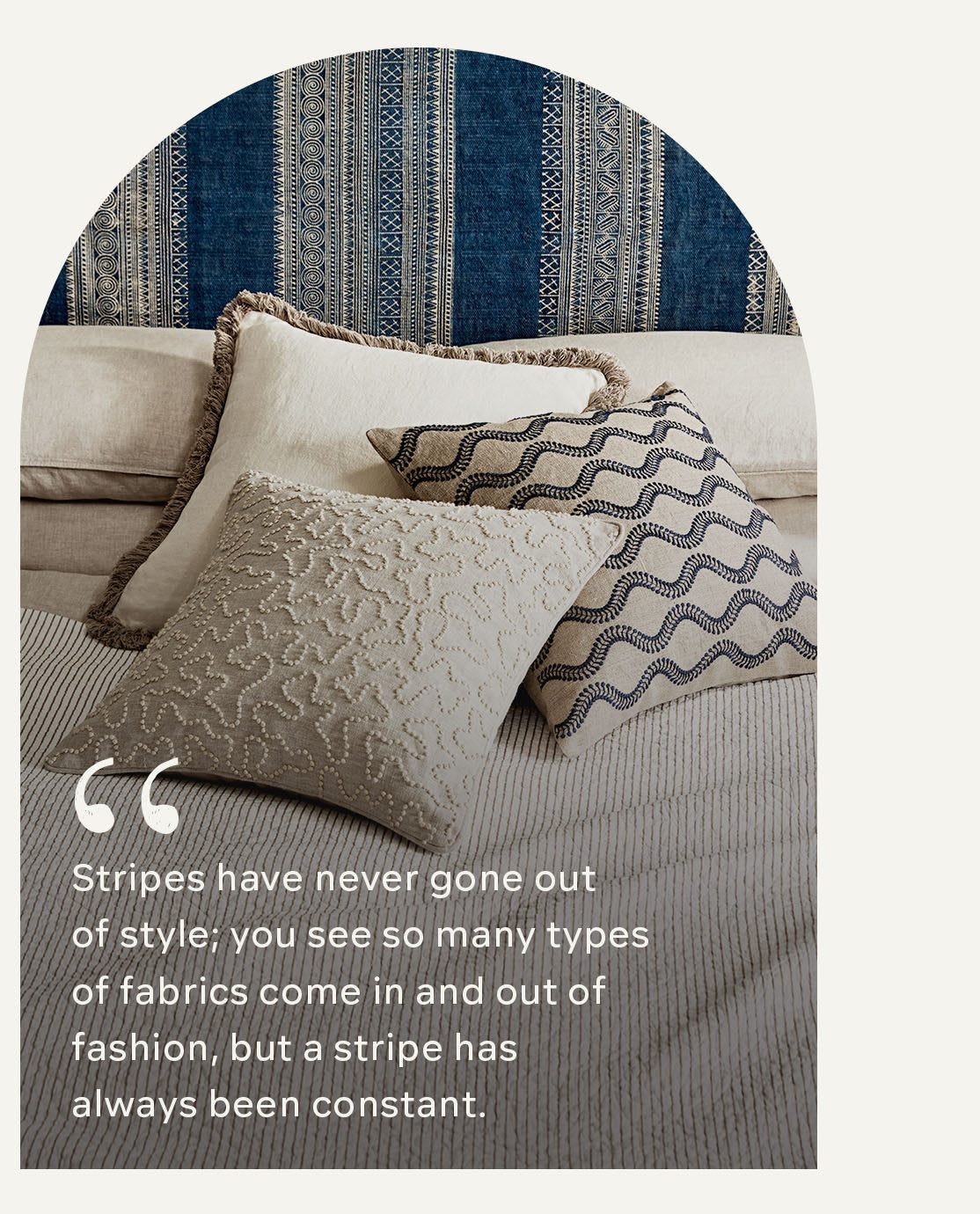 Make Stripes a Focal Point with Upholstery
You'd be forgiven for thinking patterned upholstery is purely the reserve of the brave. Sofas, armchairs, ottomans and headboards are investment pieces that, in any color, own the room, so introducing a print may feel like a particularly bold step, and one that may not stand the test of time quite as well as a solid color. However, there's nothing more classic than a stripe, says Sophie Gammon, one of our interior designers based in the UK "Stripes have never gone out of style; you see so many types of fabrics come in and out of fashion, but a stripe has always been constant," she explains. "It is a timeless pattern that pairs well with other fabrics and prints. I often say that a stripe is like a neutral, because it doesn't limit you with your design or look."
In fact, Sophie often looks to dense stripes for upholstery that will endure. "They can be very forgiving and help to hide marks, so I like to use them on furniture items that get a lot of wear, such as ottomans or armchairs." With narrow black-and-white lines and a removable tasseled trim, our Tarma striped sofa is a fun way to bring pattern into your living space, while the multi-colored kilim upholstery of our George Club Chair offers a true statement piece. For a softer touch, consider a blue-and-white striped sofa or an armchair in a ticking stripe—the calm color palette and narrow lines present a quieter take on the style.
Add a Subtle Stripe with Décor
Decorating your home with stripes is easy if you want to bring in just a hint of pattern to your space. You needn't stick to upholstery; décor is a simple way to incorporate stripes without making the print the core focus of your design. "If using a stripe is a bit intimidating, look for pieces that aren't as central to a room," explains Sophie. "Our Rander Ceramic Stool is a great example of this, as it's a fun way to incorporate stripes without letting them dominating the space." Don't feel the need to opt for a piece that's completely striped, either; a subtle border on a rug or the trim of a pillow is a nice way to add detail to your room.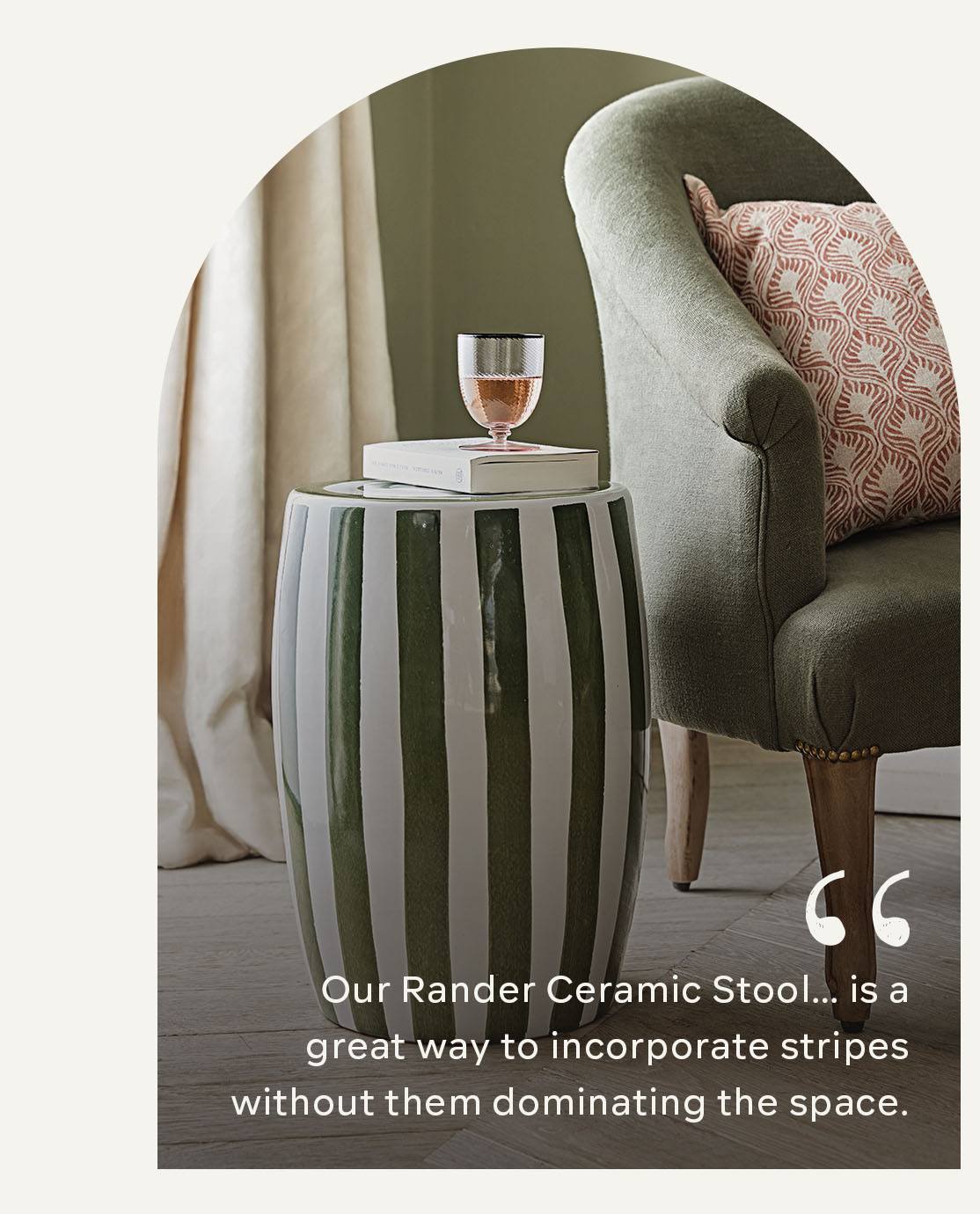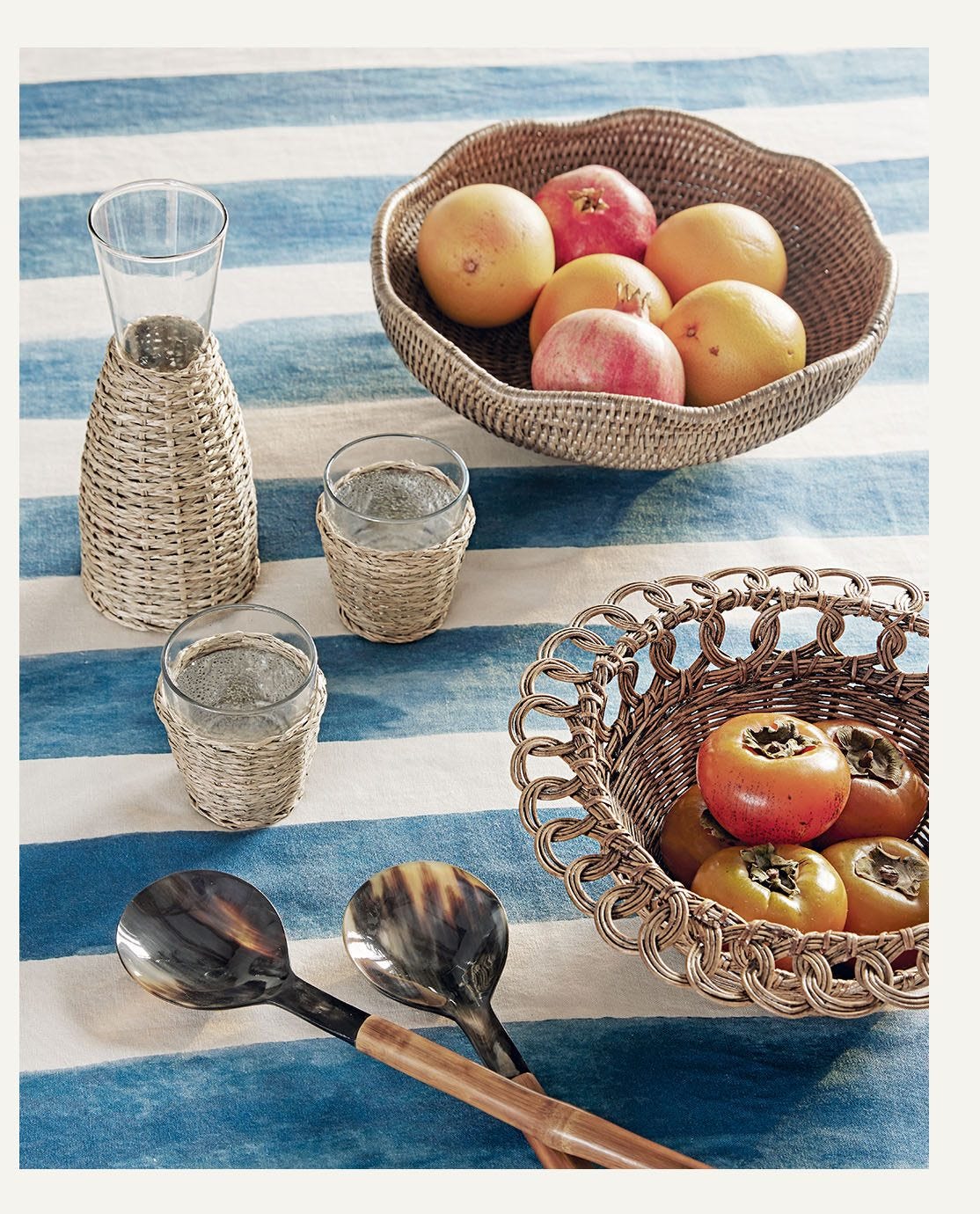 Mix and Match Your Patterns
For those who favour the bolder end of the design scale, there's only one thing for it: get mixing. The rules for mixing patterns when decorating are easy to follow: it's all about scale. Whether you're pairing several stripes or mixing them with a different print altogether, the key is to ensure that the motifs vary in size to create a greater contrast. "You can absolutely pair stripes together, but you should pair a wider stripe with a ticking stripe, for example," says Charlotte Saunders, another expert behind our Interior Design Service. "The different scales will ensure they complement one another; this is key when using multiple stripes in a space."
As for alternative patterns, Charlotte likes mixing stripes with florals or geometric prints for a nice contrast, and she's not alone. "I love our Sheki Upholstered Ottoman," adds our Co-Founder and Creative Director Sue Jones, "as its striped border and floral embroidery so perfectly show how to mix two contrasting styles together and make it work."
Take Stripes to New Heights
If you want to make stripes the true focal point of your room, then why not opt for a striped wall or ceiling? This bold design move is a really fun way to add interest to a space. Decorative Artist Tess Newall specializes in beautiful hand-painted murals and homeware, bringing her unique brand of colour and pattern to walls, mantelpieces and furniture, and often incorporates stripes into her designs. It's the simplicity of the pattern that gives it its enduring appeal, she says. "They can be both classic and contemporary, appealing to people with both maximalist or minimalist taste, and are the perfect foil for any style of furnishings," she explains.
Among her more statement striped designs are murals painted on the ceiling "to create the illusion of a room being tented. Stripes disappearing into the centre of the ceiling is a very effective way of doing this – it's amazing how cosy and fun being in a room like this suddenly feels." Here are her tips for creating your own circus tent ceiling:
1. Measure and divide the total wall space equally. Then, pencil-mark each point where the ceiling meets the wall (where you want the stripes to end).
2. Measure and mark the central point of the ceiling.
3. Pull a length of string taut from a pin in the central ceiling point to one wall point. Follow the string line with masking tape to mark each stripe, placing the tape within the stripe that will remain the colour of the base layer. Repeat around the room.
4. Use a narrow paint roller to fill in the stripes, allowing drying time between coats.
5. Once dry, remove the masking tape gently to ensure no base colour is lifted. Use a small paint brush for touch-ups.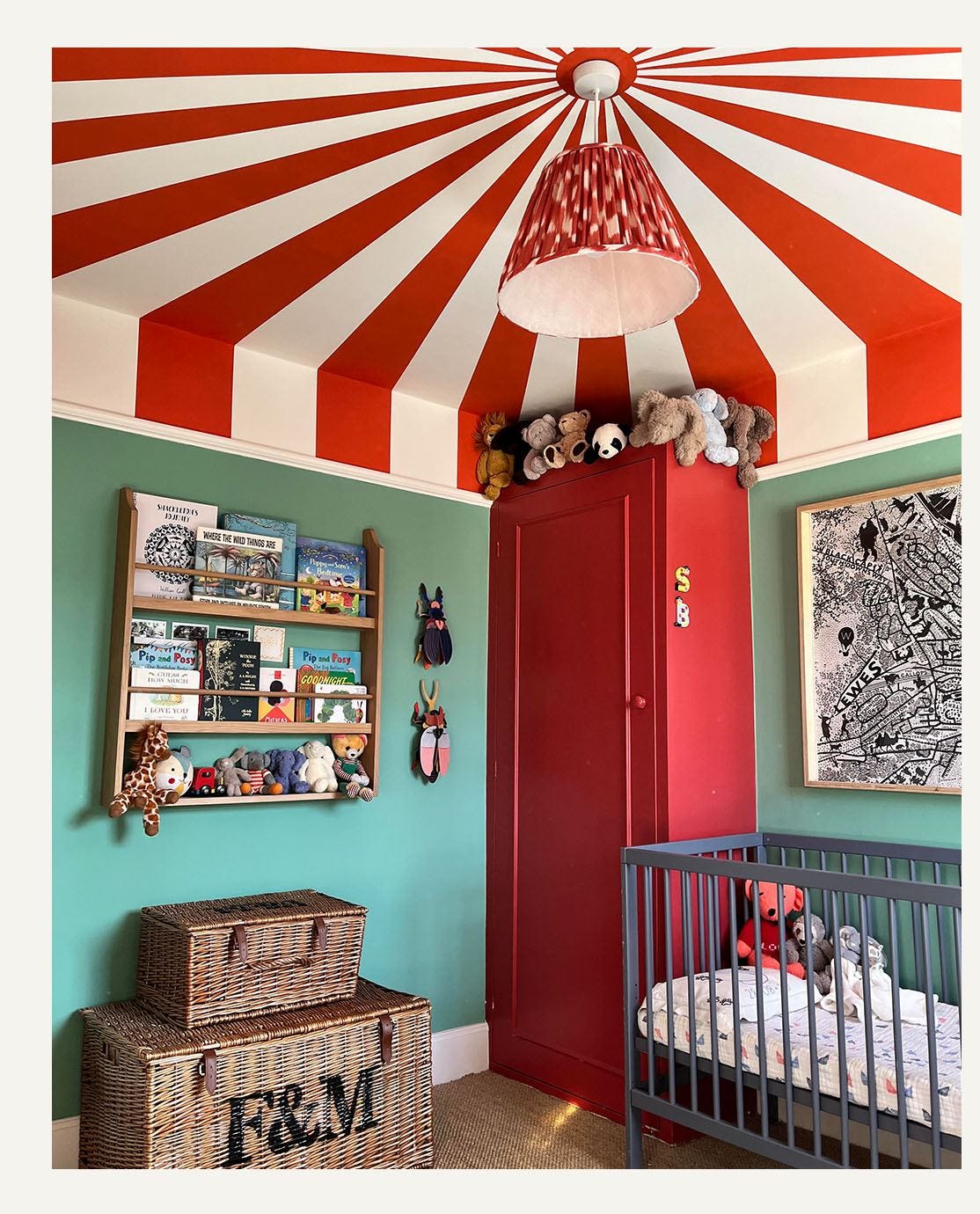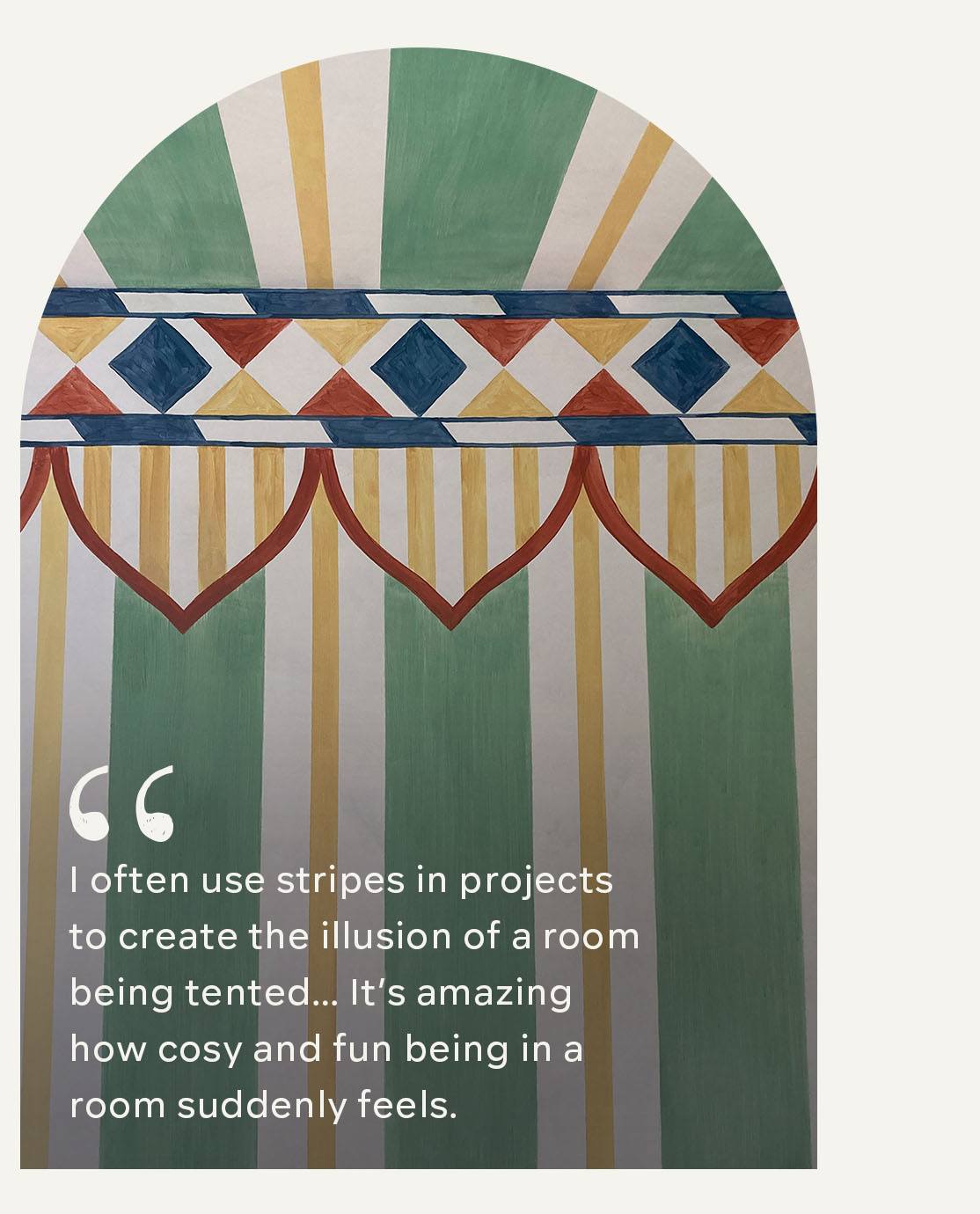 Give Overlooked Rooms a Lift
For the sitting room, bedroom and dining room, it can be simple enough to find a cushion cover or the perfect wall art to bring a fresh pop of colour or pattern to your space ­­– but for those often overlooked areas, interior design can be harder to master. In these spaces, stripes are your secret weapon, says Sophie. "A stripe can be used in any space within a home," she says. "They are a great way of bringing in some interest in hallways or bathrooms, as these are rooms that typically have less visual interest." Consider a striped Roman blind, for example, to bring a touch of pattern to a hallway. "One way to add stripes into bathrooms and kitchens is with tiles," adds Charlotte, "or even textured pieces such as towels and tea towels, to create interest."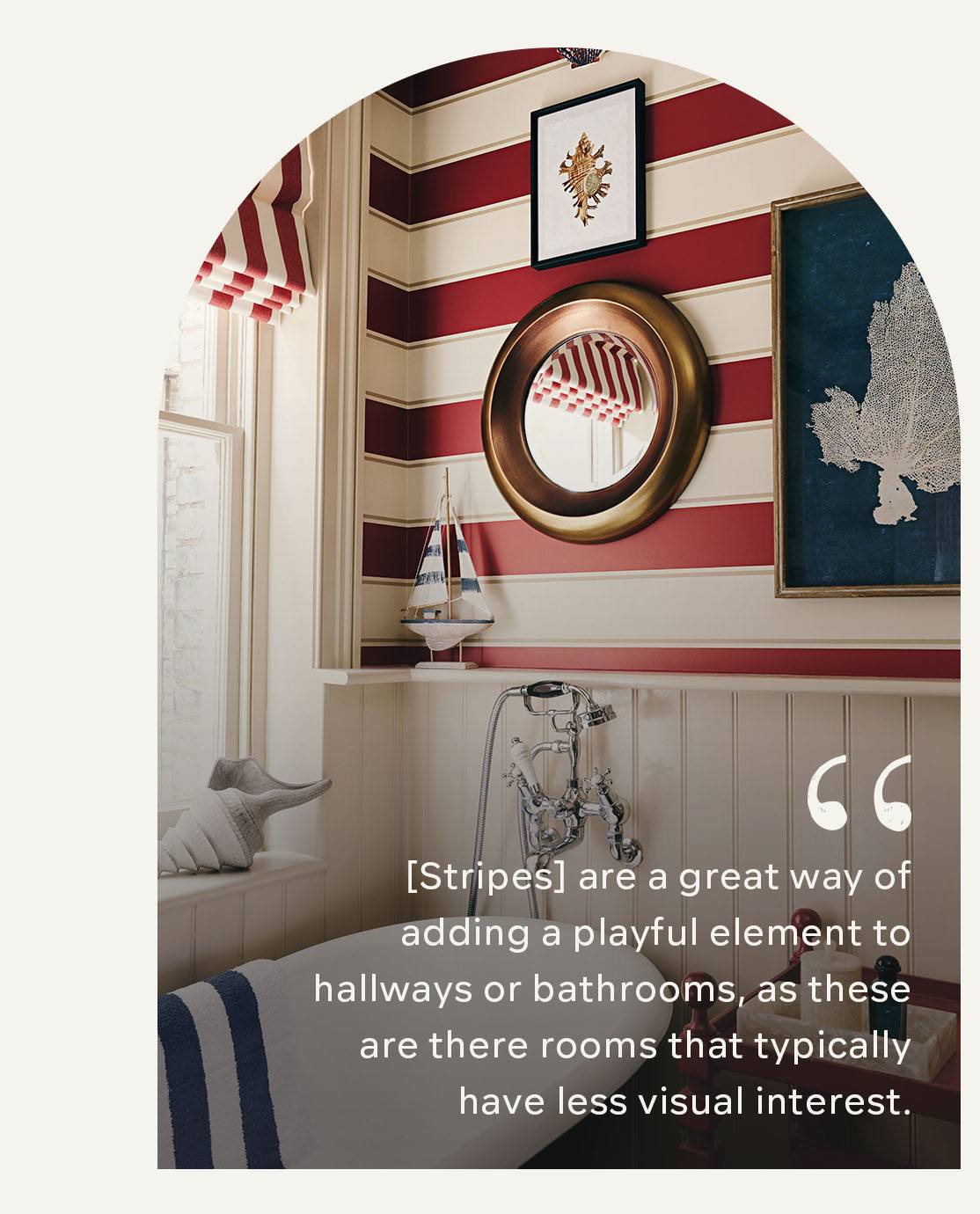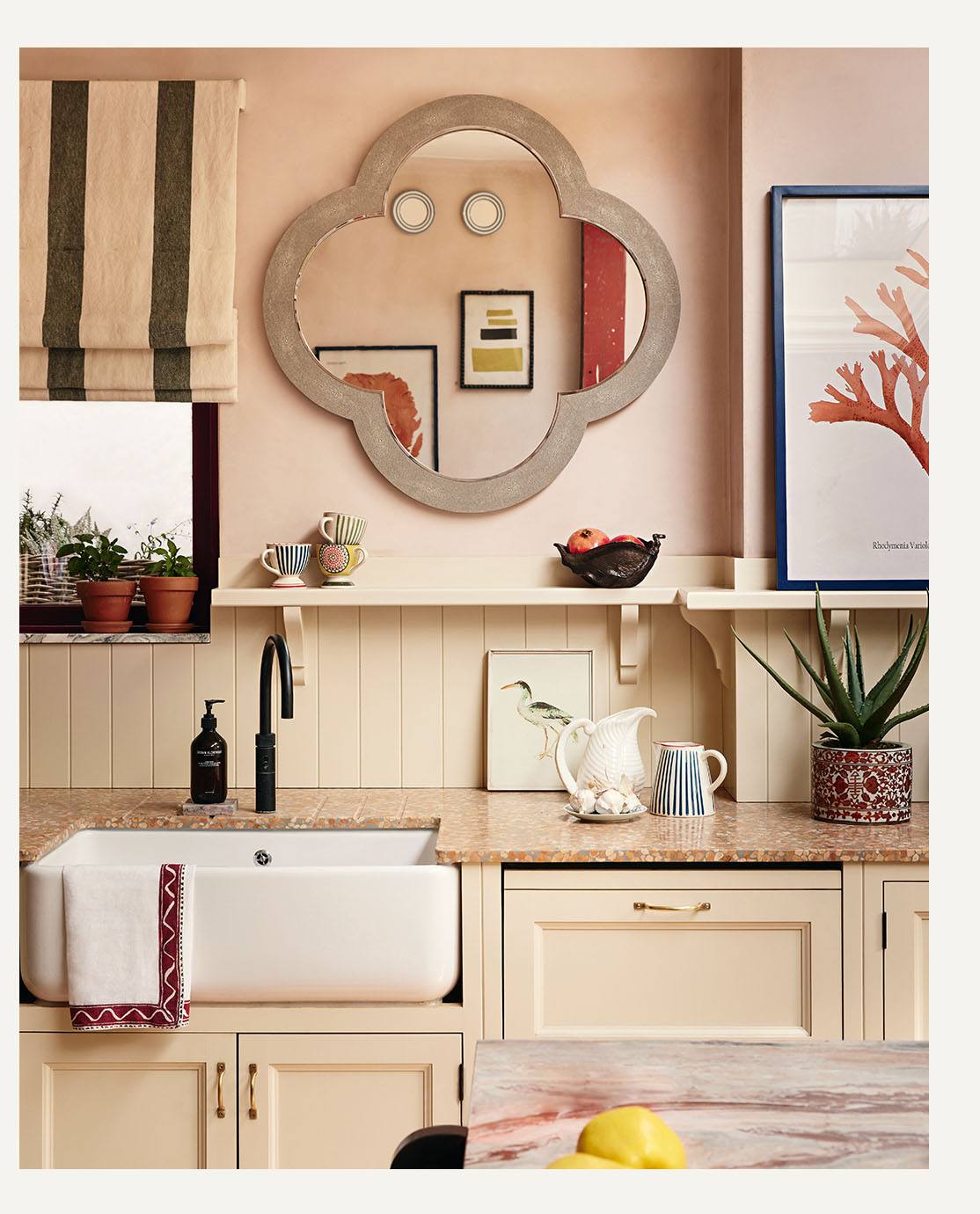 Use Stripes to Make Your Space Look Bigger
Just as mirrors can create the illusion of a larger space, so too can stripes. Whether laid on the floor, painted on the walls or featured on upholstery, stripes naturally draw the eye and give the impression of a taller or longer space, depending on the stripes' direction. "I love how classic stripes are; they bring structure and order to a space," says Charlotte. "Creating vertical striped walls with tongue-and-groove panelling is great for cottages or spaces with lower ceilings, as they instantly make the space feel larger." If you want to make a small room appear wider, spring for horizontal stripes instead. Alternatively, you can use striped accent pieces, such as a rug or armchair, to achieve the same effect – just make sure the stripes are facing the direction you want to emphasize, and watch those lines blur.