Dads are famously impossible to buy for. I refuse to give up and buy my father a sock subscription or bottle of whisky. We're talking about the man who watched your mother raise you. Surely he deserves better than that? For years we got away without my old Dad realising that Father's Day even existed until some local busy body spilled the beans. Now every year, my siblings and I are filled with anxiety over how to mark the occasion. We know the drill for Mother's Day—flowers and a quick call do the trick. I always get the sneaking suspicion that Mum would prefer just the flowers rather than the phone call but it's a tradition now and I hate to break those.
The protocol for Father's Day feels a little, well… gray. What should we buy for Dad? We need the physical equivalent of a meaningful nod, or a firm, but brief, shoulder squeeze with minimal eye-contact. Overly practical gifts feel impersonal. Books often hit the spot, but there are only so many Churchill or Obama biographies one man can read. Experiences are a great gift, but you have to ask yourself, do you actually want to spend more time with your father? If the answer to that question is "No," fear not, I am here with a bevy of Father's Day gift ideas, from the practical to the extravagant—a present for every type of father. Whether you adore your old Pa, want to make a play for the largest part of the inheritance, or simply want to make him feel wretched for never showing you any affection, I am here to help!
The Faux Fur Pet Pillow
I fostered a dog over lockdown (yes, I know—I am an actual saint). I let her sleep in my bed every night because I'm needy and easily catch a chill, but eventually my boyfriend convinced me to get her a dog bed. (Like the foster dog, he has since abandoned me and found a happier forever home.) Eventually she took to her bed. It was beautiful watching her independence grow and see her enjoy her own space. Luckily, OKA makes equally fluffy versions of this pet pillow for humans too, but until you graduate to them, this is the softest comfiest thing in the world, like touching a cloud or a millionaire's carpet. Too good for dogs, just right as a practical pet related gift for dad.
The Plain Velvet Pillow Cover in Camel
I'm not saying dad will love a pillow, soft furnishings seem lost on many men. But if your dad has a favorite spot in the house—an armchair, a study, or under the stairs—then he'll thank you for making it a little more comfortable and chicer.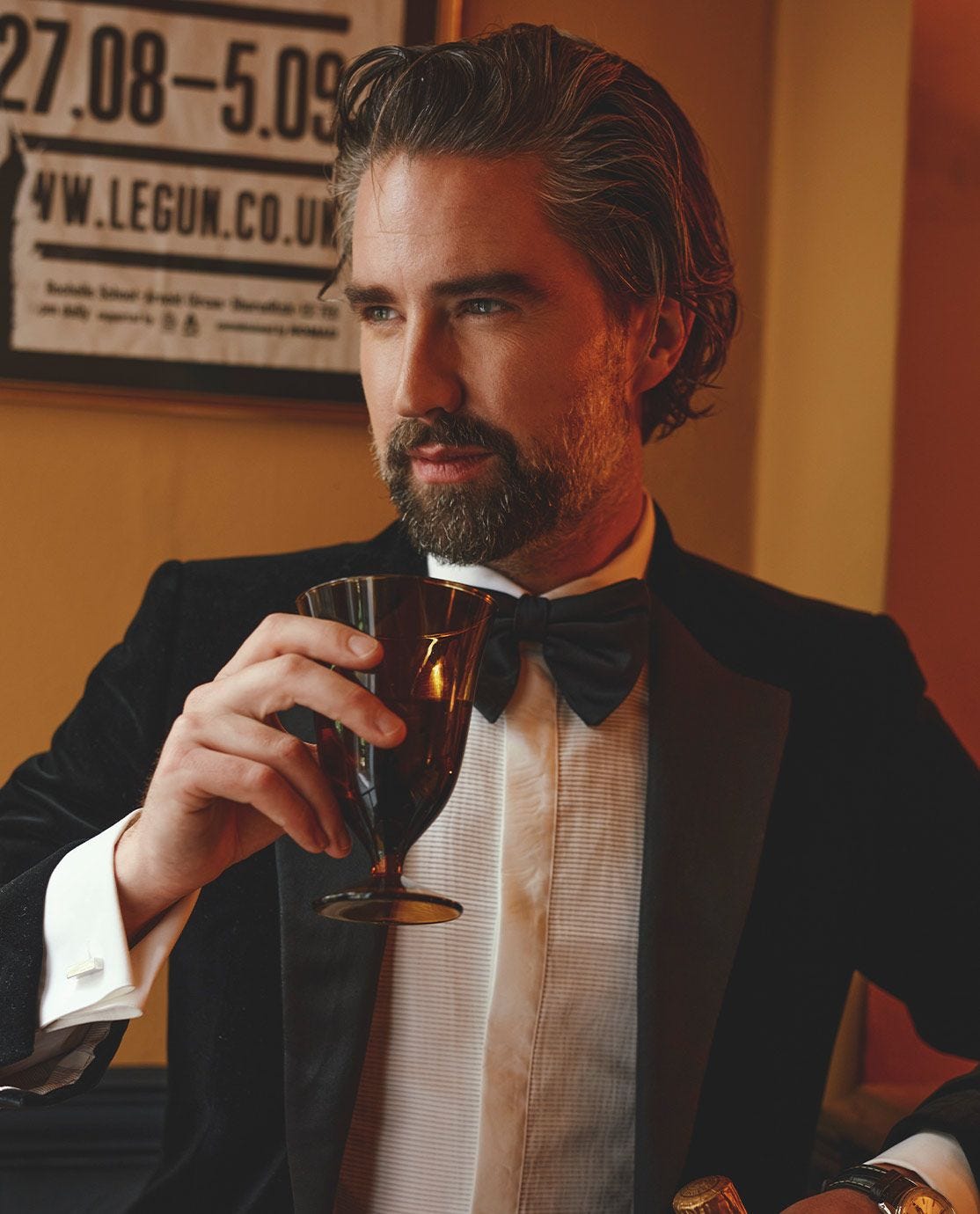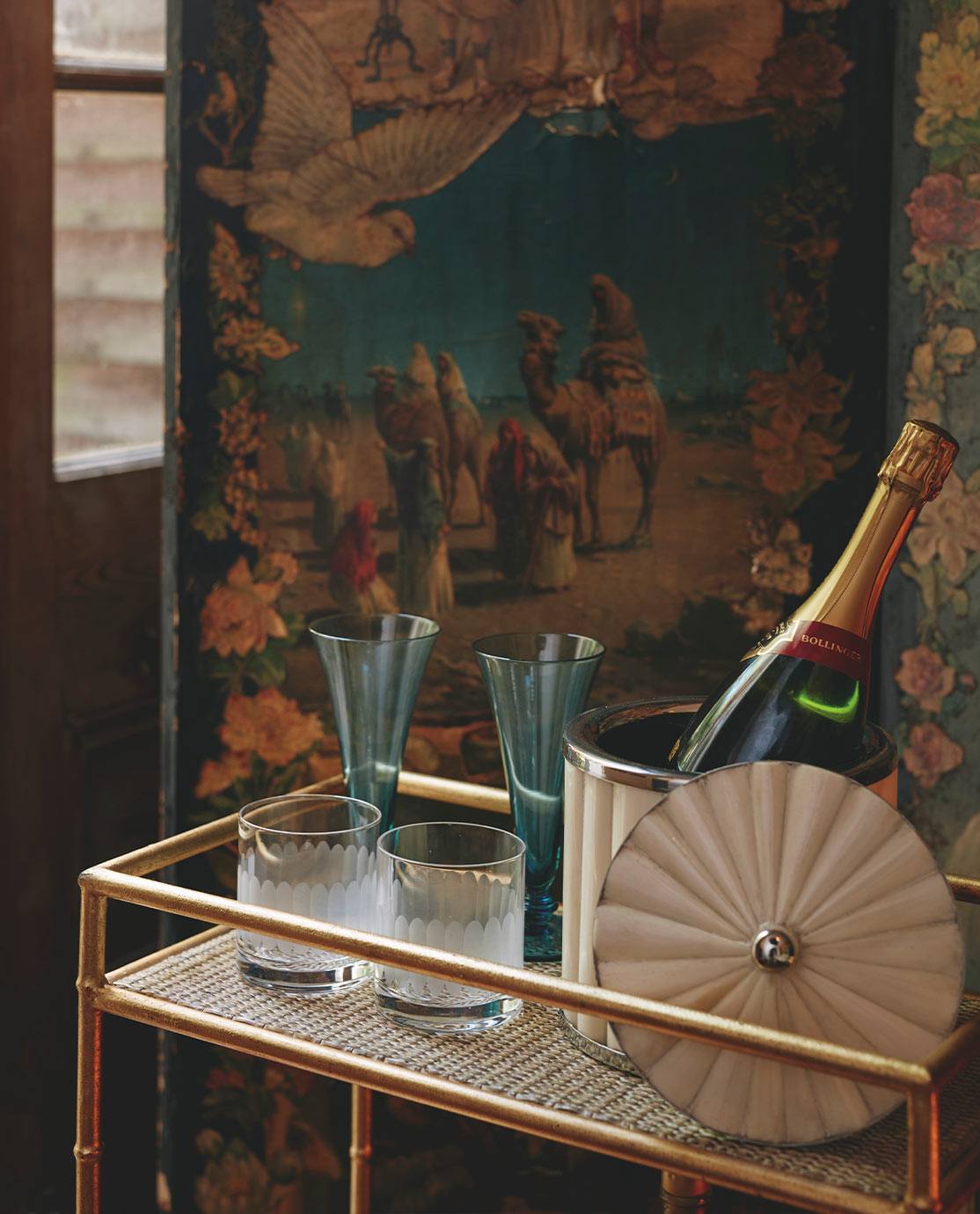 Set of Four Small Elne Champagne Flutes in Sapphire
These stunning glasses are a great way of telling your Dad that you're gay without actually telling your Dad you're gay.
The Kaikoura Carafe
No jokes here. This is a timeless bar accessory. It's classy and practical… just like me!
The Lenox Drinks Trolley
I would only buy this for your father if you already have access to his bank accounts, he's in failing health, and you're almost 100 percent sure you'll be inheriting it within the year. This is a bonkers, extravagant and eccentric gift, and I love it.