When the sun is shining, there's nothing we love more than heading outside to revel in those golden rays. If, like us, you're a not-so secret sun worshipper, then allow us to propose the ultimate sunshine celebration: a garden party. A great way to rejoice in the return of warmer days, an alfresco event brings your loved ones together to make the most of the good weather—and, of course, enjoy one another's company. From seating arrangements to decorating ideas, read on for our tips on how to throw a backyard party that will be remembered for many a sunny day to come.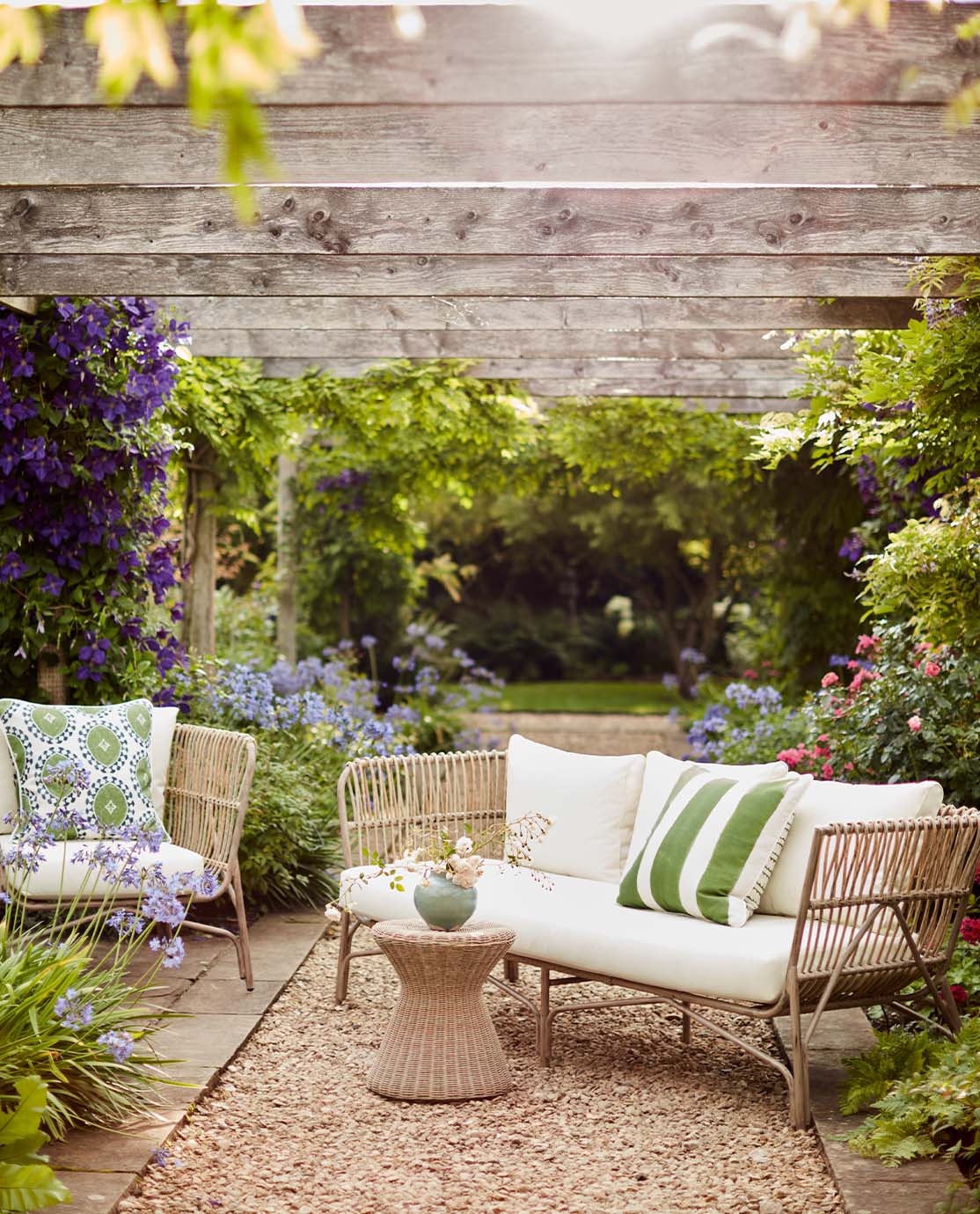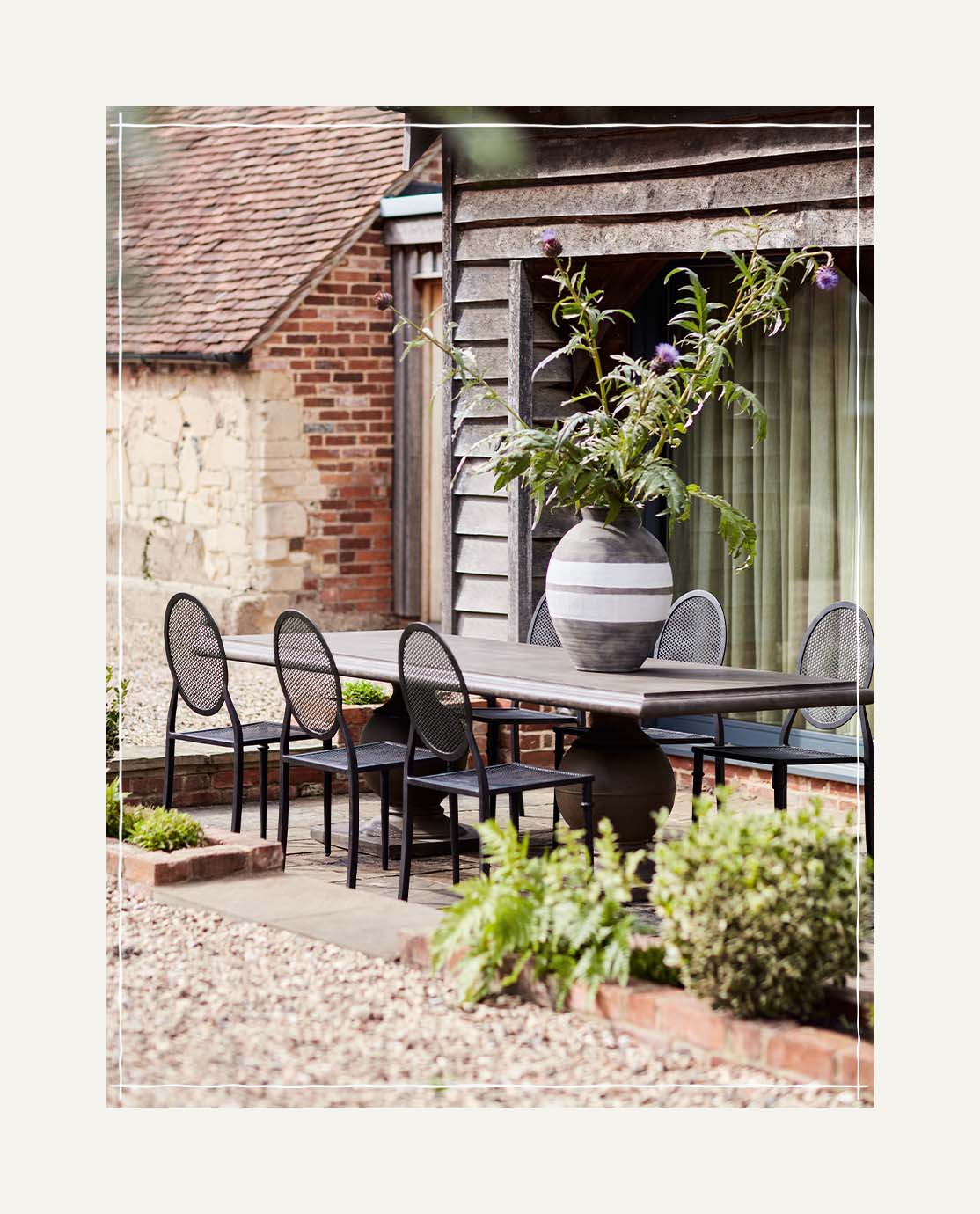 Create a Sociable Set-Up
For an event to thrive you need good people and good conversation, so start your outdoor party planning by refining the guest list. Our Co-Founder Sue Jones always makes sure she has a mix of age groups at her parties to keep the conversation varied and interesting. Choose people who you know will get along, and make sure everyone knows at least one person at the event, so they feel comfortable.
Once you've confirmed who is going to attend, it's time to turn your attention to the backyard itself. The right arrangement will encourage conversation, so ensure there are lots of seats available to invite people to relax and socialize. Avoid one large group of chairs, and instead opt for smaller circles that people can flow between. If you're serving food, we'd recommend including a few coffee, dining or side tables too, so people have somewhere to rest their plates. If you don't have enough room for lots of outdoor furniture, picnic blankets and plenty of pillows are a good alternative, and will create a relaxed and informal atmosphere.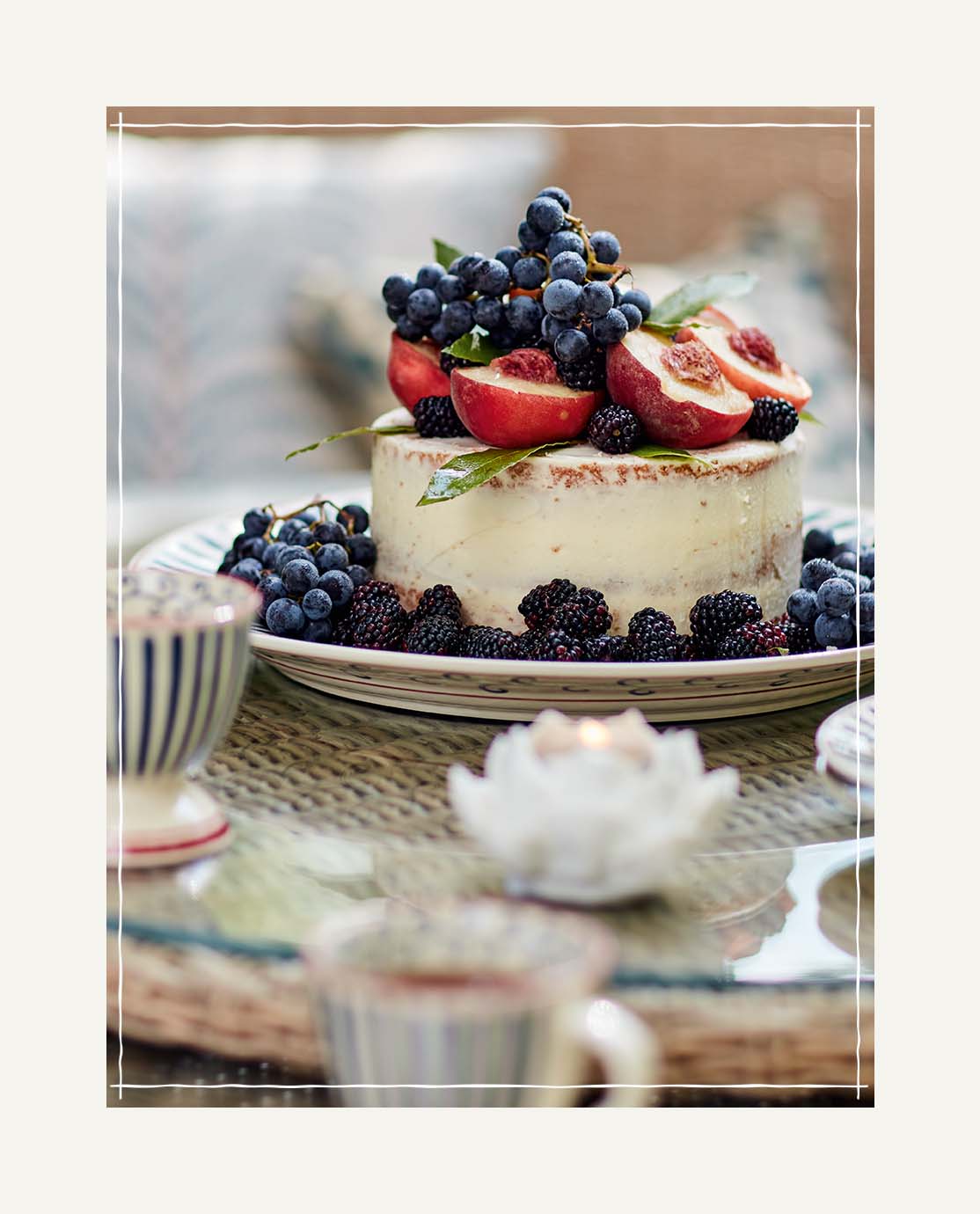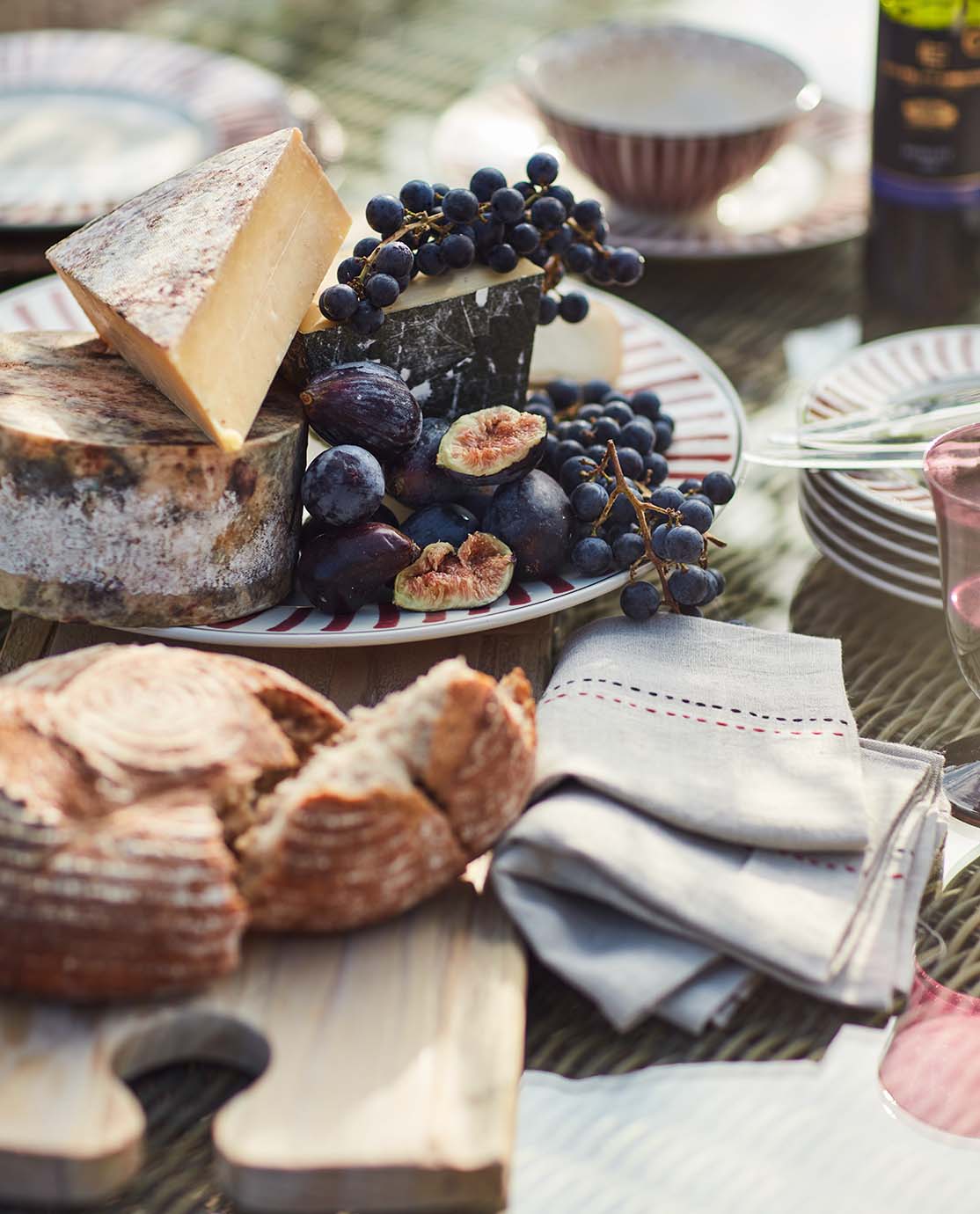 Prepare a Delicious Menu
Food is essential, but there are no rules on how you should serve it. For a cocktail party, it could simply be a case of serving a few snacks for people to nibble on—think bowls of olives, nuts or chips and dip. However, if your event is taking place over a mealtime, then you might want to serve something more substantial. A cookout or BBQ is always a winner on a hot day; serve a mix of meats (or fish and veggies if you have non-meat eaters attending) and set up a table with salads, breads and condiments so people can help themselves. If you prefer a more formal affair, center your party around an outdoor table and look to seasonal ingredients for menu inspiration. Remember, on truly hot days something light is always preferable.


Serve Drinks from a Home Bar
No celebration is complete without a selection of drinks, and in Britain we love to toast sunny days with a classic Pimm's Cup or a refreshing gin and tonic. If you can't decide what to serve, let your guests choose by setting up a DIY outdoor bar, complete with a few different alcohol and soft drink options. A pitcher of traditional English elderflower pressé will go down well with those who favor a non-alcoholic drink, while a few cocktails will appease those looking for something a little different. One of our favorite backyard party ideas is to provide a couple of cocktail recipes for your guests to follow; just make sure the bar is stocked with the right spirits, plus plenty of glassware, ice and garnishes.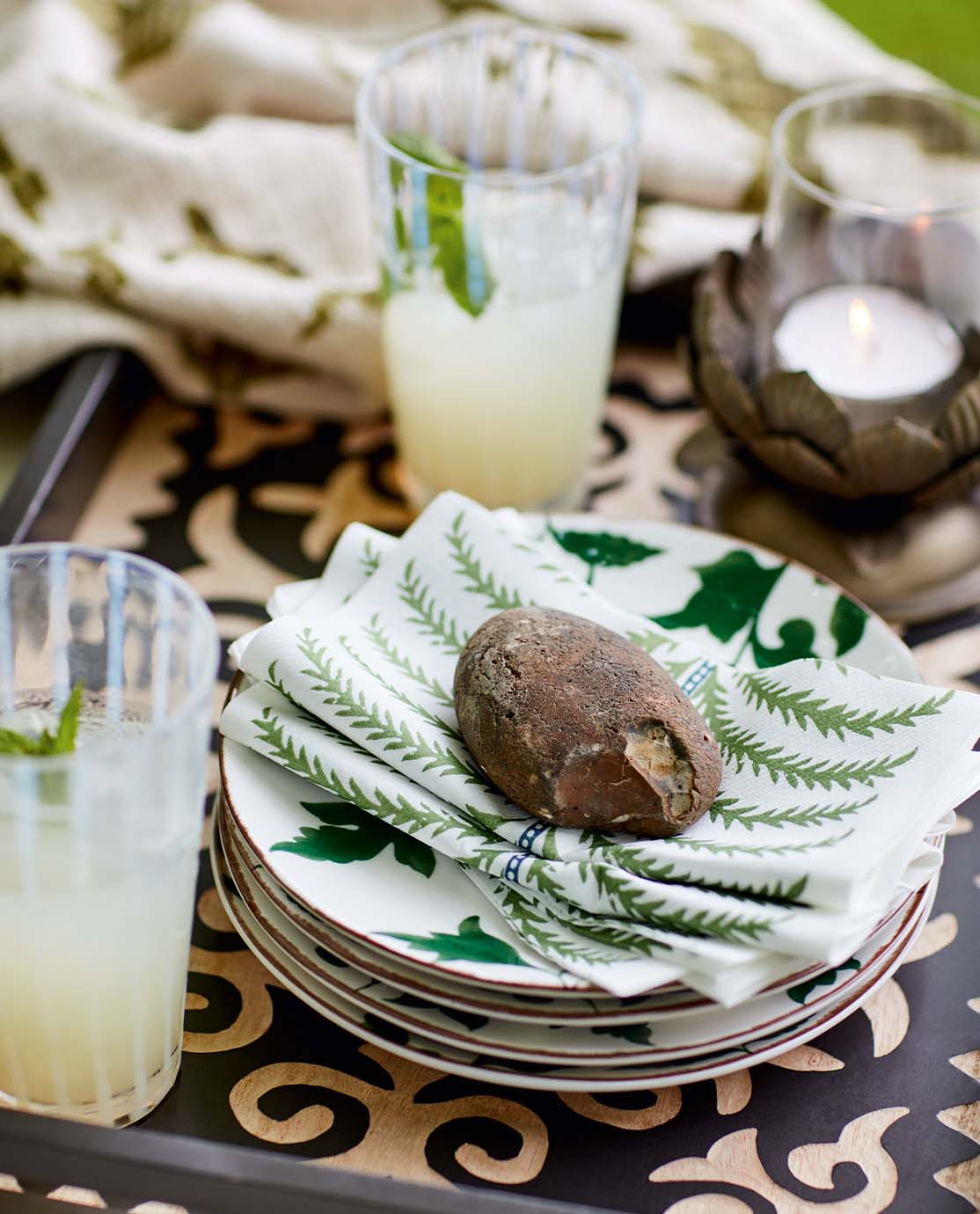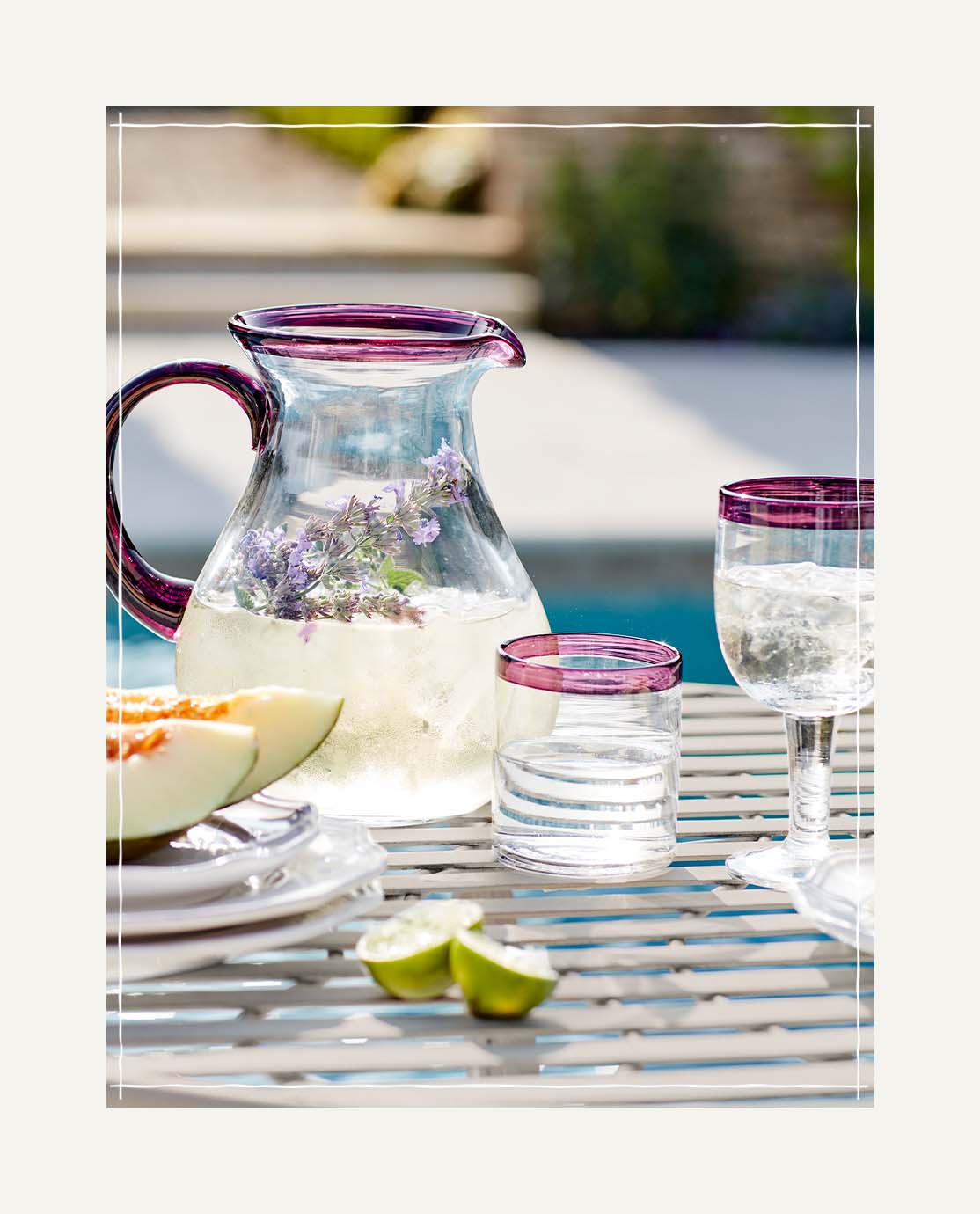 Get Decorating
When it comes to outdoor décor ideas for parties, there's so much fun to be had. If you're setting a theme for the event, for example, then this is your chance to bring it to life with suitable bunting, banners and table decorations. You can also invite a celebratory mood with something as simple as fairy lights strung along your backyard fence or wall.
If you're serving a sit-down meal, take this as an opportunity to embrace your tablescaping skills. Patterned dinnerware, colorful linens and tea lights will bring a suitably summery touch to your meal. For a showstopping centerpiece, consider floral arrangements in pretty vases to make a colorful nod to nature. If you're hosting a dinner party, set the tone with atmospheric lighting; we'd recommend lanterns or battery-powered candles to create a subtle and welcoming glow.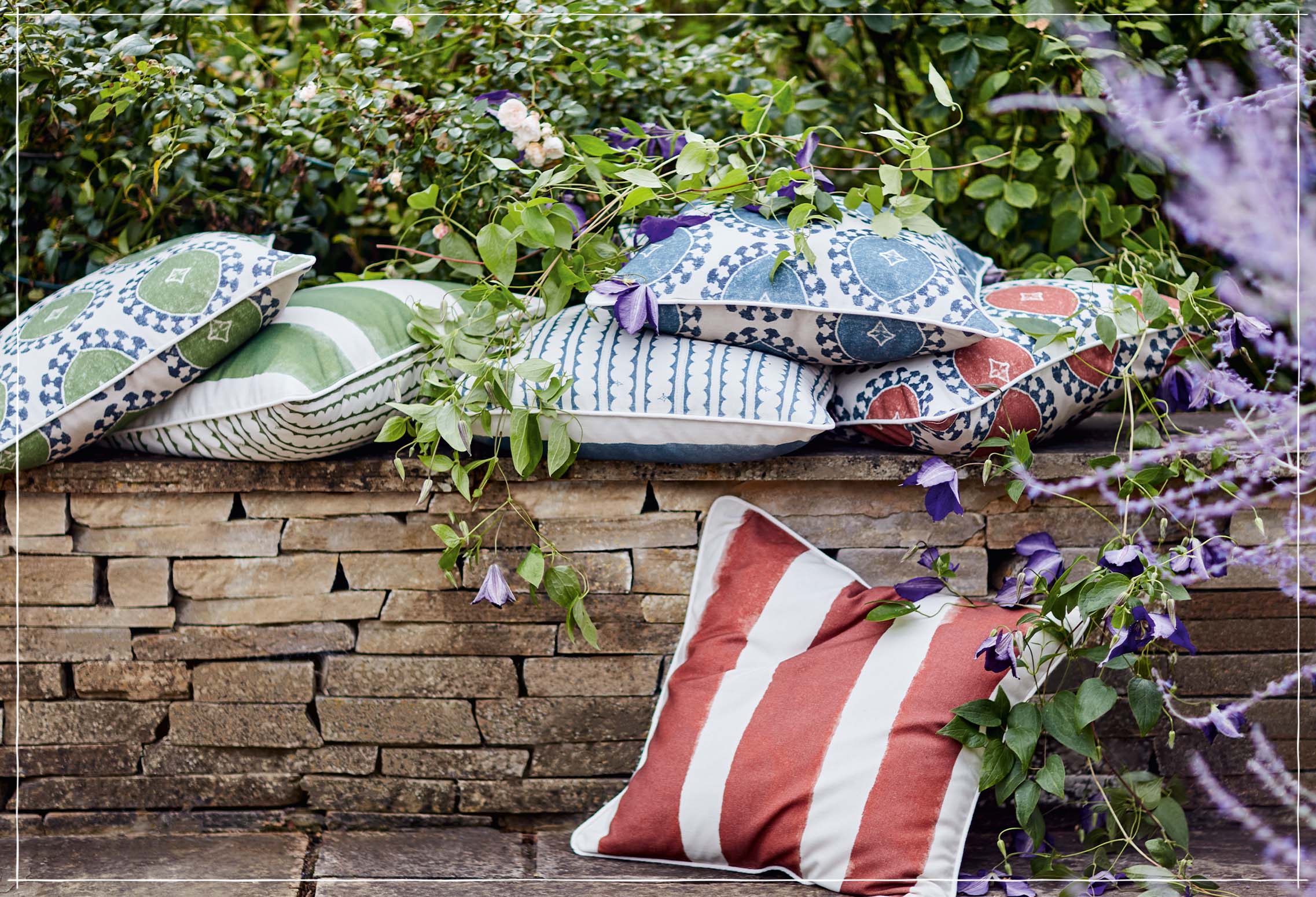 Plan for All Weather
You never really know what surprises the weather might have in store, so keep this in mind when planning your party, and make sure you're prepared for every eventuality. For truly hot days, parasols, sunscreen and a kiddie pool filled with cold water will be welcome reprieves for your guests. You might want to set a dress code if your event has a theme, but otherwise we'd recommend advising your guests to simply dress practically depending on the weather—on scorchers this means lightweight fabrics such as linen, loose-fitting clothing and sun hats for extra protection.
In the springtime when the temperature can be a little cooler, remind your guests to bring a jacket or sweater, and bear in mind that it can be chillier in the evening—even during summer—so have a few throws or blankets on hand to keep people warm. In the event it rains, be prepared to take the party indoors.
Don't Forget the Music
While the gentle hum of conversation does provide a nice soundtrack to a sunny evening, there's nothing quite like music to get people into the party spirit. Why not create your own playlist to help the event progress? Start with gentle melodies for dinner to let the conversation take the lead, and bring in something more upbeat to get the party going later on in the evening. There's no better grand finale to a sun-soaked day than dancing under the stars with family and friends.