Whether it's sharing a home with a partner for the first time and navigating how to unite your design aesthetics or moving with treasured pieces picked for a different space, there are myriad moments when we're faced with fusing together items from different walks of life. But how to do it well? Sometimes it's best to ask the professionals. We did just this; here, one of our interiors experts, Sarina Hawkins, shares her best tips on how to achieve a character-packed but cohesive look that melds the classic with the contemporary.
It's not news to state that the world of interiors has changed since the pandemic; spending so much time at home fundamentally changed how we interact with our spaces. But Sarina notes that in terms of classic and contemporary design, it goes deeper than this: the boundaries have been blurred between the two styles. "The guidelines seem to have deteriorated a little bit and we're seeing a really wide variety of what classic and contemporary looks like now; people are just wanting their designs to reflect their personality and the function of the room," she explains. "What's trending now is whatever works for you."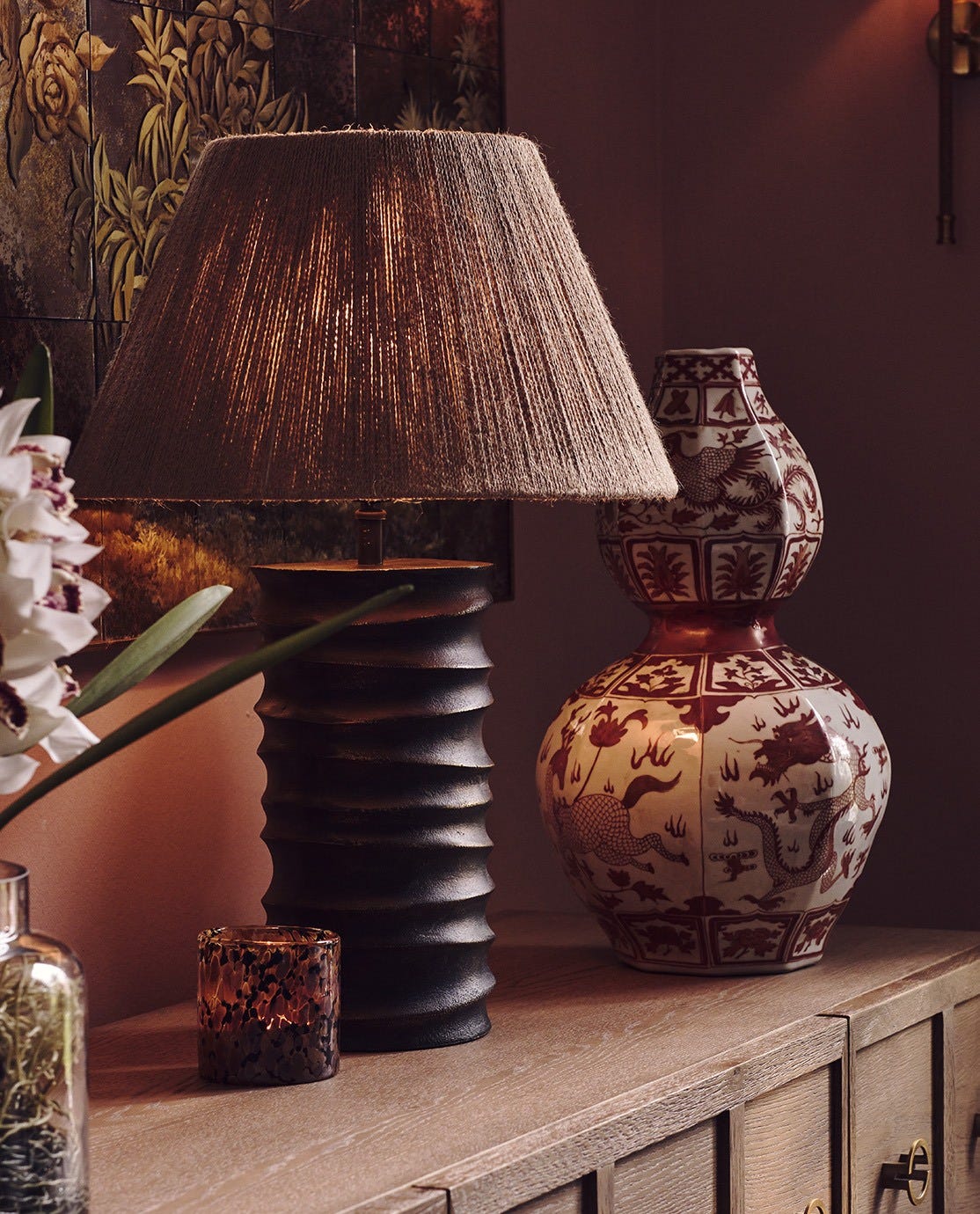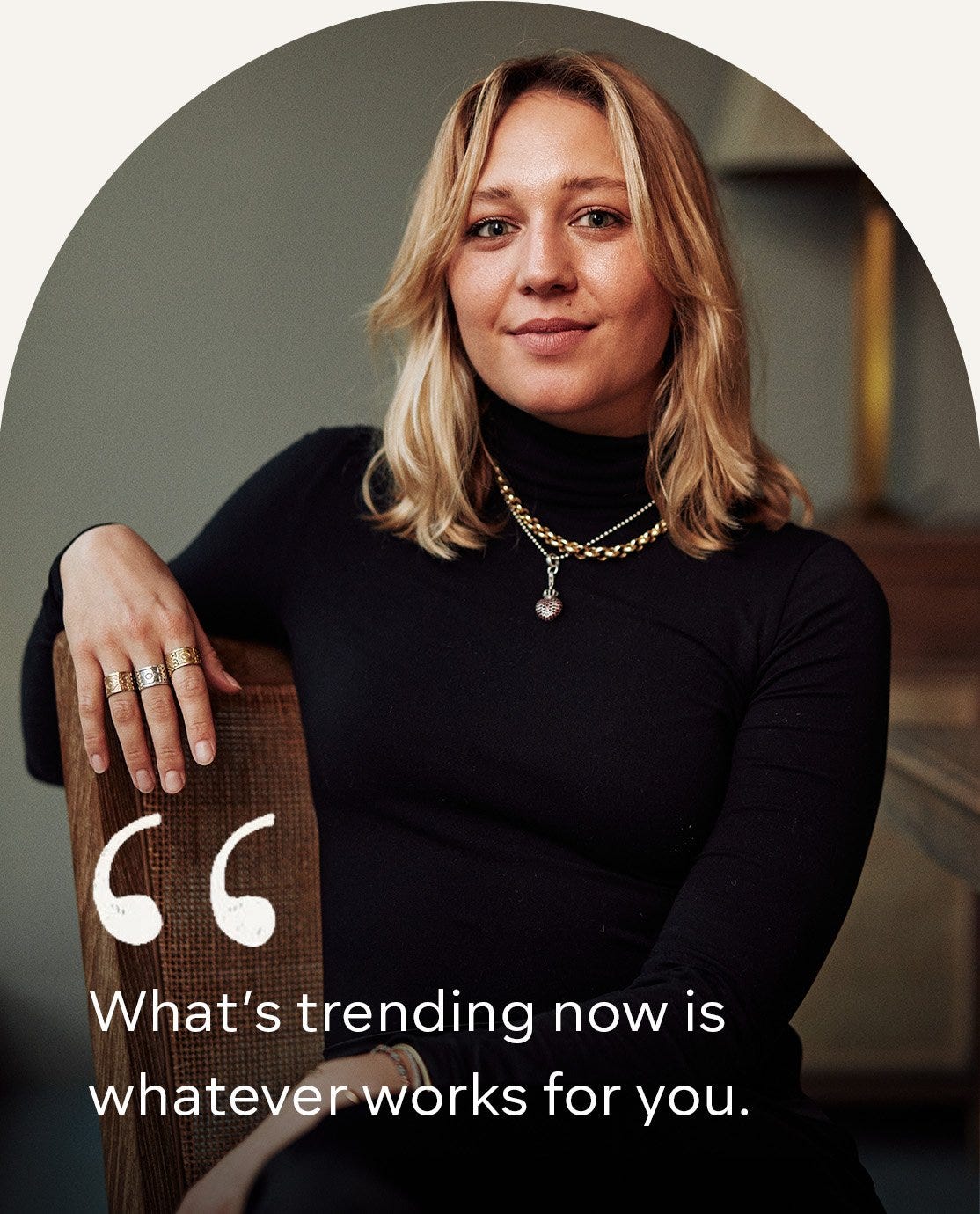 While prescriptive interiors may be out—and mixing and matching in—there's no denying that certain pieces and spaces fall distinctly into either the classic or contemporary bracket. A contemporary look often features a neutral palette, with purposeful pops of color, and is full of sleek, clean-lined designs. For Sarina, a classic aesthetic is slightly harder to define: "It's not old fashioned per se, but adheres to more traditional styles, and might have a more formal layout as well." Think a very symmetrical space, with furniture in dark woods—perhaps matching pieces—that uses only a few colors, patterns and finishes. "For me, classic is more about a feeling that a space gives off," she says. Ultimately, a space that feels right for you is everyone's end goal, but if the journey feels a little convoluted, fortunately there are some rules of thumb to guide you.
1. Start with furniture
Large furniture items, such as a sofa or dining table, are the ones that command attention when you come into the room, so it makes sense that they should be your jumping off point. "It's about making sure that the framework of the furniture suits the space; you can then add in personality with the finish or fabric," says Sarina. For example, if you have a townhouse with lots of historical features and would like to make it feel a bit more modern, you should look to a sofa with a more traditional silhouette that will look at home in the space. Then you could opt for a fun geometric upholstery pattern or a bright color that adds a more playful feel. "I wouldn't be too bogged down by 'oh the legs are a different color to that antique I've got'—you've got the patterned upholstery and that's really what your eye is looking at," she advises.
2. Think about the 'middlemen'
If you have a classic dark walnut wood sideboard and more contemporary light oak sofa side tables, you might not think they could live in harmony with each other—think again. "There's always a way around it; it's about being clever with where you place items," says Sarina. "I wouldn't advise putting them right next to each other, but opposite could work nicely, if you have some items that bring them together." In this instance her advice would be to look to a piece that doesn't match, but instead creates a fun contrast, such as a brass-finished or leather-upholstered coffee table; something that blends the two styles but is a bit unexpected. "It's nice for someone to go into a room and see something a bit unpredictable—they'll always come away and remember," she says. "But if you're a bit nervous, try and create a "middleman", and layer things on gradually so that it ends up working best for you."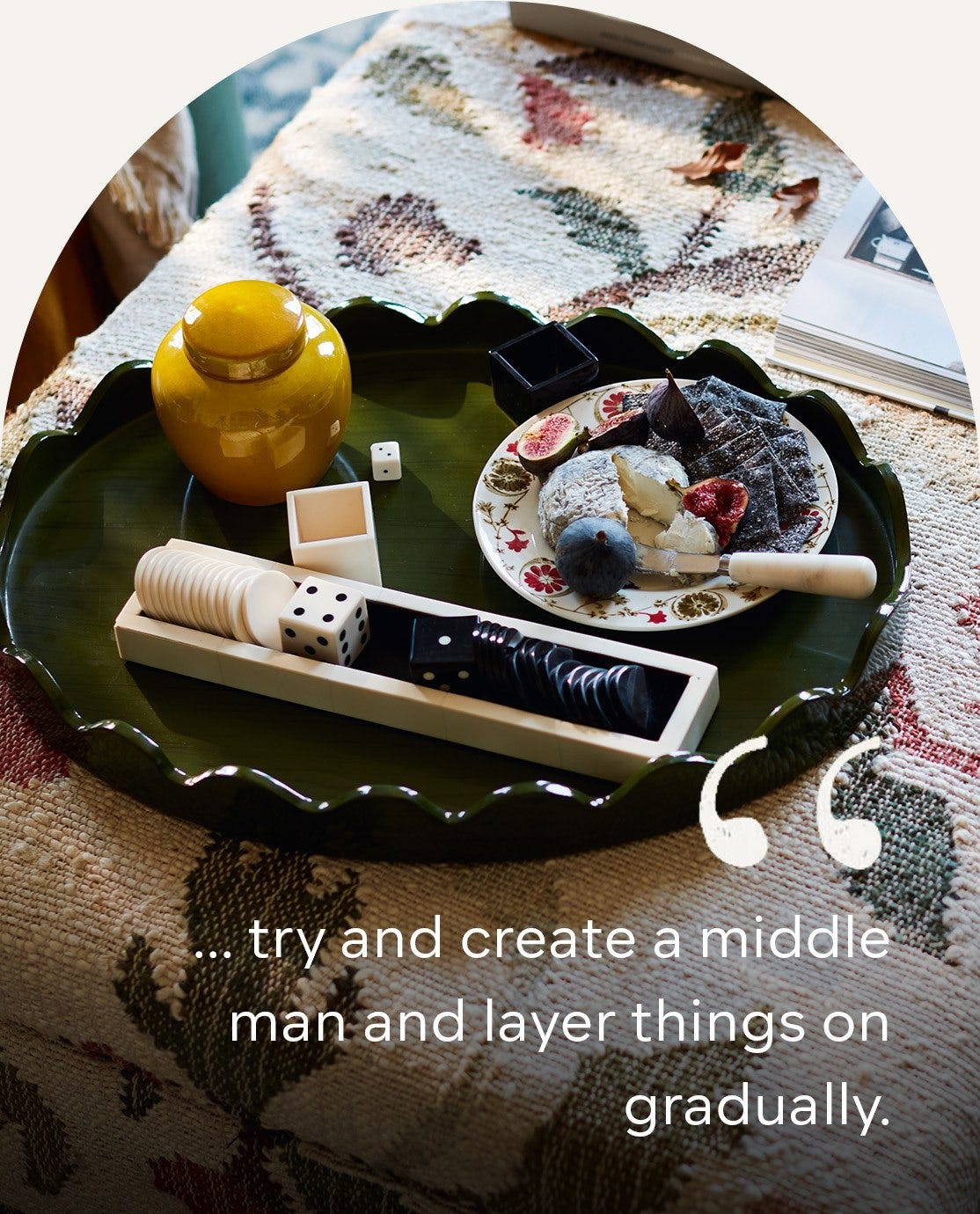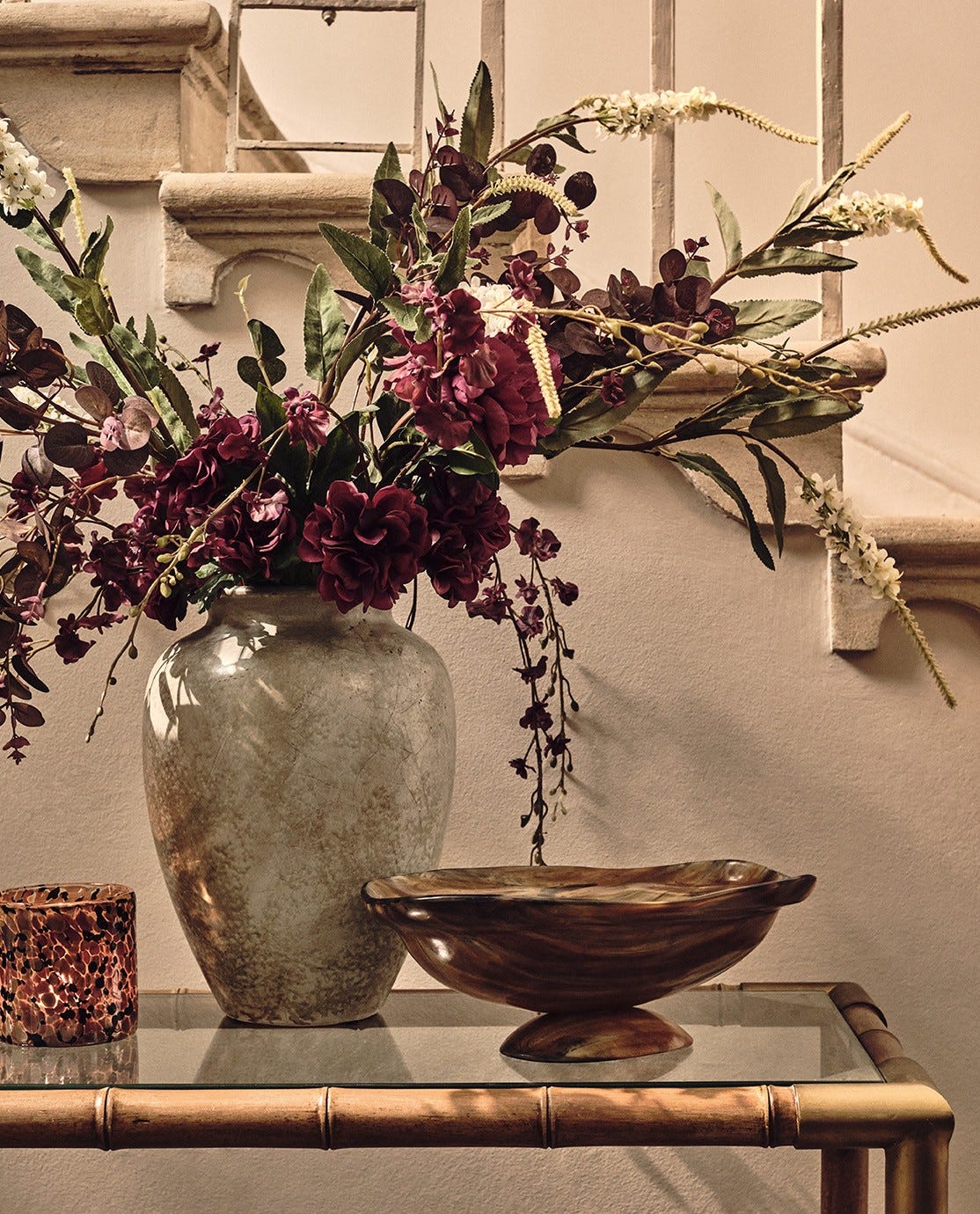 3. Don't be afraid to repurpose pieces
A classic conundrum is when something has sentimental value (if it was inherited, for instance) and you couldn't bear to get rid of it, but you just don't feel like it works with the rest of your home. "People often come to us with this problem," agrees Sarina, "I think a lovely way to address this is to reimagine the item for the space; with an antique, you never want to take away its character completely, but there are definitely ways to breathe new life into it while maintaining the integrity of the furniture." The examples she cites are stripping a dark wood dining table to create a beautiful raw, natural finish that perfectly suits the conservatory in which it lives and reupholstering a classic bedroom bench with a jazzy print. "I went for something with a geometric design as I liked the deliberate contrast of the contemporary pattern with the older style of the furniture," she explains.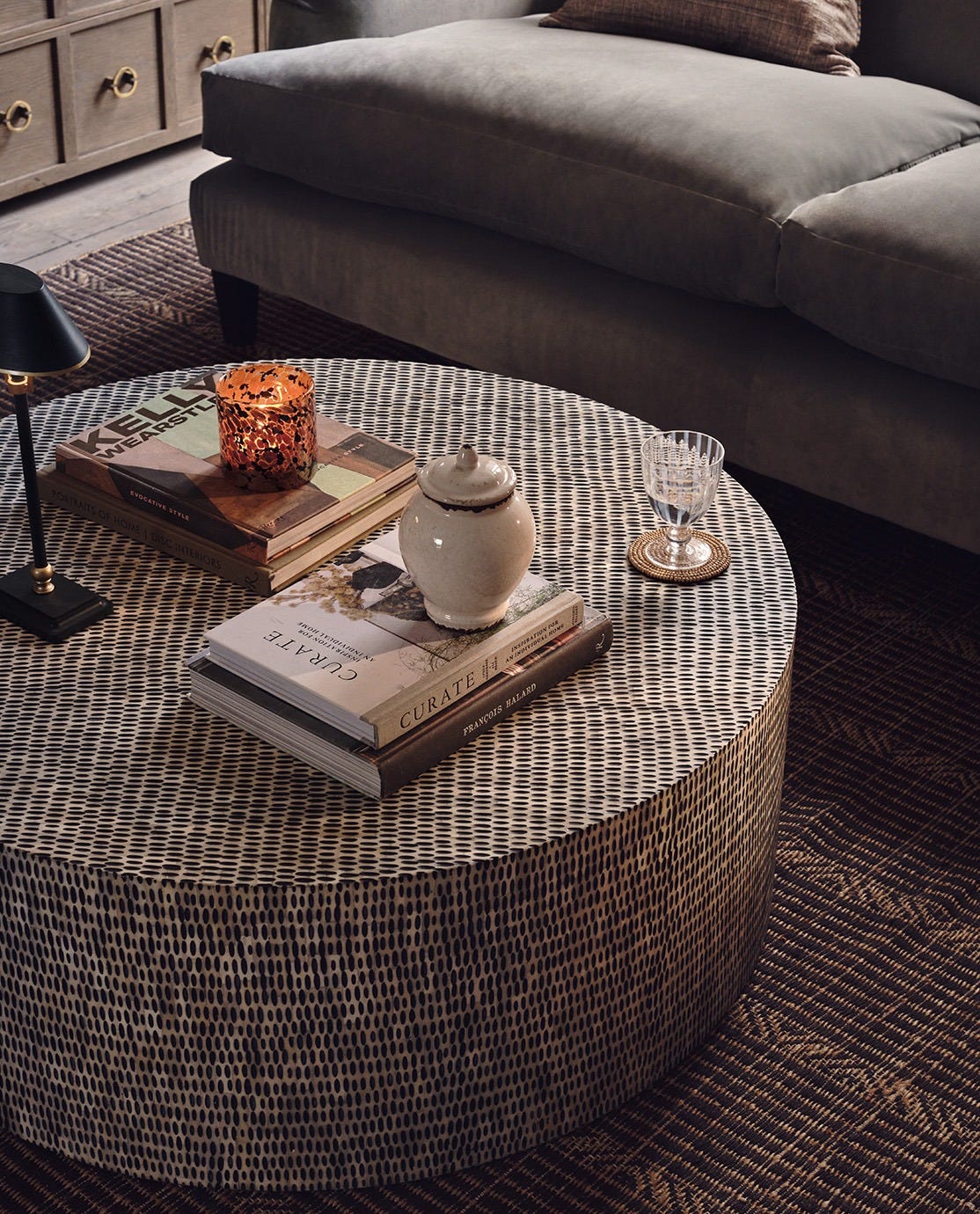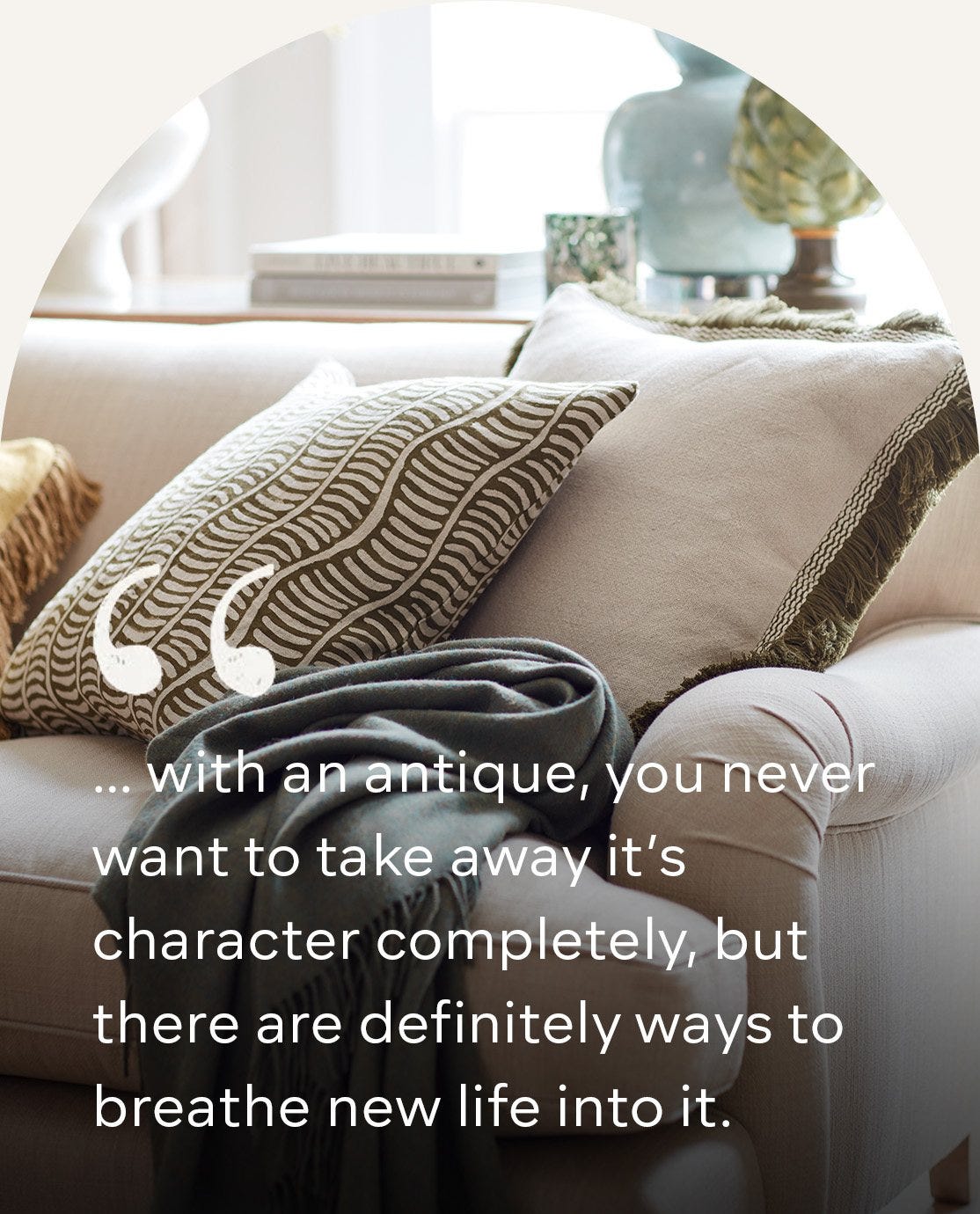 4. Keep things light-hearted
"It's important for each item in the room to be able speak on its own, rather than just being incorporated to match an armchair or a rug, so choose things that you really love," advises Sarina. If you don't think it's quite working, start thinking outside the box and put things into different arrangements, or look to playful accessories, such as pillows, lamps or wall art, that could give the piece a whole new identity. "Remember it's all a work in progress, really," she says.