The OKA Magazine
Our magazines are here to offer design and lifestyle inspiration in abundance. Each issue showcases highlights of our collection styled in quintessentially British locations, alongside suggestions and seasonal ideas for the home—from recipes to entertaining tips.
OKA Magazine
Have your hot drink within easy reach, then relax with our holiday edition. Spruce up your home with seasonal decorating ideas, find gifts for everyone on your list and contemplate tablescaping perfection from host with the most India Hicks.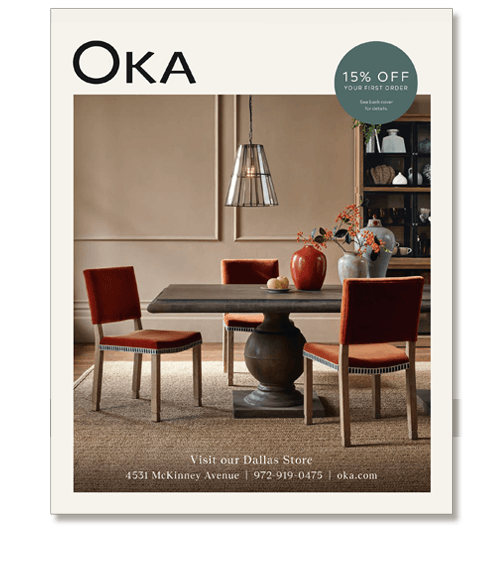 OKA Magazine
Full of ways to warm up your interiors, whether with a creative pillow arrangement, a comfy custom sofa or our series of inspiring looks—discover a restored country house in Wales, a Regency-style London space and a Cotswolds cottage with the Fall 2022 Issue.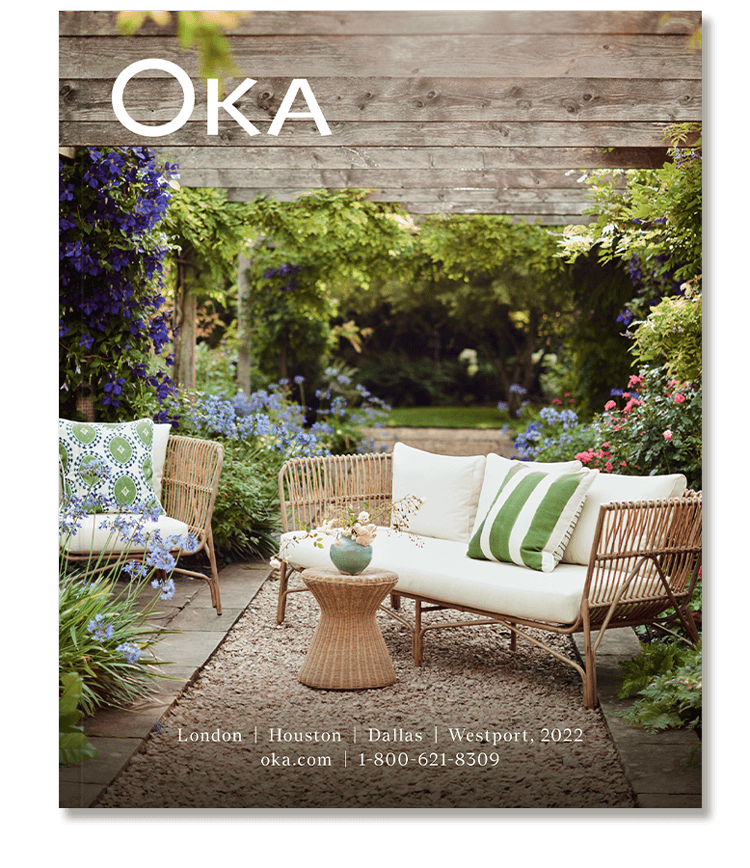 OKA Magazine
The sunshine's not over yet: there's still time to bring the laidback summer feeling home, both inside and outdoors. Discover the highlights of our Garden Collection, styled in spaces great and small, bold and punchy décor, and simple hosting tips.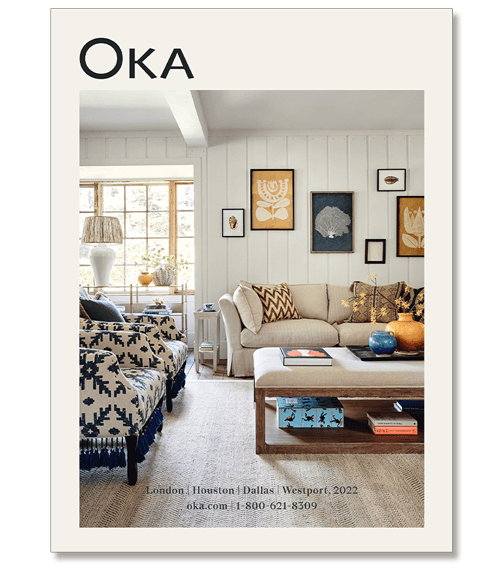 OKA Magazine
With a dramatic scheme in a London landmark, sophisticated look in a Bath townhouse and a bright and breezy aesthetic in England's Ashdown Forest—aka A.A. Milne's Hundred Acre Wood—this issue offers design cues for a whole spectrum of tastes.
Be in the Know
Subscribe to our email newsletters and we'll drop you a line when our new magazines land.