Pandora Sykes is a journalist, broadcaster and author of How Do We Know We're Doing It Right?—a collection of witty essays that explore the anxieties and myths of modern life—and most recently What Writers Read—a love letter to reading in which beloved writers share their favorite books. It comes as no surprise, then, that Sykes is an avid reader herself. "I quite like the mantra, 'never give a present that you wouldn't like to receive', she says, "although of course we all have at some point!" This is evident in her playful line-up of gift ideas, which include the ultimate picks to perfect a bibliophile's ideal hideaway, from feline décor to that all-important reading light.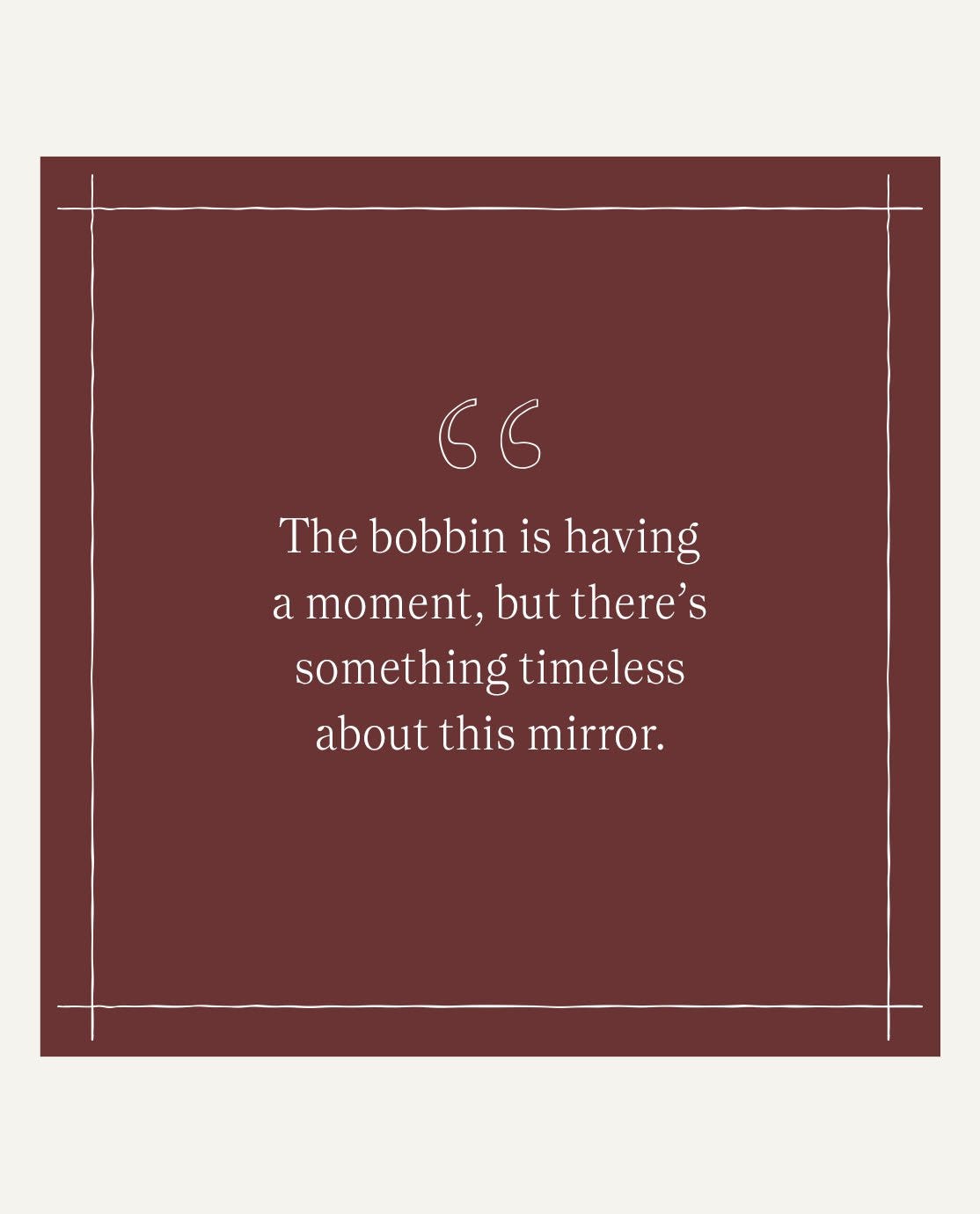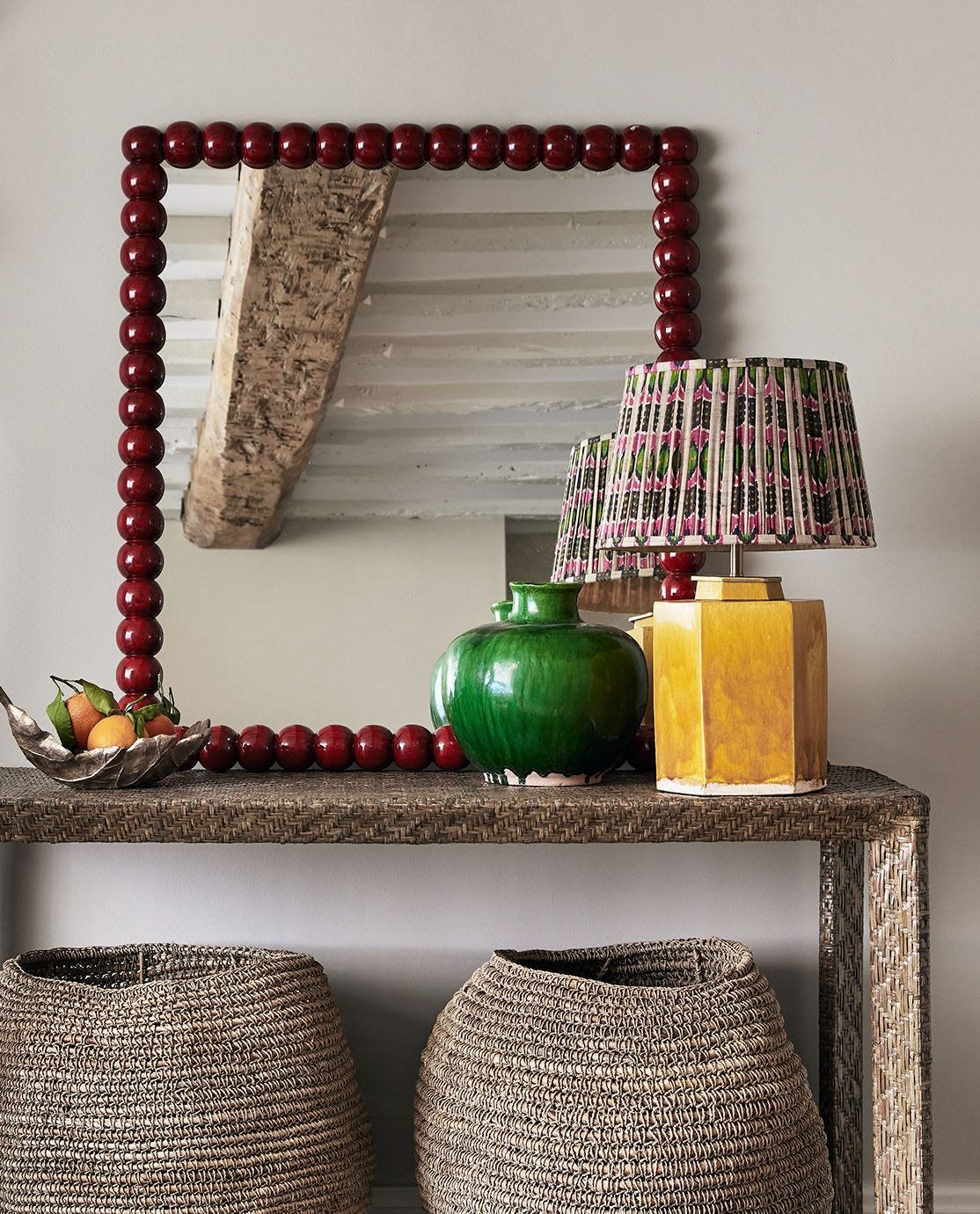 The Bobina Bobble Mirror
Our stylish Bobina Bobble Mirror is simple in shape but eye-catching in style with its vibrant hue and playful design. "Bobbins are having a moment, but this claret-colored bobbin mirror is an enduring classic, I think," says Sykes, and we agree; bobbin or spool furniture was originally hugely popular in the late 17th century and is certainly making a comeback. The spherical shapes are endlessly pleasing and accentuated by the high gloss finish. "My sister would adore the bobbin mirror," adds Sykes, who believes "the perfect Christmas present is something thoughtful and specific to the recipient."
The Sorano Serving Bowl
Another one for the kitchen, or perhaps the dining room, our Sorano Serving Bowl has a prettily designed, curving rim which adds an element of interest to its simple style. Its durable white glaze means that it's not only suitable for everyday needs but can also be "easily blended into a tablescape," says Sykes, so it's perfect for special occasions alike. Sykes assures that "it will go with everything," making it the ideal gift to give, as friends and family can use it however they please.
The Lakadema Leopard Bookends
Sykes says that she likes gifts that make great stories, and the Lakademas certainly do that. "The leopard book ends are just the right amount of kitsch," she says, "they're the kind of thing you search for hours to find in yard sales." The wild-themed pieces are part of our Lakadema Collection, and make another perfect gift option for a book lover.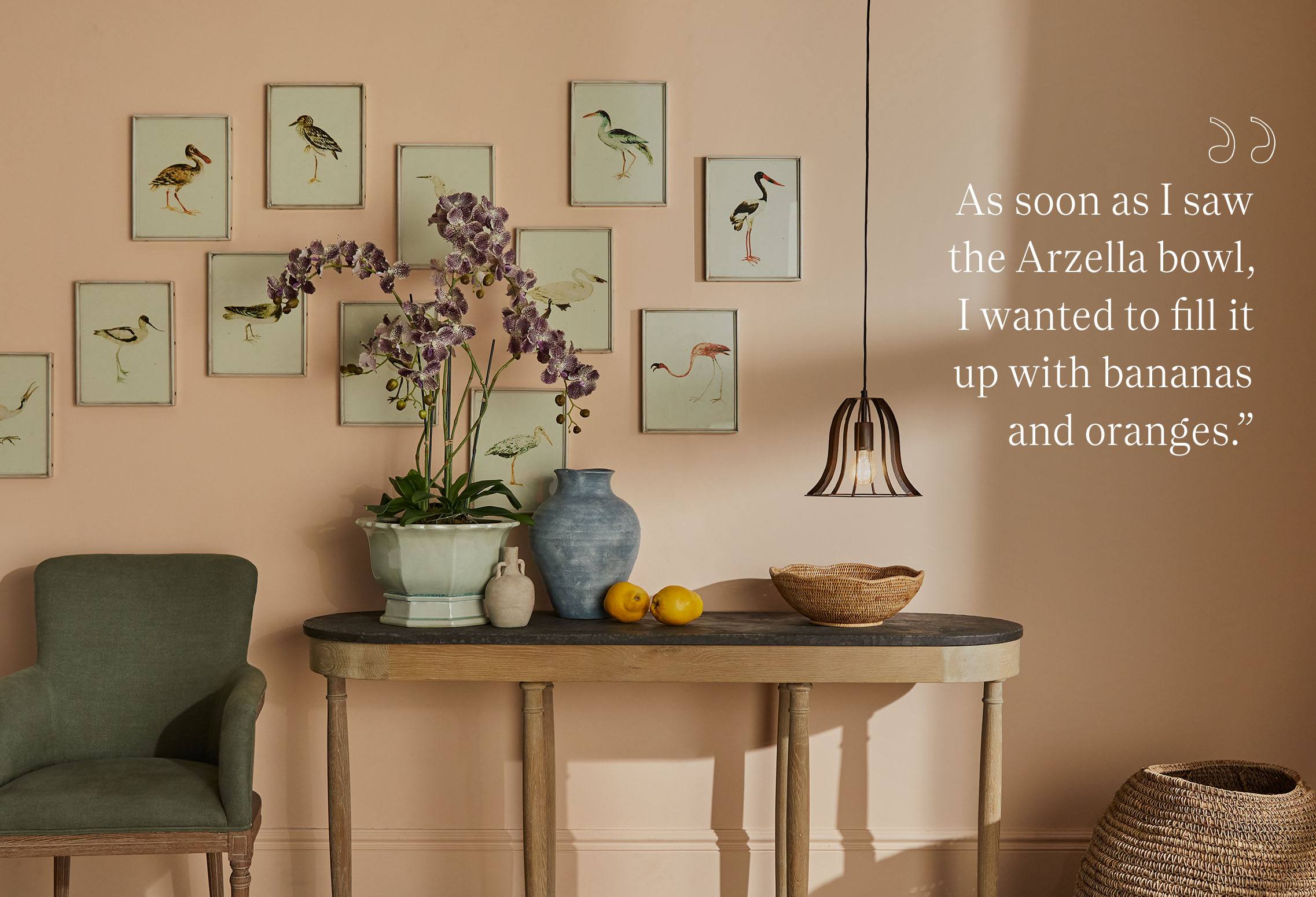 The Arzella Bowl
Sykes would like to give the Arzella Bowl to her mom, who would "fill it with nuts and a nutcracker perched on top, for Christmas." This pretty piece with scalloped-edge detail is handwoven from rattan and works for storage or display. On the theme of giving gifts you'd like to receive, Sykes would love this piece for herself: "we get through a ton of fruit in my house," she says, "so, as soon as I saw the Arzella Bowl, I wanted to fill it up with bananas and oranges." This year Sykes will be spending the holidays with her extended family—"too many yappy dogs and just the right amount of cheese balls"—so a serving bowl wouldn't go amiss.
The Miniature Faux Fiddle Plant
There has been a wave of biophilia in the last few years—bringing the outdoors in, celebrating nature and decorating our homes with greenery for mood-boosting effects—which makes plants and faux plants ideal presents. Sykes describes the Miniature Faux Fiddle Plant as "an easy blender, and instant crowd pleaser." Its petite size, compared to our larger alternatives, means that it can fit into homes easily. As it's faux, it's a gift the recipient can enjoy for years to come, though you might find it's a difficult one to wrap… Sykes, however, says that when it comes to stocking stuffers "I don't wrap the presents […] because my mom never wrapped mine—instead, I make a sort of riotous explosion of underpants and socks and furry faces coming out of the top. Plus, less paper wasted!" We think we might take a leaf out of her book and follow that family tradition this year.