Nothing makes a house a home quite like what you choose to hang on your walls. Whether it's treasured photos of family and friends, foraged sketches from antiques fairs or a standout painting by a favorite artist, the message is the same: they're items that reflect your life and personal taste. Choosing can be simple, but sometimes finding your "perfect" piece is just the tip of the iceberg; there are many more hoops to jump through before you get the display just right. If this is the conundrum you find yourself in, let our Co-Founder and Creative Director Sue Jones pass on her tried and true tips—she's no stranger to letting her walls do the talking.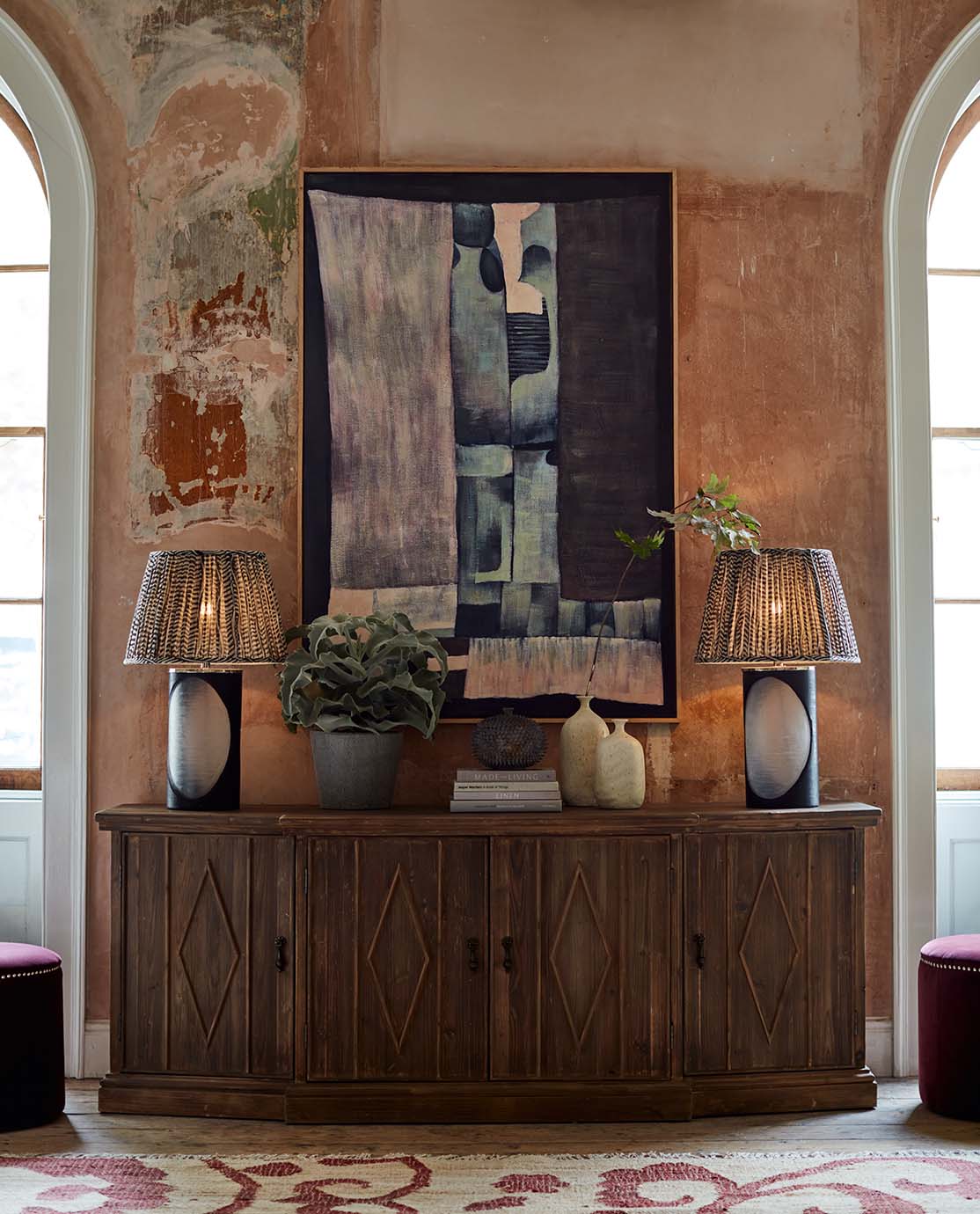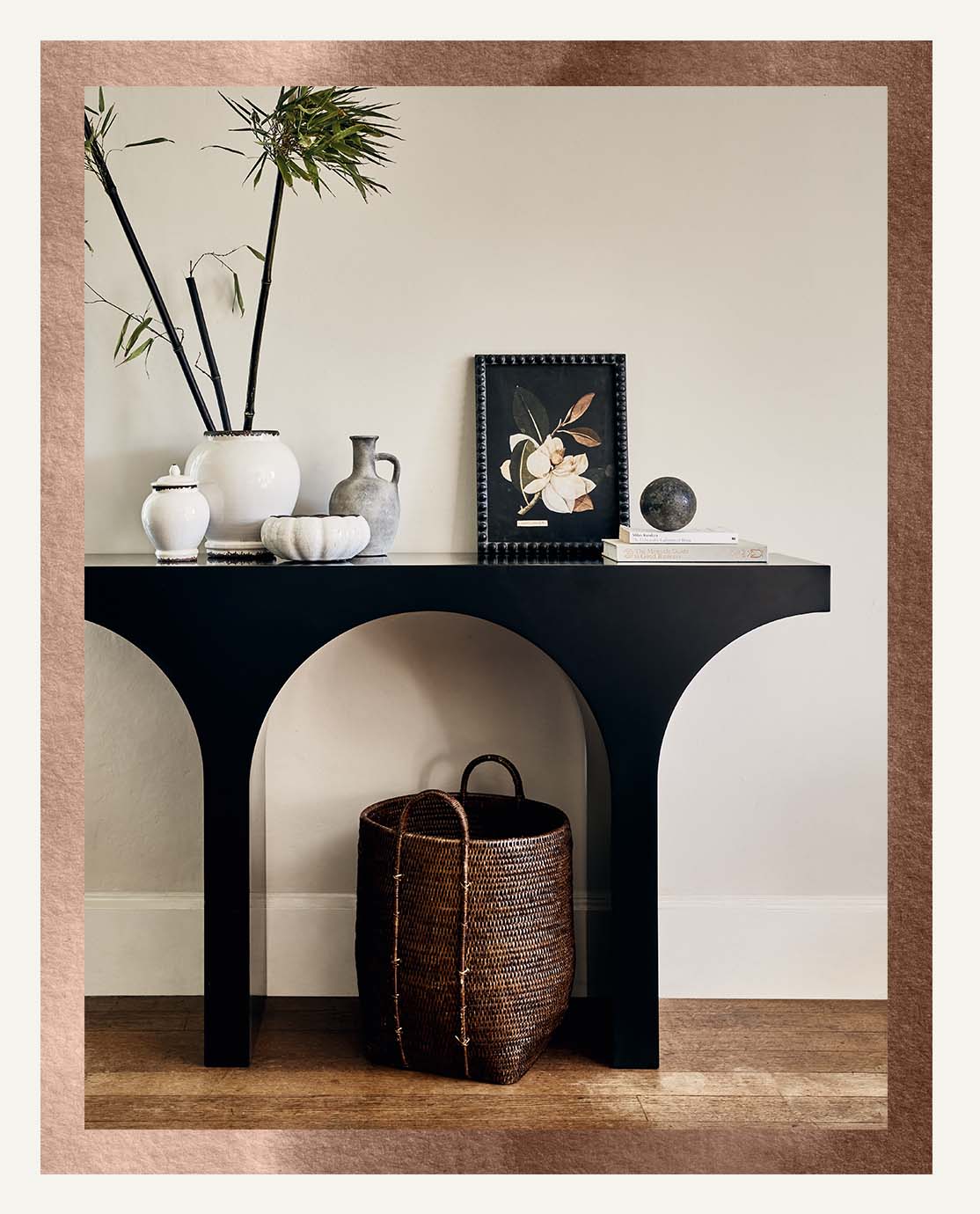 Keep an open mind
"In my opinion, anything can go on the wall; I've been known to hang beautiful rugs up, just because I love them, and why not?" says Sue. This underpins her most salient piece of advice: no matter what you are choosing to display, or where it's going to live, make sure you really like the content. If, like Sue, you're more drawn to watercolors and oil paintings, go with your gut rather than be led by anything more "of the moment." That said, try not to close yourself off to anything that's a little out–of–the ordinary; "I've been taken by surprise by pieces that I didn't think would work, but did," explains Sue.

I've been known to hang beautiful rugs up, just because I love them, and why not?
Think about what you want to achieve with your art
Wall art can mean such different things to different people and homes. "For me, art (and books) are how I brighten a room, for others, it can be the starting point of a whole look—it's very personal," muses Sue. So, have you got a huge blank space that you simply want to cover or are you trying to set a mood? "A single large work can add real impact, but you can spend a fortune on—and a lifetime searching for—one perfect piece to fill a wall," she laughs. If you can't find "the one," look to a collection of prints instead. Besides offering "lots of bang for your buck," a coordinated set is an easy way to add color and interest in a cohesive way.
Another great tip if you're on a budget is to hang an assortment of plates: "thrift stores and antique shops often have some great finds, or nice ones that you don't want to eat off every day can work just as well." If you prefer a less unified look, why not dig out boxes of treasures you've gathered from travels and special moments over the years? Photographs, postcards, artifacts, mirrors… you'll be amazed what you can find around your home, and how good these various items can look when put into a new context.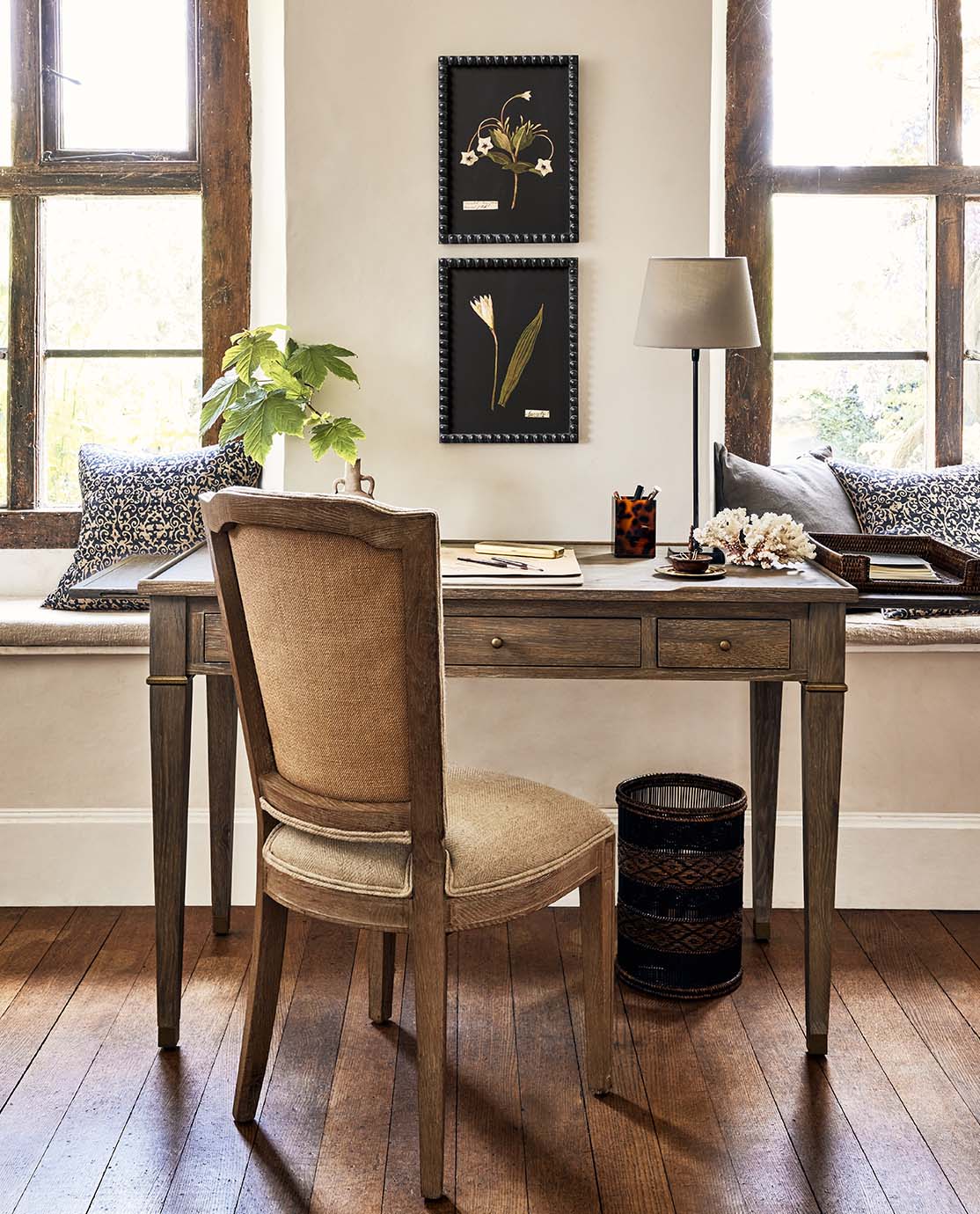 Play around with frames, lighting and location
If you love a piece and it's not looking how you hoped, chances are the frame isn't quite right—they can completely make or break a picture. According to Sue, "an expert framer is your best friend and can offer lots of advice for finding the perfect match." Sometimes a contemporary picture will call for a traditional frame, or one you might never have thought to choose, so having a specialist lend their eye can be extremely helpful.
How wall art is lit can make a huge difference, too. To avoid the glare from the glass of a framed picture, which completely ruins it, directional lighting is best—Sue recommends using recessed ceiling lights.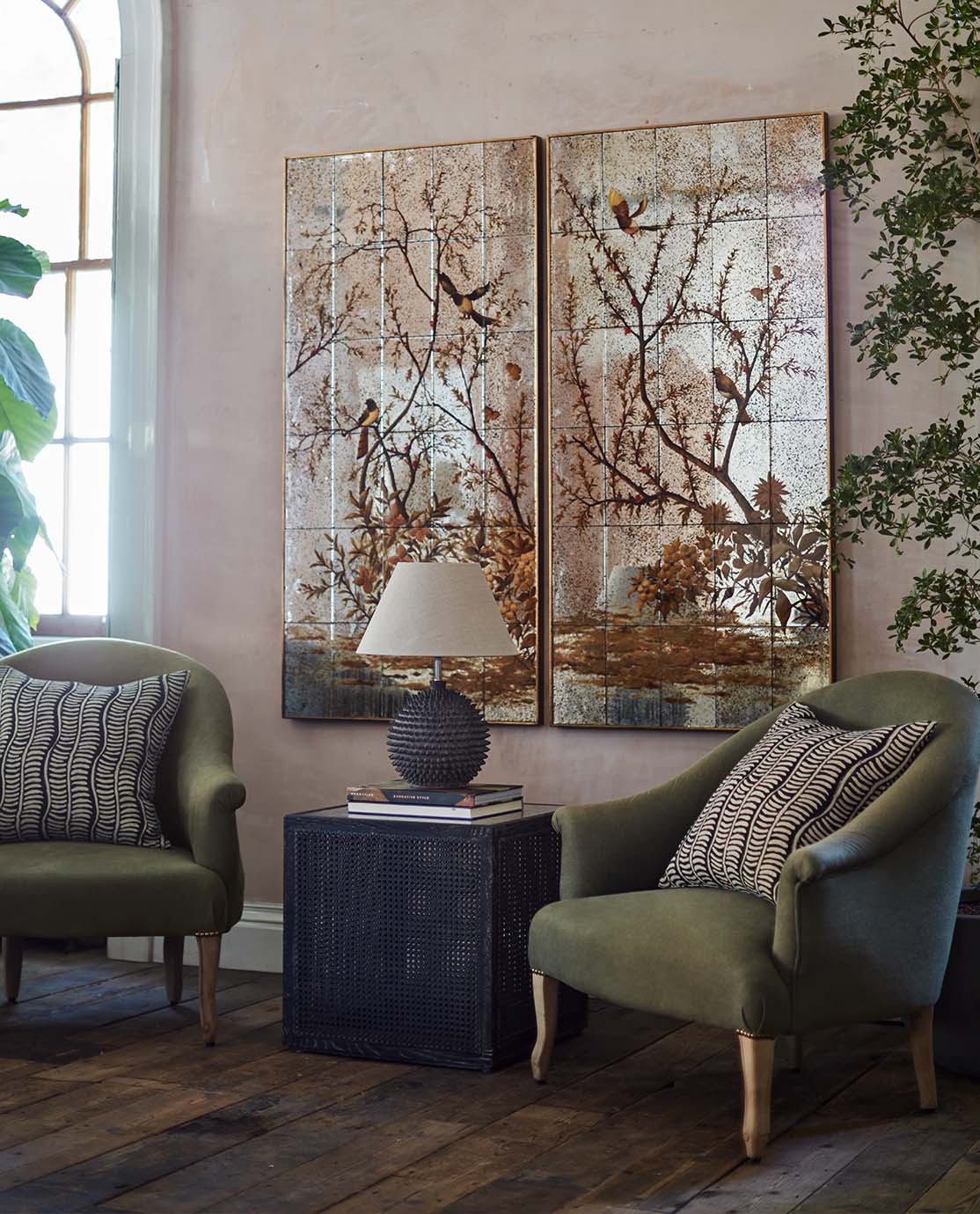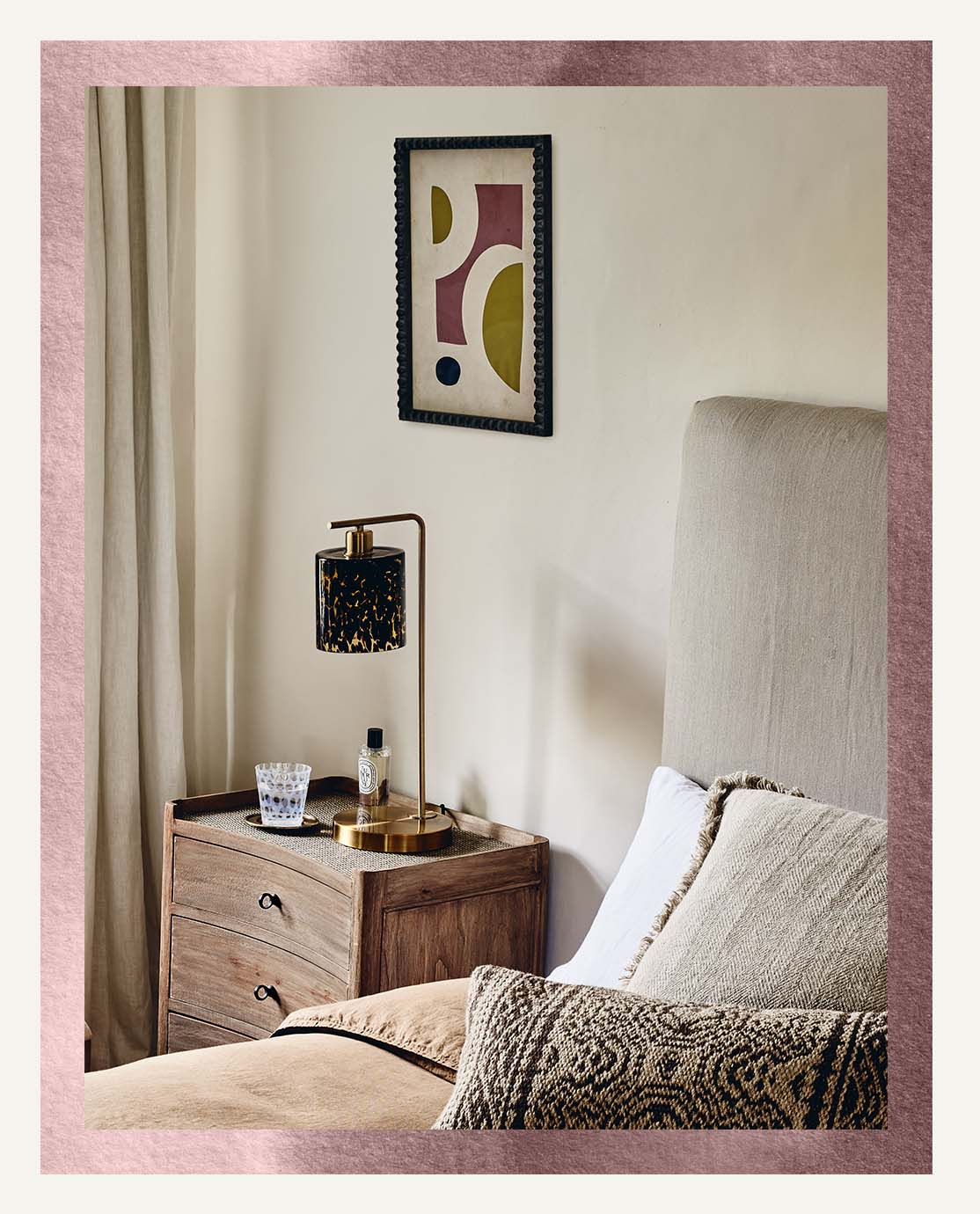 Getting the arrangement right can be tricky, so Sue always lays everything out on the floor in front of the wall first before starting to hang, which allows you to get the positioning and spacing right more easily—"It's not just about the piece itself, it's where you choose to put it." If you have lots of different textures in your home, take that into account and experiment from room to room. "We have exposed stone, wood and plaster in our house, and the different background surfaces change how items look," explains Sue.

The best things don't necessarily have to be in 'prime' position.
If you've tried positioning artwork in the usual focal points—such as above the bed or at the top of the stairs—and it's still not looking quite right, don't be afraid to test the waters in other weird and wonderful places. "There's something delightful about throwing things on their head a little, like the surprise of finding a really beautiful picture in the downstairs bathroom—the best things don't necessarily have to be in 'prime' position," says Sue. "I had a portrait of me done years ago and I'd rather fly to the moon than hang it right over the fireplace." So, play around, but wherever you do choose to hang your pieces, remember: "A spirit level is essential, as are good quality pins and wire, and, sometimes, a trusty bit of Sticky Tack!"