As one season fades and another begins, we often feel an urge to upend our routines. Just a slight change to the weather forecast can inspire an entire lifestyle rethink. In the colder months, it's all about hunkering down and getting cozy. But as soon as the sunshine peeks through the clouds, it's a different story altogether. Soups, blankets and movie nights? No, thank you—once spring arrives, we're craving light meals, breezy fabrics and long evenings outdoors.
Just as we feel the desire to switch up our wardrobes and weekends with a change in season, so too are we inspired to transform our surroundings—but completely redesigning your home four times a year simply isn't practical. Nor is it environmentally friendly, notes Sarina Hawkins, one of our interior designers in the UK. "In today's world, people are really conscious about their carbon footprint, and constantly having to change your home every season just isn't sustainable," she says. "When I design a home, I very much learn what the client wants, what they use a room for and their likes and dislikes, because I want them to love their room all year round, not just for a season." Simply put, it's time to embrace timeless design that works 365 days a year. With a design baseline and small tweaks, decorating your home for every season can be simple—here, our designer shares how.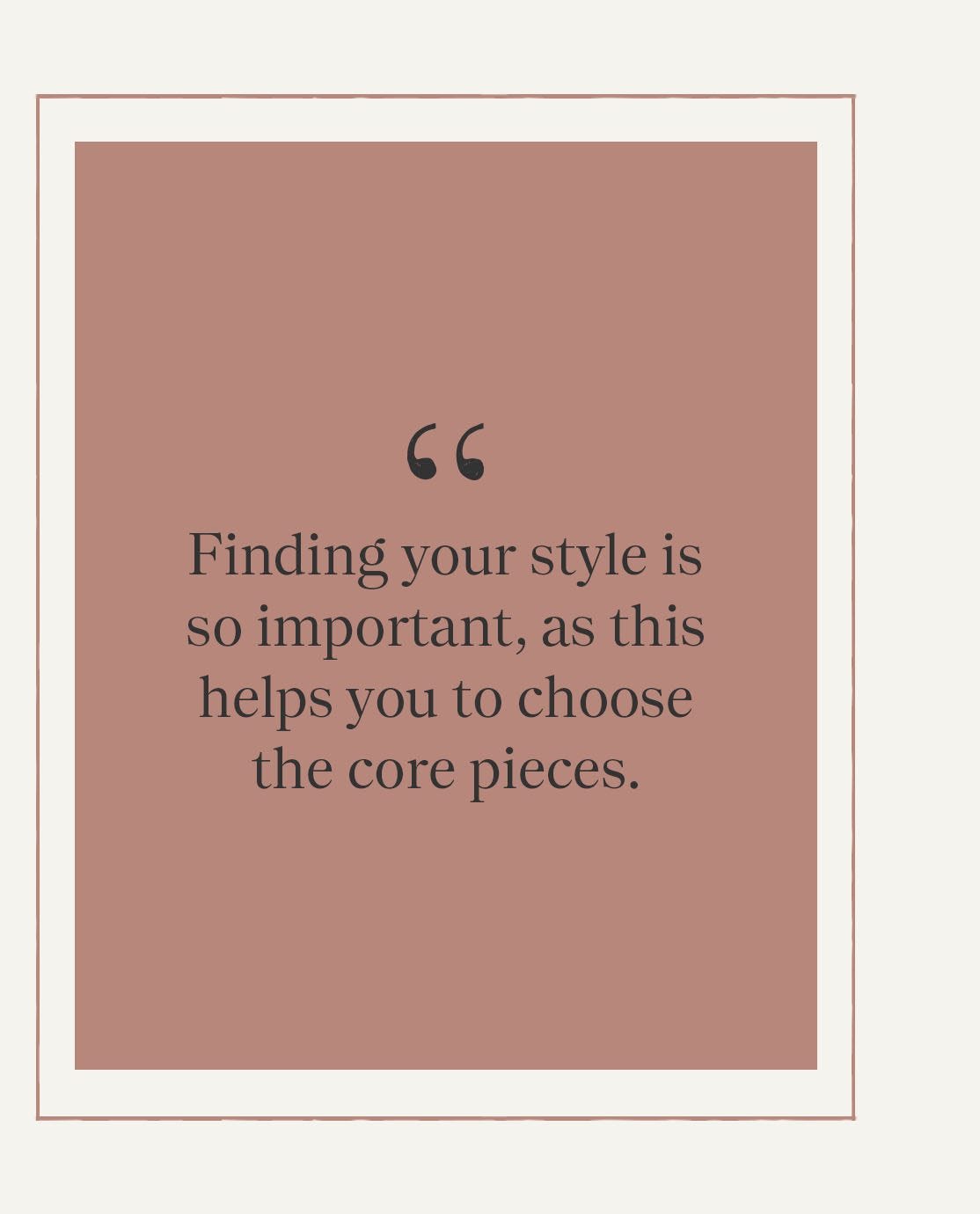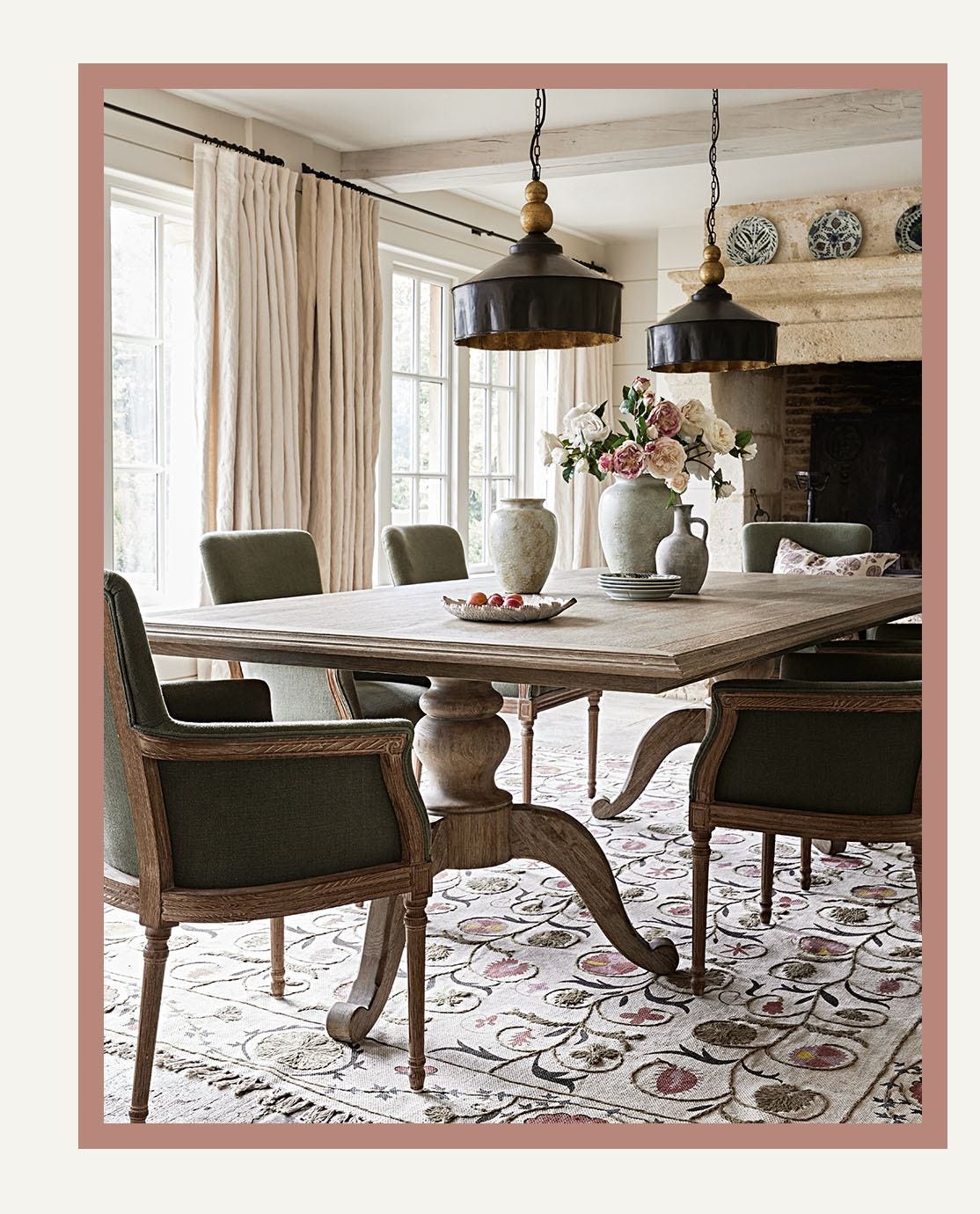 Look for Timeless Furniture Pieces
First and foremost, Sarina recommends seeking out furniture that will stand the test of time, not just in terms of quality but also style. Those core pieces could be a sofa, a rug or a dining table, for example—investment designs that are going to have a big impact on how a room looks and feels. The most versatile pieces will strike the balance between classic and contemporary design, Sarina says. Take our made-to-order Tailored by OKA sofa collection, for example. "Our Beale is incredibly contemporary, whereas our Highmore is a bit more traditional," Sarina says. "If you want something a little more versatile, I'd suggest looking for something in the middle, such as our Hughes or our Egerton."
Most importantly, the style that you choose should reflect your personal taste—when looking for decorating ideas, you shouldn't worry about what is and isn't on trend, but what is going to look great to you for a long time. "Finding your style is so important," says Sarina, "as this helps you to choose the core pieces that will really reflect what you want and how you want your room to be presented. Whether you prefer something classic, contemporary, or a mix—it's about finding what you like and selecting designs that truly reflect that."
Choose Materials that Will Endure
If you want to make sure that the furniture in your home will last a lifetime, look for pieces that have been expertly crafted and made from materials that will only get better with age. Everyday wear and tear are inevitable, but certain styles will be more durable than others. "Gone are the days of having rooms in the house that nobody uses; today, people use every part of their homes all of the time, so you need materials that are able to withstand that," says Sarina. A dining table crafted from high-quality oak, for example, will last generations, while certain fabrics can endure decades of use if looked after correctly.
For guaranteed longevity, the designer recommends looking for fabrics that have been specially made with increased durability in mind. "When people say they want their sofas to last for the next 20 years and beyond, I always recommend a "clever" velvet or a "clever" linen from our Tailored by OKA collection," she says. These synthetic and blended alternatives have been specially made to offer the look and feel of their natural counterparts, but with increased durability, color fastness and moisture-wicking properties, making them perfect for regular use. Another great option is leather, which is known for improving over time, softening and developing a beautiful patina. "Your leather jacket will look better today than it did 15 years ago, and it's the same principle with leather furnishings," says the designer. "They're only going to get better with age."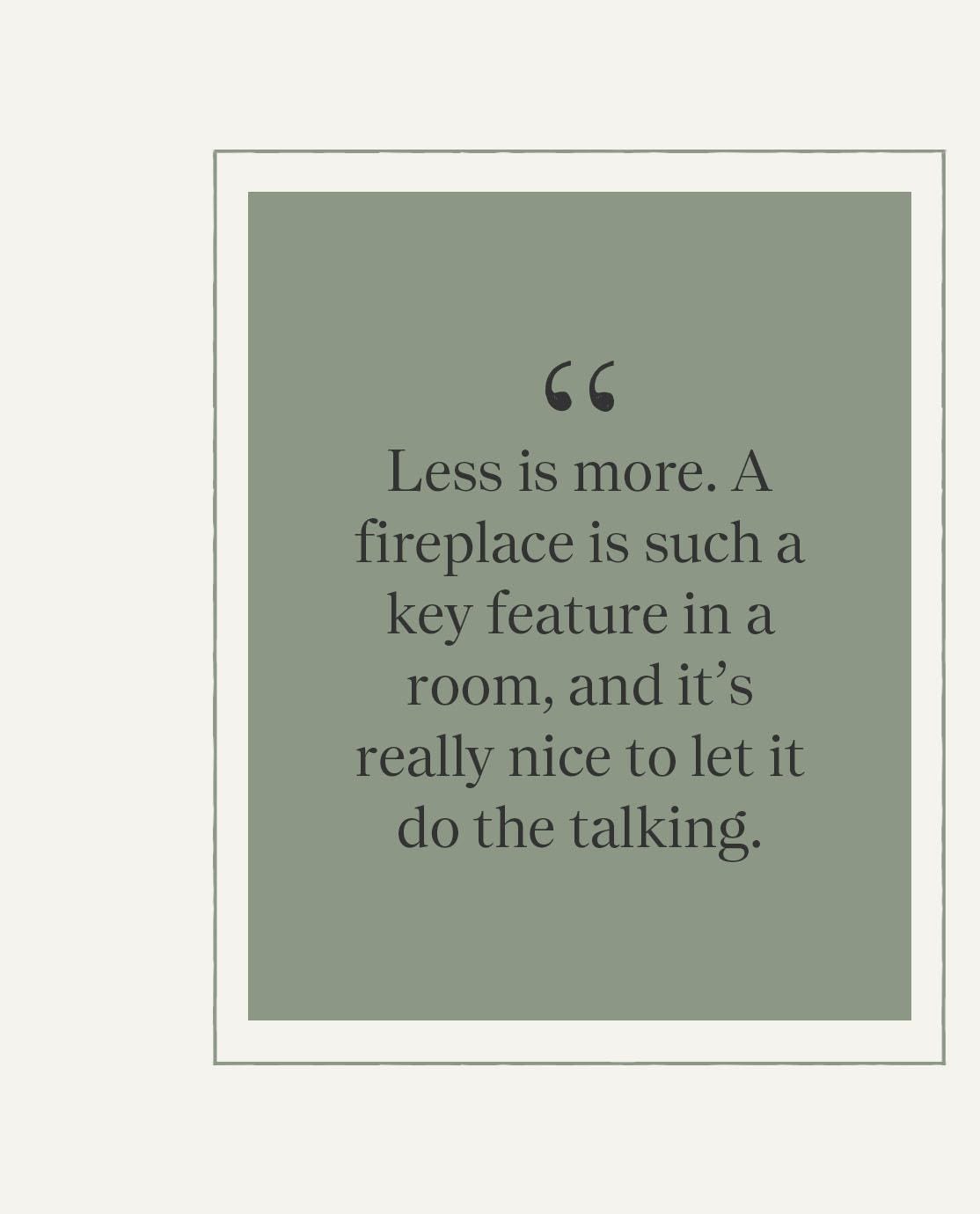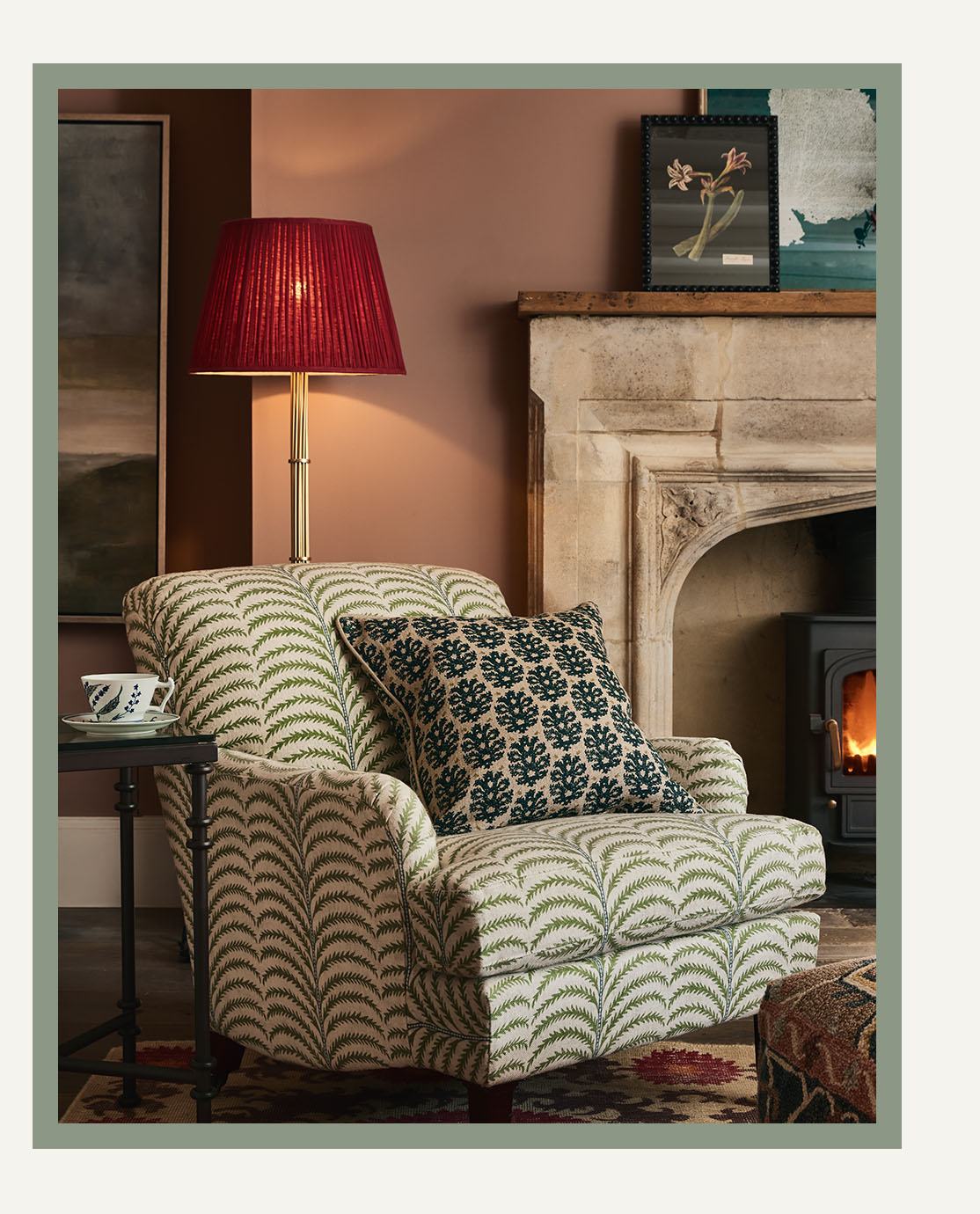 Select a Classic Color Palette
While neutral shades may be the typical calling card for versatility, Sarina says there's no need to shy away from colorful alternatives when seeking a timeless palette. She recommends finding shades that can work all year round—green, for example, can feel both fresh in the summer and cozy in the winter. It's worth remembering that most colors will look different depending on what other shades they're paired with, so look for hues that can be easily refreshed with the addition of décor. "Our Celadon clever velvet, from our Tailored by OKA collection, is incredibly versatile," Sarina says. "You can make it feel very summery, with stonewashed linens in lighter colors, but if you wanted to make it a bit moodier for fall and winter you could pair it with an aubergine or midnight green velvet, and that would immediately change it." It's also important to factor in natural light when considering colors, particularly if you're thinking seasonally. While summer brings a brighter light, during fall and winter the sun will be much lower in the sky; this will impact how your colors look, so bear this in mind when selecting your shades.
Rethink Seasonal Corners
What to do with the areas of the home that feel specific to a season? That cozy fireplace, which is so welcoming during the winter, might feel out of place when the sun is shining. Likewise, those who enjoy basking in their sun room during the summer may find they neglect it the rest of the year. Sarina says the key to a multi-seasonal home is to make sure every area works, whatever the weather. Take the fireplace; while in fall you might decorate your mantel with garlands, foliage and candle holders, the designer recommends taking a pared back approach during the summer. "Less is more. A fireplace is such a key feature in a room, and it's really nice to let it do the talking," she says. "This will help to create a light and airy feel. Instead of adorning your mantel, I'd recommend including just one décor piece; something sculptural, for example, will stand out while echoing the lovely architectural features."
For sun rooms that might be a little unloved during the colder seasons, the designer recommends getting cozy. Faux fur throws, pillows and candles are the order of the day. "I would incorporate some hurricane lamps, too; candles always add atmosphere and an instant feeling of warmth," Sarina says. "Really minor tweaks, such as a floor pillow or a couple of blankets, can make such a difference."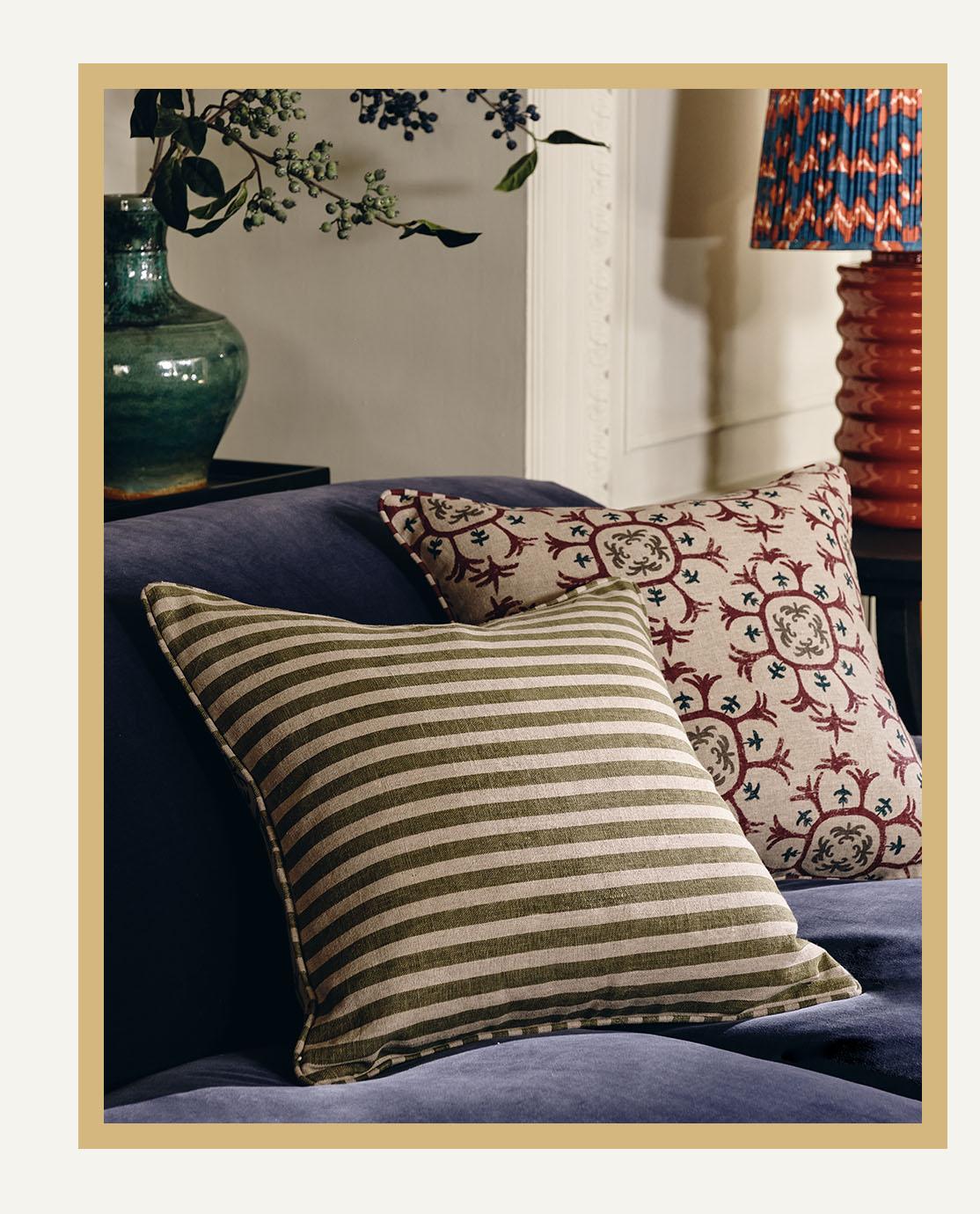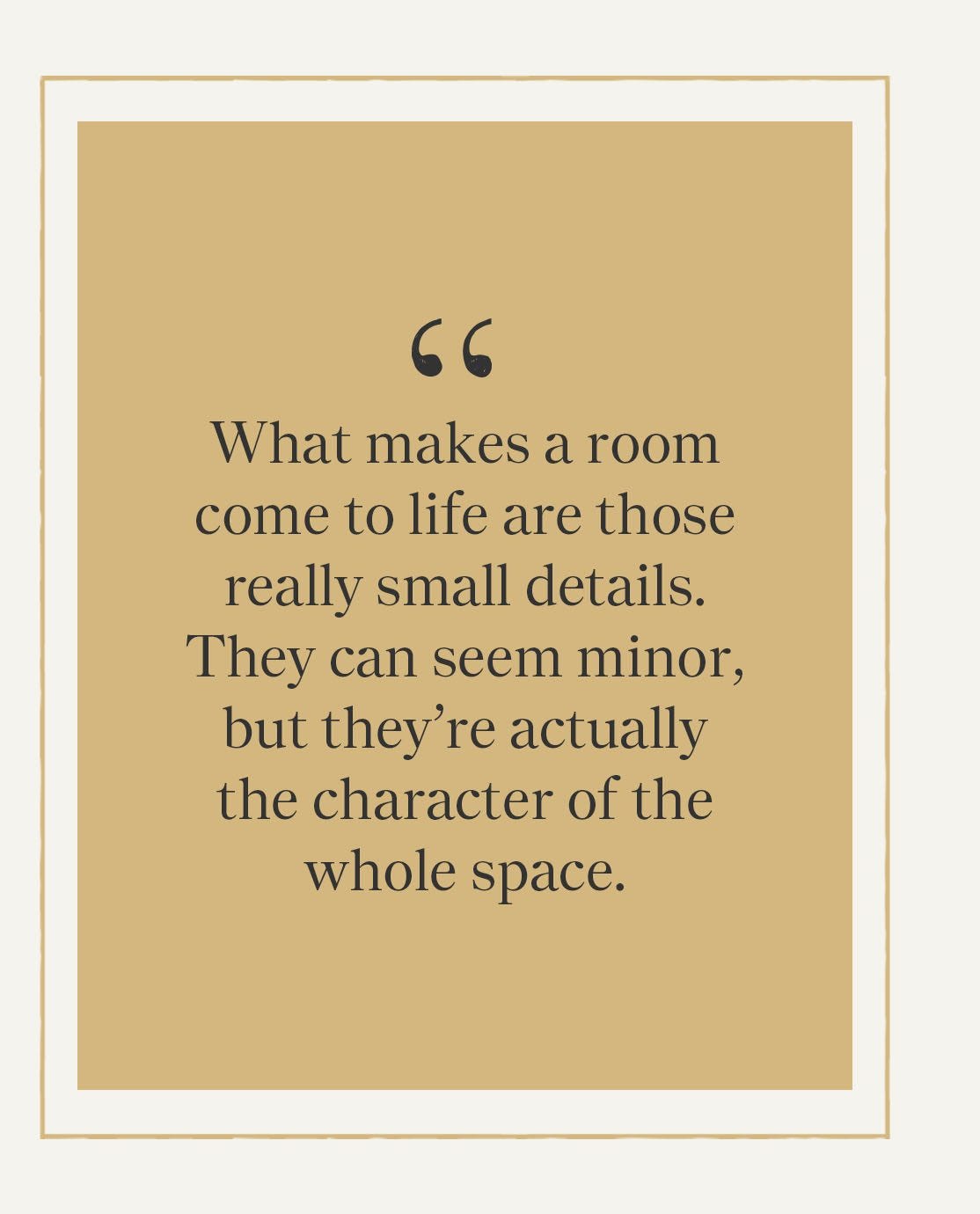 Refresh with Décor
It's not just sun rooms that can be reimagined with textiles—once you have your core layout and furniture pieces in place, you can easily bring in more seasonal elements with the help of décor. "For me, what makes a room come to life are those really small details," says Sarina. "They can seem minor, but they're actually the character of the whole space. The bigger pieces might dictate the layout and how you'll use the room functionally, but it's the décor—whether that's pillows, decorative objects or lighting—that will give the space personality."
If you're looking for seasonal decorating ideas, these are the pieces to focus on. You could switch the covers of your pillows in favor of a lighter material in the summer, change your favorite tablecloth in your dining room or swap faux spring blooms for winter berries. Think about small pieces that won't take up too much space when not in use, and that can be easily tucked away in a cupboard or a storage ottoman.
Be Wary of Trends
The ultimate way to ensure a timeless home? Try to avoid trend-led designs and simply stick to what you love. If what you love just so happens to be a trend, why not think about ways you can incorporate it without making it the focal feature? For example, if you have your eye on a particular color but are concerned it might be a fad, you could look for pillows or even an accent chair in your chosen hue, rather than using that color to paint the entire room.
Most importantly, says Sarina, timeless design is about making sure your home is somewhere that you want to be, and nothing says that more than interiors that speak to your style. This, more than anything, will ensure your home brings you a lifetime of joy. "Your home has really got to speak to your character, which is why no two are ever the same," she says. "More often than not, people just want a house that reflects their personality, and that they're happy with."