Fans of the acclaimed Netflix series The Crown will know actor Erin Doherty as the young Princess Anne, but we spent the day getting to know the real Doherty. Together, we crafted a home that reflects her personality and talked all things creative, simple pleasures and interiors essentials.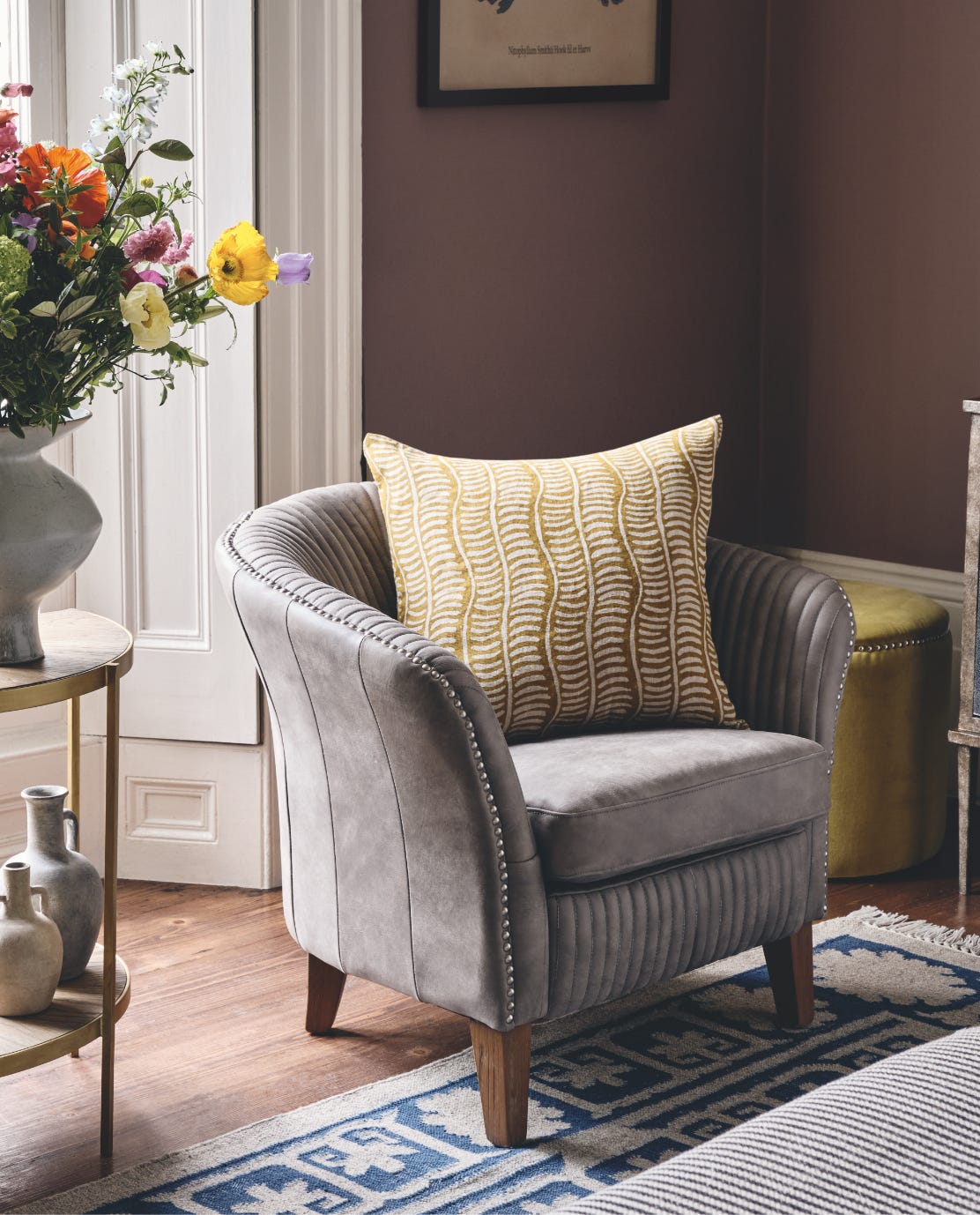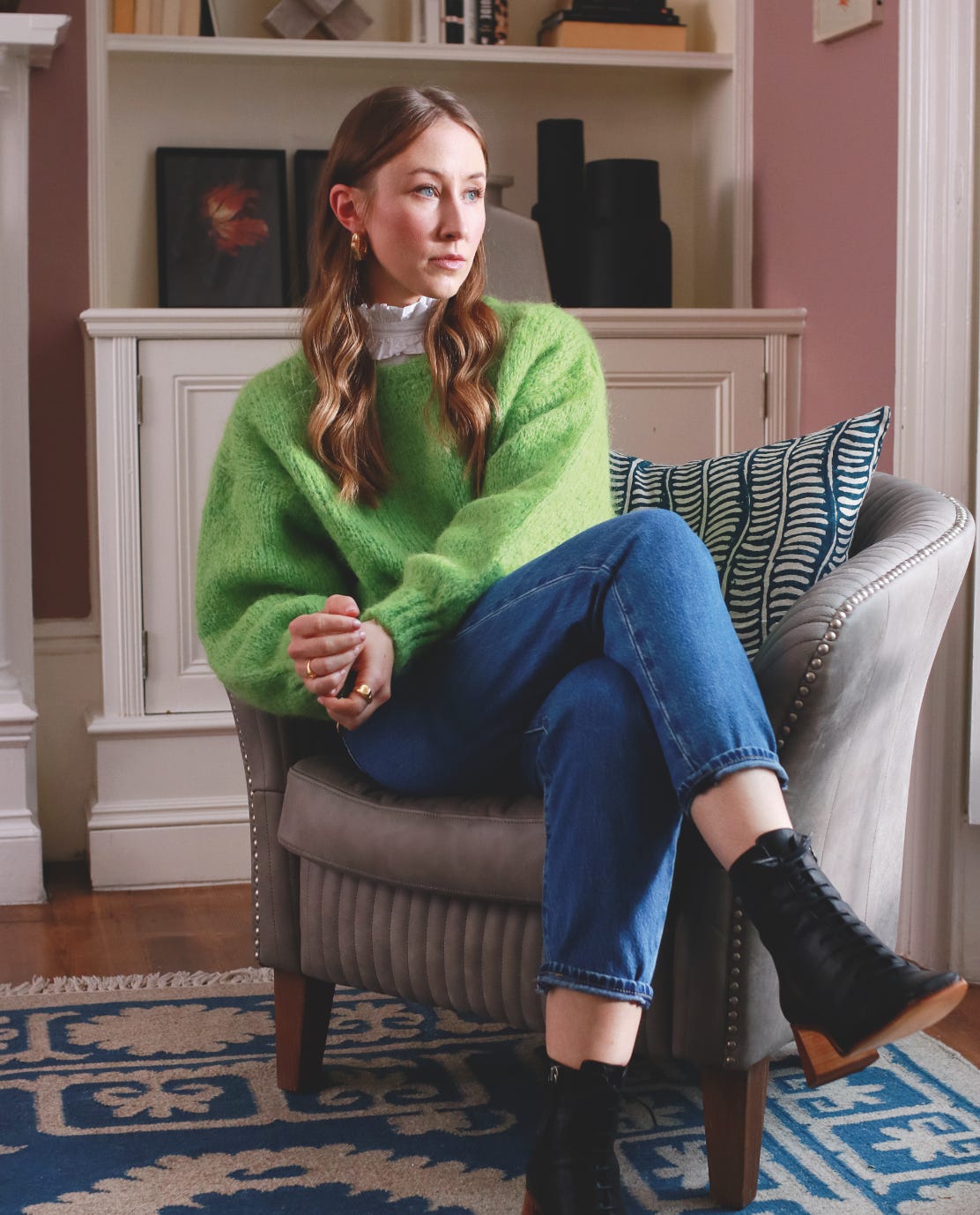 After getting home from a long day at work, what do you do to decompress?
I don't know why but TV cooking shows have become the only thing that help me switch off.
Do you have a favorite room in your home?
The kitchen, because it's where the food is! And where the dancing happens.
You get a night in alone—what does it look like?
What a luxury. Curled up on my sofa, candles lit, with a big bowl of pasta and a good film.
What do you do to get into or out of character?
Music is everything.
How have you spent lockdown?
Trying to find ways to keep my mind and creativity in check. Walking mostly.
What does "home" mean to you?
Somewhere peaceful and warm; it's your safe space.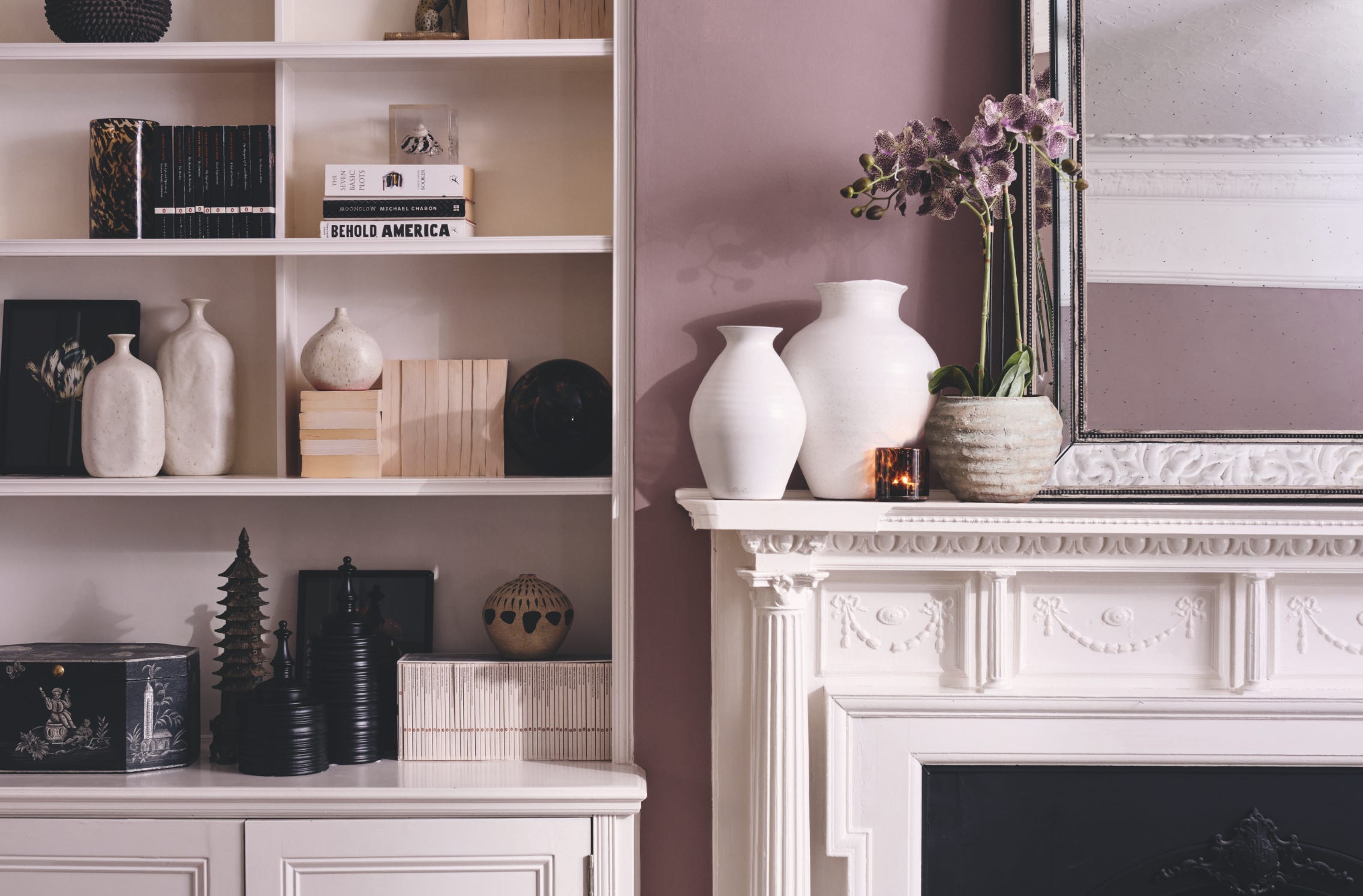 You can invite any three people to a dinner party. Who would they be and why?
Meryl Streep, Emma Thompson and Maggie Smith… because, duh.
How would you describe your interiors style?
Minimal but cozy.
Do you have a favorite time of day?
The morning. Getting up for sunrise is pretty special, when time doesn't exist.
Which item goes with you whenever you move?
A good rug will hang around forever.
What are your ingredients for a perfect night in with friends?
Just food, wine, music and talking.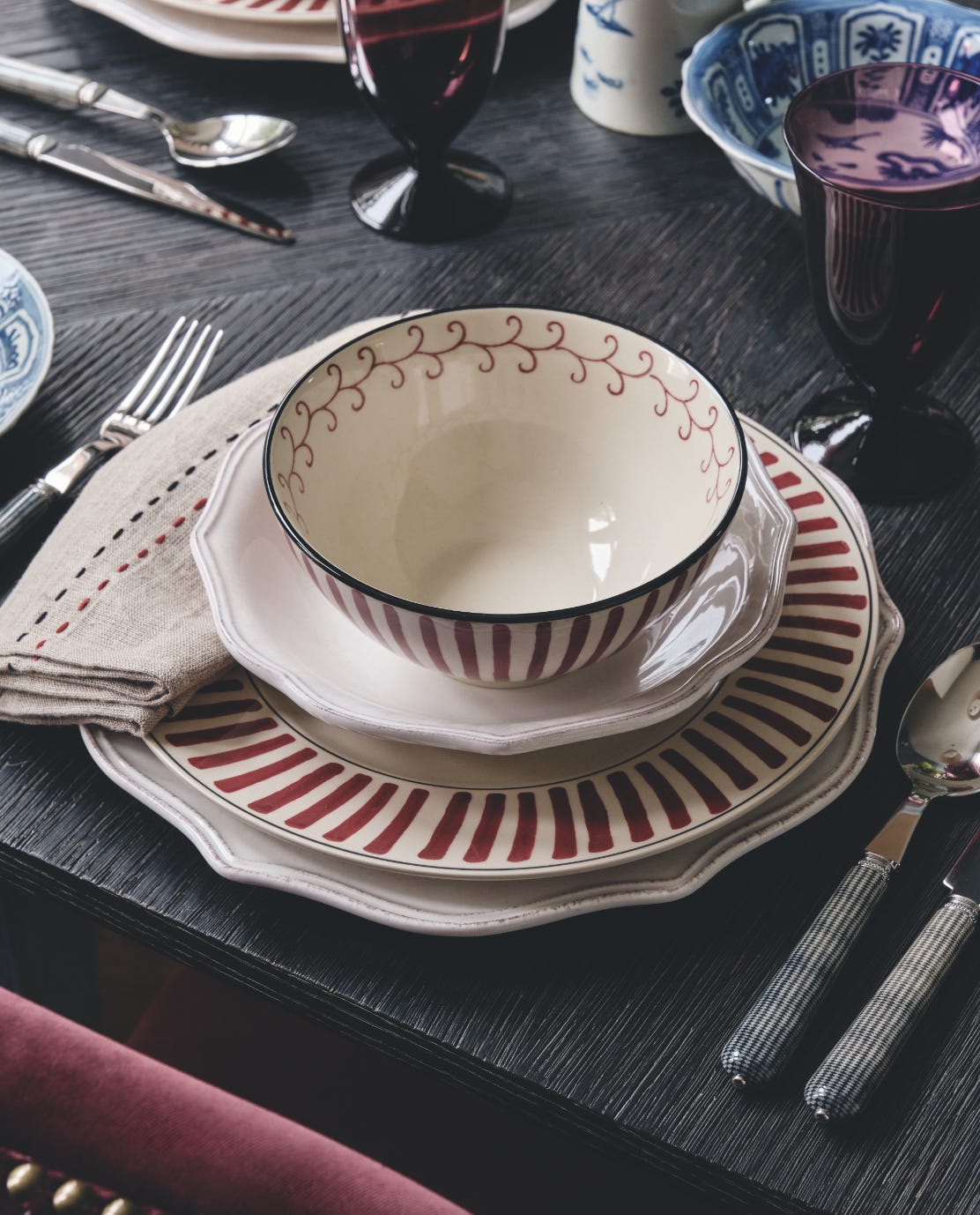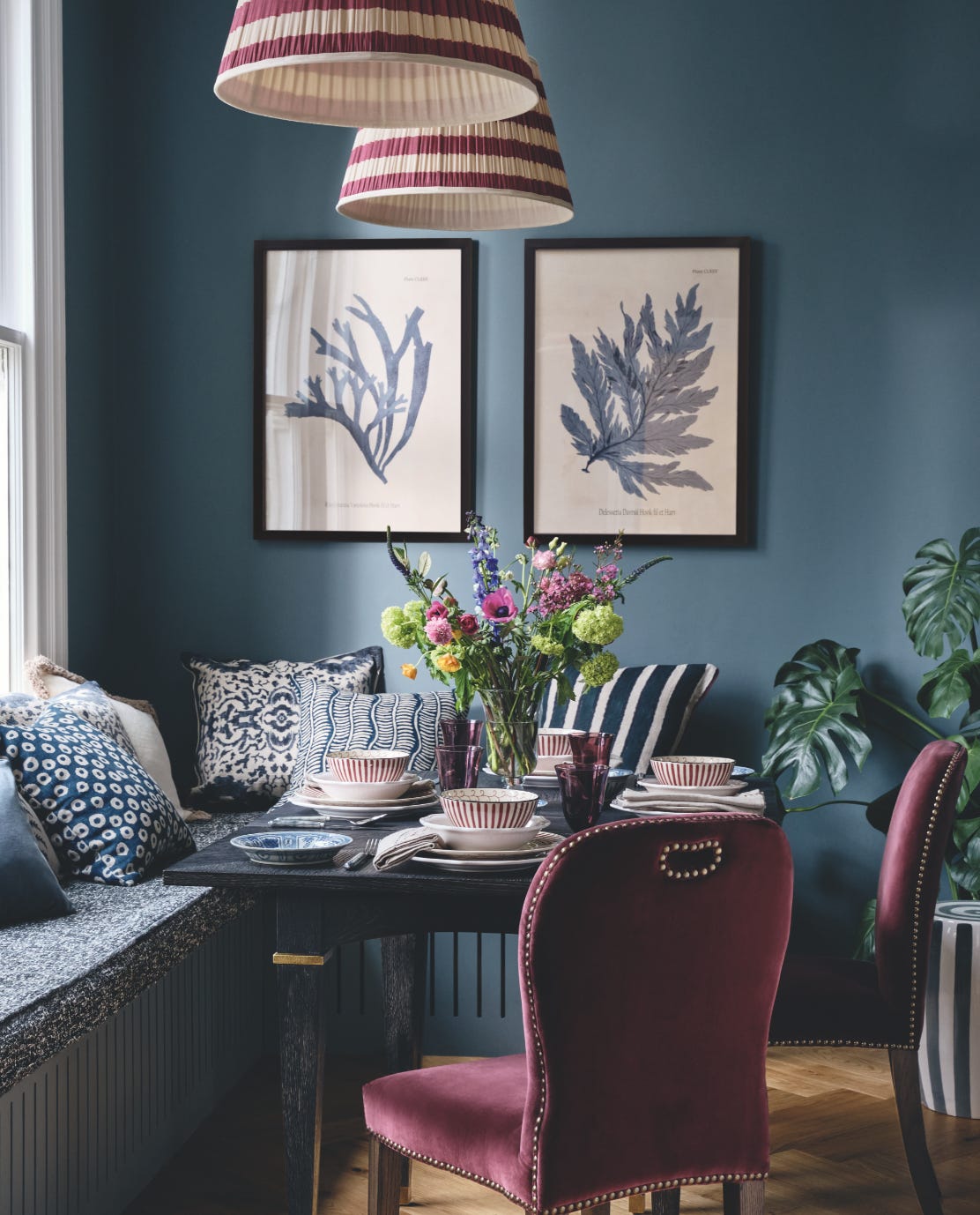 Who or what inspires your creativity?
Watching certain actors do their thing is magic. There's nothing more inspiring than watching someone in their element.
What are the home essentials you just can't live without?
A comfy sofa and creatively stimulating art, objects and books.
Do you have a signature dance move?
The moonwalk.
Do you have a favorite spot to relax at home?
I love being in the armchair in the corner of the sitting room, reading a book.