To those who don't live locally, Clerkenwell can feel like one of London's best-hidden gems. A pocket of calm a stone's throw away from the hustle and bustle of the city center, it's a true urban oasis—although this hasn't always been the case. The neighborhood has seen more than its fair share of scandal and spectacle in its longstanding history, at the core of which sits Old Sessions House. The grand former courthouse, listed on England's National Heritage List, dates back to 1779 and has since played host to many of London's most notorious ne'er-do-wells, both real and fictional—in his youth Charles Dickens reported on court cases here and his own Oliver Twist later appeared on trial, having been caught stealing a pocket watch. The building has been carefully renovated, leaving the patina of its colorful history etched into the plaster and stonework, alongside the original wood floors of its many chambers. In short, there could be no better location to inspire an aesthetic that delicately toes the line between romance and drama—read on to discover how we reimagined the space.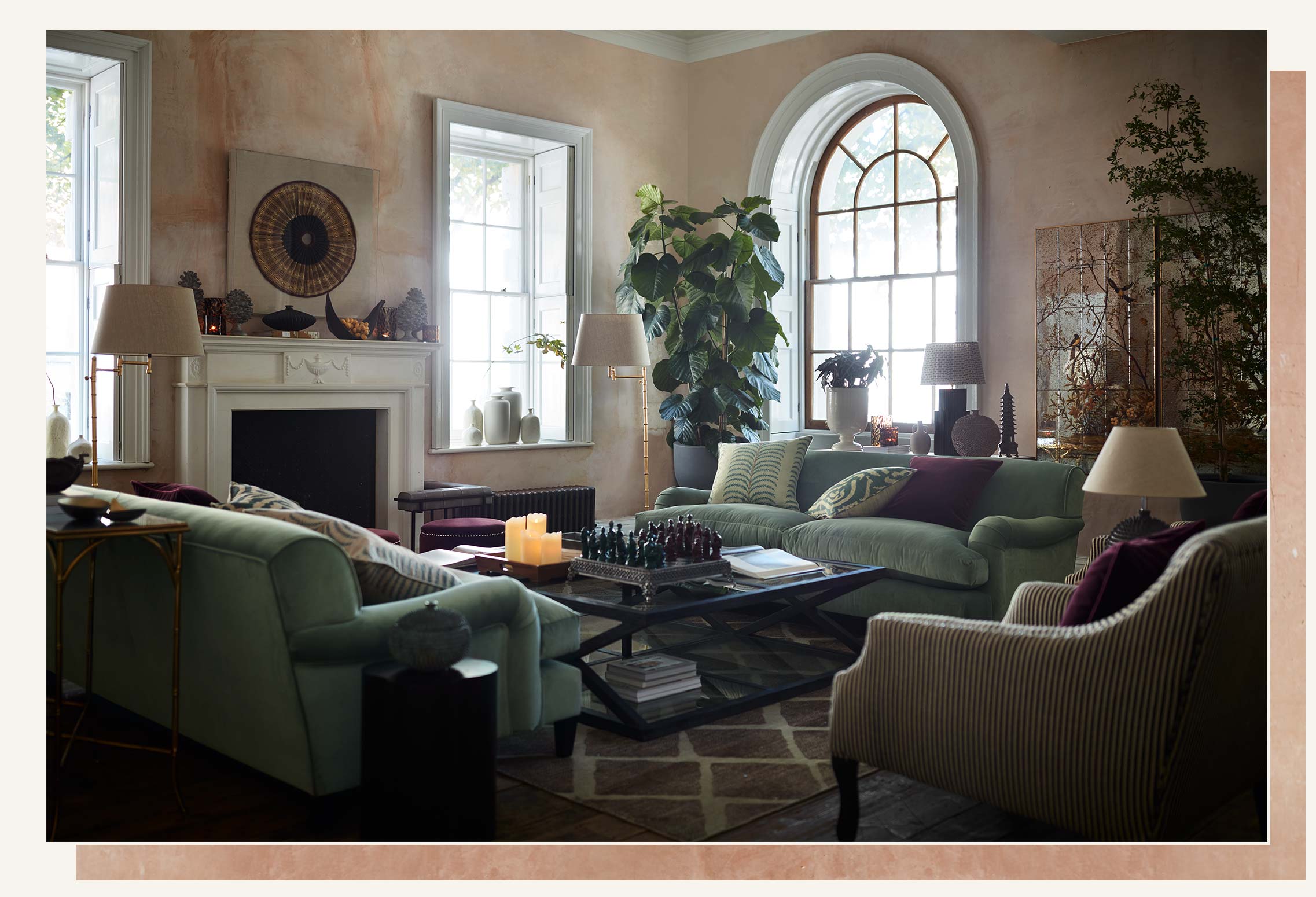 Soft silhouettes in delicately hued upholstery echo the weathered color palette of the walls, working in tandem with natural elements that are carefully placed throughout—from wild foliage to decorative accessories inspired by flora and fauna—creating a dreamlike setting. The scattering of foliage inside echoes the views out onto the [now verdant] Clerkenwell Green—back in Dickens' day, "Green" would have been an overly generous moniker. Wistful shades of pale blue and peach are given substance with drops of deep rioja and black accents. Hints of gold in the lamps and decorations add further whimsical—but glamorous—qualities.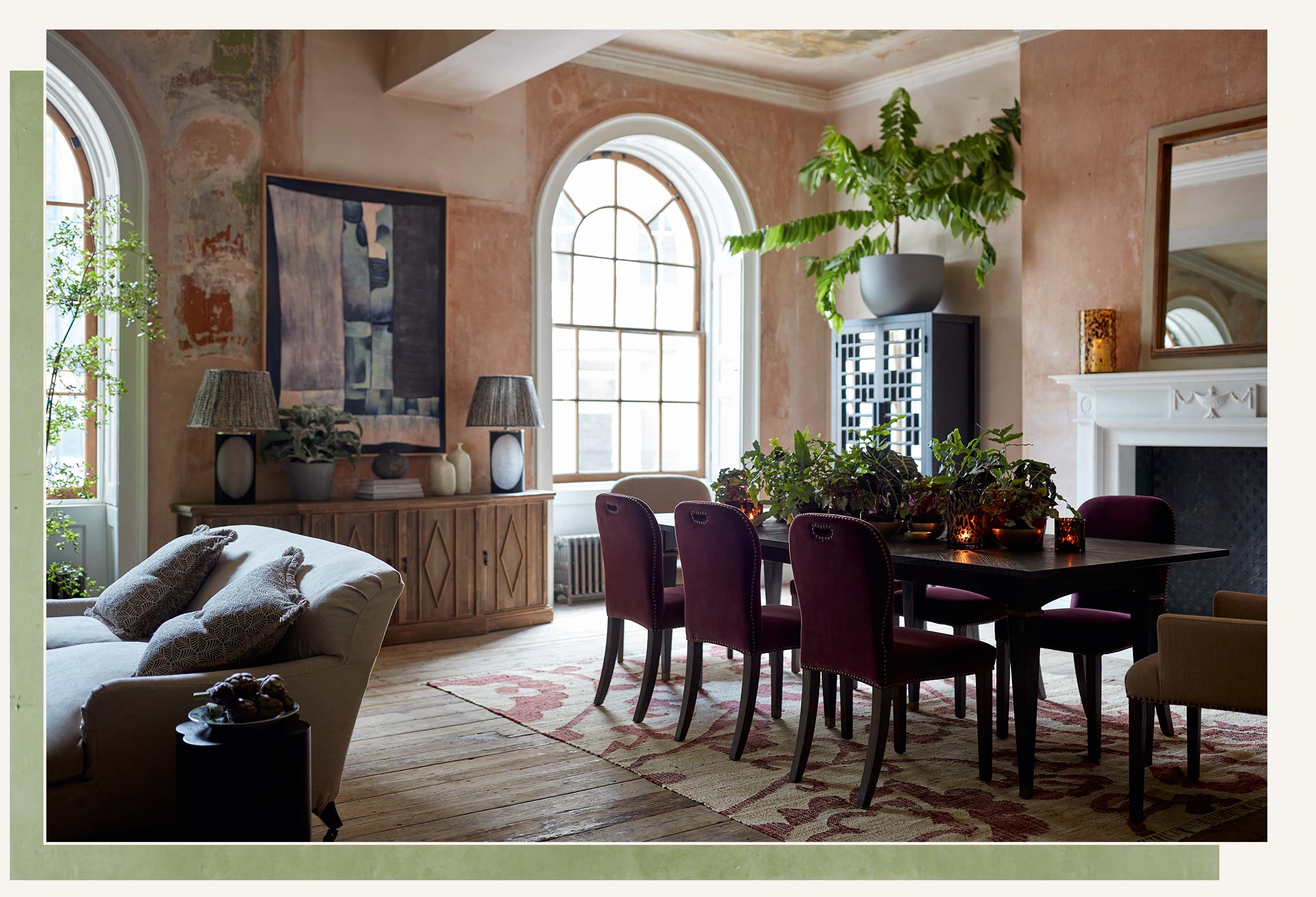 Sleek, black details are seen throughout, via the many ornaments and decorative features that draw the eye to the surfaces; in such a large room this really helps to give a sense of intimacy which brings in the coveted coziness of smaller spaces. There's a lot of softness in the look which is grounded and contrasted with elements such as our Acanthosphere Lamp and the clean lines of the Riet Side Table for an all-important edge. The result is a timeless look with a subtle modern twist; perfectly in keeping with the integrity of the reimagined historical masterpiece that houses it.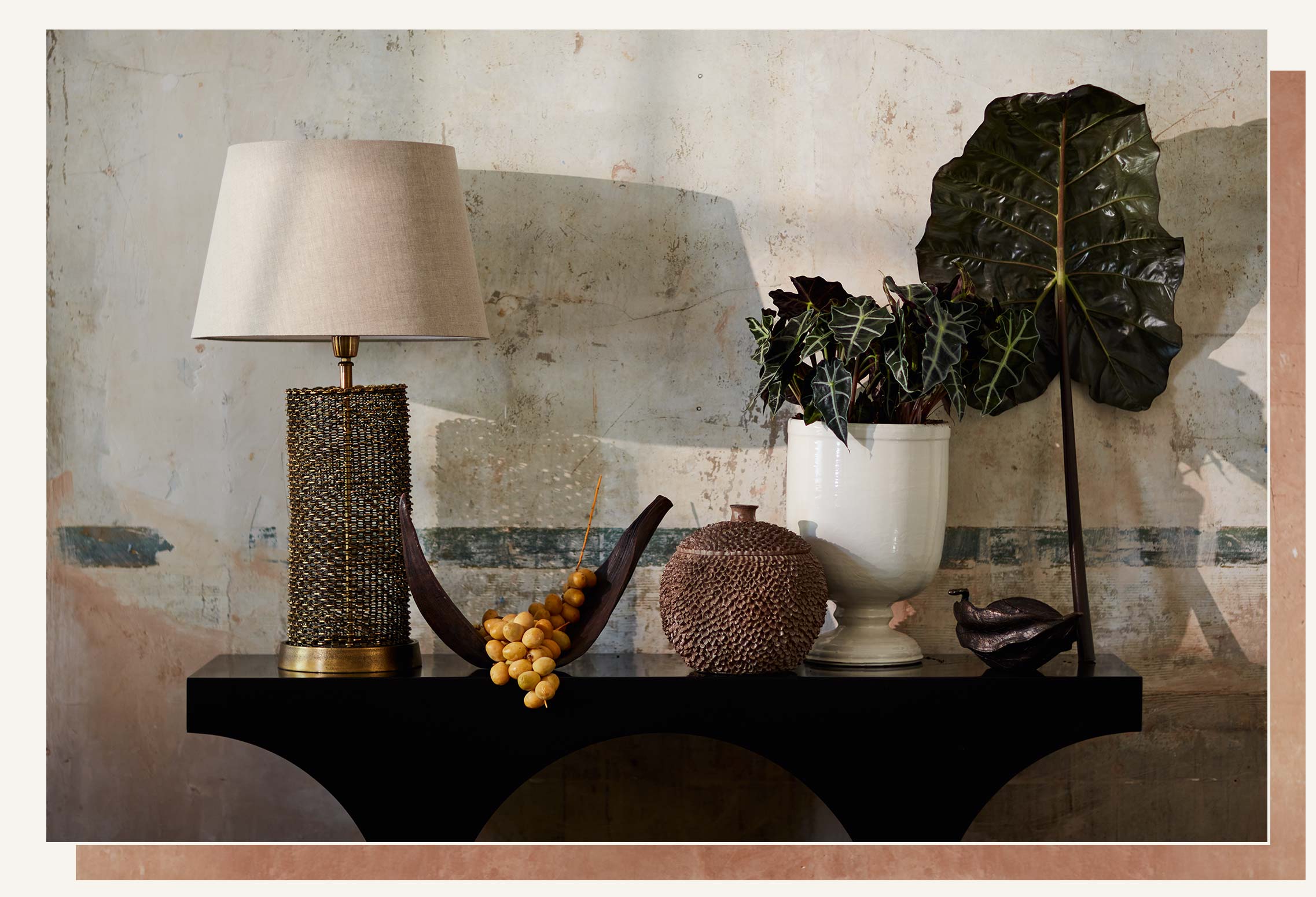 Choosing furniture and décor whose forms mimic certain features of the building helps to celebrate its character; look to the arched designs of the mirrors that imitate the huge windows. Other reflective details can be found in cabinet doors and tabletops as well as wall art—the mirrored surfaces become a statement focal point, as well as a subtle room enhancer by redirecting light and making the space feel more open.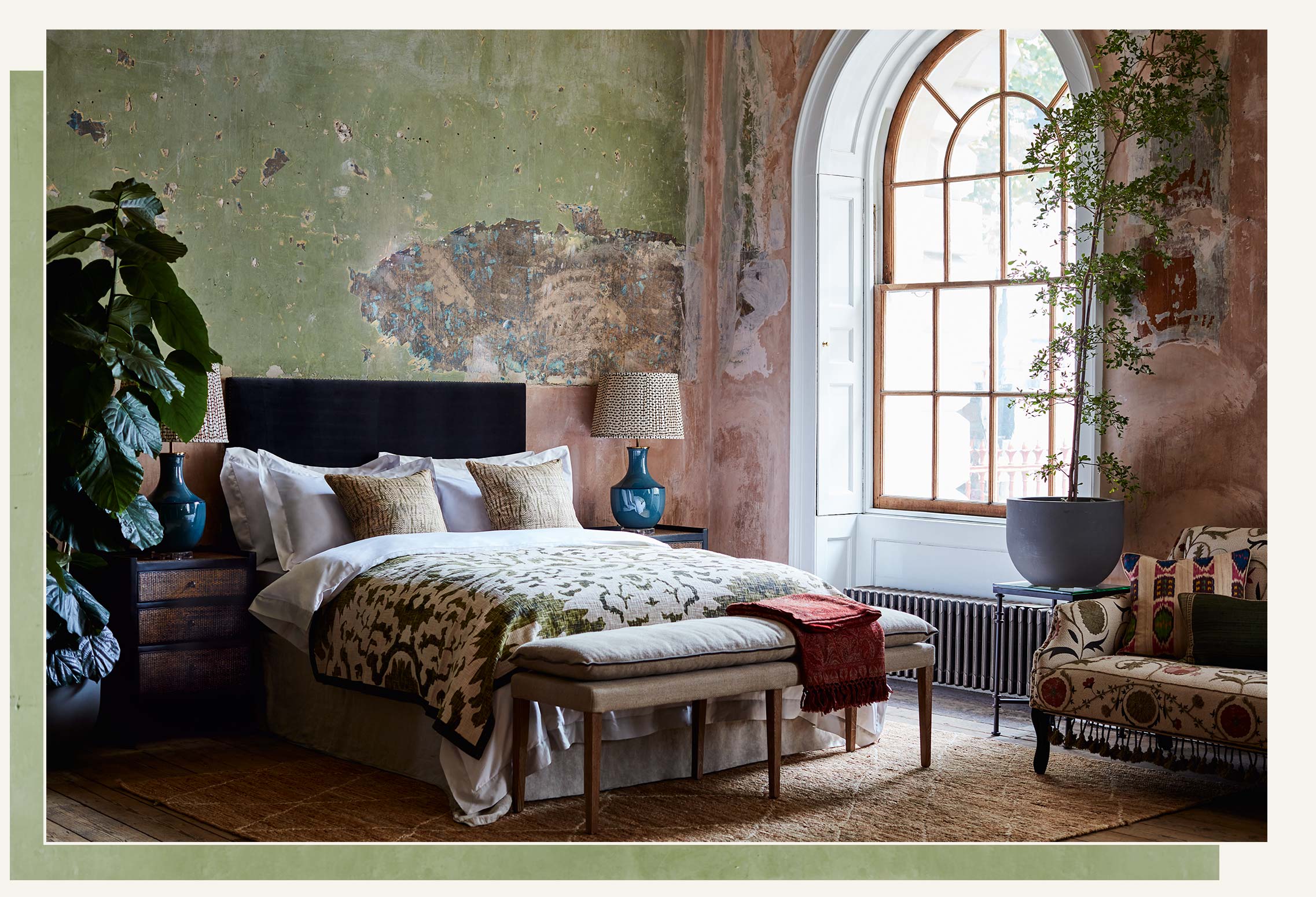 When the sun goes down and the large windows no longer infuse the room with natural light, atmosphere can immediately be created at the flip of a switch using glowing table and floor lamps. Matching lampshades and textiles in muted hues pull out pigments from the building's artfully distressed walls, creating a subtle but effective cohesion of color. All in all, this look is a beautiful balance of old and new—just like the building and the area in which it resides.