To those well-versed in British architecture, the distinctive façade of this townhouse speaks to one location in southwestern England: Bath. Home to literary icons and cinematic heroines alike—with Jane Austen and Mary Shelley to name but a few—Bath is a creative's paradise, and the buildings are at the root of its appeal. Quite literally the building block of the city, the warm, honey-colored stone has become something of an iconic local feature in itself—it's been used for centuries to hew everything from homes to landmarks. While the exterior of this house is markedly of the Georgian era, the interior fuses design elements from the building's historic past—intricate molding and grand fireplaces—with sleek contemporary details, such as polished ebony-toned floorboards. Our Creative Brand Director, Belinda White, has worked her magic to tie all the elements together to achieve an elegant aesthetic.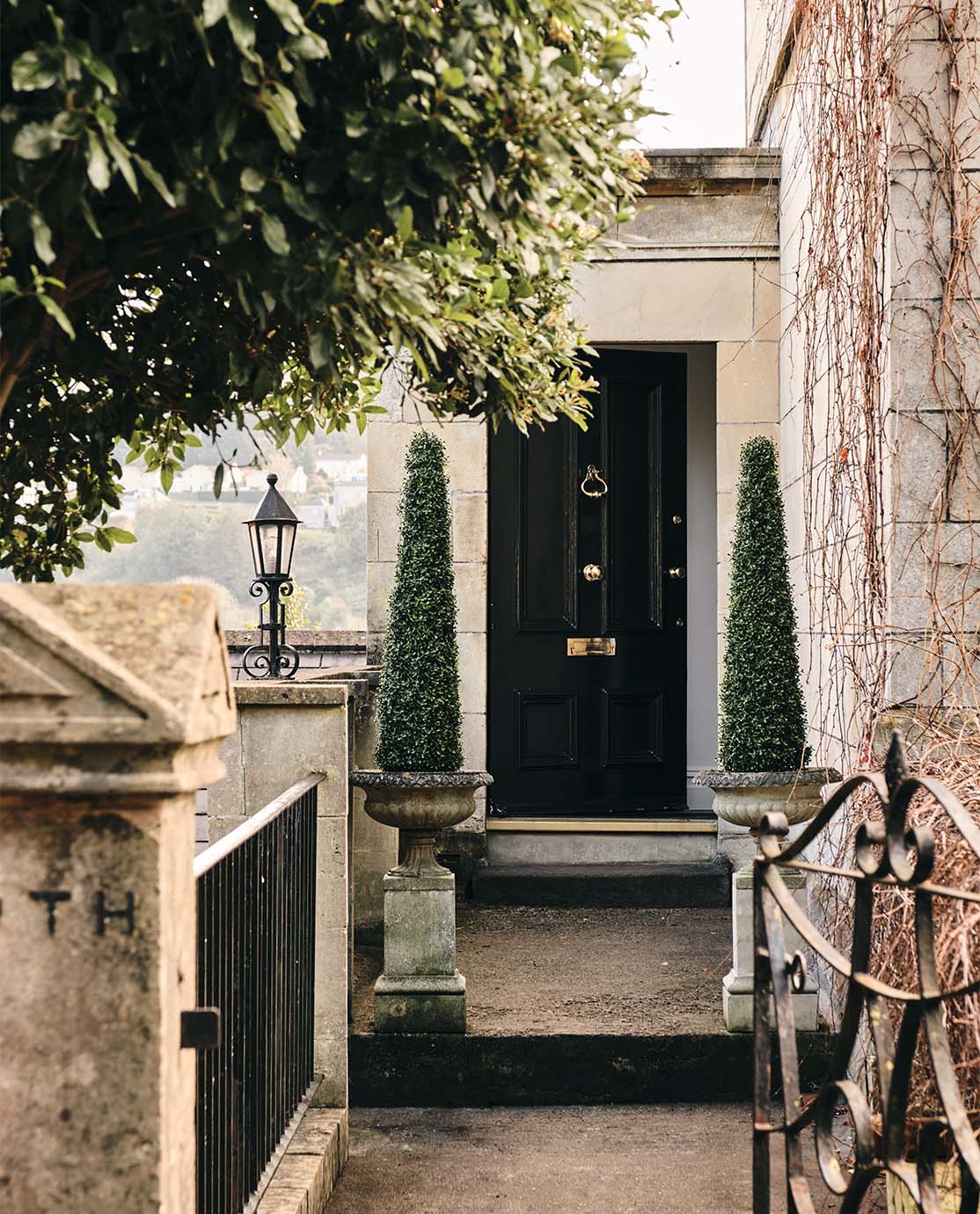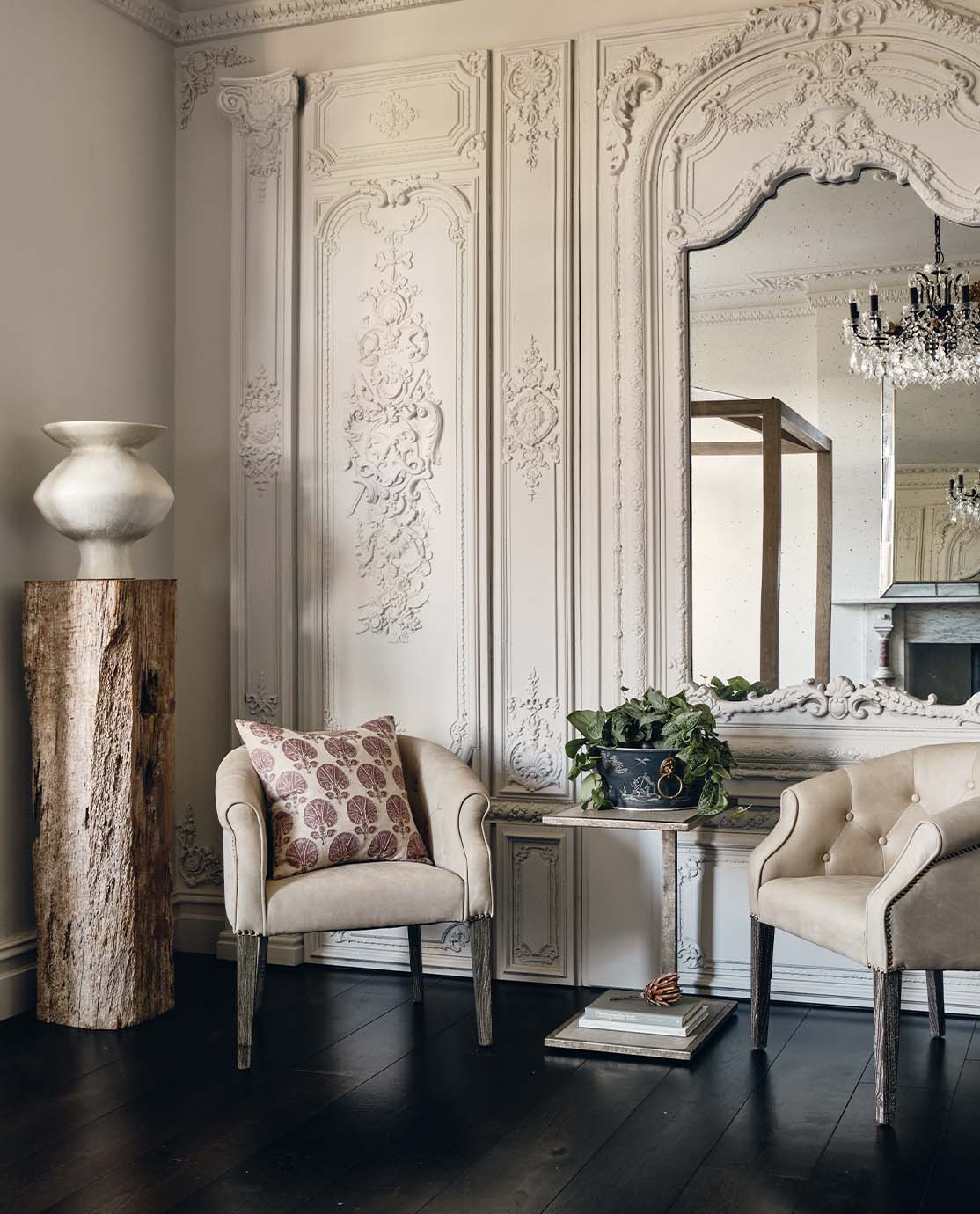 Paired with a view of lush greenery and rolling hills that lead down to the River Avon, the house's soft palette of grays, blues and eau de nil work wonders for a calming setting—one can't help but feel relaxed here. The purposefulness of an extinct fireplace is anything but extinguished—when they look as grand as this one, why not make a feature of them? If you have eye-catching features in your home, there's no need to go overly ornamental with your décor and detract from their style; look to simply framed artwork and mirrors where the reflection will do the talking. This home is filtered through with metallic and mirrored finishes that make the most of the light from the large windows—typical of Bath townhouses—for understated glamour.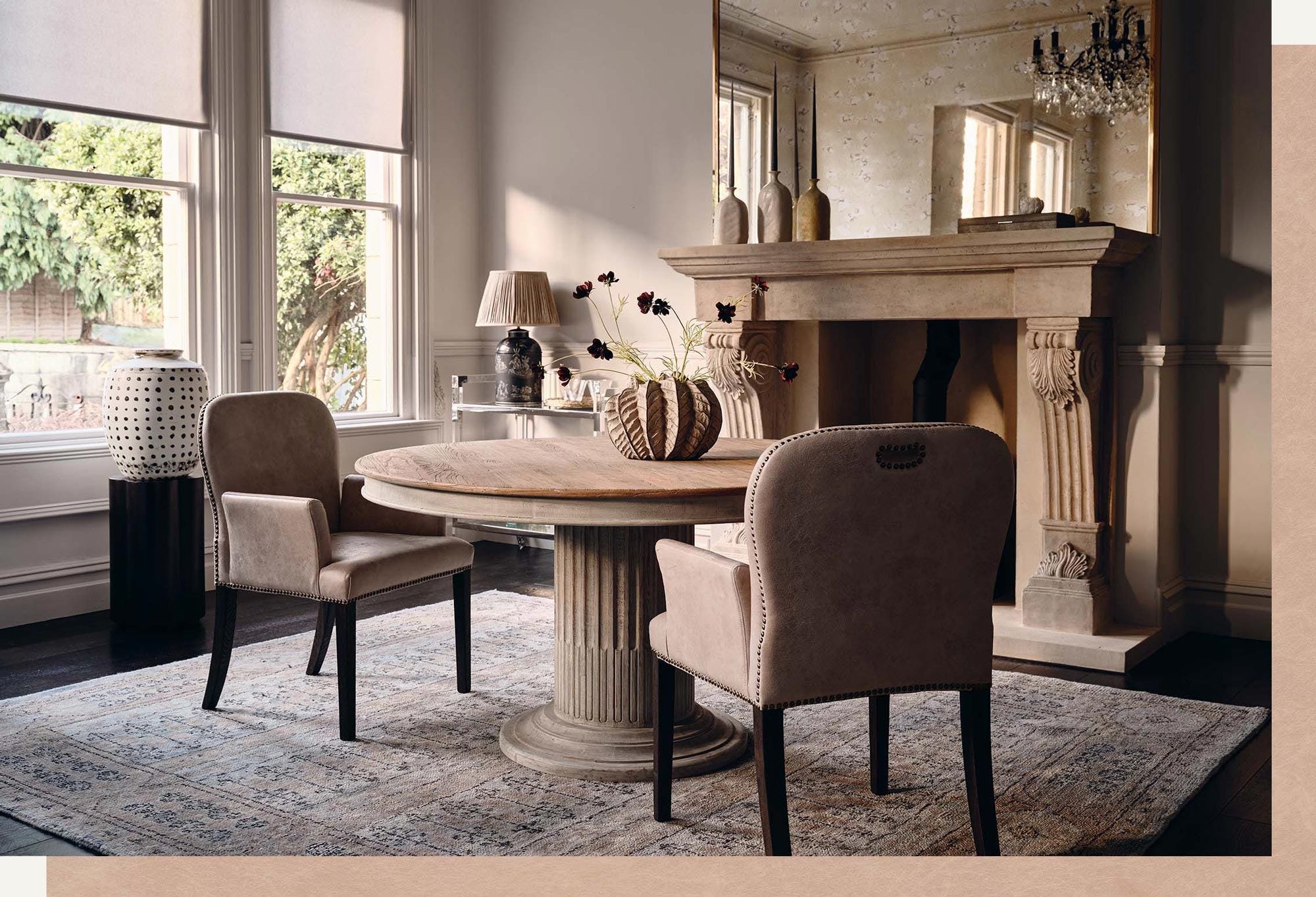 Pillows in complementary colors allow you to combine differing patterns so that "nothing is too matchy-matchy" as our Co-Founder and Creative Director Sue Jones always suggests is best. Here, the bold prints add interest to the pared back, sophisticated setting. Make use of little nooks that may otherwise be idle by placing statement surfaces in situ and topping them with practical but pretty accessories, such as vases for your greenery (real or faux) and candle holders for a touch of evening ambience.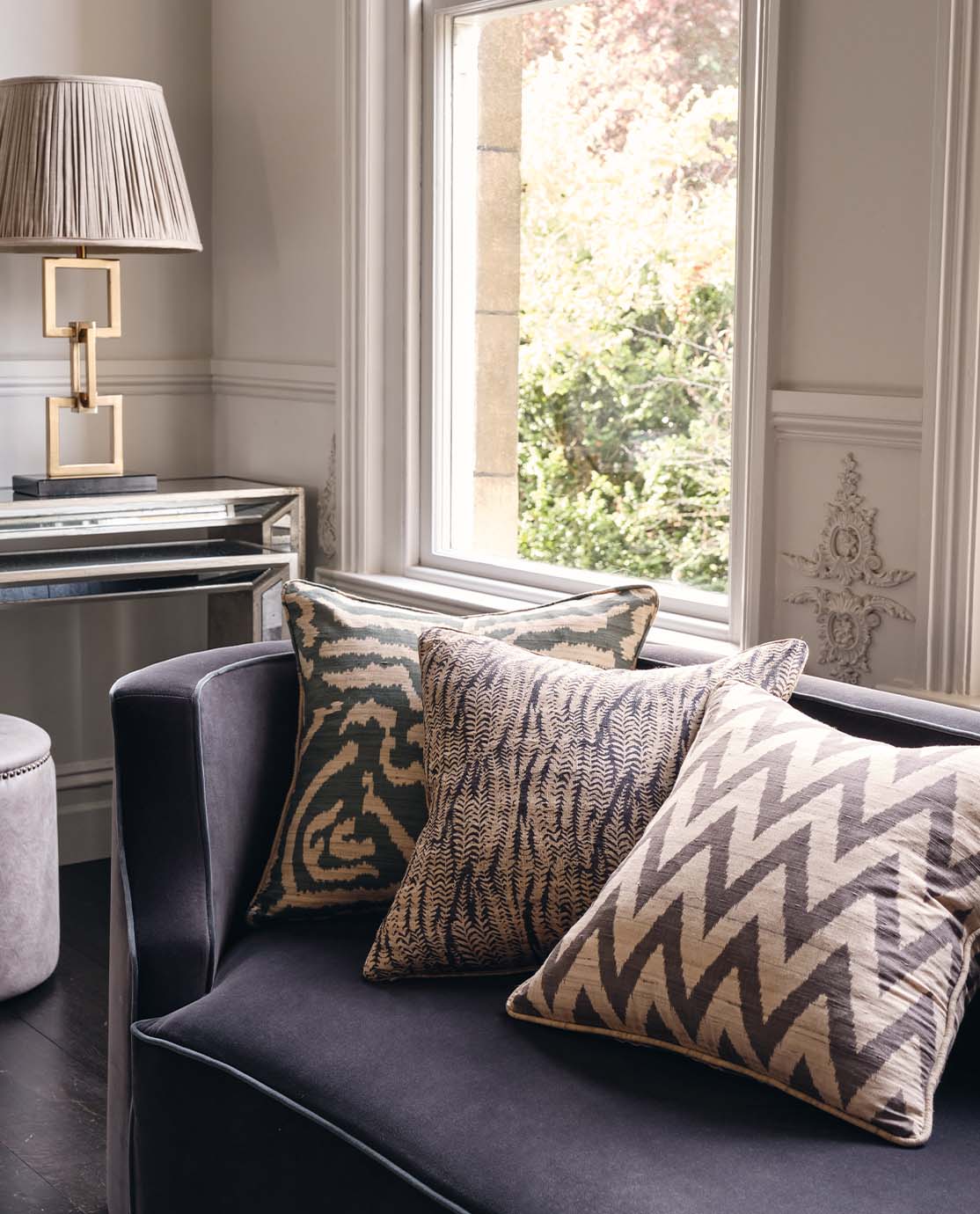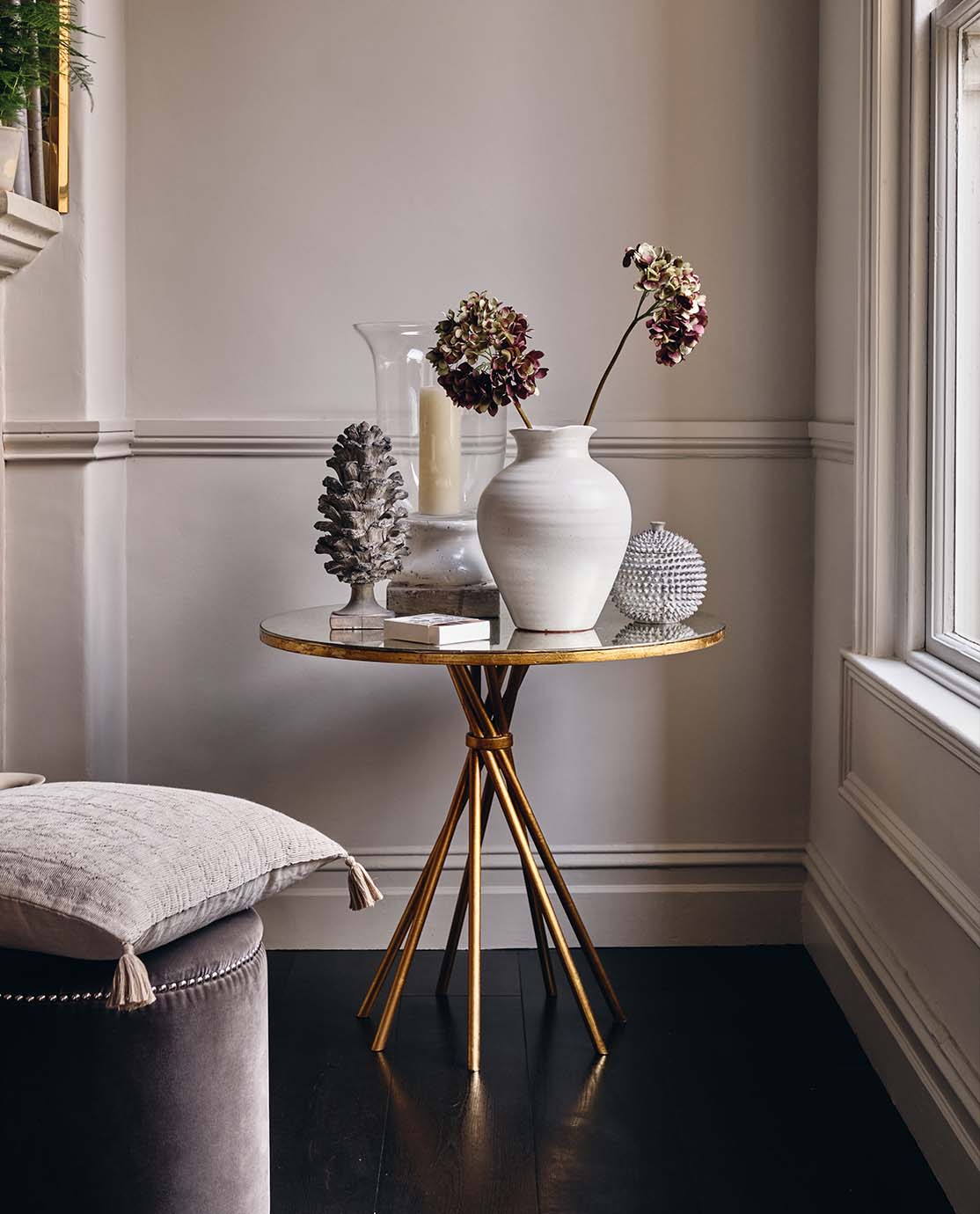 If space is a concern, look to convenient nested tables that can be pulled out and put away to your heart's content, as well as mirrored materials that make a space feel larger and lighter. Botanical touches are always wise when you have a view of the great outdoors; they help tie your space in with its surroundings. Think nature-inspired décor and natural textures to contrast with modern elements, such as geometric patterns and structures.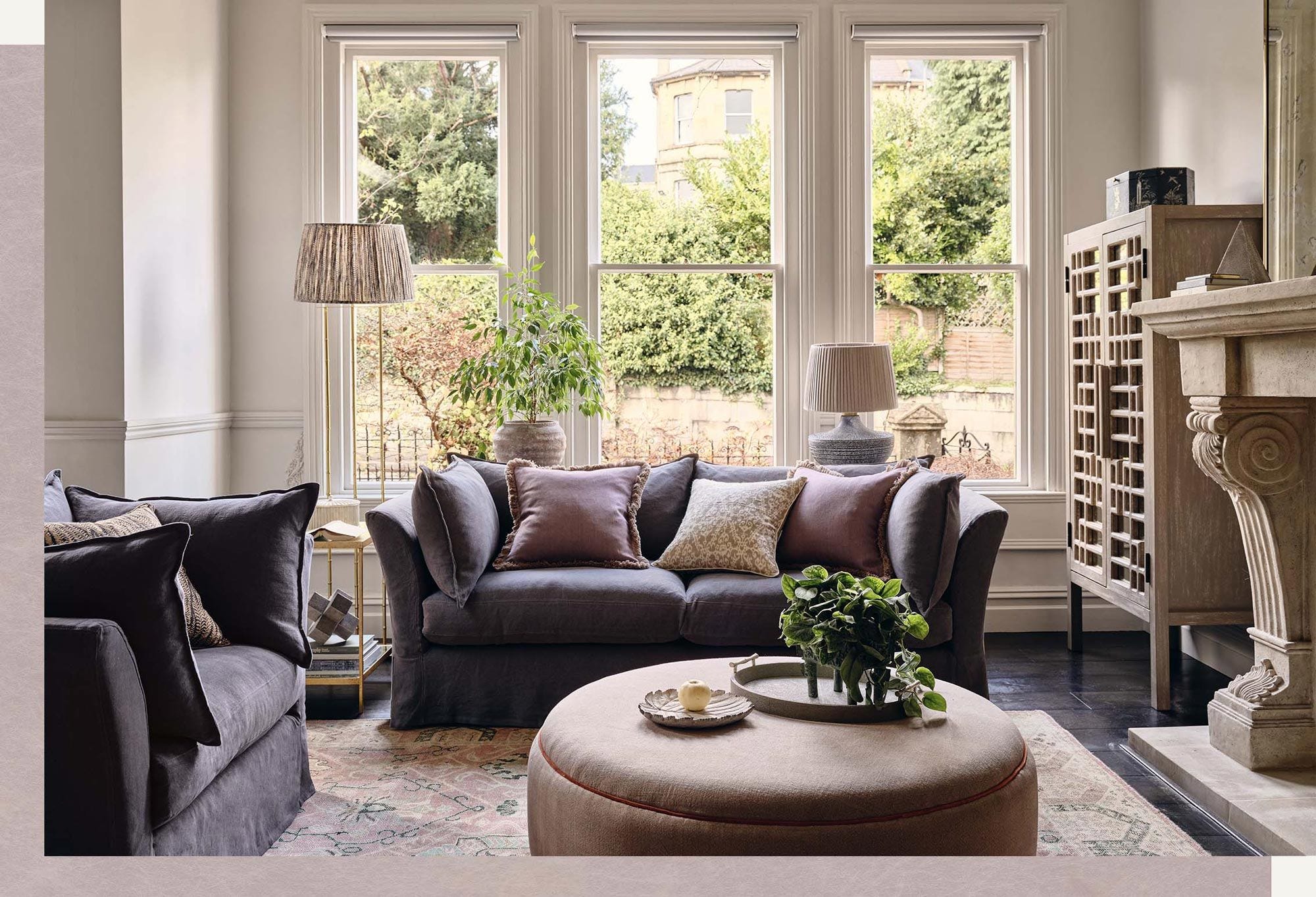 It's easy to underestimate the effect that plants can have on a room's mood. Draw the eye from outside to inside by dotting around your own greenery and enjoy the soothing ambience it instills. Think of framing views by centering furniture against windows or placing it slightly to one side, so you can catch a glimpse when sitting down with a relaxing read. Layer luxurious textures through the seating, for that refined yet welcoming atmosphere, and ensure there's an inviting spot to curl up, or catch up, in every room.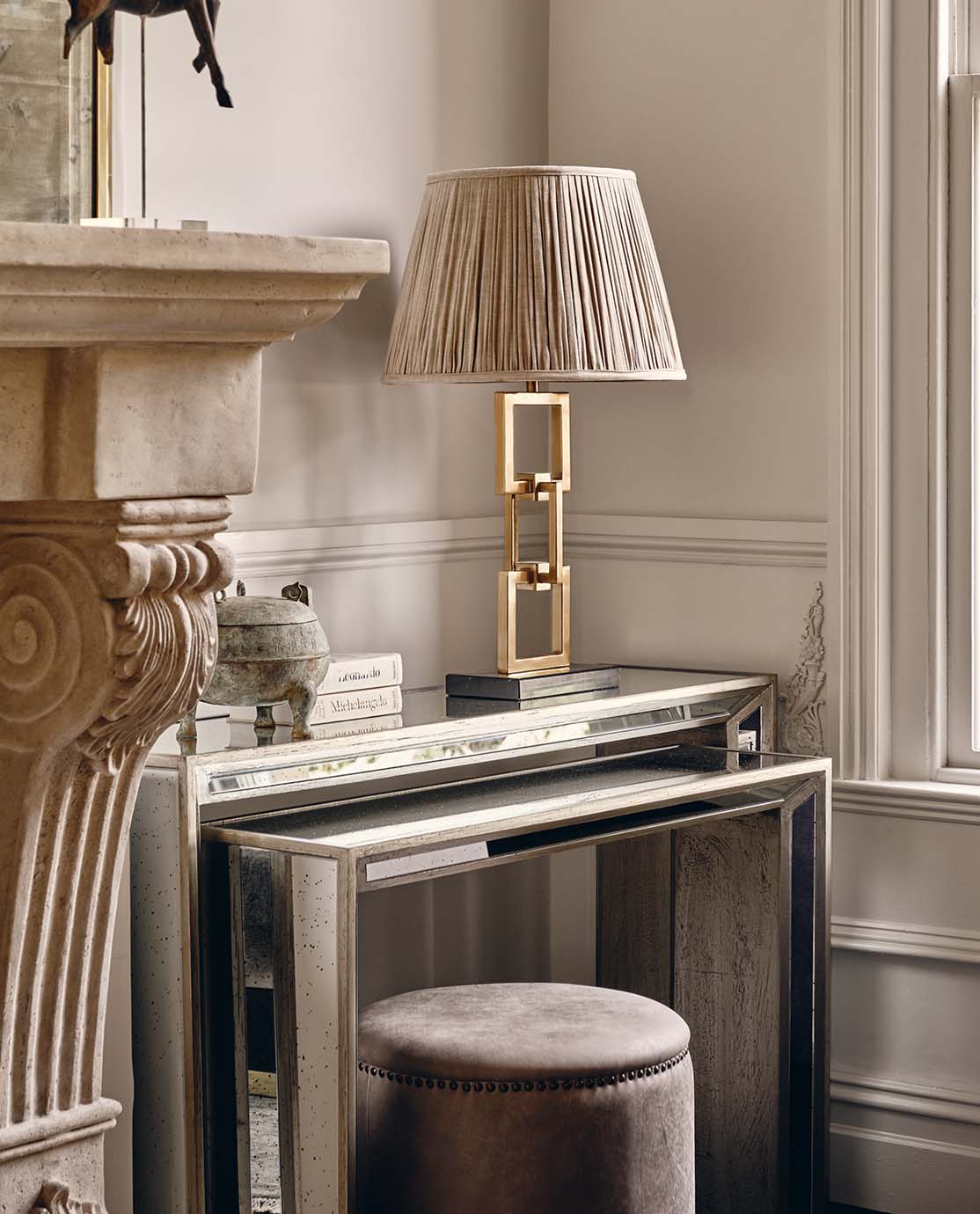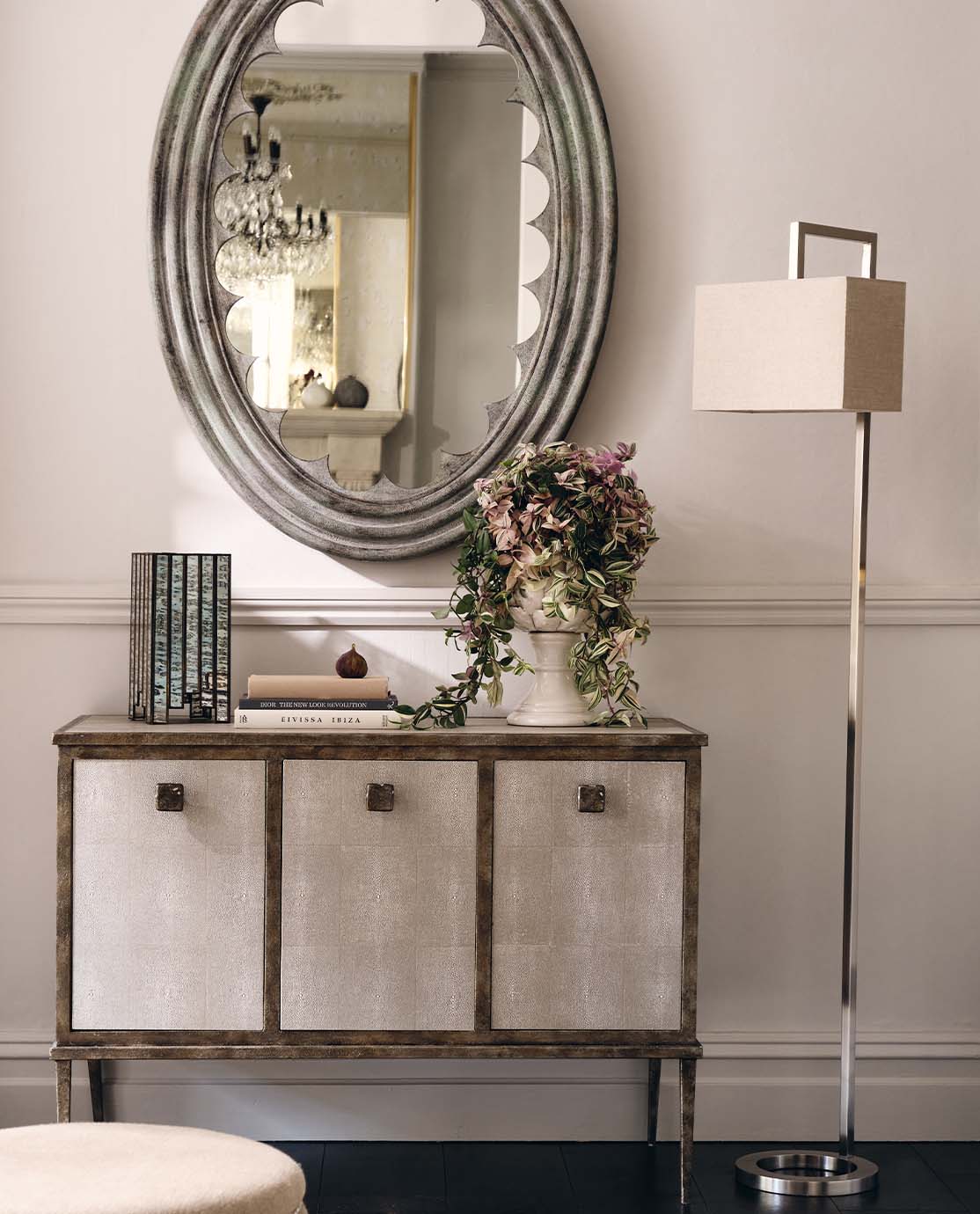 Keeping spaces clutter-free is a noteworthy way of creating calm, so choose furniture with storage in mind; secret shelves and hidden hooks will become a lifesaver in a lived-in space, where an errant sock can always be found. Stools, benches and occasional chairs can double as surfaces for draping these wayward garments and make great additions to bedrooms that have the space. Following these tips will help you to create a haven for retiring from the hectic nature of modern life, but it will also help you create a space that you'll never tire of. As Jane Austen's character Anne Elliot said: "Who can ever be tired of Bath?"