Each season we seek out statement-making properties to stage our new collections. Nestled deep in the English countryside in Kent, a location that has long been synonymous with the tranquil gardens and commanding architecture of the quintessentially British stately home, we found a grand dwelling that provides the perfect classical backdrop to contemporary living. Inspired, we created a look to reflect this vision, as well as tips on how to make this style your own.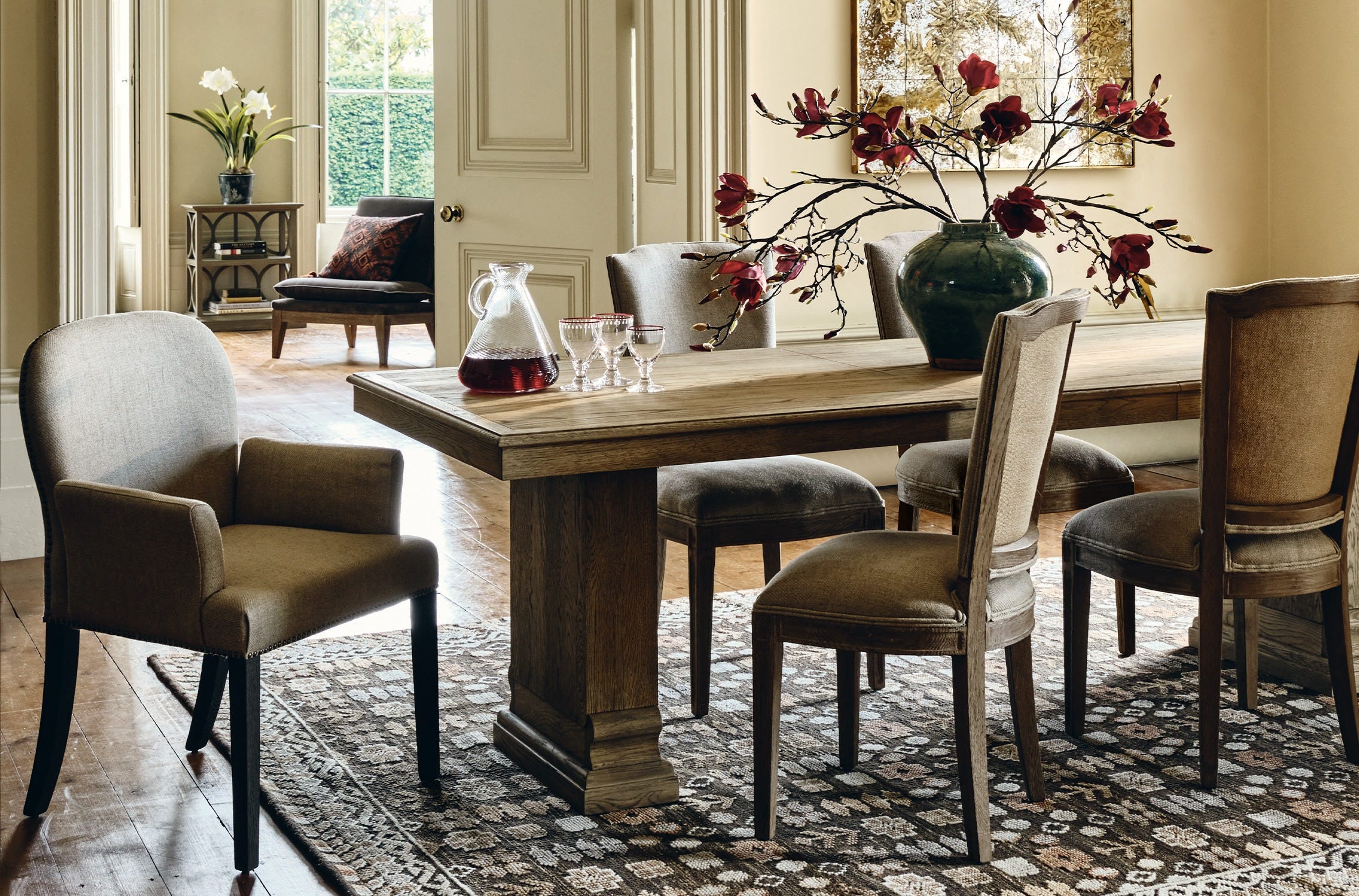 The immense family home is packed with charm and character; it calls to mind a bygone era of long days, and even longer nights, spent entertaining society's finest. This is most notable in the dining room—one of our favorite spaces, especially if it calls for large-scale entertaining. Here, there are ceilings detailed with intricate moldings, huge doors and paneled windows, all calling out for some of our grandest designs. Amid such striking features, our huge extendable dining table—the Turnus— looks right at home, particularly when flanked with comfortable chairs and walls filled with art. If you don't have masses of square footage, don't worry: you don't need it to embrace this look. When it comes to statement pieces, a little goes a long way.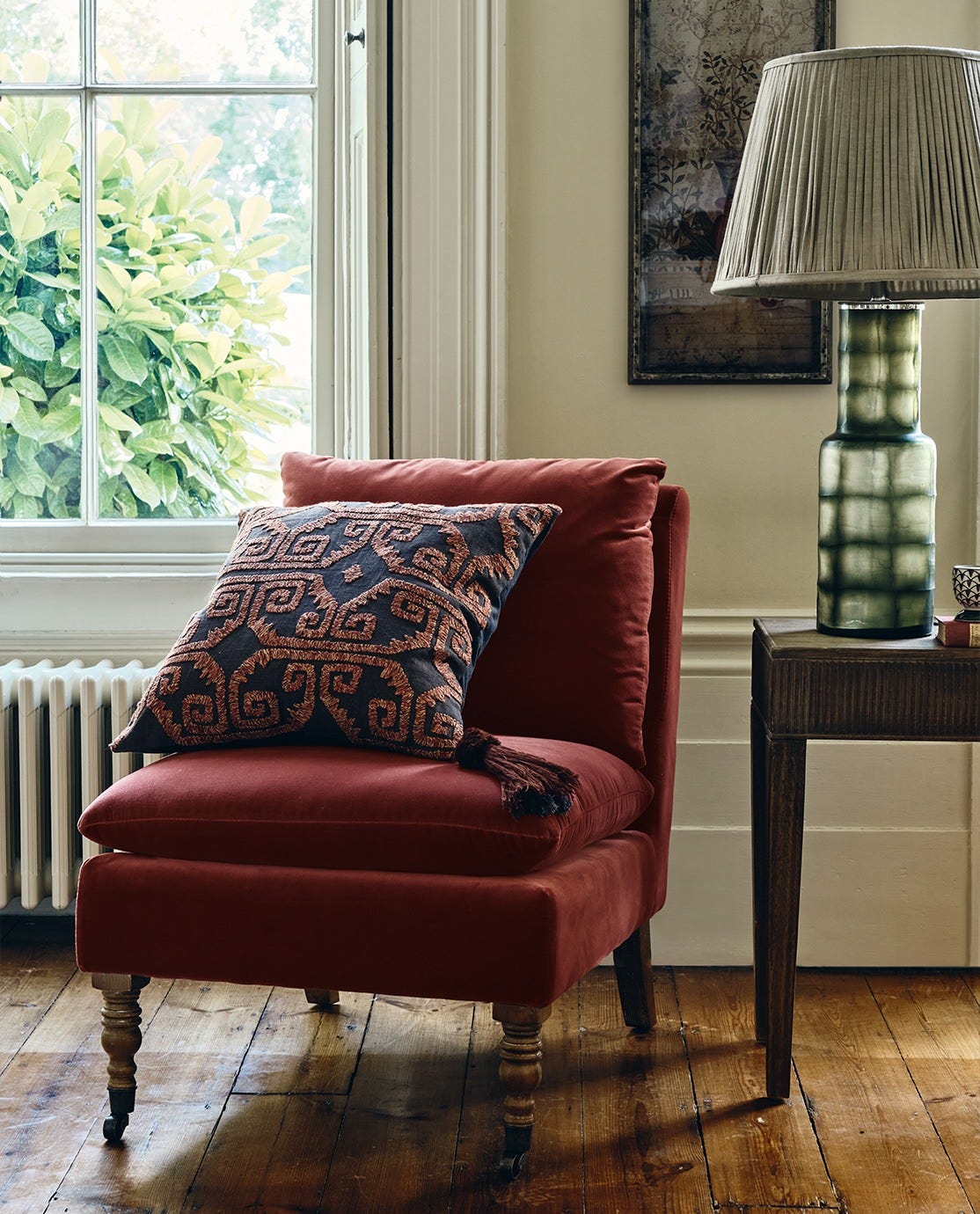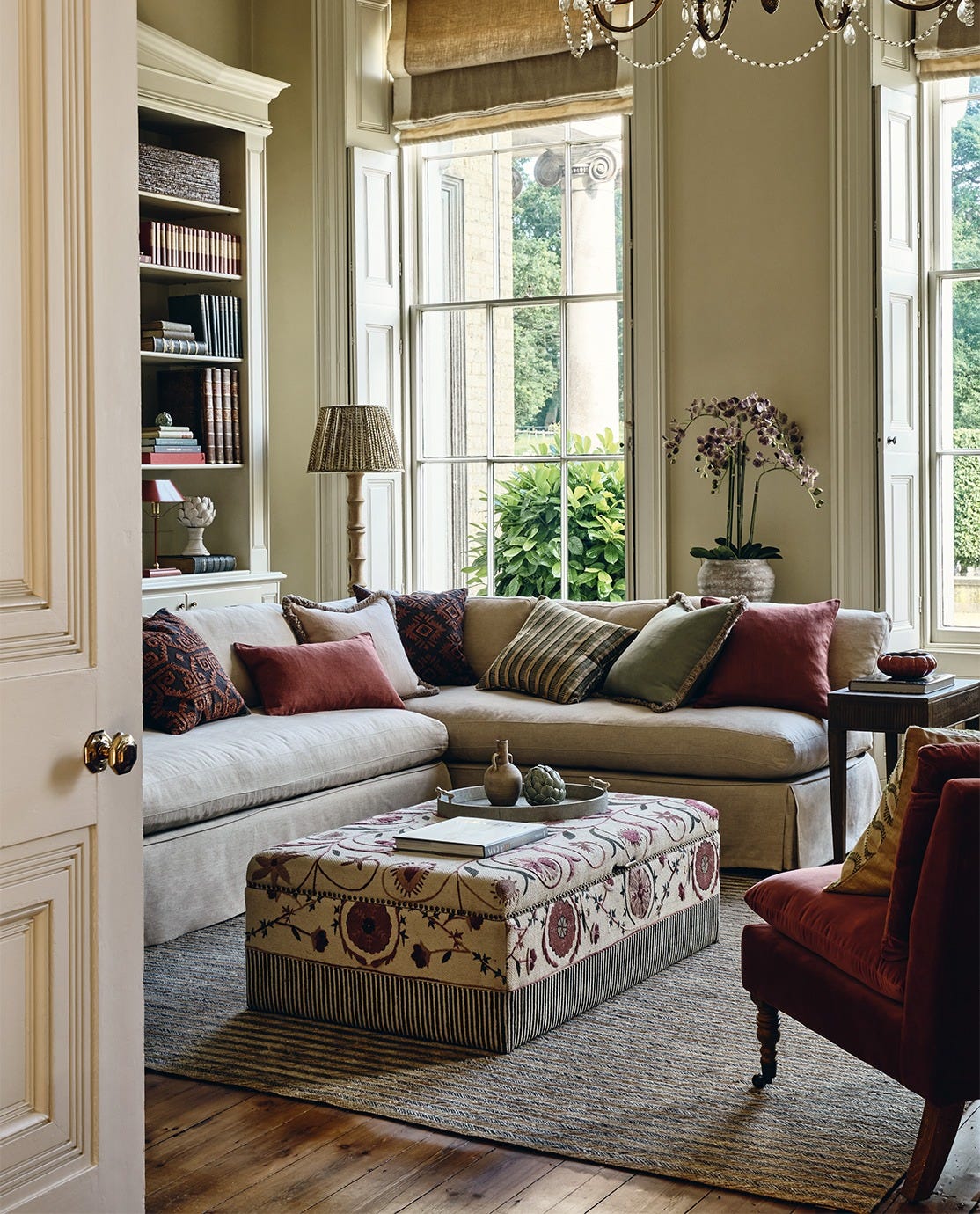 What truly makes this space special as a whole is the little details seen throughout; the layers of comfort and character that are intertwined. While this looks different in each room, the essence remains the same: seasonal shades of gold, soft green and warm red, inspired by the palette of the beautiful brocade curtains, keep things sophisticated but welcoming. Follow our lead and cozy up a snug with velvet pillows, alpaca wool throws and ambient lighting. In a bedroom, look to patterned quilts and floor-filling rugs to bring tactility in abundance—just what the season calls for.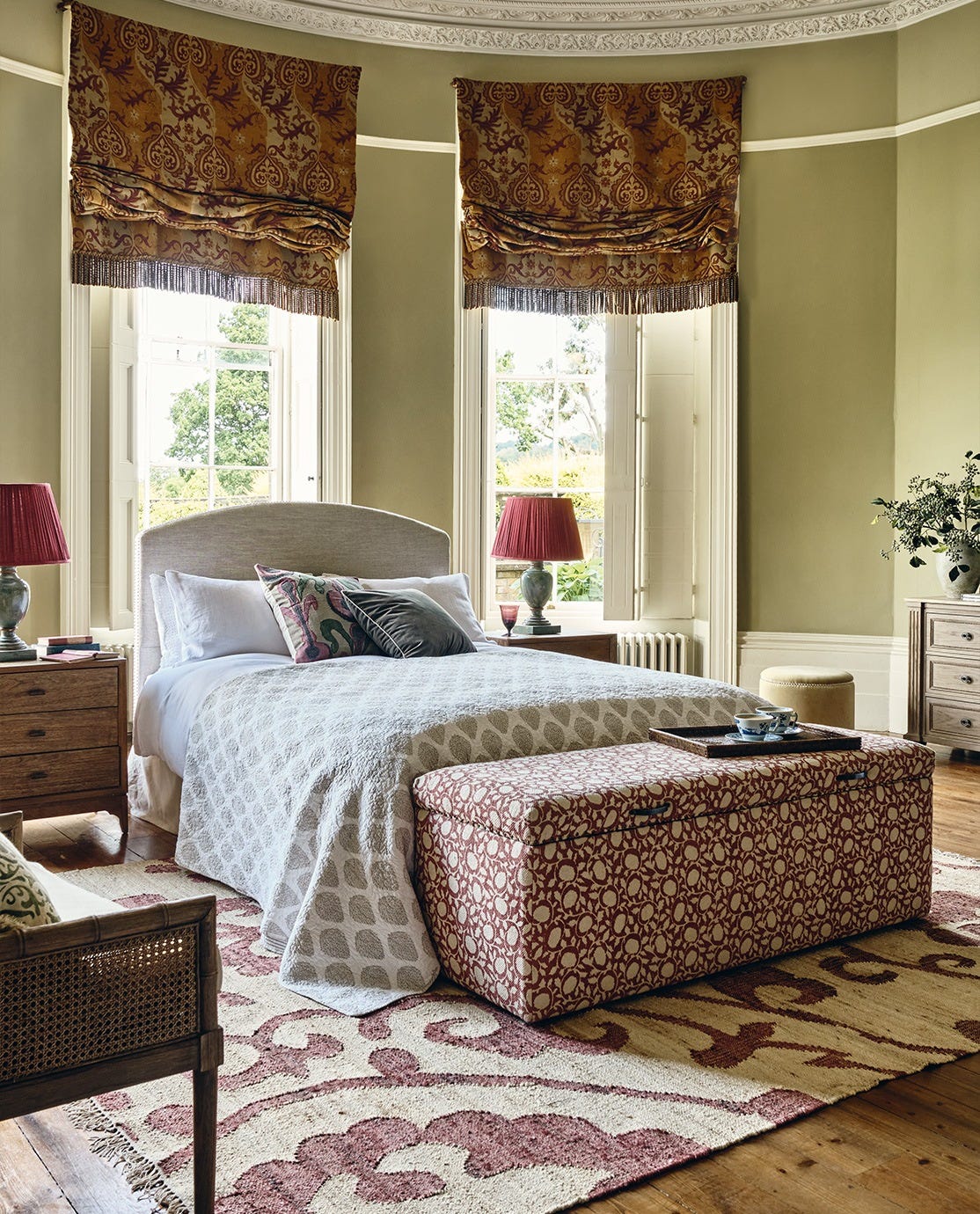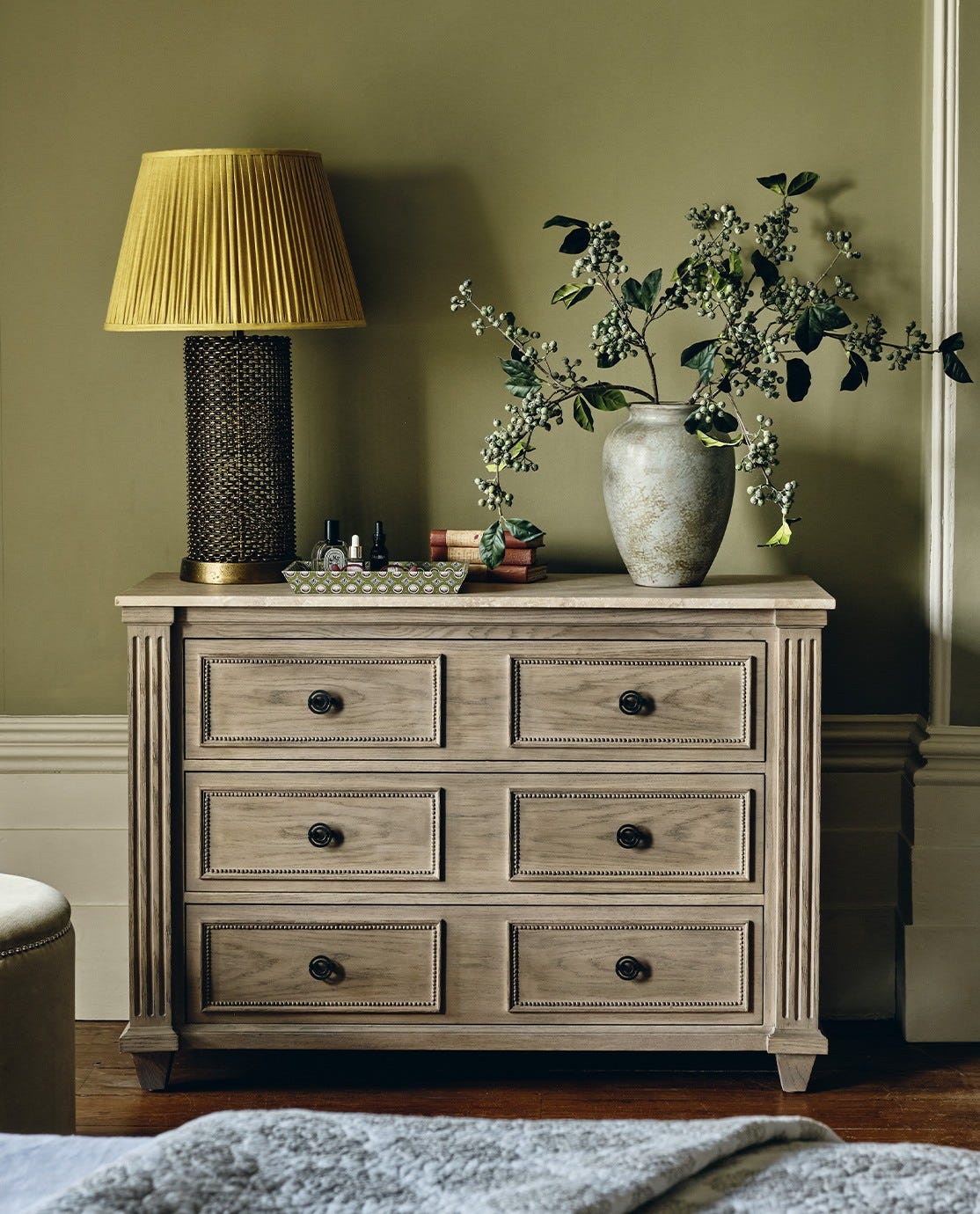 In such a magnificent space, which already offers so many features, how do you create cohesion? In short, what's the finishing touch? Floral accents: woven into each room in some manner, they lend softness to a vast space. From faux magnolia branches, berry stems and exotic orchids to delicate embroidered detailing, now (just before autumn takes hold) is the perfect time to bring nature inside.