There's nothing quite as nice as a weekend spent tucked away in the countryside. A.A. Milne clearly shared this line of thought; the English author and playwright lived with his wife and their son, Christopher Robin Milne, at Cotchford Farm, on the northern edge of Ashdown Forest in East Sussex. This green retreat close to England's south-eastern coast proved an inspiration to Milne—the Hundred Acre Wood, where Winnie the Pooh and Piglet enjoyed many a pleasant ramble, is derived from the forest's real Five Hundred Acre Wood; as is just about every other location in Pooh's forest—from Pooh Bridge to the Heffalump Trap.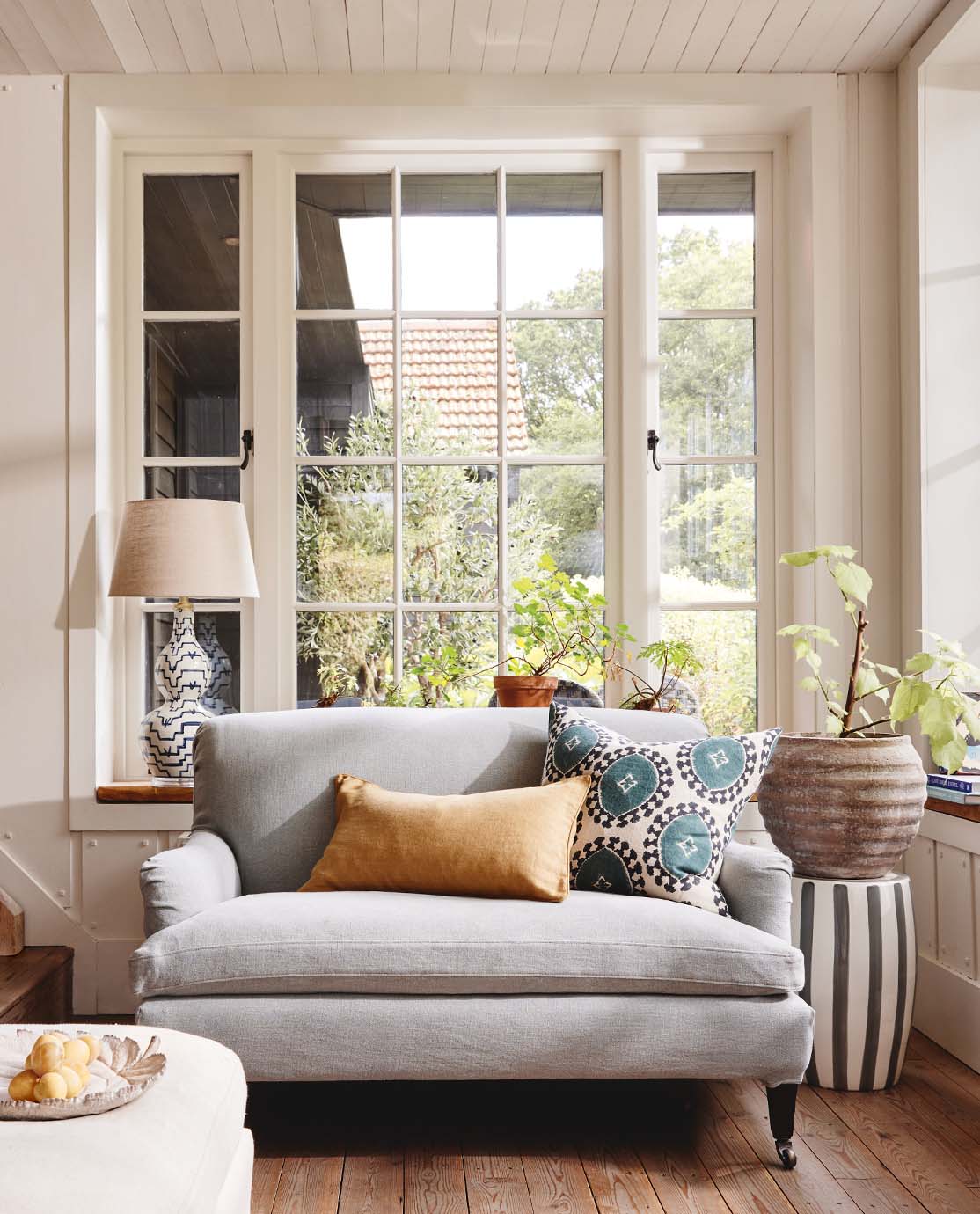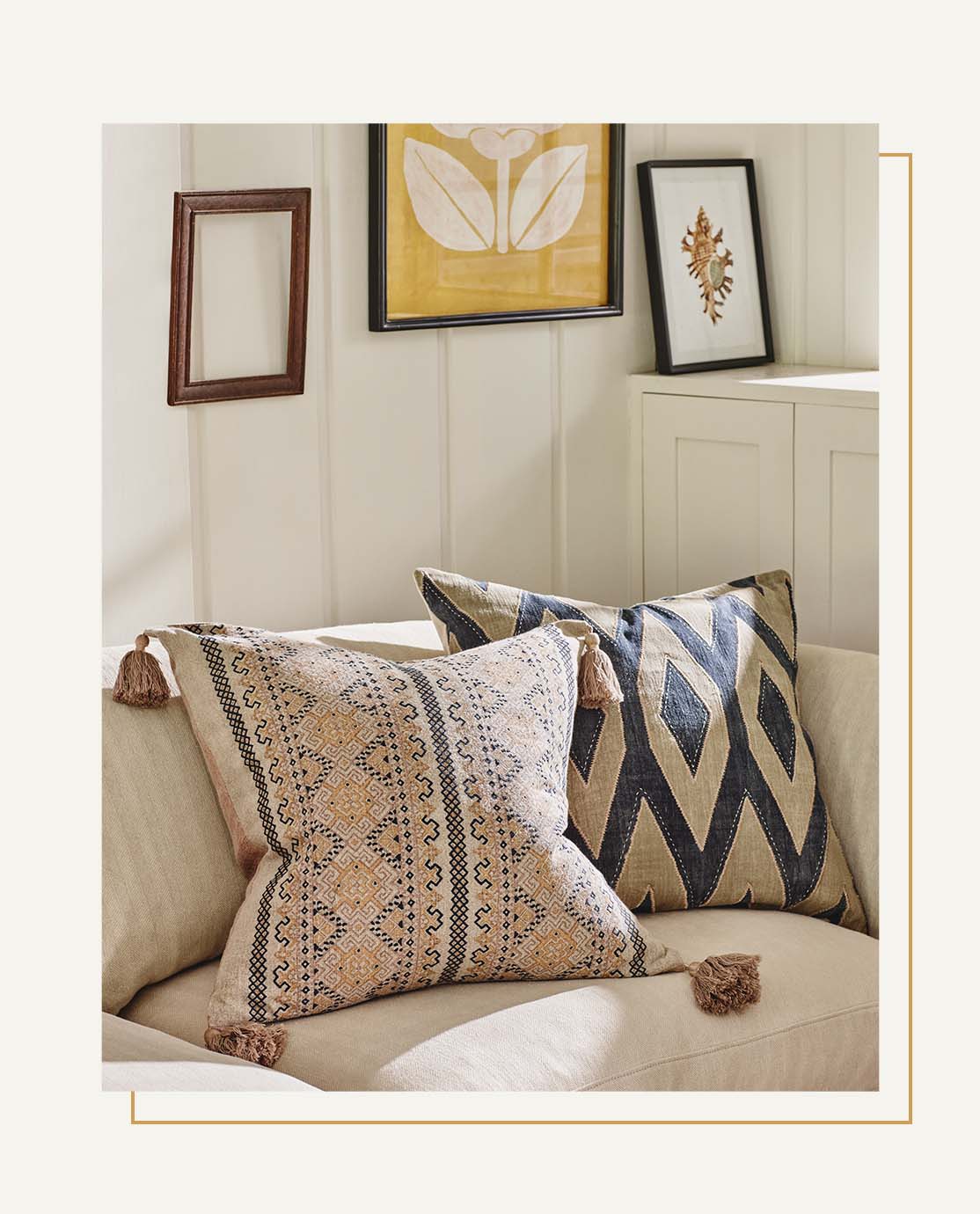 In the midst of this tranquil woodland lies the setting of our latest look, a light and airy cottage with a dose of magic to suit the fabled landscape. Step inside and—thanks to huge windows surrounding the living space—your spirits will lift. Crisp, white-painted paneled walls and an abundance of natural light lend the cottage a bright and breezy air, while hints of a well-loved history peek through in the gently weathered woods of the original sash window frames and floorboards. French doors in the dining and sitting rooms lead out to a generously proportioned porch, allowing you to embrace the tranquility of indoor-outdoor living in the tradition of a certain particularly thoughtful bear.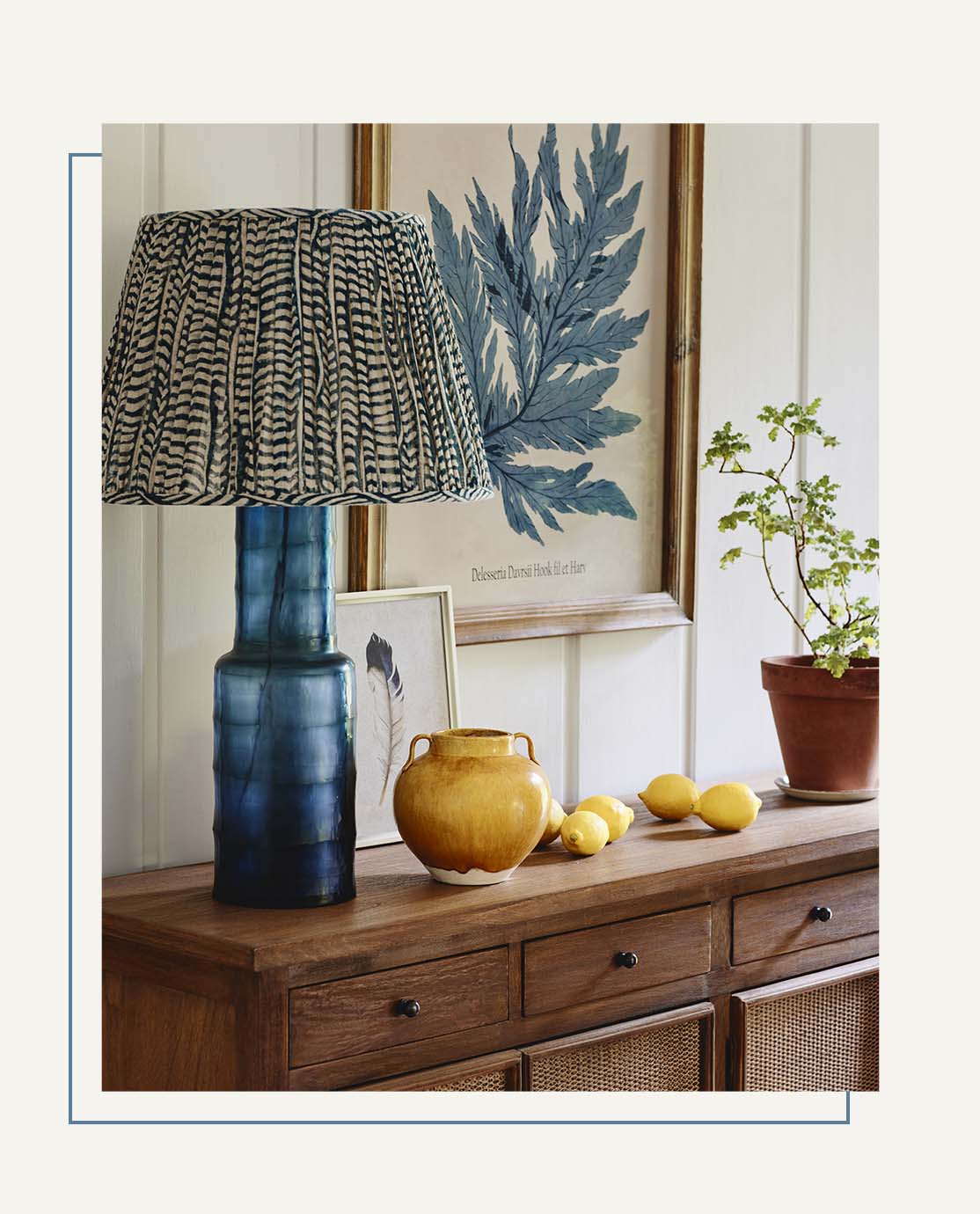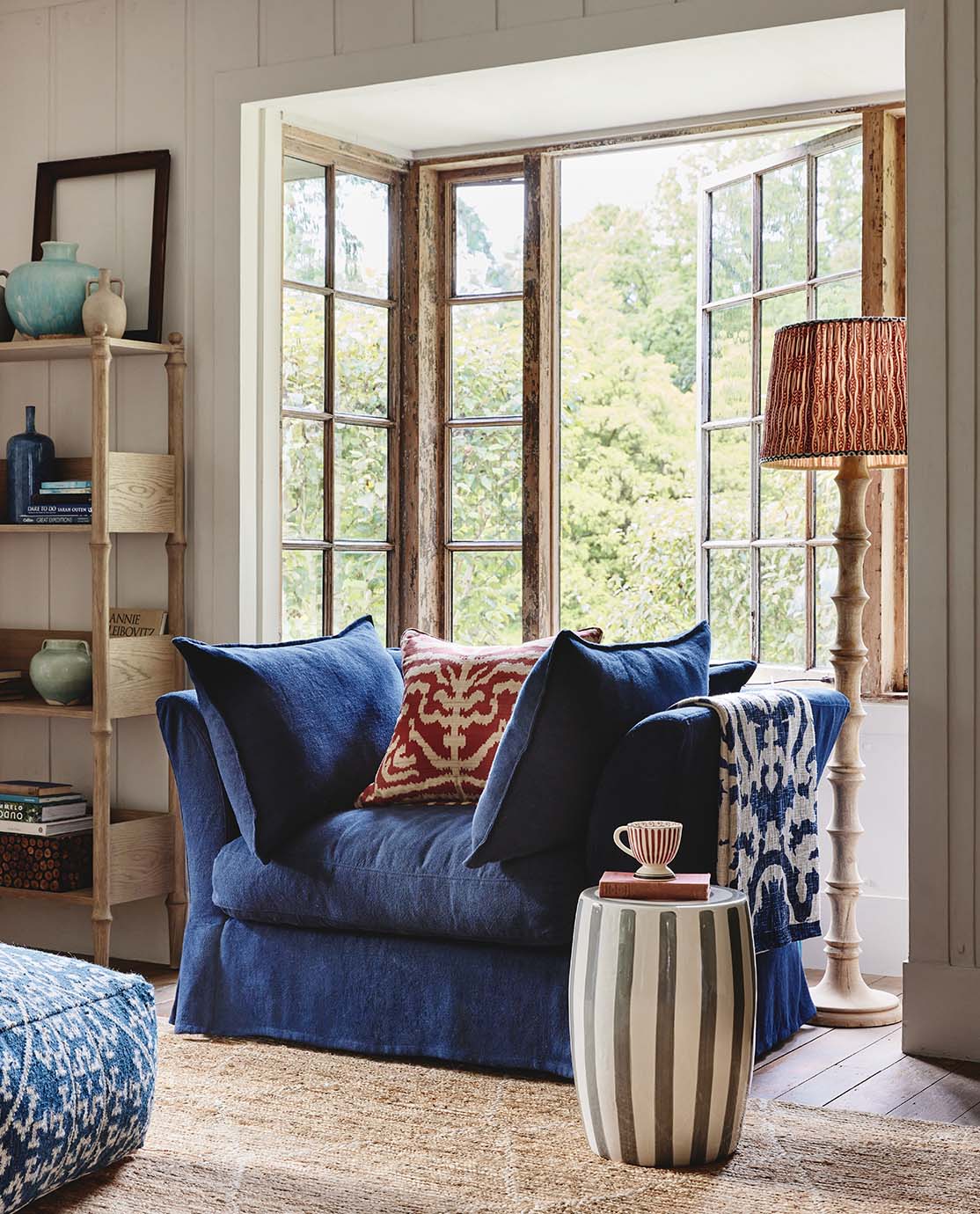 In homage to Ashdown Forest, we set about bringing the outside in, to create an inviting space that's wholly at one with nature. To complement the scene just outside the cottage's doors, our stylist used plenty of natural textures and nature-led accessories, from the reclaimed wood dining table to rattan-detailed sideboards, chests of drawers and side tables. Familiar flora and fauna, such as hazel leaves, shells, corals and seaweeds, are reflected in dishes, pots, wall art and decorative objects throughout the interiors, as is a wealth of ceramics displaying earthy, organic finishes.
Throughout the cottage you'll find shades of vibrant yellow and blue, with dashes of rich red, which weave each of the living spaces together. In the sitting and dining rooms, daubs of marine blue and sunny yellow echo from the armchairs and pillow covers to the handmade and dip-glazed pots, seascape oil paintings and botanical prints adorning the walls. Earthy reds bloom on flower pots and floor pillows, while in the den, more saturated shades come into their own in table lamps, textiles and silk lampshades. Here, the blues get bolder, too.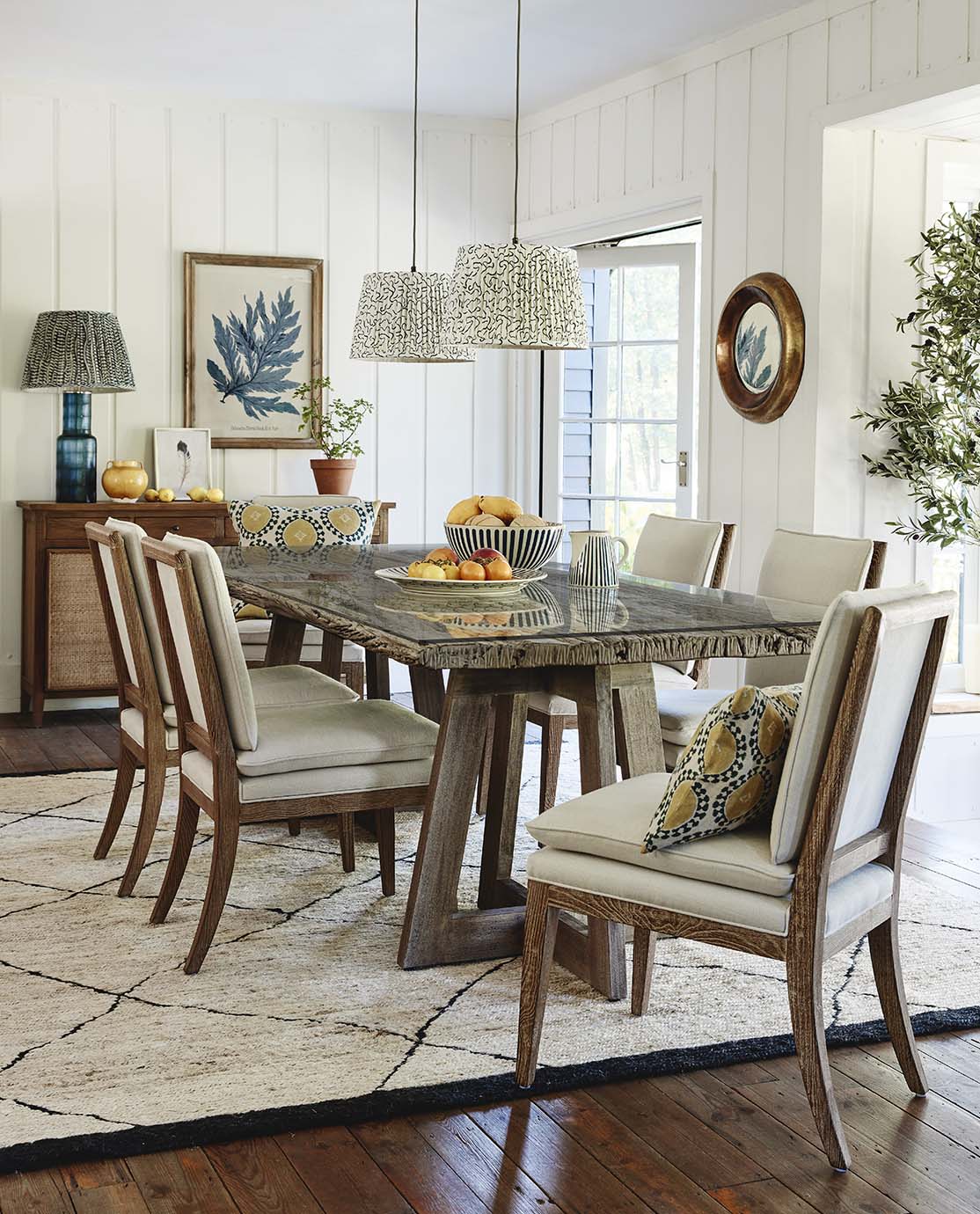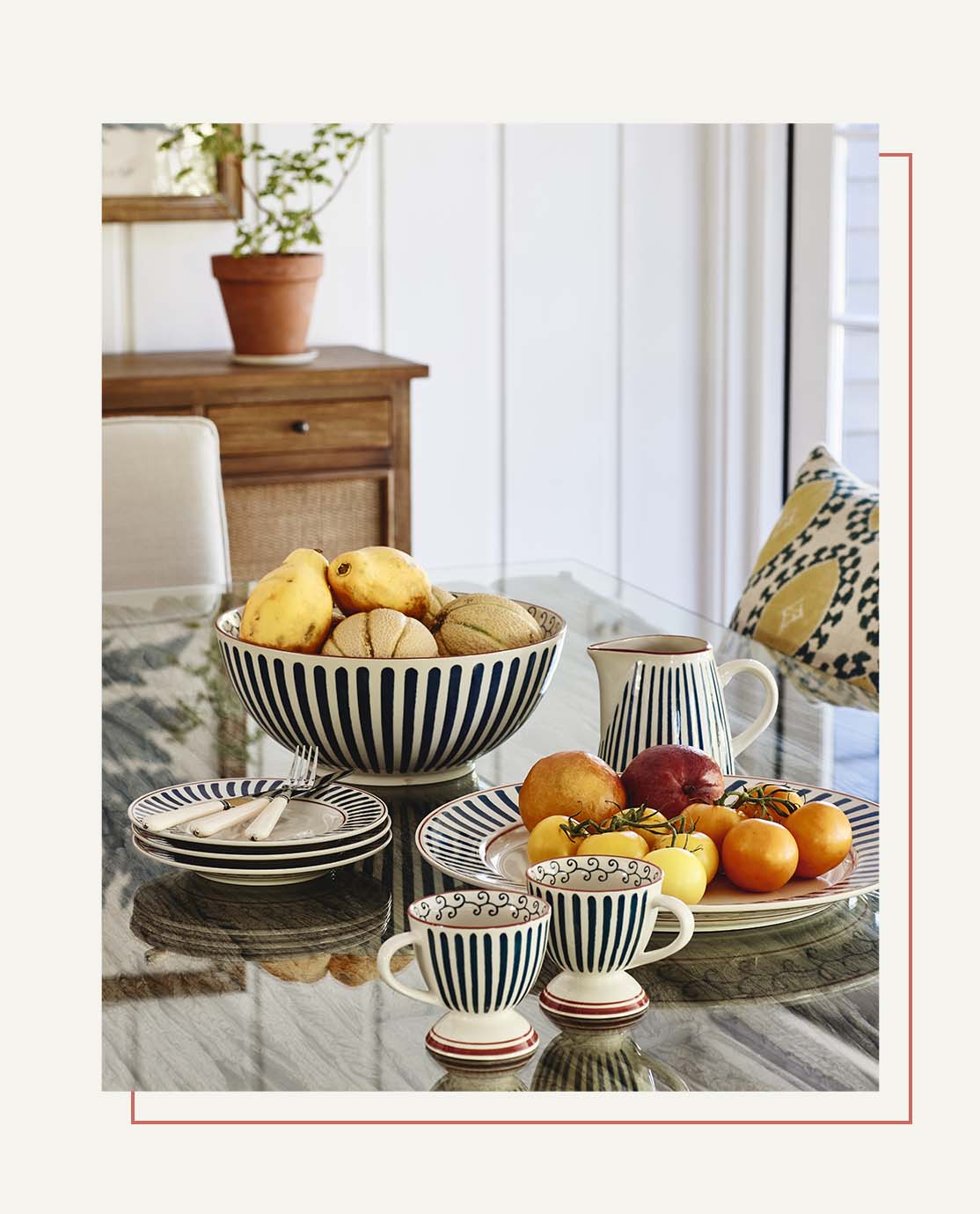 Retire to privacy for what Winnie-the-Pooh would call "a smallish nap or two" and it's red and yellow accents that share the spotlight. This combination may be an unexpected choice for a bedroom, but you'll find they're remarkably balanced with the help of warm brown, which emerges with plenty of texture in jute rugs, rattan lamps and chests of drawers. If the porch is your preferred spot for a summer afternoon's snooze, sink into the outdoor sofa or lean back in the surprisingly spacious and comfortable bistro chairs, waking just in time for a little "smackerel" of something to eat in the comfiest place to be.