A stream of blue shades flows through this London Townhouse, painting every aspect of the home with a soothing brush. From the artwork to the textiles to the handcrafted china that sits atop the dining table, it's hard not to feel a resounding sense of peace within its walls.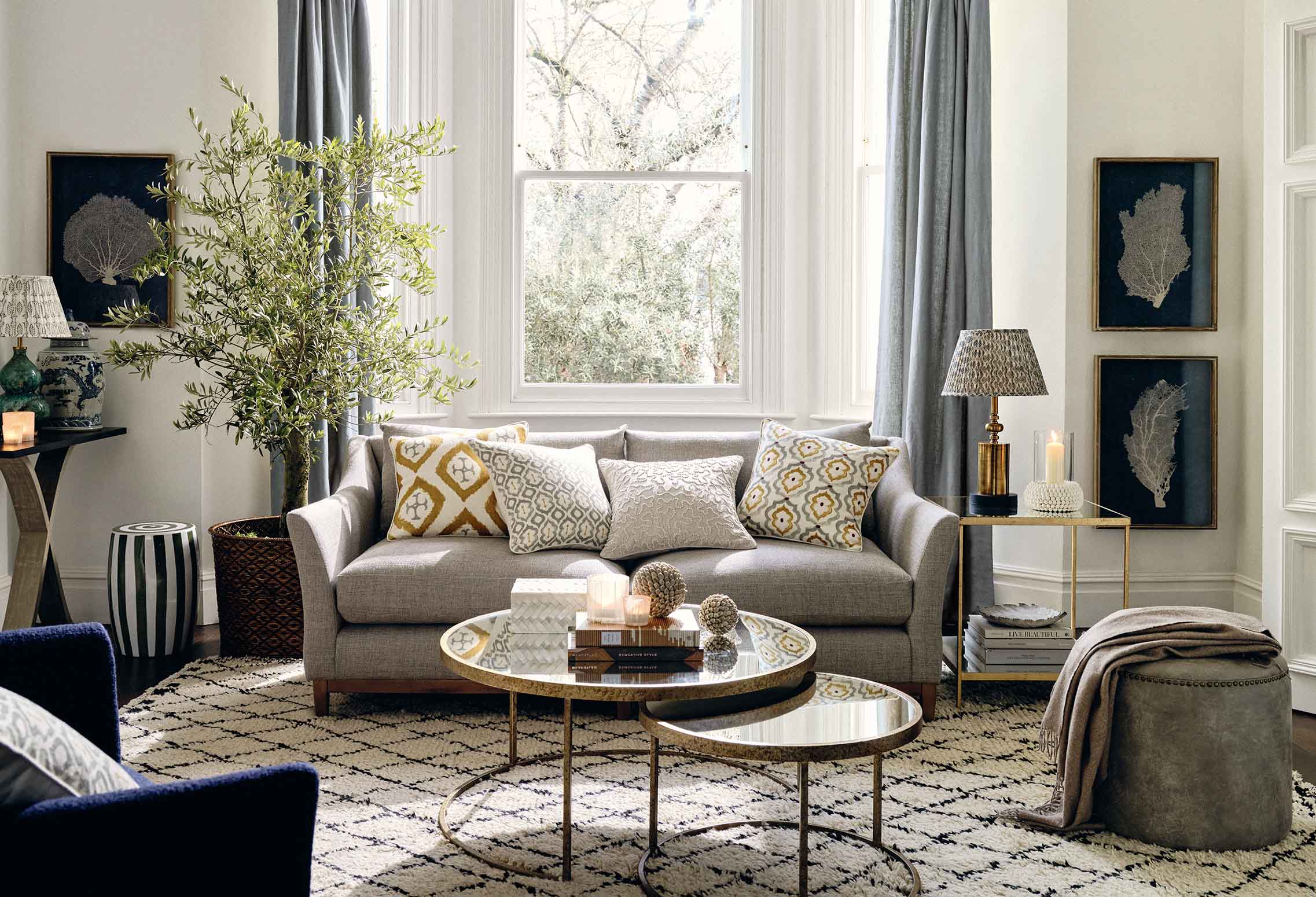 The moodier blues are complemented by grays, whites and the smallest hints of mustard yellow that prevent the rooms from feeling cold, but create welcome respite from the heat of the summer with their cooling tones. As the sun sets outside and the temperature drops, the warmth continues inside with pillar candles and tealights dotted around in shell-adorned and prettily striped holders. These stripes are mirrored in the clean lines of the mirror and the diamond pattern of the rug, softened by the more curvaceous motifs on the pillows and lampshades.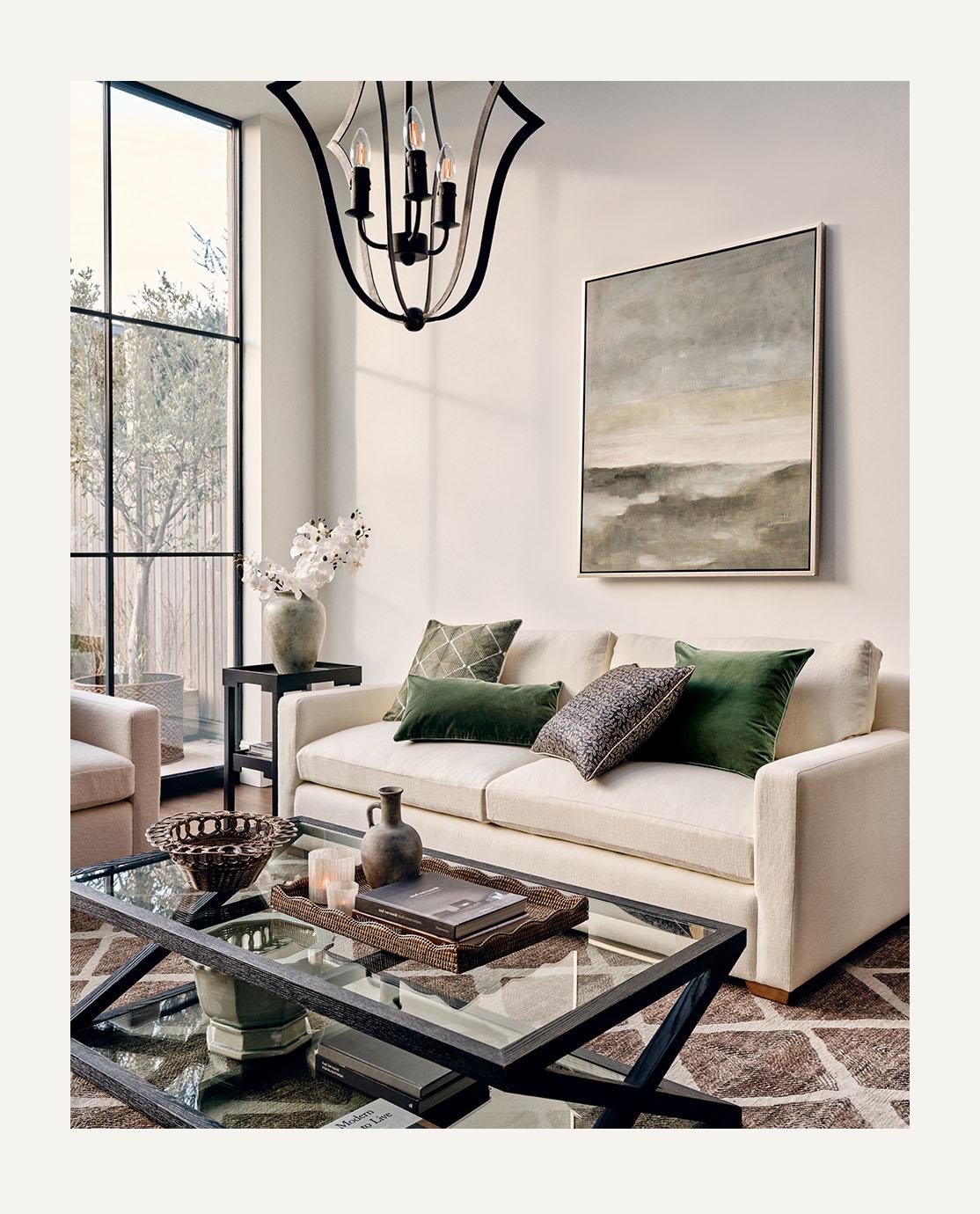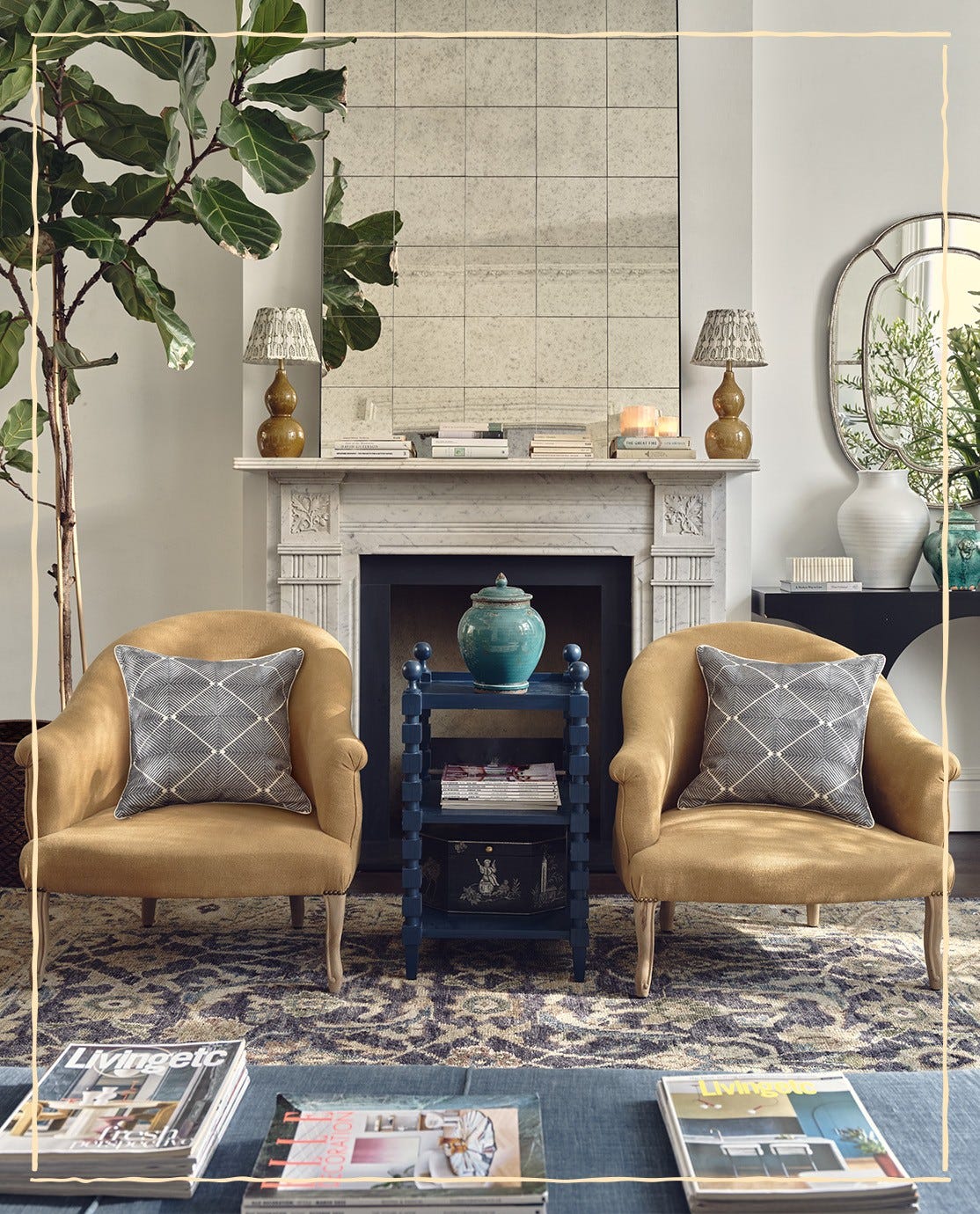 Mirroring the architectural features of the house in the furniture and fixtures also creates a sense of harmony. The large, black lead-paned windows meet their match in the ebonized oak coffee table—complete with two large glass surfaces—as well as the metallic, industrial-style pendant lamp that hangs from the ceiling. The high ceilings and period features pair well with the symmetrically positioned furniture and lighting, offset by a carefully placed mirror here, and a prospering green plant there.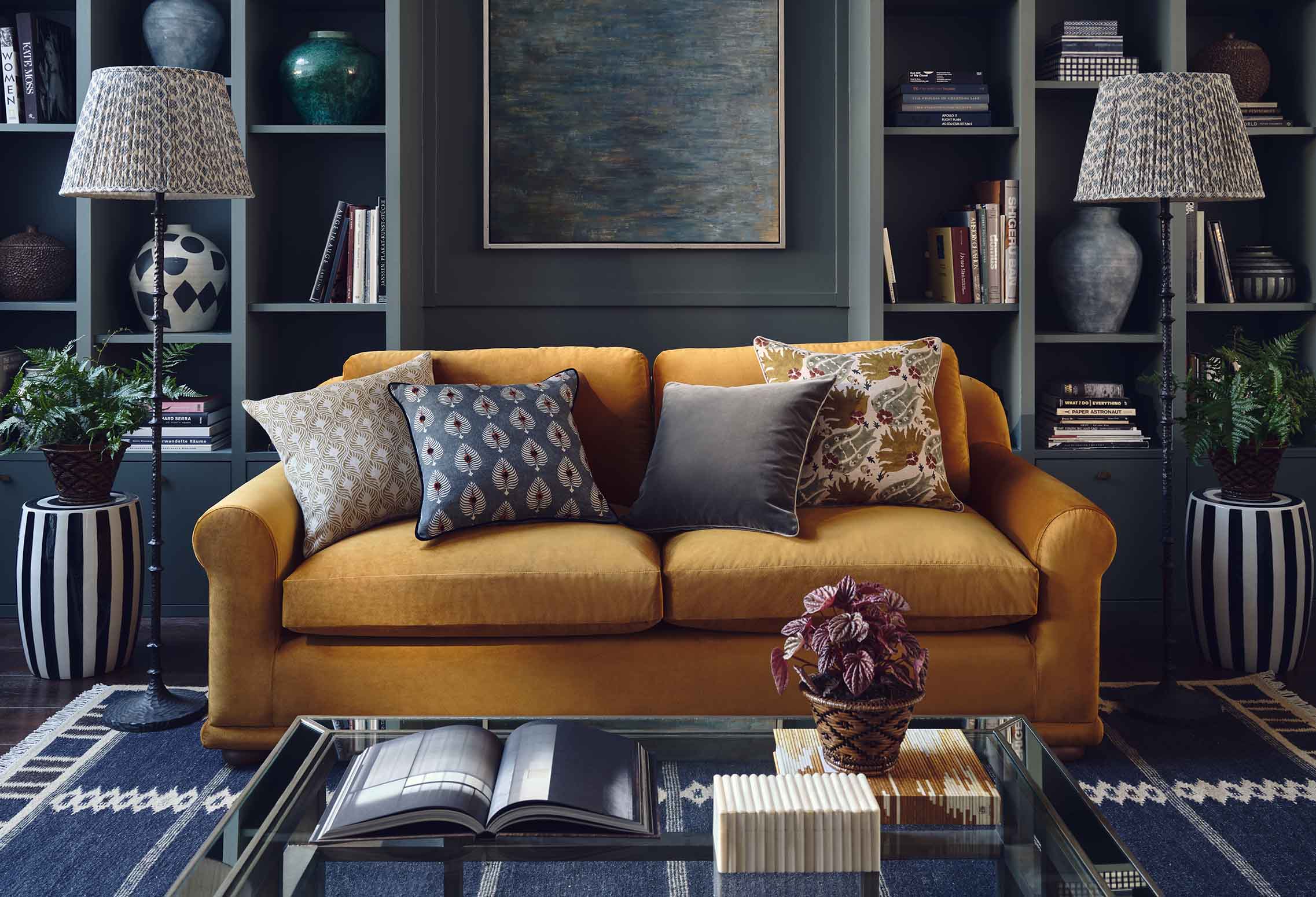 Painting walls and shelving in dark or bright colors can seem like a brave and perhaps daunting move, but being bold pays off as it helps to blend the elements of the room together into a cohesive design. If you use items such as vases, ornaments and textiles to play with pattern, it will break up the solid color on the walls and stop it from overpowering the space. Remember: your shelves are not just for books, they are a chance to display items that offer insight into your personal style.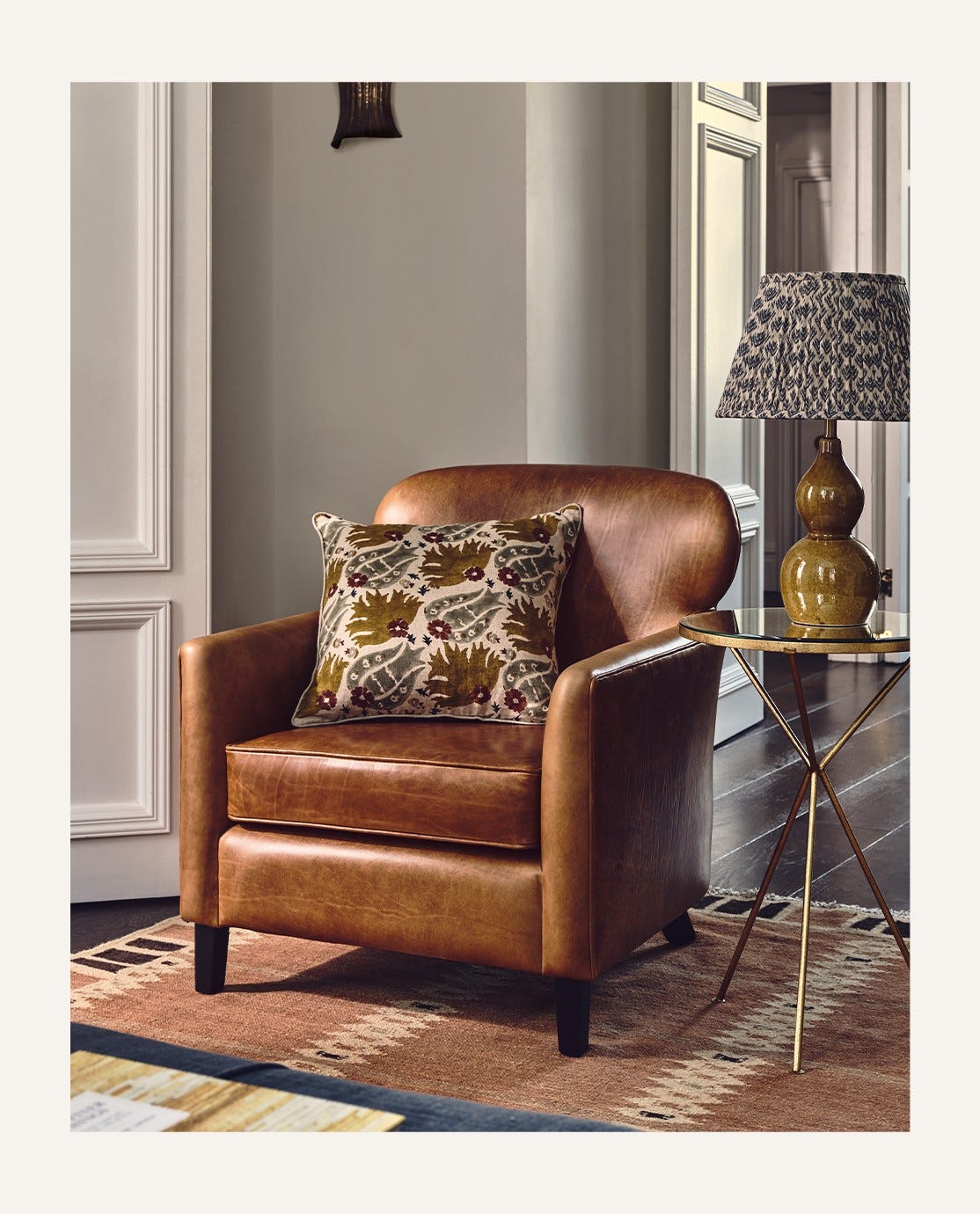 A series of vignettes can be spied through open doorways, each room offering something new. The hallway's red print contrasts the dusky cornflower blue walls, with a few choice decorative accessories placed atop the console. Masculine notes of tobacco brown leather and denim blue linen lend a sophisticated but relaxed air to the sitting room, with a coffee table book completing the perfect picture.