The Cycladic lifestyle is one of beauty and simplicity. A relaxed mood, rustic charm and warmth, in myriad forms, underpin the aesthetic, which Anders Olsson, OKA's head stylist, chose to emulate. The open-plan space, with its whitewashed wood-paneled floors and ceilings, white walls and large shuttered windows provides a beautiful blank canvas—the perfect starting point for a minimal yet soft look, which is so typical of the Greek islands. It was important that the interiors be comfortable and sociable; you're invited to sink into the linen sofas or grab a pillow and pull up a seat at the table. Allow us to show you around…
Sitting Room
This welcoming sitting room has a relaxed feel – you'd never know you were in the heart of London. Assorted grass baskets, offering texture in abundance, are layered with rattan and rope detail to heighten the Cycladic vibe. This look may inspire your next Mediterranean adventure (when travel is back on the horizon), but, then again, who needs a sun deck and a dip in the Aegean when you've got your very own olive grove and a corner sofa like this to lounge on?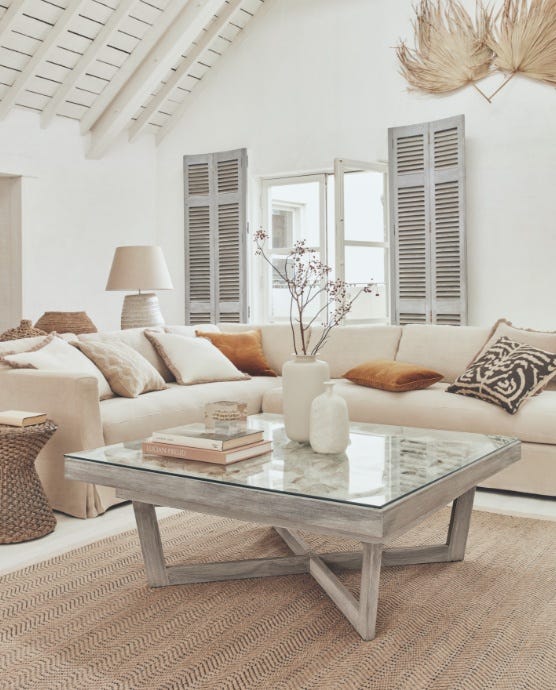 Apolonia Coffee Table - Washed Grey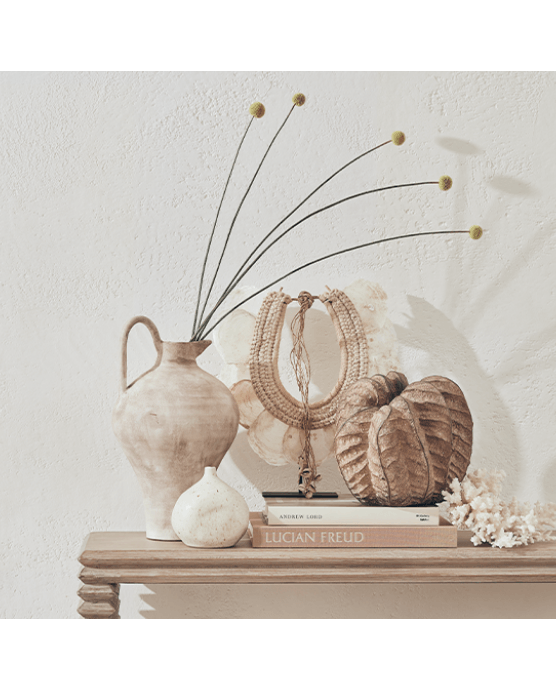 Capiz Neckpiece on Stand - Natural
Dining Room
This roomy, casual space is centered on a dining table fashioned from weathered wooden railroad ties. It felt right to frame this focal feature with other wooden pieces since traditional Greek villas are full of furniture crafted from locally-grown olive, cypress and lime trees. Our Feur Chairs perfectly fit the brief and offer extra helpings of rustic appeal. This room is designed to have a neutral palette, but if you wanted to add bright tones you could do so through dinnerware—even food itself can be used to bring lots of color to the table.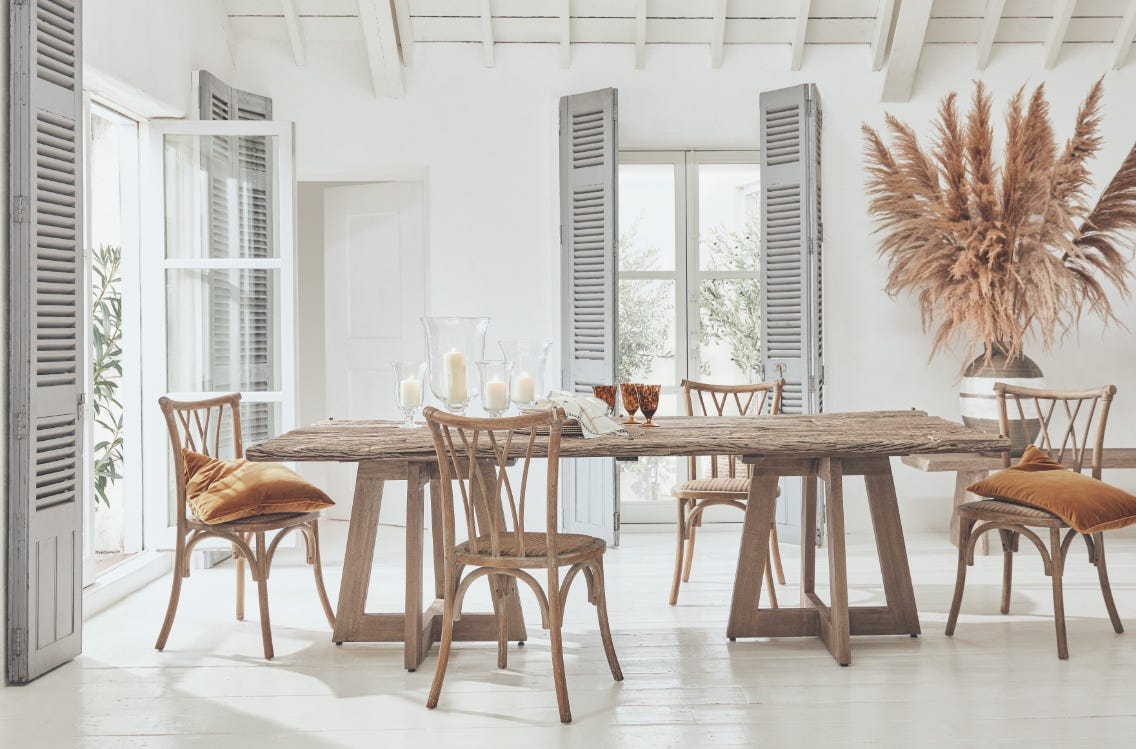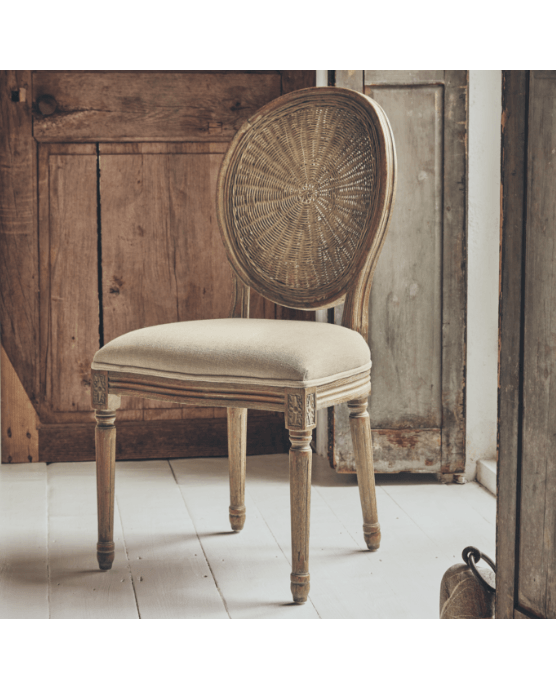 Washakie Linen Chair - Sand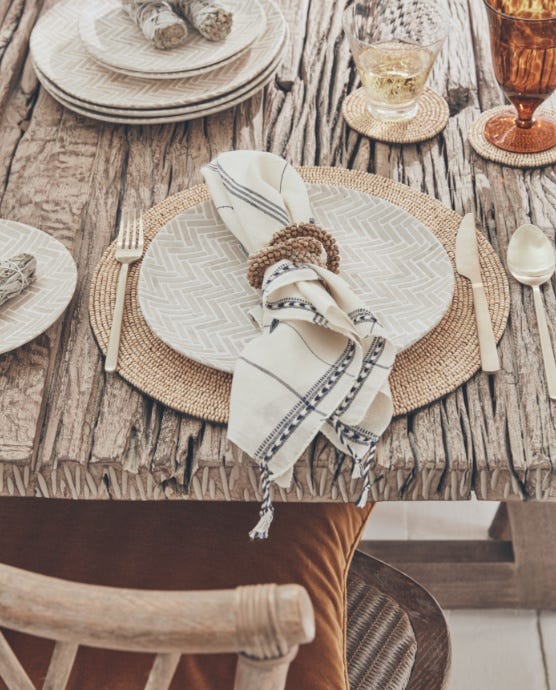 Silenus 24-Piece Cutlery Set
Bedroom
Research proves that waking up to natural light can do wonders for your mood. This room certainly allows you to begin the day on a positive note, with its generous windows and air of tranquillity. It has everything you could want from a bedroom, yet the space doesn't feel overcrowded. It's where you'd want to take a quiet moment of reflection. Bare branches, olive trees and linen textiles play to the scheme's Cycladic roots.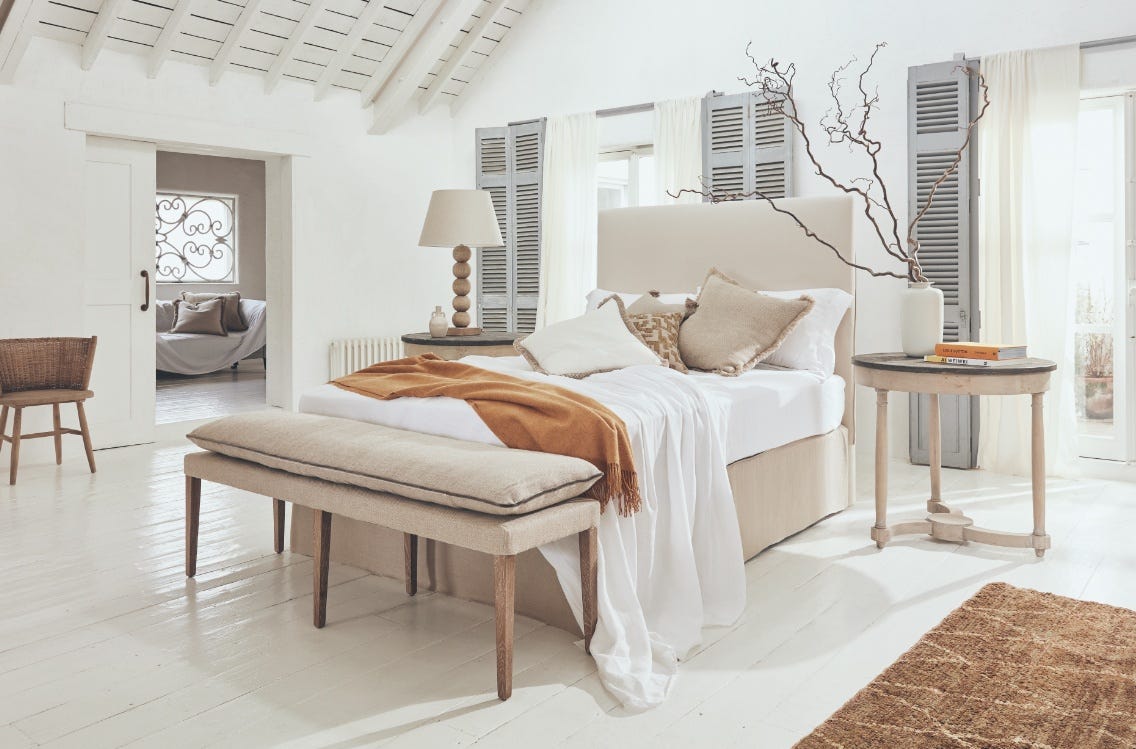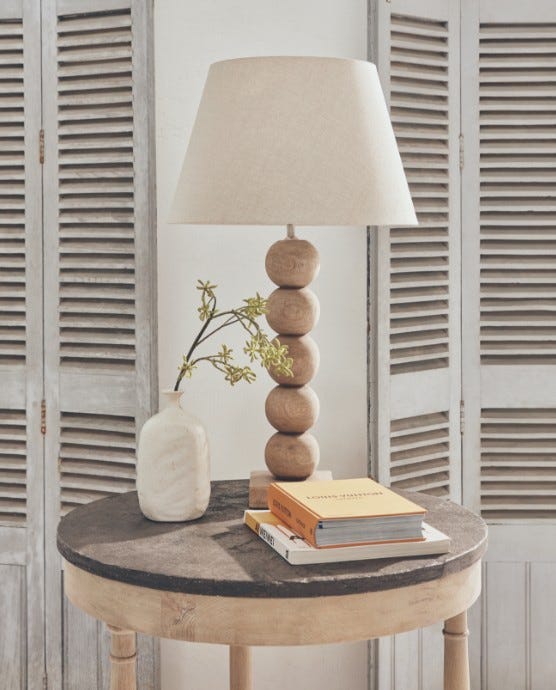 Perisphere Table Lamp - Natural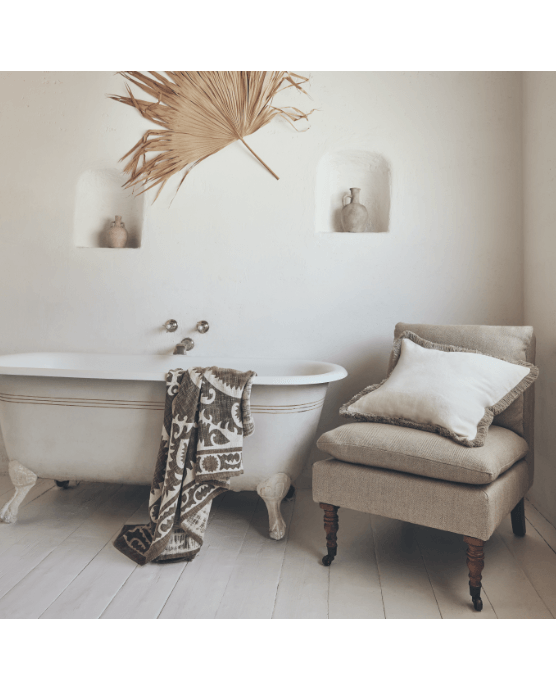 Apadana Linen Armless Chair - Sand Wide Herringbone